Easy Christmas Gift Card Holder with Cricut
Are you ready for Christmas gift giving? It may seem like you have plenty of time but we find the time from Halloween to Christmas just flies by! Even if you're planning to give a gift card, you want to present it in some special way. Today, we're going to show you how to make this Easy Christmas Gift Card Holder with your Cricut.
Some people are hard to buy for – or to make for. As a crafter though, it can feel like a letdown to just give someone a gift card. By making your own creative gift card holder, you can add that personalized handmade touch that makes every gift special.
Easy Christmas Gift Card Holder with Cricut
Using your Cricut die cutting machine can really cut down on the amount of time it takes you to craft and you know what that means. MORE crafting! And more crafting at this time of year means more holiday decorations, greeting cards, and gifts. YAY!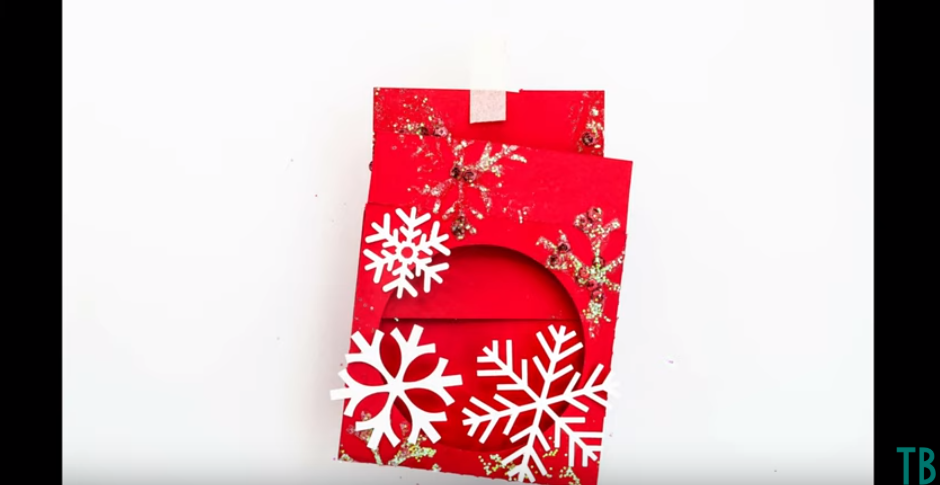 Crystal Thompson is here with us once again to show us how to make these beautiful Christmas gift card holder using files from our Makers Gonna Learn membership collection. If you aren't a member yet, you really need to check it out!
Materials Needed: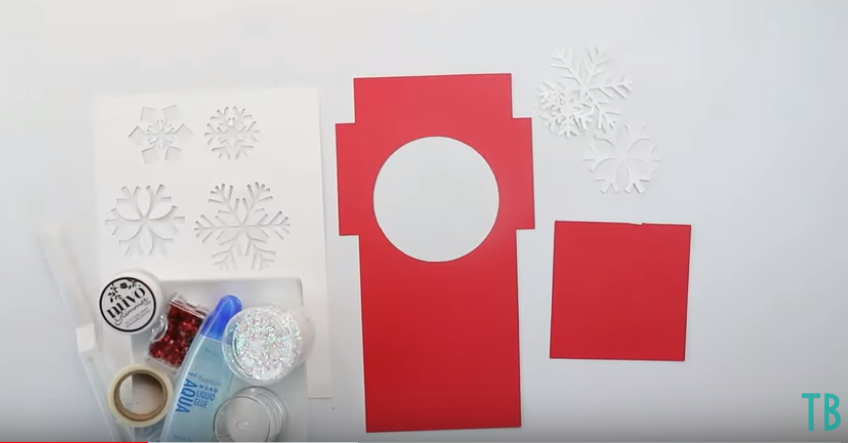 Getting Started: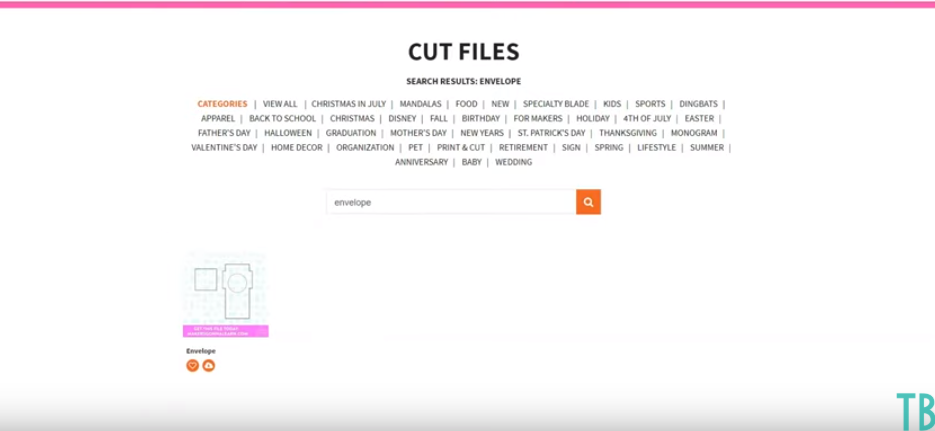 We're going to begin by finding our Envelope cut file. This is going to form the foundation of our gift card holder.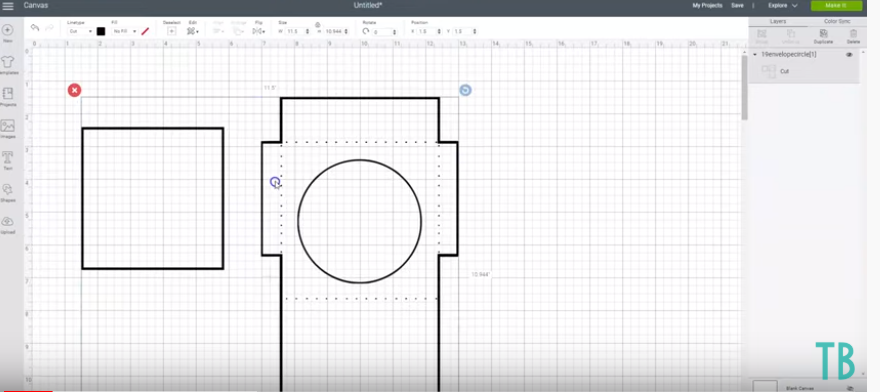 Download the cut file from Makers Gonna Learn and upload it into Cricut Design Space, adding it to your canvas. Measure your gift card and size your envelope accordingly. Once you're happy with the size, go ahead and cut it out of red cardstock.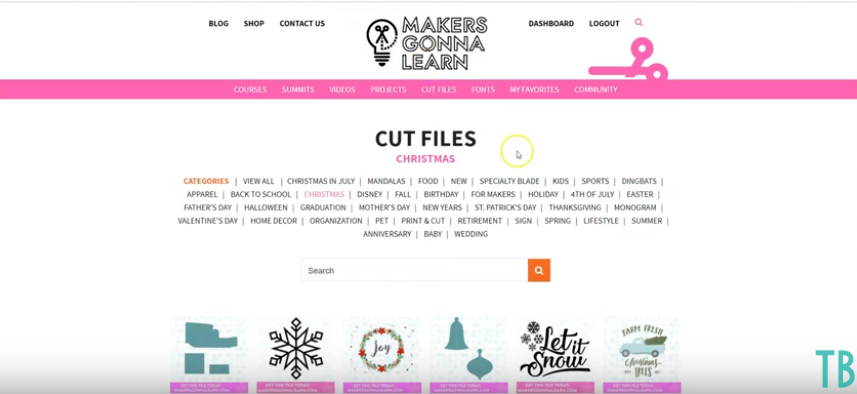 Back to the Makers Gonna Learn cut files and we're going to navigate to the Christmas category. We are selecting the one called Snowflake Pattern. Once again, download this from MGL and upload it into Cricut Design Space. We are going to be using this as a stencil so you want to size it up just a little bit.
Want some more fantastic paper craft projects you can make with your Cricut?: Cricut Peekaboo Card with Ink Blending, Multi Layer Ink Blending Project, and Easy Watercolor Card.
Stencilling: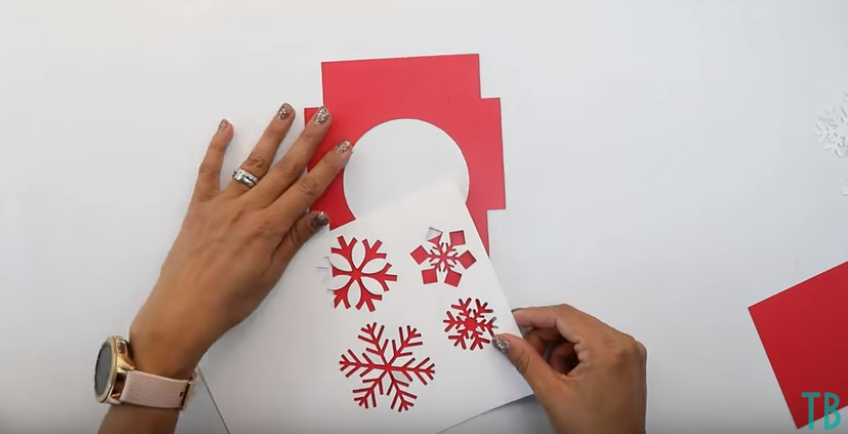 Cut the snowflakes out of white cardstock so they can be used as a stencil to embellish the gift card holder. Be sure to save the snowflakes that were cut from the stencil – we will be using those later.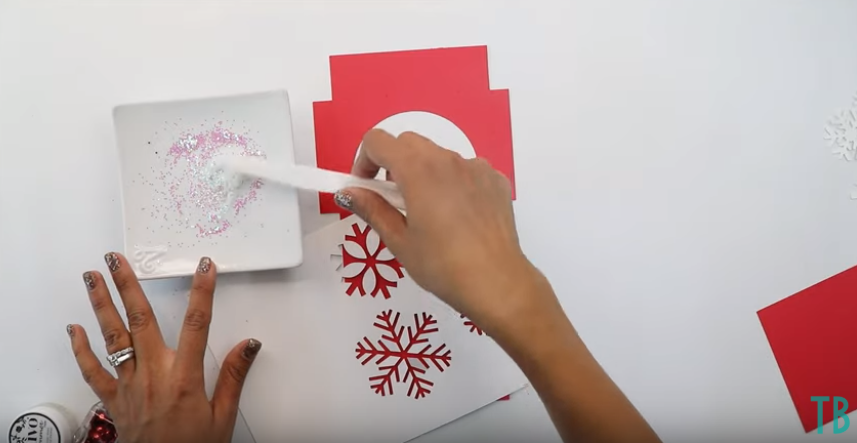 Next, we're going to make our own glitter glue. Combine some of the clear glue with your glitter. There is no recipe for this. More glitter and less glue creates a chunky look. More glue and less glitter creates a sheer effect. Experiment and find your preferred mix.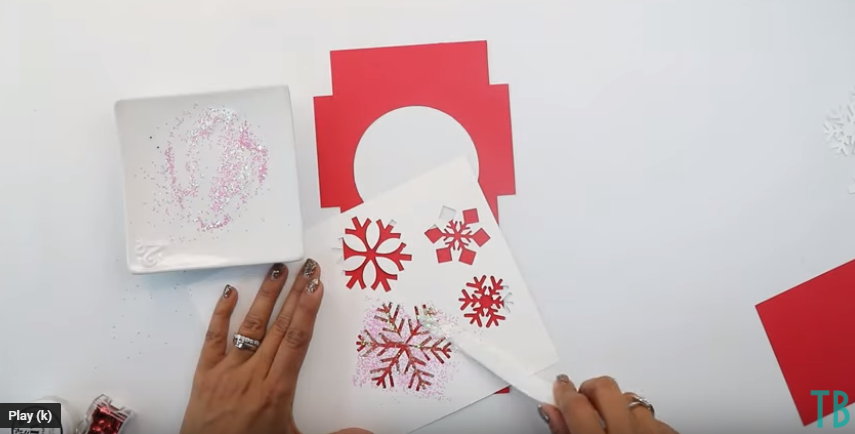 Use a spatula to spread the glitter flue over the snowflake stencils on your card holder. Be sure to add the paste following the lines and contours of your cut design. Work from the outside in and this will help you avoid lifting the stencil.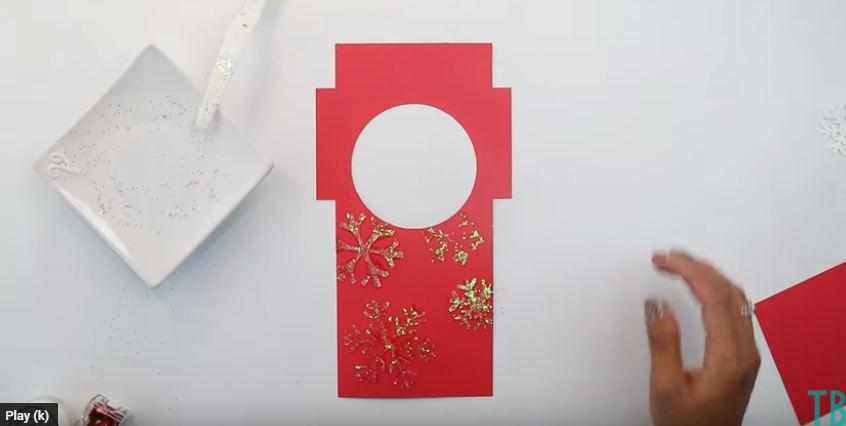 Once finished, carefully peel the stencil away from the project background. Repeat the process on the other side. Keep the stencilling away from the little flaps on the sides. This is where we will glue our box together. Let this dry for 5-10 minutes.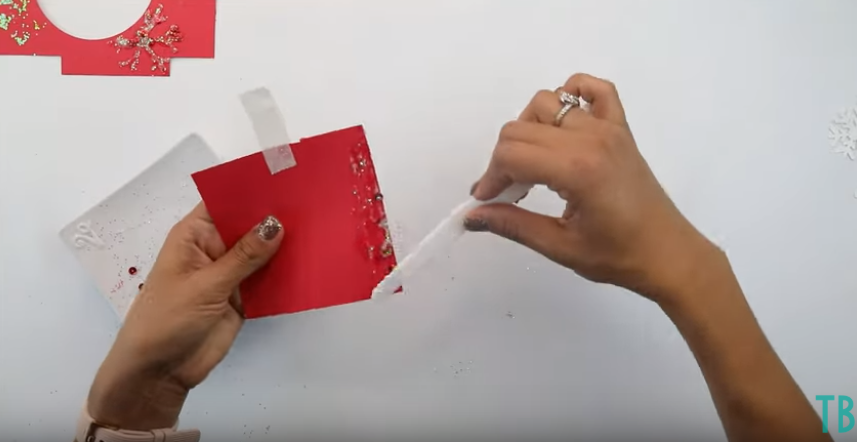 Working on the Gift Card Holder Section:
Use a folded over piece of Washi tape to create a pull ribbon on the square piece of red cardstock. This is the part that will hold the gift card in the envelope. You can use up your leftover glitter glue to add some shimmer as you will be able to see part of this card through the window of the holder.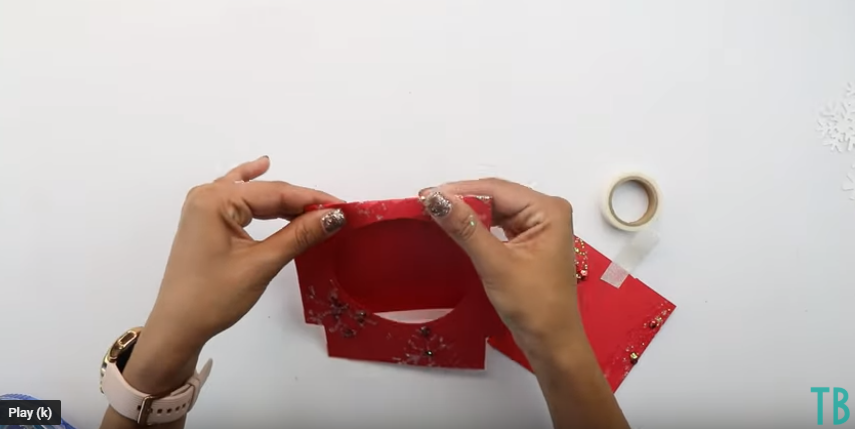 Assembling the Envelope:
Begin folding the envelope together along the creases while the square piece is drying.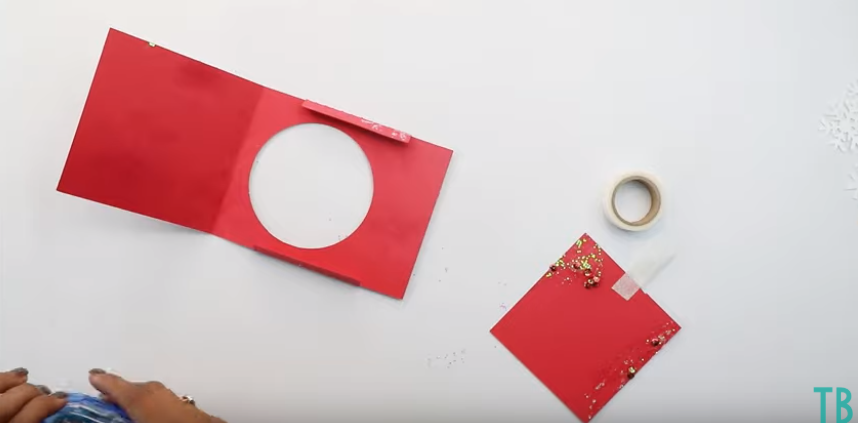 Once you've folded in the flaps, this is where you're going to apply your adhesive.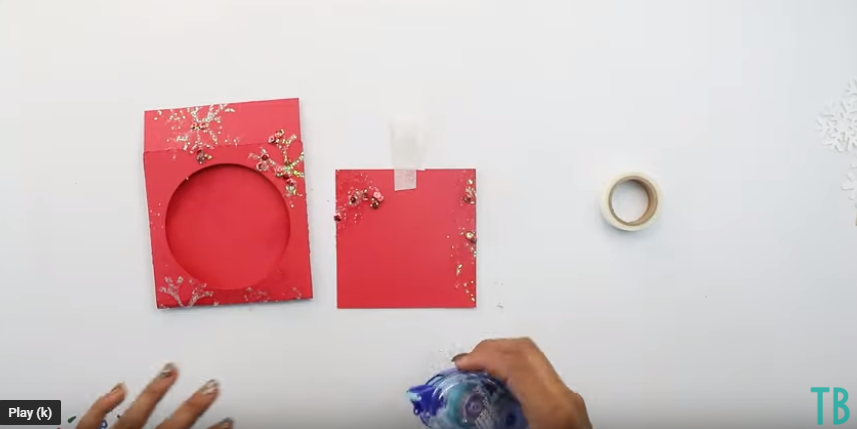 Add a dab of glue to the center of the red square to hold the gift card in place. The ribbon made from our Washi tape is going to help your recipient easily remove the gift card from the envelope.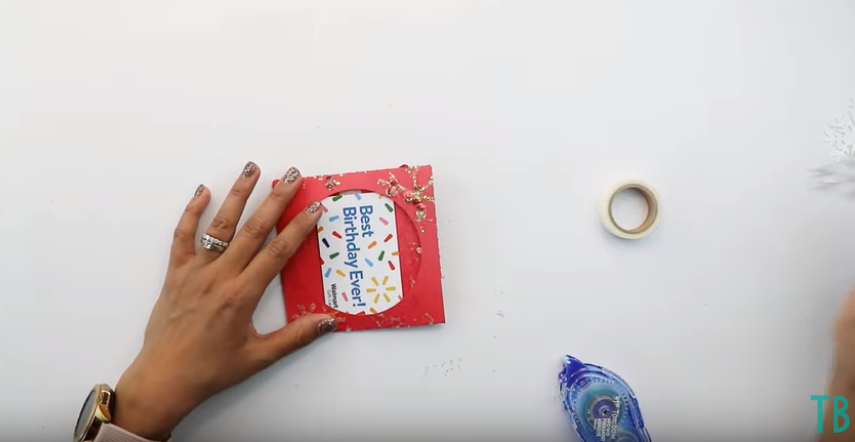 Remember, when picking out a gift card, get a cute one! It will show through.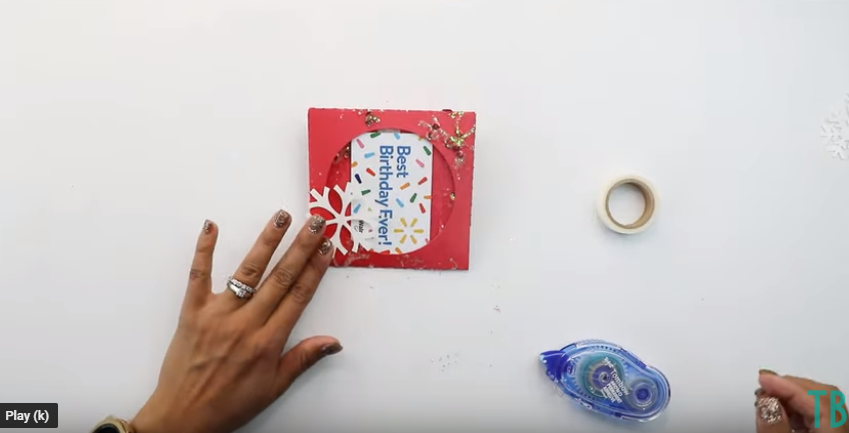 Final Touches:
Glue those white snowflakes that were cut from the stencil to further embellish your envelope! It adds that final touch that makes this project just perfect.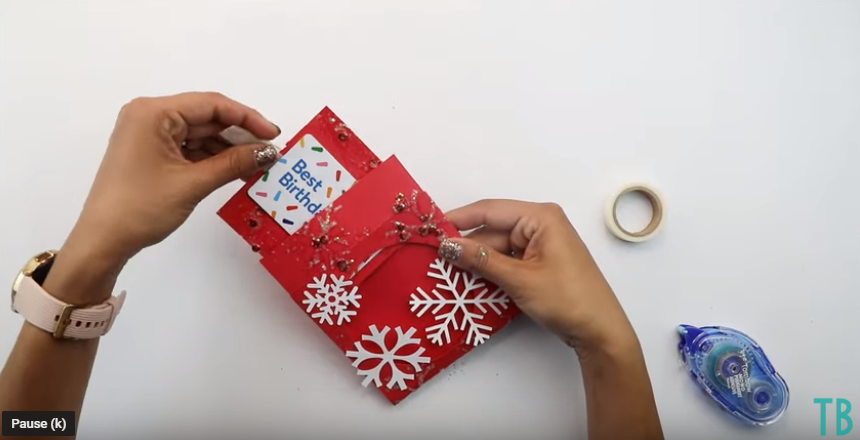 Isn't this a lovely way to present a gift card?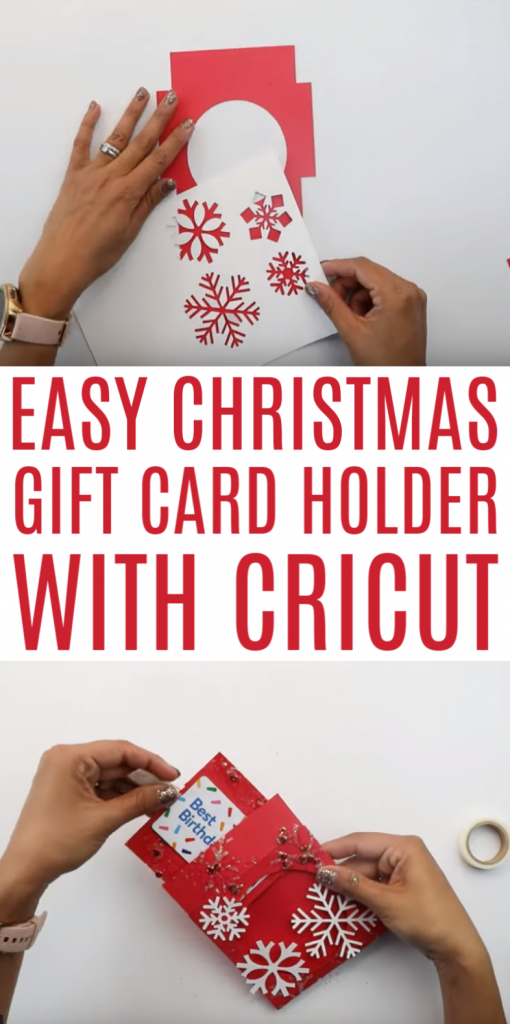 Tanner, Courtney, and the rest of the Makers Gonna Learn Team are all here because we love die-cutting and especially love sharing fun projects and tutorials with fellow makers. We are all great friends and are always having a blast when we are together- you will see this on camera, especially during live streams! We are here to inspire and support you in your crafting journey!