Elf on the Shelf Props
Elf on the Shelf is such a fun and magical tradition to enjoy with our little believers, but sometimes trying to come up with fresh and new ways to pose and position Santa's little helpers can feel tiring. If you're looking for some new Elf on the Shelf props and ideas, keep reading.
We've created some 3d cut files that are cute, incredibly quick & easy to assemble, and inexpensive. These elf-on-the-shelf props are sure to create extra giggles in your home during the holiday season all while giving you easy parenting win!
Make some Elf on the Shelf activities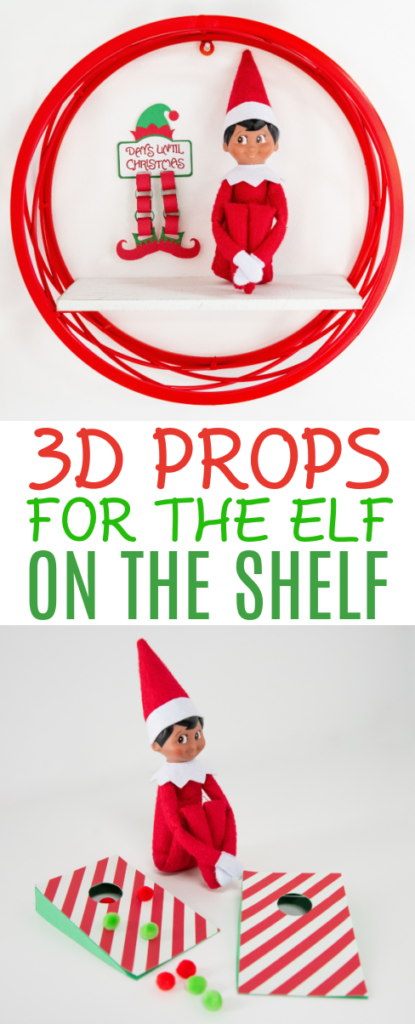 Elf on the Shelf Props
Disclosure: Some of the links below are affiliate links provided for your convenience. This means, at no additional cost to you, we will earn a commission if you click through and make a purchase.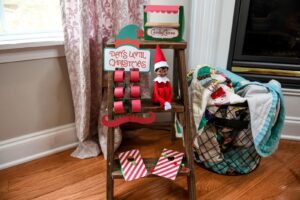 Cut Files Used:
Elf On Shelf Candy Cane Stand
Corn Hole Board
Elf Countdown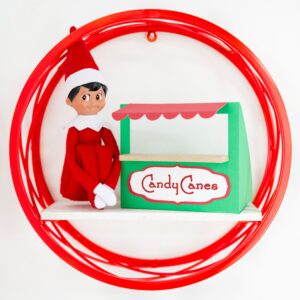 Supply Links: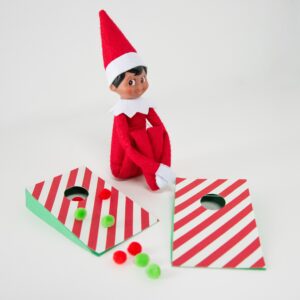 Step-by-step Instructions:
Import cut files into design space and size.
If you wish to create print then cut layers out of the text portion of the files, select all the layers you wish to include, and then press flatten.
Make sure that all the score lines are marked as score lines and not cut lines and make sure the score lines are attached to the corresponding cut file layer.
Click make it.
Print the print then cut portion of your cut file
Select the correct material setting for cutting and change the scoring tool to your desired tool. (scoring stylus or scoring wheel).
Load mats with cardstock and follow the prompts in the design space to score and cut all of the mats in your project.
Once all the mats are cut, use a bone folder to crease the score lines on all of the cardstock pieces.
Use a zig pen and/or ATG gun to assemble the props.
Tanner, Courtney, and the rest of the Makers Gonna Learn Team are all here because we love die-cutting and especially love sharing fun projects and tutorials with fellow makers. We are all great friends and are always having a blast when we are together- you will see this on camera, especially during live streams! We are here to inspire and support you in your crafting journey!