How to Connect Cursive Fonts
This is one of the questions we get asked the most! So many people don't know how to connect cursive fonts. If you're one of them, we know it can be very frustrating. Connecting fonts is also known as "kerning". When you kern fonts, you are bringing them closer together so that they join and look the way cursive should. We will show you how easy it is to kern your fonts in Cricut Design Space.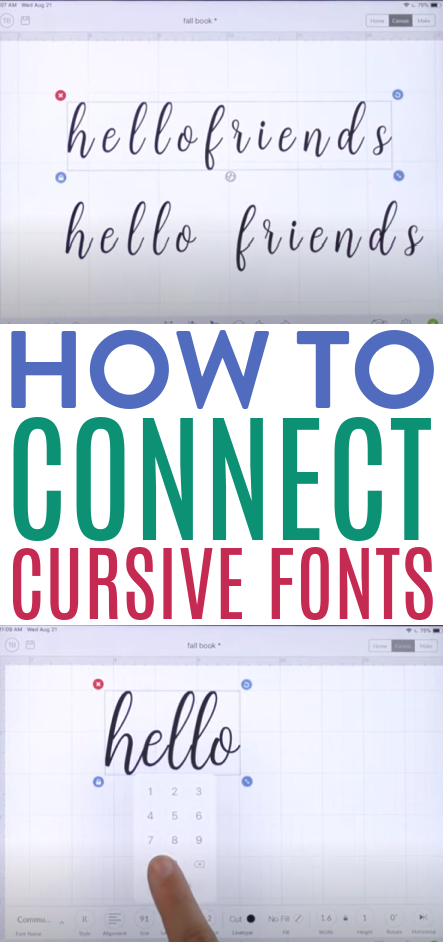 How to Connect Cursive Fonts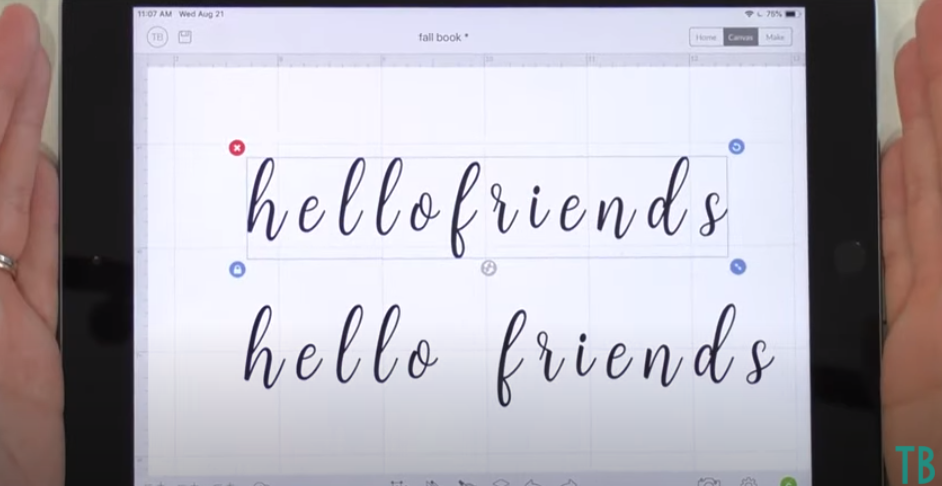 Put each word in its own text box.
It's important to remember that when using fonts, it is much easier to kern them if you put only one word per text box. With both words in a single text box manipulating them becomes much more difficult to do. You would have to ungroup them and add in extra steps that you can avoid simply by putting each word in its own box.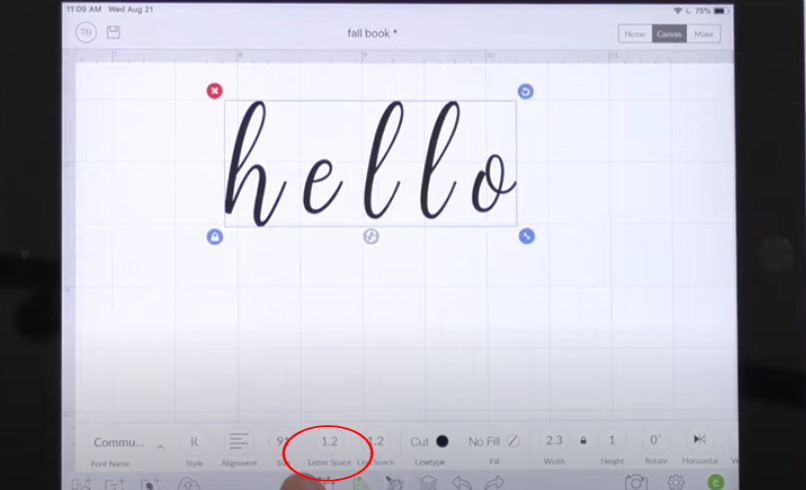 Work with the letter spacing.
We begin by selecting Letter Spacing.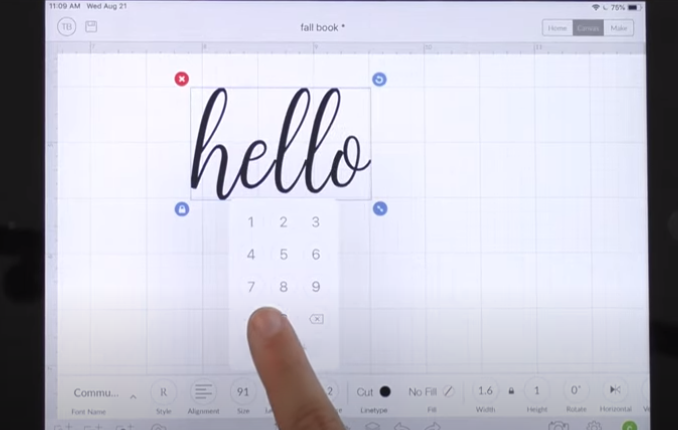 Decrease the letter spacing. You'll see the letters within the word start moving closer together and beginning to touch. This is not foolproof. Sometimes this will work for all of your letters except maybe one or two. However, it will help you fix the majority of the word and then we can finetune the rest.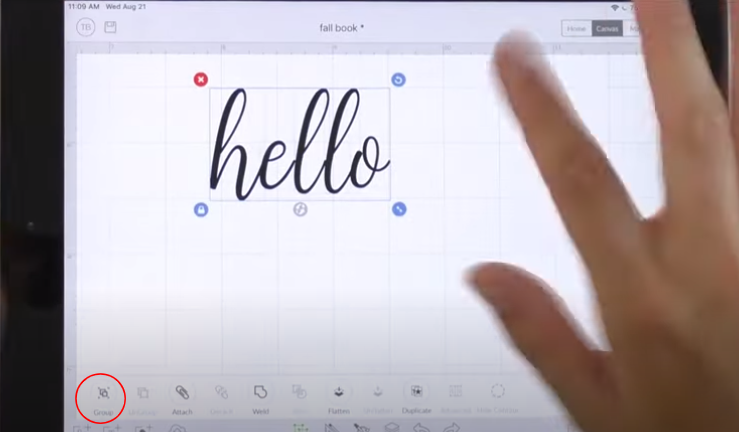 Ungroup the letters to finetune the spacing.
Next, you want to Ungroup. This will ungroup your letters so that they can be manipulated separately from each other. We're happy with how the O and the L are kerned and don't want to mess that up. So, click and drag over those to select them together. Now you can move those two letters as one unit and scoot them over just a little bit to connect them to the other L.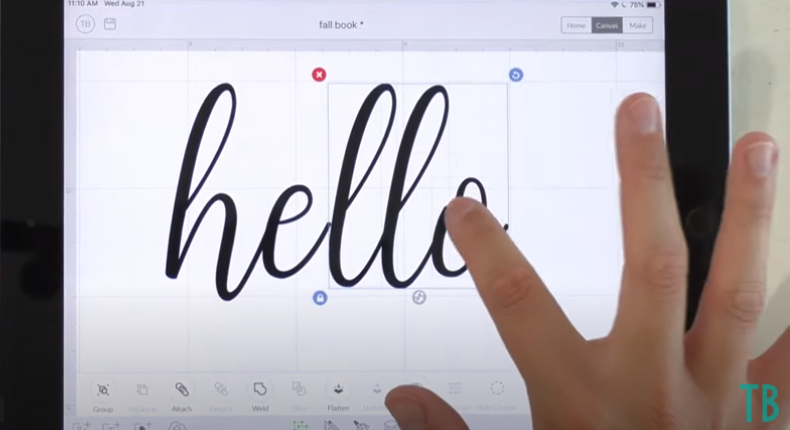 Once again, since we are happy with the placement of the O and both L's, we're going to select them and move them together as one unit to clean up their connection to the E. Once you are happy with the placement and kerning of each letter in the word, it's time to use the Weld function. Just remember, that weld is permanent and can only be undone if it's the most recent action you've taken, so be sure you're happy with your word before welding.
Why would you use Weld instead of Group or Attach? Welding turns the whole word into essentially a single continuous line and makes your cuts smooth and perfect. With Group or Attach, it would cut as if they were separate letters and every "tail" of each word would cut out individually and the word wouldn't look the way it should.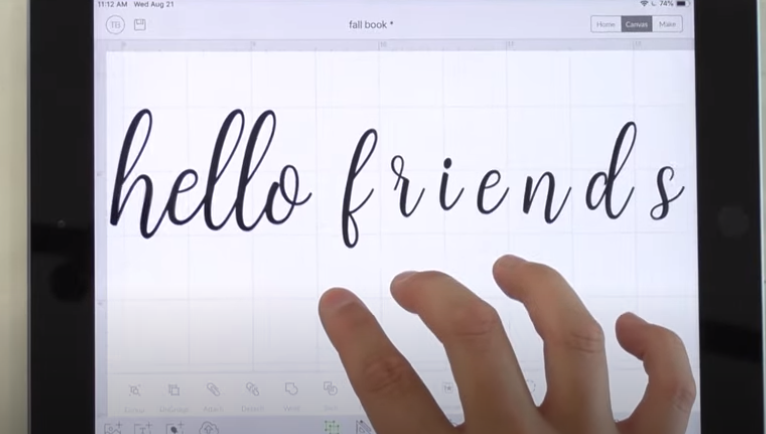 Check out the difference between the kerned word and the unkerned one. Repeat the above process for each word in your design.
Note: We now have well over 500 fonts with more added monthly and they are now available to ALL members, not just yearly members.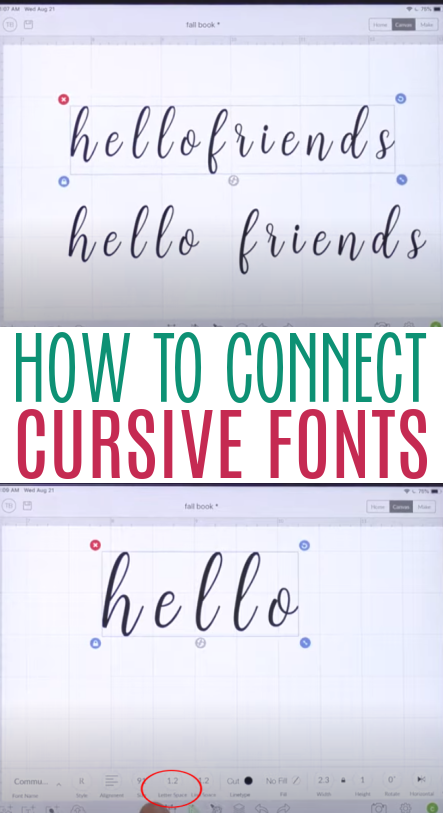 Tanner, Courtney, and the rest of the Makers Gonna Learn Team are all here because we love die-cutting and especially love sharing fun projects and tutorials with fellow makers. We are all great friends and are always having a blast when we are together- you will see this on camera, especially during live streams! We are here to inspire and support you in your crafting journey!