How To Use Snap Mat
Hey everyone! If you're looking for some great and amazing cut files to use in your craft projects you must check out our membership site Makers Gonna Learn. It's a digital die-cutting community teaching you guys how to use your die-cutting machine and providing you with hundreds of different cut files as well as fonts!
In today's tutorial, we're going to teach you How To Use Snap Mat. It's one of my favorite features to use on any tablet or iOS device and it's so helpful! If you're excited, you must check out this blog post!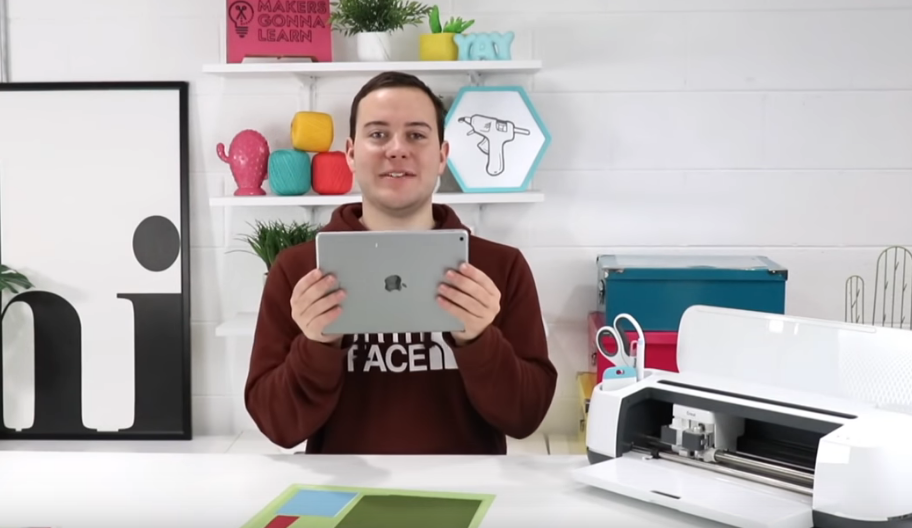 For today's video, we have a few different samples. As you can see on the mat, we already have all kinds of different scrap pieces of vinyl and we also have some images right here in Design Space on our tablet.
I've already sized these and I'm going to teach you exactly how to use Snap Mat. It's really simple! Imagine that you were working on some different mugs and you wanted to use scrap vinyl or you wanted to work with scrap pieces of iron-on to make some onesies, pocket t-shirts, or other things like that. This is where Snap Mat will really come in handy.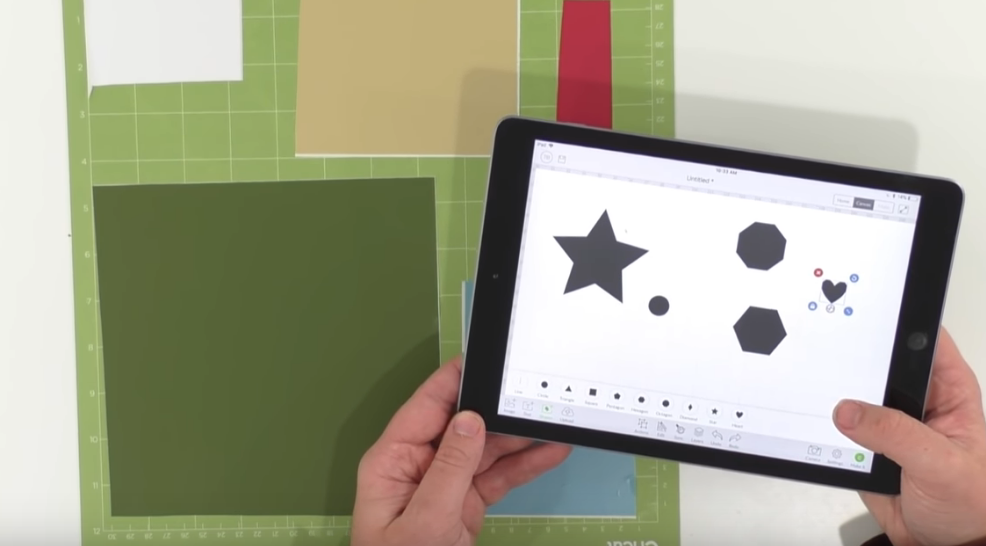 Begin by sizing to the size you need. We are just using some test shapes here but you would pick the design you wanted. Then, what we want to do is to press "Make it". It's going to automatically align all of these shapes on the mat. It would be super time-consuming to manually do that. It's so much easier if we could visualize our mat on the device. That's exactly what Snap Mat does for us.
Next, there's a button down here that says Snap Mat. We press that and it should open up our camera. If it says "camera unavailable", we know that we need to go check out camera permissions to allow it to work with Snap Mat. Now, it's going to say position close to the frame edge. The app will automatically scan it. This places our mat right on our tablet. We can now press "use". Next, you can see that we have all of our images that we're wanting to cut and we can easily move those around as needed.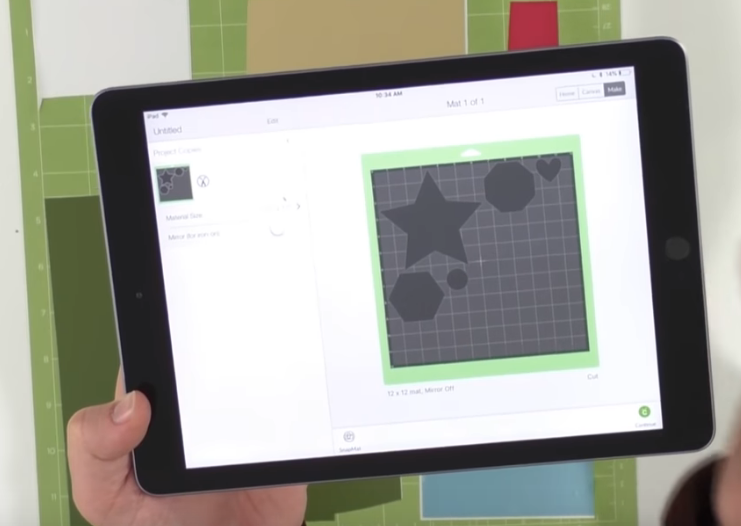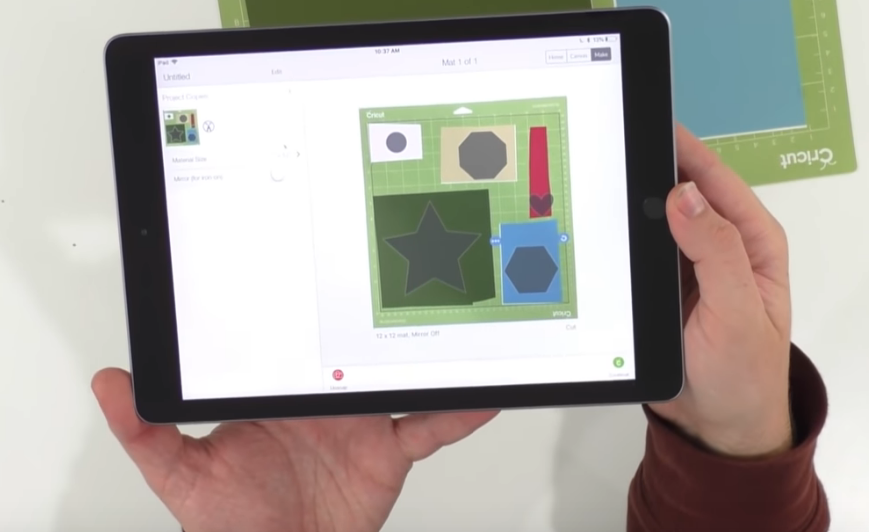 Once you're happy with your layout and everything has its spot, all you need to do is press continue and you're able to cut all of these out exactly how you see them on your mat. It's that easy! You're able to cut your image out with your scrap pieces or any piece of vinyl for that matter and quickly line it up.
Don't you just love the Snap Mat app? I hope you guys enjoyed this tutorial. Be sure to give this a try and leave us a comment if you have any questions!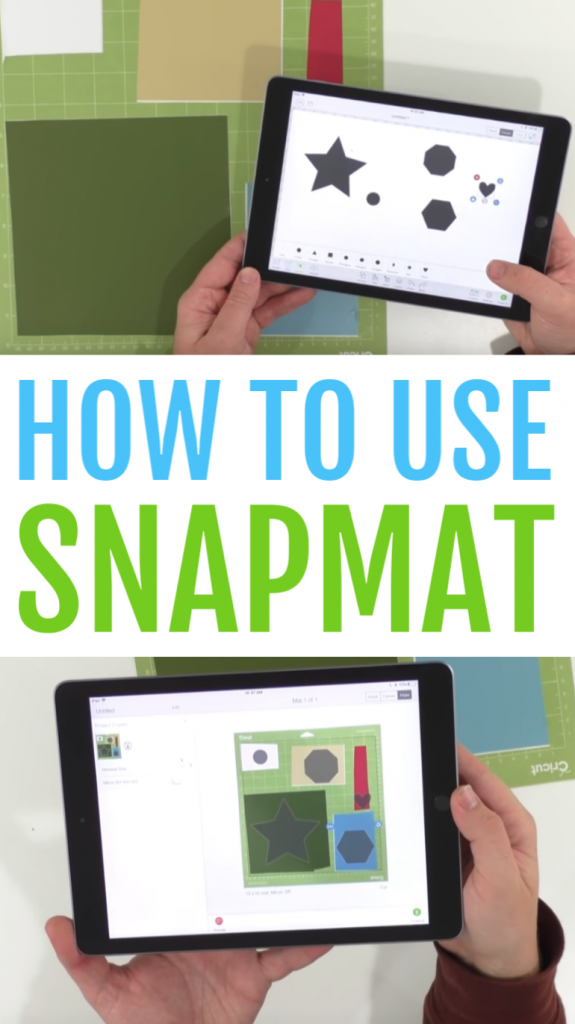 Tanner, Courtney, and the rest of the Makers Gonna Learn Team are all here because we love die-cutting and especially love sharing fun projects and tutorials with fellow makers. We are all great friends and are always having a blast when we are together- you will see this on camera, especially during live streams! We are here to inspire and support you in your crafting journey!