Pack and Ship Vinyl Decals
If you're a Cricut beginner who is looking to sell your projects, you've come to the right place! We love teaching people how to build a business with their die-cutting machine! In today's video, we're going to share How To Pack And Ship Vinyl Decals quickly, but in a professional way.
We have some fun Cricut hacks in this video so you can keep your shipping costs low while also making sure your decals are safe through shipment!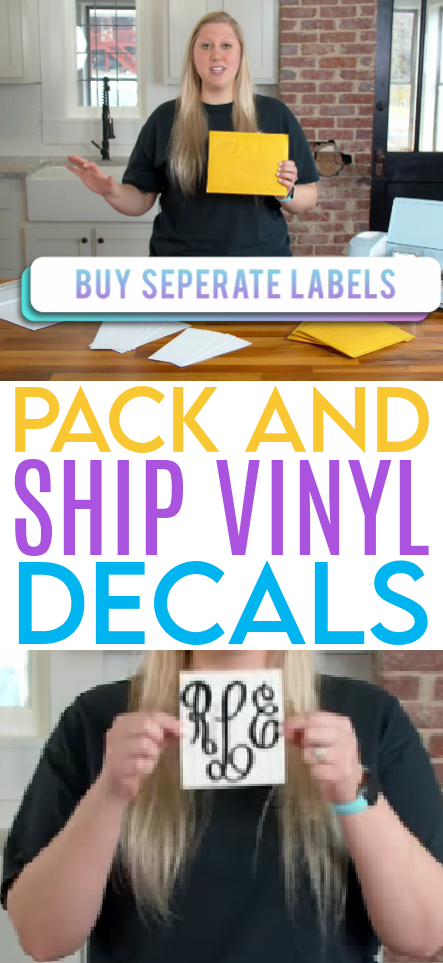 How to Pack and Ship Vinyl Decals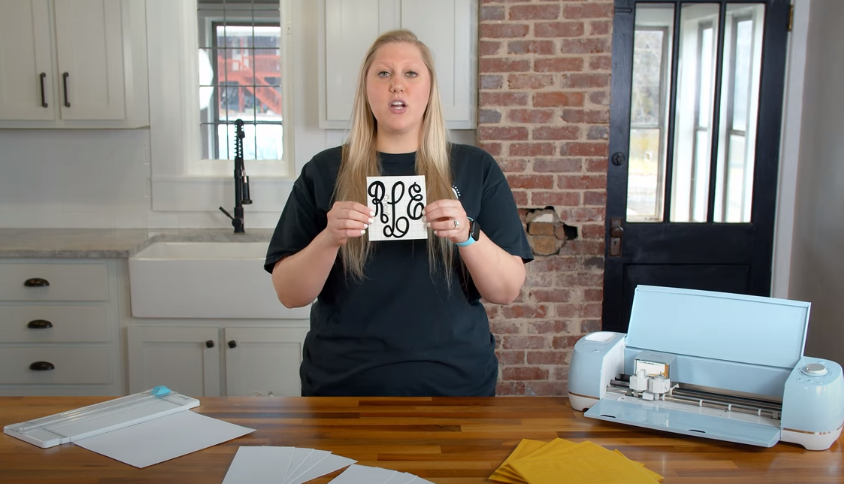 Larger Vinyl Decals
For the 4 inch decal, we think that the best way to send these is in a padded bubble mailer. The 6 X 7 inch ones are the perfect size. They are somewhat stiff and of course, have the bubble wrap in them to offer extra protection for your decals in the mail. You can find these at multiple stores: Amazon, Walmart, Target, and many other places.
You can even buy colored bubble mailers to add an extra element of fun to the packages you send out. Remember, you want to think about the experience your customer will have when they receive this package in the mail.
Pro tip: Buy some separate labels, instead of using the space on the envelope to write the address. This looks more professional, and allows for correcting any mistakes easily.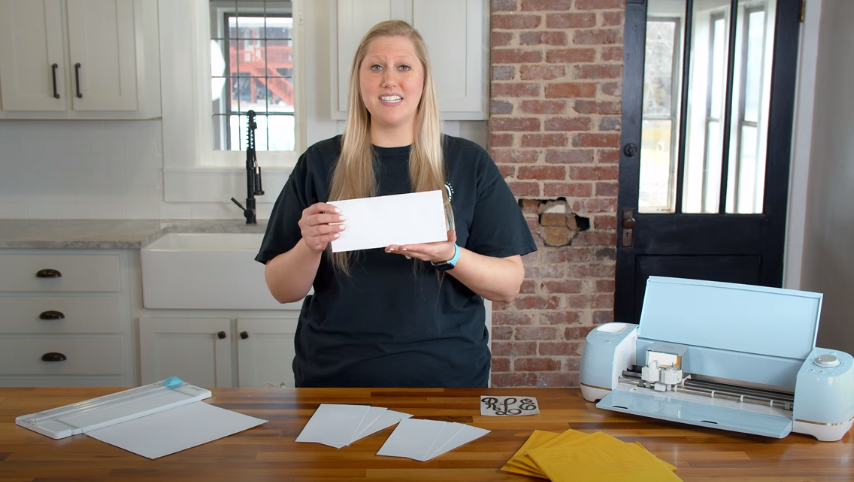 Smaller Vinyl Decals
For smaller vinyl decals, you can, of course, use a standard business sized envelope. These are very inexpensive to mail. You might be concerned about mailing them, though, and having the decals getting bent. Cut a piece of heavy cardstock to fit in the envelope and it will help protect your creations from any damage.
Pro tip: Make and print your own labels so you can make them look extra professional and add a pretty touch to them. You can even add your branding to them.
Add That Extra Special Personal Touch to Your Packages
Including a thank you note with your shipment is that extra personal touch to your package that your customers will remember. They're sure to smile when they see the note, knowing that you took the time and effort to write and send it.
You can even buy colored bubble mailers or envelopes for shipping your products. Use ones to match your branding so they will stand out to your customers and bring a smile to their faces.
Pro tip: Include care instructions with your product. Let your customers know just how they should apply their decal (clean the surface first, etc.). They will appreciate it!
Supplies we recommend when packing and shipping vinyl decals:
Be sure to check out the video and find out how to get your Free Roadmap to Success!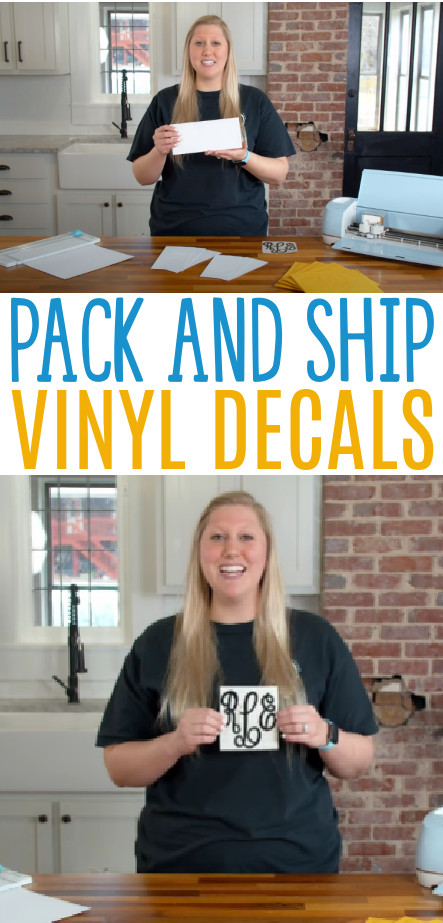 Tanner, Courtney, and the rest of the Makers Gonna Learn Team are all here because we love die-cutting and especially love sharing fun projects and tutorials with fellow makers. We are all great friends and are always having a blast when we are together- you will see this on camera, especially during live streams! We are here to inspire and support you in your crafting journey!