Top 10 Ways to Save Money on Die Cutting
We love crafting with our die cutting machines! It's so much fun and we can even make money with them if we want. But sometimes it can get a bit expensive. So, here are our top 10 ways to save money on die cutting.
These ideas will help you make the most of your craft materials so you can craft even more! Read on to find out how you can save money and keep on crafting.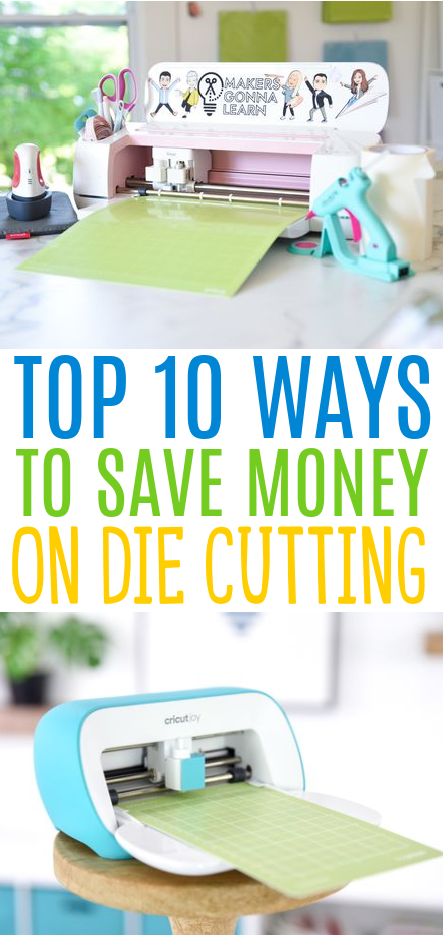 Top 10 Ways to Save Money on Die Cutting
When you want to save money on die cutting, there are some basic rules to follow that will help you out. Check them out below:
1 – Test your materials.
Make a small test cut when trying out new vinyl or other materials. Try a new adhesive/embellishment or other such item on a small scrap piece before committing to the entire project. Whenever possible, you want to try out new products on scraps to avoid wasting time and money on an entire project.
If you can, purchase a single item rather than a whole set first. Yes, it might be a bit more money per item to do it this way, but it's better to spend $3 on a new paint marker than it is to spend $35 on a whole set of them and then find out they don't work the way you wanted them to.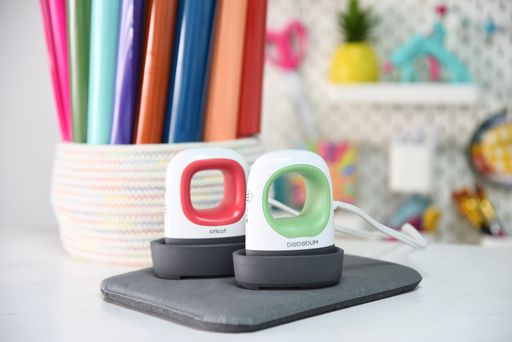 2 – Don't get too attached to only one brand.
We know so many people who get a Cricut machine and because it works so well, they assume that all Cricut products are the best. We have not found this to be true. Read reviews, watch Youtube video brand comparisons, ask around in die cutting communities. You'll find that there are some amazing non-Cricut brand products out there that work better and cost less!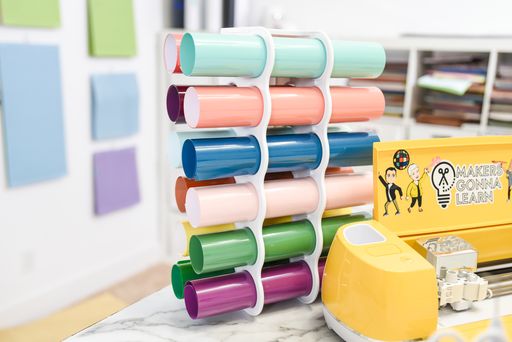 3 – Buy in bulk, but only when it makes sense.
Buying in bulk can save you money, but only if it's on materials you are going to use in a timely manner. If you go through a lot of black adhesive vinyl or HTV, it makes sense to stock up on rolls of it. But, vinyl can expire and become unusable, so you want to be sure you're going to use it up before that happens.
Consider your available storage space, how long certain products will last, and how quickly you use them when deciding whether to buy in bulk or not. Then, look at the price and see if it's truly saving you enough to make it worthwhile.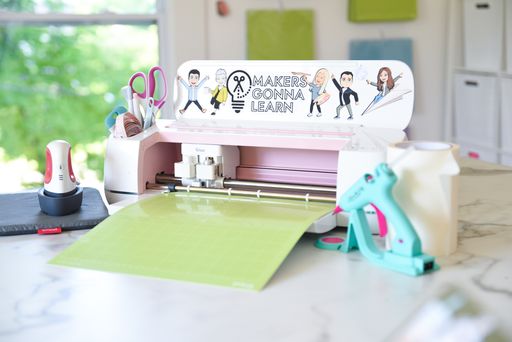 4 – Take care of your supplies.
Your die cutting machine is just like any other machine – it needs regular maintenance. In addition, your blades and mats will need cleaning and replacing from time to time.
Keeping your supplies clean and well maintained can help them last significantly longer and you'll get the most out of your investment.

5 – A cut file and font subscription can be a great money-saver!
Okay, we're a bit biased but we have heard from many of our members that as compared to buying the files separately again and again, they have found that a Makers Gonna Learn membership can save them a great deal of money.
Those files you find around the internet seem inexpensive but they can really add up over time if you're doing a lot of die cutting. And consider the amount of time it takes to go searching for them.
We have thousands of cut files and fonts and you get new ones every single month. If you're a frequent crafter, this is a great bargain!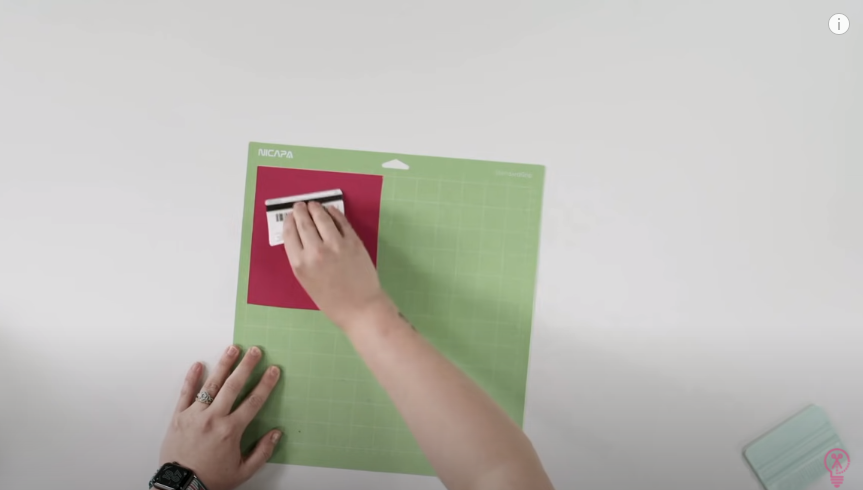 6 – Ask yourself – do I really need this item?
Can you use something you already have around the house? Could you find a similar item at your local dollar store? We're not suggesting that you sacrifice quality and use something that won't work as well, but there are often cheaper options available for some products.
An old gift card works well as a burnishing tool. A sewing needle or safety pin can stand in as a weeding tool in a pinch. Clear adhesive contact paper can be a substitute for transfer tape.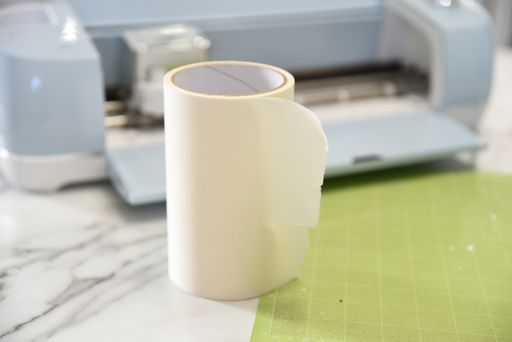 7 – Reuse your materials when you can.
Many types of transfer tape can be used more than once. You can save the scraps from your vinyl craft projects and use them for smaller projects. If you're using butcher paper with your Infusible Ink projects, you can reuse that too as long as no ink has been transferred to it.
Think of other craft supplies you might be able to use again. Each time you pick up a product in your craft room consider whether you need to throw it out when you're finished with it or if it has more life left in it!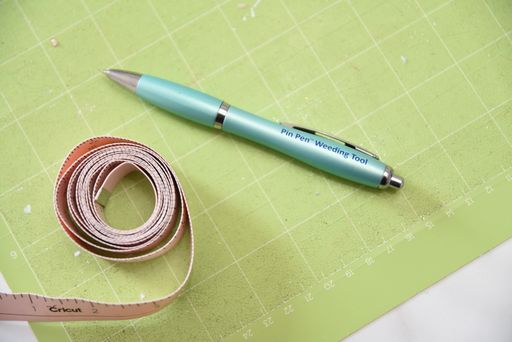 8 – Find (or start) die cutting supply trading groups.
There are plenty of these on Facebook where you can work out trades with other crafters. Or sell your old supplies and look for new ones on Facebook Marketplace or other such outlets.
In some areas, we have heard of groups who meet in libraries to share their die cutting crafts, teach each other new techniques, and bring items to swap with others. Any of these can be fantastic options to help you save money on your projects.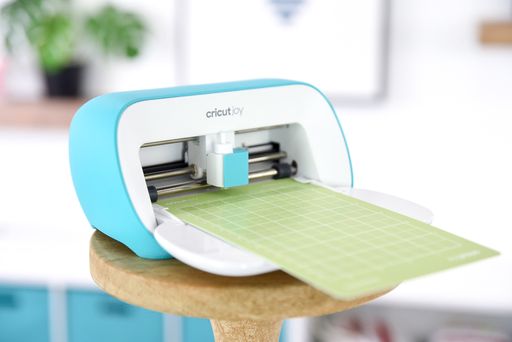 9 – Look for sales or coupons.
After you've done your research and figured out just what products you want to buy (you DO do your research, right?), start looking for sales and coupons that you can use to bring down the prices. You can often Google for these and find entire websites where they share current deals and coupon codes.
Be sure to double-check any of the terms, conditions, and expiration dates of these deals before relying on them. Don't buy something simply because it's on sale. Be sure it's something you want or need and that you've checked out the reviews on it.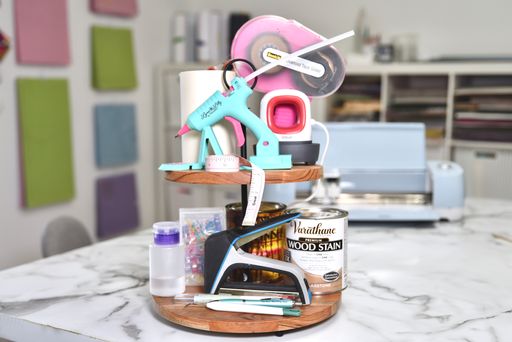 10 – Invest some time in educating yourself.
The more you learn about your die cutting machine and the tips and tricks for using it, the more you'll get out of your investment. In addition, knowing things like when to weld, when to mirror, the best weeding techniques, and other such die cutting techniques can help you avoid making mistakes and wasting materials.
Tanner, Courtney, and the rest of the Makers Gonna Learn Team are all here because we love die-cutting and especially love sharing fun projects and tutorials with fellow makers. We are all great friends and are always having a blast when we are together- you will see this on camera, especially during live streams! We are here to inspire and support you in your crafting journey!