Upcycled Soda Bottle Cloche
This is one of the most clever and unique projects we have ever seen if we do say so ourselves! Turn an ordinary soda bottle into an amazing holiday decoration. We are definitely turning trash into treasure here. Create your cloche and add whatever little scene you'd like to display under it!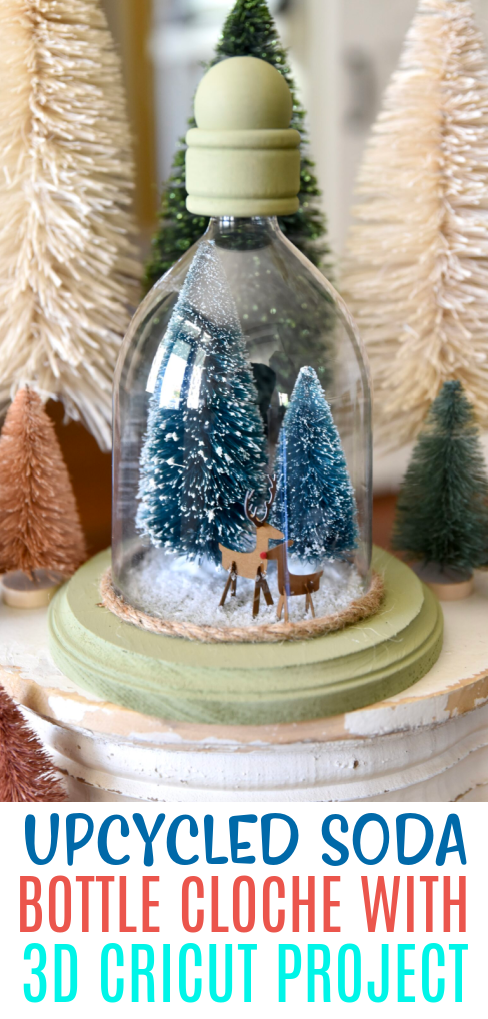 Upcycled Soda Bottle Cloche
Disclosure: Some of the links below are affiliate links provided for your convenience. This means, at no additional cost to you, we will earn a commission if you click through and make a purchase.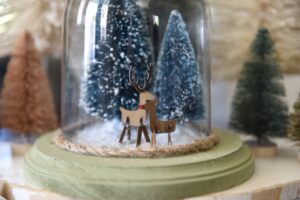 Cut Files Used:
Supply Links: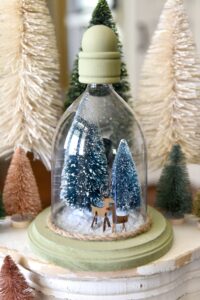 Step-by-step Instructions:
Go to Makers Gonna Learn to download the cut files you'll be using for the project and import them to the Design Space.
The first thing you want to do is ungroup the cut file.
Select each layer one at a time and go up to the Linetype. Select Score on the drop-down menu. With both layers selected (the section of the tree and the scoreline), click Attach. You can then duplicate them to make as many as you need for the project, changing the sizes and colors if needed.
Once you're happy with your design, click "make it" and set the material to medium cardstock.
Put the cardstock on the mat and load it into the machine to cut and score. Repeat as needed if you're using different colors of cardstock. When all of them are done cutting, unload them from the machine and peel away the excess cardstock. Flip your mat over and peel it away from your cut pieces.
Next, you want to fold each of the scoring lines. Use your bone folder to get really good creases.
When they are all folded, put hot glue inside of it on the top one after the other and stack them to make a tree either from the biggest to the smallest or vice versa.
Glue the wooden head to the wooden napkin rings and paint them green to make that nice bottle top.
Get the soda bottle you'll be using and cut off the top to use as the cloche. You can adjust the size as per your preferences. To make the bottom edge of the soda bottle nice and flat, you can use a lighter to heat it up and then flatten it down.
For the bottle topper, we used a wooden napkin ring and a large bead painted and glued together. Lay the topper upside down on your table and then glue the top of the soda bottle to it so you don't get hot glue running down into your bottle/cloche.
Grab the wooden round (that you have already painted) and trace around the bottom edge of the soda bottle. This is to give you a border to work with. Paint on some Mod Podge and sprinkle some faux snow over. Glue in your chosen decorations (such as the trees and reindeer we show here).
You can glue the cloche onto the base if you want or leave it so that it can be removed as you wish.
Meet the Makers Gonna Learn team! Tanner, Rachel, and Courtney are all here because we love diecutting and especially love sharing fun projects and tutorials with fellow makers. We are all great friends and are always having a blast when we are together- you will see this on camera especially during live streams! We are here to inspire and support you in your crafting journey!