Where to Sell Cricut Projects
May 12, 2021 by Cyn Gagen
We love teaching how to make money with your Cricut, but one thing we haven't covered yet is WHERE to sell Cricut projects! In today's post, we are going to cover the best places to sell your die-cutting craft projects.
We hope this information helps you build your Cricut business and make lots of money! If you're a Cricut beginner looking to add some extra income to your household, then selling Cricut projects is a great way to do that. We would love to help you along your business journey.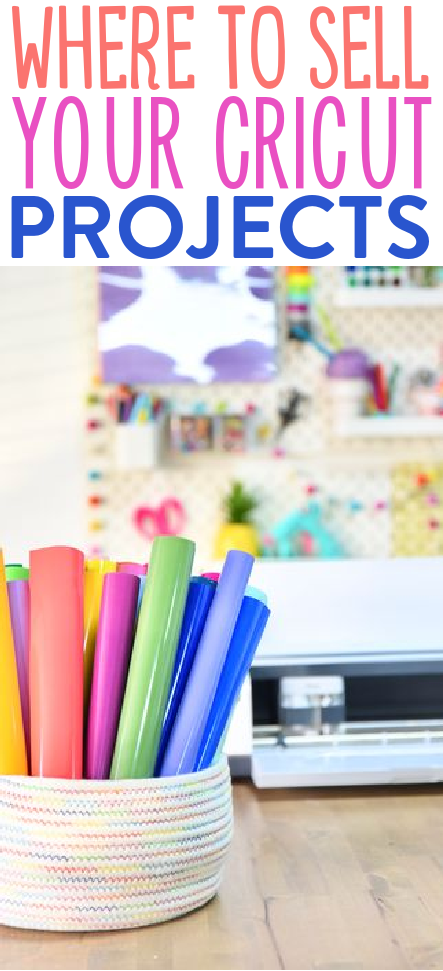 Where to Sell Cricut Projects
There are so many things about starting your own business that can feel overwhelming. If you are making your own craft projects and hoping to sell them, you may be wondering, with all the options out there, where the best place to sell them is. After all, you have limited time and you want to use it to build a business where it's going to be successful.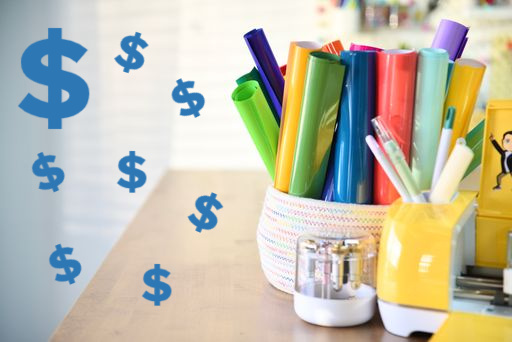 Selling on ETSY
ETSY is often the easiest and fastest place for crafters to begin selling their products. We know that some people think that this market is too saturated, and are reluctant to try it, but we actually find that it has many advantages.
You can start selling on ETSY for minimal cost. The posting process is very easy and your product is visible to a larger audience, because ETSY is a platform with a lot of traffic, worldwide.
By making use of tags in your posts, you can draw in the audience you are looking for from around the world, giving you many more opportunities to sell your craft projects. ETSY is also very user-friendly in that it will do some of the work for you, if you'd like.
If you don't want to deal with packing labels or figuring out the cost of postage, for example, you can have ETSY take care of that for you. They will also do some advertising on your behalf, which can again, be helpful in getting your products seen.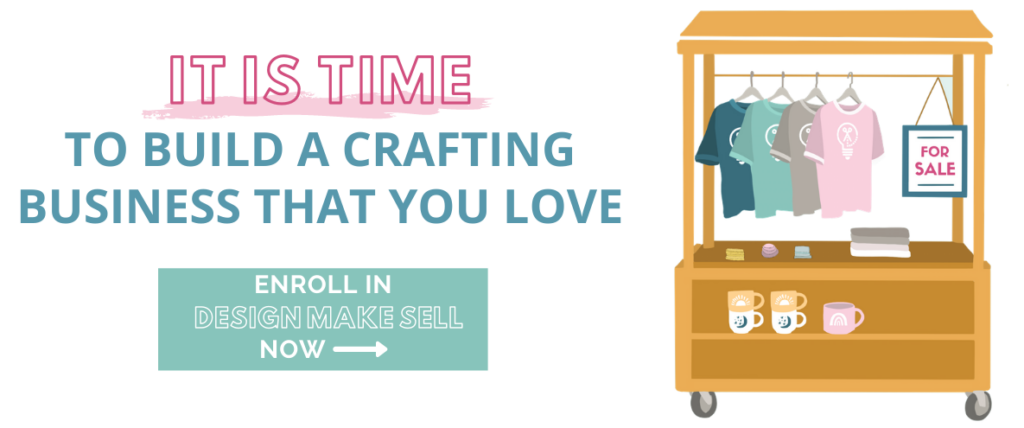 Using social media
Of course, you still need to promote yourself and your Cricut craft projects. You can't just list them on ETSY and hope that people find them. We want to encourage you not to use your personal social media accounts for this.
We know that it's a great way to get some instant likes and amazing comments – but because those are coming from family and friends, it can give you a false idea that your products are being seen and your business is thriving. Unfortunately, this doesn't always translate to sales. Yes, it's great to let your family and friends know about your business, but you need social media channels dedicated to it where you can reach a wider audience.
Once you have your logo, business name, and branding established, set up those business pages on social media. We have found that currently Facebook and Instagram tend to be the best for this type of business. Then, you can start growing a customer base there. Share from those accounts to your personal accounts to let friends and family know what you're up to because we're sure they'd love to support you too. But be sure to concentrate on growing these pages as a business.
Social media is there to help you let people know who you are and what you do. Get them excited about it! Then, drive them over to your ETSY shop to see those sales start rolling in.
Be sure to offer a variety of products or product options and display it beautifully to attract those followers to your social media accounts, website (if you have one), and ETSY shop.