10 Cricut Design Space Hacks
Whether you've been using your Cricut machine for a long time or are a Cricut beginner, sometimes we find that there are people who don't know all of those little tips and tricks that can make it so much easier. These are 10 Cricut Design Space Hacks that we think every Cricut owner should know!
We'll show you how to level up your Cricut skills with these amazing Design Space tips and tricks.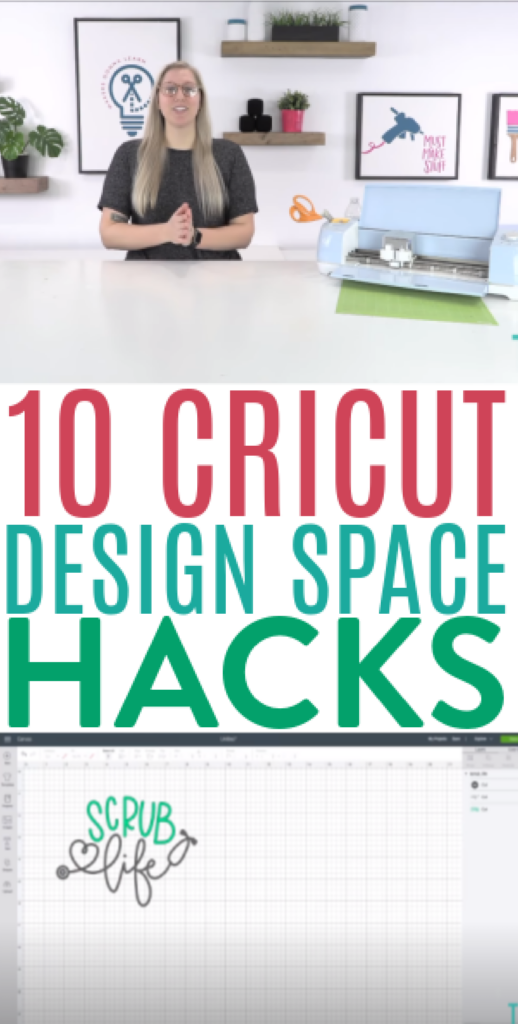 10 Cricut Design Space Hacks Every Cricut Owner Should Know
Be sure to check out some of our favorite Cricut Design Space Hacks here. You might just learn something new that will make your crafting so much easier!
We have explained them and provided screenshots. If you'd like to see our full step-by-step tutorial, be sure to watch the Youtube video below.
HOW TO TURN GRID LINES ON AND OFF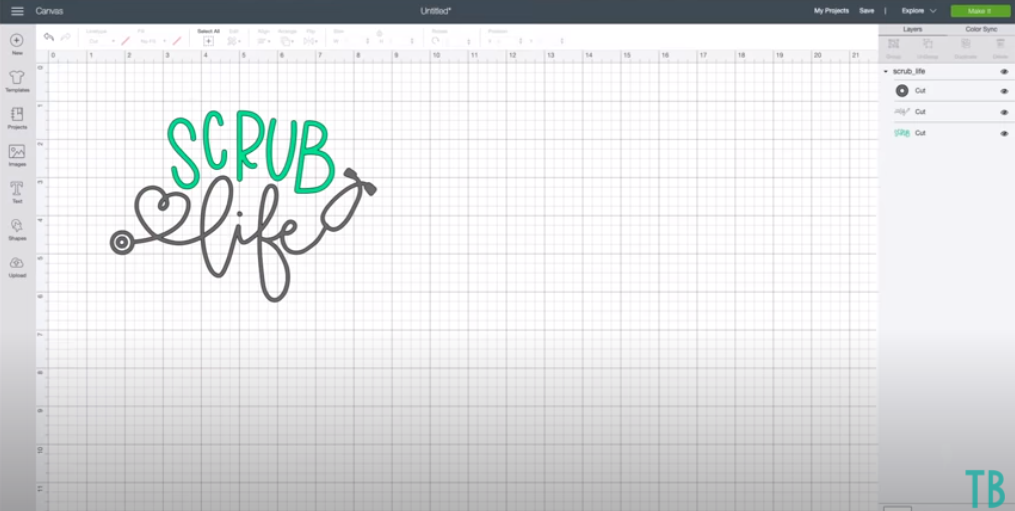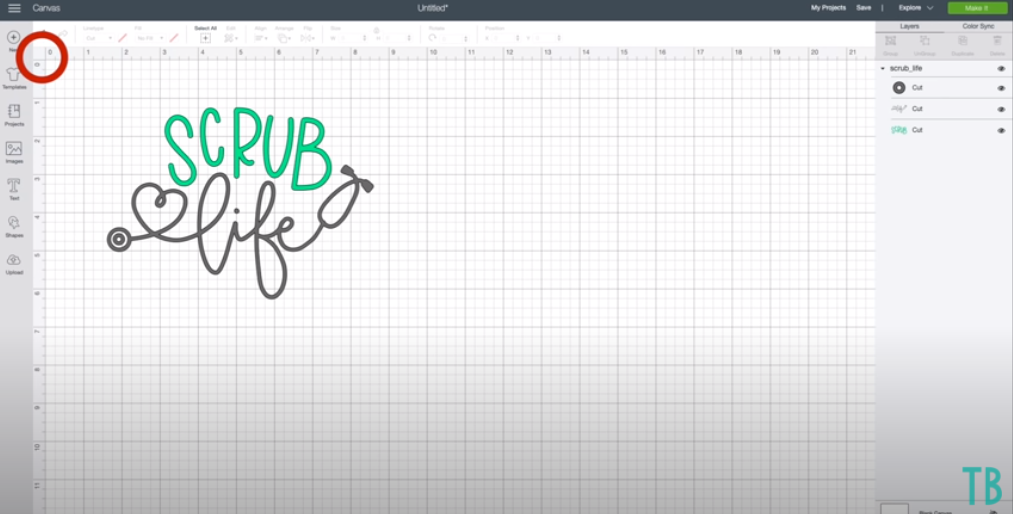 As you can see, currently in Design Space, our canvas is showing grid lines. If you want to remove those, simply head to the upper left corner of your screen.
Just below the Undo button, you'll see an empty square as indicated in the image above. You should see a 0 (zero) to the right of this square and on just below this square.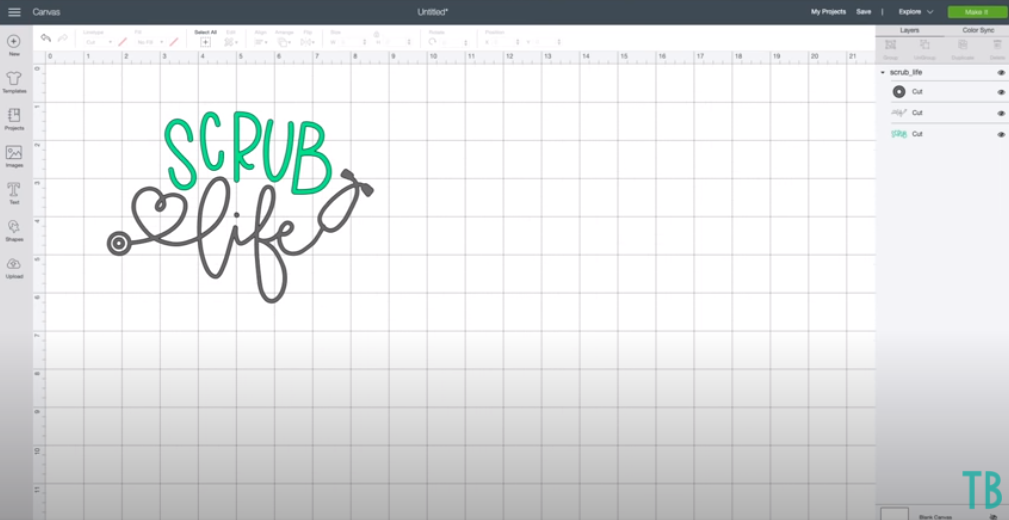 If you click in that square once, you will remove the smaller grid lines. That will leave behind the large grid appearance.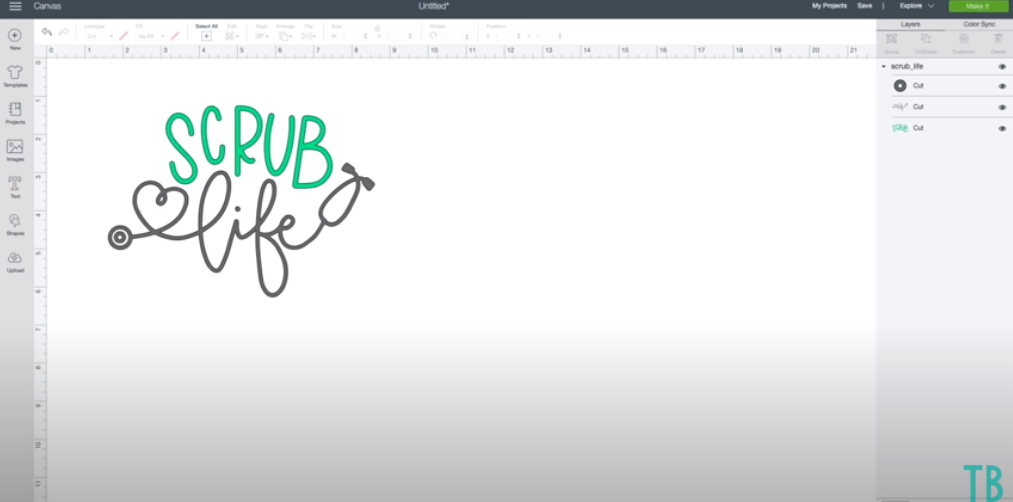 If you click in that square twice, you'll remove all grid lines completely. Repeating those actions will add your grid lines back in.
HOW TO ROTATE YOUR DESIGN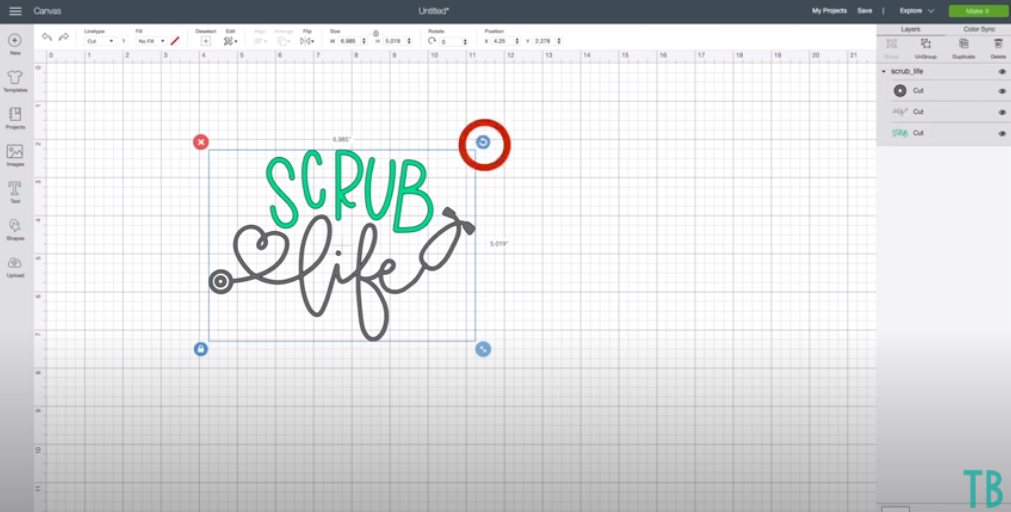 Of course, you can click the arrow in the upper right hand corner of your design to rotate the design. Sometimes it can be difficult to line up perfectly this way.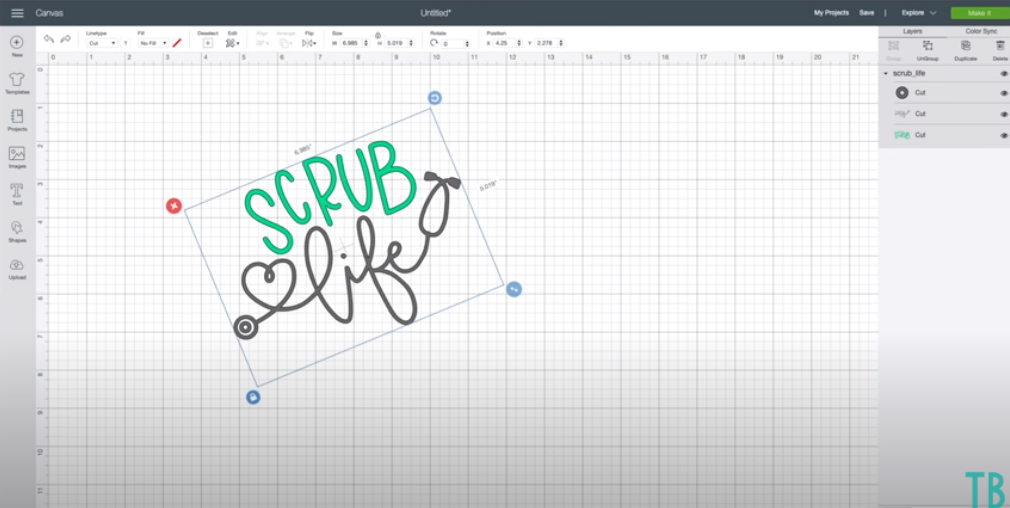 If you hold down the shift key on your keyboard and then click the arrow, you'll see that it will rotate in steps that sort of lock in place. This is great when you are trying to turn your design 90 degrees and have it perfectly lined up vertically.
DUPLICATING DESIGNS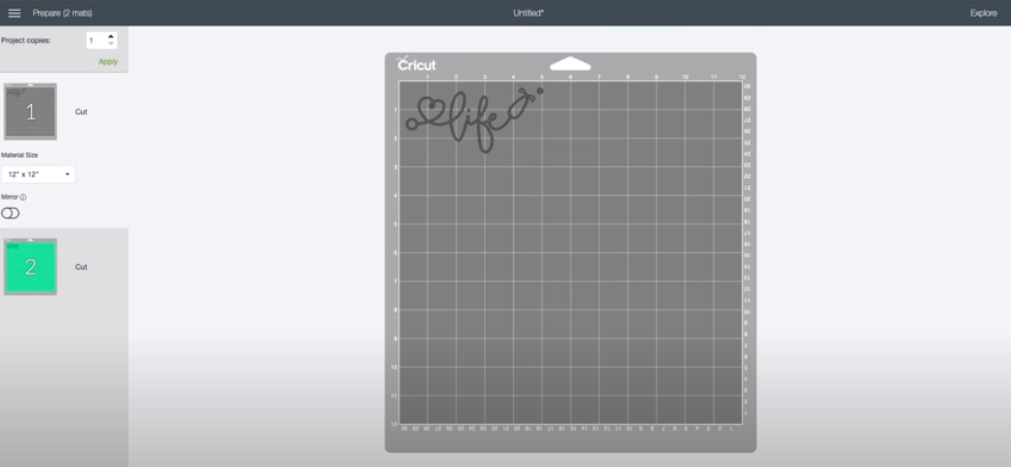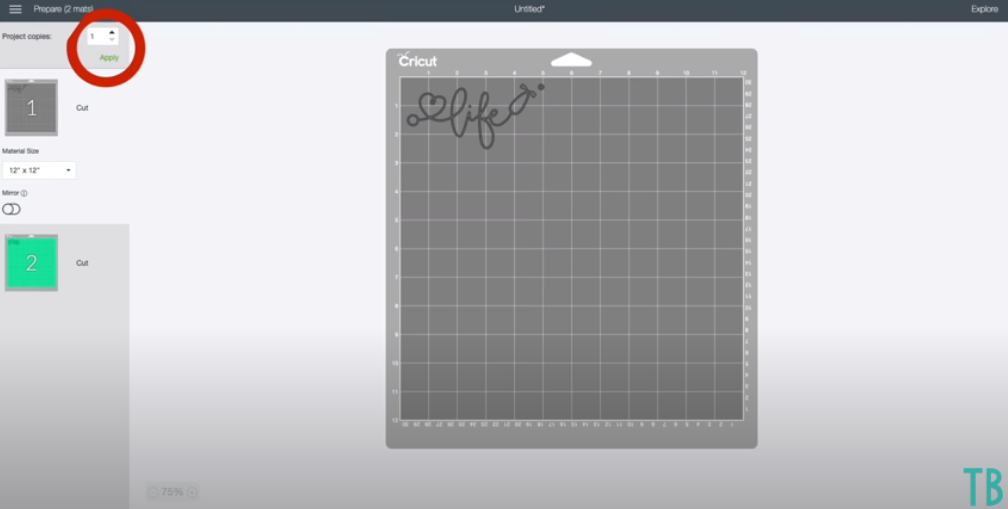 There are multiple different ways to duplicate designs in Cricut Design Space. One of our favorites is done after clicking "Make It". If you look in the upper left hand corner of your screen, you'll see the option to change the number of copies there.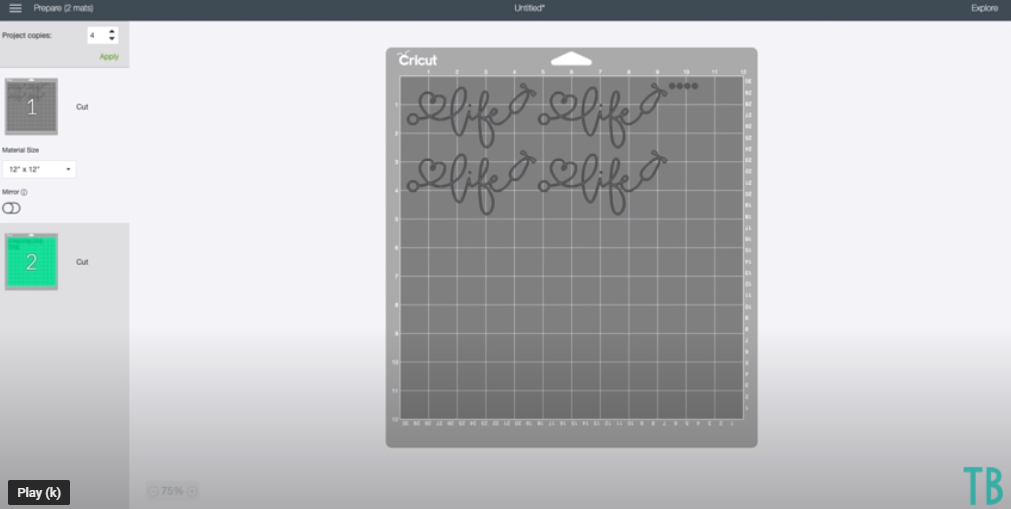 As you can see, you will now have your desired number of copies of each part of your design ready to go.
HOW TO CHANGE YOUR MATERIAL SIZE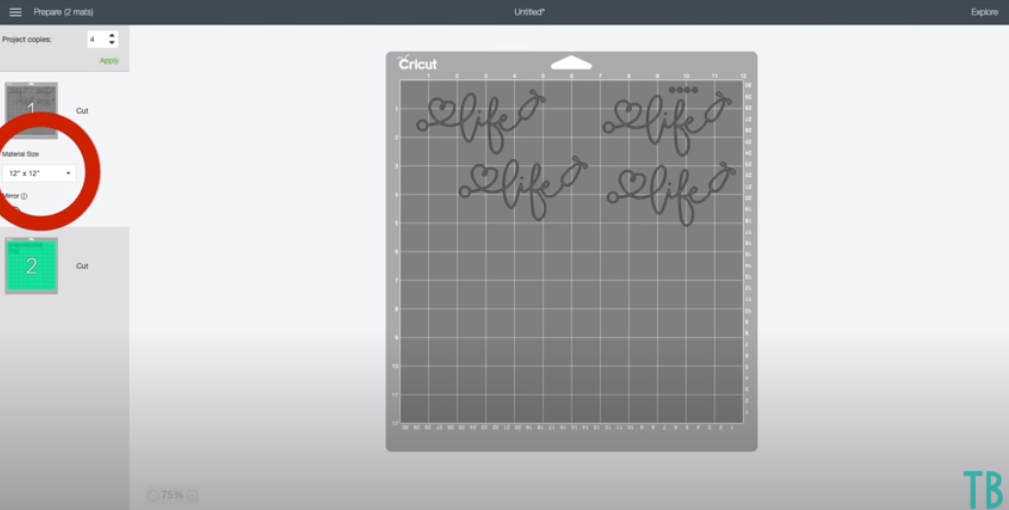 Right below your mat over on the right hand side and just above the "Mirror" toggle, you'll see where you can change your material size.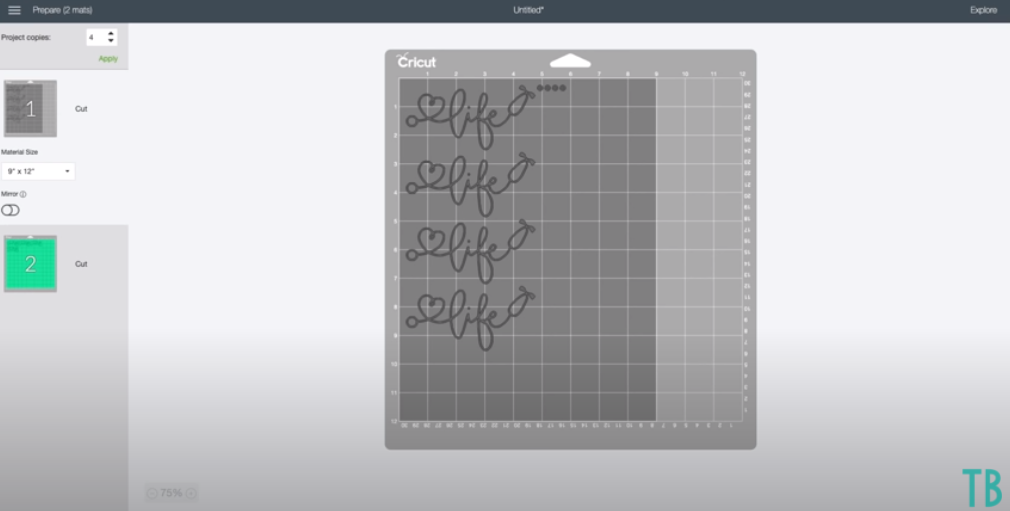 Design Space will automatically move your designs to match the chosen size of your materials!
ADDING A SHAPE IN CRICUT DESIGN SPACE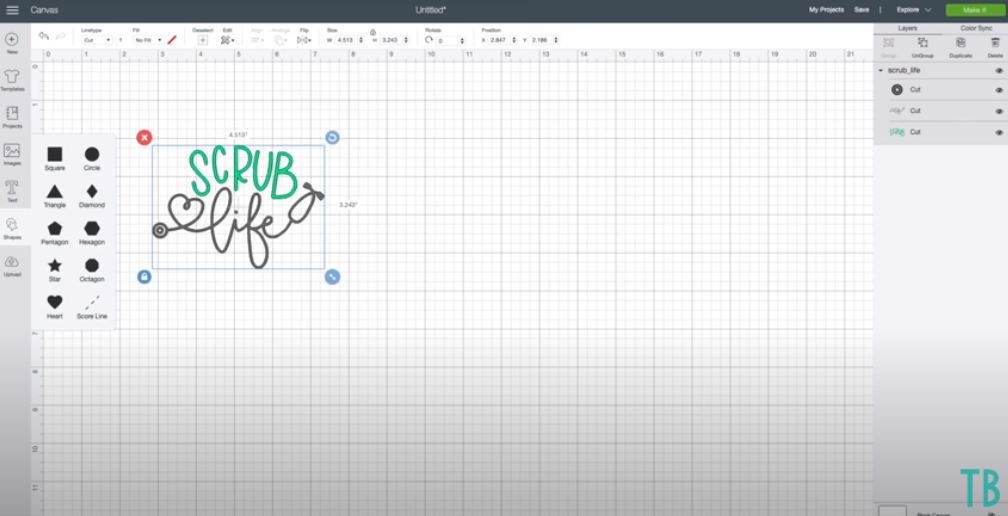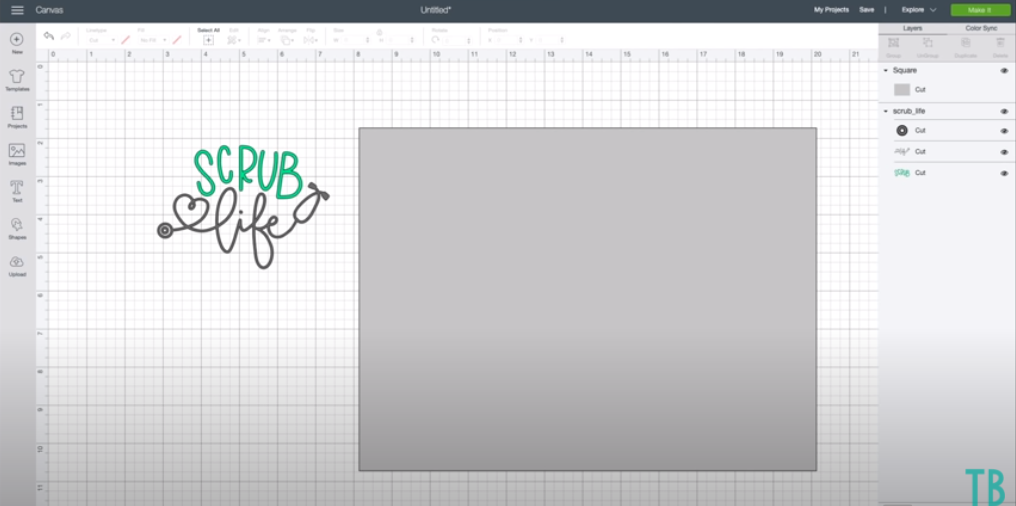 Go over to the shapes menu and add a square. Then unlock so you can create a rectangle the same size as a sign you're making. This allows you to visualize your design. You can see its size and placement – right on the background and arrange it just as you'd like.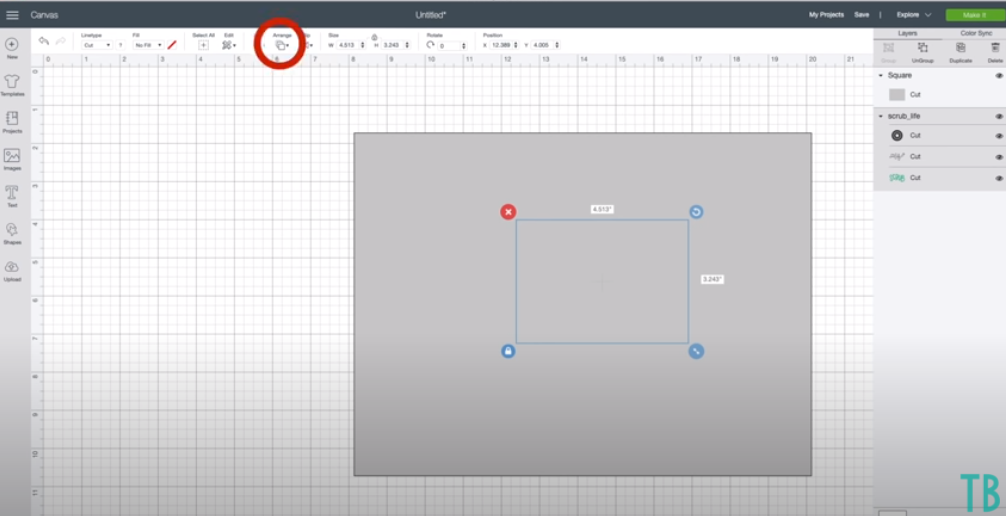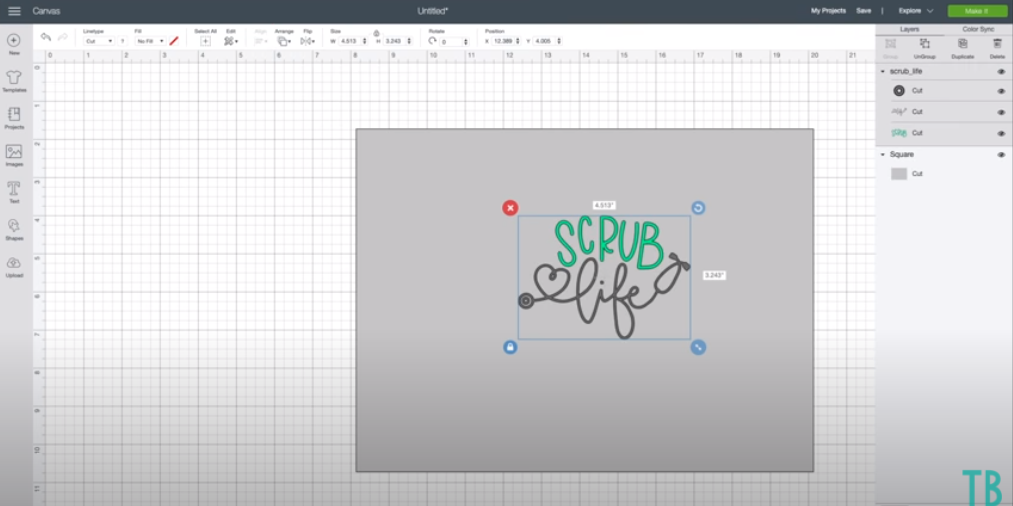 Once you move your design onto the rectangle (your background), you can go to "arrange" at the top of the screen and choose "send to front".
DUPLICATE AND HIDE BEFORE WELDING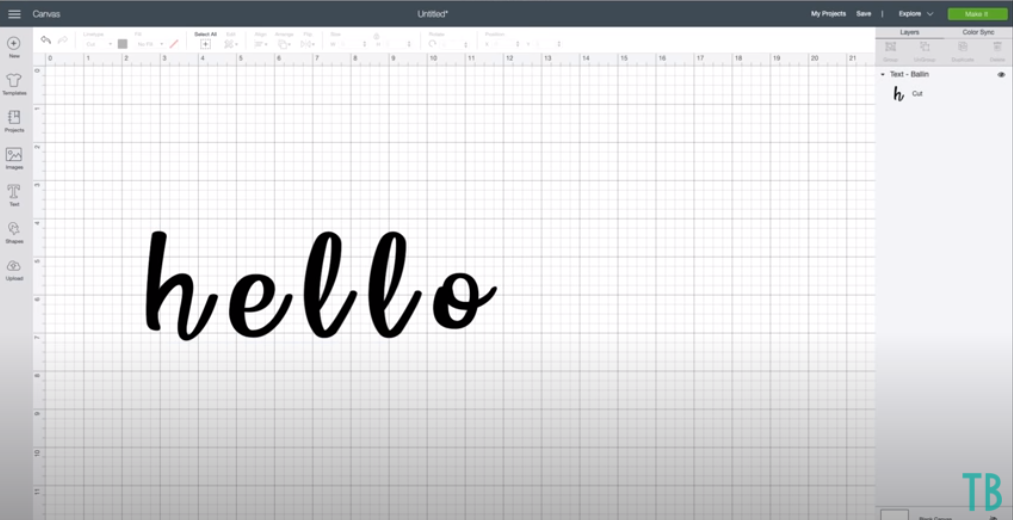 As you know, when working with fonts like this, you will need to kern the letters and then weld them. Before we weld, sometimes we like to duplicate them in case we want to work with this again.
This can be especially important if you're planning to use this design again, perhaps personalizing it to several different names. For example, hello Rachel, hello Courtney, hello Tanner.
If you have a long quote that's taking you a lot of time to create, it's important to duplicate then too. This gives you an insurance policy in case anything goes wrong.
Once we kern and attach the letters together, but before welding, we duplicate. Weld one of the two designs and hide the unwelded one before choosing "Make it".
SAVING YOUR DESIGNS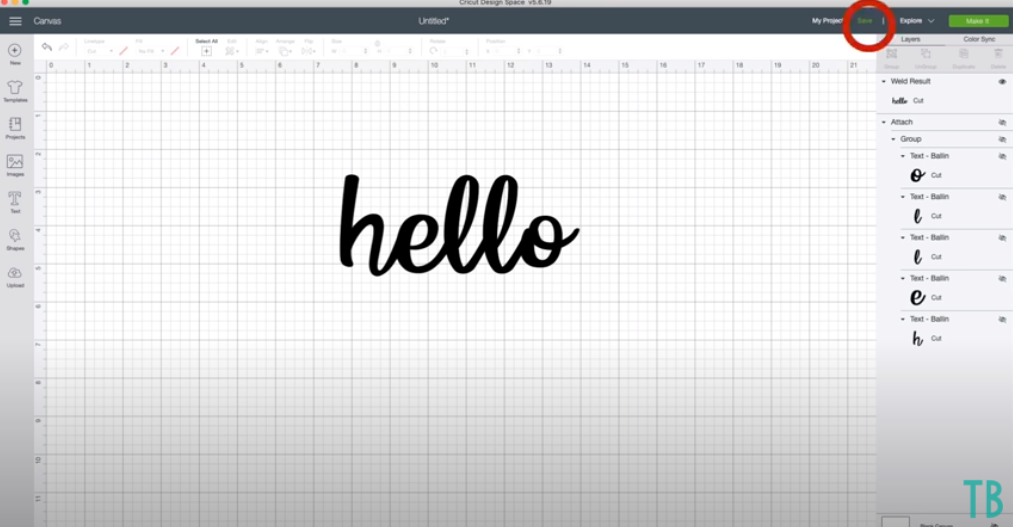 When you're ready to save your design (and it's a good idea to in case you want to use it again), go to the upper right corner of your screen.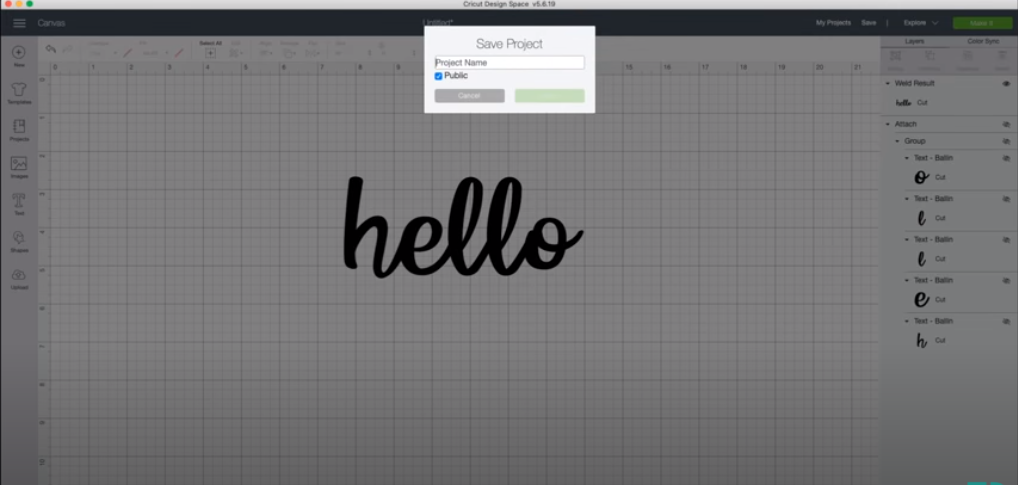 Once you click "Save", you will need to name your project.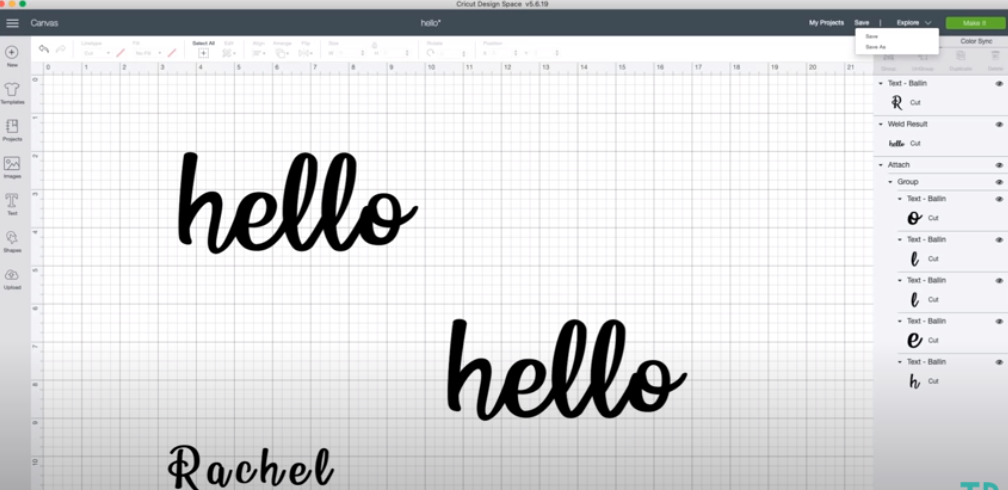 When you select Save, you will see two options: Save or Save as. If you were to make some changes and then click Save as, it knows you already saved it as "Hello".
This time it will save it as Hello-1. This allows you to save more than one version of your design. If you're making an intricate project, we would recommend saving it every so often so that you have each stage along the way.
FAVORITE YOUR MOST-USED MATERIALS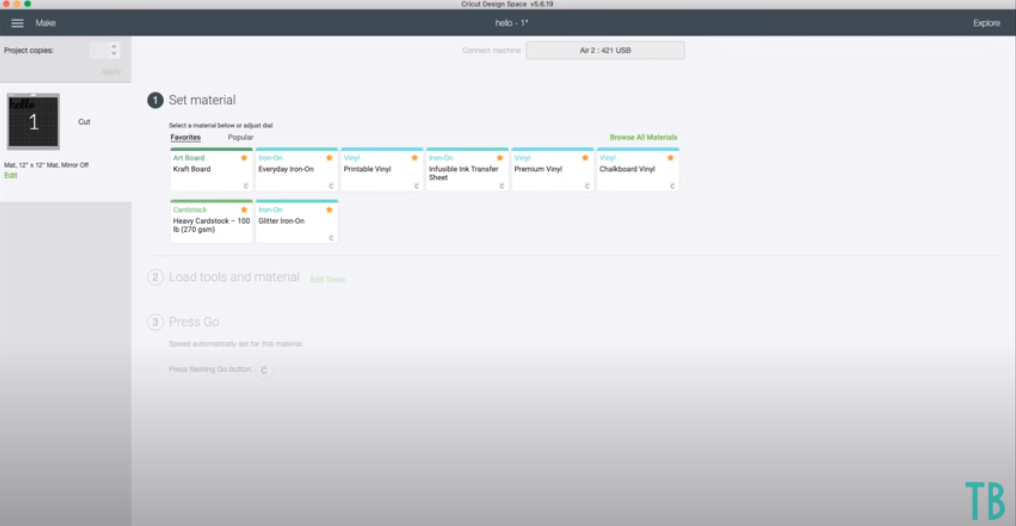 If you haven't favorited any materials yet, you're going to see "popular" materials shown here. By selecting materials you use most and adding to favorites, it makes it faster to choose them when making a project.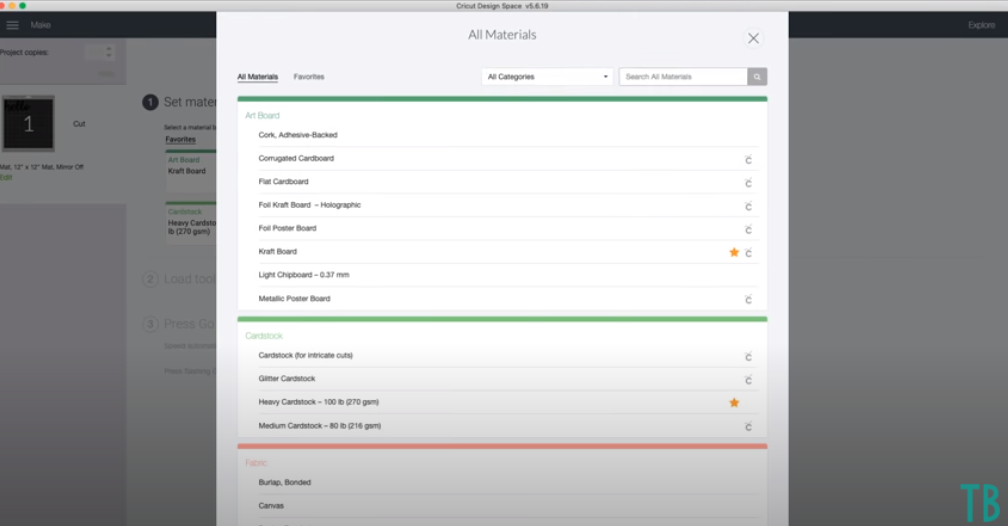 Browse all materials or search for what you want and click the star to favorite them.
CHANGING PRESSURE SETTING
You can get more life out of your blades by changing the cutting pressure. If you're using a brand new blade to cut vinyl or HTV, it could easily cut right through the backing. You want to set it to use less pressure.
After a few days or weeks, depending on how much you use your machine, you'll find it doesn't cut as well. This is when you might need to change the setting to "default" to use more pressure.
As the blade begins to dull even more, you'll want to change the setting to "more pressure".
USING FAST MODE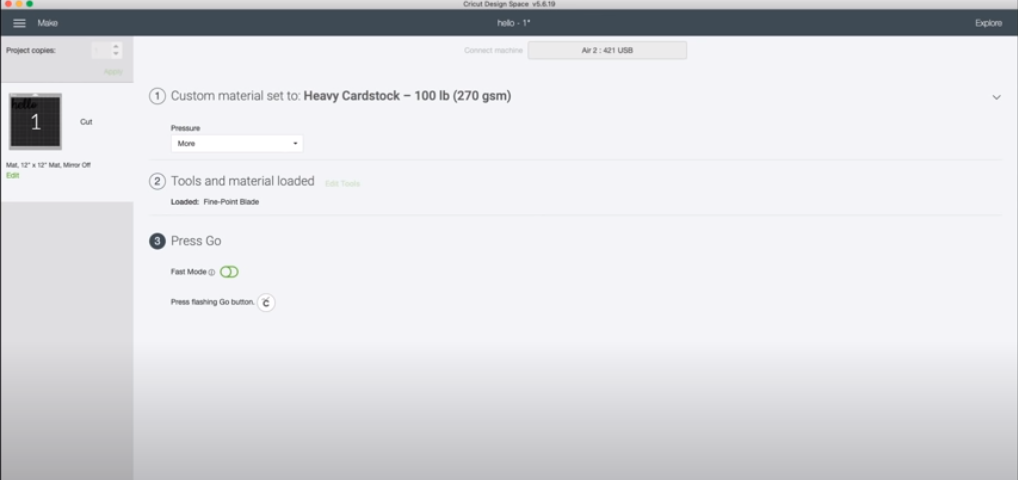 As soon as you load your mat, you'll see that design space has moved from Step 2 to Step 3. Once Step 3 pops up, you will see that there is a toggle switch for "fast mode". Fast mode can come in handy for some projects.
When it comes to our team, some of us love to use Fast Mode and others aren't as fond of it. You might want to experiment to see whether it's useful for you or not.
We do not recommend using fast mode for any delicate materials or intricate designs.
HOW TO ERASE PROJECTS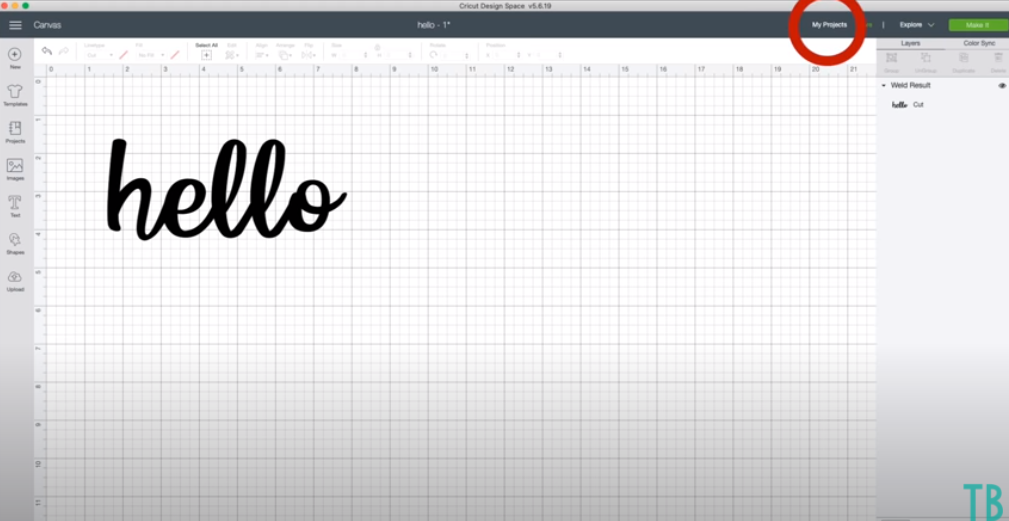 There will be times, especially if you're saving frequently, that you will want to erase some of your projects. In the upper right corner, you'll see a button that says "My Projects".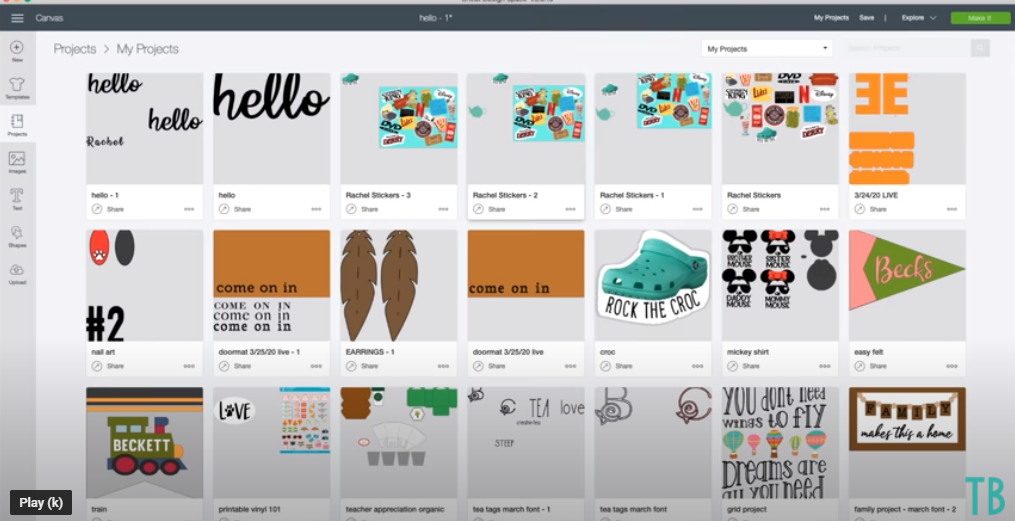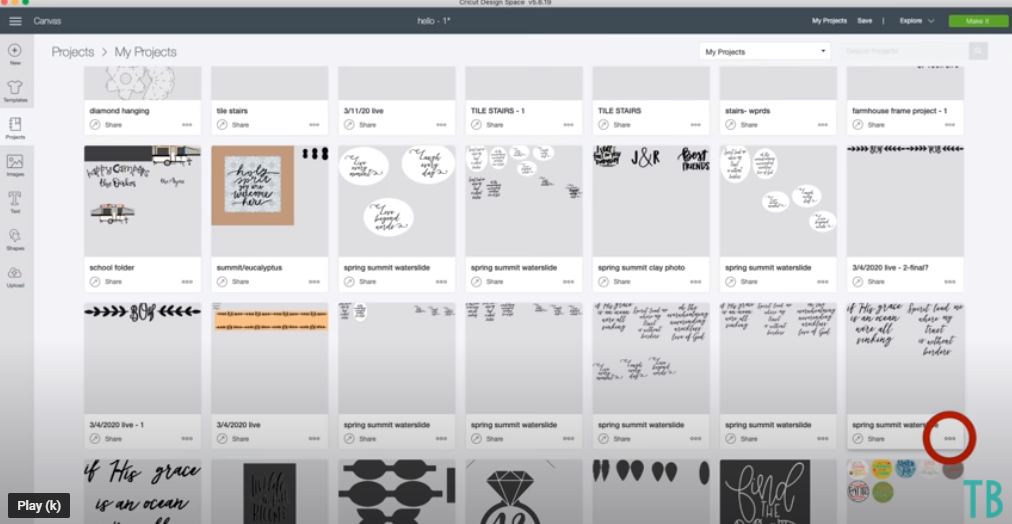 Simply find the design that you want to delete and click on the 3 dots. It will show a dropdown menu: Edit, Delete, Save for Offline Use. This is where you can delete your file.
It will ask you to verify that you want to delete it. Click yes. Note: this action cannot be undone.
Well, that's it! Aren't these Design Space hacks amazing? Be sure to pin this post so you can refer back to it again and again.
Be sure to check out this Beginners' Guide to Cricut Design Space too!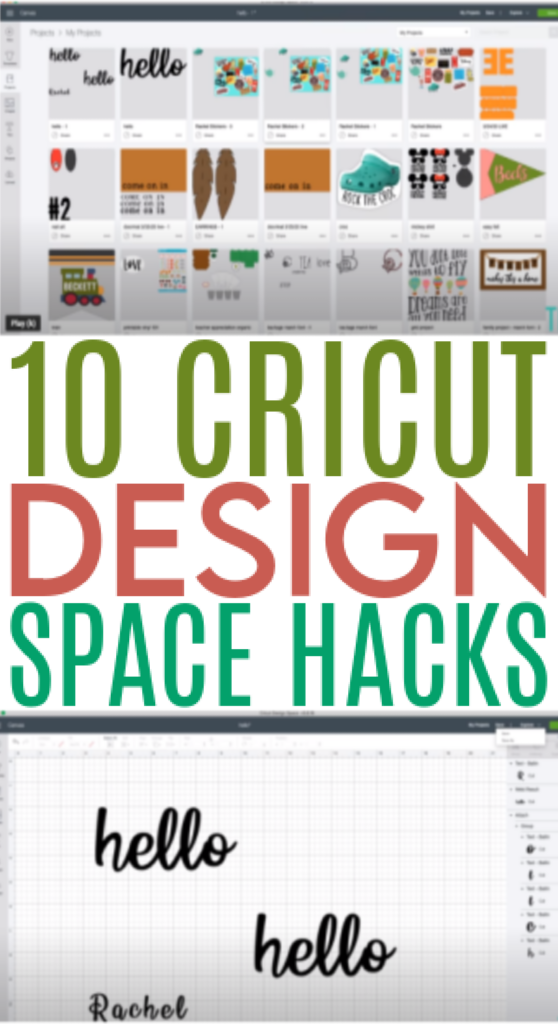 Meet the Makers Gonna Learn team! Tanner, Rachel, and Courtney are all here because we love diecutting and especially love sharing fun projects and tutorials with fellow makers. We are all great friends and are always having a blast when we are together- you will see this on camera especially during live streams! We are here to inspire and support you in your crafting journey!