Level Up Your Cricut Skills – 5 Hidden Settings!
If you have a Cricut die cutting machine, it's always a good idea to be looking for ways to level up your Cricut Skills. In this video and blog post, we're going to show you 5 HIDDEN Design Space settings that you may have never seen or used before! We love to share our favorite Cricut hacks with you so your crafting can be quicker, easier, and more fun!
There is a LOT to learn when it comes to using Cricut Design Space. Even if you have some experience creating craft projects with your die cutting machine, you might not know everything it's capable of doing! Learning as many Cricut tips and techniques as you can is a great way to get the most out of your Cricut machine.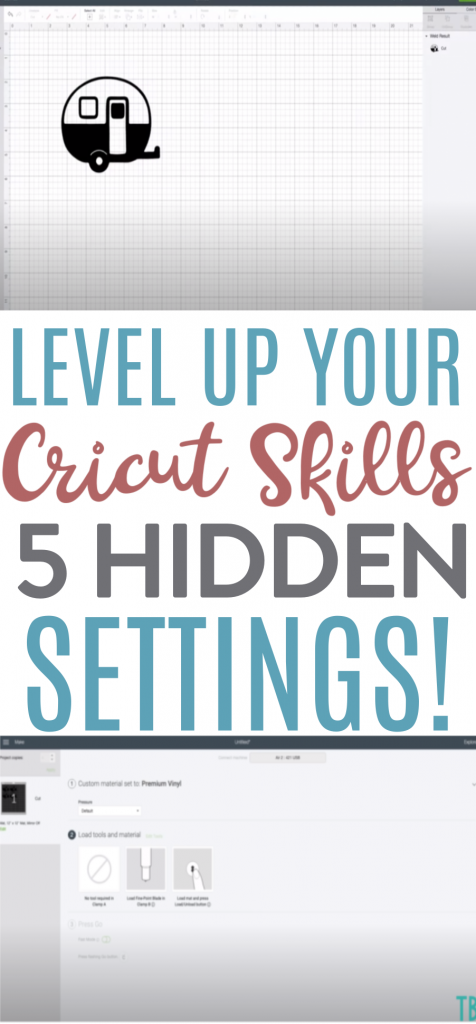 Level Up Your Cricut Skills – 5 Hidden Settings!
These 5 hidden settings are some of the lesser-known Cricut Design Space functions that you just might not be aware of. It's so important to continually be looking for ways to learn and grow when it comes to your craft. Take a look at these fantastic Cricut Design Space hacks. You might learn something new!
1 – Reveal/Hide Grid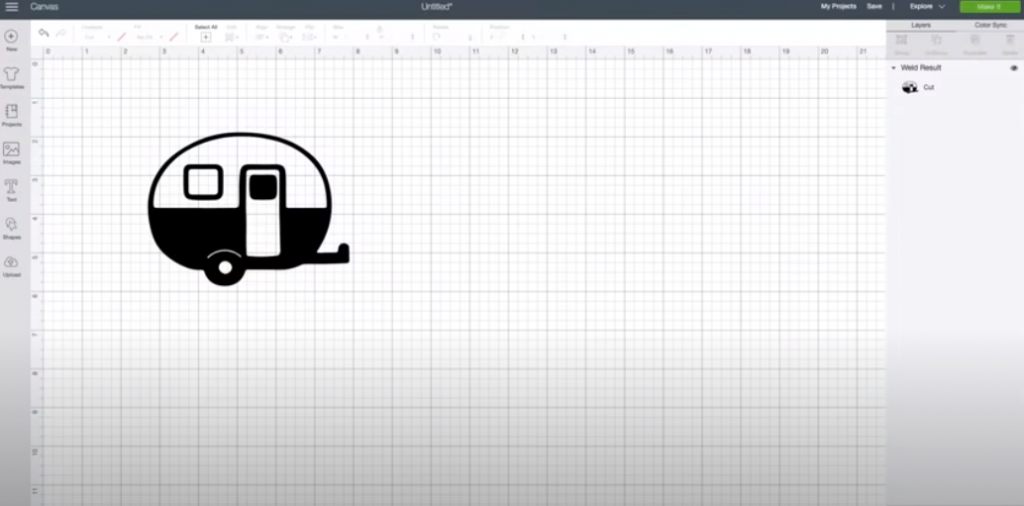 The first thing we're going to talk about is how to reveal or hide the grid on your Design Space canvas. Look for the word "canvas" in the upper left corner.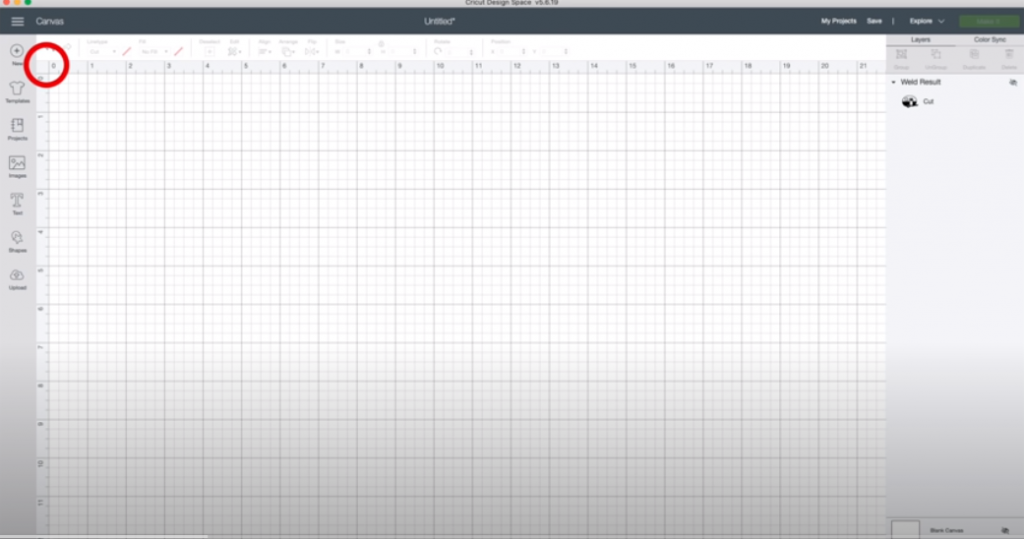 Just down from that, you'll see the "undo" and "redo" arrows. Right below those arrows, you'll see a tiny little square.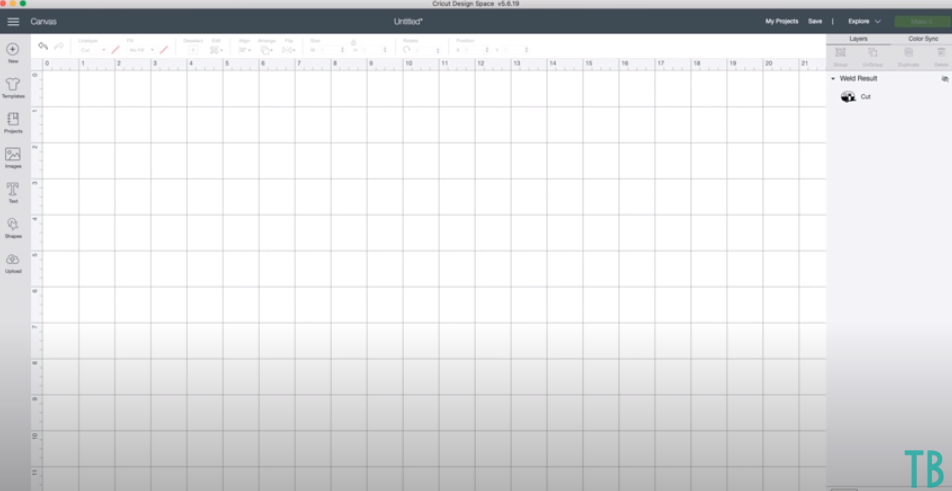 Click once in that square and it will remove the smaller squares.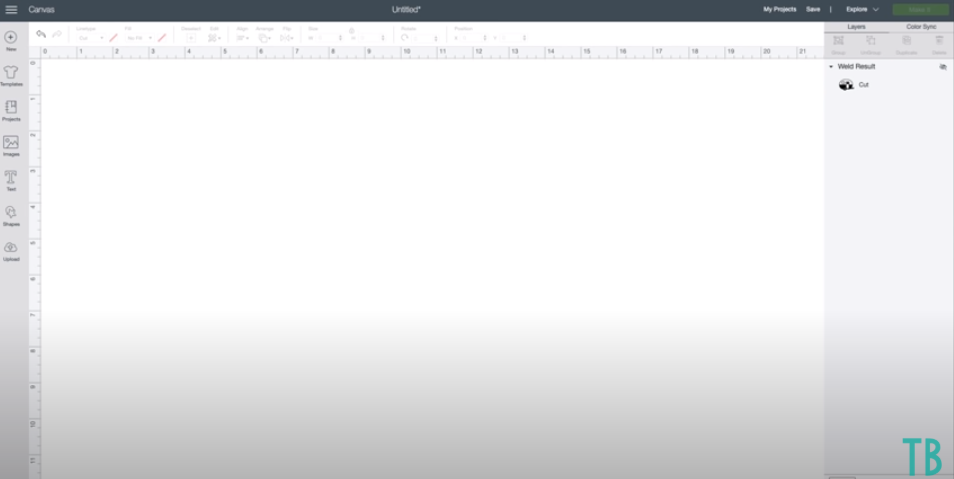 Click a second time to remove all the lines. This can be helpful in picturing your final design without the distraction of the lines.
To add the lines back in, click once to get the bigger squares. Click again to add the smaller ones back in.
Most people we know work with all of the squares present as they can be helpful for lining up your design elements, but try it out for yourself and see which is best for you.
2 – Duplicating Your Design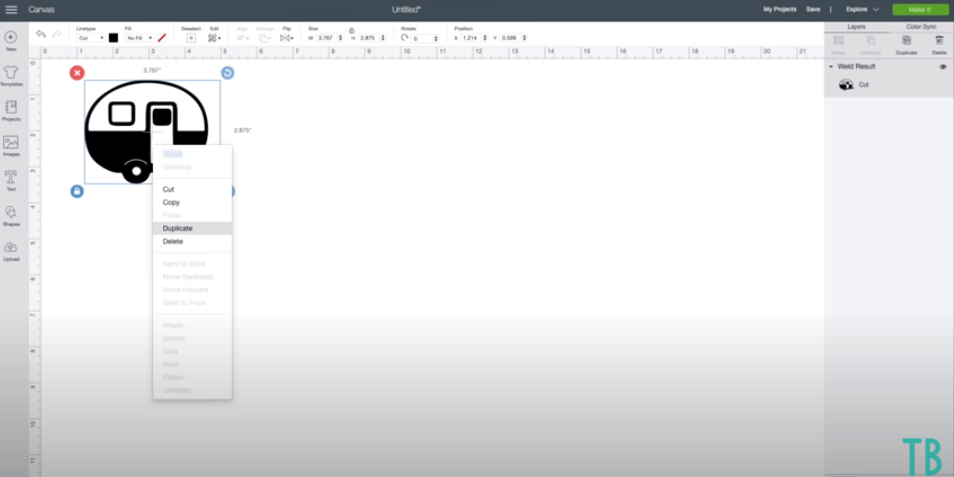 There are several different ways to duplicate your design. You can right click on it. You'll get a dropdown menu and can choose Duplicate from there.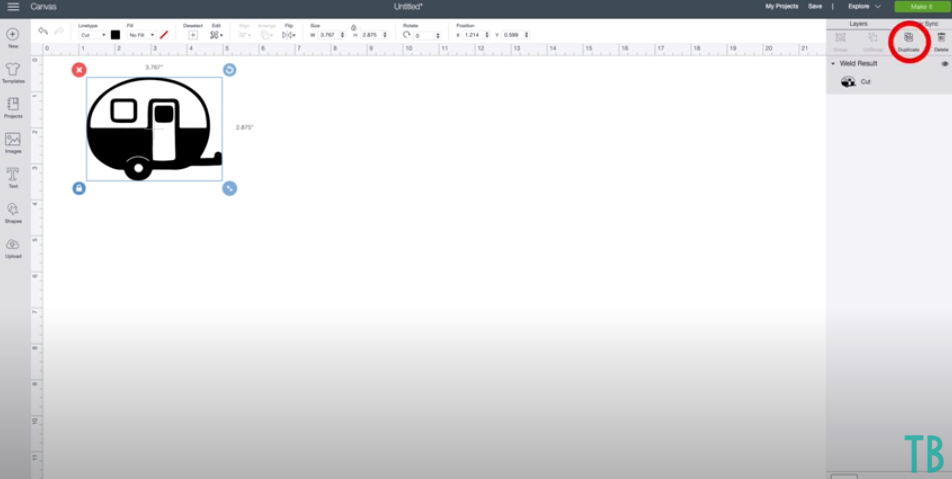 You can also go to your layers panel and choose Duplicate there (upper right corner).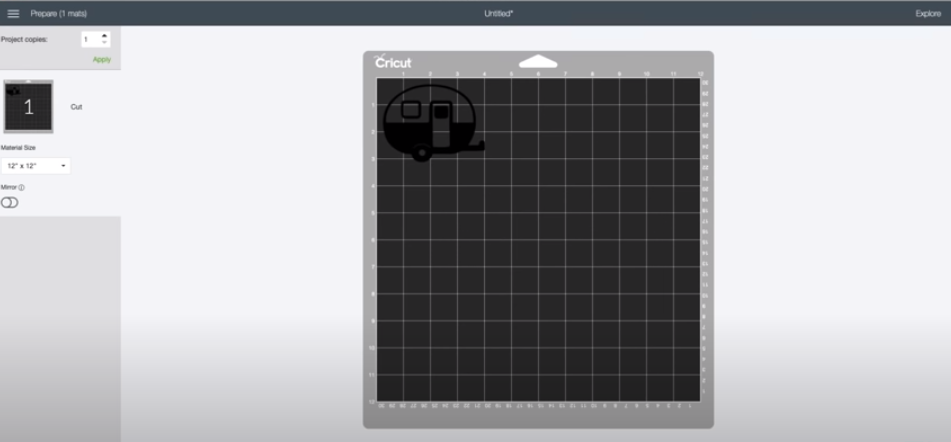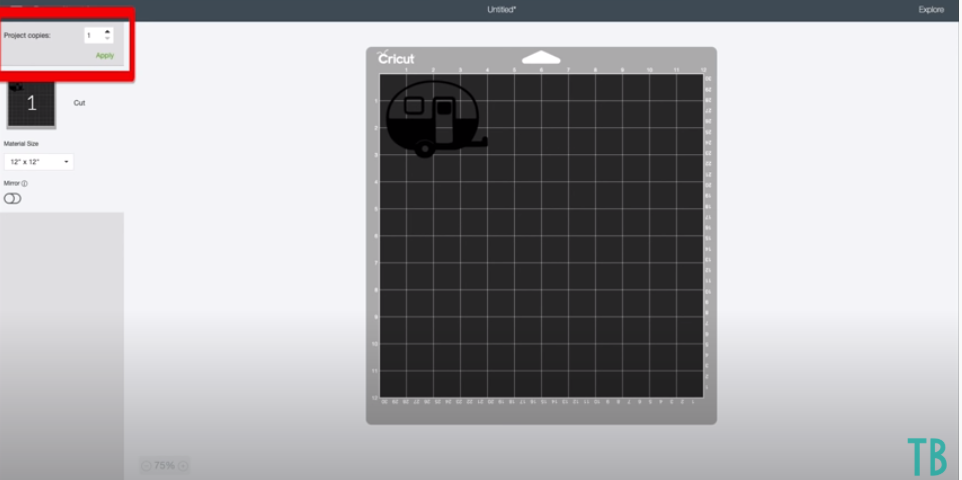 You can also select "Make It" and then in the upper left corner, you'll see "Project Copies". You can choose a number of copies there.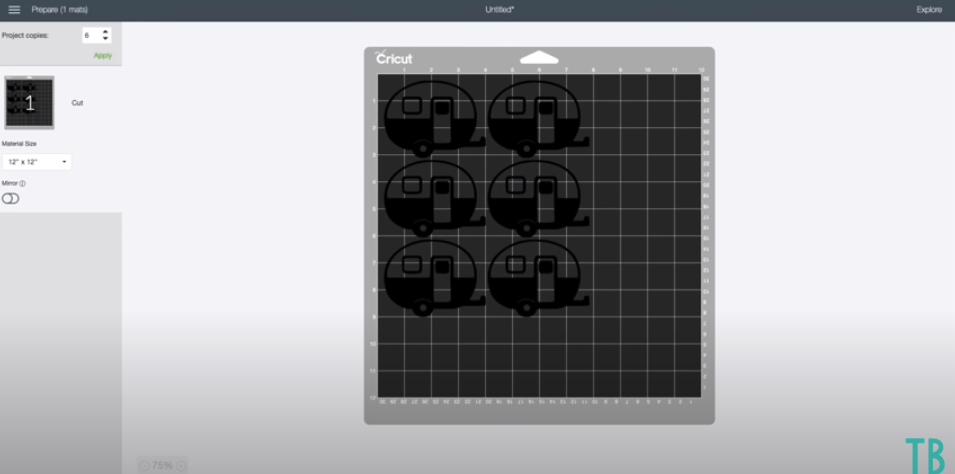 Click "Apply" and it will duplicate them for you. This is a great way to avoid wasting any materials too!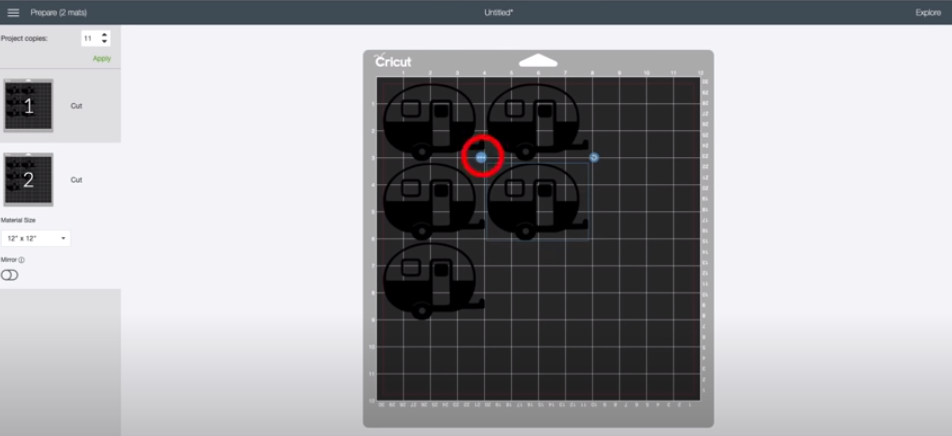 When we tried to increase the number of designs to fill our mat entirely, Cricut automatically put the extras on a second mat.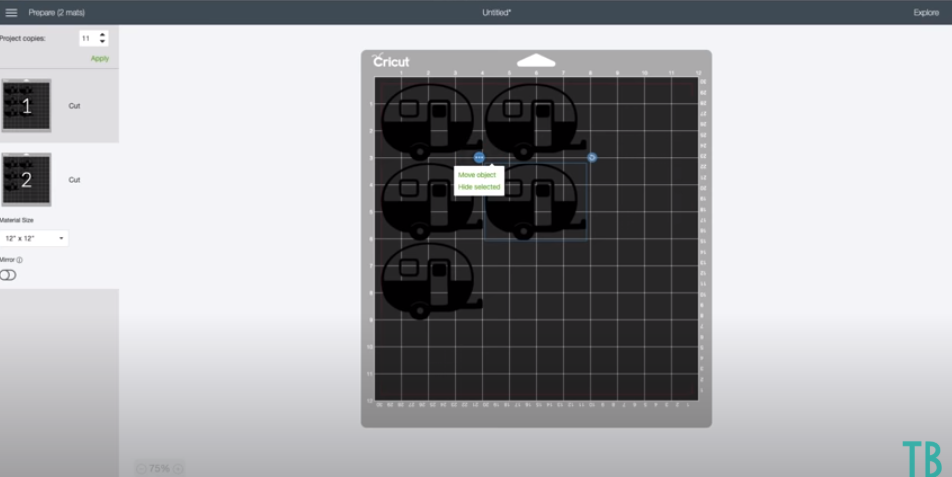 So on the second mat, we're clicking the button with the three dots on it to get a dropdown menu.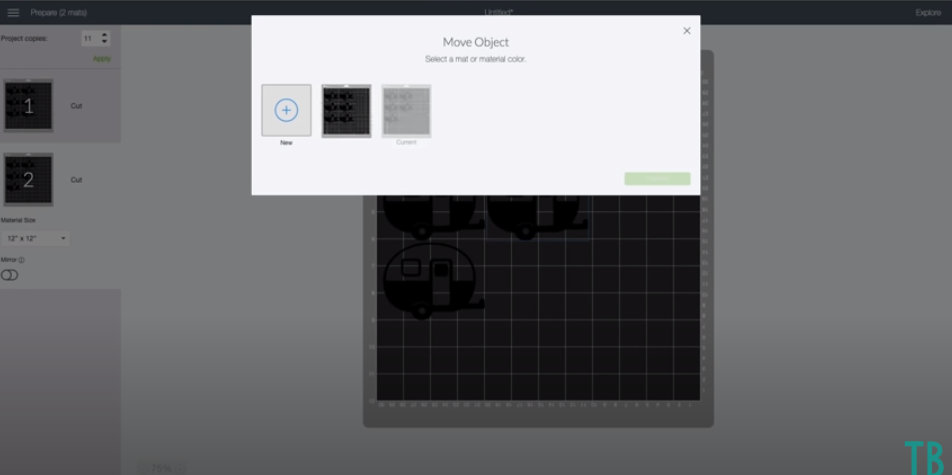 Choose "Move Object". It will show you the other mats available and now you can move them to your chosen mat.
3 – Favorite the Materials You Use the Most.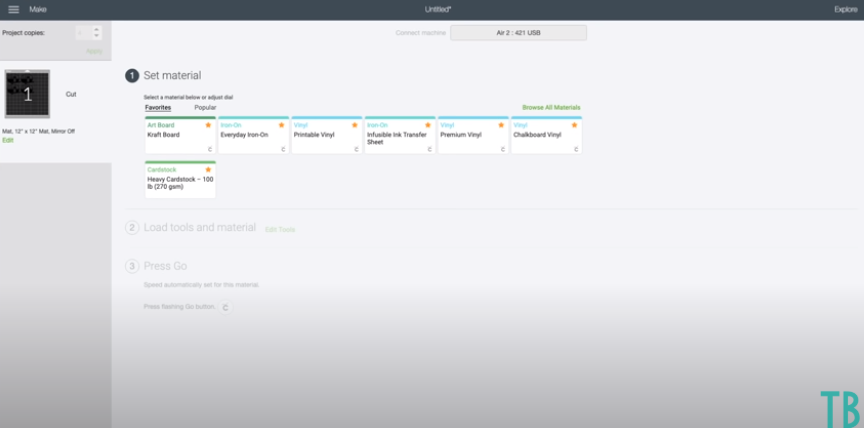 When you're getting ready to cut your design, you need to set your material. Did you know that you can choose and favorite your most-used materials for easy access?
If you haven't favorited them, you will see the "popular" materials instead of what you see in our image above. Because we have added some to our favorites, those pop up for us making it quicker to select them!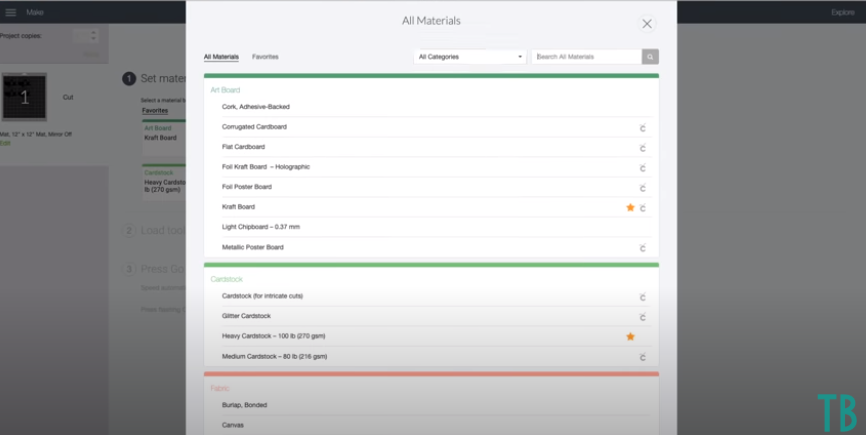 To favorite some materials, begin by browsing All Materials.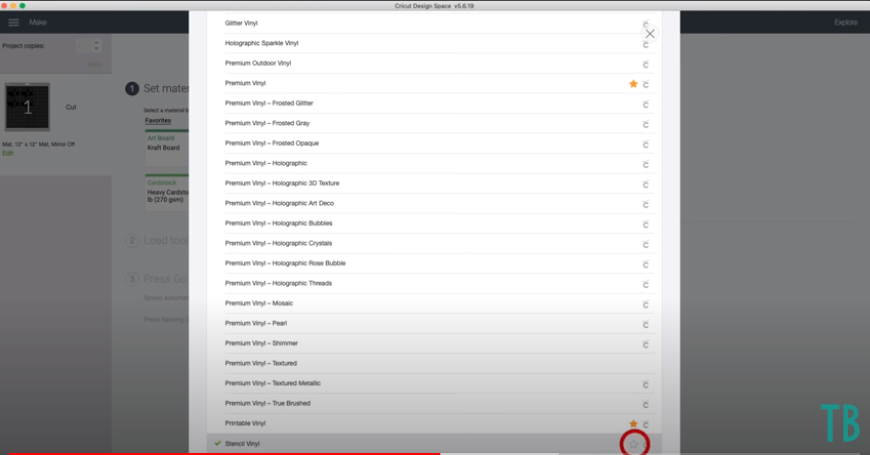 Simply click on the star to favorite your chosen material!
4 – Selecting More or Less Pressure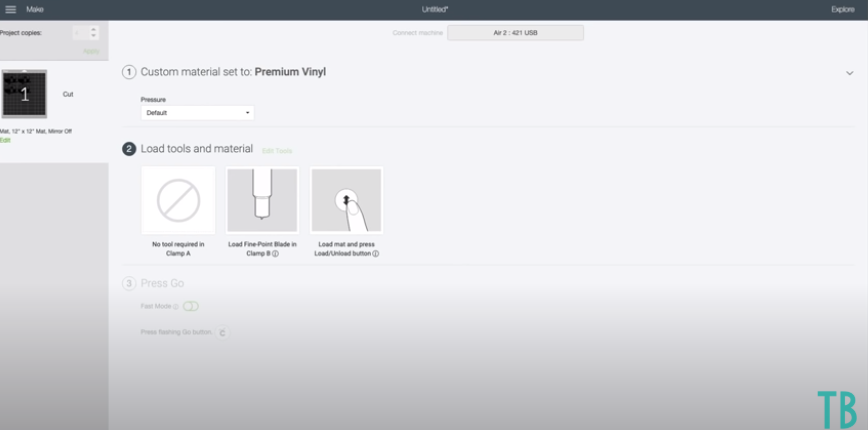 This little hack can really help you save some money with your crafting. Generally, with a brand new blade, you can decrease the pressure a bit. If you don't, you might just cut right through your cutting mat!
With an older blade, you might be able to get a little more life out of it by selecting more pressure. Just use the dropdown menu where it says "Pressure".
5 – Turning on Fast Mode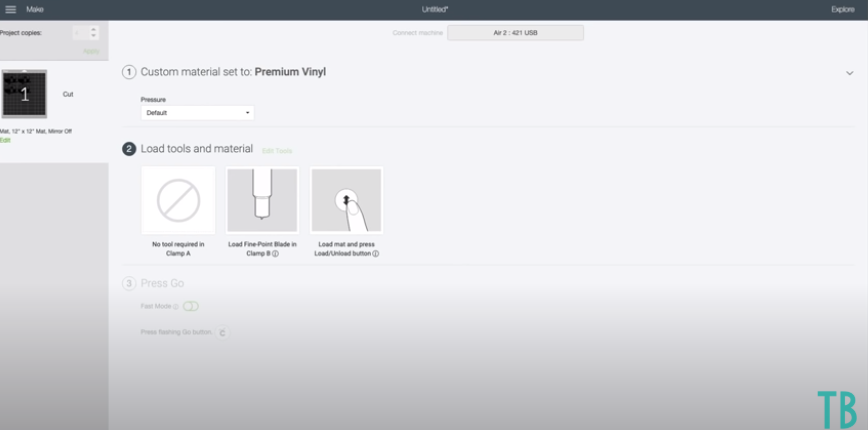 Now on this same screen, let's take a look at Step 2: Load Tools and Materials.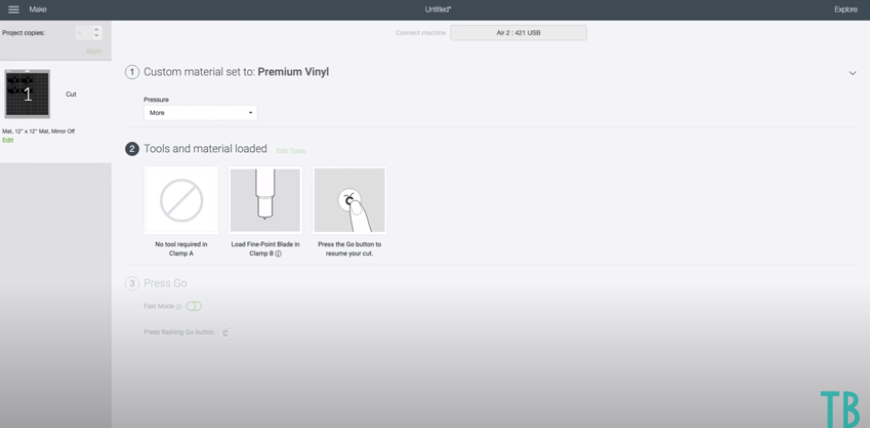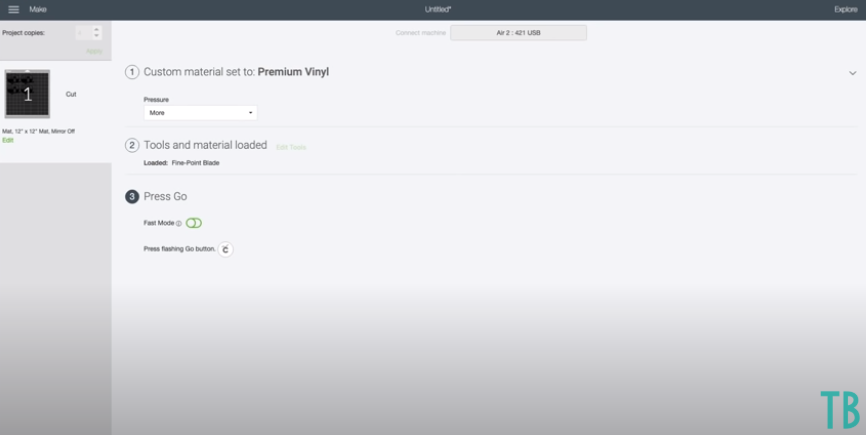 Load your mat and Step Two will "disappear" and you'll be prompted for Step Three. Most people at this point aren't really paying attention to Design Space anymore but you really should take another look.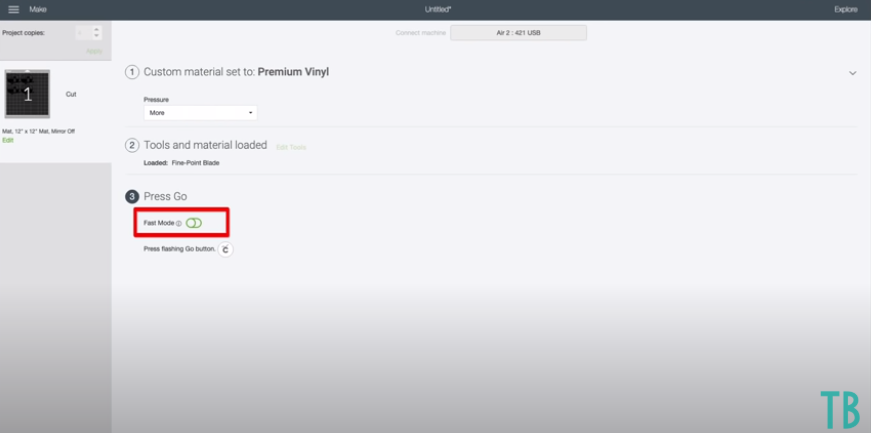 You can toggle this switch to turn on fast mode. This can speed up your project. Make note: some people really love fast mode, but it can be a little bit risky.
Fast mode is not the best for really thin materials like vellum or really intricate projects. If you're cutting out a large but not very detailed shape, it can work quite well though.
This is a good setting to test out and decide for yourself if it works well for you or not. It is faster but it makes your machine work a little harder and it is a little louder.
Aren't these fantastic tips and tricks? These Cricut Hidden Settings are some that we find people are less likely to know about but we think it's super important to learn about all the capabilities of these amazing die cutting machines!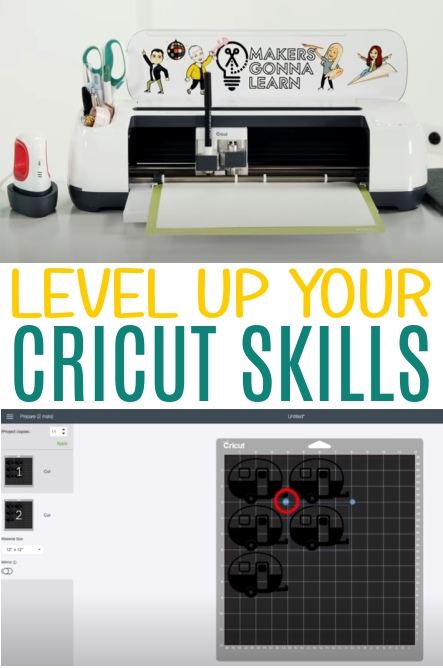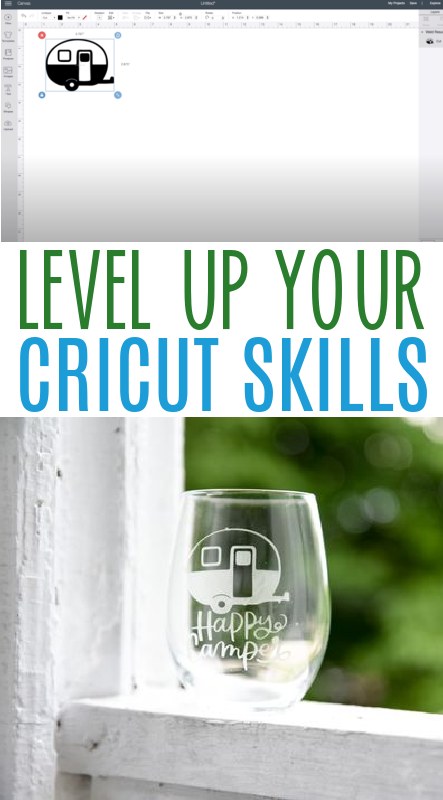 Meet the Makers Gonna Learn team! Tanner, Rachel, and Courtney are all here because we love diecutting and especially love sharing fun projects and tutorials with fellow makers. We are all great friends and are always having a blast when we are together- you will see this on camera especially during live streams! We are here to inspire and support you in your crafting journey!