New Cricut Design Space Features
Once again there has been a new Cricut Design Space update and we are pretty excited about what it has to offer. We can't wait to share these new Cricut Design Space features with you today! Along with the hidden Design Space settings we have shown you before, these are going to really help you step up your Cricut game!
Just when you think you have Design Space down pat, they bring along a new update. Sometimes it can be a bit intimidating, but once you see these new features, we think you'll be really happy. These are going to help you level up your Cricut knowledge and skills and make your crafting life so much easier
You're going to want to check out these amazing Design Space Hacks too!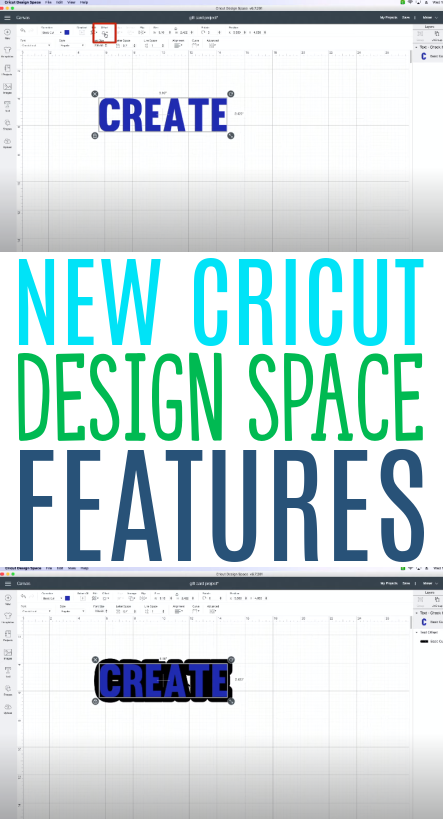 New Cricut Design Space Features
Today, we're featuring 3 of the newest Design Space features that we are the most excited to use.
1 – Offset
We have been waiting for offset for so long. We've found some hacks and other ways of making an offset appearance on our projects but this makes it so much easier.
First, make sure that you have updated to the most recent version of Cricut Design Space. If you still can't see the Offset function on the top menu, go to your settings and make sure to select New instead of Classic canvas style.
Here's how it works: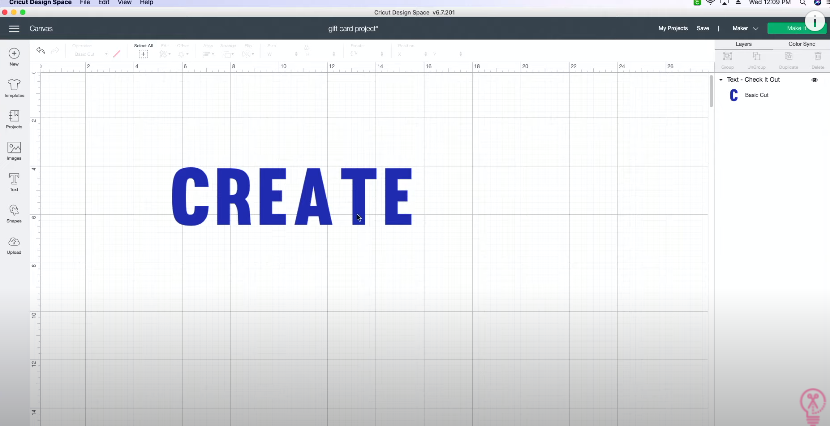 Let's add a word to our canvas. Instead of cutting out each letter, we want a shape all around the whole word that we can flatten with the word to create a sticker.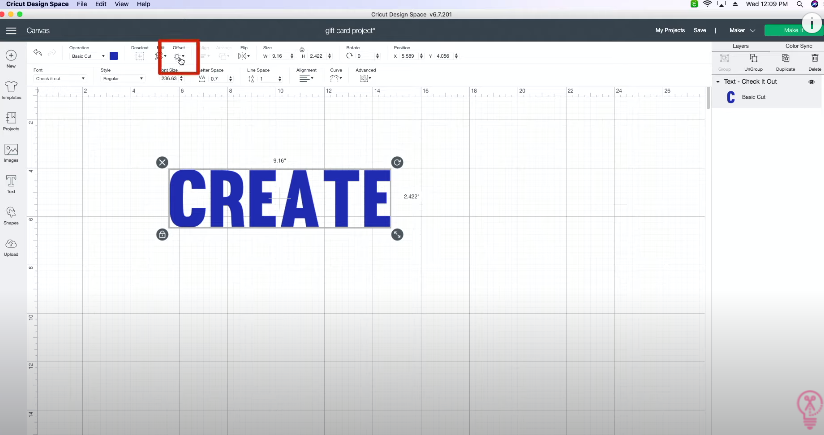 Select the word and go up to the top menu and select Offset.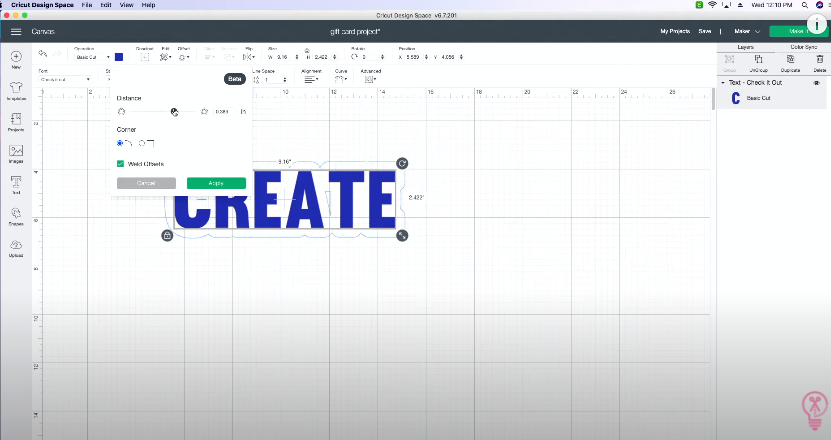 Now, you can increase the size of the offset as desired. You can also choose whether you want square or rounded corners. Click Apply.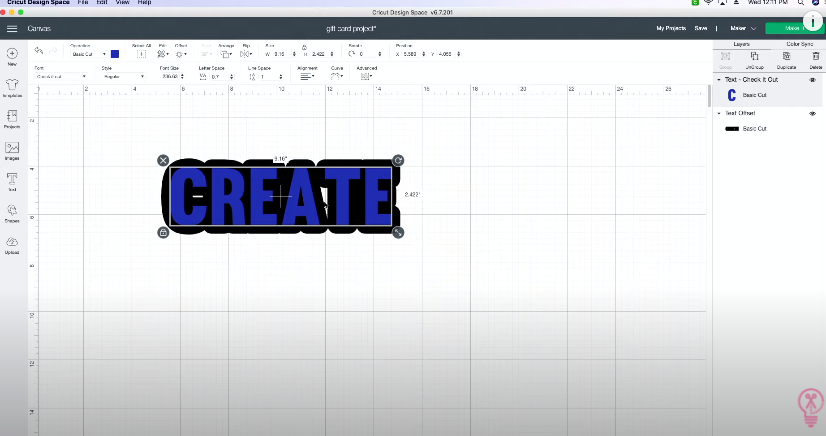 As you can see, once you've applied the offset, there are these "holes" in your design.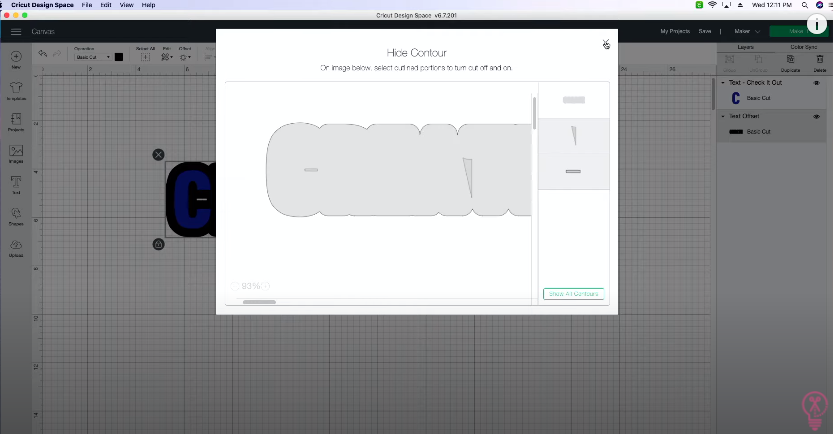 You can leave those if you like that look but if you'd prefer to get rid of them, you can use Contour and delete them.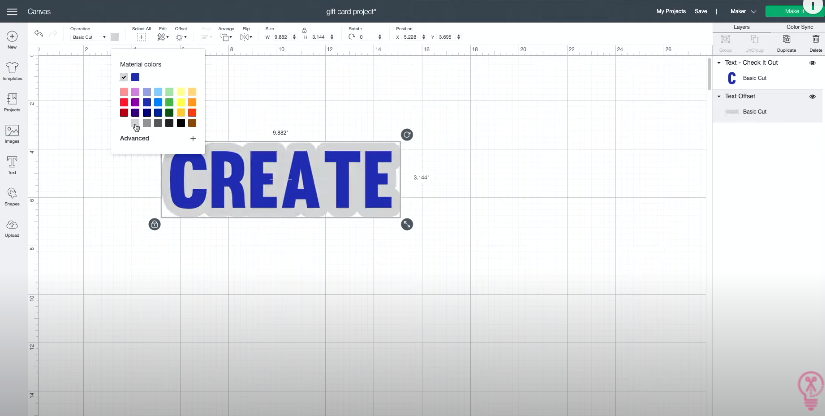 Change the background color as desired.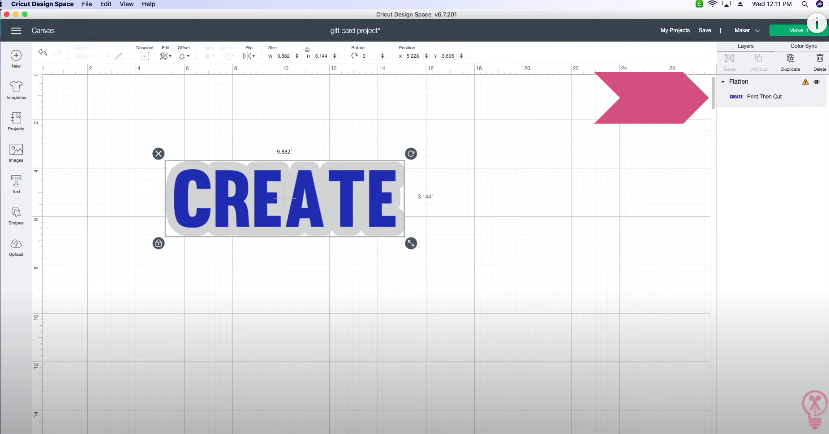 Select both layers and choose Flatten. It should now say Flatten over in your Layers Panel.
2 – No fast mode on some materials.
If you click Make It and select certain materials, you'll notice that the option for Fast Mode has been removed. Instead, it says "Speed automatically set for this material".
It is, however, still available for some materials.
3 – Projects have been given an overhaul.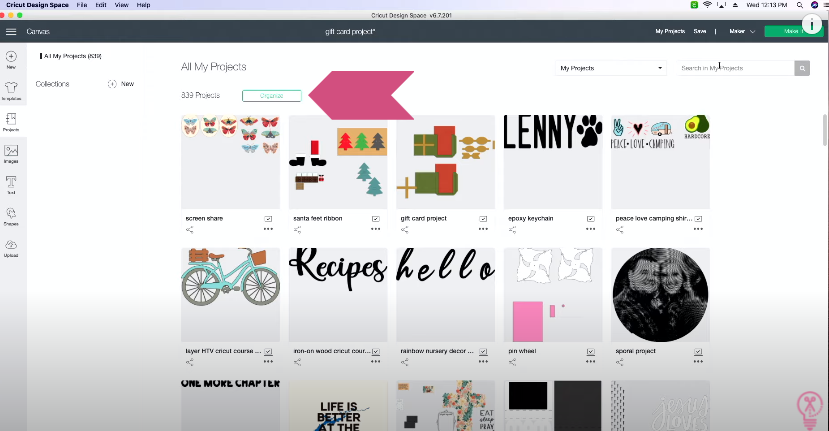 You could always save your projects in Design Space and then search for them, but now you can organize them. Simply click on the Organize button and click on the projects you want to group together to select them.
Press Next and choose New Collection. Name your collection and press Create.
Now you can easily find your collections! If you create hundreds of new projects like we do, this is going to make it so much easier to keep them organized and find them again when we want them.
BONUS 4th New Design Space Feature: New Kerning Function
Since the time that we recorded the video for this, Cricut Design Space has added yet another amazing new feature. We have taught you many times about how to kern your fonts. This means decreasing the spacing between the letters, and in the case of cursive fonts, joining them together.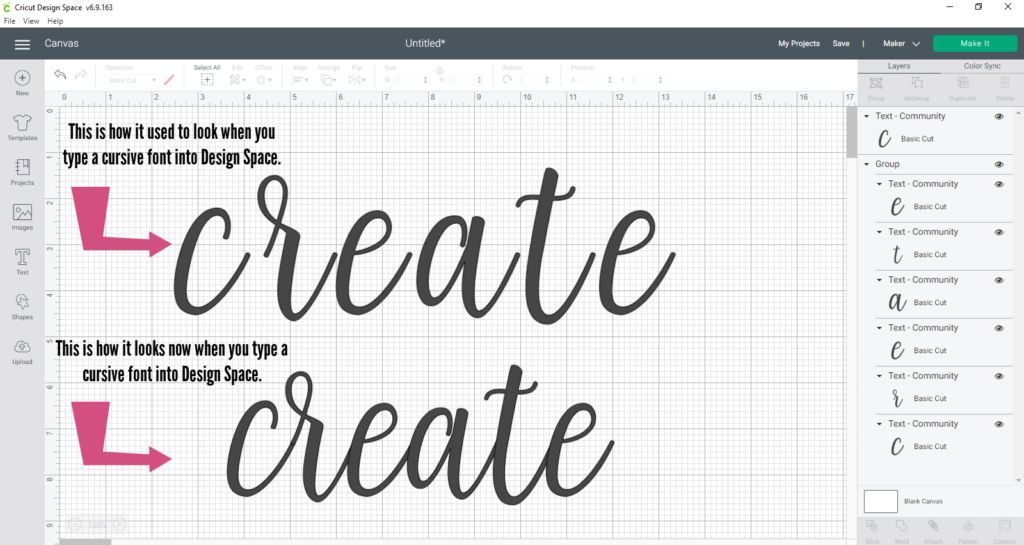 This was something that you had to manually do, but now, when you use a script font in Design Space, it is automatically kerned. Isn't that great? It's important to note that sometimes they don't kern perfectly, so you may need to do some finetuning.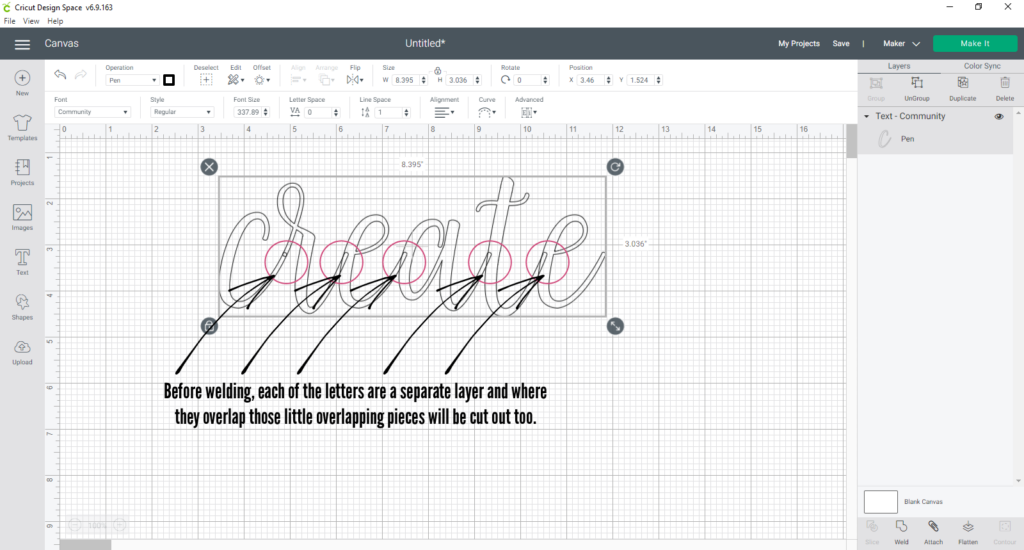 It's also important to know that even though your font may be automatically kerned for you, you will still need to weld it.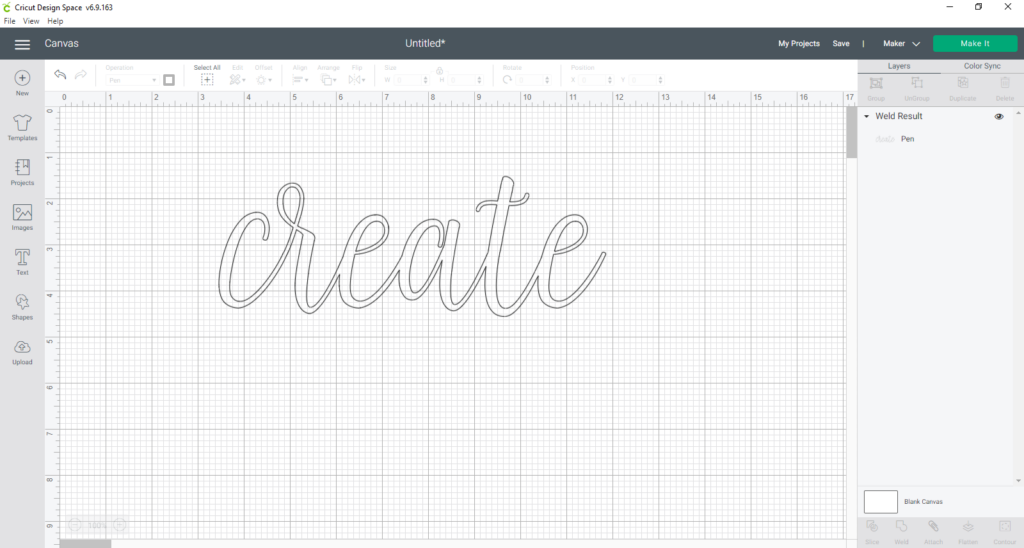 After welding, the letters join together seamlessly and cut out as one layer.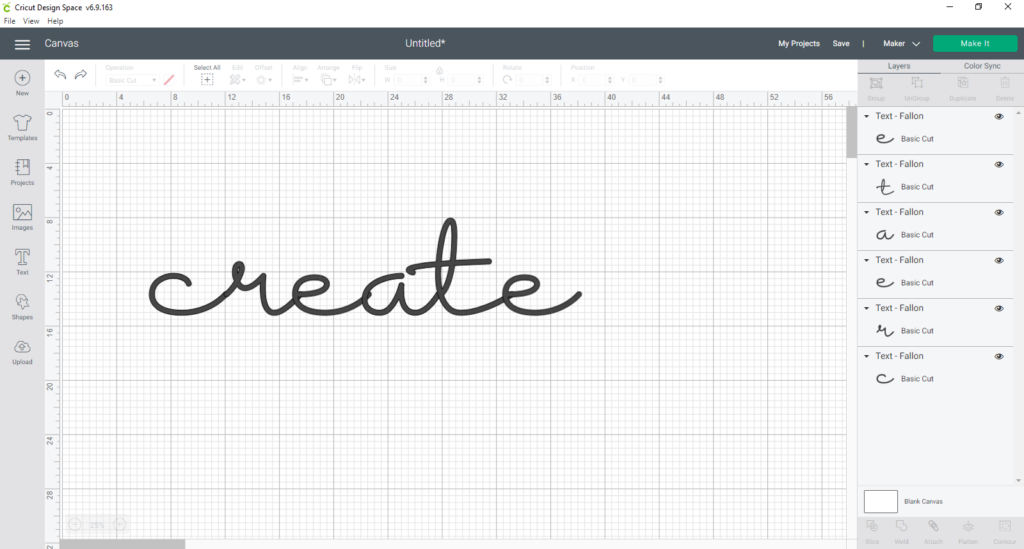 When we typed this word into Design Space, and it automatically kerned it, it was too close together. Take a look at the "e" going into the "a" for example. This one will need some manual tweaking. We've got some step-by-step instructions on how to kern fonts here.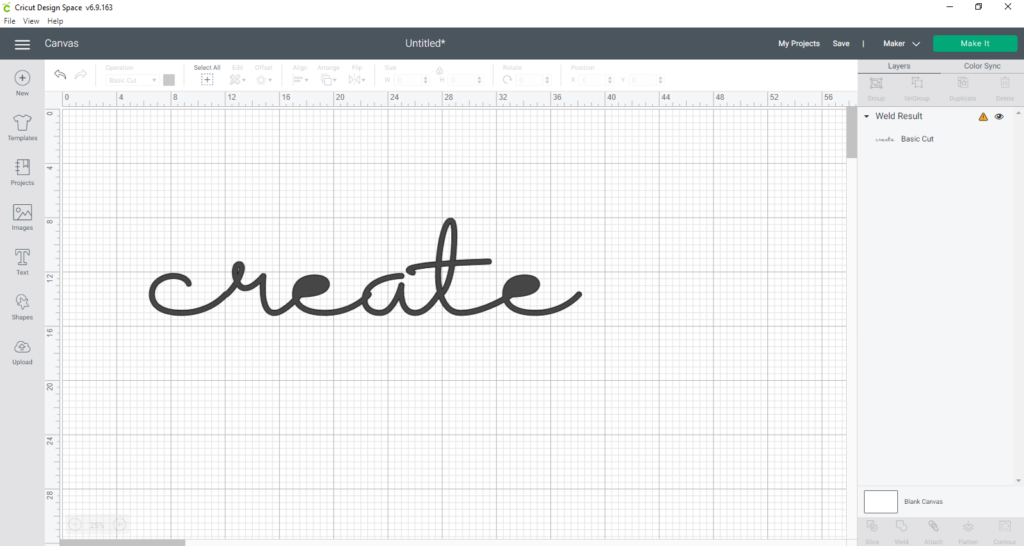 Note that because it was so close together, that if we had gone ahead and just welded as is, this is the result. This sometimes happens with some fonts. Simply press Undo, manually move the letters a bit further apart, and then weld again.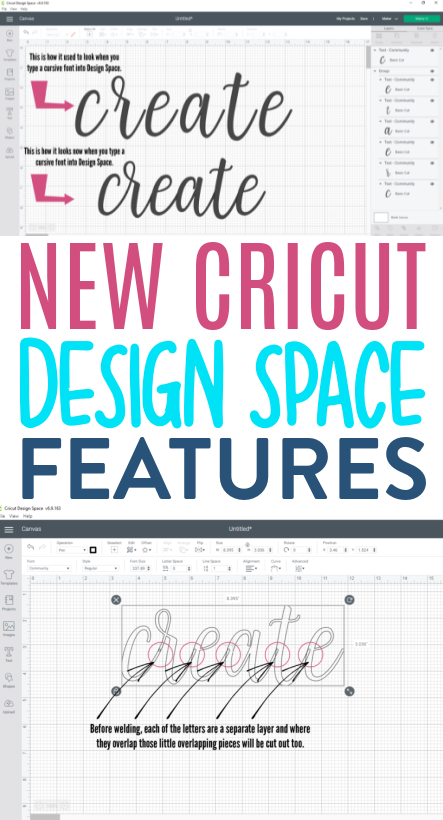 Tanner, Courtney, and the rest of the Makers Gonna Learn Team are all here because we love die-cutting and especially love sharing fun projects and tutorials with fellow makers. We are all great friends and are always having a blast when we are together- you will see this on camera, especially during live streams! We are here to inspire and support you in your crafting journey!