7 Products Cricut Owners Should Have
If you're new to the Cricut world, you need to know about these 7 Products Cricut Owners Should Have. You will love learning how these craft products can make your crafting so much easier!
It doesn't matter what kind of Cricut craft projects you're making; it's always good to have these Cricut supplies around. They're so versatile and can be used on so many projects. We use most of these on a daily basis!

7 Products Cricut Owners Should Have
These are the craft product must-haves we think that all Cricut owners should have in their craft rooms. Of course, there may be other supplies that you find essential, depending on the type of Cricut crafting you are going to do the most, but we think that these are the 7 products that every die-cutting enthusiast needs to own to make crafting quicker, easier, and more fun!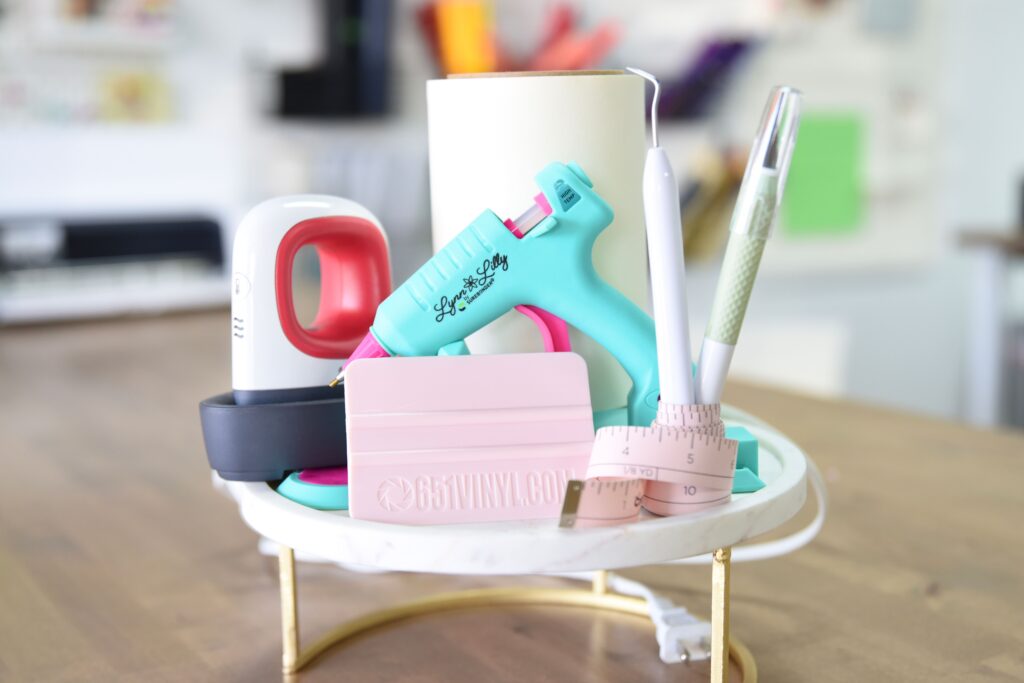 GLUE GUN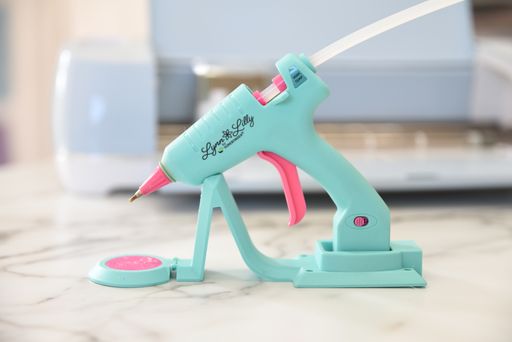 Glue guns are essential! Nearly any glue gun will do the trick but we just love the Lynn Lilly Surebonder glue gun for a few reasons. The first is that it's so cute! Who doesn't want adorable colorful tools and supplies surrounding them in their craft room?
Although it's called a high temp glue gun, we love that it's actually not so hot that you have to be worried about constantly burning your fingers. It's also not such a low temperature that you have to be concerned with working really quickly before the glue dries and sets on you. It's a great mid-range temperature.
It also has a stand that you can place it to keep it charged, but then you can remove it and use it as a cordless glue gun. It also has the option of removing it from the base and plugging the cord directly into the glue gun.
More than that though, we love the precision tip on it. This puts out a smaller stream of glue. You don't use or waste as much and get be much more exacting with your application of it.
MASKING PAPER TRANSFER TAPE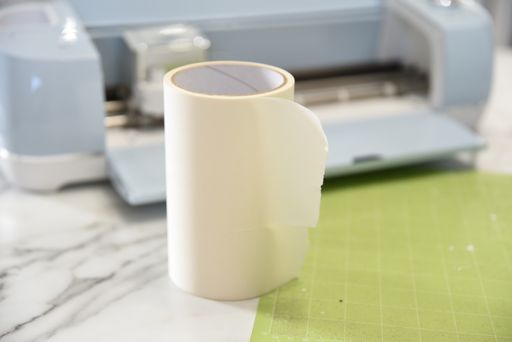 This transfer tape is amazing! When we first started out making Cricut craft projects, we thought, the stronger the better! So, we purchased Cricut transfer tape without really doing our research first.
We couldn't get anything adhered to our projects! It wanted to stick so well to the transfer tape that it wouldn't actually "transfer" over. It was a disaster.
This tape isn't like that. It holds the vinyl really well during the application process, but it also peels up beautifully. It's also really affordable.
We also love that we can work with it more quickly – you can simply rip a piece of without needing to use scissors!
MEASURING TAPE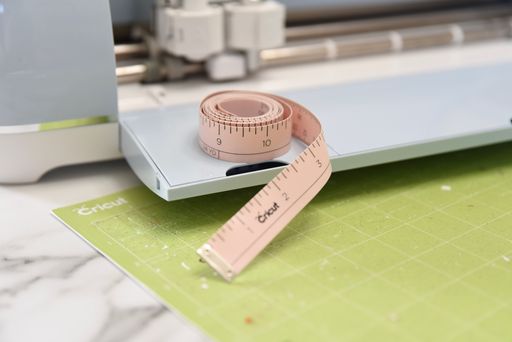 A measuring tape is essential. You can use the metal measuring tape like a carpenter would use, but we like this flexible kind for measuring around things – your wrist, a mug, and so on.
We always follow the rule of measure twice, cut once – in fact, sometimes we measure 3 or 4 times! It's so important to know the dimensions of your project materials so you can size your vinyl design to fit well on it.
It will also help you center your designs on the surface materials you are using!
TRUECONTROL KNIFE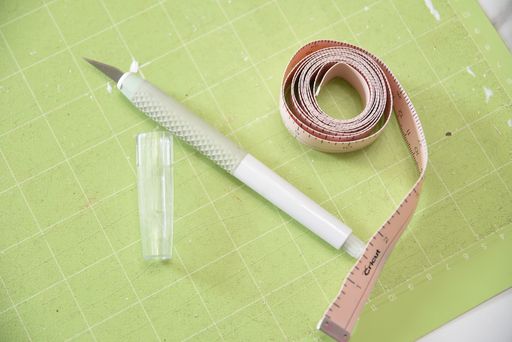 This is Cricut's version of the X-acto knife. We use this all the time to remove the excess vinyl from around our cut design so we can save the scraps to use in future projects.
One of our favorite attributes of the TrueControl knife is that it has a safety feature whereby you never have to touch the blade. (Hands up if you have ever cut yourself on a different brand of craft knives!)
The blades last a long time and we have never had any issues with them breaking. The tool itself is strong and durable and the lid stays on well so we're always protected from the sharp blade.
CRICUT EASYPRESS MINI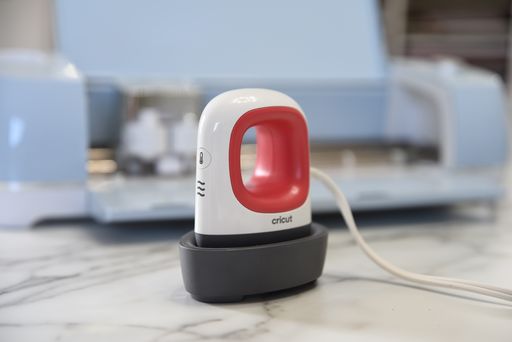 If you're going to be making a lot of shirts, you should get one of the larger EasyPresses. But, the Cricut EasyPress Mini is our favorite one for most projects.
Even if you don't do die-cutting projects, the EasyPress Mini can come in so handy. Quilters and sewists love using it!
It has 3 temperature settings – 300, 350, and 400 degrees. And, it comes with a cradle to place it in while using it to protect your work surface and keep you and your surroundings safe from burns.
Best of all, the Cricut EasyPress Mini is very affordable!
WEEDING TOOLS
This is a two-for-one here! We have two types of weeding tools that we like to keep on hand. One is more of a hook style one and the other is called a Pin Pen because it has a retractable point that is like a sharp needle.
We find the tip of the weeding tool we have recommended here to be stronger than the one that Cricut sells, so it lasts much longer. The Pin Pin is great for more intricate designs. If you can buy both, we recommend it!
BURNISHING TOOL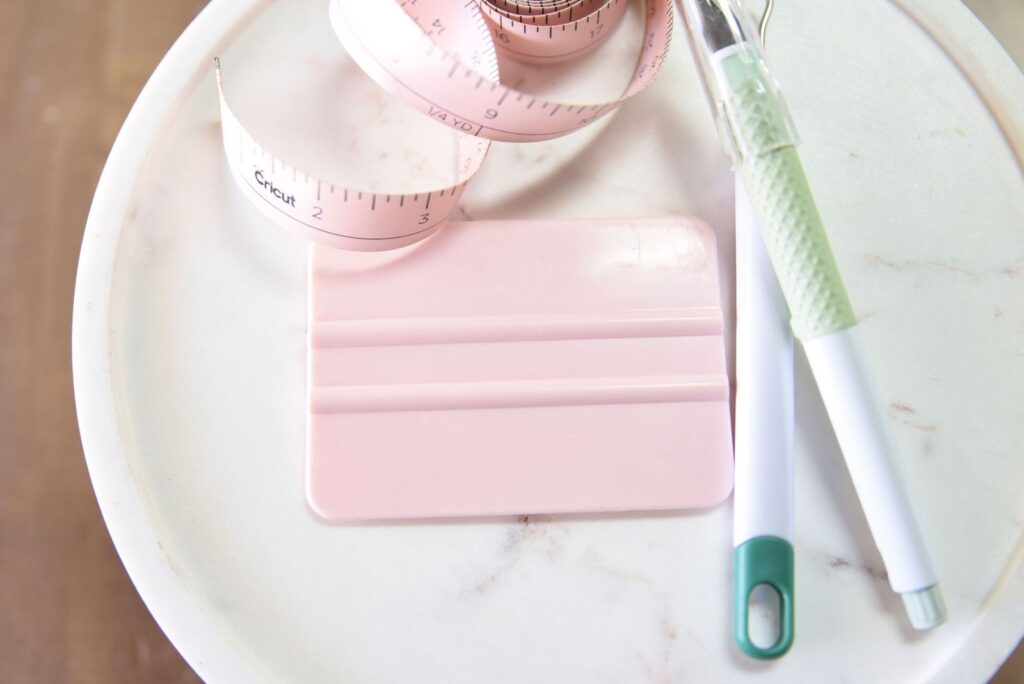 A scraper is perfect for helping you burnish your vinyl really well and getting the best results possible. The Cricut scraper is fine, but we really prefer this inexpensive squeegee.
It's a little more rounded on the edges so we don't worry as much about possibly creasing our vinyl or accidentally grabbing an edge and pulling it up.
This is also a great tool to use when cleaning your mat or adhering your vinyl to the cutting mat before cutting. ​
BONUS: The Makers Gonna Learn Cricut Printable Reference Guide.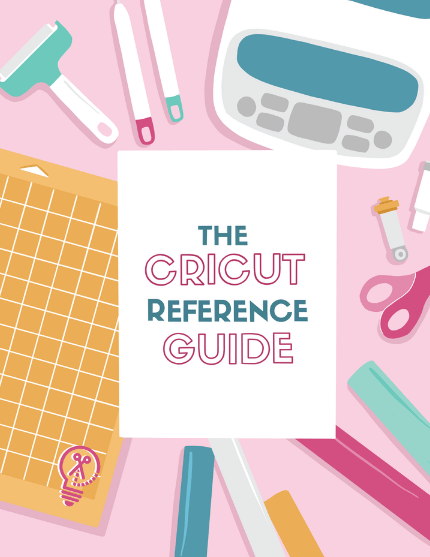 If you are a member of Makers Gonna Learn, you get this printable guide FREE as part of your membership. It is a lifesaver in the craft room!
It is a reference for: terminology, which blade to use, which mat to use, temperature and times for heat transfer vinyl, and so much more.
If you're a Cricut beginner, you need to check out this post too! >>> 3 Cricut Projects for Beginners
Meet the Makers Gonna Learn team! Tanner, Rachel, and Courtney are all here because we love diecutting and especially love sharing fun projects and tutorials with fellow makers. We are all great friends and are always having a blast when we are together- you will see this on camera especially during live streams! We are here to inspire and support you in your crafting journey!