Cricut Fall Home Decor Ideas
We LOVE fall! All the comfy, cozy decor just makes us swoon. These Cricut Fall Home Decor Ideas are gorgeous inspiration for adding an autumn touch to your home too!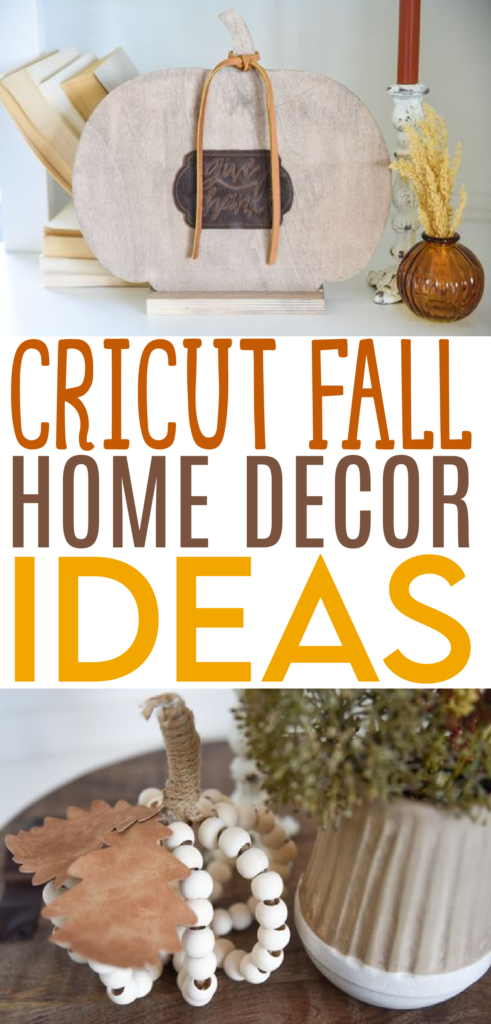 Cricut Fall Home Decor Ideas
Natural looking decor is really on trend for this year and we are loving it. It's a look that blends well with pretty much any decor.
Not only that, but it's a decor scheme that you can put together right away and it will last you right through Thanksgiving.
Recently, we ran a series of fall decor videos over on our Youtube channel demonstrating the tutorials for these fall craft projects and culminating in an in-home reveal of how they all work together.
Three Fall Cricut Projects with Cricut Hacks
You're going to love these 3 simple Cricut fall projects.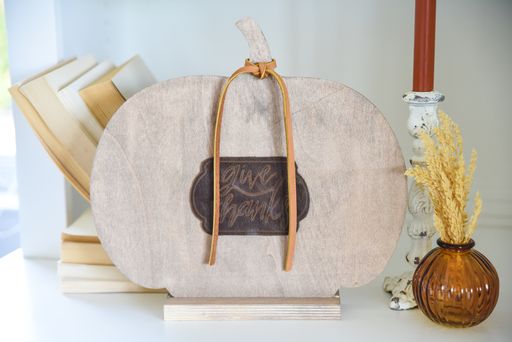 Try some engraving on leather for this beautiful fall pumpkin.
Add some faux leather leaves to this beaded pumpkin.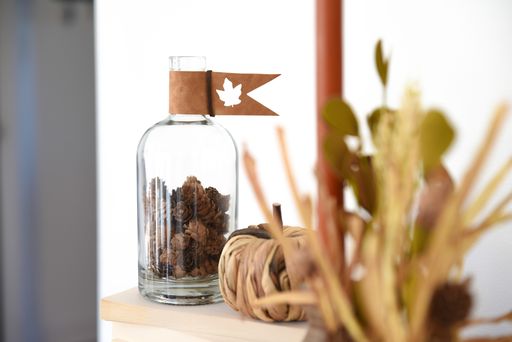 A simple "flag" embellishment on the neck of this bottle takes it to the next level.
Amazing Fall Cricut Sign with a Twist
Wait until you see the twist that we've added to this fall sign. It's a different way of creating your background canvas that you will want to use again and again.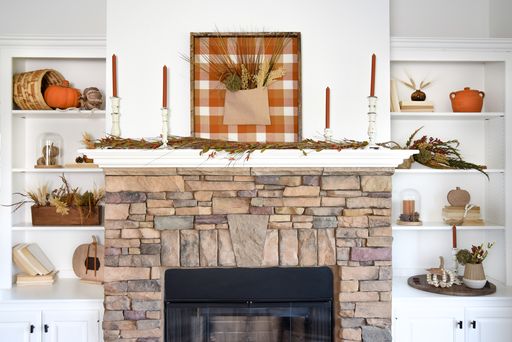 Upcycled Fall Cricut Sign Hack
You're going to love the simple upcycling technique we use here to make this beautiful fall sign. You simply won't believe the simple material we used for it!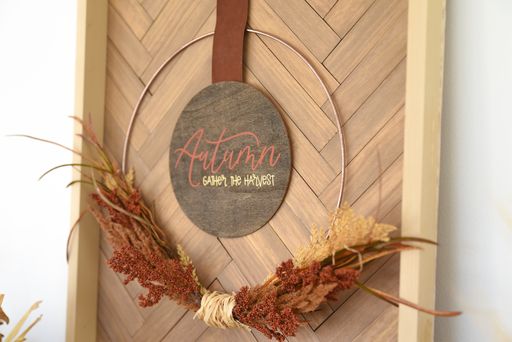 Fall Cricut Tablescape
You're going to love our gorgeous autumn tablescape. We'll show you an amazing faux wood burning technique that can add such a beautiful flair to so many projects!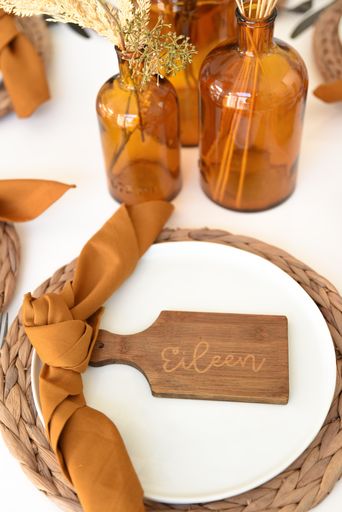 The Big Reveal
Join Tanner as he takes you on a walkthrough where you can see all of these beautiful fall projects in Tanner and Courtney's home. You'll see all kinds of amazing autumn decor inspiration here!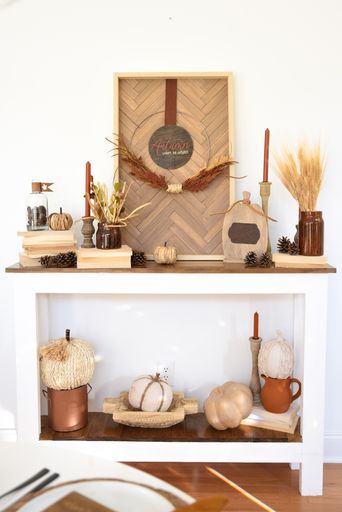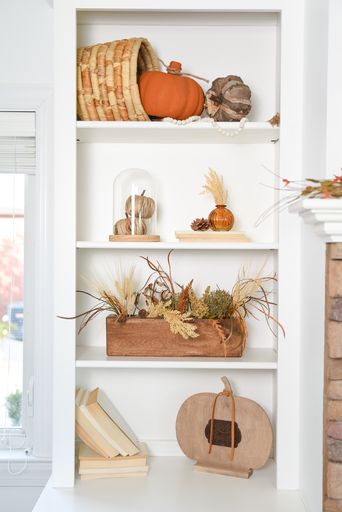 More Cricut Fall Ideas:
Cricut Fall Door Decor Projects

Tanner, Courtney, and the rest of the Makers Gonna Learn Team are all here because we love die-cutting and especially love sharing fun projects and tutorials with fellow makers. We are all great friends and are always having a blast when we are together- you will see this on camera, especially during live streams! We are here to inspire and support you in your crafting journey!