Cricut Maker 3 or Cricut Explore 3: Which Should I Buy?
The crafting world is abuzz with the news of the latest arrivals on the Cricut scene – the Maker 3 and Explore 3. The question on many people's minds these days is: Cricut Maker 3 or Cricut Explore 3 – Which Should I Buy?
We did a Cricut Maker 3 unboxing, but now it's time to look at it side by side with the Cricut Explore 3. We're going to do a comparison of these two new Cricut machines. We'll give our honest opinions on the pros and cons of each. We'll also answer some of the most common questions we get about these two die cutting machines.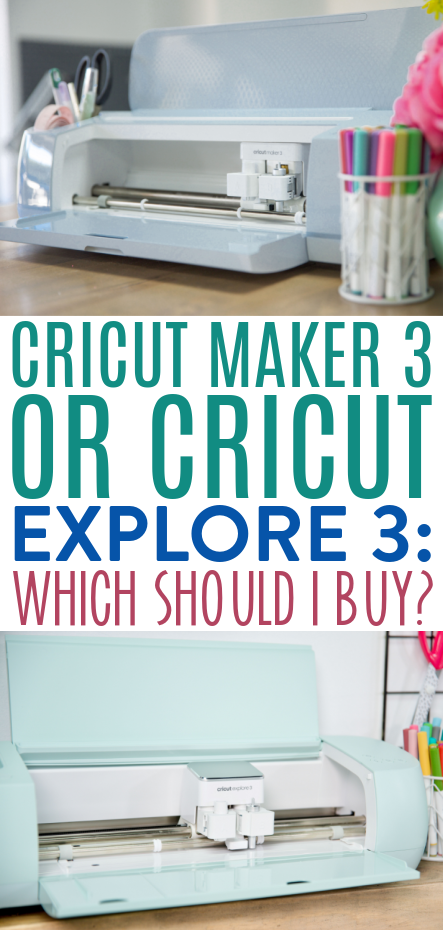 Cricut Maker 3 or Cricut Explore 3: Which Should I Buy?
New Cricut Machines and Smart Materials: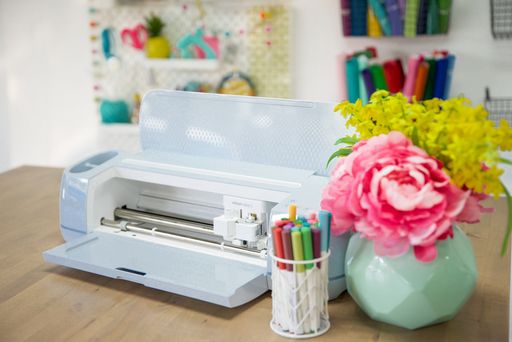 Cricut Maker 3? What happened to the Cricut Maker 2?
Cricut never actually released a Cricut Maker 2. Their statement says that so much innovation went into this craft machine that they just skipped right over the Maker 2 and came out with the Maker 3. Since they were also releasing a new 3rd generation Explore machine, they also felt it was just easier to name both machines with the 3rd generation reference.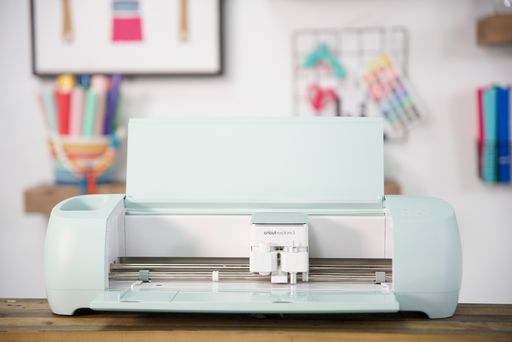 Does the Cricut Explore 3 have Bluetooth capability?
When Cricut came out with the Explore Air, the word "air" was a reference to its Bluetooth capability. So, some people are confused about the word being missing from the new Cricut Explore 3's name. No worries! Again, it was just a matter of Cricut wanting the streamline the product name. The Explore 3 still has built-in Bluetooth capability!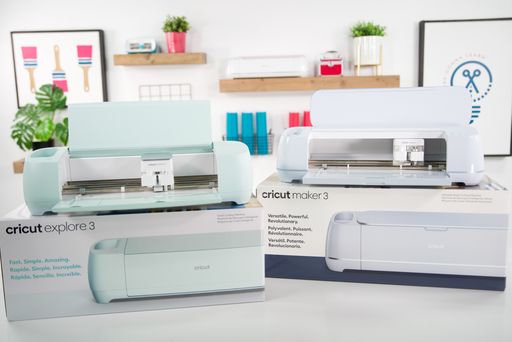 What do you get in the box with the Cricut Maker 3 and Cricut Explore 3?
New style power cords (different than the ones used for the older machines and are not interchangeable with those machines)
USB cord so you can connect to your laptop or desktop computer
Cricut Smart Materials samples including a 13 x 13 inch sheet of Cricut Smart adhesive cardstock, a sheet of Cricut Smart Iron On, a sheet of Cricut transfer tape, a sheet of Cricut Smart Removable Vinyl
A fine point blade and housing
Hmm. Is that list of what comes with the machines complete?
We can probably guess what you're thinking right now. Where are the mats? Neither of these machines come with any cutting mats. Because you do matless cutting with these Cricut machines and Cricut Smart Materials, they haven't included any mats with them.
This is a concern for us. What if you want to cut materials that you already have in your craft stash? What if you have leftover pieces of Cricut Smart cardstock that you want to use up? Even their own website says that you should use a mat for those! So, this is an additional expense that we think you're going to have on top of the increased pricing of these machines.
It is also disappointing to us that they haven't included a Cricut pen as they used to with the older models. It was great to have one on hand so you could try it out before investing in more colors.
Finally, traditionally the Cricut Maker came with one of the adaptive tools (the rotary blade) so that you were able to go beyond simply using the fine point blade and delve into crafting with your adaptive tools right away. This is not the case with the Cricut Maker 3.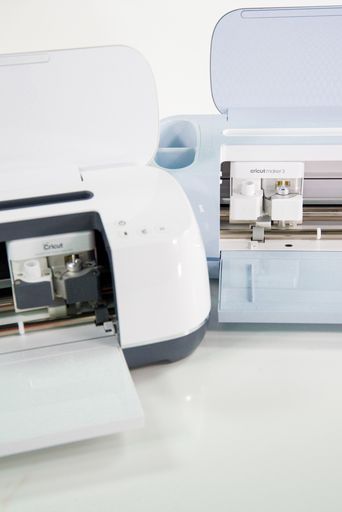 How much do these new Cricut machines cost?
Please note, prices can change without notice. You may also find coupons, sales, or bundles to provide you with more value. However, the base price for these machines is $399.99 USD for the Cricut Maker 3 and $299.99 USD for the Cricut Explore 3.
What is the difference -besides $100 – between the Maker 3 and the Explore 3?
Both of these machines can use the Cricut Smart Materials and perform matless cutting. Each of them has improved, faster motors than each of their previous generation machines. So, both have definitely improved in quality.
The main difference between the Explore 3 and the Maker 3 is the same as the difference between the Explore Air 2 and the Maker – the Makers have the adaptive tool system. In addition, the Cricut Maker 3 has the most powerful motor of any cutting machine on the market. This will allow you to work with a bunch of adaptive tools and cut way more materials than the Explore 3.
The Explore 3 can cut 100+ materials including vinyl, bonded fabric, iron-on vinyl, glitter paper, cardstock, cork, construction paper, and craft foam. The Maker 3 can cut 300+ materials including everything that the Explore can cut and additional materials such as leather, balsawood, basswood, and fabric (doesn't have to be bonded).
Remember, for cutting many of these additional materials, you will need to invest in a cutting mat and one of the adaptive tools, which are available at an additional cost. This makes the investment in the Cricut Maker 3 actually more than just the $100 difference between it and the Cricut Explore 3.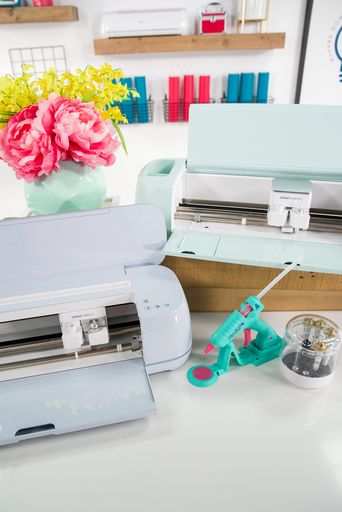 So, should I get the Cricut Maker 3 or the Cricut Explore 3?
Now that you have some of the basic information about the two machines, there are some things you need to take into consideration:
What is your budget? Take into account the cost of the machines as well as any additional supplies you will need for the projects you want to make – cutting mats, blades, adaptive tools, etc.
What do you want to create? The Explore 3 is a fantastic machine for vinyl, paper, iron-on, and so on. If you want to make projects that use leather (not just the paper-thin kind from Cricut), balsawood, and other thicker materials, you will need the adaptive tool system of the Maker 3.
Will you have FOMO (Fear of Missing Out) if you don't get the Maker 3? If you have any inkling that you may want to use any of those adaptive tools, you probably should just invest in the Maker from the beginning. It is the top of the line machine for Cricut and it is definitely cheaper than buying an Explore and then deciding you need to upgrade to the Maker.
Do you enjoy learning and mastering new skills? When cutting basic materials with the fine point blade, rotary blade, and so on with your Cricut Maker, you will get amazing cuts. However, when trying to cut the thicker materials, for example, balsawood with the knife blade, you are unlikely to get perfect cuts right from the beginning. This will be something you will need to work on and master. It's not as straightforward as using something like the fine point blade and there is a learning curve. We love the adaptive tools, but it's important to have realistic expectations for them.
These new Cricut machines are an investment – yes, a financial investment, but also an investment in fun and creativity. We can't wait to see what you make!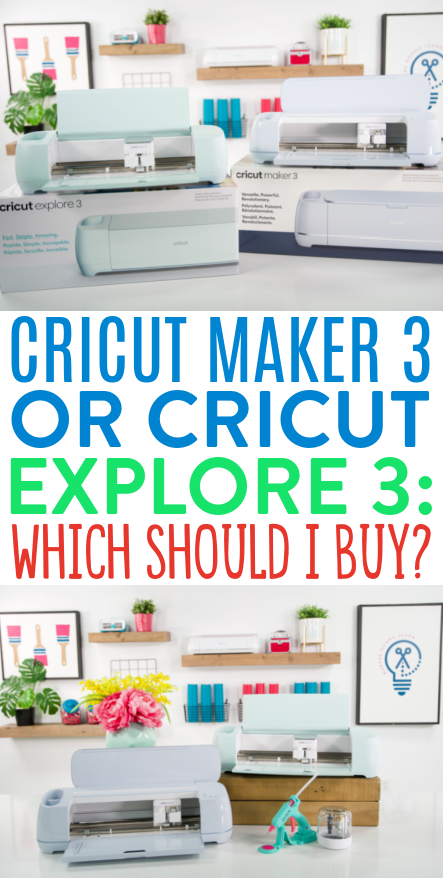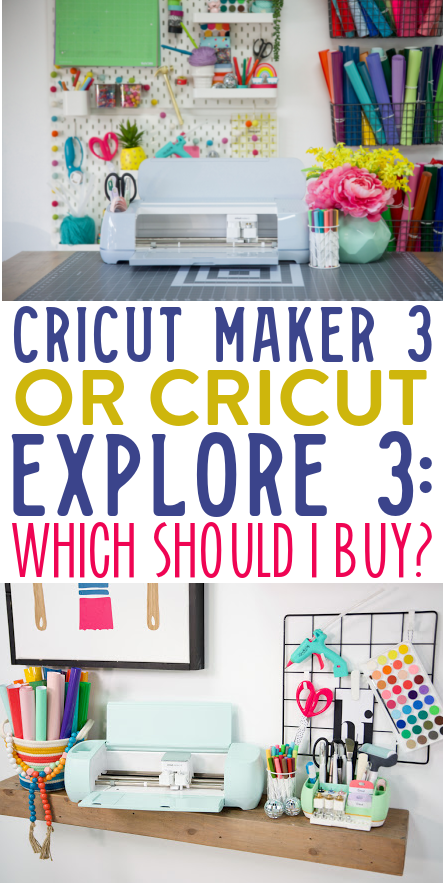 Tanner, Courtney, and the rest of the Makers Gonna Learn Team are all here because we love die-cutting and especially love sharing fun projects and tutorials with fellow makers. We are all great friends and are always having a blast when we are together- you will see this on camera, especially during live streams! We are here to inspire and support you in your crafting journey!