Cricut Maker 3 Unboxing
If you're a die cutting craft fan, you've probably heard the big news about the Cricut Maker 3 being released. We have purchased some of these machines and are really excited to do a Cricut Maker 3 unboxing and share our first impressions with you.
If you're a Cricut beginner and you're wondering which Cricut machine you should purchase, this is going to be a helpful post and video for you. If you're a Cricut pro, you are probably wondering if the Maker 3 is worth the money and whether you should upgrade from your current machine or not.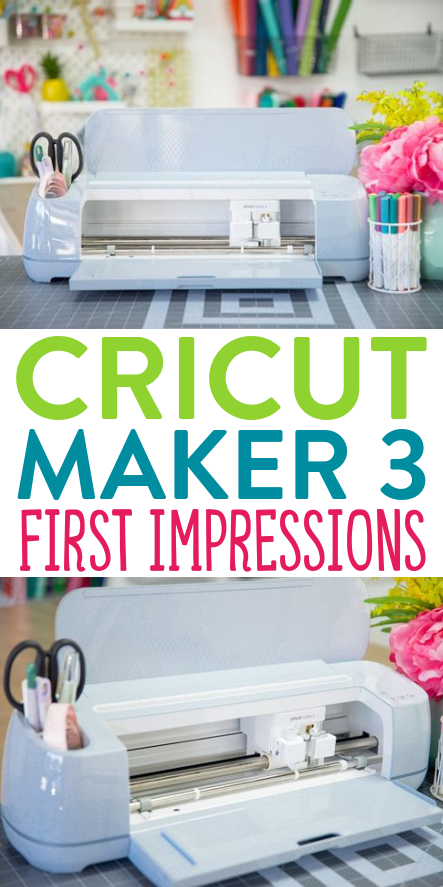 Cricut Maker 3 Unboxing
Follow along as we open up our brand new Cricut Maker 3 die cutting machine and show you just what comes in the box.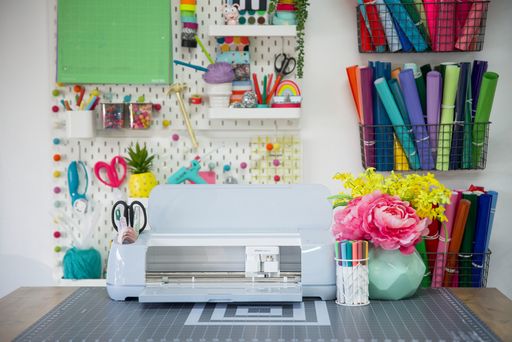 The Maker 3 currently only comes in one color – a powder blue. As the machine increases in popularity, it is quite likely they will add more colors as they have with other Cricut machines.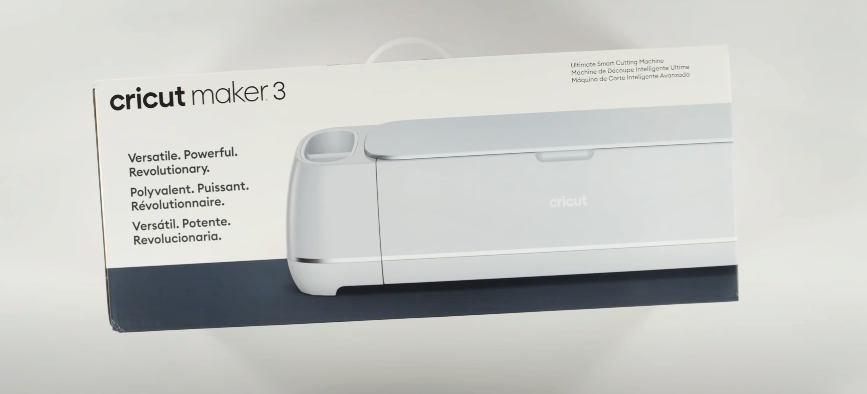 Basic facts as listed on the box:
Cuts over 300 materials.
Works with 12+ tools with the adaptive tool system
Cuts up to 2 times faster.
Cuts up to 12 feet long without a mat using Smart Vinyl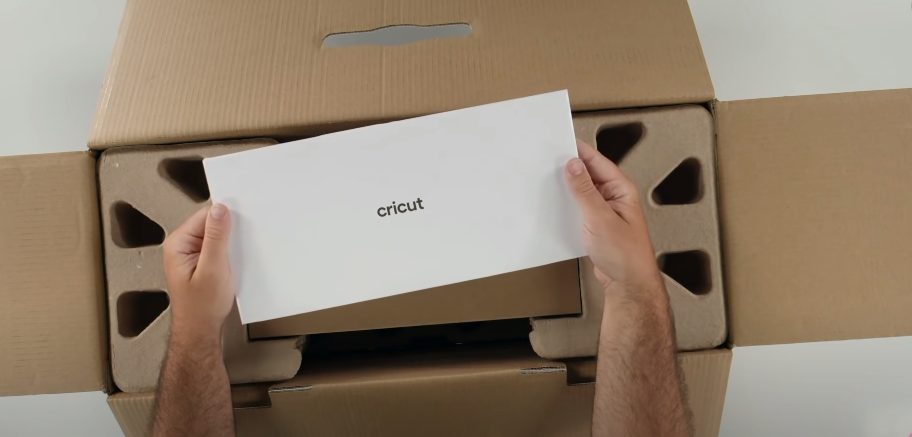 Let's open up the box!
When you open the Cricut Maker 3 box, the first thing you'll ses is an envelope that provides you with information on how to register and set up your machine and where to find help if you need it. This also includes your warranty information.
In this envelope, you are given a sample of the Cricut Smart Vinyl Removable so you can try it for yourself. It says that they are going to take you through the steps to make a sticker using this Smart Vinyl piece during the setup process.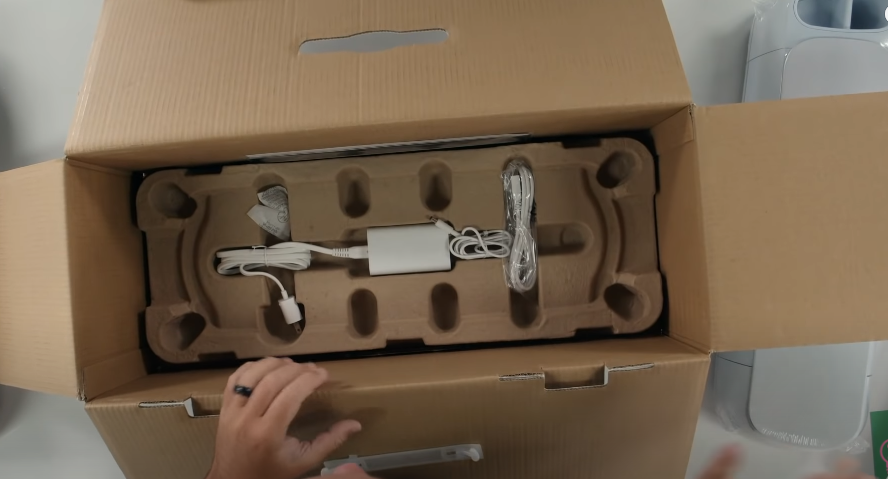 Next, we've got the power cord and USB cord. You can use your machine with Bluetooth, but we prefer to have it hard-wired. Note: this cord is a new type and is not interchangeable with the cords from your older Cricut machines.
Next, they've included more sample materials for you to try:
A couple of first impressions about the materials they have included: the Smart Vinyl is noticeably thicker than regular Cricut vinyl. It feels more durable as a result. We can't wait to try this out!
The Smart Paper Sticker Cardstock is an interesting new material. We are going to be experimenting with this to see just what we can do with it. The size of it means we should be able to get a lot of designs out of one sheet.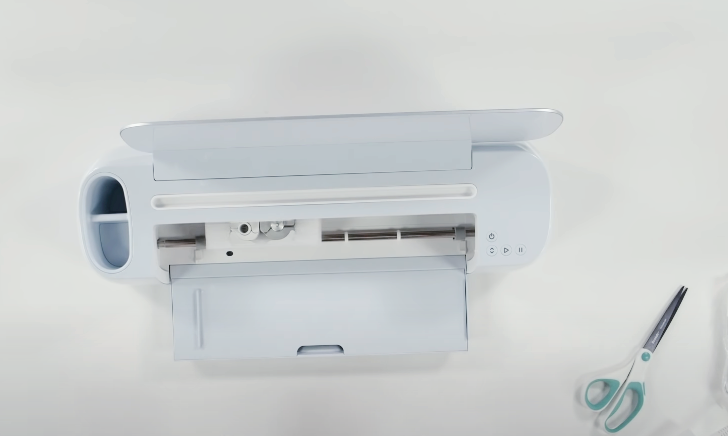 The machine itself
Let's go through the improved features in the Cricut Maker 3.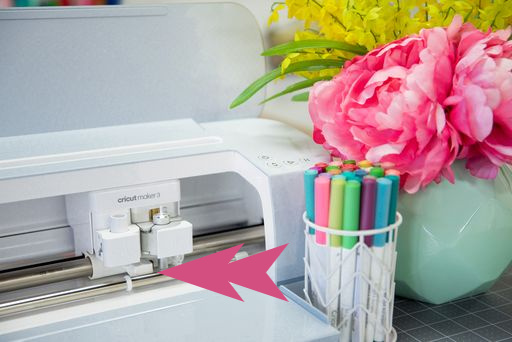 Cricut says they have made improvements in the sensors. We're happy to hear this because this means that our Print then Cut projects should be much easier to make. We'll have better cuts on colored cardstock and get more accuracy from it.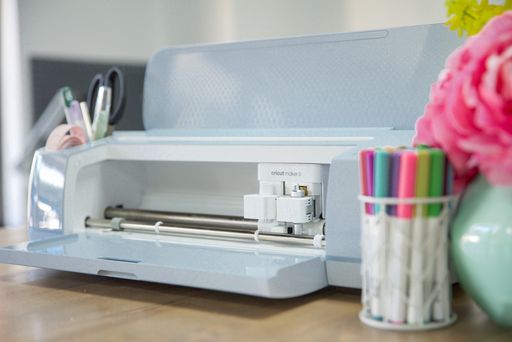 In addition, the new Cricut Maker 3 has a bigger, better motor. This means faster cutting, in particular without the mat using the Smart Vinyl materials.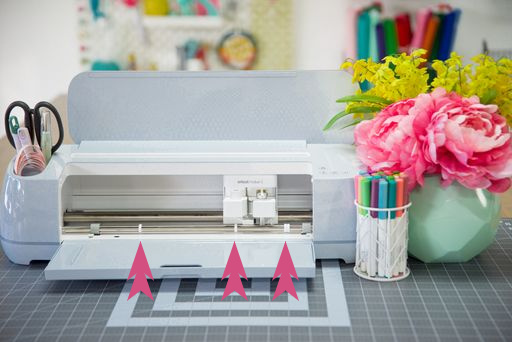 The Maker 3 comes with the Fine Point Blade and still has the stars that we're familiar with on other machines. As with the previous Maker, there are 2 tool clamps so you can use cut and draw without having to stop to switch out tools.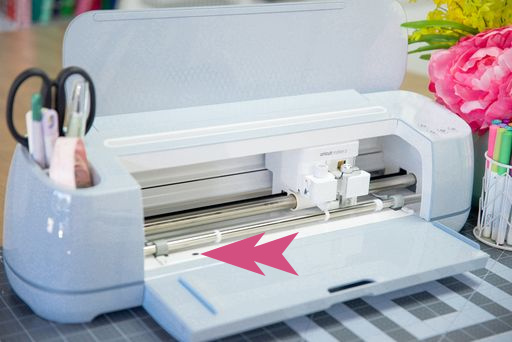 There is a sensor here that is specifically for the Smart Materials.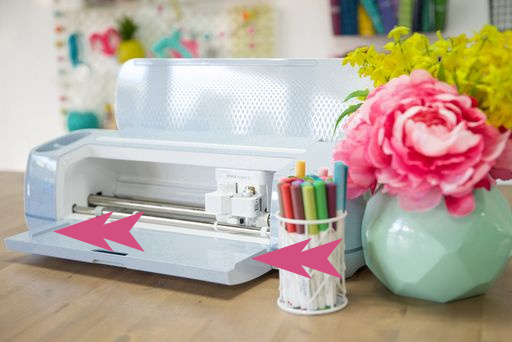 And there are enhanced guides for the Smart Materials to make working without a mat easier.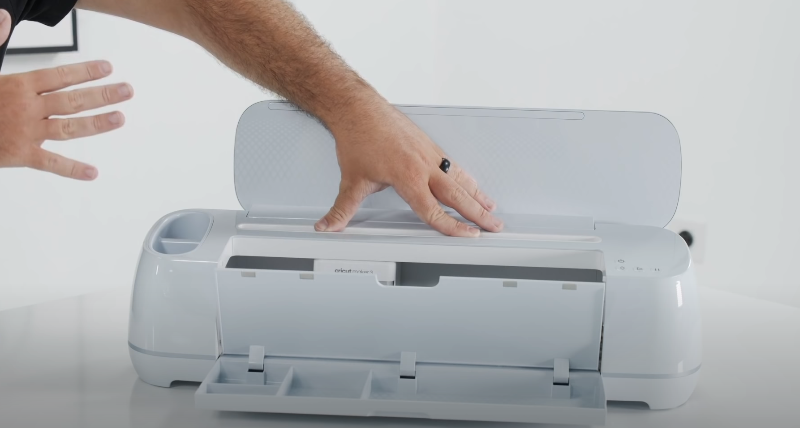 As with the previous model of the Cricut Maker, there is this handy tray at the front of the machine.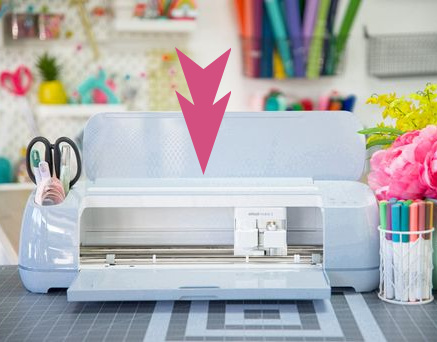 There is still a convenient docking slot to hold your tablet and of course, the tool caddy to keep your scissors, measuring tape, and other crafting tools handy.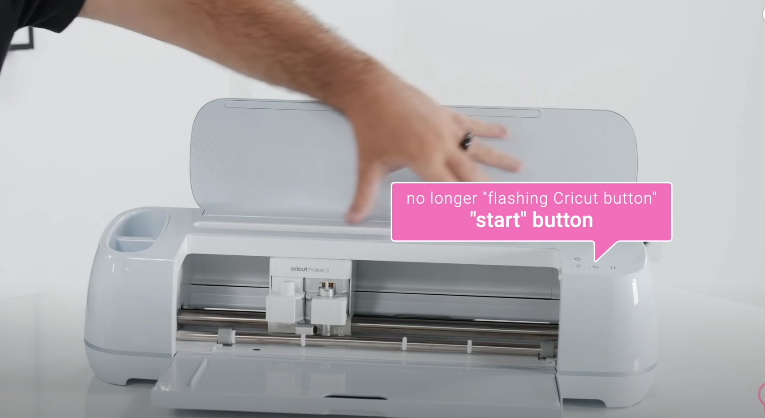 The "flashing Cricut button" has been replaced by the Start button.
What comes in the box?
To sum it up, here are the things that come with the Cricut Maker 3. Please note: Cricut and retailers that sell Cricut machines often offer "bundles" and special deals so you may get additional items with your Maker 3. These are the basics:
The Cricut Maker 3 machine itself
A premium fine point blade and the blade housing (these are already installed for you in Clamp B)
The accessory adapter which is already installed in Clamp A
Power adapter and power cord
USB cable
Your Quick Start Guide, safety information, warranty information
The sample piece of vinyl you need to make your first project during the setup process
Additional vinyl and cardstock samples
You may have noticed what doesn't come with your machine. A cutting mat! Since this machine can do matless cutting, cutting mats are now purchased separately.
We hope you found this Cricut Maker 3 unboxing helpful. We cannot wait to really put this machine to the test and see what it can do. Will it be worth the upgrade from the original Maker? Stay tuned as we find out!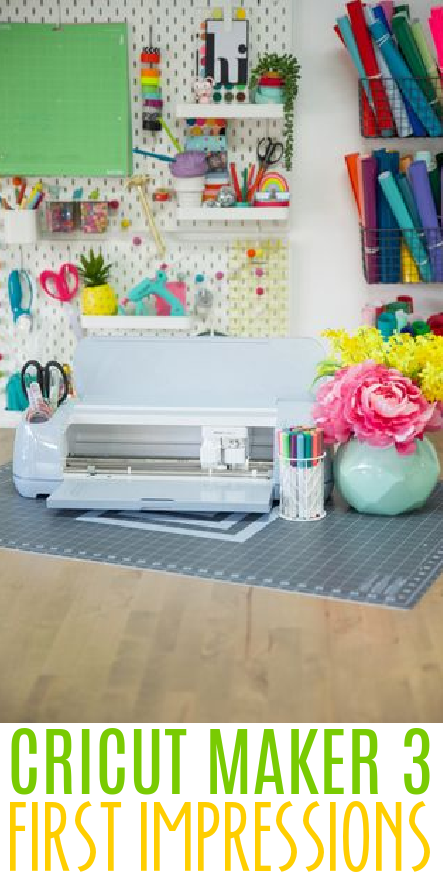 Tanner, Courtney, and the rest of the Makers Gonna Learn Team are all here because we love die-cutting and especially love sharing fun projects and tutorials with fellow makers. We are all great friends and are always having a blast when we are together- you will see this on camera, especially during live streams! We are here to inspire and support you in your crafting journey!