Which Cricut to Buy?
We want all Cricut beginners to make an informed decision before dropping a chunk of change on a die-cutting machine. This post will help you learn more about each of the 3 Cricut models: The Cricut Joy, The Cricut Explore Air 2, and the Cricut Maker. We hope this helps you figure out Which Cricut to Buy.
New to the die-cutting craft world and researching Cricut machines in the hopes of finding the best machine to fit your needs before buying? This is the post for you! Becca will explain the key differences between the machines and give you some tips on how to find the right one for you.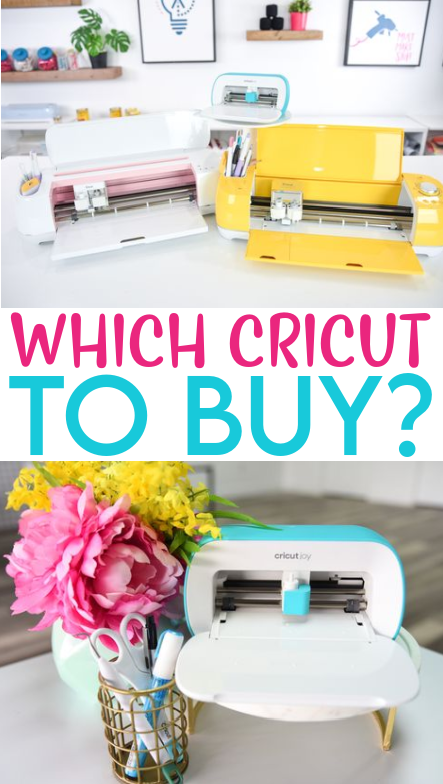 Which Cricut Do You Need?
Of course, Cricut isn't the only brand out there when it comes to die-cutting machines. There are also Brother Scan-n-Cuts and Silhouettes. However, we mostly work with Cricuts and that's what we'll be talking about today.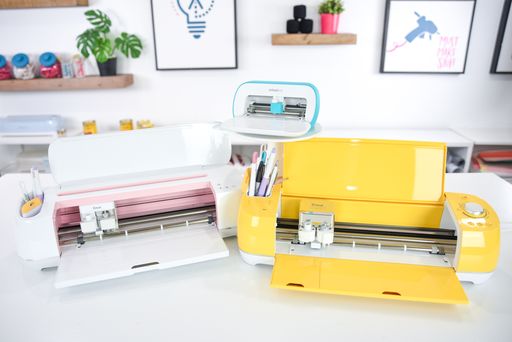 As mentioned before, there are 3 different models of Cricut die-cutting machines: The Cricut Joy, the Cricut Explore Air 2, and the Cricut Maker. You're probably asking, "Well, which Cricut is best for me?". That answer depends on what you plan on making with it and what materials you want to use with it.
Want to learn more about the Cricut Mug Press? Everything You Need to Know about the Cricut Mug Press
Cricut Joy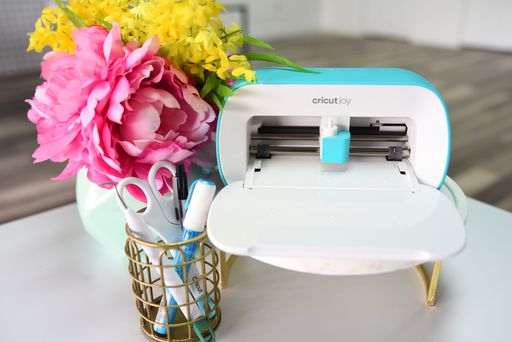 The Cricut Joy is the smallest of the machines. It is cute and compact but we do not recommend it as your first or only Cricut machine. Because it's so small, you are very limited on what you can make with it.
If you're only wanting to make small labels, decals up to 4 1/2 inches, or greeting cards, then this is the machine for you. However, with the price of it, it's much better to invest a little bit more and get an Explore Air 2, which can do all of that and more!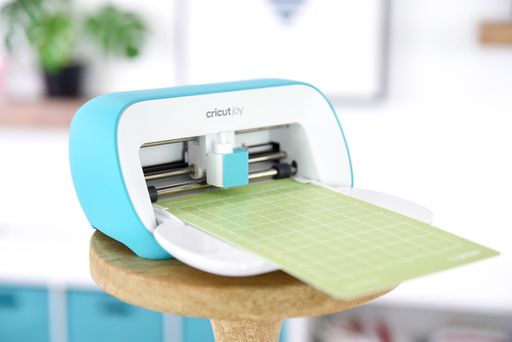 Keep in mind that as you start using your Cricut, you may find that you love it so much that now you want to make bigger projects. You'll have to invest in a second machine to do that if you start out with the Cricut Joy. The Joy is a good supplemental tool, though, if you want to carry it to craft shows and do customized projects on the spot.
Cricut Explore Air 2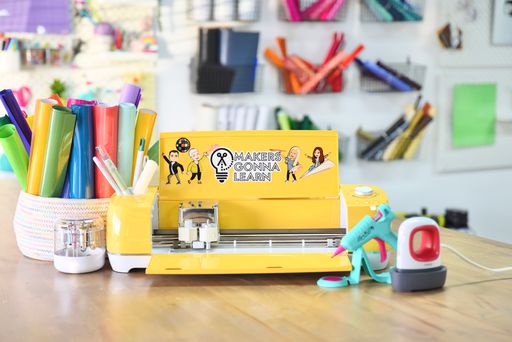 The Cricut Explore Air 2 is our favorite machine. This is a very versatile die-cutting machine! The list of projects you can make with this machine is nearly endless.
You can many, many different types of materials and by adding a few different blades or tools, you can even do more. Use the bonded fabric blade to cut bonded fabric, the scoring stylus for creating scorelines, or a pen to draw with.
We have found these machines to be a workhorse! They last longer and give us far fewer problems than the other machines do. They're simply more reliable!
The Print then Cut is more spot on and we find we don't need to calibrate our machine as often as with the Maker. If you don't want to cut wood, thick fabric, thick felt, or thick chipboard, then the Explore Air 2 is for you.
Cricut Maker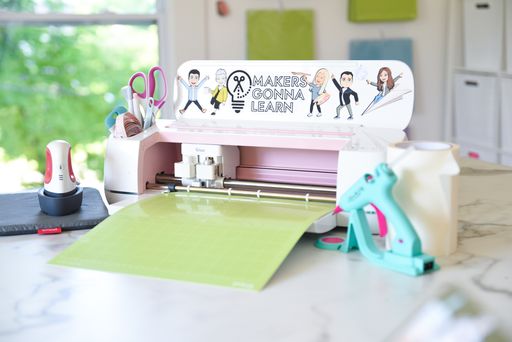 The Cricut Maker is the top-of-the-line machine that Cricut has to offer. You can cut more materials with it than the Air 2 as mentioned above (thick fabric, thick felt, etc).
The Maker has the adaptive tool system, which means it has more tools available for it. So, you can perform more techniques with it than you can with the Air 2. For example, there is the perforation tool, debossing tool, engraving tool, and more.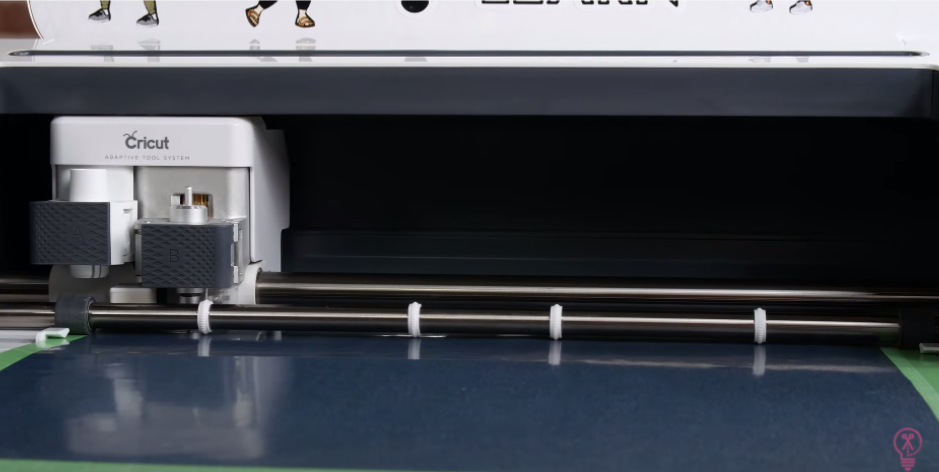 If you are going to need some of those capabilities or you just have a serious case of FOMO, then this is the machine for you. However, in general, for most crafters, we don't think the extra money you would invest in a Cricut Maker is really worth it.
We have had over 20 machines here at Makers Gonna Learn and the Maker has been the most glitchy one for us. We have had some sort of an issue with each and every Maker we have ever owned. This can range from the knife blade not being detected every single time or the fine point blade popping out or Print then Cut calibration having to be done every single time and more.
I have a Maker at home and haven't had those issues, but my machine doesn't get as much use as the ones here in our studio do. This is just something to bear in mind, depending on what you want to make and how much use you plan to get out of your machine.
We suggest that you make a list of exactly what kinds of projects you want to make with your Cricut machine. If you need more detailed information, the Cricut website has a helpful chart listing the materials each machine can cut.
This video takes a more in-depth look at the various Cricut machines: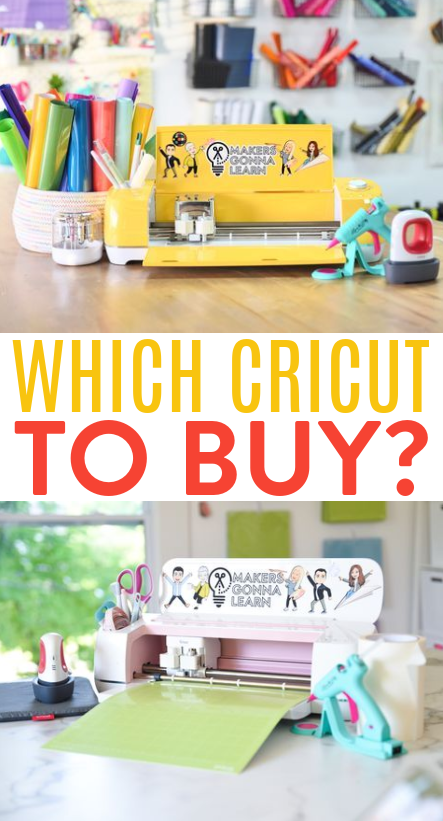 Tanner, Courtney, and the rest of the Makers Gonna Learn Team are all here because we love die-cutting and especially love sharing fun projects and tutorials with fellow makers. We are all great friends and are always having a blast when we are together- you will see this on camera, especially during live streams! We are here to inspire and support you in your crafting journey!