Font Pairing Guide
Whether you're a die cutting beginner or a seasoned pro, we find that one of the most common things our crafty friends struggle with is how to pair fonts. We get it. There are thousands of fonts to choose from and it can be difficult to know where to begin when it comes to working with fonts.
How do you know which fonts will go together? That's why we've put together this font pairing guide for you. With our font pairing tips and tricks, you'll have some fantastic guidelines to use so you can create amazing die cutting craft projects customized with fonts.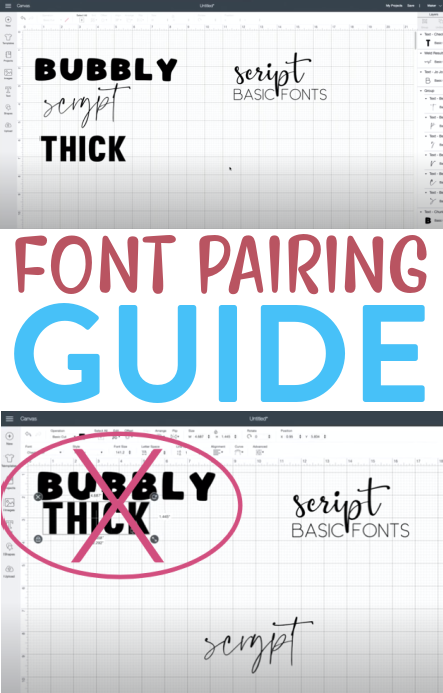 Font Pairing Guide: How to Pair Fonts like a Pro
We're going to give you 5 tips for font pairing that will have you using fonts like a pro in no time. If you begin with these as you create your design in Cricut Design Space (or whatever software you're using), we're confident you will end up with a beautiful look. Let's get started.

Fonts we're using in this tutorial: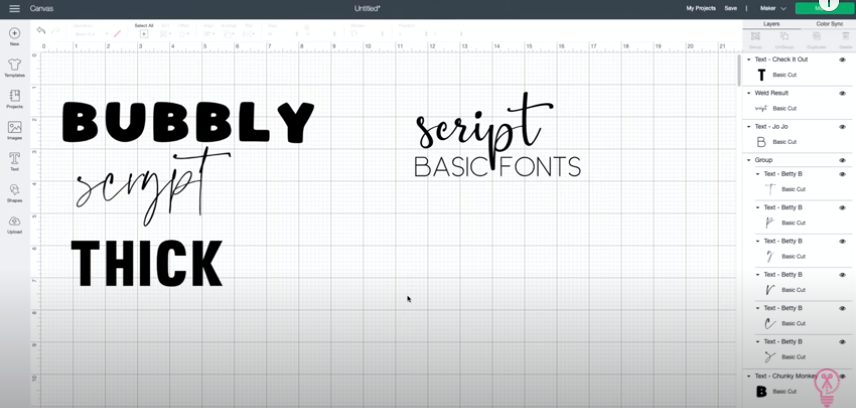 1 – Choose complimentary fonts with the same mood/feel.
You want the fonts to both have a look that evokes similar feelings. For example, the Bubbly font is playful, perhaps even child-like while Scrypt is more formal and regal.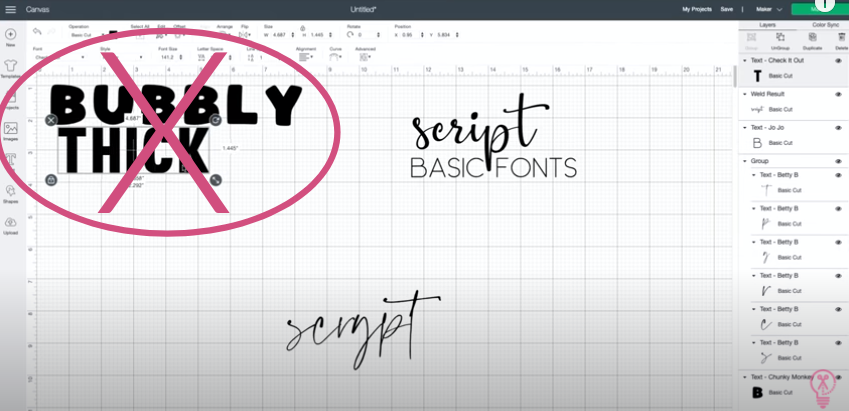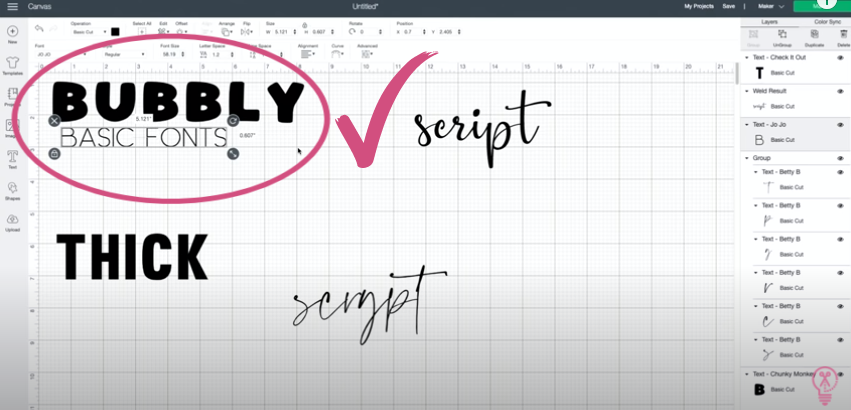 2 – Pair a thick font with a thin font.
You want them to balance each other out so you don't want to pair two bold fonts or two thin fonts together.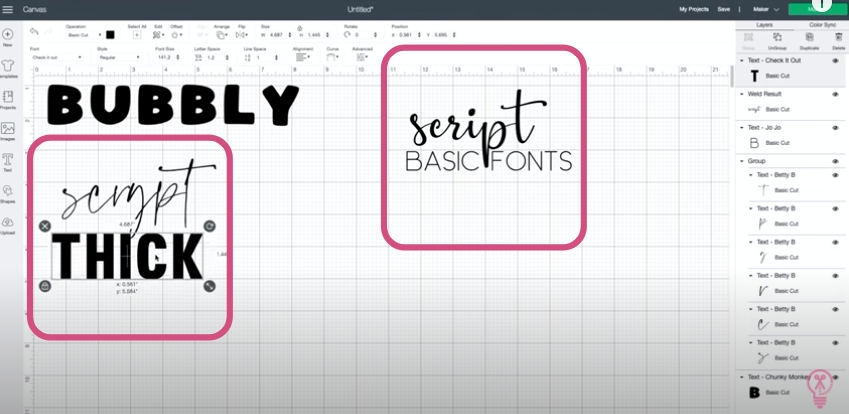 3 – Try a traditional font with a script font.
A basic font paired with a script font can result in a great look. In general, avoid putting two script fonts together. It's just too much visually. Two simple basic fonts – one bold and one thin – can sometimes work well though.
4 – Don't use too many fonts in one project.
Again, this can start to look "messy" and visually confusing. Usually, we stick to a rule of using only two fonts. Occasionally, we find that adding a third font works, but this is more of an exception to the rule. If you are using 3 fonts, stick to 2 basic fonts and only 1 script font.
5 – Choose legible fonts.
It's important to make sure that you can read the text you've written in the fonts you've chosen. This sounds obvious but it's important to think about.
The "scrypt" font we showed above looks great if it's large enough. However, if you make it too small, it starts becoming difficult to make out. If you're unsure of the legibility of your project, take a step away and come back to it later. Sometimes with fresh eyes, it becomes clear.
You could also ask a friend to look at it for you and let you know what they think!
Use these five tips when you're working with fonts and you'll be pairing fonts like a pro!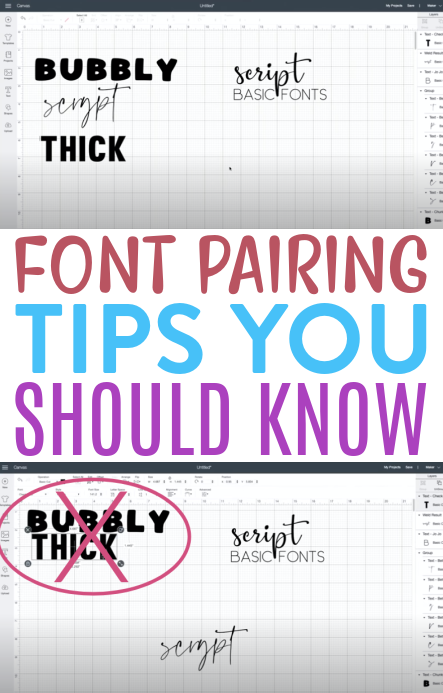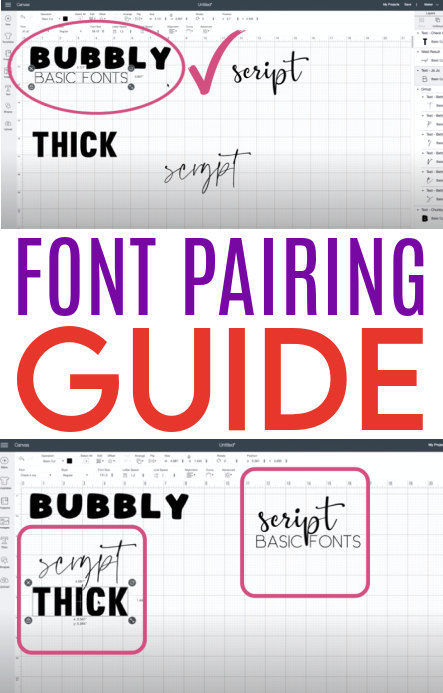 Tanner, Courtney, and the rest of the Makers Gonna Learn Team are all here because we love die-cutting and especially love sharing fun projects and tutorials with fellow makers. We are all great friends and are always having a blast when we are together- you will see this on camera, especially during live streams! We are here to inspire and support you in your crafting journey!