Our Favorite Craft Products
We have been crafting, and in particular crafting with Cricut, for many years now. Over the years, we have used many, many different kinds of tools and supplies for making our craft projects. We try them out and put them to the test! Now, we are presenting you with this list of Our Favorite Craft Products.
These are the tools and supplies we reach for – in most cases, every single day – as we create our instructional craft videos and make die-cutting craft projects to share with all of you. You can be sure that if we are recommending these, it is because they perform beautifully for us, time and time again.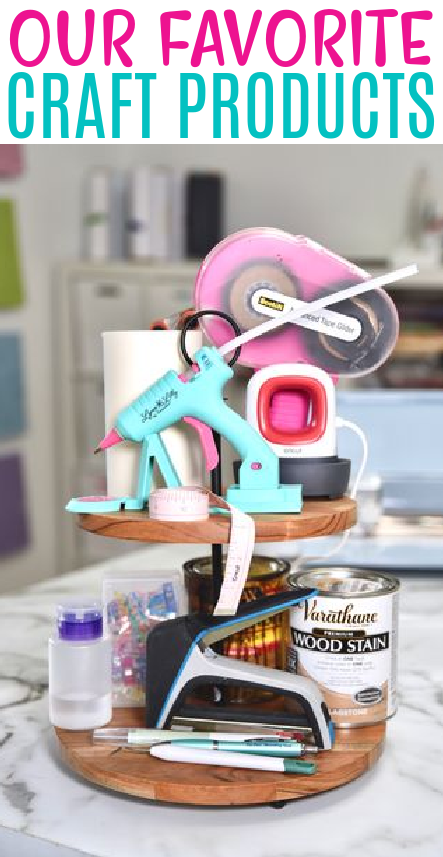 Our Favorite Craft Products
When it comes to craft products to use with your die-cutting machine, there are many to choose from on the market. These are the ones that we prefer because they a) give us great results b) are good quality c) are good value. We stand behind each and every item on this list.
Wondering which Cricut machine we recommend? Check out our Cricut comparison here.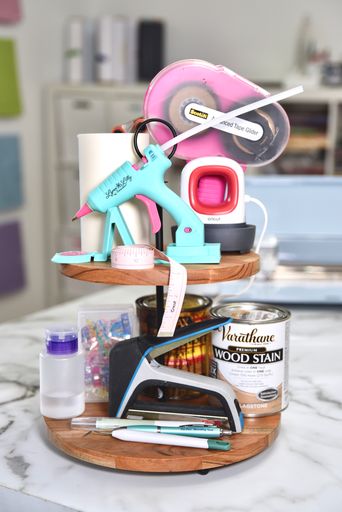 Arrow Tac-Mate Staple Gun
We love this staple gun! It is inexpensive and so easy to use. With the many assembly projects we have around the studio – making frames for our vinyl signs, assembling shadow boxes, and so on – this is a tool we reach for often.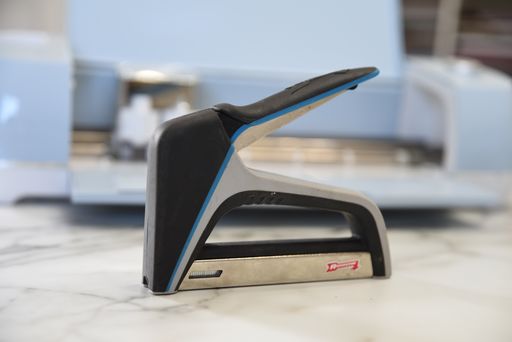 Pin Pen Tool from 143Vinyl
Oh gosh, we can't say enough good things about the pin pen tool. We use this daily! It's a weeding tool, but it's different than the standard ones in that it has a point that is like a sewing needle. So, it's perfect for weeding any of those tiny areas and intricate vinyl designs with ease. Clicks open and shut just like a pen that you would write with, keeping that sharp point safely hidden away until you're ready to use it.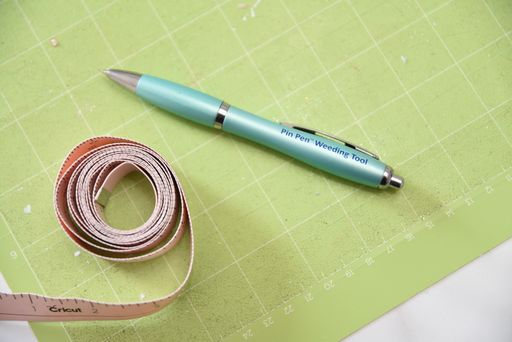 Burnishing Tool from 143VInyl
We have tried many other tools for burnishing vinyl but this squeegee tool is our favorite. It burnishes without scraping and tearing your vinyl. This is a must in the die-cutting craft room! Another tool we use every single day in our studio.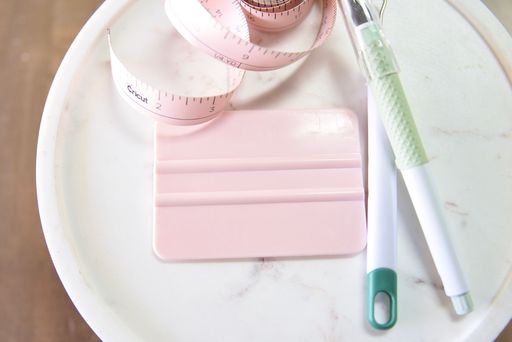 Cricut EasyPress Mini
You've likely heard us sing the praises of the Cricut Mini EasyPress before. Funny story – when it first came out, we thought it was a really dumb idea. Who would want to use a tiny little heat press like that? Raising our hands over here!
Once we gave it a try, we were hooked. It might be little, but this EasyPress is mighty! We do have other EasyPress models, but this is the one that we reach for every single day. It's also the one we would most recommend to you. If you can only buy one EasyPress, which only a few exceptions, you should get the Mini.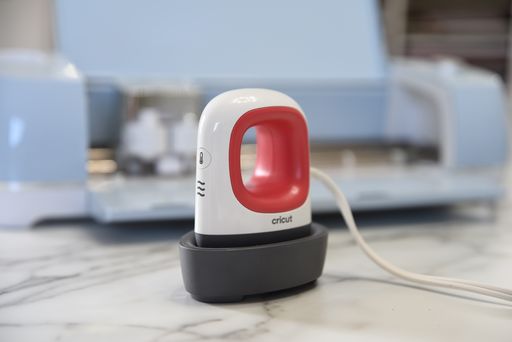 Cricut TrueControl Knife
You've seen craft knives similar to the Cricut True Control Knife before, but if you haven't used this one, you are missing out. It works so smoothly every time and we love how easy it is to use.
The safety features of this craft knife are an added bonus too! If like us, you've ever cut yourself while trying to change the blades in your craft knife, you're going to love the True Control Knife.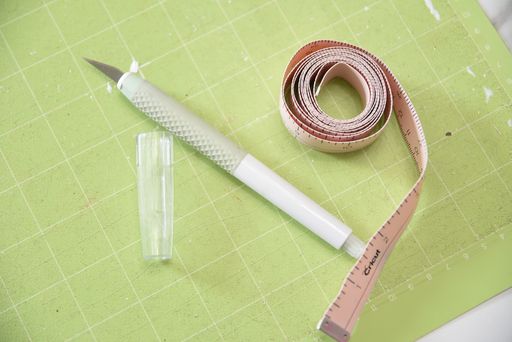 Canon TS8320 Printer
If you want to make Print then Cut projects, you have to have a good printer. This Canon printer is our favorite because we are able to get fantastic results every single time!
It prints beautifully and because it has a rear-loading tray, the materials feed through the machine really well without any jams (as we have seen with some other models of printers).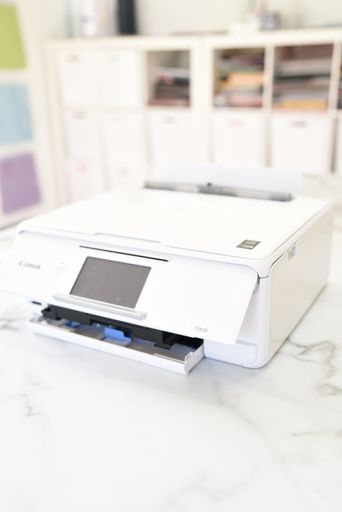 Nufun Printable Heat Transfer Paper
This is another must-have item for those Print then Cut projects you want to make. We have tried out many different heat transfer papers, but this is the one that gives us flawless results time after time.
It's so easy to work with, the printed design looks beautiful, and it's incredibly easy to weed. You're going to want to keep a supply of this heat transfer paper in your craft room at all times!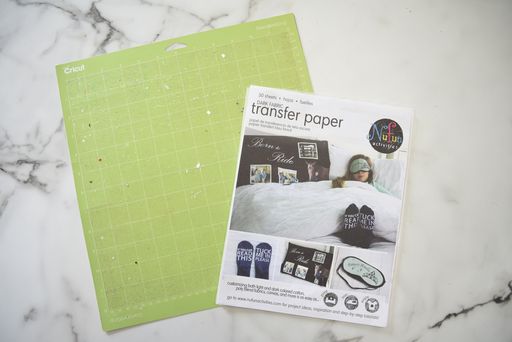 Minwax and Varathane Wood Stains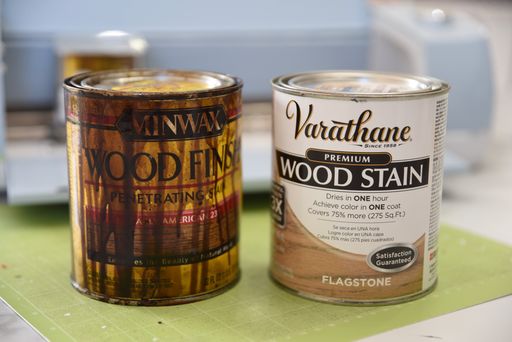 Lynn Lilly Hot Glue Gun
We adore this hot glue gun. Just look at it – it's so pretty! No, that's not the only reason we love it though. First, let's talk about the precision tip.
Have you ever worked with one of those glue guns where the tip is so wide that the glue just glops out of it everywhere? Us too! The precision tip on this glue gun allows us to be – well – precise. We can place the glue in tiny little dabs exactly where we want it.
In addition, this glue gun can be used as cordlessly (as well as corded) for up to 1-2 minutes before you need to plug it in or place it back on the charging stand. It is a high temp hot glue gun, and yet, because of the way it's designed we don't burn ourselves on it as we have with glue guns in the past.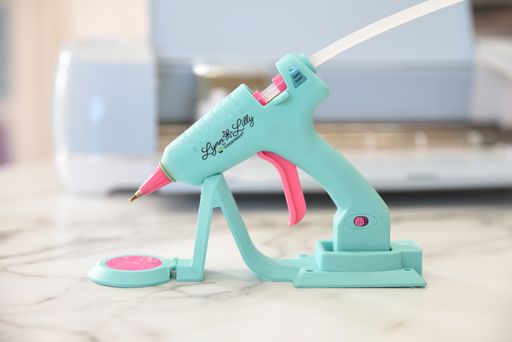 Our Favorite Weeding Tool
This weeding tool is similar to the Cricut brand weeder, but we prefer this one. The tip on the Cricut tool has a tendency to bend, and this one holds up so much better. You can often find this one for a price that is a little bit less than the Cricut tool as well.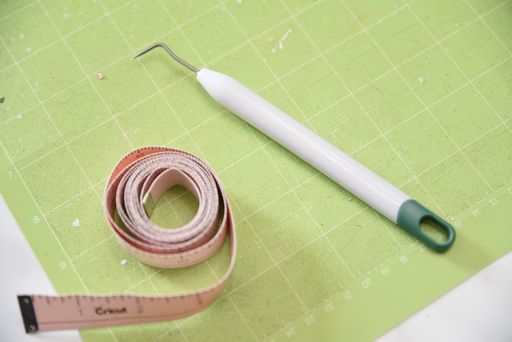 Masking Paper Transfer Tape
You are going to LOVE this transfer tape! It is incredibly economical, but even better than that, it works really well. Some transfer tapes that we have tried in the past are just too sticky. They adhere so well that then we have difficulty removing the tape without ruining our project.
Not so with this tape. It has just the right amount of adhesive for nearly any project or material.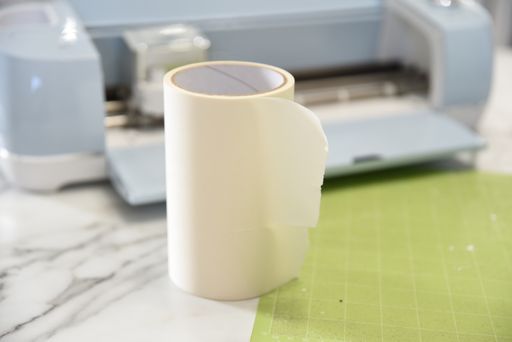 Cricut Printable Vinyl
Another favorite for those Print then Cut projects, we love Cricut Printable Vinyl.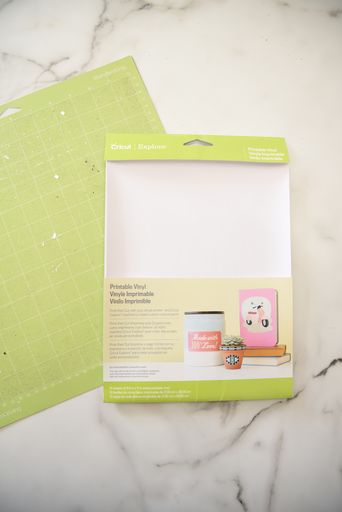 Pump Bottle
You might think it's funny to include something as simple as this little pump bottle. We highly recommend when applying vinyl to non-porous surfaces, that you clean the surface well with rubbing alcohol on a paper towel.
These little pump bottles are perfect for holding the alcohol. When you need to use it, you can easily apply some to your paper towel without making a mess. Trust us. You need one of these.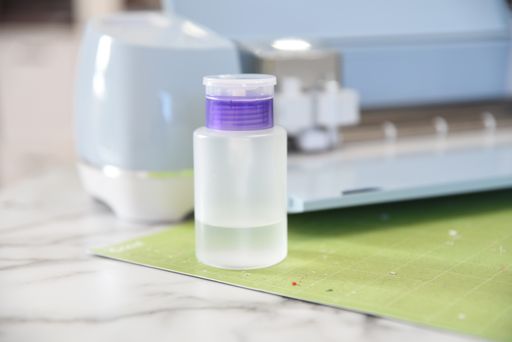 Clips
If you're working with fabric, you might be used to holding it together with straight pins. Well, have we got news for you. These clips work even better and we think they're even easier to use.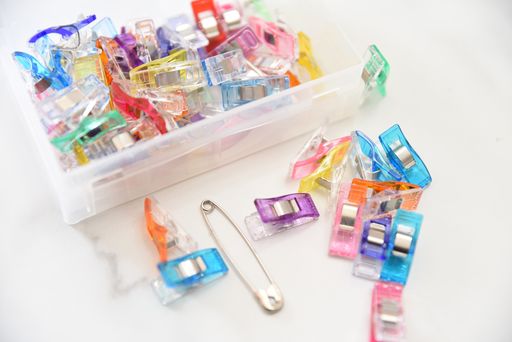 Measuring Tape
Measure. Measure again. Maybe measure one more time.
Yes – we always stress the importance of measuring twice (or more!) and cutting once. This will save you some much material, money, and frustration.
That's why we always keep a measuring tape on hand. It's ideal for pulling out of your pocket whenever you need it and double-checking to ensure that your design is going to fit your surface perfectly.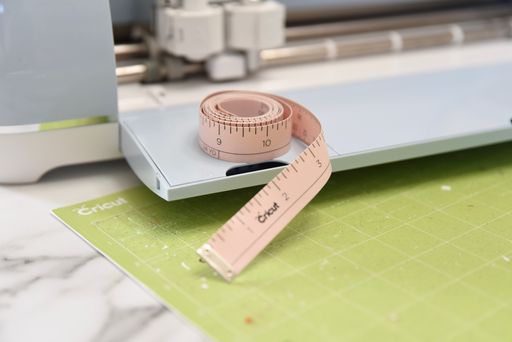 Scotch Advanced Tape Glider (ATG)
When we aren't using our Lynn Lilly hot glue gun, this is probably the next most-used form of adhesive in our studio. It's so easy to apply a small spot or entire strip of adhesive to your craft project.
We love how well the adhesive sticks, and yet, if you make a mistake, it's quite forgiving. You can easily peel up your cardstock or other similar materials, adjust them, and lay them back down correctly. No tell-tale traces of adhesive left behind to mar your project!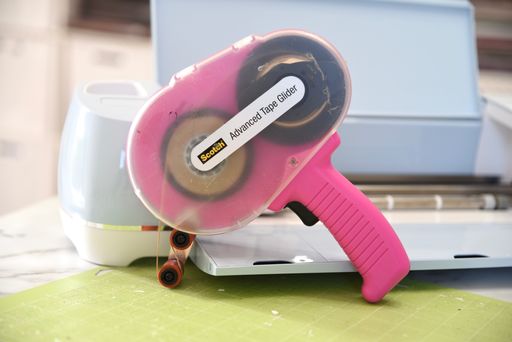 We hope that sharing our favorite craft products with you has inspired you to stock your craft room and start creating the craft projects of your dreams. We can't wait to see them. Be sure to use hashtag #MakersGonnaLearn to show us what you made!
Tanner, Courtney, and the rest of the Makers Gonna Learn Team are all here because we love die-cutting and especially love sharing fun projects and tutorials with fellow makers. We are all great friends and are always having a blast when we are together- you will see this on camera, especially during live streams! We are here to inspire and support you in your crafting journey!