Silhouette Cameo 3 Unboxing
I am super excited and super nervous to unbox my Silhouette Cameo 3! We have so many members at Makers Gonna Learn that need some help in mastering their Silhouette machine.
Want to learn more about the Silhouette Cameo 4? We've got you covered.
I love Cricut for a hundred different reasons but I do think there are so many amazing things that Silhouette can do. If you're on a budget, this machine is definitely at a lower price than Cricut, while still allowing you to make some fantastic craft projects.
We are offering Silhouette exclusive training on our membership site Makers Gonna Learn. This is something we're super excited about as it will allow us to bridge the gap and open up to even more potential members and viewers to help them master their Silhouette.
In this post, I'm going to share with you how I unboxed my Silhouette Cameo 3 for the first time. I think this is a great way to document how it works so you know what to expect.
As soon as you open the box you can see where to go for your downloadable guides and to get resources. In the first little box, we have all of our cords. They've also included a tool called a Pick Me Up. I'm not really sure what that is right now, but I'm sure we'll figure it out as we get further into the unboxing and learning about Silhouette.
We also have two mats from Silhouette. We have the light hold cutting mat and it's clear which is kind of weird. And then I guess the other one is the regular mat – it doesn't really tell us anything about it.
There's more little fun stuff in here! We have a scraper and a spatula. I'm so excited to try out some of these tools to see which tools I want to use with which projects. I'm not sure if these tools come with every machine or if it just happened to be the one I bought. We also have the Silhouette blade. It looks like you can change the blade out. One thing I'm not too excited about is that the Silhouette blades have to be manually changed. It's not automatic like with Cricut, so that's one thing you need to be aware of.
I went with a Cameo 3 because it was the most recent one. It's a pretty large machine. In fact, it's a lot larger than I expected. It definitely looks like a really nice piece of equipment and we're excited to test this out and do comparisons between it and other machines. We're excited to be able to give you lots of great tips and tricks and videos on the Silhouette Cameo 3.
Get excited for our journey with this machine! We're going to be learning about how to set this up, how to use all of these different mats and much more! We're super excited to add this as an additional value to our membership site so that all die-cutting enthusiasts from multiple brands are able to enjoy it. So, welcome all of our Silhouette fans to Makers Gonna Learn! A Silhouette Exclusive Course will be available to our members. It's coming out very soon so be sure to check it out.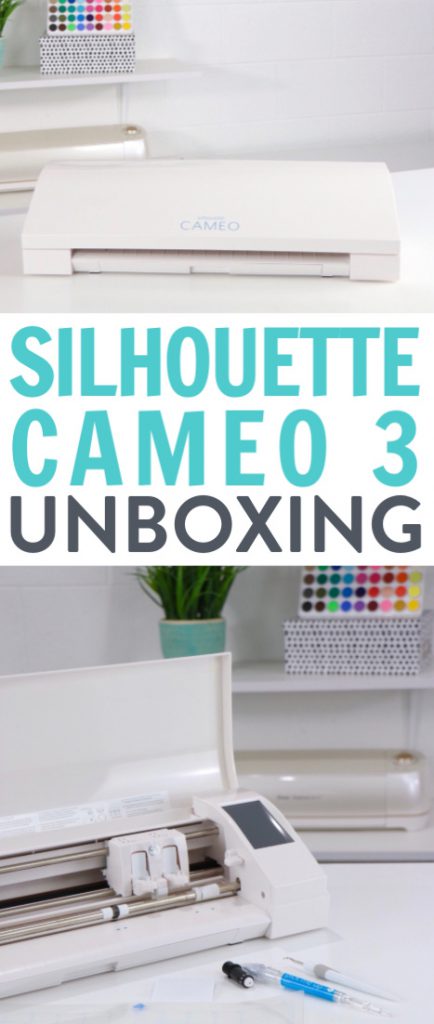 Tanner, Courtney, and the rest of the Makers Gonna Learn Team are all here because we love die-cutting and especially love sharing fun projects and tutorials with fellow makers. We are all great friends and are always having a blast when we are together- you will see this on camera, especially during live streams! We are here to inspire and support you in your crafting journey!