Top 5 Cricut Projects to Make Money
May 5, 2021 by Cyn Gagen
Disclosure: Some of the links below are affiliate links provided for your convenience. This means, at no additional cost to you, we will earn a commission if you click through and make a purchase.
We love making money with our Cricut! If you would like to know how too, learning about profitable projects you can make is a great place to start! These are the Top 5 Cricut Projects to Make Money – guaranteed!
We wouldn't want you all to waste time and money creating projects that aren't going to sell. You need ideas that are surefire hits and we have found 5 of them to get you started when planning and building your business.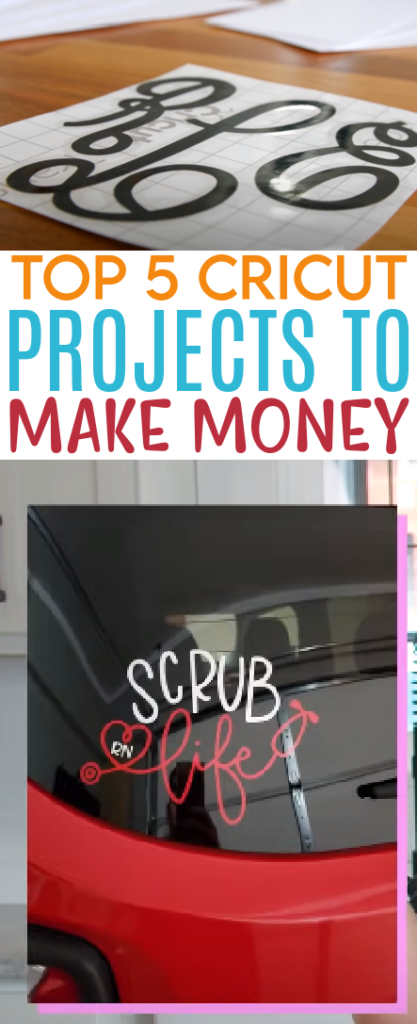 Top 5 Cricut Projects to Make Money
If you are planning to start a new crafting business, or are just ready to really build up the one you've got, you need to grab our FREE Roadmap to Success.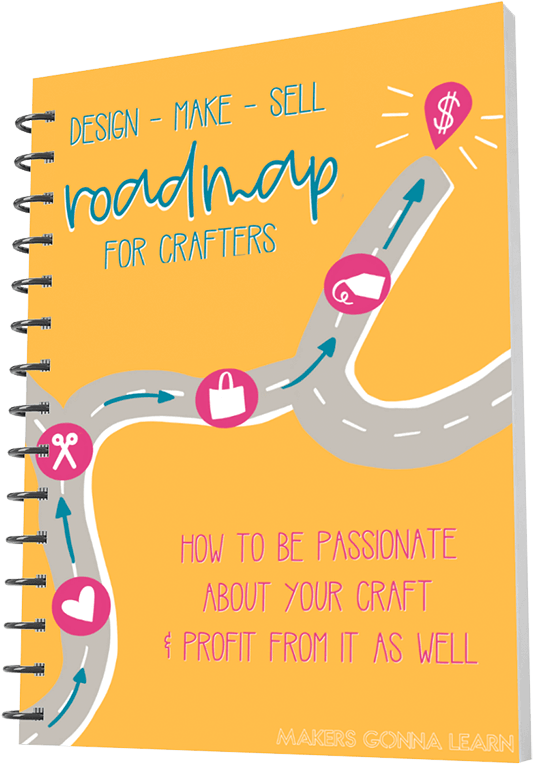 And be sure to register for our FREE Masterclass – Crafting Can Be Profitable: The 5 Secrets to Using Your Die-Cutting
Machine for a Successful Business too!
One of the most important considerations when it comes to being able to make money with your Cricut machine, is to think about which craft projects will be easy and inexpensive to ship to your customers. There are many different types of crafts you can make, but if shipping is going to be so expensive that it eats into your profits too much, you might want to consider something else.
Another thing to think about – if you can offer customization of your products, you can charge more money. People love to buy things with their names or monograms or other such information on them and they are willing to pay more to get these.
So, let's jump into our 5 ideas of things to make and sell with your Cricut: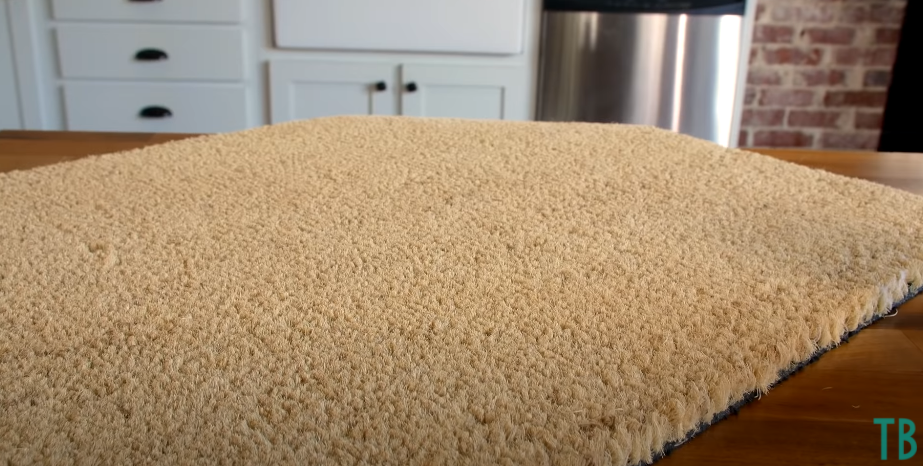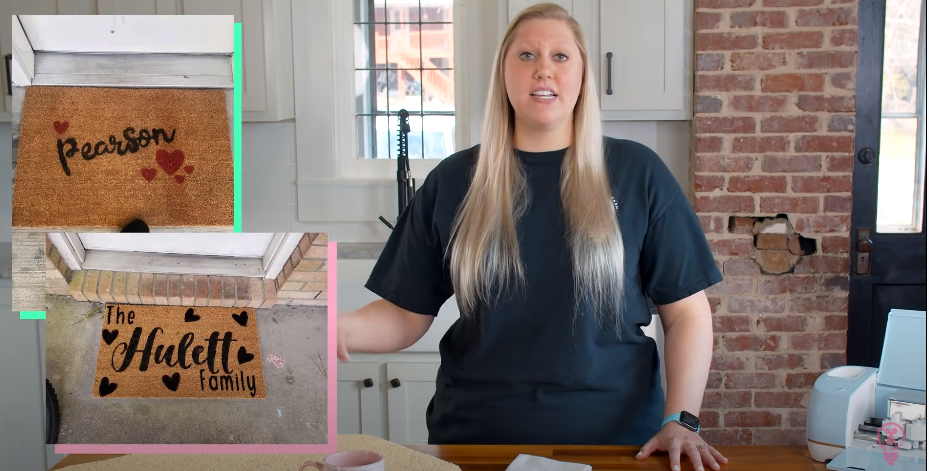 Doormats –
Doormats are something that are easy to make and easy to ship. You can roll them up and use a skinny box and ship them off to your customers. Because this is something easily customized with freezer paper stenciled-on designs, you can definitely charge more for these. The most popular option for these is personalizing them with a customer's last name.
Working within your comfort level, you could offer a variety of fonts and designs available for customers to pick and choose on to assemble their own custom design. Providing these options means you can stick to designs you are comfortable making while still offering choices to your customers.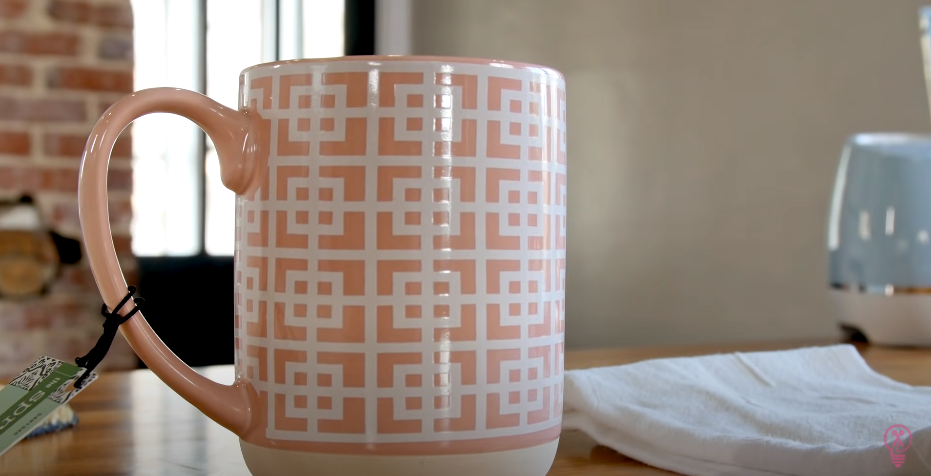 Mugs –
Mugs are incredibly popular! We know lots of people who have mug collections, meaning that they have the potential to be repeat customers. Mugs make great gifts too, so this is a product that will sell really well.
If you can find a good price on the mugs, the investment into making these is quite minimal. They typically use very little vinyl. In fact, they're a great way to use up vinyl scraps. As with the doormats, you can offer custom options as well – names, monograms, first initials, and more.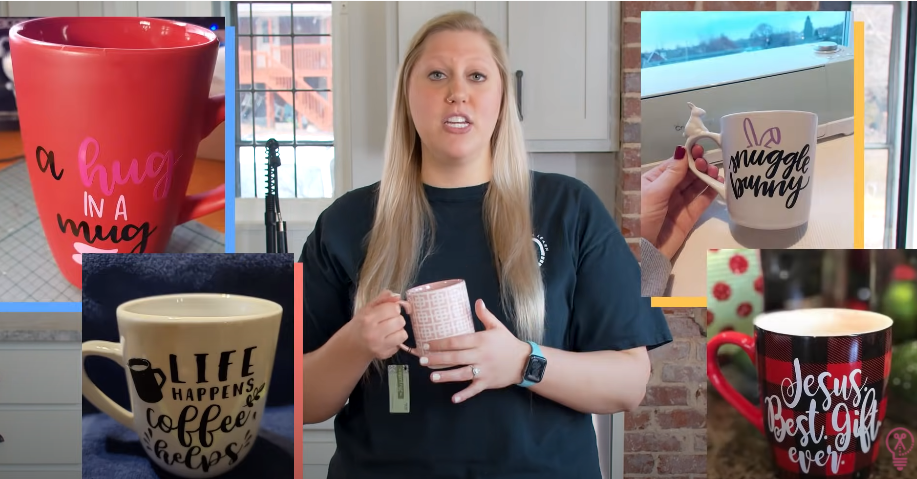 You can also offer your customer the option to seal the mug. This adds another layer to the service you provide and obviously, you can charge accordingly for it too.
How to make mugs dishwasher safe
Because mugs are fairly small, they are easy to ship, but you do need to be sure to have good packing material on hand to keep them safe during the shipping process: paper for wrapping, bubble wrap, and items like that will be really important here.
Pro tip: Be sure to bulk buy where appropriate. Try out a few to start with, and if you like the results, then you can buy in bulk to save even more on your material costs.
Kitchen Towels
These flour sack kitchen towels are very popular and so easy to make and ship! Small and lightweight, they don't cost much to ship. Because they only use a small amount of vinyl (scraps for the most part!), they're really inexpensive to make too.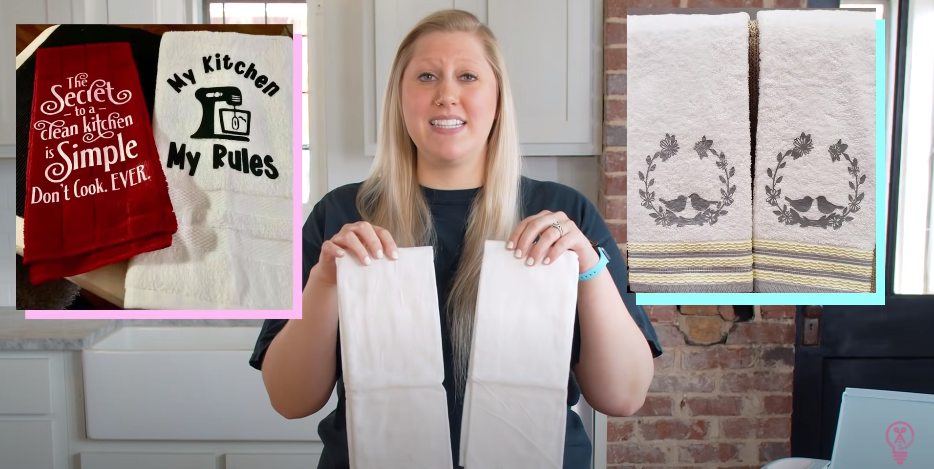 You can whip these up in such a short amount of time, pop them into a bubble mailer, and get them shipped off in almost no time. Take your customer experience to the next level by including care instructions.
Remember that just like with the doormat and mugs, you can offer to personalize these (Rachel's Kitchen, for example) and charge more for that.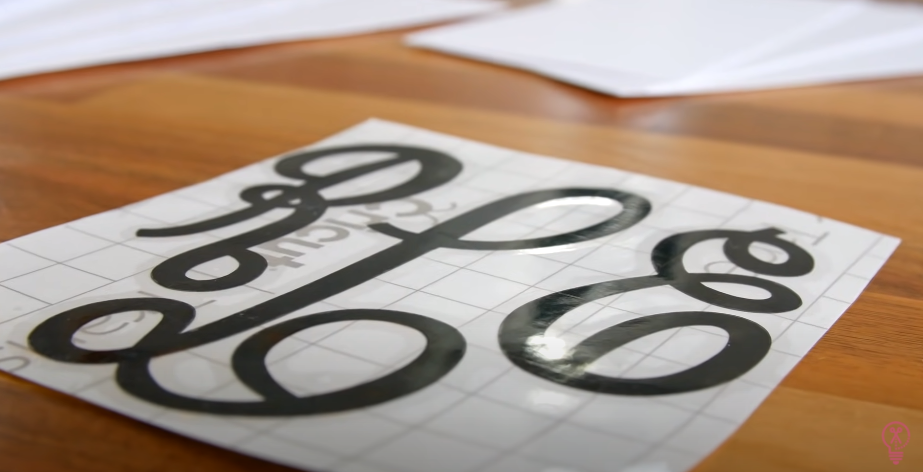 Vinyl Decals –
Making vinyl decals is another great way to make quick and easy money. People can buy these and then use them on their cars, apply them to their own mugs or laptop cases, or, if you use HTV, they can even add them to their own backpacks. There are so many possibilities. These sell really well!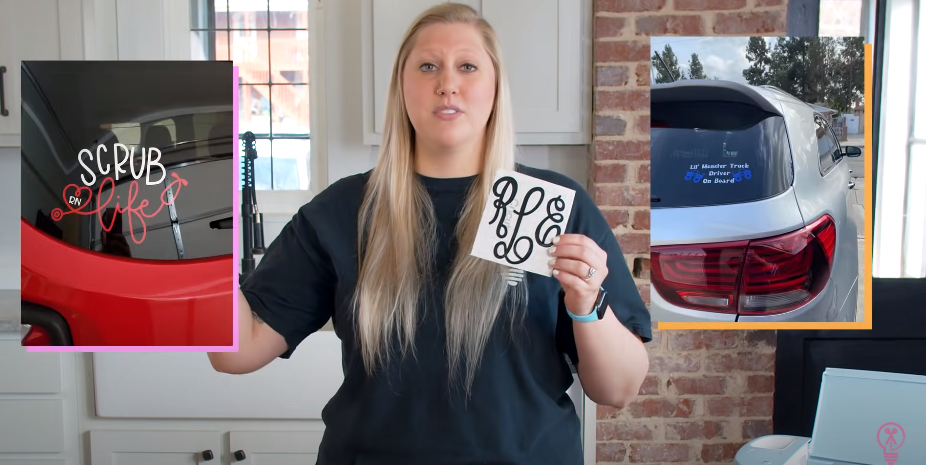 Obviously, being as small and flat as they are, they are incredibly easy and inexpensive to ship too! They only take a small amount of vinyl and it's easy for you to offer your customers sizes and colors to choose from. There's no dry time so as long as you have the vinyl in stock, you're all set to make these and get them sent out quickly.
T-shirts –
Last, but not least, we have t-shirts. These are super popular! They're so easy to customize and ship out to your customers. Just like with the towels, they don't use much vinyl and they're really quick and easy to make.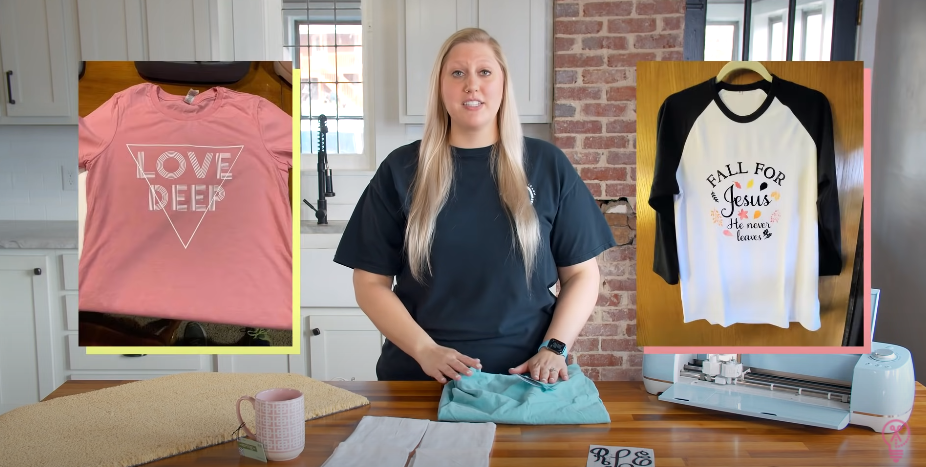 Shirts are a great option for selling a whole set at once – they could be shirts for a company, a team, or a bridal party, for example. You can offer your customers color and font options to personalize them. It's easy to find wholesalers where you can buy shirts in bulk to make even more profit when selling them.
Through our extensive research, these are the top 5 best-selling items that will help you make money with your Cricut machine. They are overall incredibly popular, while at the same time, inexpensive to produce and ship. If you're starting out with your Cricut craft business, these are great products to consider.