Weld, Attach, and Group
Sometimes when you're just getting started with Cricut, the various terms used in Cricut Design Space can be confusing. We find that for most people, the ones they wonder about the most are Weld, Attach, and Group. They all join things together, so what is the difference between them?
Knowing the difference between these 3 key Cricut terms is so important. The success of your craft project can depend on it. In this post, we're going to break each one down for you. We'll explain what they are and how and when to use each one of them.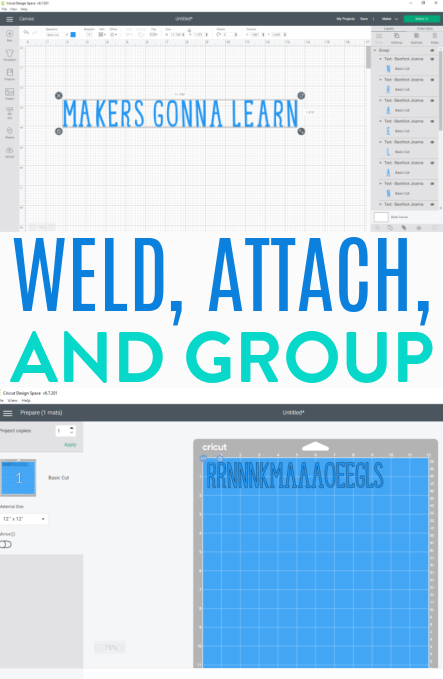 Weld, Attach, and Group
Group
Group is a really handy function in Design Space. It will help hold your design together on your mat so that part or all of it can be moved around as one.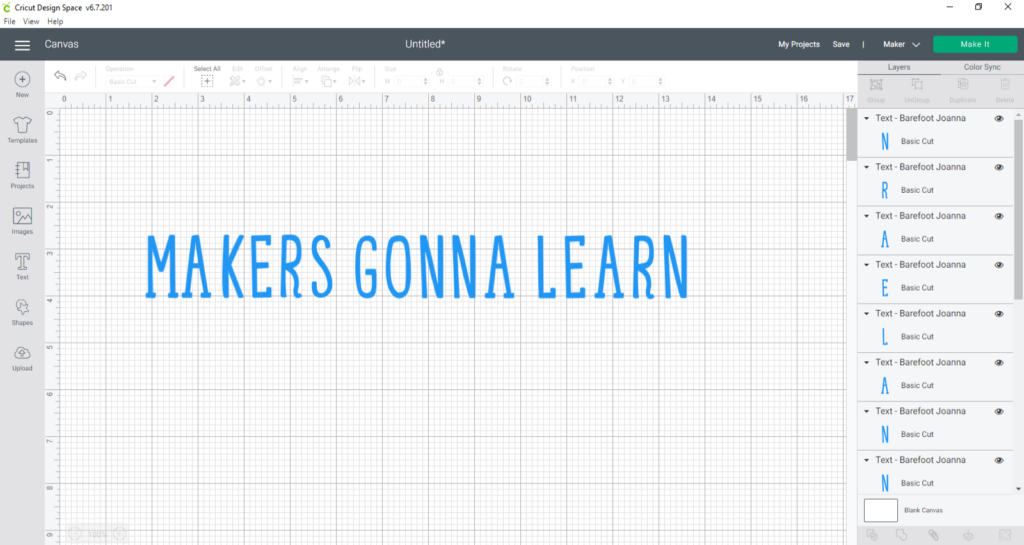 Here, we have typed some words into Design Space. Before moving on to the rest of our design, we want to make sure that these words stay together so we can move them as one phrase. This helps us place them within the rest of the design and to size them accordingly.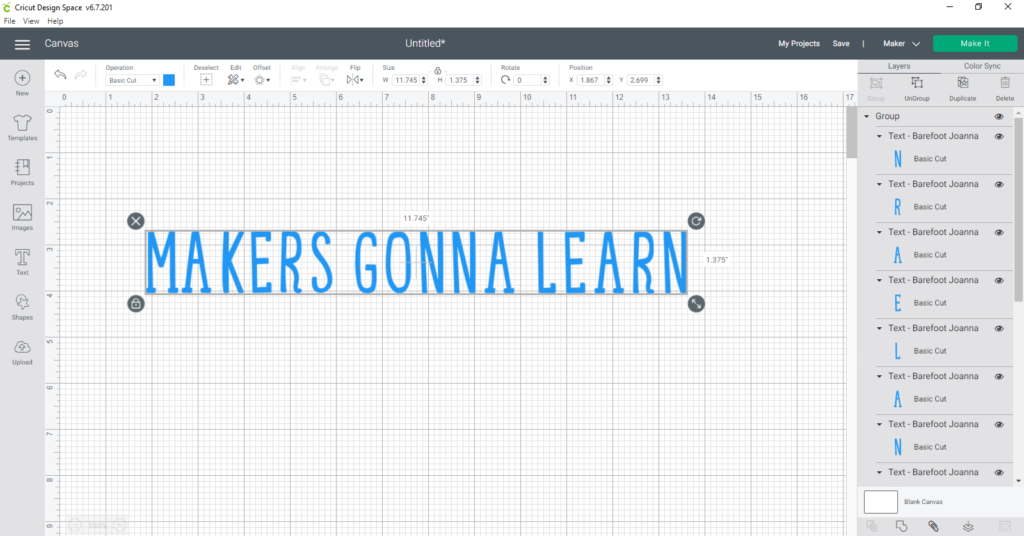 When you Group letters or design elements in Design Space, it's like putting them into a box. You can now pick up the box and move it around as you wish. You'll be ultimately moving the items in the box all together.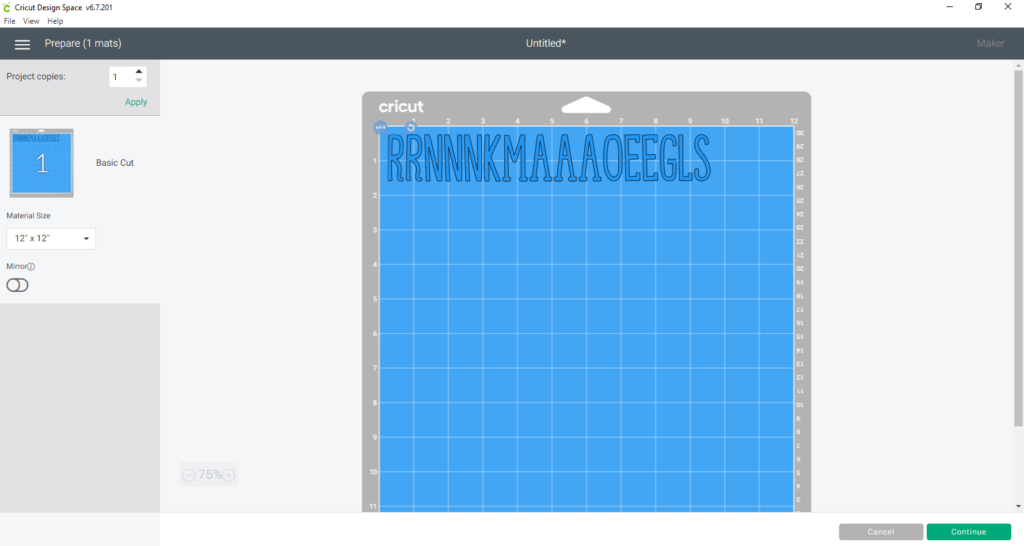 When grouped, the items inside the box are still separate, though. They're not glued together, so once you open the box, you will be able to take them back out of the box and move them around separately.
So what does this mean in Cricut terms? It means that once you Group items together, you can move them around your Design Space canvas all at once, but at any time, you can Ungroup them and move them separately again.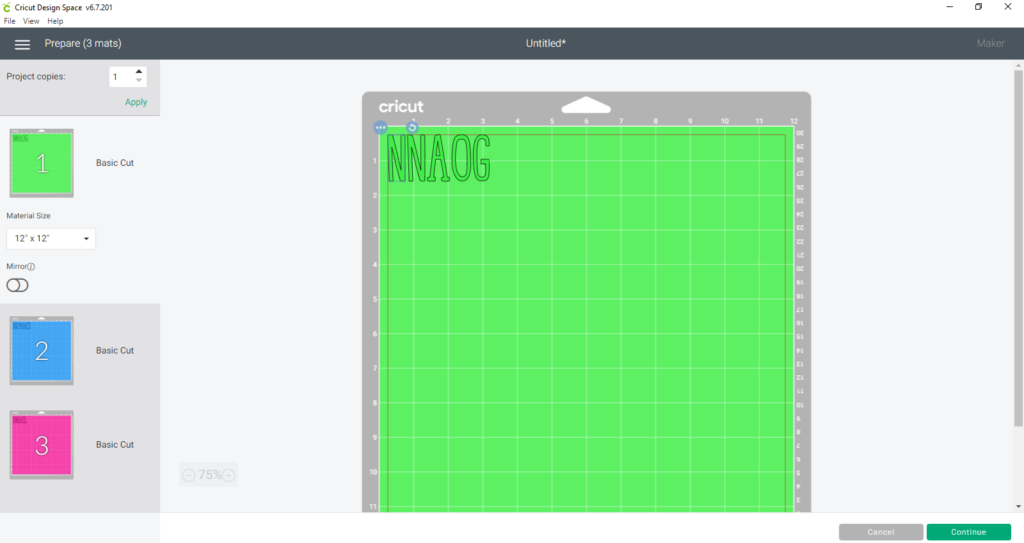 The grouped items are still separate layers in your Layers Panel. This means that when you choose Make It, they will go to your cutting mats as different layers and will no longer be in the order or layout that you had them in on your canvas.
You can easily detach the letter or other elements from each other by using Ungroup.
Attach
Attaching is another option for joining parts of your design together.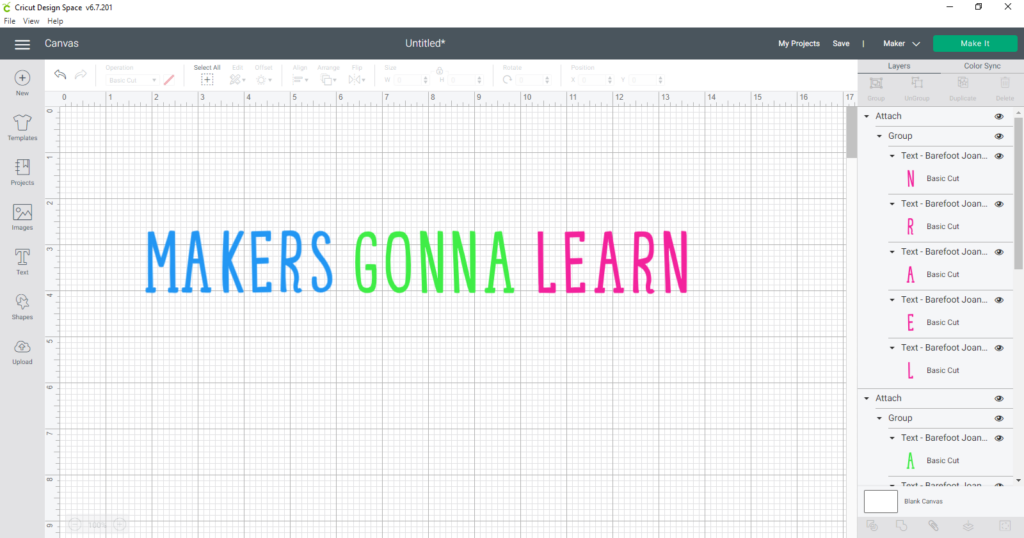 You can think of Attach as being more like using a paper clip. It holds things together and keeps them together (more so than a box) in the correct order, but this can still be changed easily using Detach.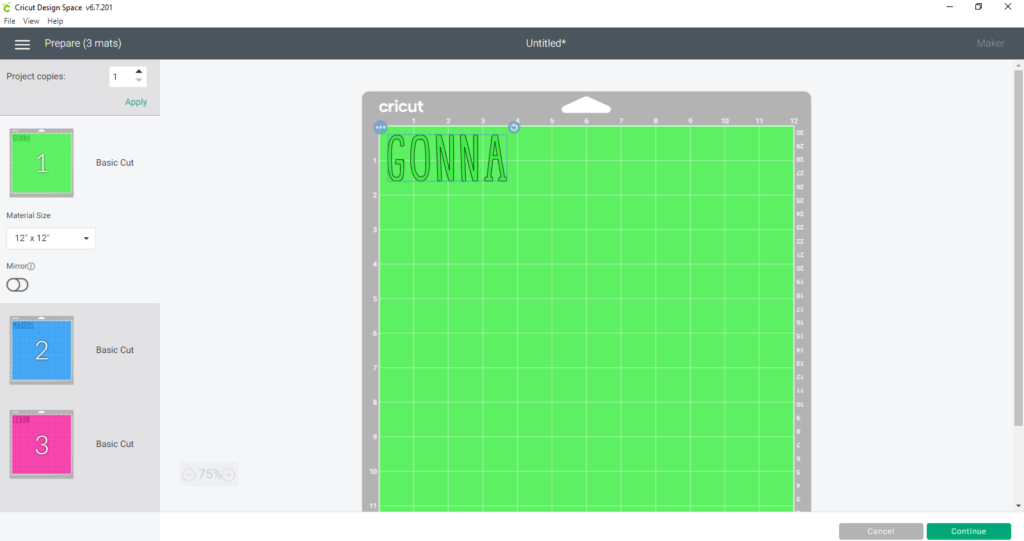 When working with text or something else that needs to be in a certain order, this is the one you want to choose. The letters remain separate layers, but even once you choose Make It, they stay attached in the desired order on your cutting mats.
Compare this with the example we showed with sending items to the cutting mats when they were grouped together instead of attached. With Group, Design Space will try to place them on the mat in an order and arrangement that makes the most efficient use of the vinyl. With Attach, they stay in the order you placed them in.
Weld
If Group keeps things together while working in Design Space and Attach will keep them together even once they've been sent to the cutting mats, what's the point of Weld? Welding is kind of like using Super Glue to join them together. Even more than that, it joins them together seamlessly – as if they were never separate to begin with.
So, there are two things that make Weld quite different from Group and Attach. 1) It's permanent. You really want to be sure you're happy with your design before you Weld. You can "unweld" by using the Undo button, but only if welding is the last thing you did.
2) When you weld, the elements are joined together into one layer. So, weld is extremely important for joining cursive fonts.
Attach vs. Weld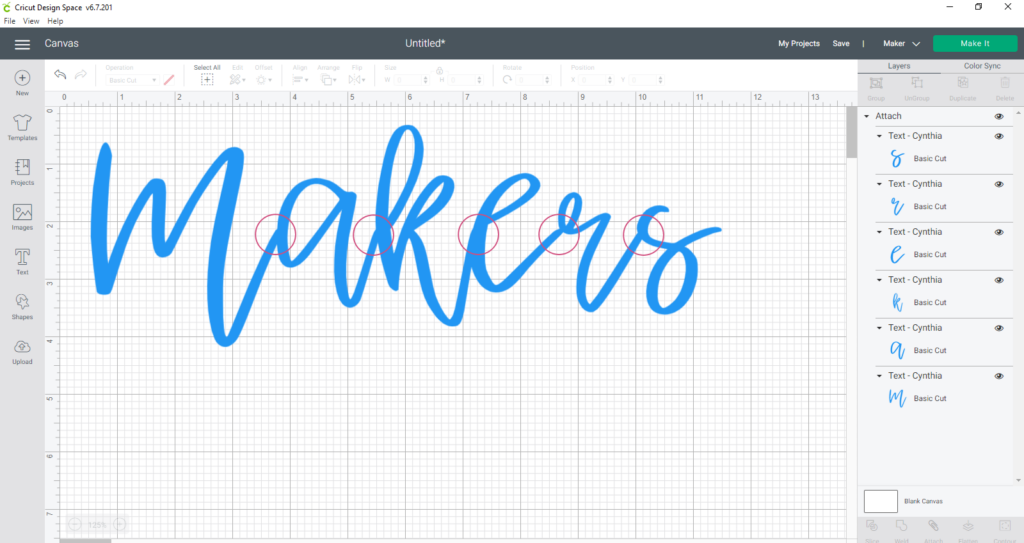 In the example above, the letters in this word have been joined together using Attach. Each of those circles represents the spot where each letter joins up with the next. This is a really important and key difference between Attach and Weld.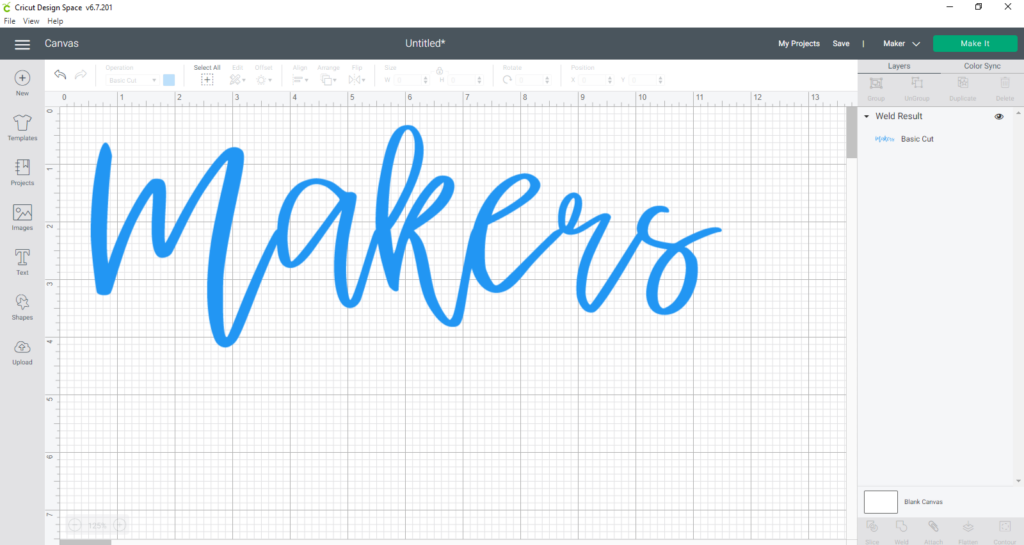 Take a look at the Layers Panel in each of the images above. You'll see that for Attach, the letters are all still separate layers (similar to Group, but the difference being that they will stay joined even once sent to the cutting mat). For Weld, the letters have all been joined together into one layer.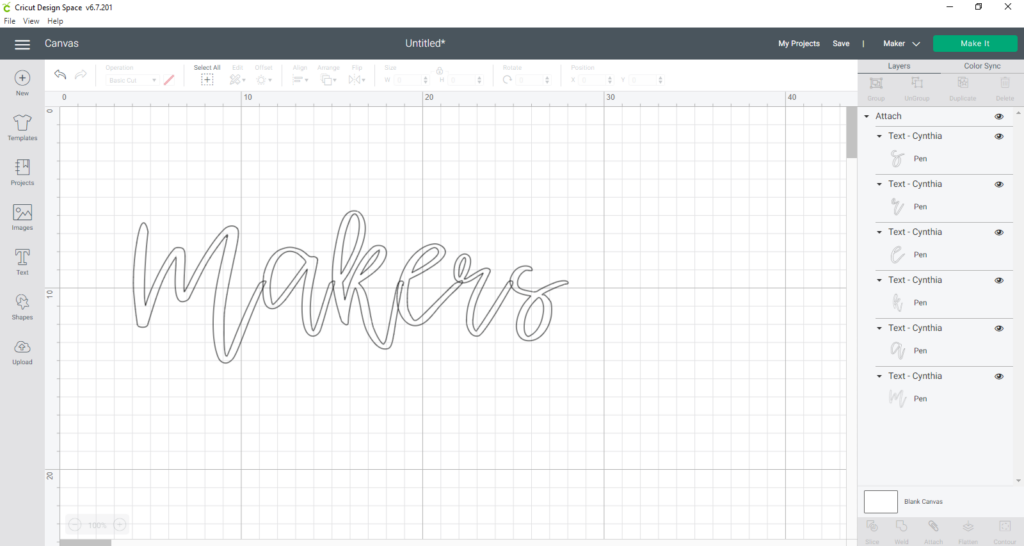 Why does it matter that one is in multiple layers and the other is in one layer? You can see this more clearly by changing the cut lines to draw lines as we did in the image above. Take a close look at where the letters join together. See those overlapping lines? With Attach, each of those will cut.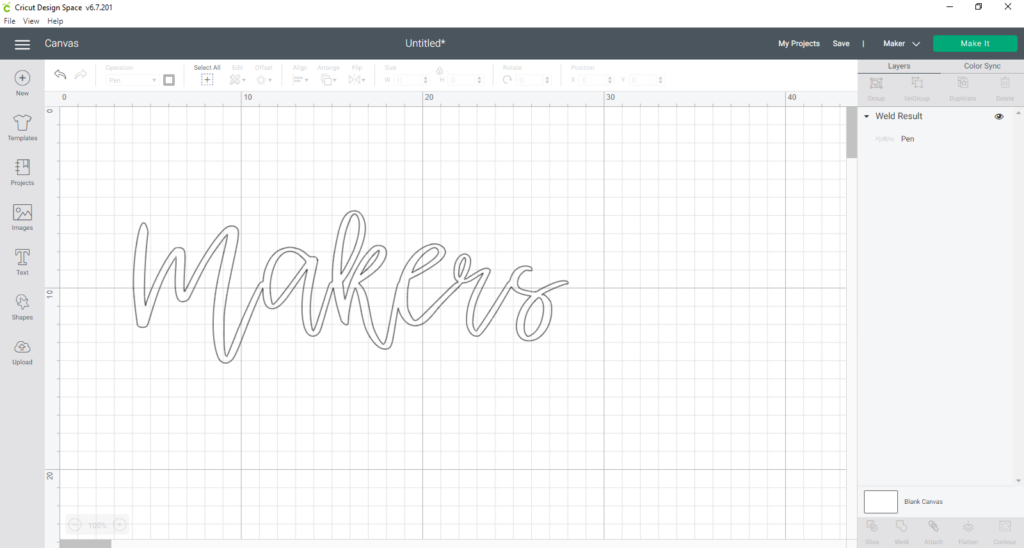 With Weld, as seen above, you can see that the letters join together seamlessly without that overlap.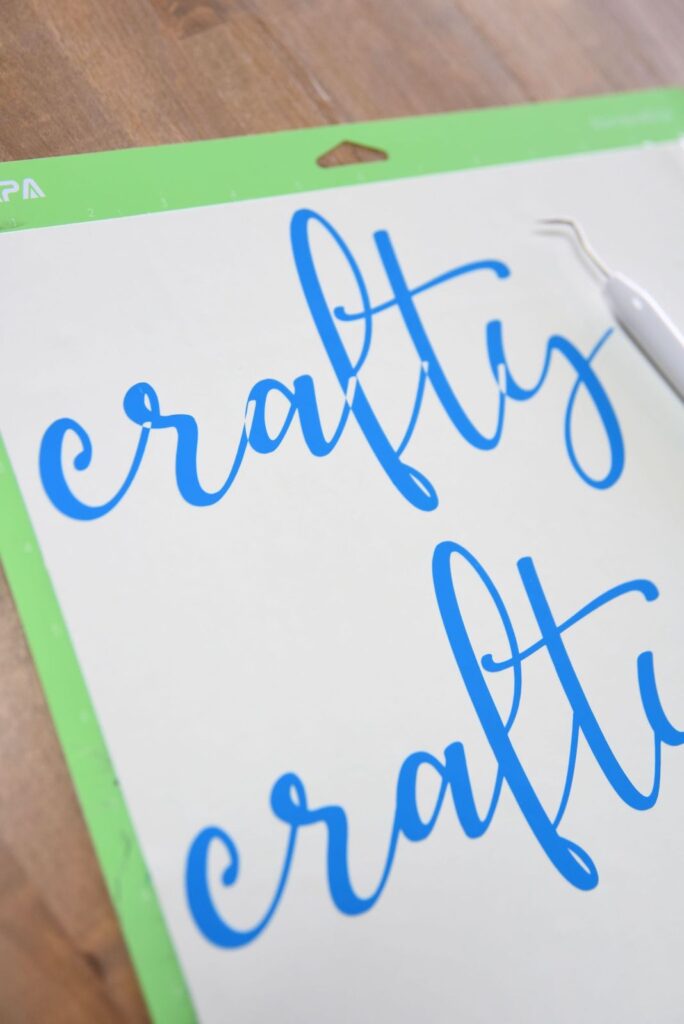 This example shows it even better. This is after cutting – an attached word on the top and a welded one on the bottom. See how those overlapping parts of the joined letters cut out with Attach?
Hopefully, this makes the difference between Group, Attach, and Weld and when and how to use each one of them. Pin this post to your Pinterest account and you'll be able to refer back to it anytime you need it.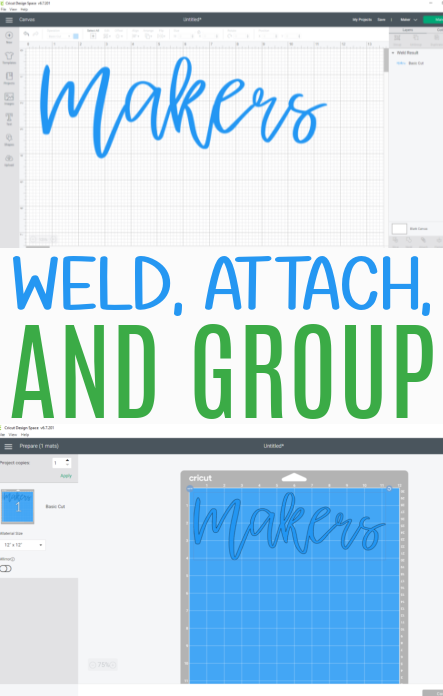 Tanner, Courtney, and the rest of the Makers Gonna Learn Team are all here because we love die-cutting and especially love sharing fun projects and tutorials with fellow makers. We are all great friends and are always having a blast when we are together- you will see this on camera, especially during live streams! We are here to inspire and support you in your crafting journey!