15 Things to Know Before Using Your Silhouette Machine
If you're a Silhouette die-cutting beginner, these tips will help you master your machine in no time! Here are 15 Things to Know Before Using your Silhouette Machine.
Getting ready to buy a Silhouette die cutting machine? Or maybe you just ordered one and are anxiously waiting for it to arrive? You can start getting ready before you even have the machine in your hands and have a head start on using it.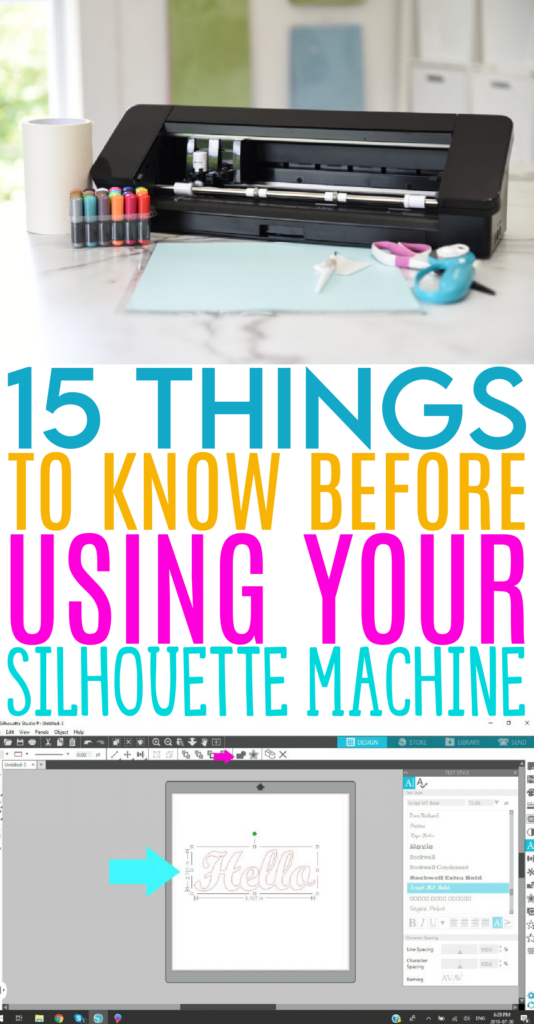 15 Things to Know Before Using Your Silhouette Machine
1 – You can download Silhouette Studio before you even get your machine.
Did you know that you can download Silhouette Studio (that's the software program that works in conjunction with your Silhouette machine) BEFORE you even buy your machine?
It's true! Why would you want to? Well, there are a few reasons. Maybe you're feeling a bit intimidated or unsure about purchasing a Silhouette.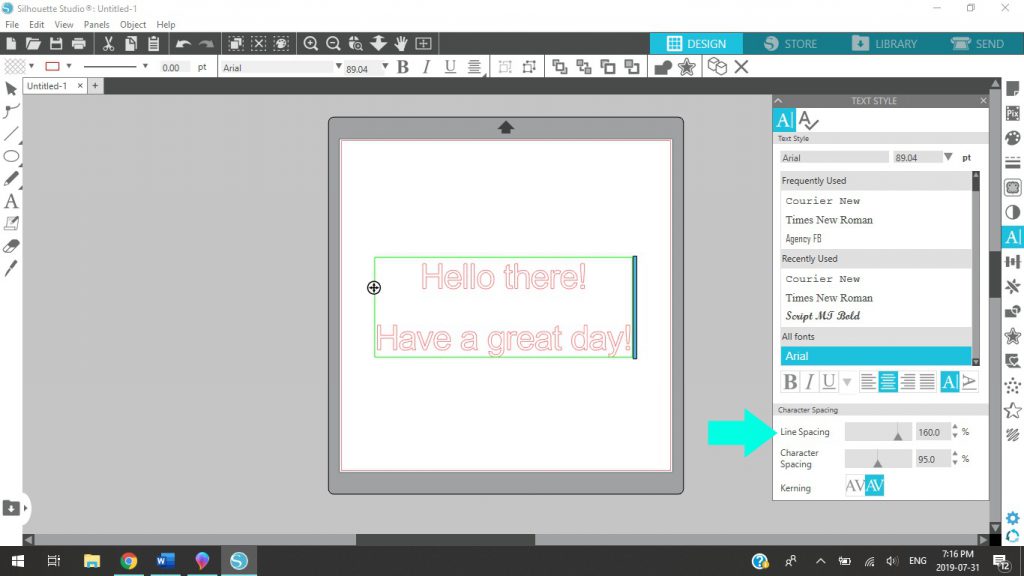 So, go ahead and try out the software first! This should help you really get a feel for it and know whether it's the right machine for you or not.
Once you've ordered your machine, you can dive in and get to know Silhouette Studio while waiting for it to arrive. Just think how much you'll already know when you get it!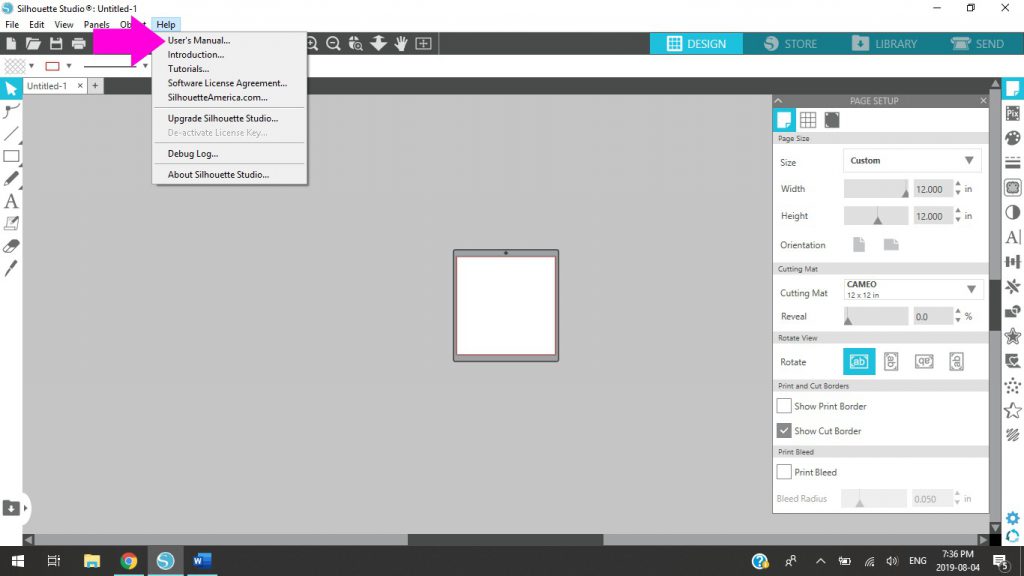 2 – Check out the Silhouette Studio manual.
Be sure to check out the last page of your Silhouette Studio manual. There, you'll find a list of keyboard shortcuts for both PC and MAC. These can really come in handy and save you time when working on your Silhouette projects!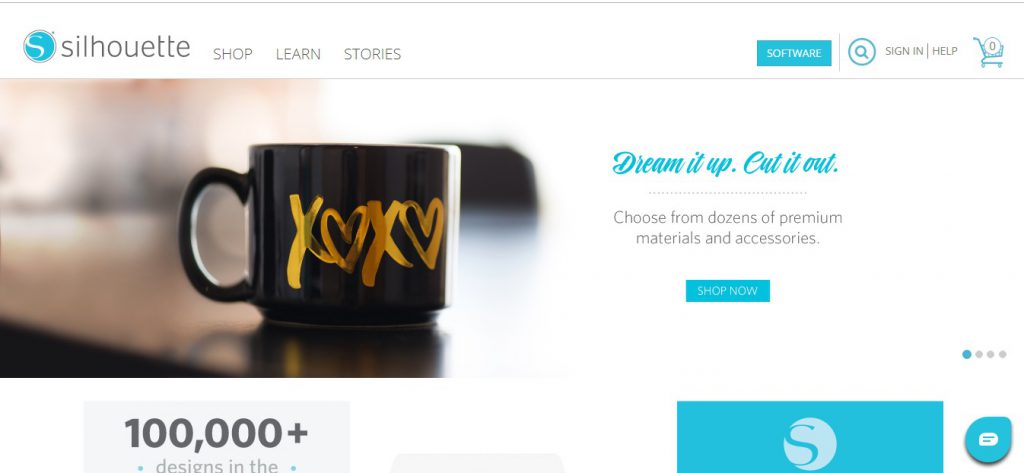 3 – Keep your software up to date.
You should also know that Silhouette will update their software from time to time. It's a really good idea to go to the Silhouette America website to check for these.
There is a function in Silhouette Studio where you can "Check for Updates" but it's not always reliable. Go right to the website, check there, and download an update if needed.
4 – Back up your Silhouette Studio library on a regular basis.
It's a great idea to back up your Silhouette Studio library on a regular basis. Always be sure to do a backup before doing any software upgrades!
When you do a backup, you will notice that it saves to your computer in an .exe format. You will not be able to preview any .exe files. To see and open the files, you will need to do a Silhouette Studio library import.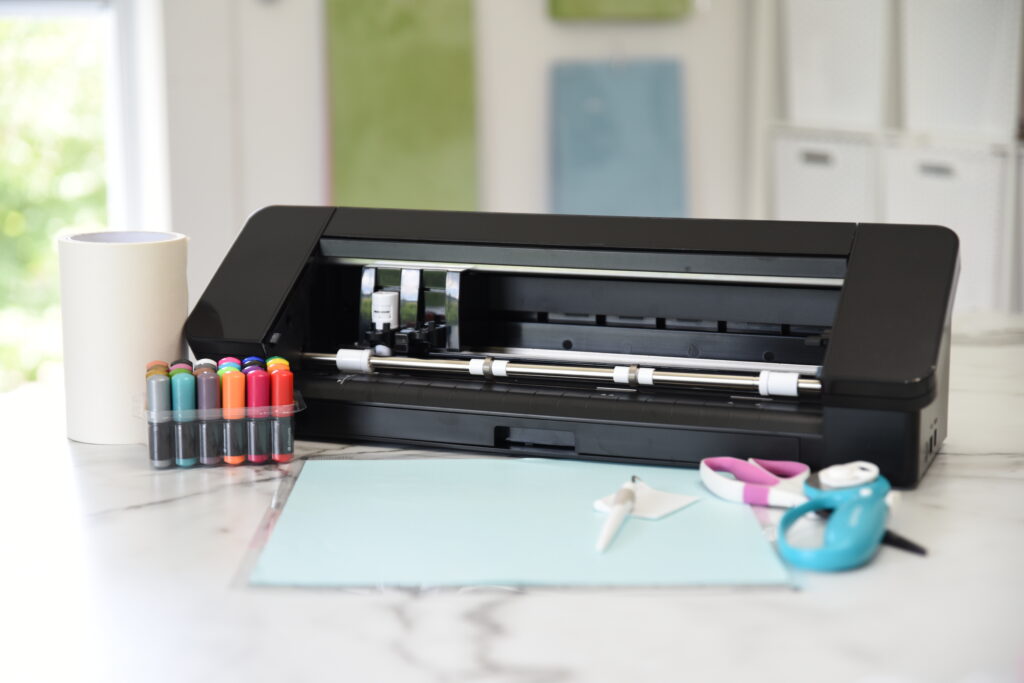 5 – Start with a beginner level project.
The next super important thing you need to remember is that you are a beginner. So, you should start with a beginner project!
Yes, we know there are tons of adorable Silhouette projects out there and you are itching to make a bunch of them! But save yourself the frustration.
Pick out a beginner level project to get started. Once you've mastered those, you can move on to more advanced projects without wanting to tear your hair out!
We've rounded up some really fun Silhouette projects perfect for beginners here. You have got to check them out and get started crafting!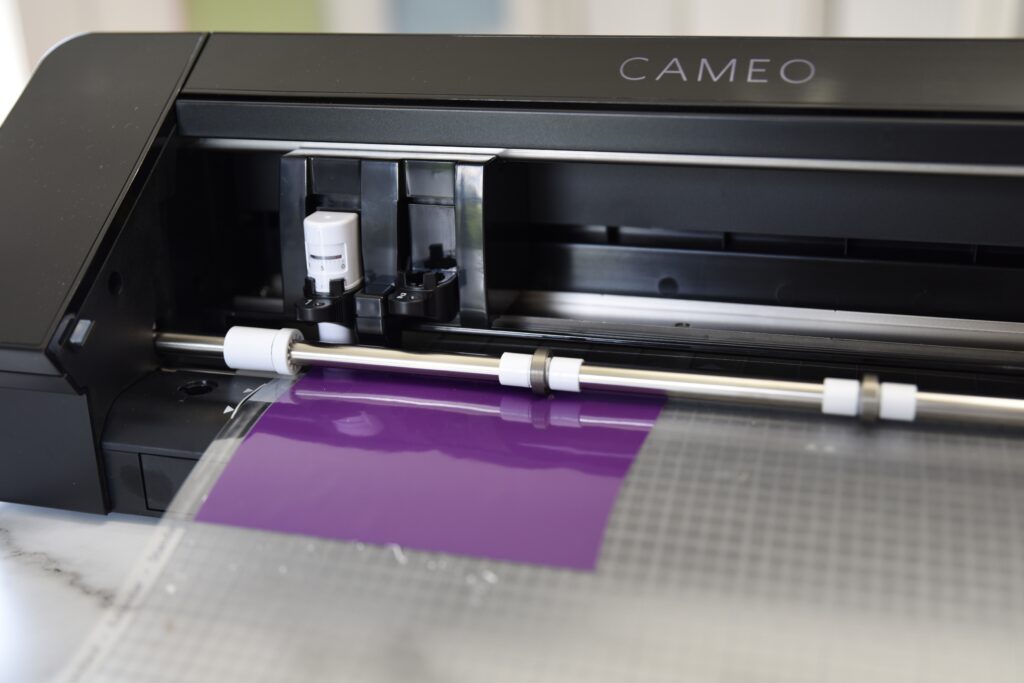 6 – Make a test cut.
Once you do pick out your beginner level project, remember: the "test cut" function is one of the most useful things your Silhouette can do. It will save you time, money, and aggravation in the long-run!
When you're a beginner, make a test cut on your first few projects to ensure that everything is set up properly. It's still a great idea to keep making those test cuts – yes, even once you have the hang of using the Silhouette – whenever you're working with a new material.
7 – Save the blue cover sheet that comes with your cutting mat.
You should save the blue cover sheet that comes with your Silhouette cutting mat. You need to remove it to use the cutting mat – this is what is protecting the sticky side of the mat when not it in use.
Some people take it off when they first go to use the machine and throw it away but it's a great idea to put it back on in between uses. It will help continue to protect your mat and the stickiness that is so important to holding your media in place!
8 – Keep your mat clean.
After many uses, your mat will become soiled and perhaps have fibers and other bits stuck to it. You can easily clean it with baby wipes.
What if your cutting mat is too sticky? Use a clean cotton t-shirt and dab it all over the mat to remove a bit of the stickiness and make it easier to use.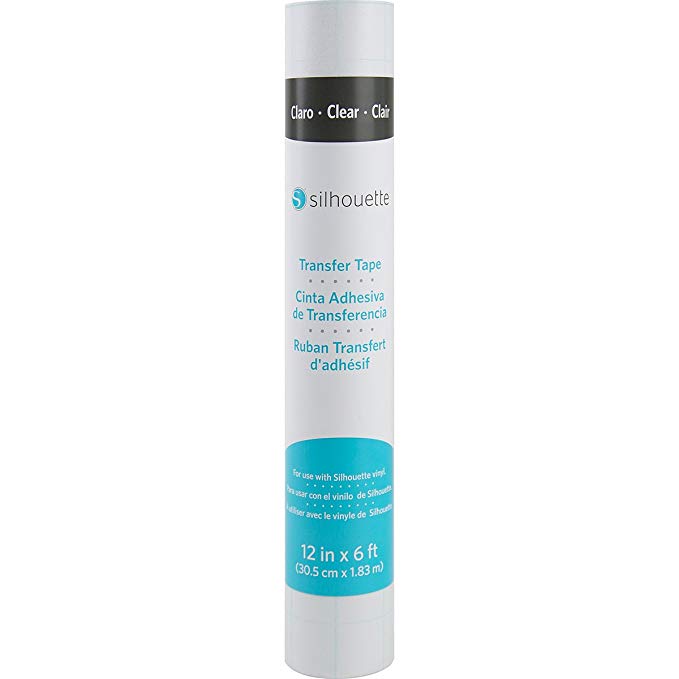 9 – Save your used transfer tape.
Speaking of saving things, be sure to keep your used transfer tape! Transfer tape is so useful – it's an adhesive tape that helps you pick up your vinyl decals so you can easily place them onto your surface.
If you place it back onto its backing once you've used it, you can reuse it at least one more time! That's a terrific money-saver!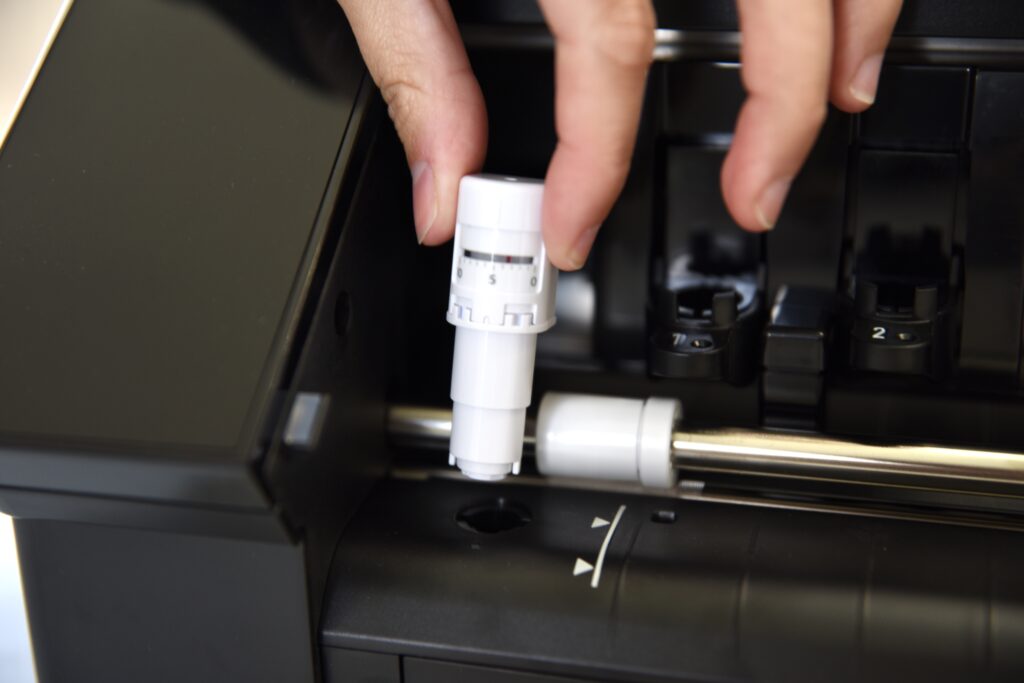 10 – Newer machines don't need a ratchet tool for the blades.
Your blades with come with a small ratchet tool. You really don't need it. It's much easier to use the built-in ratchet on the front of the machine to change the depth of your cutting blade. Insert blade and twist.
With a Cameo 3 or Portrait 2 model, the machine comes with an automatic self-adjusting blade – no ratchet required. You just need to set your machine and software to the required settings. Easy peasy!
11 – Always make sure your blade is inserted properly.
It's important to make sure that your blade is put into the machine properly. You should always have the fin on the blade pointing toward you.
Some newer blades don't have a fin. So, how can you tell that your blade is inserted properly? Make sure it is pushed all the way down in and locked in place.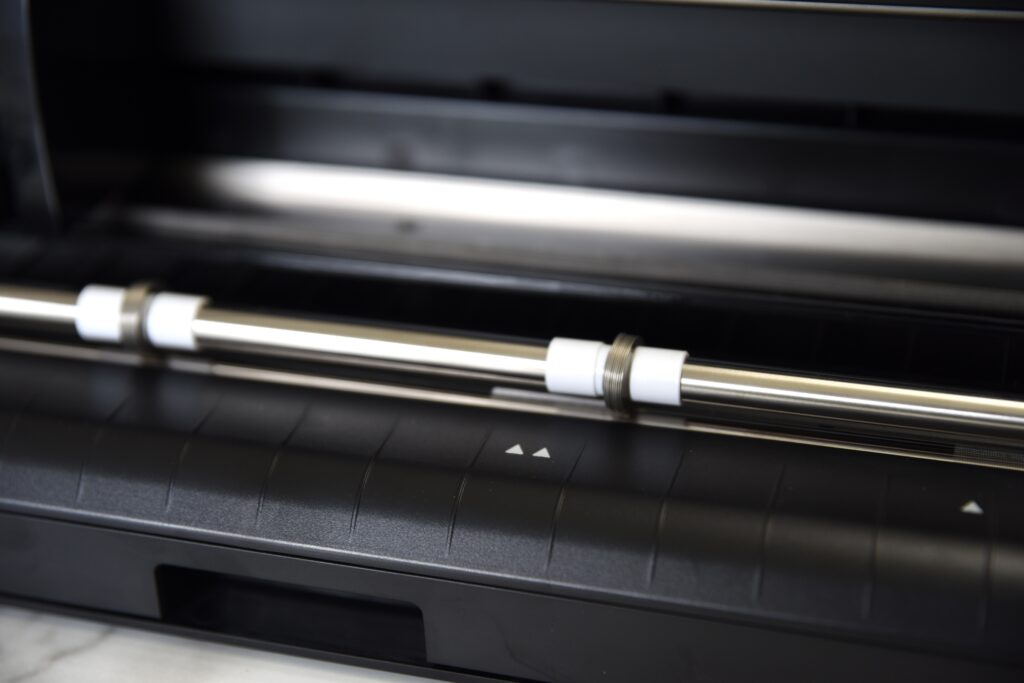 12 – Make sure the rollers are in place.
Before feeding your material into the machine, you need to make sure that the rollers are in the proper place. The left roller remains stationary but the right one can move to adjust the width of the cutting area.
The material you are cutting must be held in place by both rollers or it will slip around and won't feed through the machine properly.
13 – Weld your script letters together before cutting.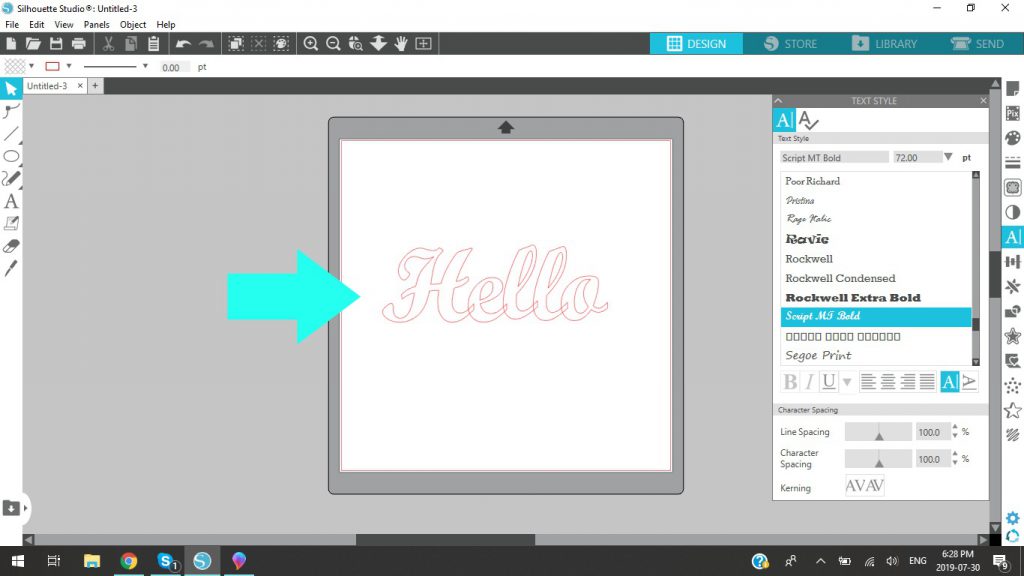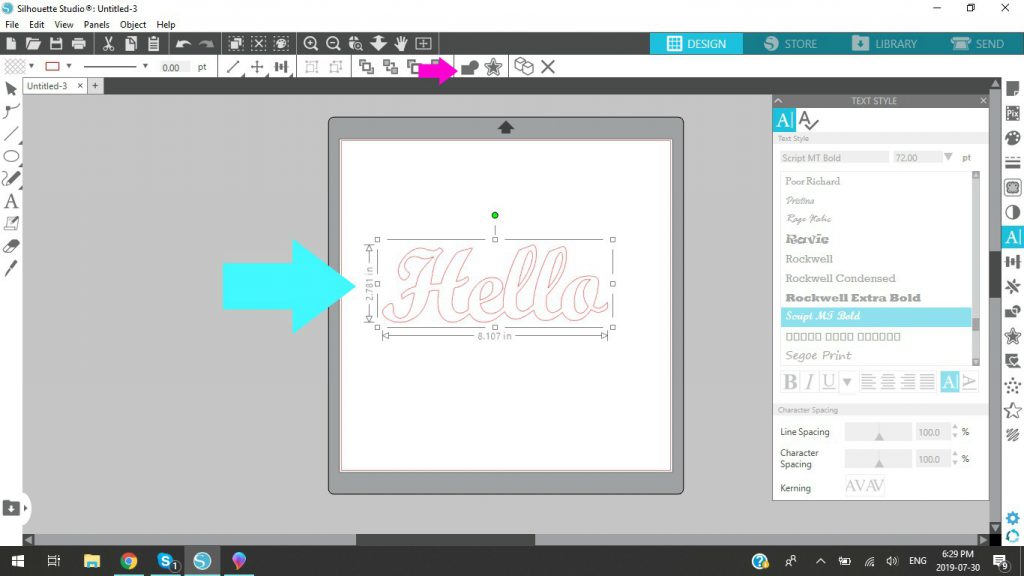 It's important to note, before printing words in script, you need to weld the letters together. Otherwise, they will print as separate letters instead a joined-together word. You need to click on the text box, then right click, and choose weld.
14 – When printing, change the line weight.
When you want to print a design from your Silhouette Studio (as a print or as a print and cut), you need to change the line weight. The default line weight is 0 – that's because most of the time you're going to be cutting and no line weight is needed for that.
But when it comes to printing any lines or unfilled text, you must use the Line Style tool to give it a line weight.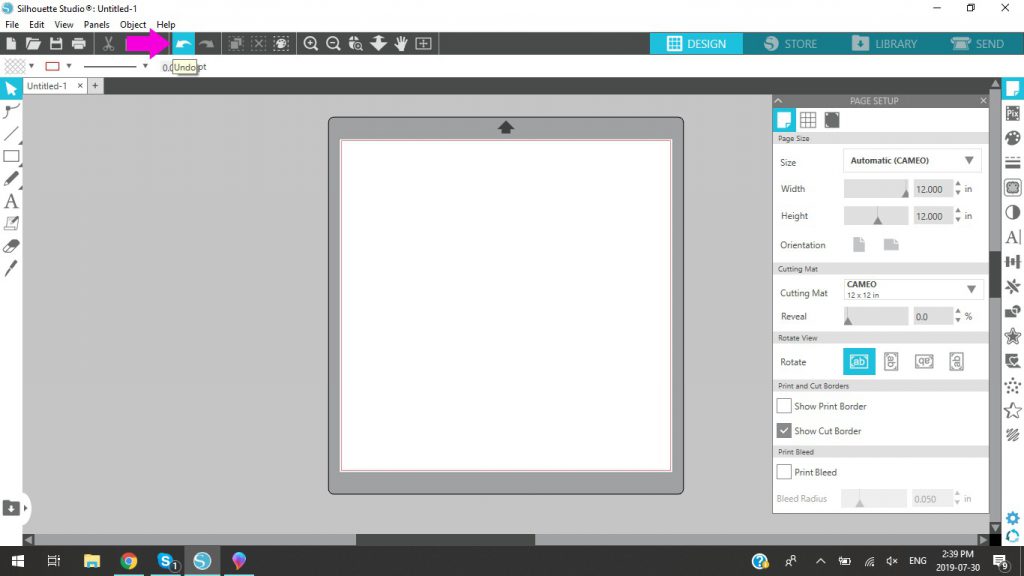 15 – Remember the undo function.
And whatever you do, don't forget about the undo function! Make a mistake with your edits? Just press the undo tool along the top tool bar. Make a bunch of mistakes with your edits? Keep pressing to undo a whole bunch of edits!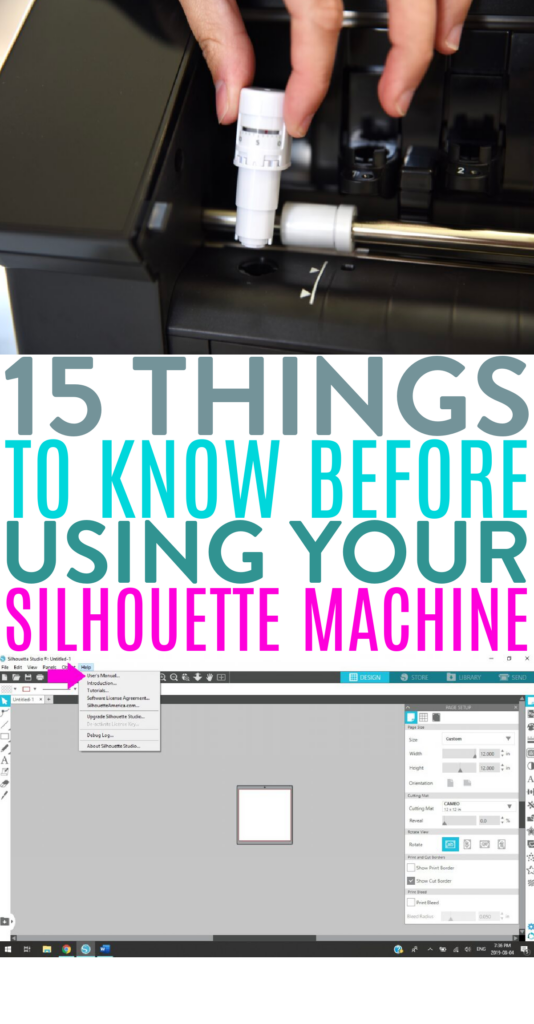 That's it! You're all set to get started with your new Silhouette machine. What will your first project be?
Here are some more helpful Silhouette posts you might want to check out when you're ready to dive a little deeper and work with text:
How to master text in Silhouette Studio
How to curve text in Silhouette Studio
Two simple ways to thicken fonts in Silhouette Studio
Tanner, Courtney, and the rest of the Makers Gonna Learn Team are all here because we love die-cutting and especially love sharing fun projects and tutorials with fellow makers. We are all great friends and are always having a blast when we are together- you will see this on camera, especially during live streams! We are here to inspire and support you in your crafting journey!