5 Foil Quill Hacks You Probably Didn't Know
If you are familiar with Foil Quill, you might be wondering about the best ways to use it. It's an amazing accessory that you can use with the die-cutting machine of your choice. If you haven't seen Foil Quill before, be sure to check out our unboxing video. This is a tool that you use with heat reactive foil. It works similarly to heat transfer vinyl.
Today, we're sharing 5 Foil Quill Hacks You Probably Didn't Know. If you're interested in Foil Quill, you are definitely going to want to check this out. There are different adapters for the Cricut, Silhouette, Sizzix and the Brother Scan N Cut so it's available for all the major die-cutting machines. You use these heat pens as a heat source with your machine to transfer the foil onto your design.
UPDATE: Cricut now has their own foil kit. You can learn more about it here.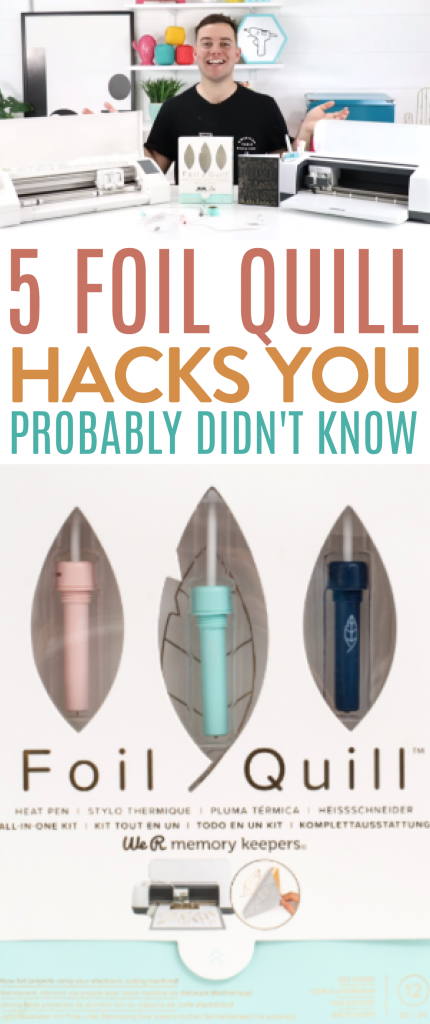 5 Foil Quill Hacks You Probably Didn't Know
ONE:
One thing you definitely need to make sure you're doing is to tape your foil down securely. For best results, it needs to be as smooth as possible. They provide tape in the kit but if you run out, you can just grab some Washi tape from your stash.
Make sure your foil is as smooth and as tight as possible on your material. You want to give yourself plenty of room so that the tape is not in the area where you're actually trying to foil and cut. It's better to have a little excess than to mess up your design.
TWO:
Another important tip: do not let your foil touch your bare cutting mat. It could ruin it. Be sure there's cardstock or other material there to prevent any foil from getting on your mat.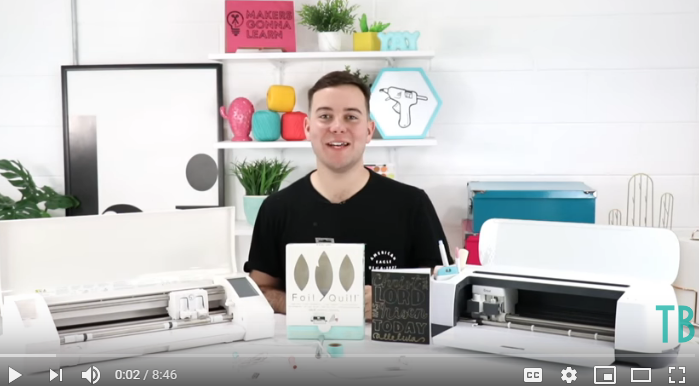 THREE:
This question has come up many times and it has to do with using the built-in power source on the Cricut Maker because of it voiding your machine warranty. Spoiler alert! We have used the built-in power source that the Cricut Maker provides. Remember that the warranties are only for a year after purchasing your machine.
If you are worried about voiding it though, feel free to use an alternative power solution like a portable power bank or a lightweight extension cord in your craft space to bring it closer to your machines.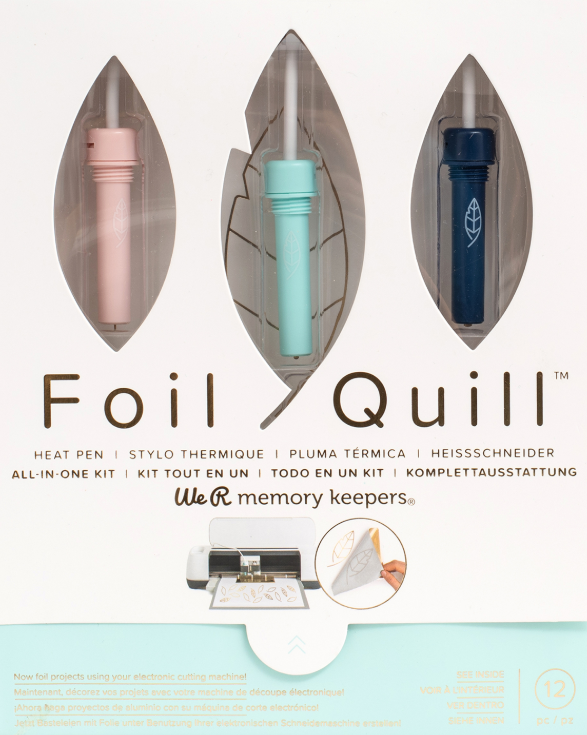 FOUR:
You can use the Foil Quill on so many different types of material. You can use it on anything smooth: all of your cardstock, vinyl, leather, vellum, and so on. Just think about how great it would be to use this to add some detail to some leather earrings or to make your own wedding invitations.
FIVE:
Another amazing hack about the Foil Quill is that you can use any heat reactive foil. The majority of foils on the market right now are adhesive set files. You absolutely need to be sure to use heat reactive foil and the Foil Quill will work with any of it that is on the market place. Just check to be sure it's around the same heat temperatures.
I hope you learned some great Foil Quill hacks! If you have any fun tips and tricks about this, we'd love for you to share them with us. We cannot wait to share even more fun tutorials incorporating our Foil Quill.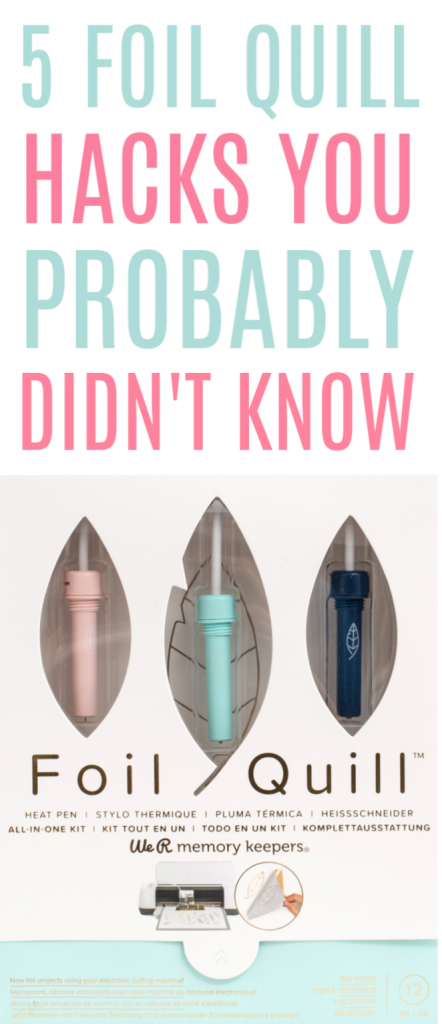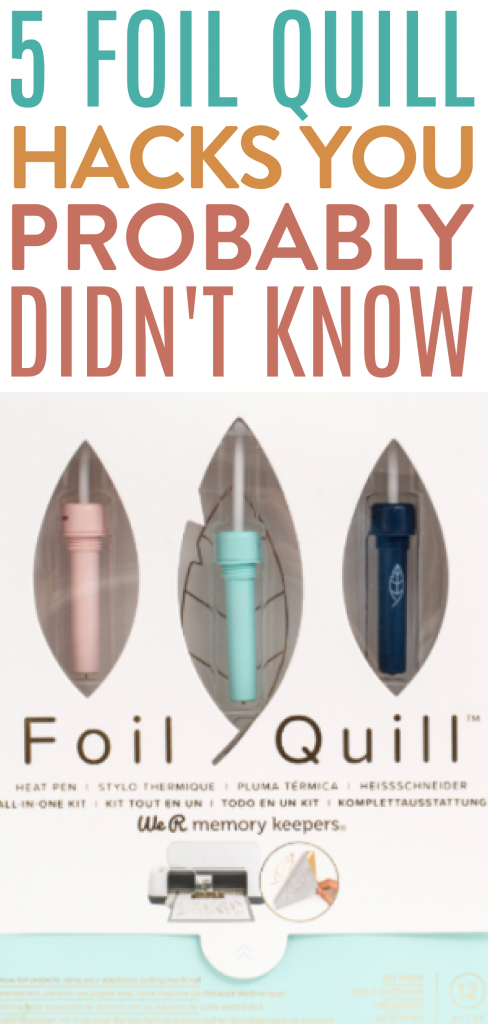 Tanner, Courtney, and the rest of the Makers Gonna Learn Team are all here because we love die-cutting and especially love sharing fun projects and tutorials with fellow makers. We are all great friends and are always having a blast when we are together- you will see this on camera, especially during live streams! We are here to inspire and support you in your crafting journey!