Cricut Foil Transfer Kit
Have you been thinking about getting the Cricut Foil Transfer Kit? We know that for some people it looks intimidating, but we're going to provide you with this complete guide and share everything you need to know about foil transferring with your Cricut machine. If you're a paper crafter or want to become one, you're going to love this.
This is a really fun Cricut product that will help add some metallic detail to all of your papercrafts! This is a pressure-activated tool that gives you professional looking results that last. No heat is required to use it! If you have ever tried the Foil Quill before, you're going to want to try this one out.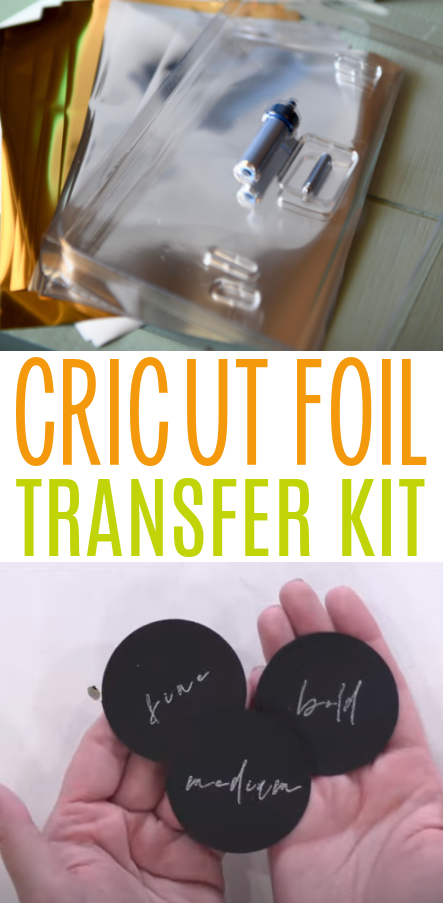 Cricut Foil Transfer Kit: Everything You Need to Know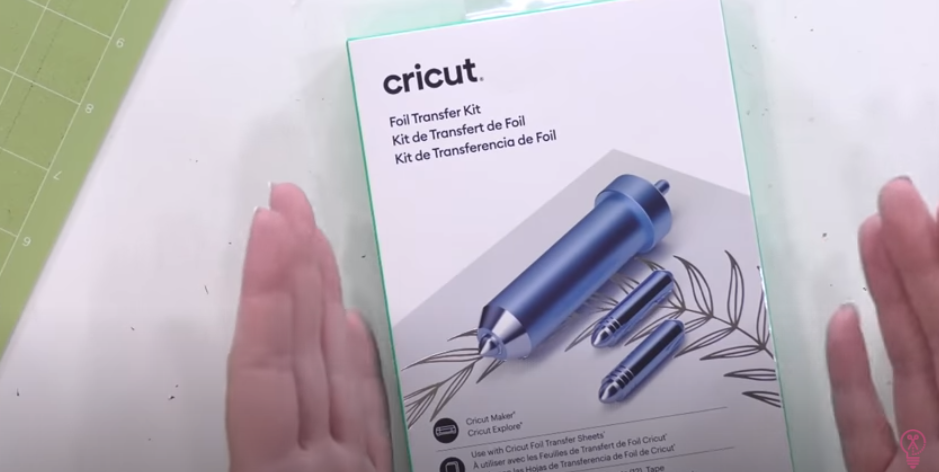 Requirements for use:
Cricut Foil Transfer Kit
Computer with Cricut Design Space (cannot be used with mobile apps)
Cricut Maker or Cricut Explore machine
Note: There is a new Cricut Foil Transfer Kit for the Cricut Joy as well. It is specifically designed for the Cricut Joy. We will be trying it out and sharing our results soon!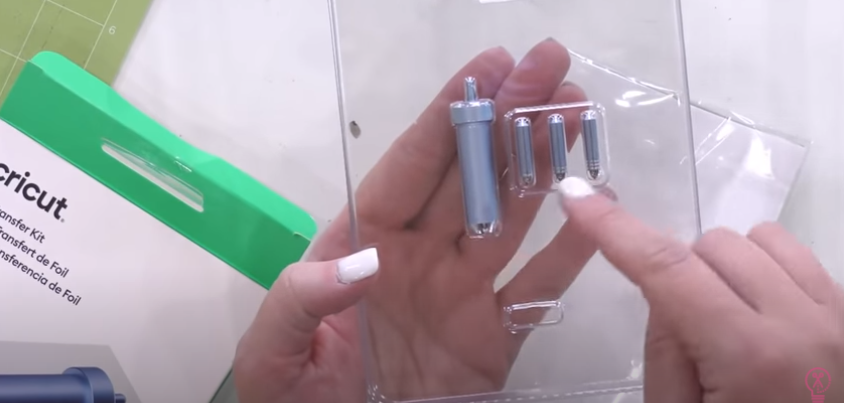 What comes in the Cricut Foil Transfer Kit?
1 Foil Transfer tool housing
3 Foil Transfer tips: fine, medium, and bold
12 Foil Transfer sheets: 6 gold, 6 silver (each 4 x 6″) *Foil sheets are also available in jewel tones and in a 12 x 12 size.
Tape – the tape can be reused.
Pro tip: If you run out of the tape, Washi tape is a good alternative.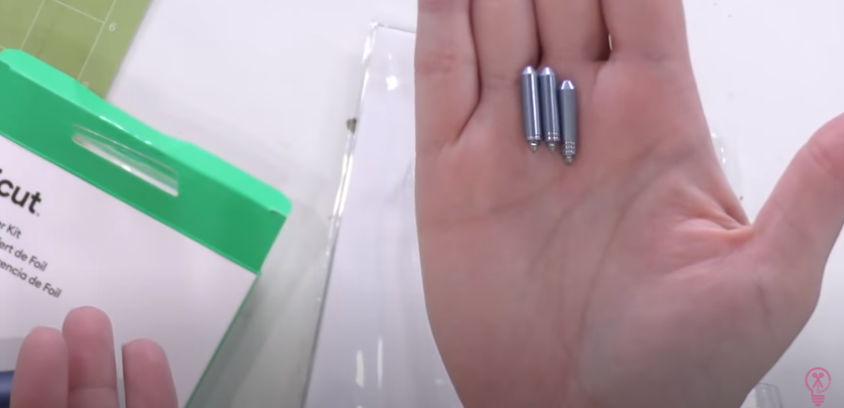 Pro Tip: To tell the tips apart, look at the numbers of lines at the bottom. The fine tip has one line, the medium tip has two lines, and the bold tip has three lines.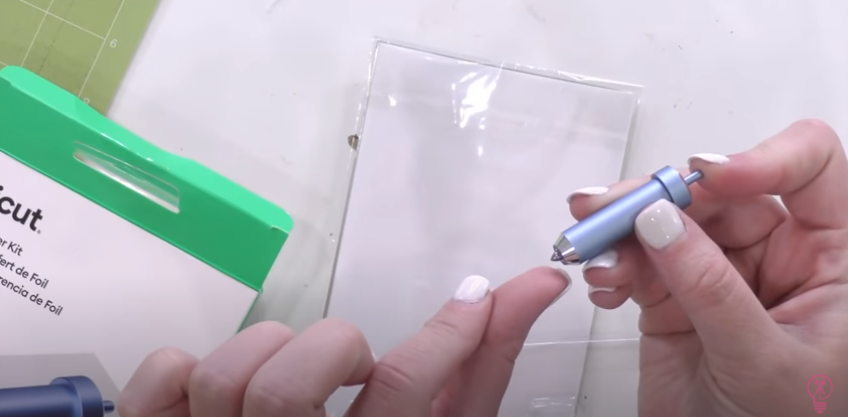 To insert the tip, simply insert it into the housing. There is a magnet there and you'll hear it click into place. To remove it, simply press on the "button" on the top of the housing.
How to use the Cricut Foil Transfer Kit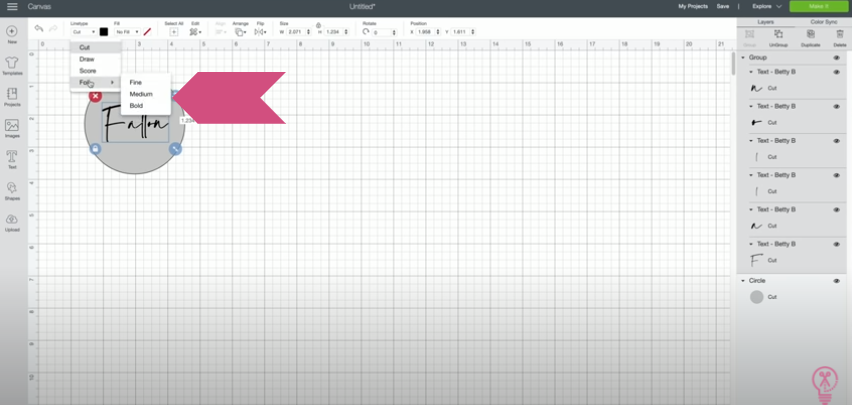 It's really easy to use. Create your design in Cricut Design Space as usual. Then, for the part you want foiled, simply go to the top menu and change from a Cut Line to Foil and then select your thickness.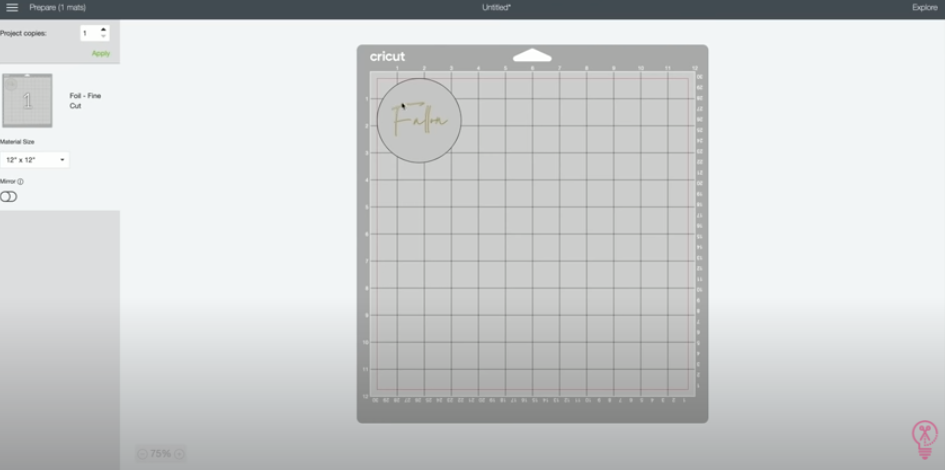 After you click Make It, be sure to take note of where the part being foiled is. You'll need to know this so you know where to place the foil sheet on your mat.
Place a piece of cardstock on your cutting mat. Note: normally we would use a LightGrip mat, but this StandardGrip mat is older and not very sticky anymore so we can use it for the cardstock.
Cut a piece of foil transfer sheet in the size that you need to cover the area you're foiling. Place it on top of the cardstock where needed for your foiled design.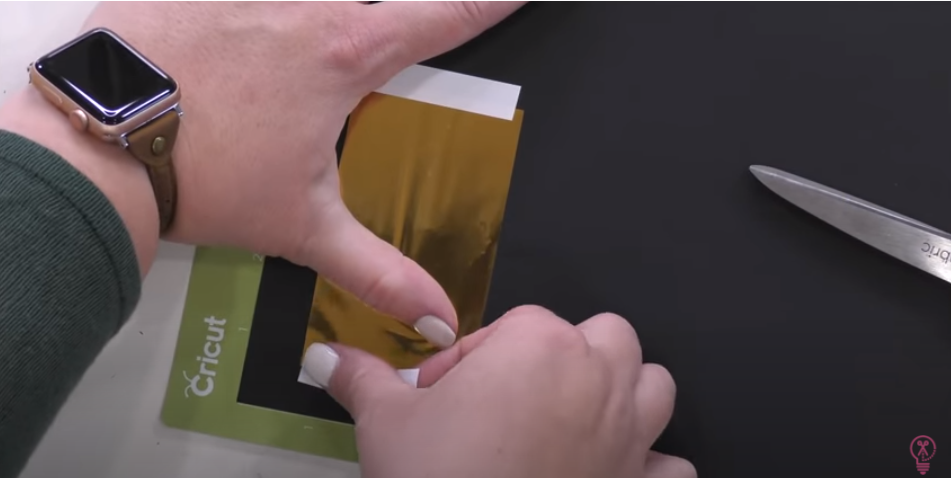 Use the tape to secure one end of the foil. Smooth it out towards the other end and secure that end with tape too. Repeat with the top and bottom.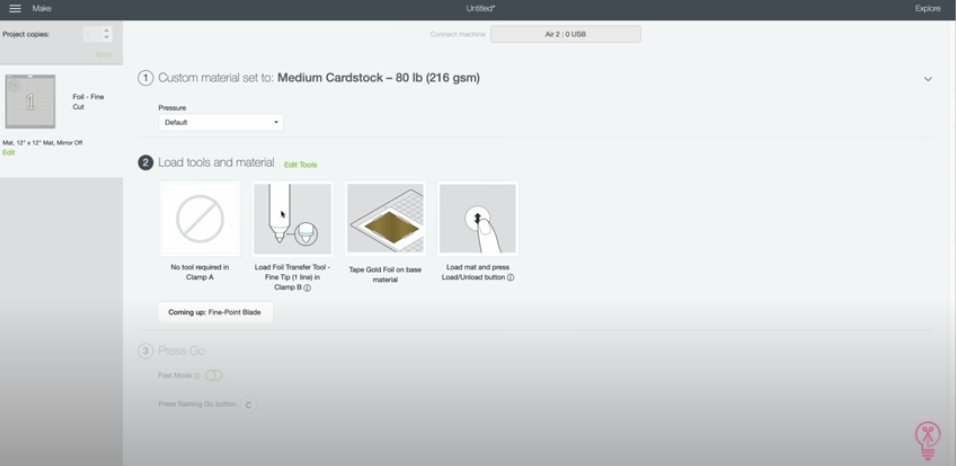 Follow the prompts in Design Space to use the foil transfer tool.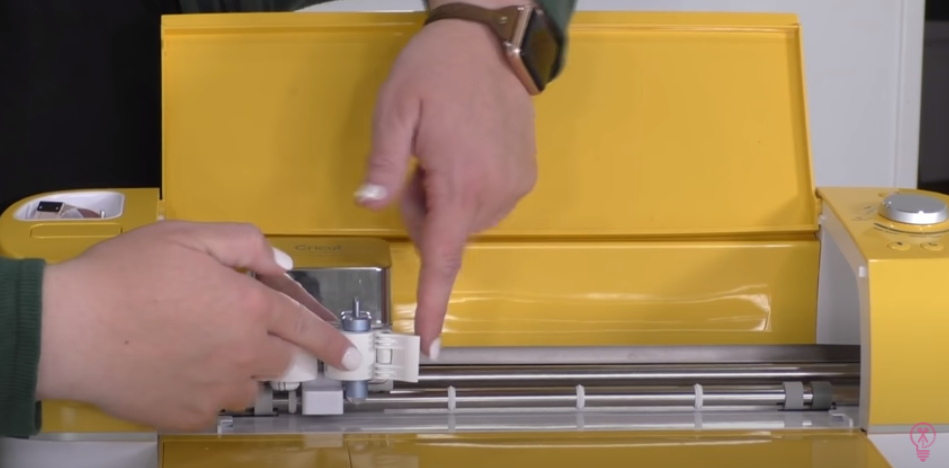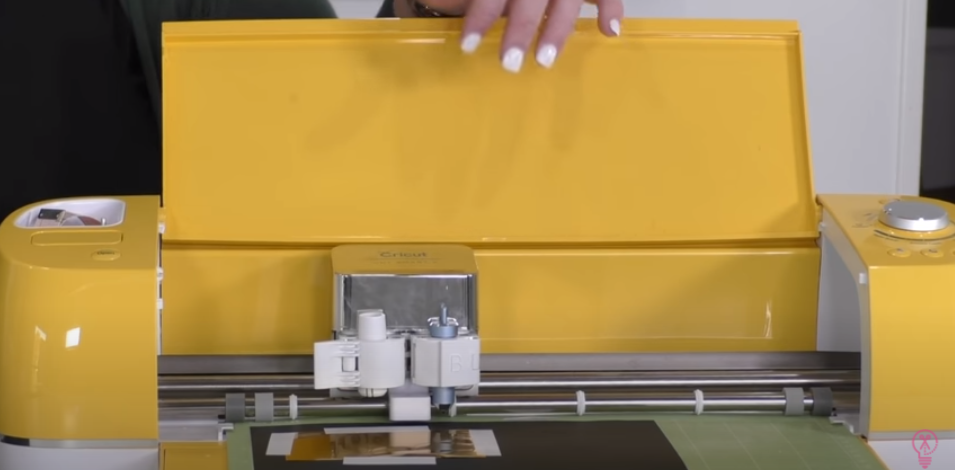 Remove your fine point blade from Clamp B and replace it with the foil tool. Load your mat as per usual and press the Cricut button to start the foiling process.
Once finished, you need to remove the foil tool and put the fine point blade back in so it can cut out your cardstock. You can also remove the excess foil and save it for another project. Important: Do not unload your mat.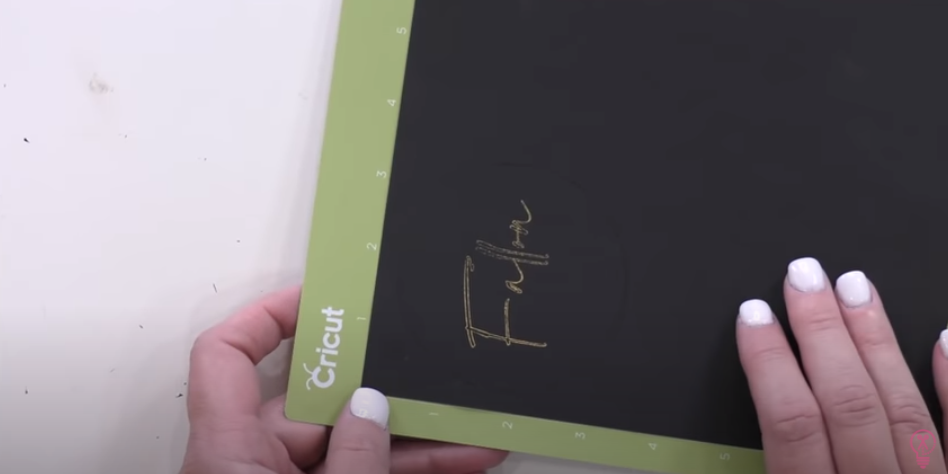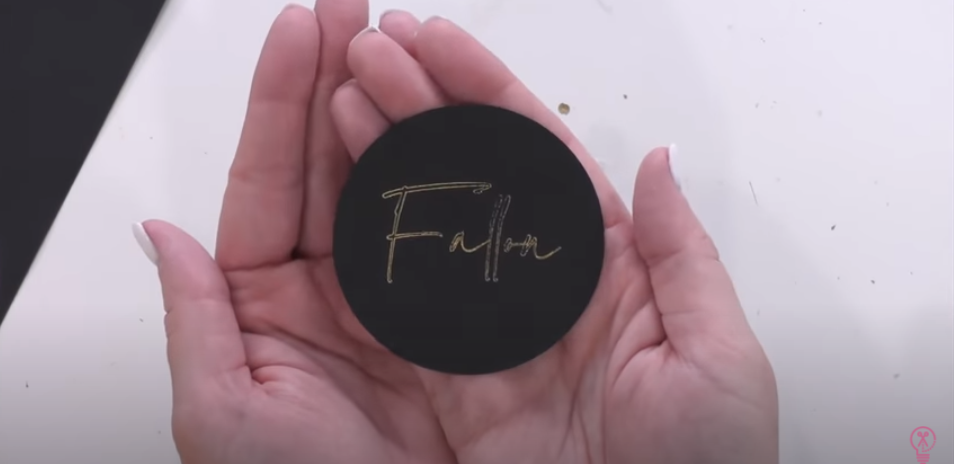 Once the cardstock is cut, you can unload the mat. Flip the mat over and gently peel it away from the cardstock. There you go! A beautiful foiled design!
FREQUENTLY ASKED QUESTIONS
Which tip is the best one to use?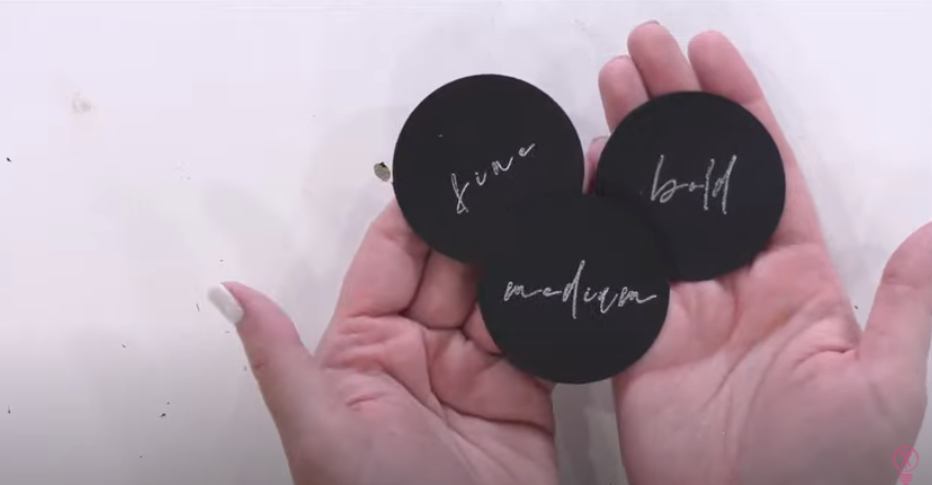 Of course, which tip you use is going to depend mostly on preference, but to give you an example, we foiled the same font in the same size using the fine, medium, and bold tips. This is quite a thin font and the bold tip seems too bold for it. Some of the letters just aren't as distinct as we would like. This might work better with a thicker font.
You can see the video of our test below. If you're making a project and aren't sure which to use, you might want to make samples just like we did so you can test out and decide which tip is best for your craft.
Can you use non-Cricut brand foil with the Cricut Foil Transfer Kit?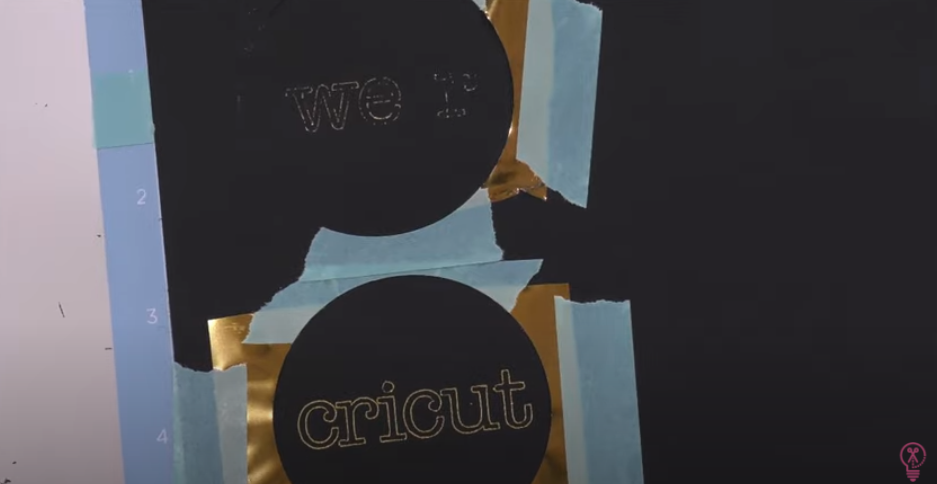 We tried testing the We R Memory Keepers foil head to head with the Cricut brand foil. You can see the results in the photo above. To check out the full test, be sure to watch the video below.
There may be other off-brand foils that will work, but this is one of the biggest competitors so we wanted to try it out. The We R Memory Keepers Foil Quill system uses heat to apply the foil so perhaps this is a factor in it not working well with the Cricut pressure-based system.
Can you use multiple colors of foil in one project?
Yes. Just think about how creative you can get with it!
Can you use more than one tip in the same project?
Yes. Just as we did when testing out the different tips – see the video above.
Do I need an additional power source or adaptor to use with the foil transfer kit?
No. Unlike the We R Memory Keepers Foil Quill, you don't need a separate power source or a special adaptor. This was specifically made for use with Cricut.
What materials can I transfer the Cricut foil onto?
As you saw above, you can use cardstock in a variety of weights, but that's not the only material you can use with the Cricut Foil Transfer Kit. You can also use: faux leather, Kraft board, watercolor paper, vellum, printable vinyl, adhesive backed paper, foil embossed paper, and pearl paper.
Pro tip: You want to use as smooth a material as possible. The smoother it is, the better the foil transfer will be.
Are fonts the only type of design I can foil?
No. You can change any line in your design to a Foil line, but some may look better than others. Mandalas, patterns, symbols like hearts, and designs like flowers come to mind as great designs to use with the Foil Transfer kit. We can't wait to see what you make with it!
My foil keeps tearing. What am I doing wrong?
We haven't experienced this ourselves, but have heard of others occasionally having this problem. If it happens to you, begin by double-checking your settings. Make sure that the type of foil tip you're using matches the one you choose in Design Space.
Be sure that the tape isn't covering any of the area where you want the foiling to occur. Be sure that you've selected the right material in Design Space. You might even want to select a slightly lighter material if you're having issues.
How does this compare to the We R Memory Keepers Foil Quill?
We really like that this has been made specifically for Cricut, so it's easier to use. There's no adaptor needed and additional power source needed. But even more than that, we love that you don't have to use heat with it. Not only is it easier and quicker (no waiting for it to heat up), but there are no safety concerns about getting burned.
Check out the videos below to learn more about the Foil Quill: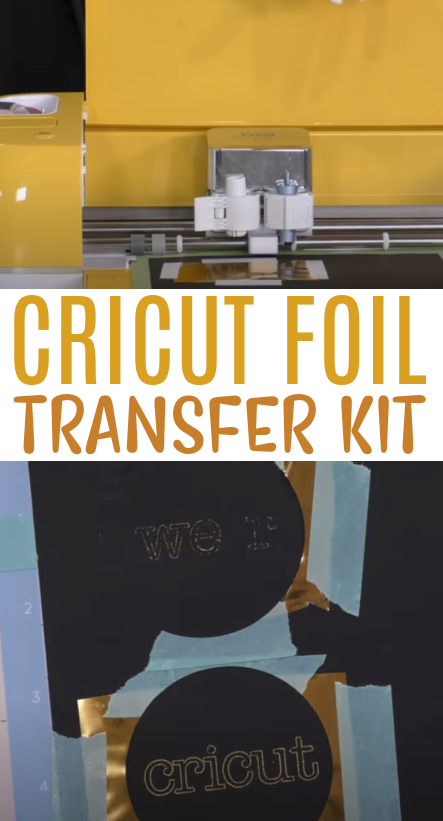 Tanner, Courtney, and the rest of the Makers Gonna Learn Team are all here because we love die-cutting and especially love sharing fun projects and tutorials with fellow makers. We are all great friends and are always having a blast when we are together- you will see this on camera, especially during live streams! We are here to inspire and support you in your crafting journey!