Cricut Project Pricing Mistakes
May 19, 2021 by Cyn Gagen
We know it can be difficult figuring out how to price vinyl crafts. You want to make a profit, but you also want to make sales! If you're having problems with your Cricut craft business, or you are about to start your own business making vinyl projects, these 5 Cricut Project Pricing Mistakes are a must-read.
You want to get off on the right foot with your business and begin making a profit as quickly as possible. Knowing what to do, and what not to do, when it comes to pricing your handmade Cricut items will help you jumpstart things and start bringing in that money. We're so excited for you and your business and are here to help in any way we can.
Not sure what projects are most likely to sell? Be sure to also have a look at this post: Top 5 Cricut Projects to Make Money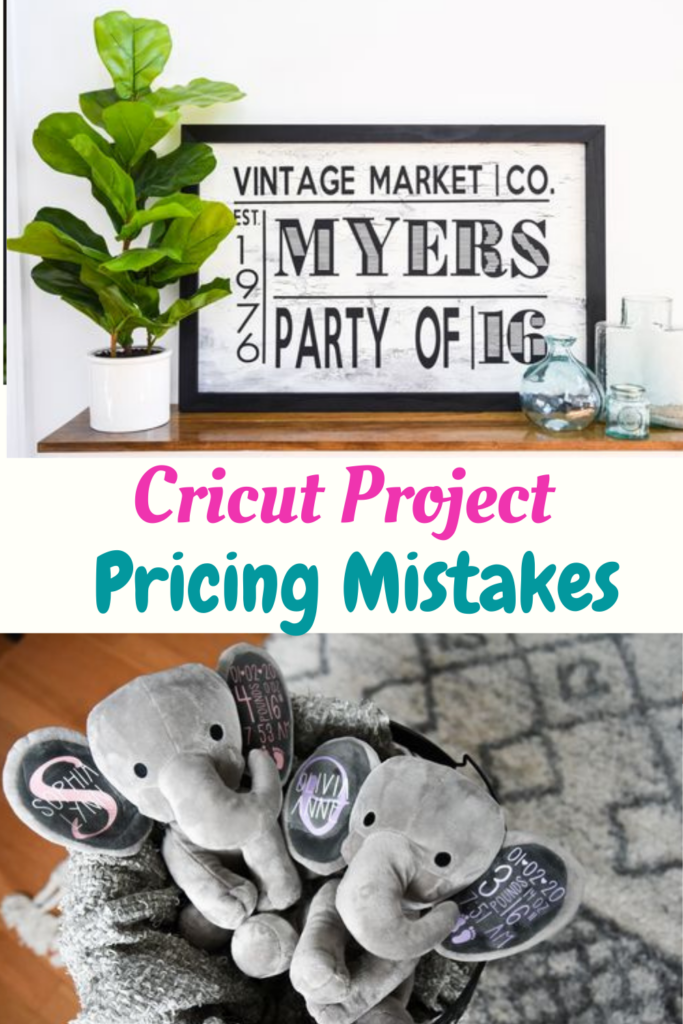 The Top 5 Cricut Project Pricing Mistakes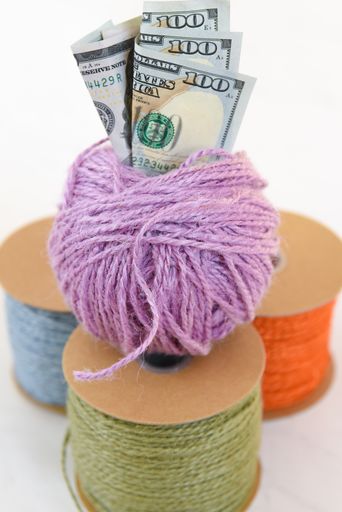 1 – Trying to have the lowest prices
This seems to make sense, doesn't it? If I price my craft projects lower than everyone else selling similar projects, customers are going to choose mine, right? Unfortunately, this doesn't really work. All you are doing is devaluing yourself and your work.
In fact, if you decide to offer the lowest prices, you might not make a profit at all. If you don't take into account your material costs and the value of your time, you may find that you are actually losing money, or at best, breaking even.
We aren't suggesting that you can't have the lowest prices, but it needs to be done effectively. If you can outperform your competitors by finding a better, less expensive source for materials, or by finding a faster, more efficient way of making your crafts while maintaining quality, that's great.
If you're doing it to simply have the lowest prices, you are also going to attract those "cheapskate" customers who are only looking for the lowest prices too. You want customers who value you and your work and who are willing to pay for that value. This is often the biggest of the Cricut project pricing mistakes we see.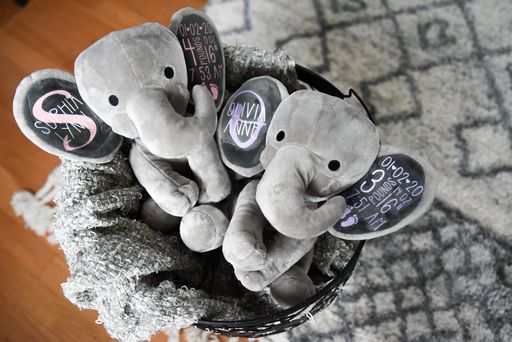 2 – Not having a clear pricing model
"How much is this?" "Hmmm, I don't know. How much would you like to pay?" <<<NOT the way to price your Cricut craft projects.
We know that pricing your work can feel intimidating. However, trying to base it on how much your customer wants to pay is not the way to go. Most people will, of course, choose the lowest price possible and once again, this may result in little to no profit for you. Remember, that you are the professional and you want your customer to have confidence in your abilities. This includes having a clear pricing model to present to them.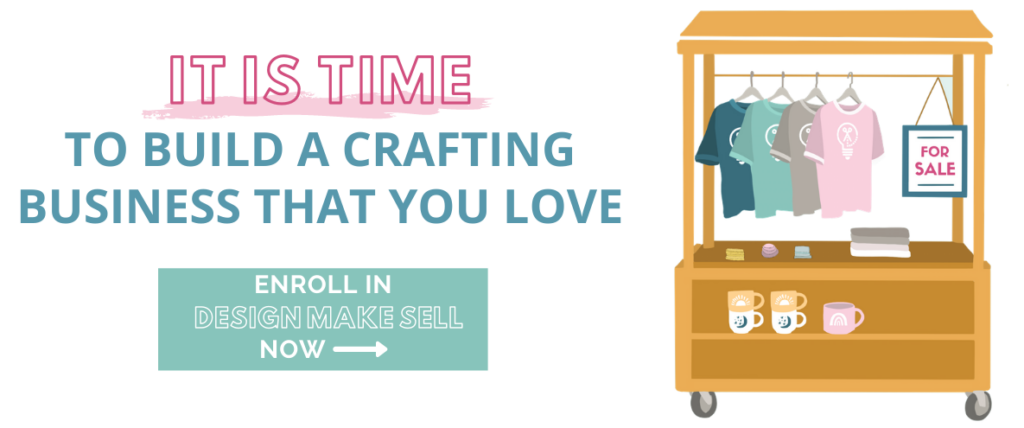 In addition, your customer has NO idea how much time or money went into the project you made! In fact, often, consumers see products and greatly underestimate the amount of time and work that it takes to produce them. You have to be the one to use a pricing model that takes into account the cost of materials and the value of your time and effort.
Pro tip: Be sure to not only present your prices clearly but document them as well. Put what you are providing for the customer and how much it will cost into writing. You may also want to require a deposit with the balance being paid upon completion.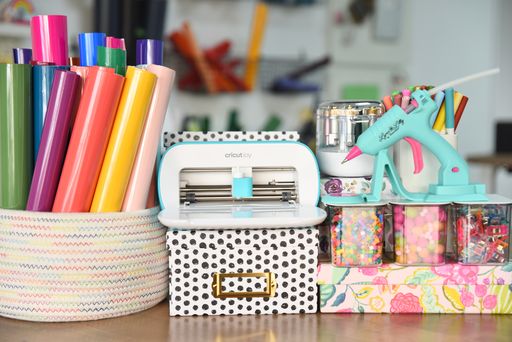 3 – Not valuing your time properly
We see this one time and time again! So many people seem willing to short-change themselves when it comes to the time and effort it took to make their Cricut projects. Please don't do this. If you truly want to make this a business, this is something you need to take seriously and take into account.
Pro tip: Don't just estimate how long you think a project will take to complete. Do some benchmarking and actually track your time and the materials you use so you can accurately price your craft projects.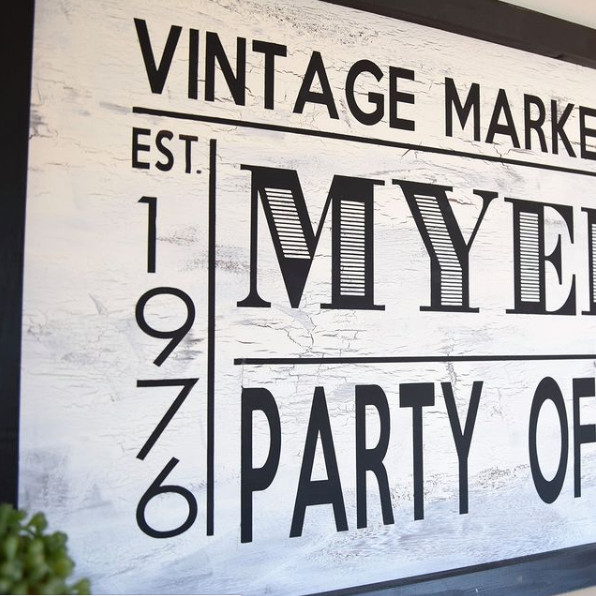 4 – Not charging more for custom projects
You absolutely can and should add on an extra fee to customize craft projects for your customers. This is a premium service for your customers and it has value.
With craft projects that you aren't customizing, you could make a lot of them, assembly line fashion and have them sitting in your craft room ready to ship out whenever you get an order. This is not the case with custom orders. There is still work to do! Don't forget to charge for that.
In addition, there is an extra level of responsibility with a custom order. After all, you have to get all of the customer's specifications right! You will likely design your project in Cricut Design Space, take a photo, and send it over for approval or edits from your customer. This takes extra time too!
Pro tip: Be sure to specify the number of free edits your customer will have. Obviously, if it's an error on your end, you want to fix it, but you also want to protect yourself from that customer who may repeatedly change their minds.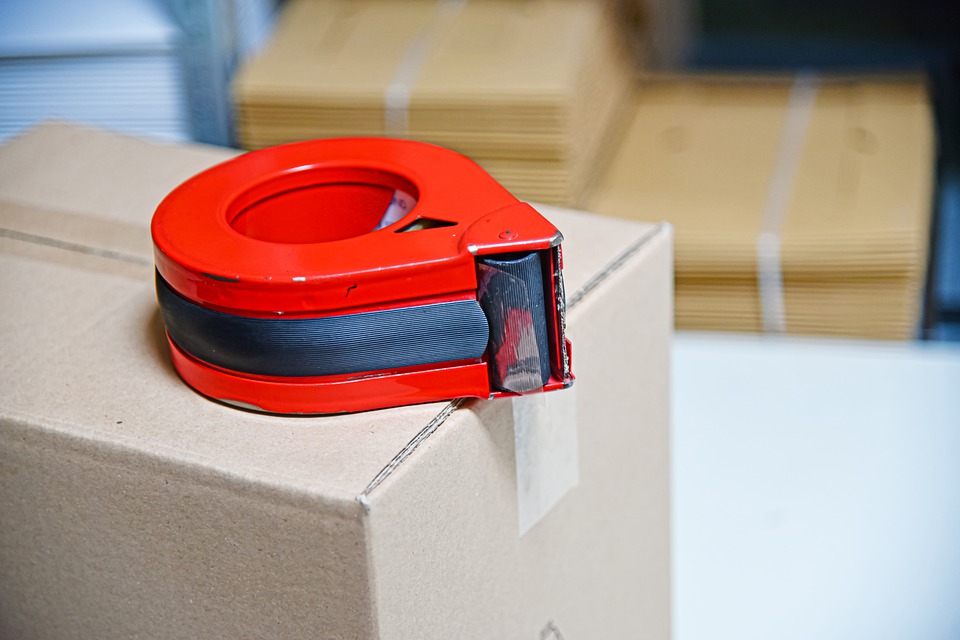 5 – Not knowing your local shipping costs.
You can use services such as ETSY's built-in shipping service to provide shipping to your customers. However, if you are doing it on your own, you want to make sure that you have all the information you need to calculate it correctly and include it in your costs.
Shipping is calculated based on the size of the box, the weight of it, and where it is going. You need to decide if you can come up with a flat rate for each project that is already built into the cost of your product or if you need to let your customer know that it will be calculated for them and added to the price.
One of the reasons we love ETSY is because they do have some built-in services like this. It makes it so much easier than trying to figure it out on your own. But, if you prefer not to use their service, please just make sure that you don't shortchange yourself on these shipping costs.
Getting your pricing system in place from the beginning is the best way to ensure that your business is making a profit. Avoid these pricing mistakes and your business will begin to soar!