DIY Faux Leather Earrings With Your Cricut
Have you tried making jewelry with your die cutting machine? If not, you will just love making these DIY Faux Leather Earrings With Your Cricut! We adore working with Cricut's faux leather. It cuts easily and gives a realistic and beautiful realistic leather appearance. We are going to create these earrings using the brand new files from Makers Gonna Learn: the Bonus Earrings Collection. You all are going to love this tutorial. It's so easy and it only takes a few supplies, You're simply going to love how they turn out! Make yourself a pair (or a few pairs!) and give some as gifts.
First, go to Design Space. We have already selected the three patterns that we would like to use, but there are so many awesome patterns you could choose from.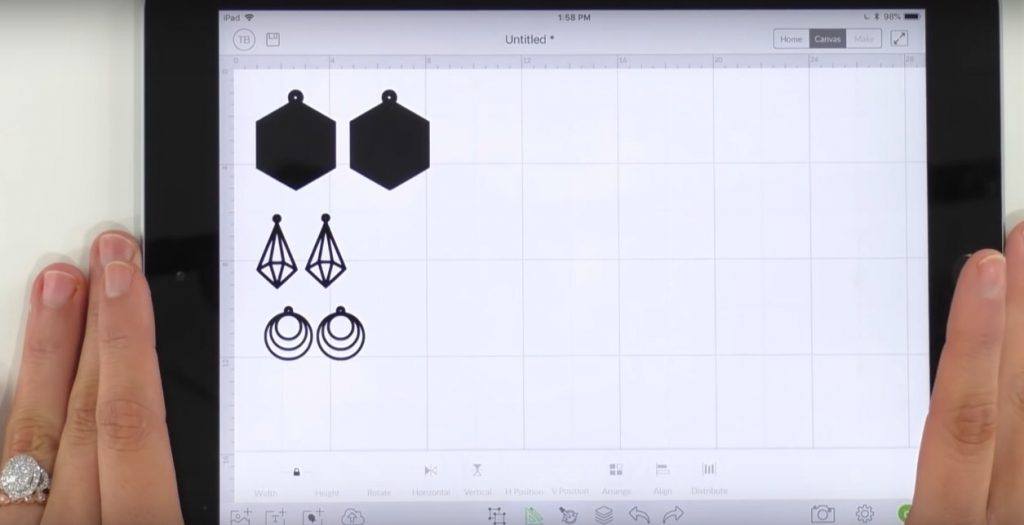 After you are done selecting your pattern, be sure to size it and once you've done that all you're going to do is hit "Make it". We're going to choose our materials next. Today we're using Cricut's faux leather so we're going to select "faux leather" from the options.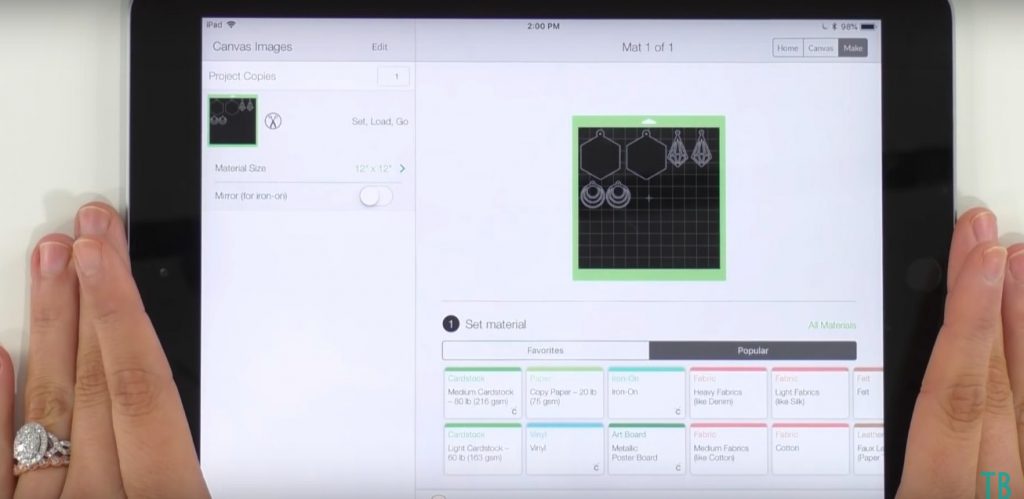 Cricut faux leather comes in a variety of different colors in it. I highly recommend it as it's a very thin leather-like product and it's great for projects like this. So, we have to browse all materials and search for faux leather paper thin. As we usually do, we're going to give that a little more pressure to make weeding a breeze. Now it's time to go load our mat.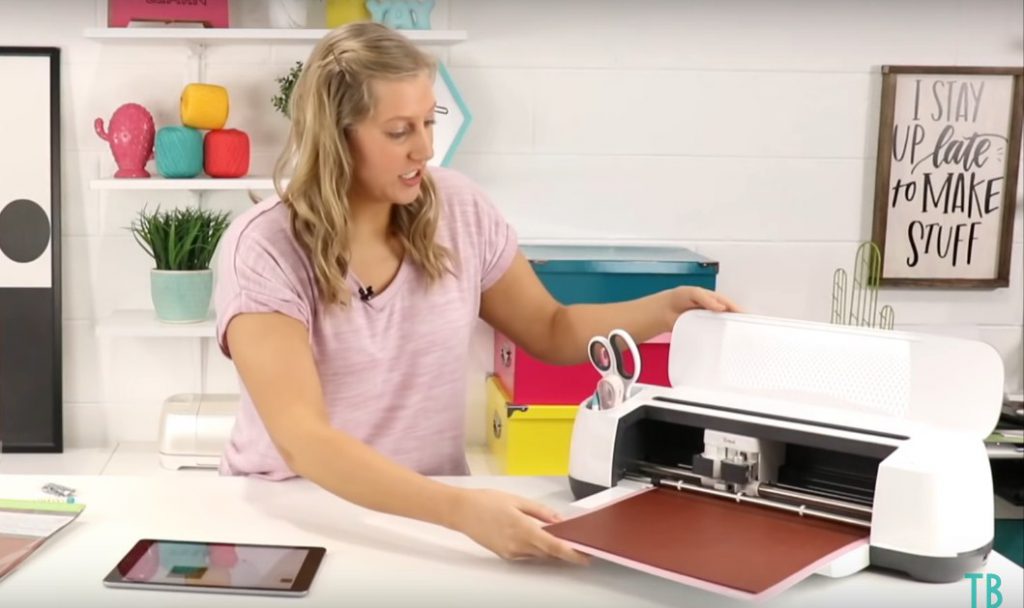 We already have our fabric grip mat and we've placed one of the wonderful colors from our faux leather pack on it. This is a great product and it works so well with the fine point blade in your Cricut maker. We're just going to load it into our machine and press the flashing Cricut button.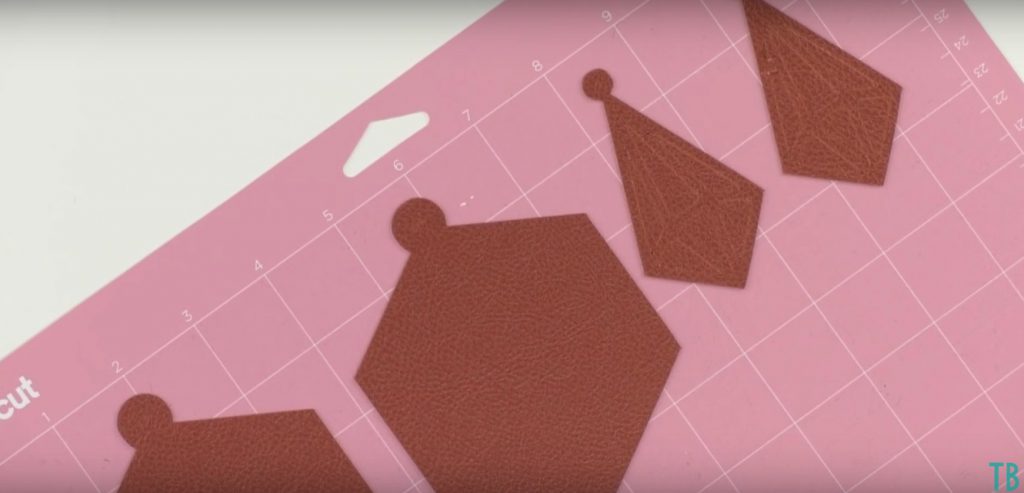 Once the action is complete, it's time to unload our mat from the machine and remove our project from the mat. You will see how it cut our earrings beautifully! Peel up slowly starting at one corner. Once you get all your little pieces out from your earrings, you're going to take a Cricut tool and poke out the cut holes where your little jump rings are going to go.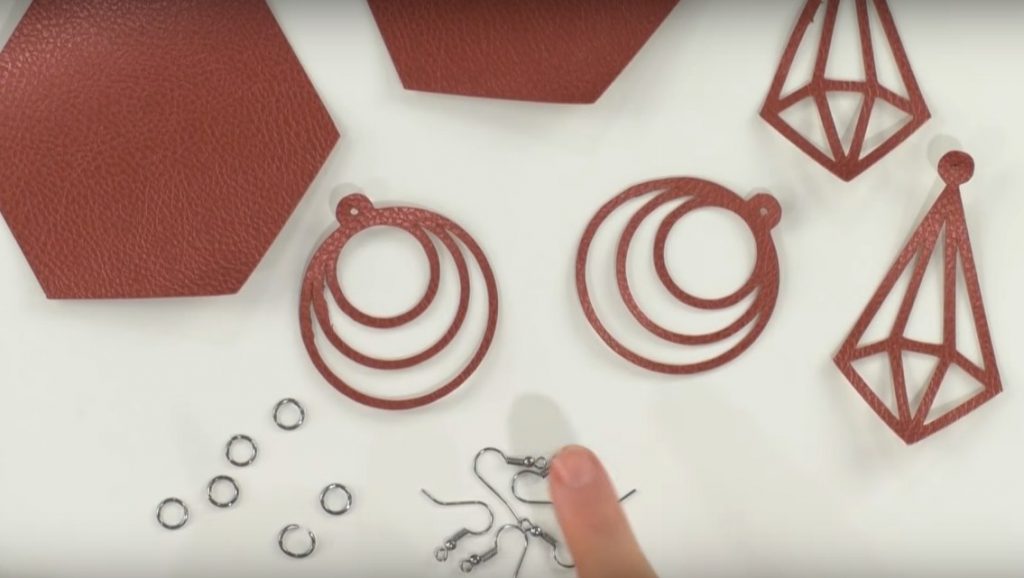 We have some fish hook earrings and some jump rings. All we need to do now is to open up a jump ring, and slide it right through the hole in the earring. Then, we're going to hold it while we take one of our fish hook earrings and put it right through the ring before closing it.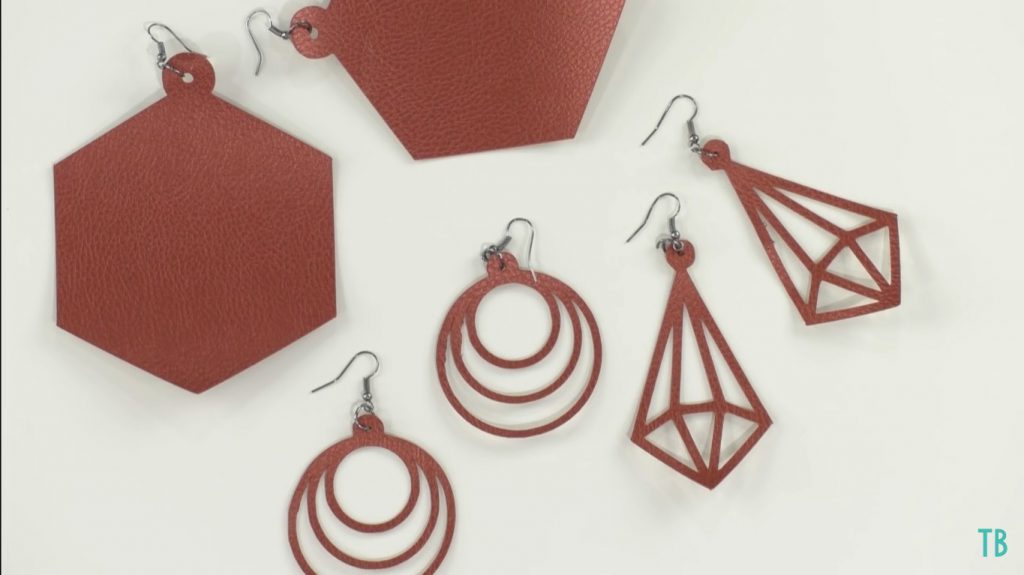 Repeat this process with all of the earrings, putting the ring on and then adding the fish hook and closing them back together. Aren't our little leather earrings adorable? I love the way they turned out and I love that you can make them as big or as small as you like depending on what you want in your style. You can also make the multiple colors with Cricut's faux leather packs with all different colors in them. I hope you all enjoyed this tutorial and have a great time making some of these earrings for yourself.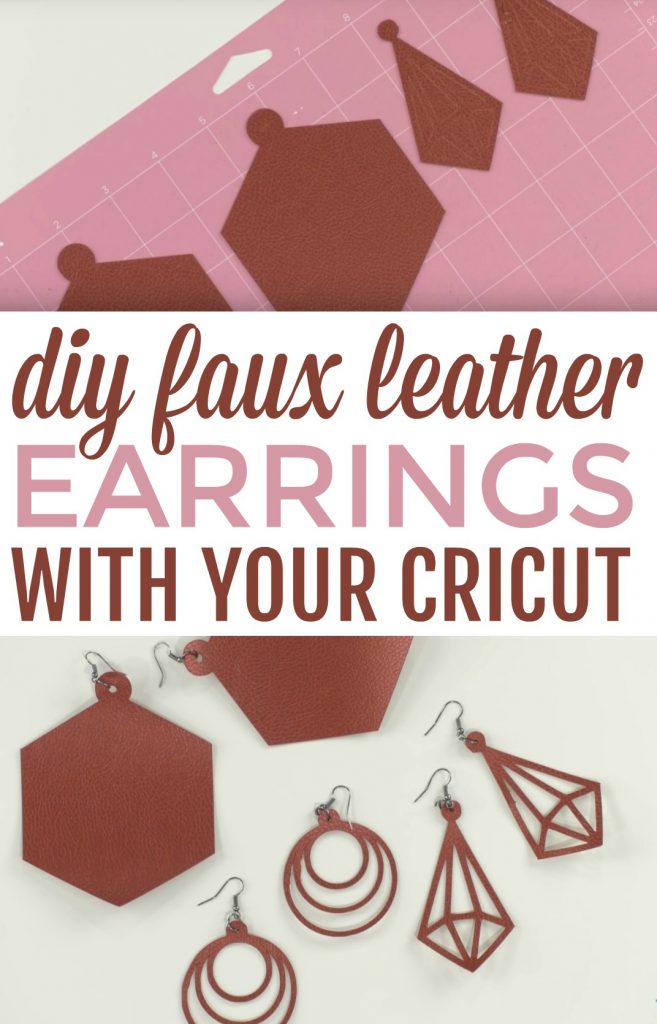 Tanner, Courtney, and the rest of the Makers Gonna Learn Team are all here because we love die-cutting and especially love sharing fun projects and tutorials with fellow makers. We are all great friends and are always having a blast when we are together- you will see this on camera, especially during live streams! We are here to inspire and support you in your crafting journey!