Etching Coated Tumblers with Citristrip
So many people are buying lasers so they can make these tumblers, but we have a craft hack that will save you all that money! We're going to show you all about etching coated tumblers with Citristrip and your Cricut machine. This technique is super popular on TikTok and we know why. It's such a great way to customize a coated tumbler.
These make fantastic handmade gifts or you can just make some for yourself. There are so many different designs you can use with this Cricut technique. Let's get started!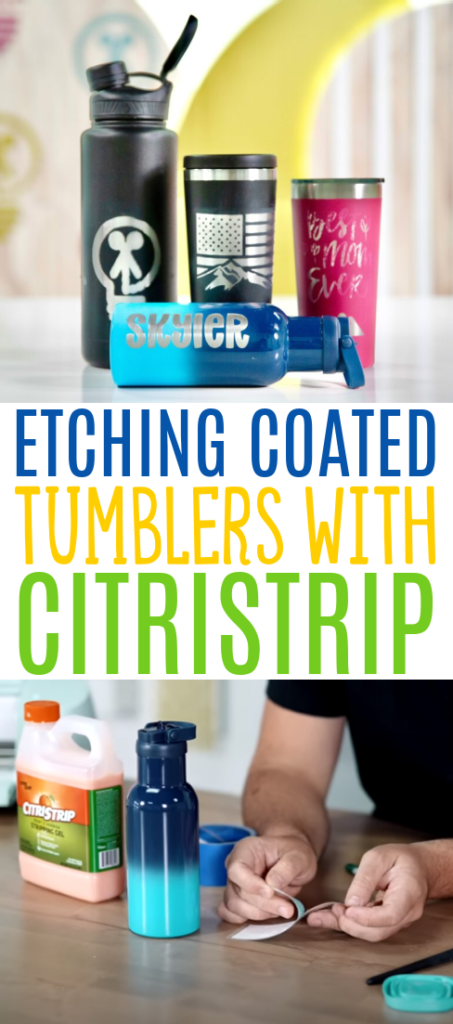 Etching Coated Tumblers with Citristrip
We are going to test a couple of different tumblers in the video and see which ones we get the best results with. Check it out!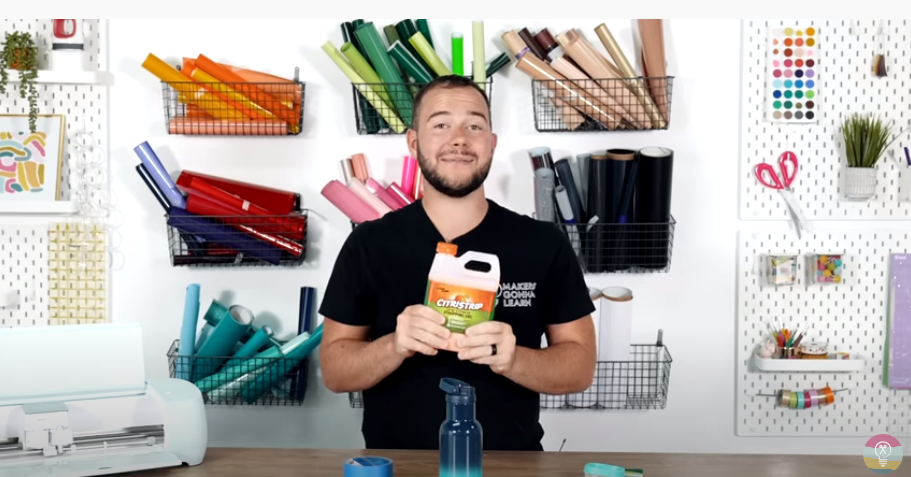 Materials used in the video: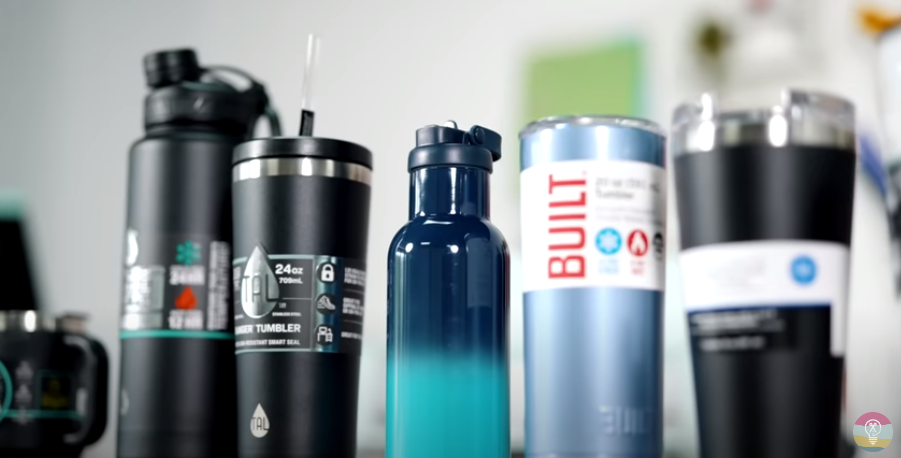 Some of the tumblers we tested.
Pro Tip: Test the bottom of the tumblers. If it doesn't work, you haven't ruined the whole tumbler and can use it in a different way.
Permanent Oracal 651 adhesive vinyl for your design (this is important!)
Citristrip gel
Small container for the Citristrip
Tumbler
Brillo or other scrubbing pads
Painters' tape
Paintbrush
Weeding tool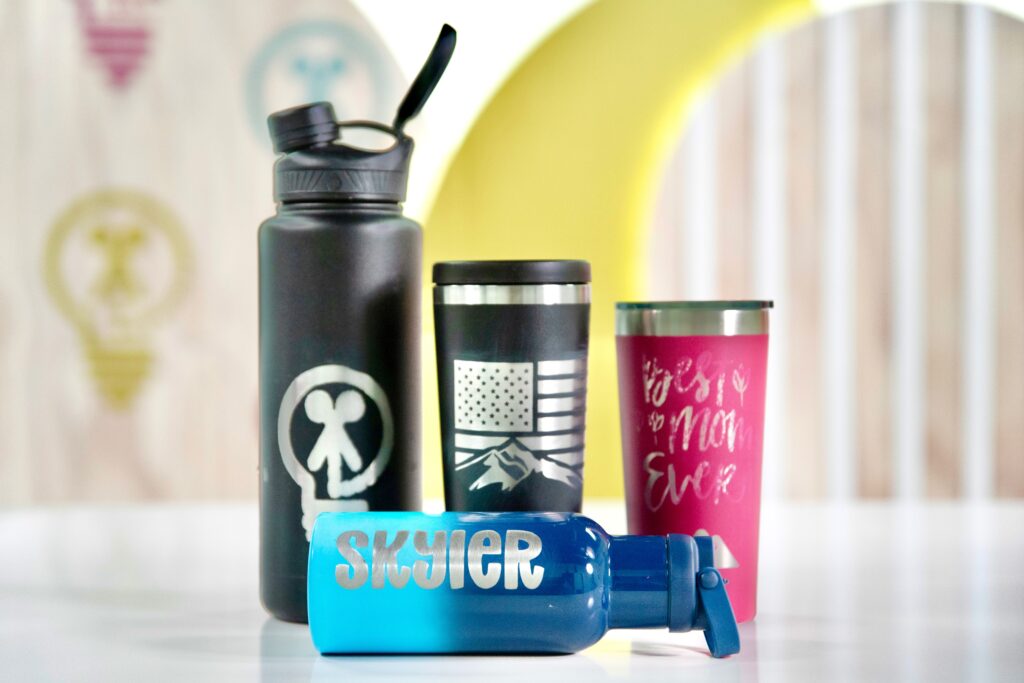 Step-by-step tutorial: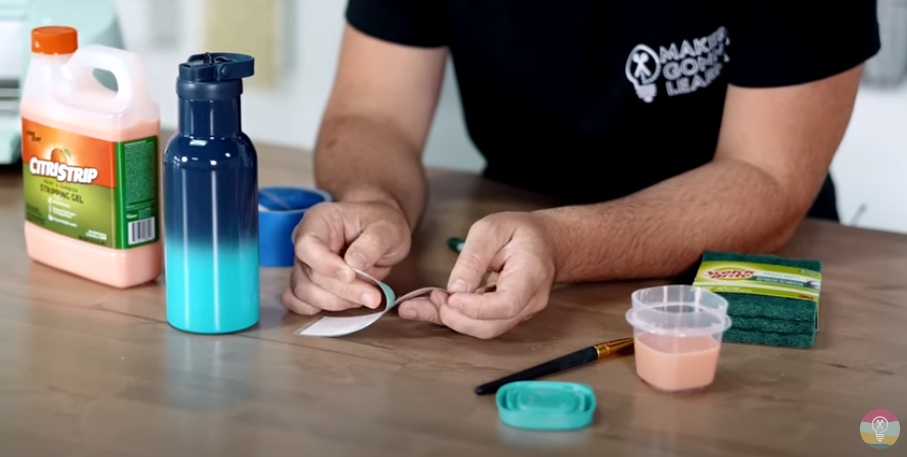 Prepping your design
1 – Create your design and cut it out of the permanent Oracal 651 vinyl. It's important to use this type of vinyl for best results. With other vinyls, the Citristrip has a tendency to seep through.
Weed your design. Remember you're creating a stencil so you're weeding away the design and leaving the negative space. Apply transfer tape, burnish, and remove the backing.
2 – Apply your design to the tumbler. Burnish and ensure it's well-adhered to the tumbler.
Pro Tip: We like to use the other end of the weeding tool to really get into all the detailed areas of the design.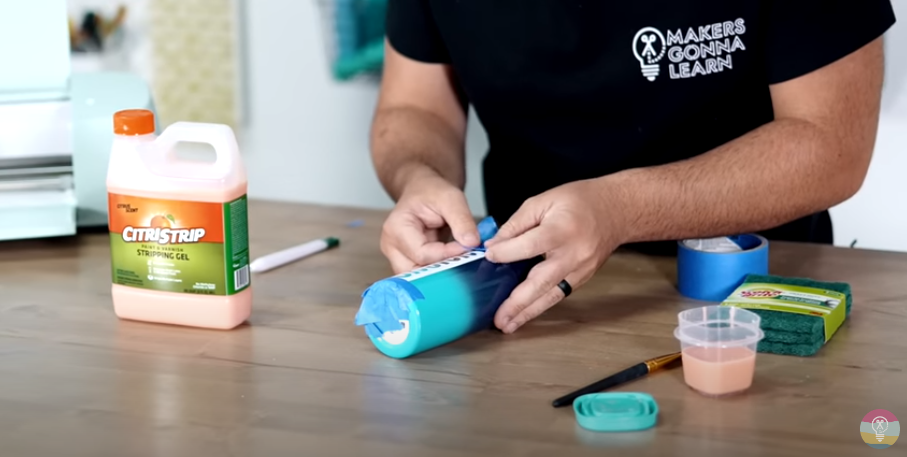 3 – Cover your tumbler with tape around the stencil. This helps to protect the surface of the tumbler from the Citristrip. Remember, it's a stripper and you only want it to touch the area of your stencil.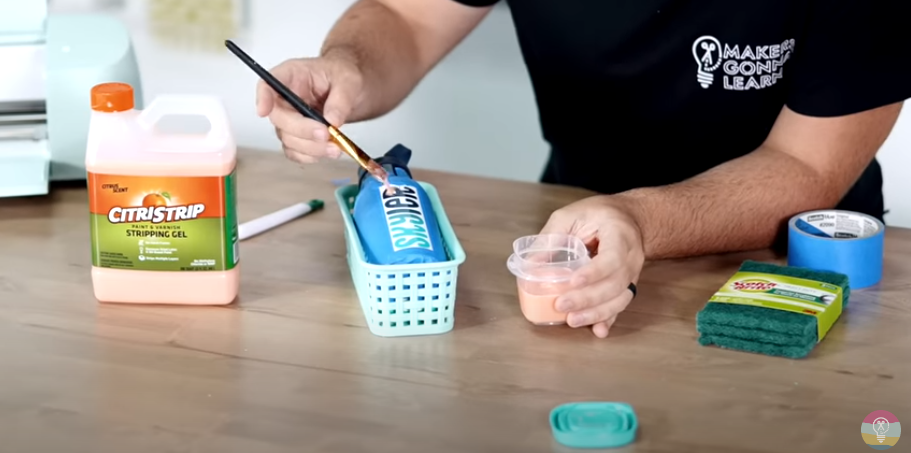 4 – Get ready to paint on the Citristrip. We found it helpful to find a small container or something similar that you can place the tumbler in or on and keep it from rolling around while you paint. You want to cover your design with a thick layer of the Citristrip.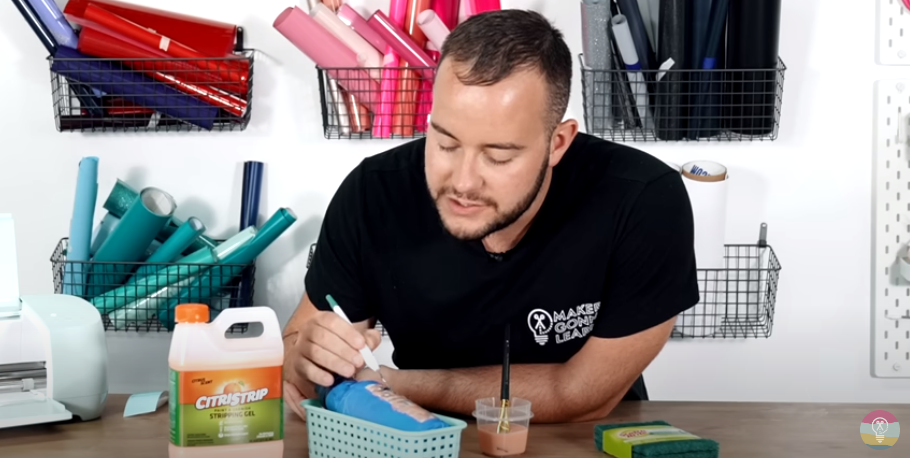 5 – You can check in after 5-10 minutes to see how well the Citristrip is working. Use your weeding tool to see how well it's removing the area of your design.
6 – Once your design has etched for a while, it's time to clean off the Citristrip and etched material. Head to the sink and use a scrubber. Rinse off the debris with water.
Pro tip: It can take up to 2 hours to completely etch your design.
7 – You can go in around the edges with the weeding tool to clean them up. Follow up with the scrubbing pad again.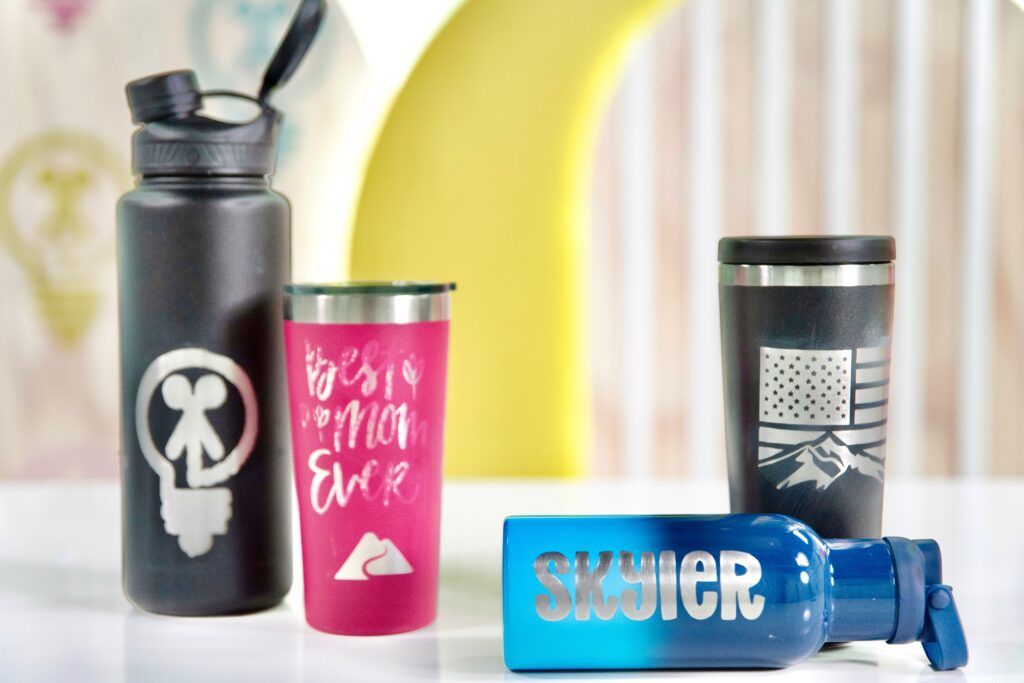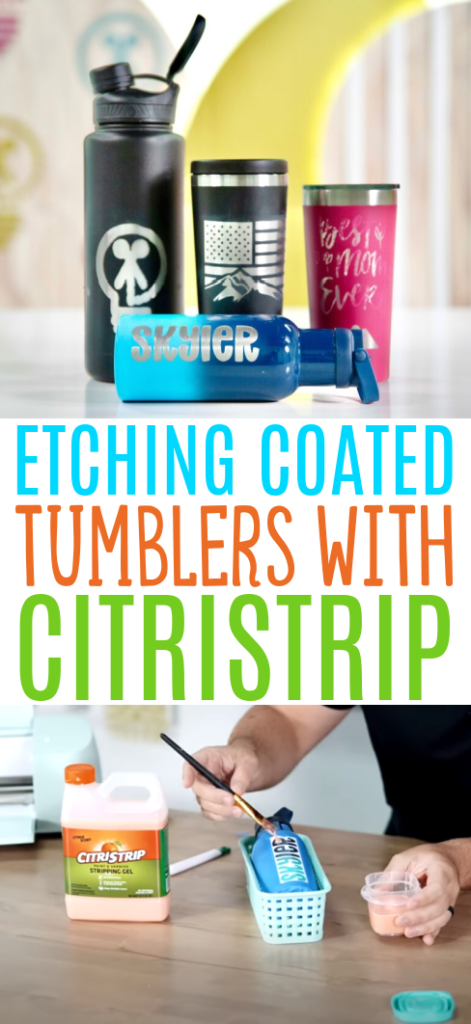 Tanner, Courtney, and the rest of the Makers Gonna Learn Team are all here because we love die-cutting and especially love sharing fun projects and tutorials with fellow makers. We are all great friends and are always having a blast when we are together- you will see this on camera, especially during live streams! We are here to inspire and support you in your crafting journey!