How To Cut Wood Letters With The Cricut Maker
Hey everyone! Today, we're going to teach you how to use the Cricut Maker and your knife blade in the adaptive tool system to cut wooden letters. We absolutely love cutting balsa wood on our die cutting machine. Once you learn how to cut wood letters with the Cricut Maker, you're going to want to make tons of craft projects with them!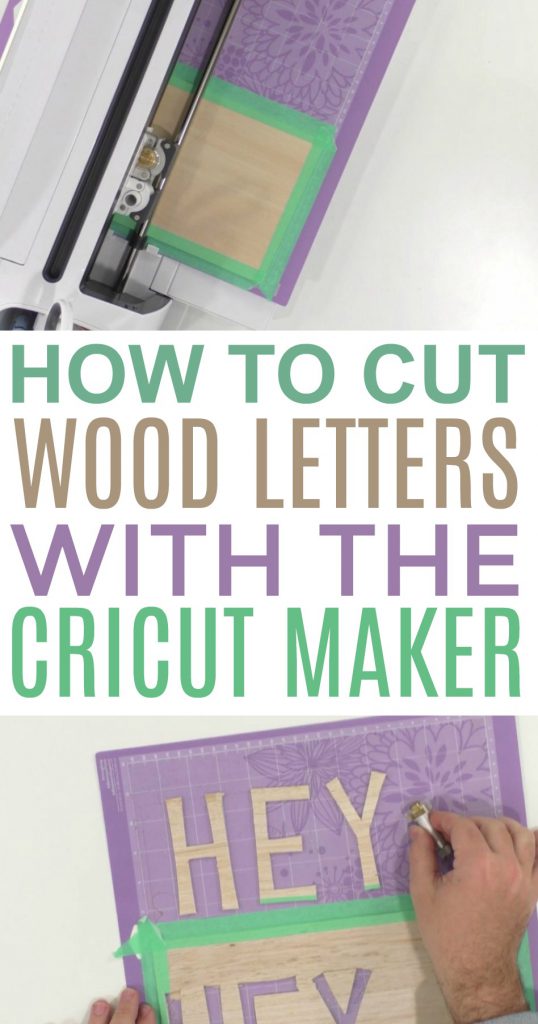 This is a super easy technique and with our tips and tricks, you'll be sure to get flawless results using your knife blade and your Cricut machine! Just think of the possibilities! Will you add letters to a wooden sign? A wreath? The options are endless.
The first thing to know is that it's very important that you use the strong grip mat. This is a thick material and it won't hold very well on a standard grip mat. It definitely won't work on a light grip mat!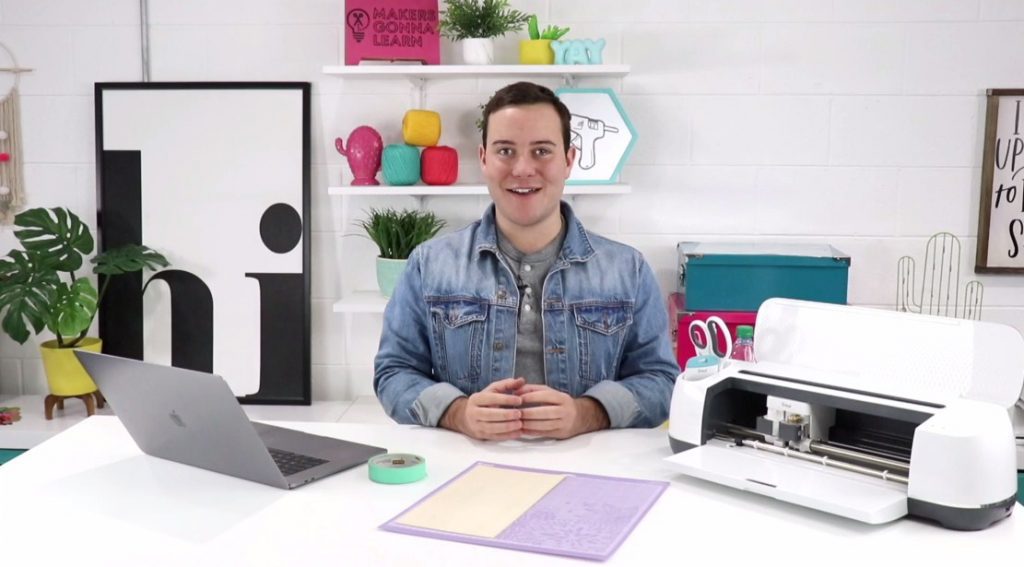 Once you've cut your wood down to size, you want to use some type of masking tape and go around the edges of the wood with it.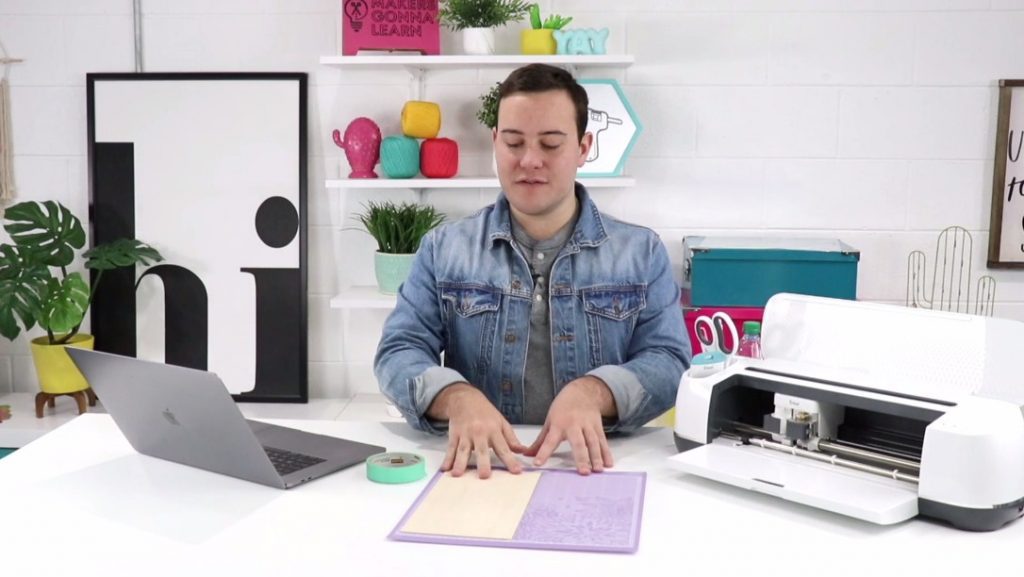 I like to go around all of the edges with tape so it stays in place. This will help secure the balsa wood onto the mat.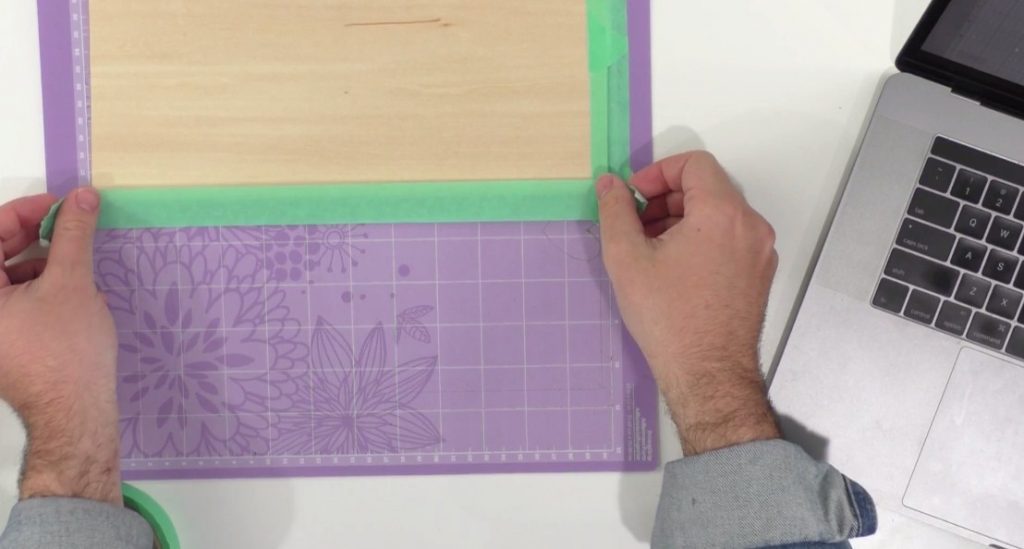 Before we even get into Design Space, we're going to move our rollers over to the end. If you leave those in place, they're going to make indentations on your balsa wood and we don't want that! Oh and remember, you're only able to cut up to 11 inches wide on your wood.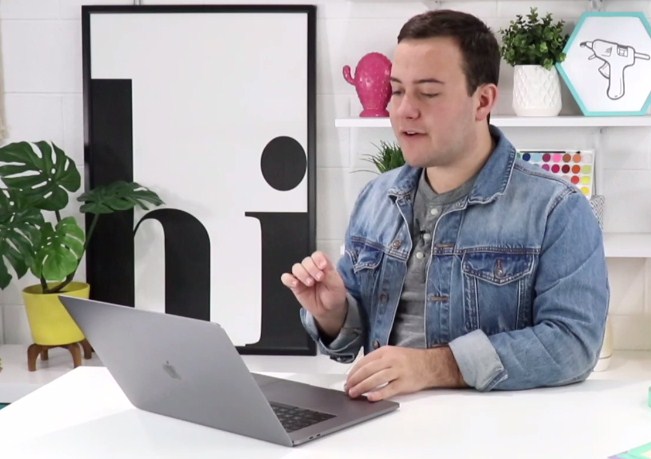 For this project, we're using one of our fonts called Lucy Lou. It's a very thick font which is ideal for this. We've already sized it – we're going to do seven inches wide by three inches tall.
We're going to select Make It. Once you're satisfied with your design, we're going to press Continue.
Now, Cricut recommends using a USB cord just because it can take quite a long time to cut balsa wood. In today's video we're going to use Bluetooth because our project is not going to take too long. If you are going to use the knife blade on a material that you know is going take quite a bit of time to be sure to use that USB though.
Once we're able to select the material, we're going to click browse all material and type in balsa. Then we're going to select the thicker balsa wood because this is thicker kind we're using. We've already calibrated our blade so feel free to calibrate yours. If you haven't already, you're going to want to go ahead and load the knife blade into clamp B.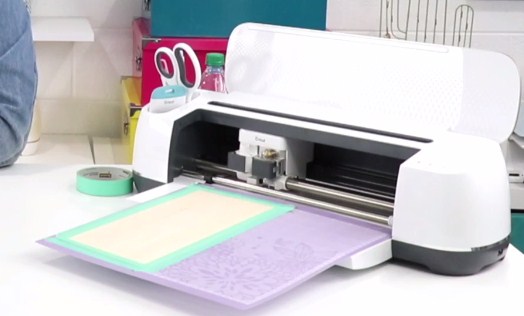 Now we can load the mat. Just remember that you are only able to use the knife blade with your desktop or laptop – it does not work on iOS or Android.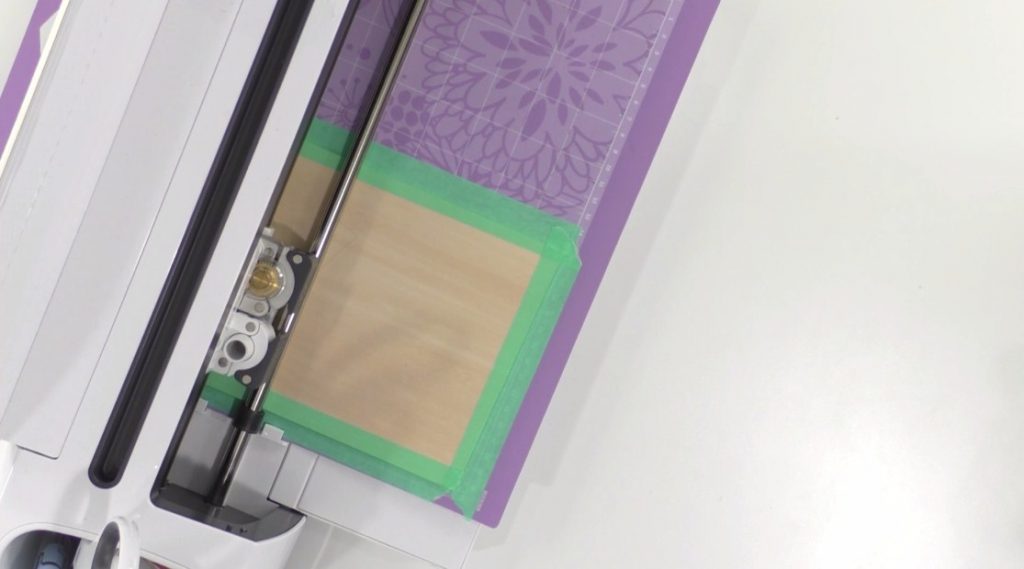 You cannot use your fast mode for this either – there is only one setting for using the knife blade. Once you're good to go, the flashing Cricut button will come on, we can just press that and the machine will start cutting.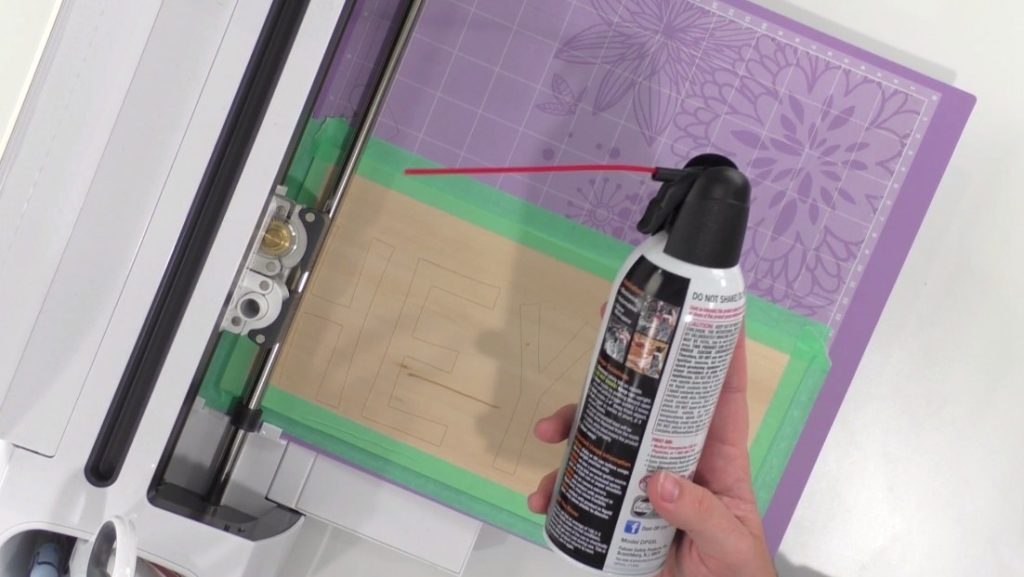 Be sure to have some canned air on hand in case sawdust begins to accumulate. You will want to be able to spray it out so it doesn't interfere with getting a clean cut.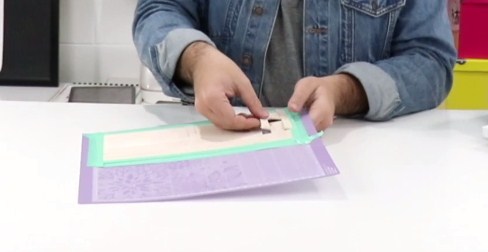 Now all you want to do is remove your balsa wood letters. Before you do, just make sure that it is cut through. Then you can simply pop the letters right out.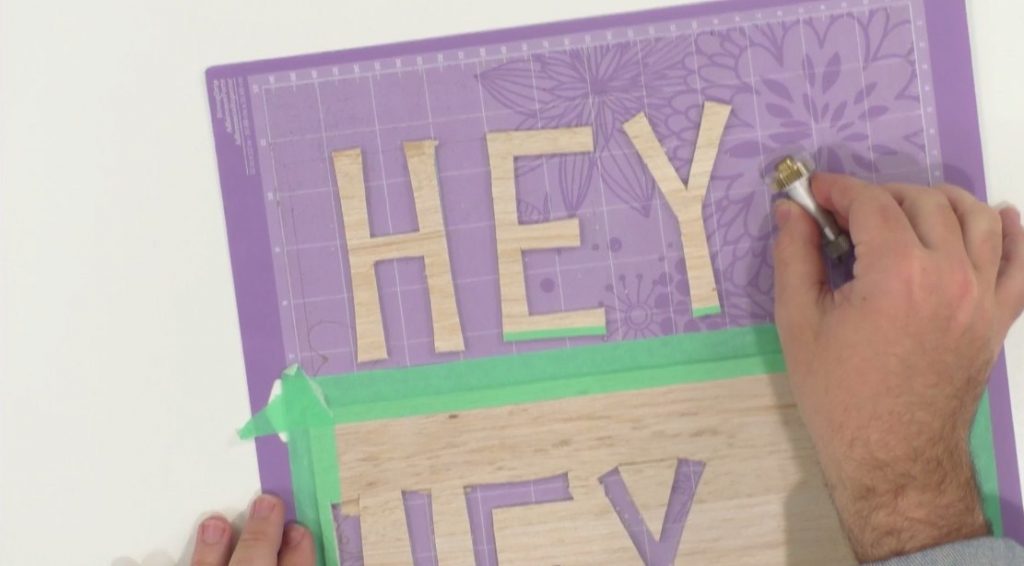 I love these amazing balsa wood letters. It's super easy to do this with your Cricut knife blade! It's kind of crazy that a blade this little can cut such amazing things with the Cricut Maker, isn't it?
If you enjoyed this post, be sure to leave us a comment. We'd love to know what you're going to cut with your knife blade. It's such a fun process!
Tanner, Courtney, and the rest of the Makers Gonna Learn Team are all here because we love die-cutting and especially love sharing fun projects and tutorials with fellow makers. We are all great friends and are always having a blast when we are together- you will see this on camera, especially during live streams! We are here to inspire and support you in your crafting journey!