How To Make Money With Your Cricut
February 8, 2021 by Cyn Gagen
Disclosure: Some of the links below are affiliate links provided for your convenience. This means, at no additional cost to you, we will earn a commission if you click through and make a purchase.
If you have ever considered starting a die cutting craft business, you are going to love this! In this article, we are going to be talking all about How to Make Money with your Cricut. It's something we get asked about all time and it's not surprising. Once you see all the amazing projects you can make with your Cricut machine, it's only natural to think about turning them into a profitable business.

How To Make Money With Your Cricut
Building a business with your die cutting machine is a great way to offset the costs of making all those amazing Cricut crafts. Better than that, if you choose to take it to the next level, you can even turn your craft business side hustle into a full-time career! And we're here to be your personal cheerleaders to pump you up and get you excited about all the possibilities with starting your very own craft business.
Check out our helpful tips and tricks below and let's get started making your craft business dreams come true: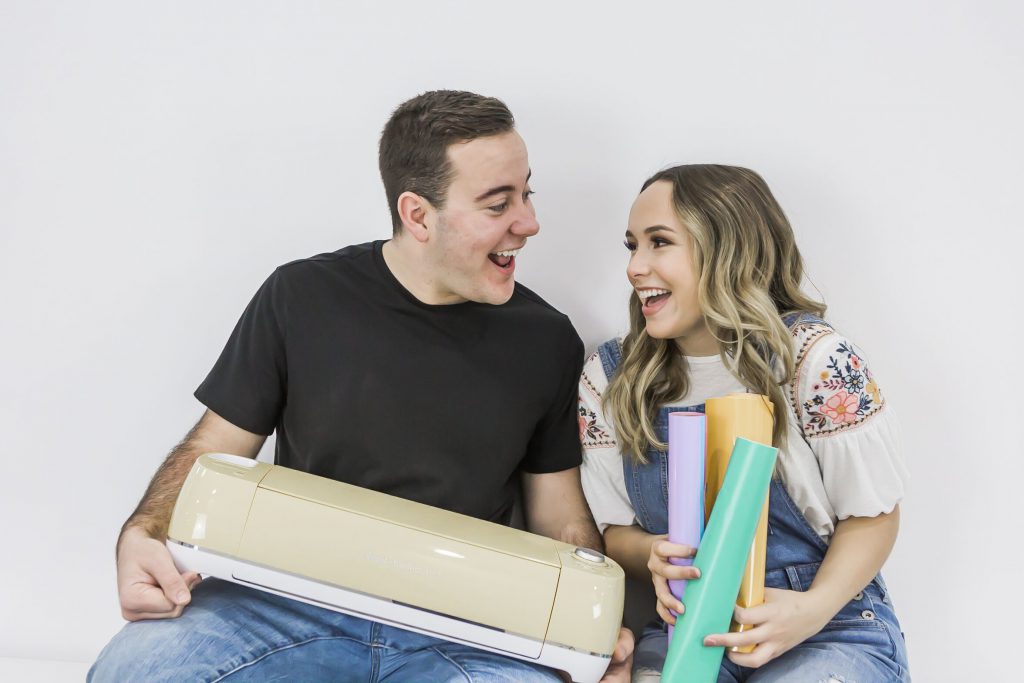 1 – Start small.
You don't need to figure everything out all at once. Take it step by step so you can build a strong foundation and work up from there. You might want to test the waters by selling only to family and friends at first and then branch out to selling on Facebook Marketplace. Begin with one product and really perfect that before expanding. There are so many ways to start out slowly and then really scale up to a full-time money making venture.
2 – Think about your customer and the marketplace you will be selling to.
You could master making custom t-shirts and hoodies not only for individual customers, but for businesses as well. Or perhaps you want to specialize in home decor such as throw pillows and signs. Or how about having jewelry as your niche? You could make things like earrings and pendants – we know some people who have done really well simply specializing in earrings!
3 – Find your niche.
Look at what you're good at and what you're most passionate about making. Focusing your talents helps you not only master the skills and techniques in making them, but allows your creativity to really flow as it is also honed in on that one specific area.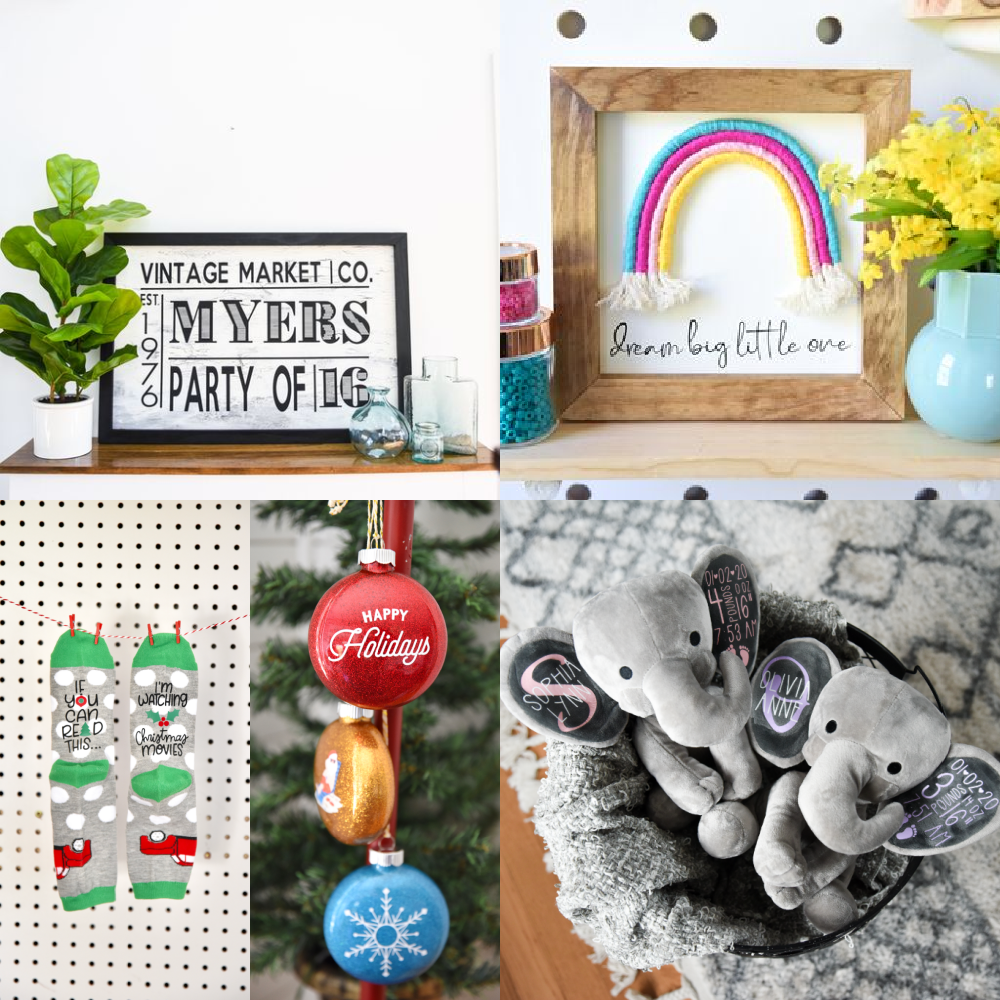 4 – Follow our formula so you can ensure that you are profitable in your business.
Begin by calculating the cost of supplies to make your product. Choose a desired hourly rate for yourself. Finally, track the amount of time it takes you to make the product. Now multiply the hourly rate by the amount of time it takes to make your craft and add that to the cost of supplies. This eliminates the guesswork and will give you the price that you need to charge for that craft project.
Example: It costs me $7 to make this wooden sign. I want to earn $20 per hour. It takes me 1 hour to make the sign. >>> 20 X 1 = 20. 20 + 7 = 27. I need to charge $27 for this sign.
Or let's say it costs me $5 to make a t-shirt. I want to earn $20 an hour. It takes me half an hour to make the t-shirt. >>> 20 X 0.5 = 10. 10 + 5 = 15. I need to charge $15 for the t-shirt.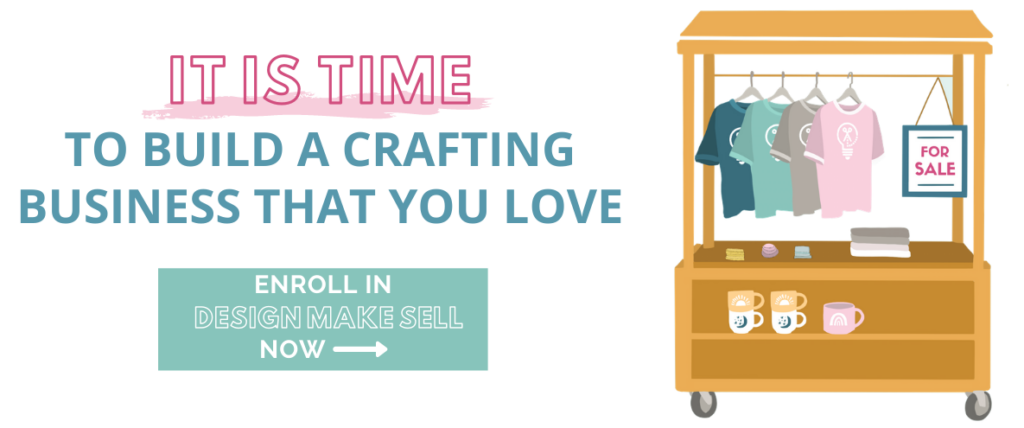 5 – If you are considering making custom projects, you need to raise your rates.
Use the basic formula but then increase your price from there. Customers understand that custom work comes at a premium. When calculating your costs in making these products, don't forget to include the additional time it takes to communicate with your customer about their order. Value your time and value your work!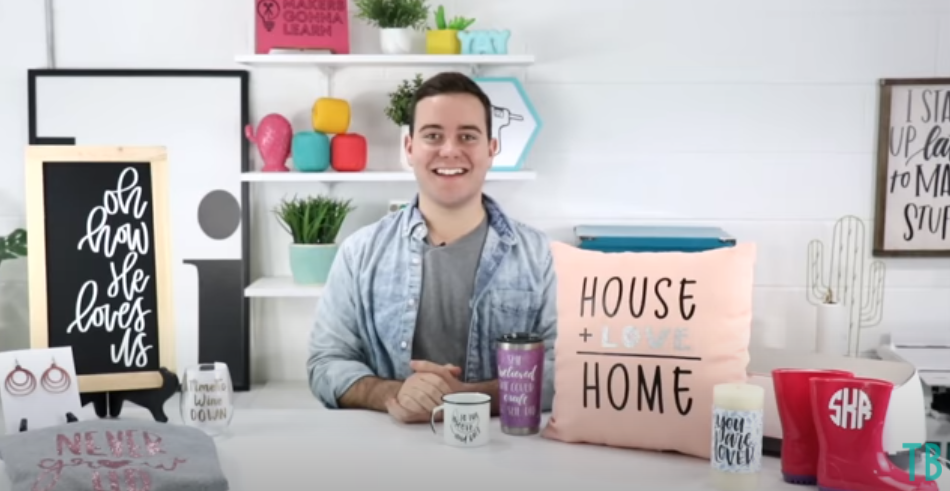 Are you ready to get started with building your new business? We can't wait to see you succeed!
More helpful articles about starting your own crafting business:
Why You Should Sell Your Crafts
How to Turn a Drawing into an SVG in Cricut Design Space