Using the Cricut Mug Press
The Cricut world has been all abuzz with the news of their new mug press! Many of us got a little sneak peek of it so we were intrigued from the very beginning. So, here we are with our brand new machine showing you what you need to know about using the Cricut Mug Press.
Before we get started, you might be wondering why you might want a mug press. After all, we've given you several craft project tutorials showing you how to apply vinyl to mugs. Well, the Cricut Mug Press is meant for making infusible ink designs on your mugs easily and flawlessly.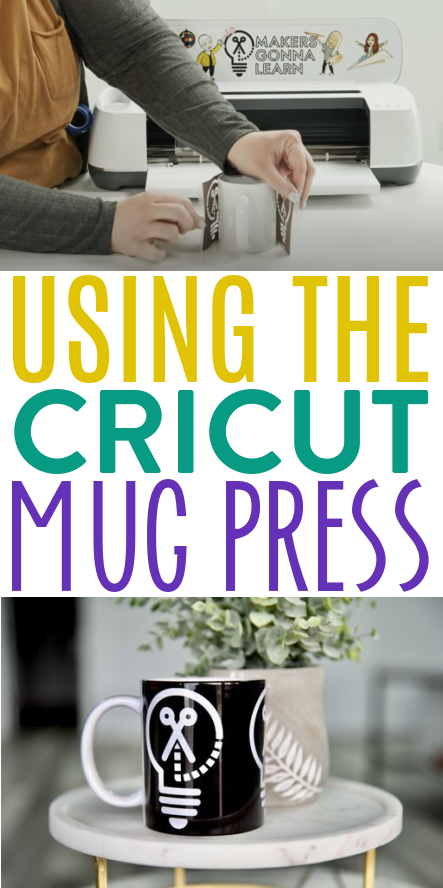 Using the Cricut Mug Press
Be sure to check out our Cricut Mug Press unboxing video too!
Okay, let's start crafting. We can't wait to see the results with this new mug press!
Materials Needed:
*Get the best deal and find many more of our amazing cut files and fonts as part of our Makers Gonna Learn membership.
How to Use the Cricut Mug Press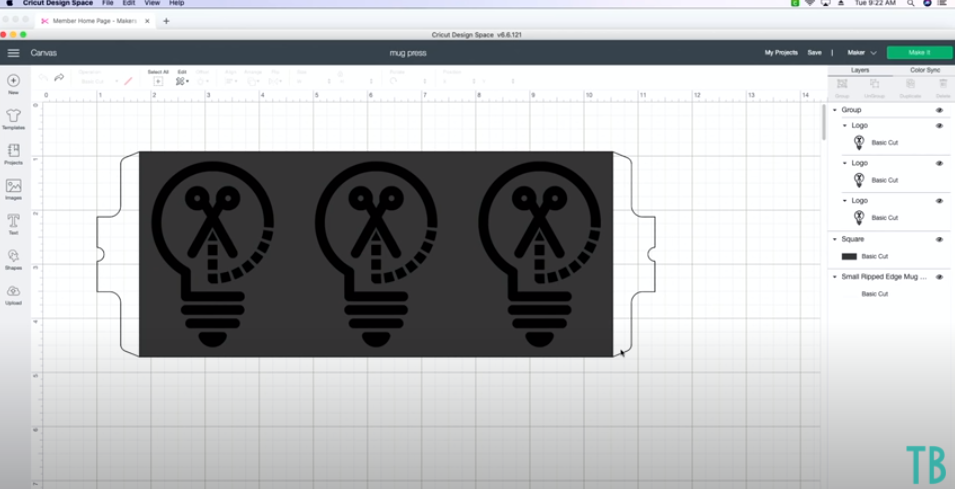 Creating your design in Design Space:
Begin by adding the mug press template to your canvas in Cricut Design Space. Next, we pulled in a square from Basic Shapes and resized it to make a rectangle because we want the majority of the mug to be black and then we will cut the Makers Gonna Learn logo out from that. So then, we imported the MGL Logo cut file and duplicated it twice so that we have 3 of them.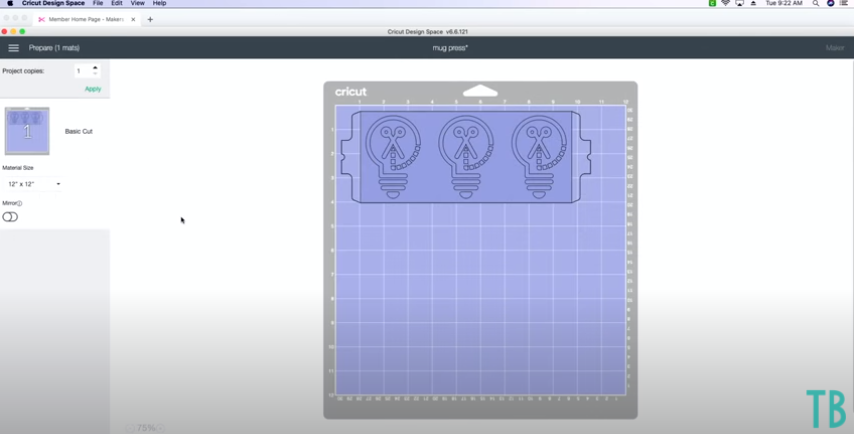 Arrange the logos in the rectangle. Once happy with the placement of your design, select everything. Choose Attach. Press Make It. Since we're going to be using Infusible Ink, be sure to select Mirror. Press Continue.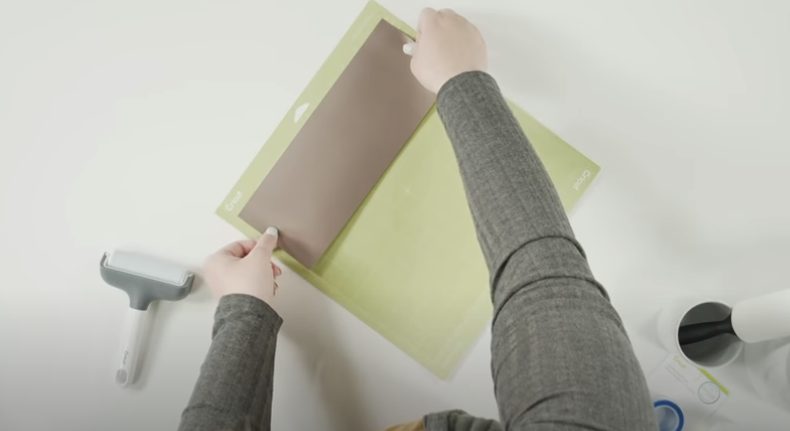 Cutting out your design:
Choose Infusible Ink for your material setting. Place your Infusible Ink sheet on your cutting mat. We like to start in one corner and carefully lay it down from there, using our brayer to ensure that it is laying down properly on the mat without touching it too much with our fingers. The oils from your fingers can dilute the ink and prevent you from getting results that are as vibrant or bold as you expect.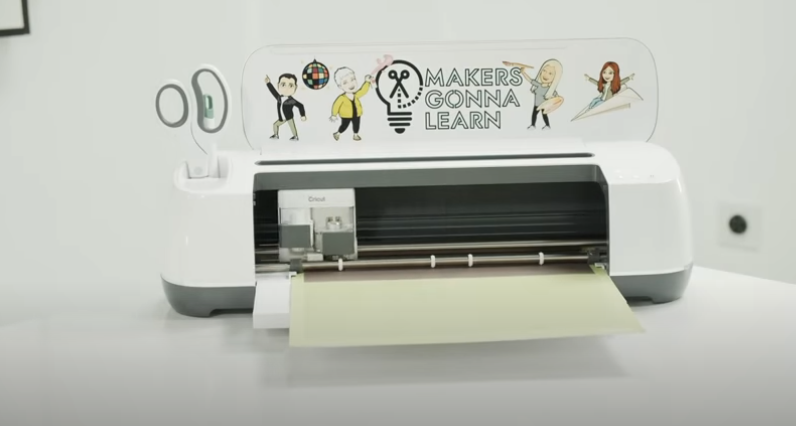 Load the mat into your Cricut machine and press the flashing Cricut button.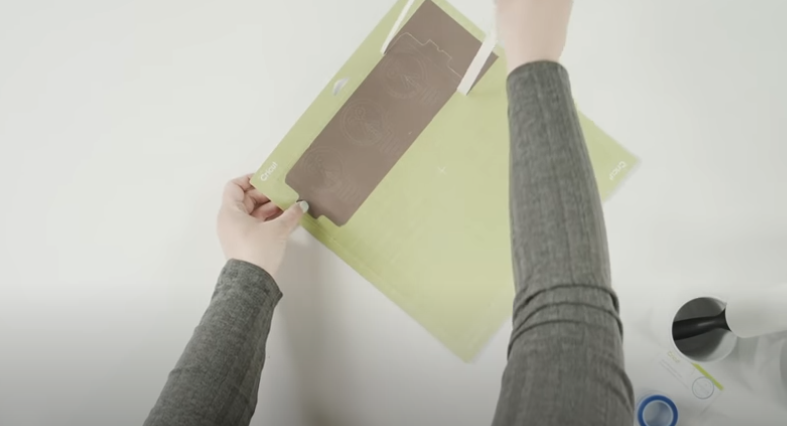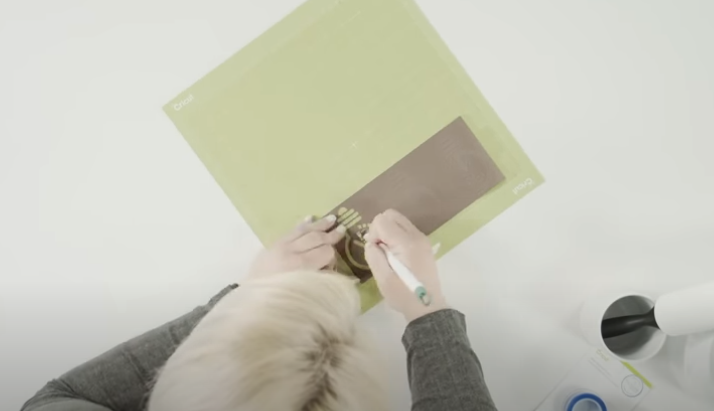 Remove the excess Infusible Ink from around the design. Then, weed the rest of your design. Once your design is completely weeded, flip the mat over and gently peel the mat away from your design.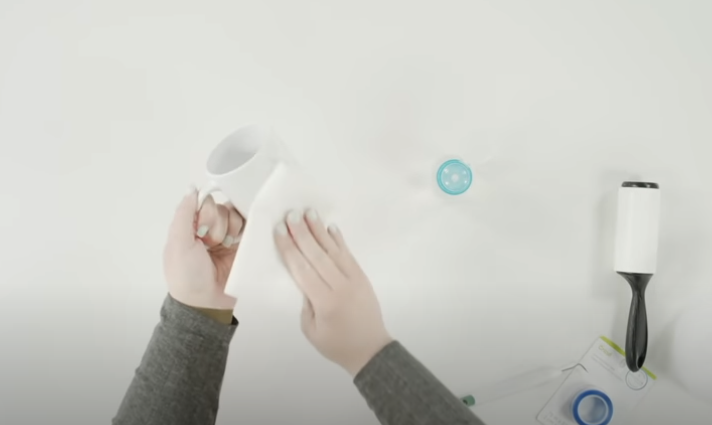 Prepping your mug and adding the design:
Prep your mug by cleaning with rubbing alcohol and a paper towel. Once you have cleaned it thoroughly and let it dry completely, use the lint roller to go over the mug and ensure that there are no little bits of debris left.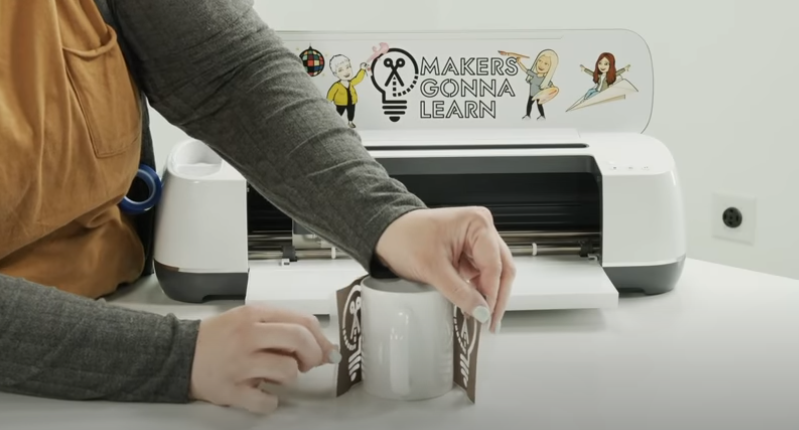 Line up your design and wrap it around the mug. We like to sit the mug on our work surface while we do this to ensure that it's good and level. You want to be sure that the handle of the mug is centered between the ends of your piece of Infusible Ink. Once you're happy with it, lay one side down and then pull on the remaining part of your design to create a little tension as you wrap it around the rest of the mug. This will help ensure a nice, flat design with no bubbles.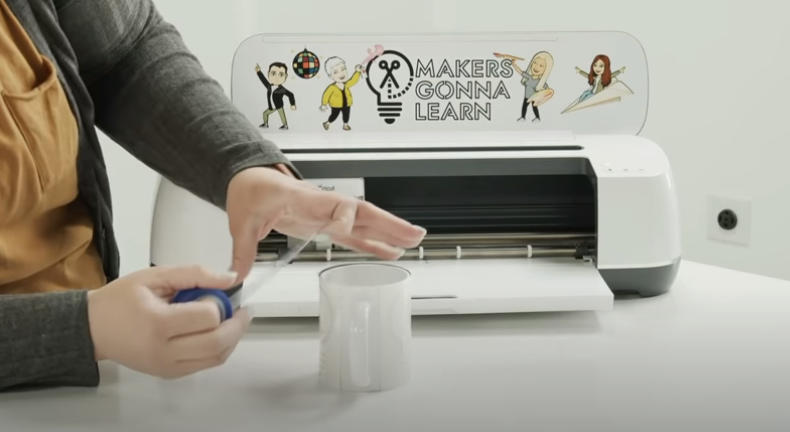 Press down the tabs well. Then, we like to use some small pieces of heat resistant tape around the top and bottom of the mug to ensure that our design is really well adhered.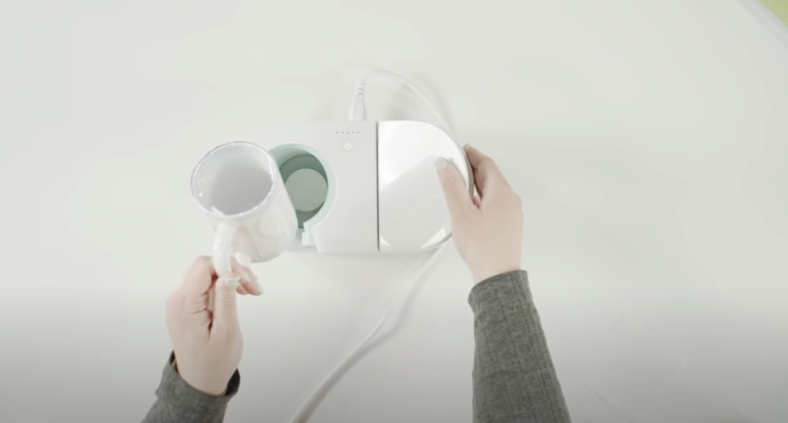 Placing your mug into the Cricut Mug Press:
Heat up your mug press. Once it's heated, the green light will come on. When inserting your mug into the press, you might want to go in at an angle (especially if you haven't taped it all around the bottom) so the Infusible Ink doesn't get caught on the sides of the press. You also want to be sure to place it so that the handle is right in the center of the opening. You want to be sure that the mug press completely covers the Infusible Ink on each side.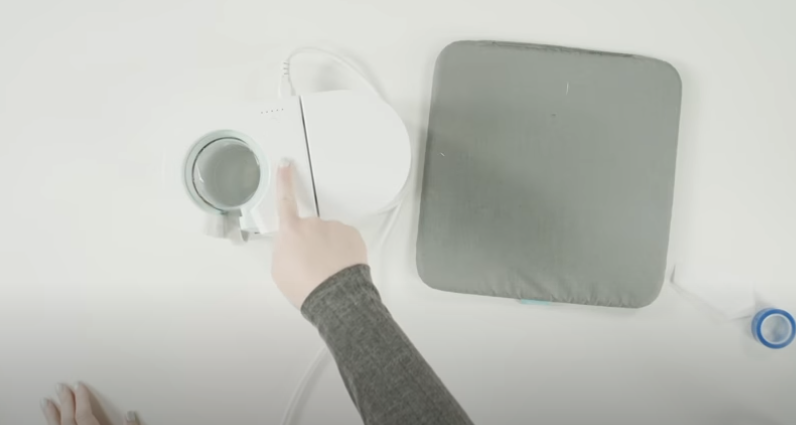 Leave the mug in the press until all 5 lights are lit up and the green button is flashing. It will beep at you to indicate it's finished as well! Lift the lever and carefully remove the mug from the machine. We like to place it on the EasyPress mat to cool. It can take quite a while for it to cool thoroughly. After 20 minutes, ours felt like we had just put a warm cup of coffee in it.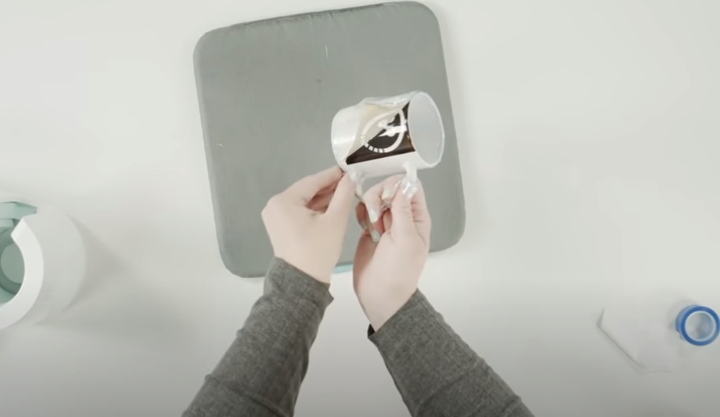 Once it has cooled, you want to carefully peel up the tape and start peeling away the carrier sheet for your Infusible Ink design.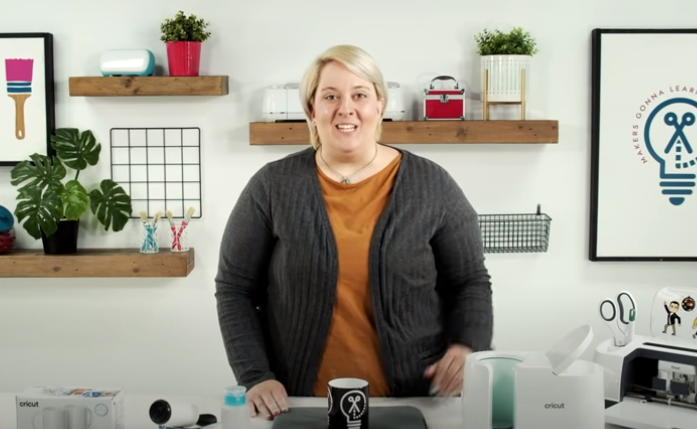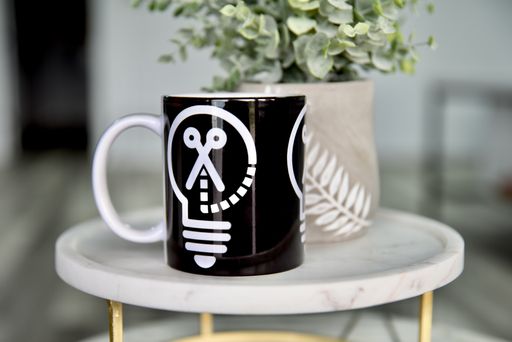 Look at our beautiful finished mug! We found this to be an easy process, but it is a bit time-consuming given the heating and then cool-down time. Still, we love the results and can see us using this mug press time and time again.
Check out the full step-by-step video tutorial below: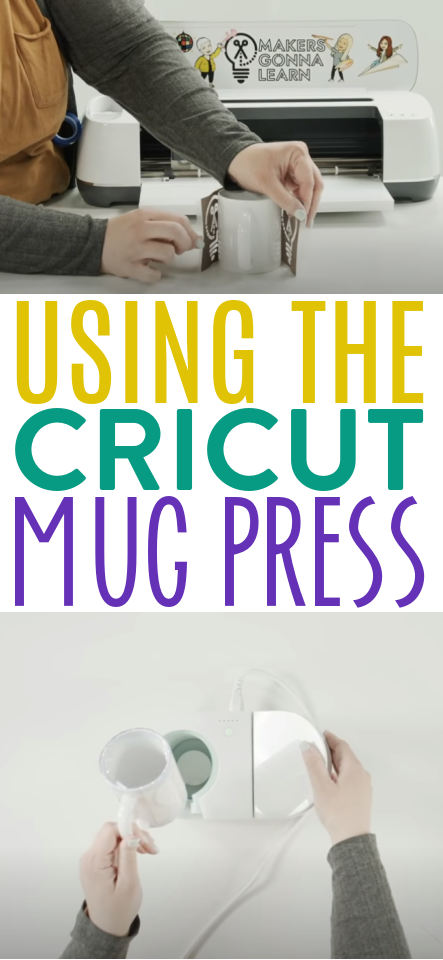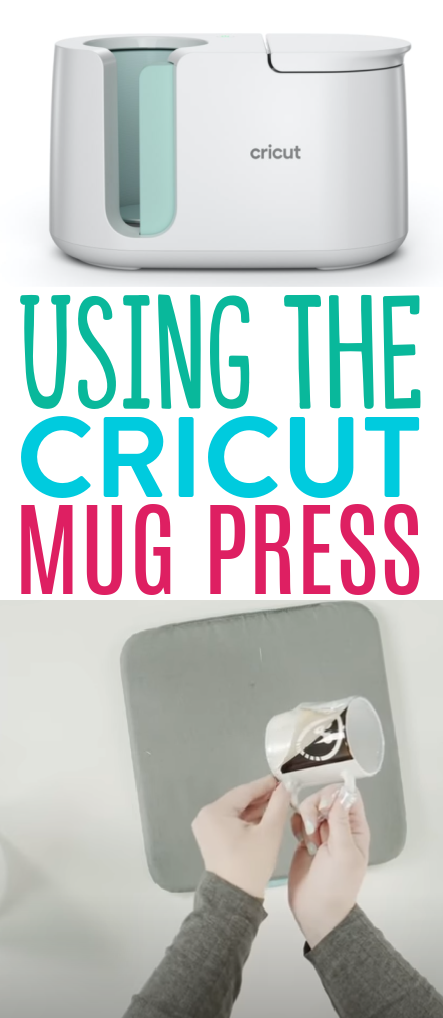 Tanner, Courtney, and the rest of the Makers Gonna Learn Team are all here because we love die-cutting and especially love sharing fun projects and tutorials with fellow makers. We are all great friends and are always having a blast when we are together- you will see this on camera, especially during live streams! We are here to inspire and support you in your crafting journey!