10 Blanks to Use with Cricut
If you're making Cricut crafts, well, obviously you need some blanks to place your designs on! We are going to show you 10 Blanks to Use with Cricut – ones that you may or may not have thought of before.
These blanks for vinyl crafting are ones we like to keep stocked in our craft room so we are always ready for any project that grabs our interest. If you're looking for some Cricut inspiration, look no further! We've got you covered!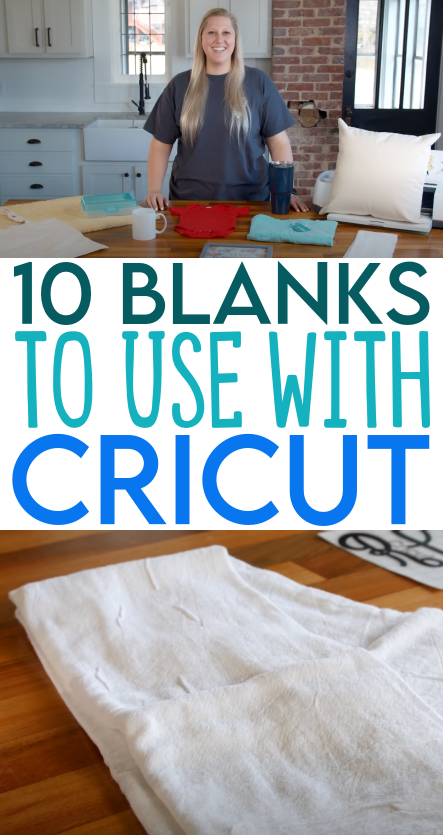 10 Blanks to Use with Cricut
You're sure to find some great ideas of vinyl blanks you can use in our list below. Wondering where to buy them? Check out this helpful shopping list:
DOORMATS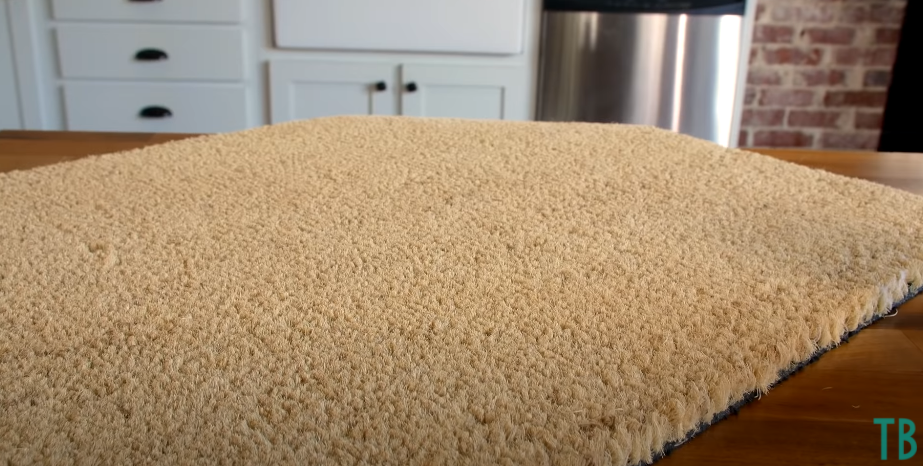 You might never have thought about making doormats with your die-cutting machine. But they are a really fun craft project that is perfect for your own home or to make as a gift.
Since they're flat, you can store them easily – so you could even make one for each season/holiday. Welcome friends and family to your home right there at your front door. Also, if you are interested in selling your crafts, doormats sell really well!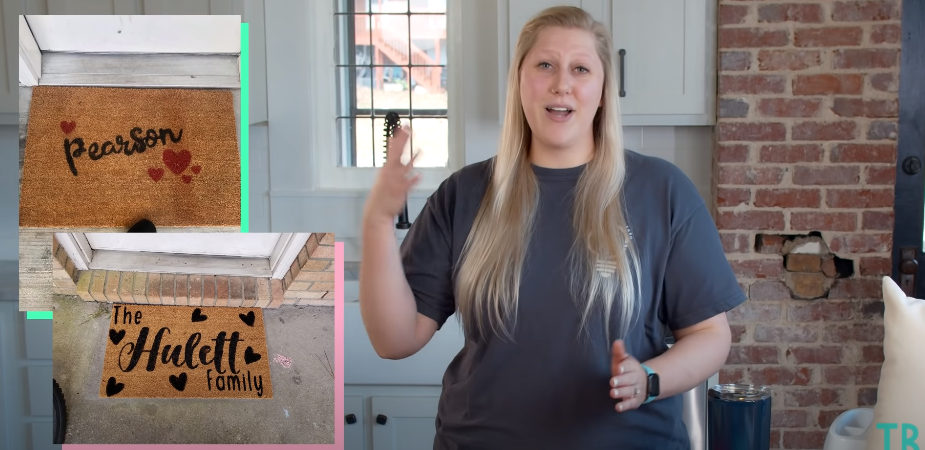 One of our favorite things to do with these doormats is to use freezer paper stencils with them. Be sure to check out the video below for more information on how to do that:
PENCIL CASES AND OTHER SMALL ORGANIZERS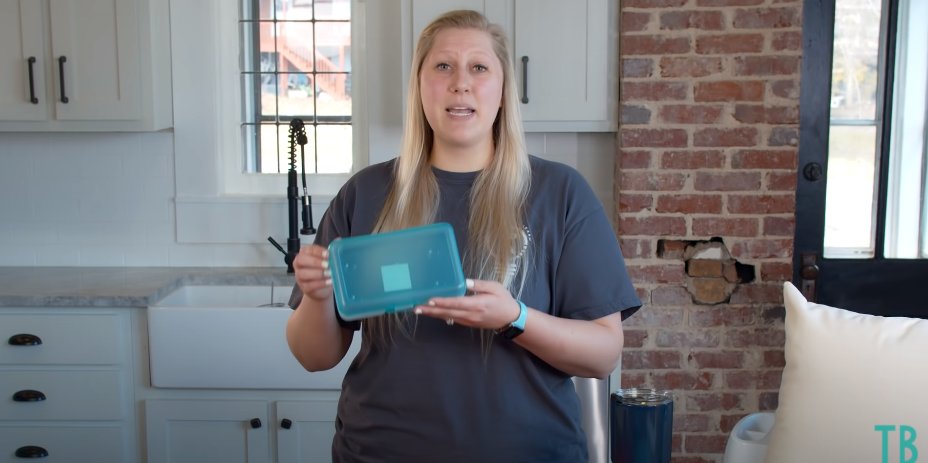 We got this pencil box for only $1 at our local dollar store. These are great blanks to use with your Cricut machine!
Small boxes like this are great for organizing your kitchen or office. You can easily label them with vinyl designs using fonts and even add decorative cut files to make them extra cute.
CANVAS TOTE BAGS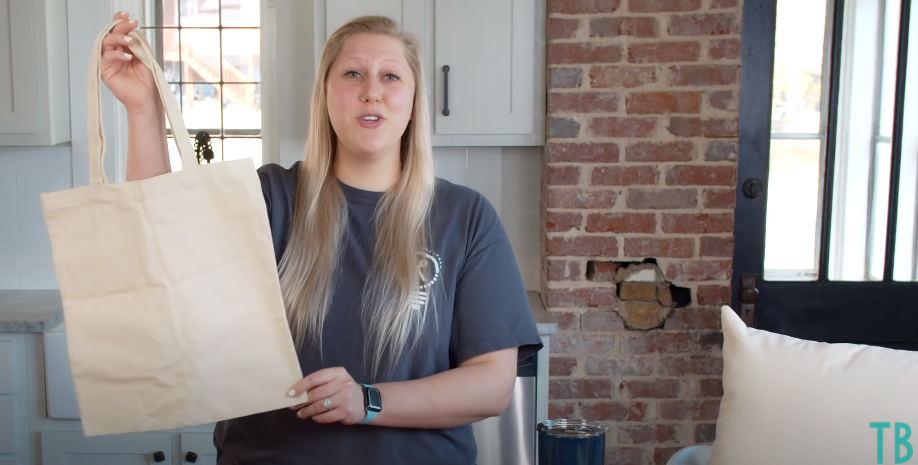 We just love working with canvas tote bags like these. Of course, when it comes to tote bags, canvas isn't your only option. We also really like to make projects with denim and faux leather tote bags too.
These are very affordable and take up very little space in your craft room. Tote bags personalized with someone's name, monogram, or favorite sayings or hobbies make perfect gifts and sell really well too.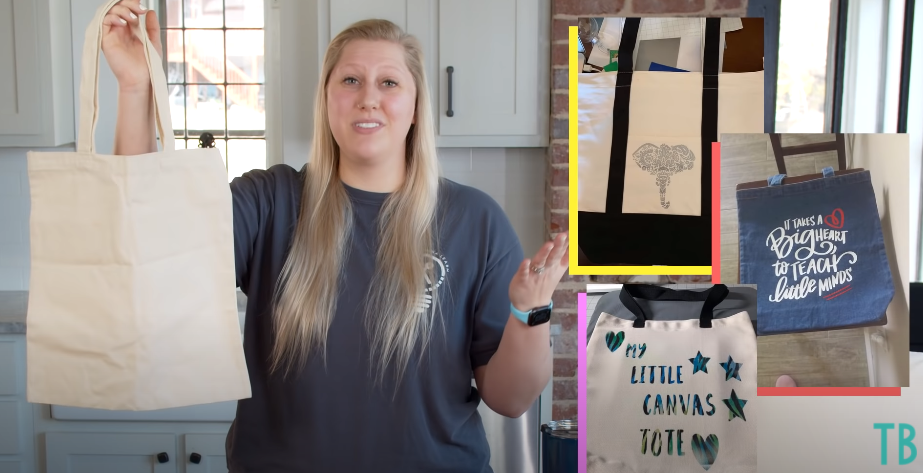 One of our favorite things about these tote bags is their versatility. Not only can you simply apply HTV to them as is, but you could also tie dye or dip dye them first to add another layer of design to them.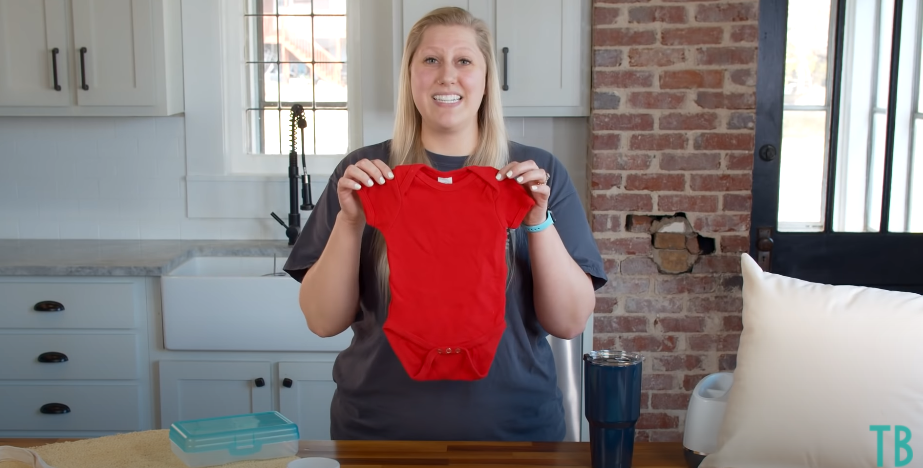 ONESIES
Who doesn't love making adorable little baby gifts, such as embellishing these cute little blank onesies? Not only are they affordable, but since they're small, they don't take up much space and they don't use much vinyl. These are great crafting blanks to use up those vinyl scraps you have saved!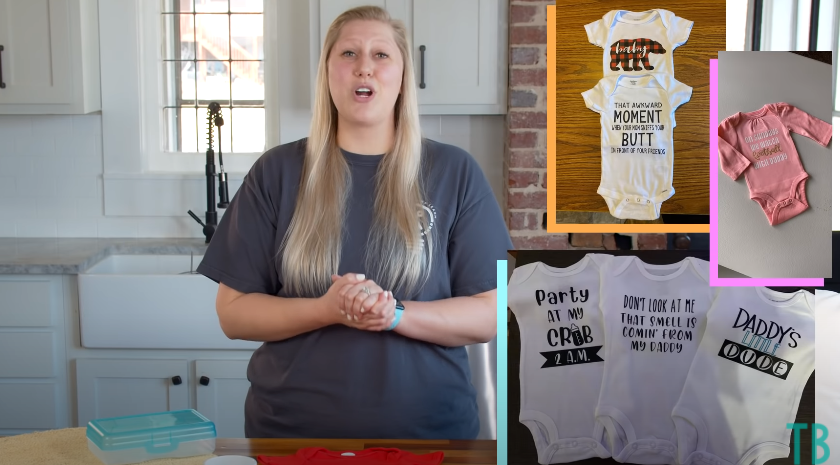 MUGS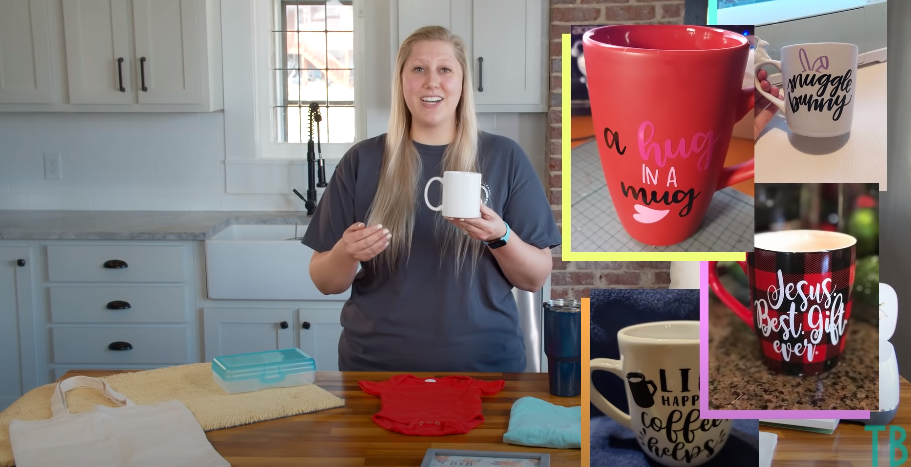 So many people we know collect mugs, making these another of our favorite blanks to use for vinyl crafting! There are so many ways to decorate and customize a mug, and once again, they are great surfaces for using up those vinyl scraps.
Mugs sell really well and they make great gifts!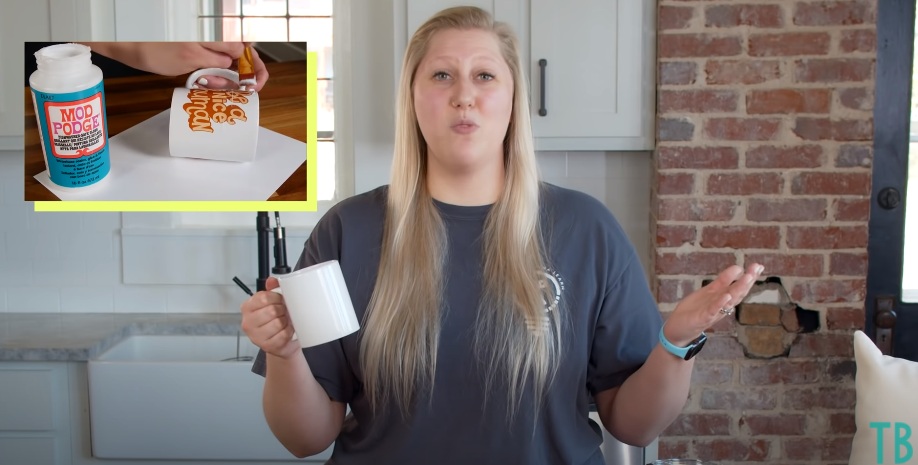 To make your designs long-lasting, you need to seal your mugs. We've got some great resources to show you just how to do that!
>>>>>>>>>>>>>>>>>>>>>>>>>How to Make Vinyl Mugs Dishwasher Safe<<<<<<<<<<<<<<<<<<<<<<<<<<<
FRAMES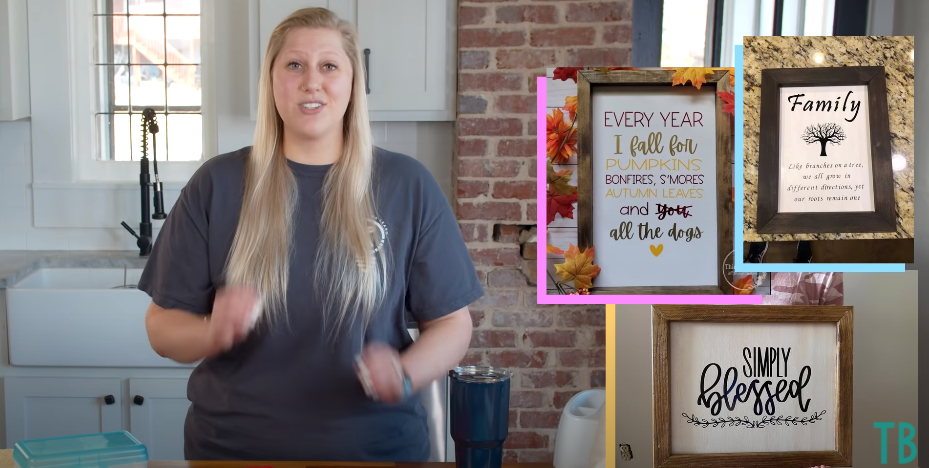 We LOVE to make signs with blank frames. In fact, we love making these projects so much that we have our very own course on how to build your own frames. Our Building Wooden Frames Masterclass is FREE with your yearly Makers Gonna Learn membership and it's so worth it!
Like these other vinyl blanks we have shared with you, frames don't take up a lot of space and they make fantastic items to sell or give as gifts. You can add cut files, sentiments, photos, and so much more to customize them and they make great home decor accents.
One of our favorite things to do with frames is to take some patterned paper and place it inside the frame. Then, we add a vinyl quote or sentiment on the glass itself.
TUMBLERS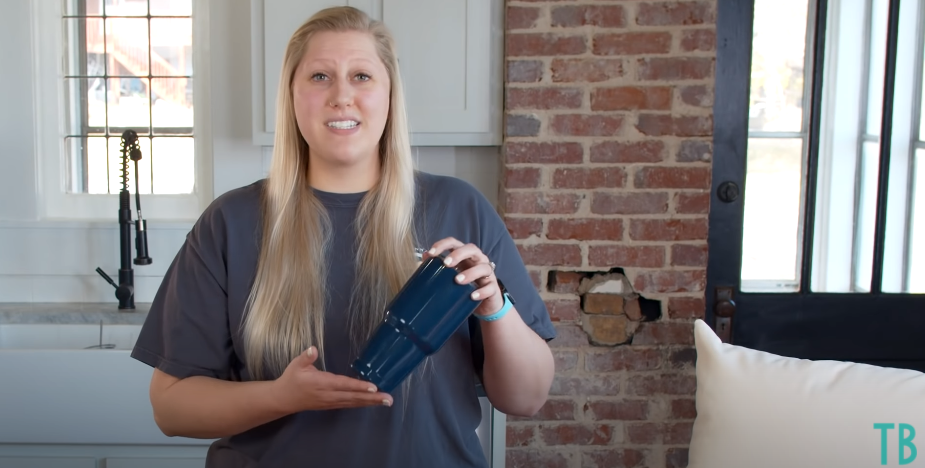 Along with mugs, we also really enjoy customizing tumblers. Add a name, monogram, logo, or other favorite design to make your tumbler stand out from everyone else's (and keep track of it!).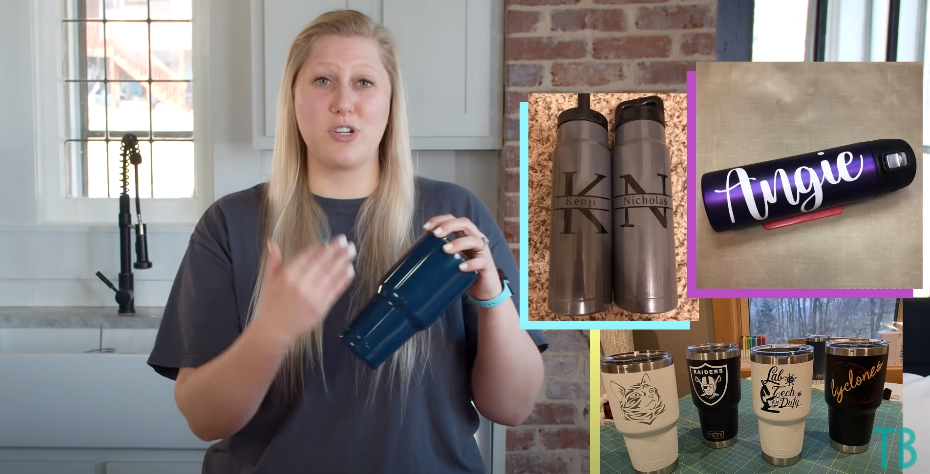 You can find these many places – our favorite brand is Ozark Trail from Walmart. They come in a variety of colors. We find that having a base color there makes it much easier to then make them into really pretty glitter tumblers.
Great resources for you if you want to make glitter tumblers:
T-SHIRTS
Of course, t-shirts are a really popular blank to use with your Cricut machine and some iron-on vinyl. In fact, this is often the project that draws people into die-cutting in the first place!
There are just so many different colors and styles of t-shirts and then, so many different ways to customize them with your HTV. They're inexpensive and don't use much vinyl, making them economical to make for gifts or to sell.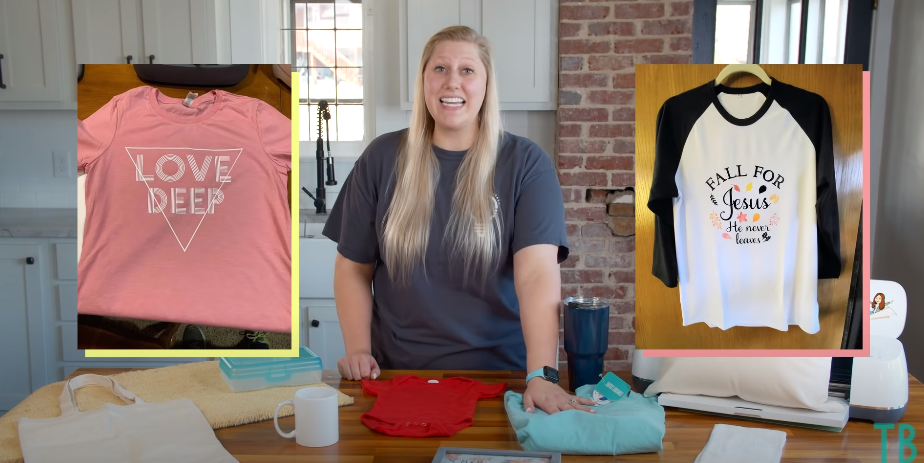 You could make up a whole set for a sports team, bridal party, corporate event, and so many others!
One thing to remember – you must purchase a good brand. We love Comfort Colors and Next Level. The quality of the shirt can make such a huge difference in the results you get in your final project.
FLOUR SACK TOWELS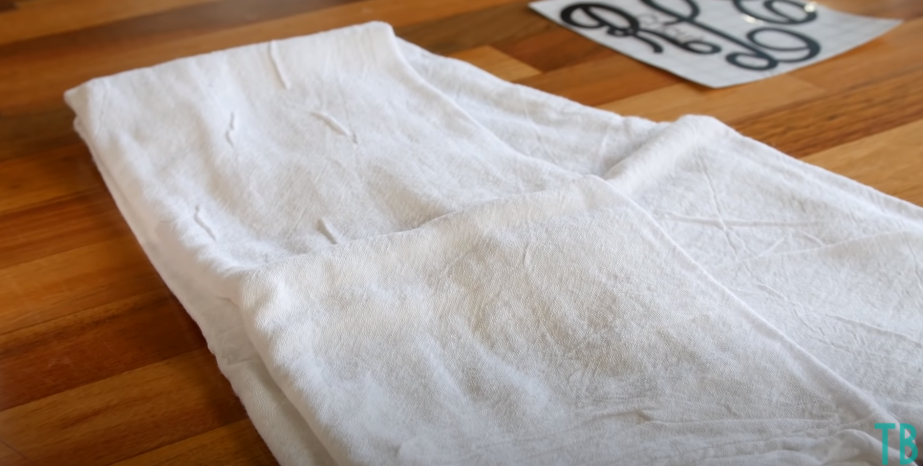 We always keep plenty of blank flour sack towels on hand to use for our Cricut vinyl projects. One of our favorite things to do with these towels is to cover the back of a frame with it and then apply heat transfer vinyl onto it. You're going to love that technique!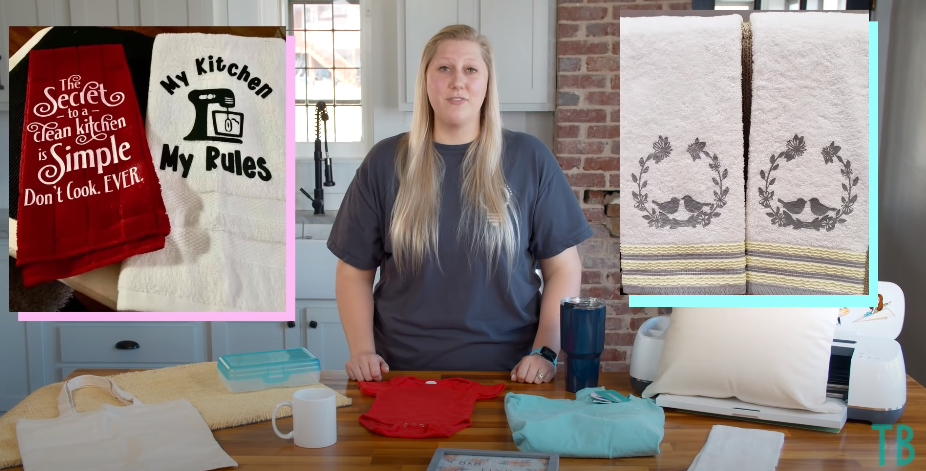 Of course, a perfect use for these towels is simply to embellish the towels to use in your kitchen or bathroom. There are so many fun designs that work really well for that! Like most of our other suggested blanks, these are inexpensive, easy to store, and are great ways to use up vinyl scraps.
Flour sack towels are one of our favorite blanks to use with Cricut simply because of their versatility. If you sew, you can even sew a couple together and make your own pillows!
>>>>>>>>>>>>>>>>>>>>How to Use Glitter Vinyl on Flour Sack Towels<<<<<<<<<<<<<<<<<<<<
CANVAS PILLOW CASES
Working with canvas pillow cases is a great way to make some custom home decor items for almost any room in your house. These pillow cases are flat and so they take up little space if you are wanting to stock up on them.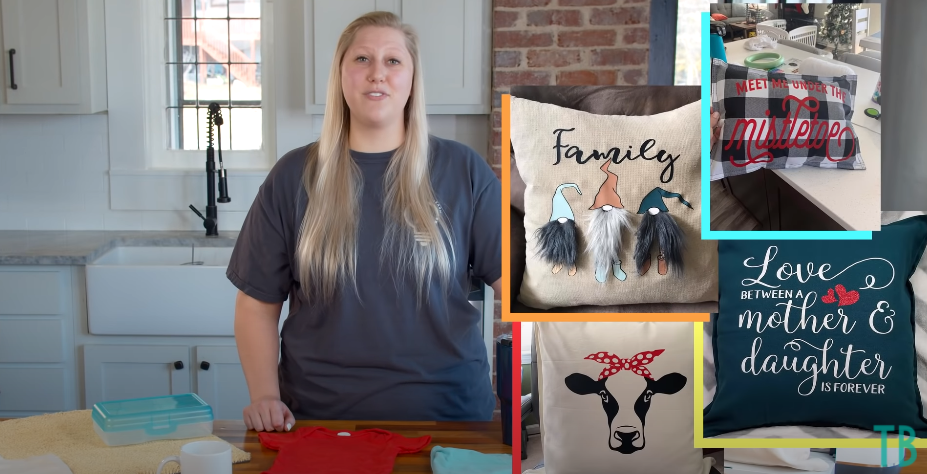 And, if you are selling your crafts, shipping a pillow case as opposed to an entire pillow is easier and cheaper. Much like the canvas tote bags, you can also take the canvas pillow covers and tie dye or dip dye them for another look too.
But, remember that you can use prestuffed pillows as well. If you find a good deal on them and want to use them, definitely grab those up! If canvas isn't your thing, you can use any kind of pillowcase you want to create some amazing projects.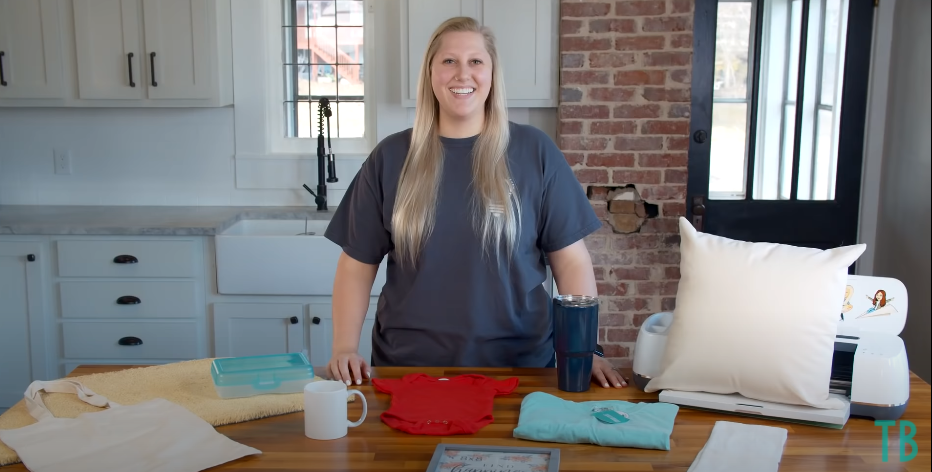 Well, we hope that got your wheels turning and that you have a ton of great ideas for blanks you can use for vinyl craft projects. Share them on social media and tag us with hashtag #MakersGonnaLearn so we can see what you make!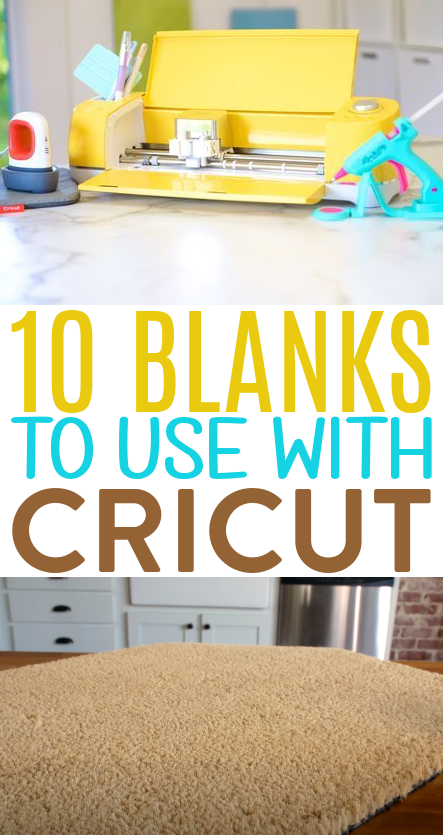 Meet the Makers Gonna Learn team! Tanner, Rachel, and Courtney are all here because we love diecutting and especially love sharing fun projects and tutorials with fellow makers. We are all great friends and are always having a blast when we are together- you will see this on camera especially during live streams! We are here to inspire and support you in your crafting journey!