6 Places You Can Buy Silhouette Supplies For Cheap
Ever since I received my Silhouette Cameo 3, I just can't stop crafting with it! You can make so many incredible, fun craft projects with a Silhouette die-cutting machine. If you're a Silhouette beginner, you're going to love learning where you can buy Silhouette supplies for cheap!
As you know, though, crafting can get expensive though! So, as a crafter, you always want to find the best places to purchase your craft supplies that won't break your budget.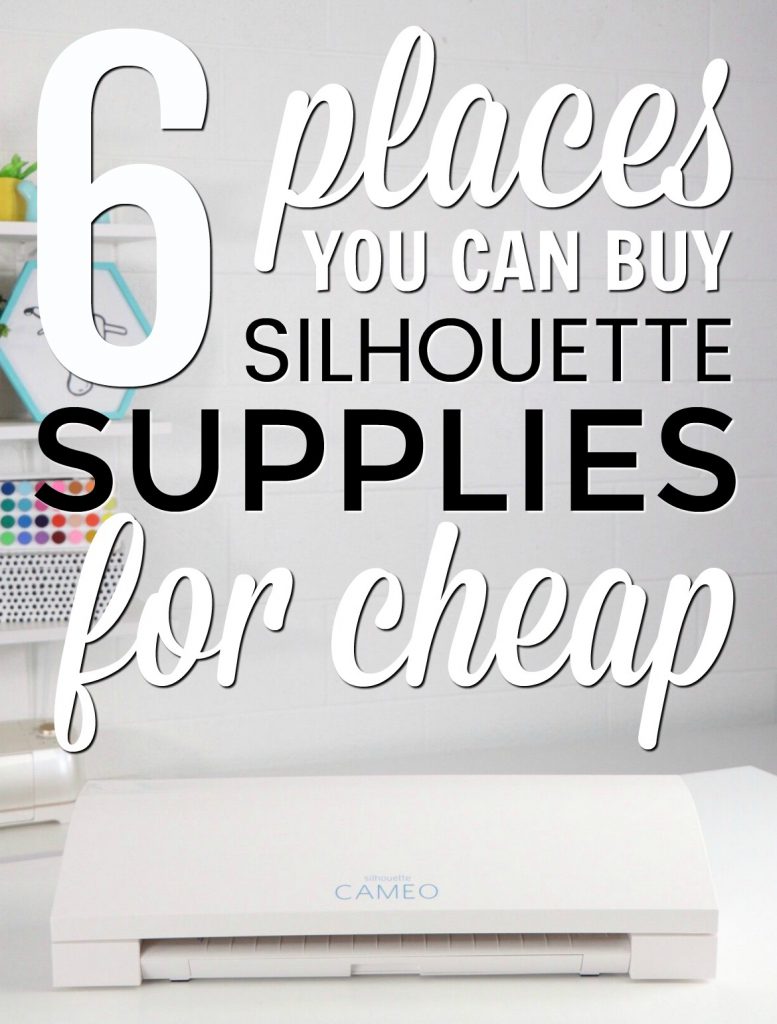 6 Places You Can Buy Silhouette Supplies For Cheap
We've found some great prices on Silhouette supplies and thought we'd pass these ideas on to you. We want you to be able to save money too and keep on crafting!
Silhouette America – Why not buy your Silhouette vinyl directly from Silhouette themselves? They often have promotions on their vinyl and they have great bundles too.
Amazon – You can also get great deals for Silhouette vinyl and accessories on Amazon. Make sure you get to check the reviews first before placing an order. You might even get free delivery too!
Expressions Vinyl – I love how Expression Vinyl offer so many different types and colors of vinyl. They also even have their own line of adhesive vinyl. Their shipping always goes out very quickly which is great. Who wants to wait a long time for your materials? Let's get crafting ASAP!
Swing Designs – If you haven't heard of Swing Designs before, you must check them out, They have a beautiful selection of Oracal vinyl, plus you can Build Your Own Oracal Vinyl Bundle which is really fantastic!
Happy Crafters – They have a great variety of vinyl and vinyl cutting supplies. They also have a huge selection of blank apparel that you can customize which is really cool. If you're a teacher or military personnel, they also offer 15% off discounts for an even better deal!
Etsy – Search for your favorite brand-name products on Etsy. They have a wide variety of choices and great quality products are available.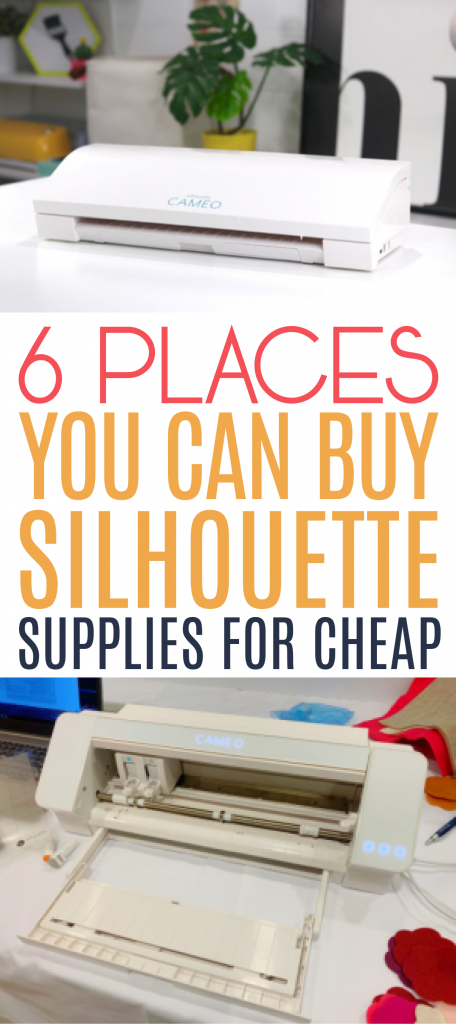 Other places you can check:
You can also try checking Michaels, Joann Fabrics and Hobby Lobby– you can usually find coupons on their website. Just make sure you read the fine print for its terms and conditions.
Pro tip: You might want to subscribe to their rewards program and our newsletters because sometimes you can get coupons and huge discounts there too!
So there you have it! Here are the 6 Places You Can Buy Silhouette Supplies For Cheap. What do you guys think of these places? Do you shop on any of these? Let us know if you give any of these stores a try!
Tanner, Courtney, and the rest of the Makers Gonna Learn Team are all here because we love die-cutting and especially love sharing fun projects and tutorials with fellow makers. We are all great friends and are always having a blast when we are together- you will see this on camera, especially during live streams! We are here to inspire and support you in your crafting journey!