Cutting Mat Comparison
If you own a Cricut, odds are you've been using Cricut mats the entire time. Today, we're going to do a cutting mat comparison that might just blow your mind. Tanner will compare 3 different brands of standard grip cutting mats. You will be SHOCKED at the winner!
Learn how to clean your cutting mats here. Get more use out of them!
If you want to use the best cutting mat with your Cricut machine, you're going to want to check this out. This is a tip that could show you how to save some serious money on die cutting supplies! We hope you enjoy this informative article and video all about why you should Stop Buying Cricut Brand Cutting Mats!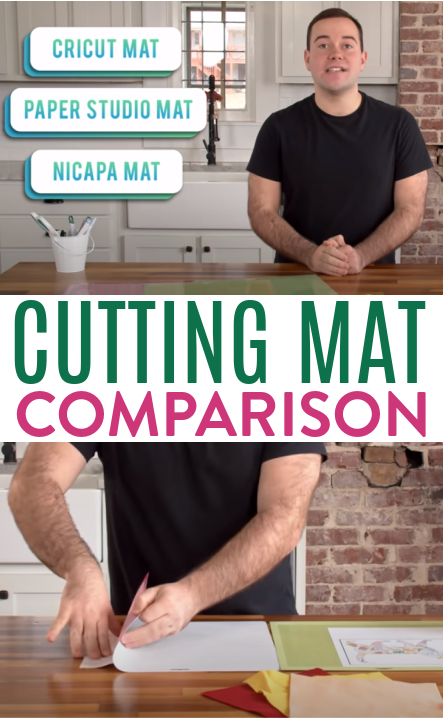 Cutting Mat Comparison
We love doing these product comparisons for you and giving you the knowledge and real-life experience needed to make an informed decision when making your purchases. After all, the more money you can save, the more Cricut craft projects you can make.
It's important to make note of the fact that if you use an off-brand cutting mat in your Cricut machine, you could void the warranty on your machine. So, you might prefer to wait until the warranty has expired. In addition, remember that there won't be as much research going into these off-brands and there may not be as much customer support for them if something goes wrong either.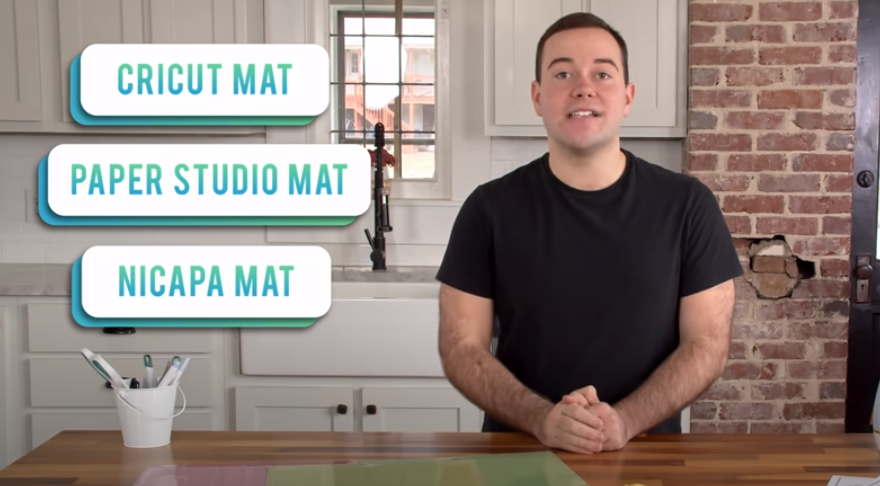 Comparing 3 Popular Cutting Mats
We are going to compare 3 different brands of cutting mats for die cutting machines. We will show you a Cricut cutting mat, a Paper Studio mat, and a Nicapa brand mat. All of these are standard grip mats. We chose these because they seem to be the three brands that people are talking about the most.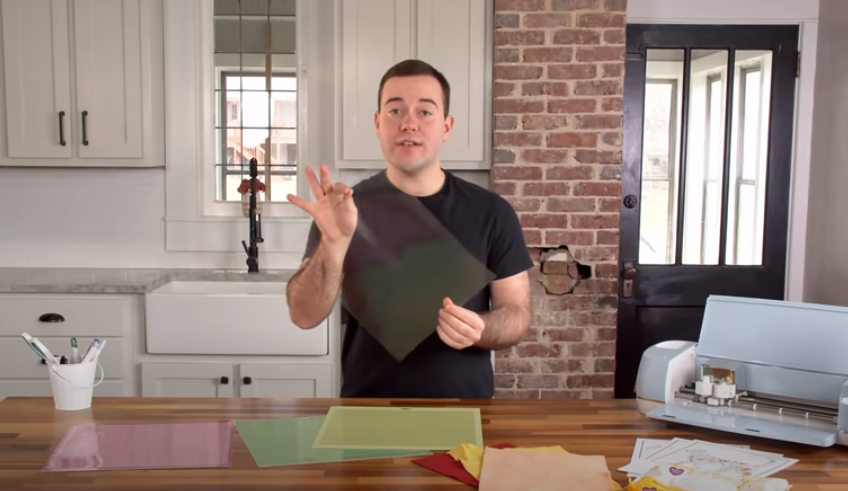 Keep the protective sheet on the cutting mat
One important reminder for any cutting mat: when you remove the protective sheet from the mat to use it, be sure to save that cover sheet. You will want to put it back on your mat in between uses to keep the surface sticky and clean.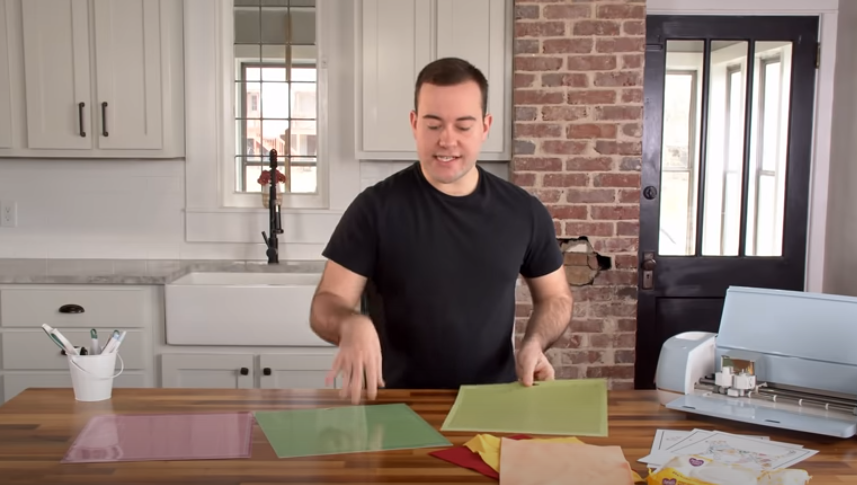 Checking the stickiness of the cutting mats
If you've been a Cricut crafter for a while, you may have noticed that the Cricut StandardGrip mats have changed over time. We find that they are less sticky than they used to be and have a lighter grip than before. In fact, when we peel the protective sheet off of this Nicapa mat, we can hear the difference between them.
It definitely has a little more pull to it, indicating that it is stickier than the Cricut mat. You can even hear the sound of the extra adhesive and when you look at the mat, you can see a thicker layer of adhesive there. A stickier mat like this is not the best for projects made with paper. It can cause curling and tearing.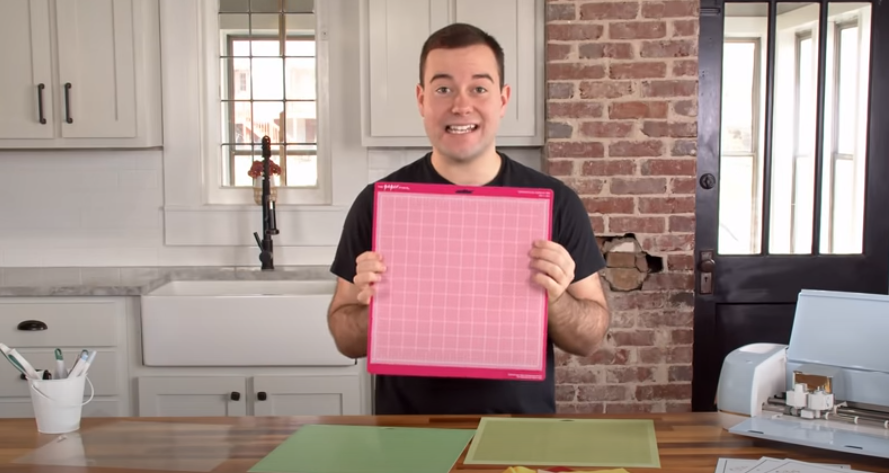 When it comes to the Paper Studio cutting mat, the first thing we noticed was that the stickiness of it fell right in the middle, in between the stickier Nicapa mat and the less sticky Cricut mat. It's important to note here that the quality of a mat is not determined by its stickiness.
That is certainly a factor to take into account, but shouldn't be the deciding factor in your choice. Think about what you're going to be cutting on these mats and then you can choose the most appropriate one.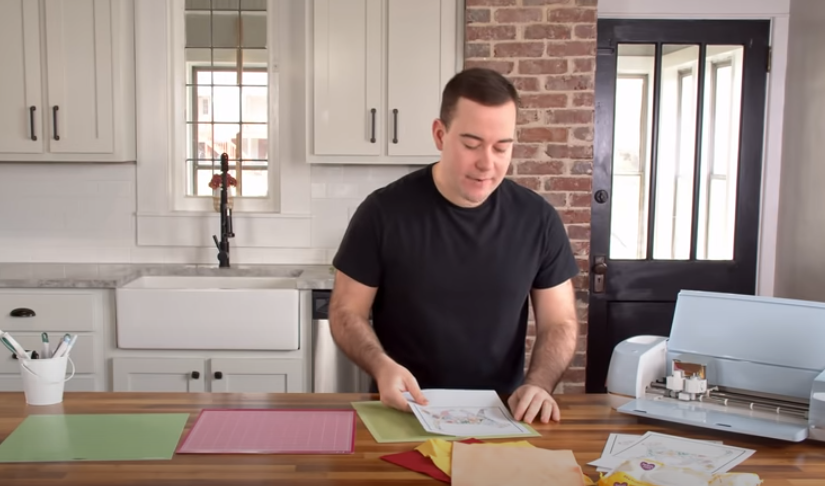 Repositioning cardstock
One of the first things we're going to test with these 3 mats is how easy it is to reposition cardstock. We often find that we don't lay it down perfectly straight the very first time and need to do a bit of repositioning before we get it right. Let's find out how easy that is to do on each of these mats.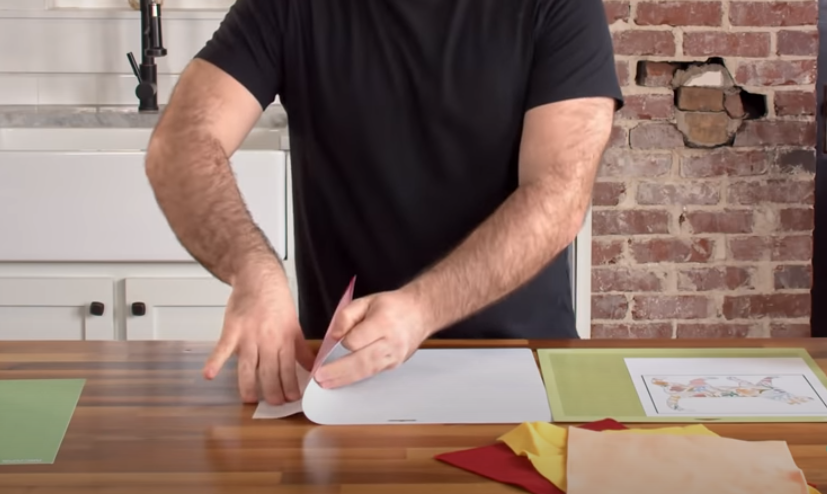 After applying the cardstock, we are then removing it so we can see how well it comes off the mat for repositioning. With our preferred method, it helps reduce the amount of curling you might get. Turn the mat upside down and use gravity to slowly pull the mat away from the cardstock instead of the other way around.
We were able to remove the cardstock perfectly from the Cricut mat. With the Paper Studio mat, you can feel that it's a little more difficult to remove. Because we are having to work a little harder to peel the mat away, this allows for more opportunity for the cardstock to curl. In fact, it even ripped the cardstock a bit and there is a little curling.
When we went to reposition the cardstock and lay it down again, we wanted to make note of the fact that the moment it touches the adhesive, the mat grabs hold of the material and there is really no give to allow you to shift it a little bit. It's going to be quite important that you line it up perfectly the first time!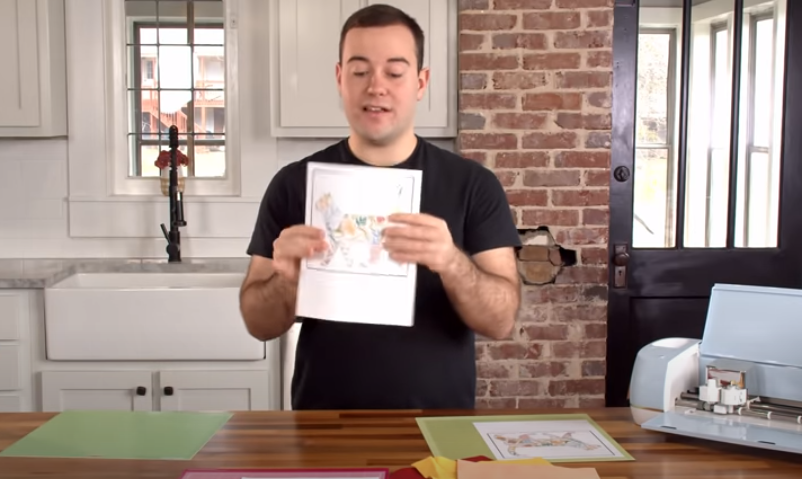 We were happily surprised to see that we were able to remove the cardstock from the Nicapa mat very easily with no curling or tearing. This is a sign of a good quality mat.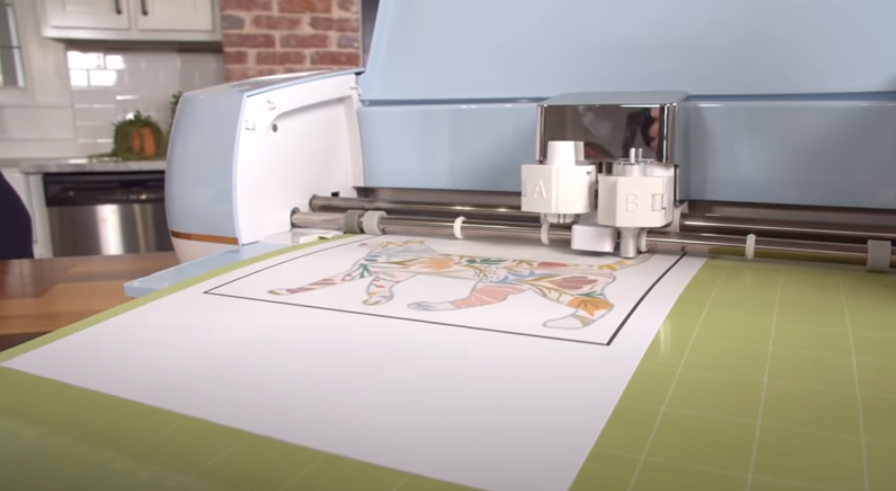 Cutting out and removing our Print then Cut designs
Next, we're cutting out each of the designs on the 3 different cutting mats.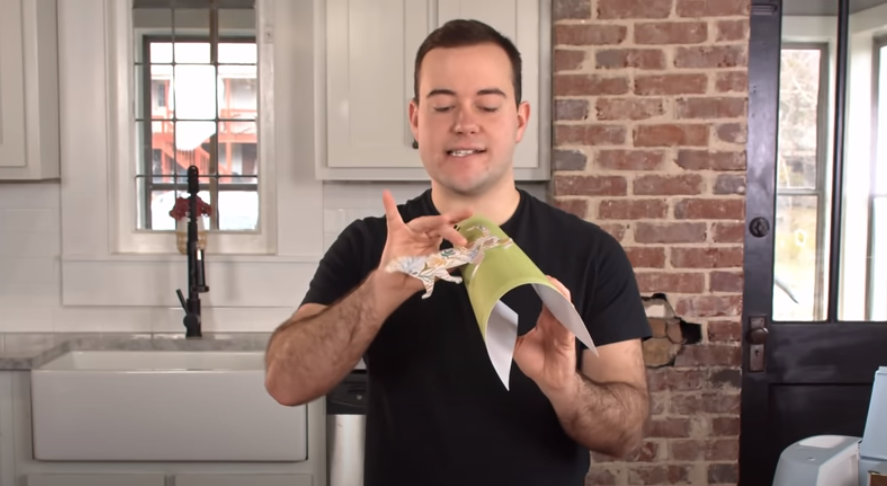 Then, once cut out, we're going to see how easily we can remove our design from each of the cutting mats. It's important to remember that as you use the mats, they will become less sticky over time.
Our cardstock design was really easy to remove from the Cricut cutting mat. There was no curling or tearing.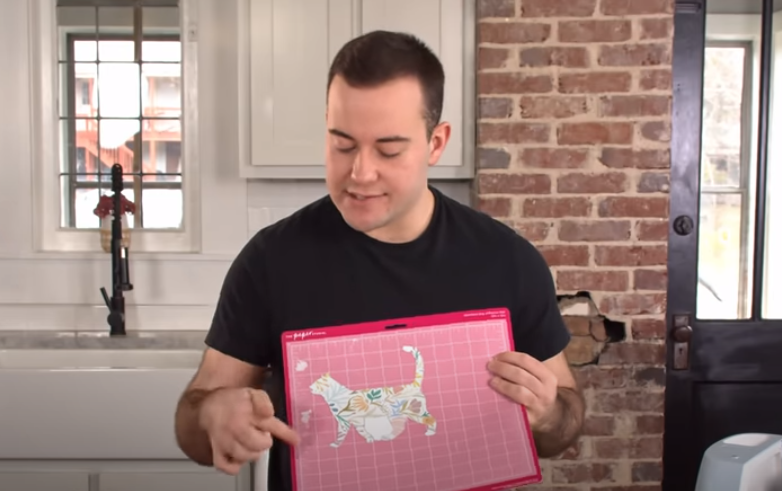 With the Paper Studio mat, the results were less than acceptable. Our design was extremely difficult to remove from the mat and no matter how carefully we worked, it still tore and curled up. This mat is just too sticky.
When it comes to the Nicapa mat, despite it being a fairly sticky mat, the design started coming off the mat much easier than with the Paper Studio mat.
Bear in mind that with a stickier mat, certainly you might find it a little trickier to remove items like paper from it when it's brand new, but as it gets some use, it will lose some of its stickiness and become easier and easier to use with some of those more delicate materials.
It is important to consider how well the Cricut mat will perform over time since it is already starting out with quite a bit less adhesive than the other two mats.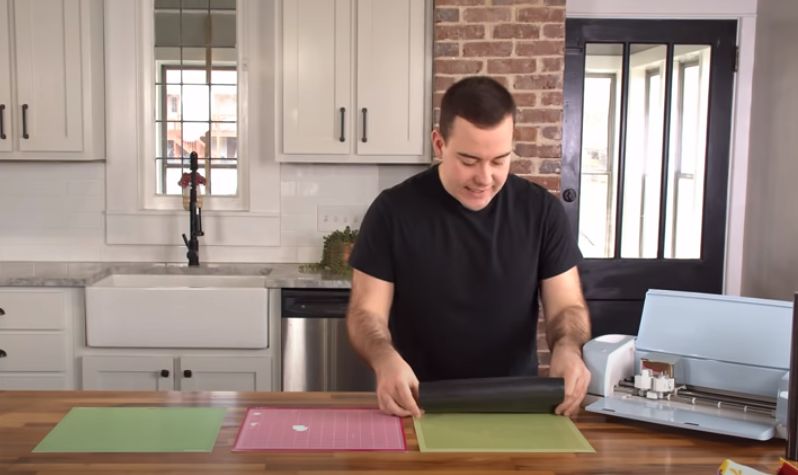 Testing the 3 mats with glitter vinyl.
Glitter vinyl is one of the trickiest materials to place on your cutting mat. It loves to curl up and not stick properly. We are going to use Cricut Glitter Heat Transfer Vinyl for the test.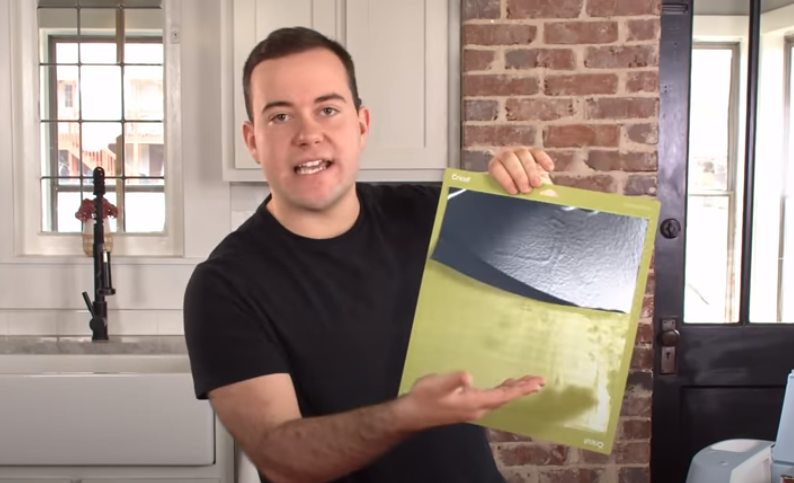 Be sure to apply the HTV shiny side down. You can use a tool such as a scraper tool to help it adhere to the mat. We're using our fingers to apply some pressure and it is still trying to curl up a bit at the corner.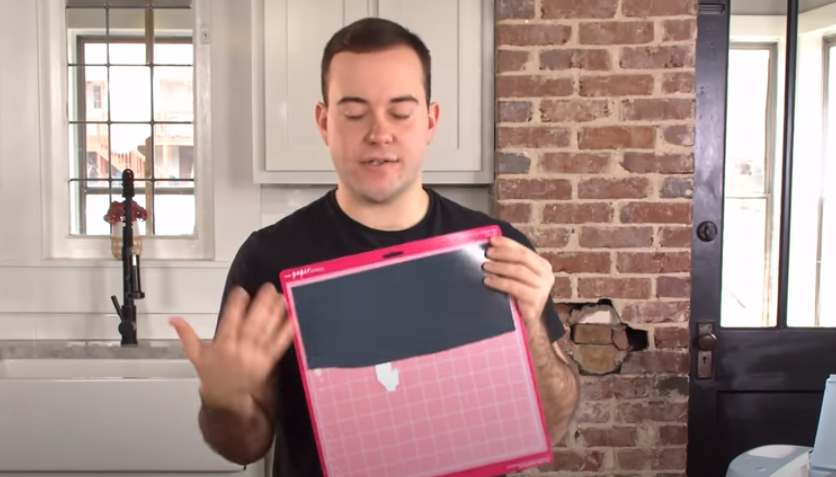 As you can see, it is peeling up a bit from the Paper Studio mat but not as badly as from the Cricut mat. Since this is such a shiny material, you are unlikely to find a mat where it will stick perfectly.
Similar to the Cricut mat, the glitter vinyl really wanted to pull away from the Nicapa mat. In our experienced opinion, we think all 3 of these mats could be used to cut glitter vinyl but some will need a little extra work to get it to stick. If you can adhere it well enough to keep it flat while feeding it into the Cricut machine, the rollers will help to do some of the work in holding it down.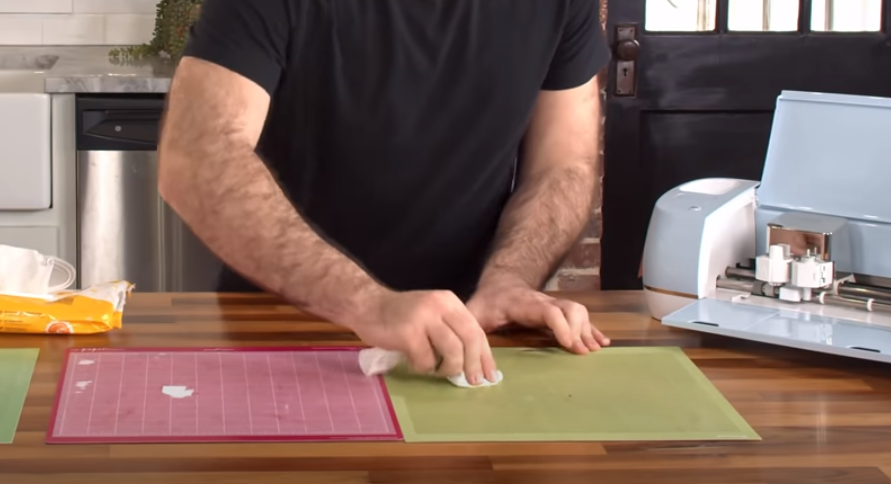 How easily can each of the 3 mats be cleaned?
We have used a variety of materials on each of the cutting mats – felt and other types that will leave behind some fibers and residue. For each of these, we will clean a section with a baby wipe. It's our favorite way to clean cutting mats because it's simple and convenient.
Check this blog post for more tips and tricks when it comes to cleaning cutting mats. We have 3 different methods that we use and we'll show you just how to use them.
With the Cricut mat, as long as you don't apply too much pressure, you're going to find that debris comes off quite easily. For the Paper Studio mat, because it is stickier, we are having to use a little bit more pressure and elbow grease to get it clean but the debris is coming off with the baby wipe.
The Nicapa mat cleans pretty much the same as the Cricut mat.
Remember that will all of the mats, if they are damp (whether from the baby wipe or from water), they will not be sticky. You need to allow them to dry completely and then they will be sticky once again.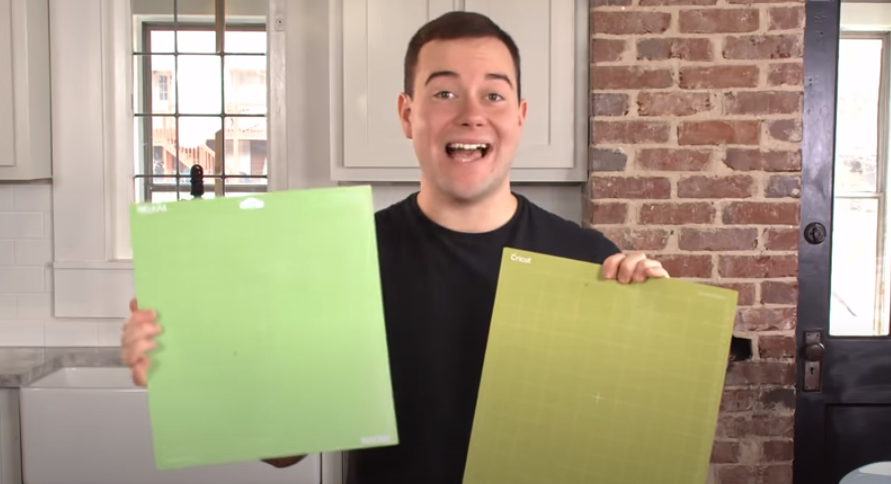 Final analysis of these mats:
When looking at the overall performance of these mats, the Paper Studio mat just doesn't work as well as the other two options. The mat is just a little too sticky to work well with a wide variety of materials – paper products in particular.
Now, let's look at pricing. Remember that these prices may vary from the time we recorded this to the time you are seeing our comparison. Please be sure to check the pricing for yourself. In addition, you may be able to find some sales, discounts, or other coupons. Coupons are often available for Cricut brand, so bear that in mind.
Cricut StandardGrip Mats – Current pricing at time of publication: $15.49 for 2 on the Cricut website (approximately $7.75 per mat)
Paper Studio Mats – Current pricing at time of publication: $14.99 for 2 (approximately $7.50 per mat)
Nicapa Mats – Current pricing at time of publication: $12.99 for 3 on Amazon (approximately $4.33 per mat)
If you are choosing between Cricut and Paper Studio, we think that based on our testing, the Cricut mats win every time, especially given how close they are in pricing. However, the Nicapa mat performed quite similarly to the Cricut mat and yet provides fantastic savings.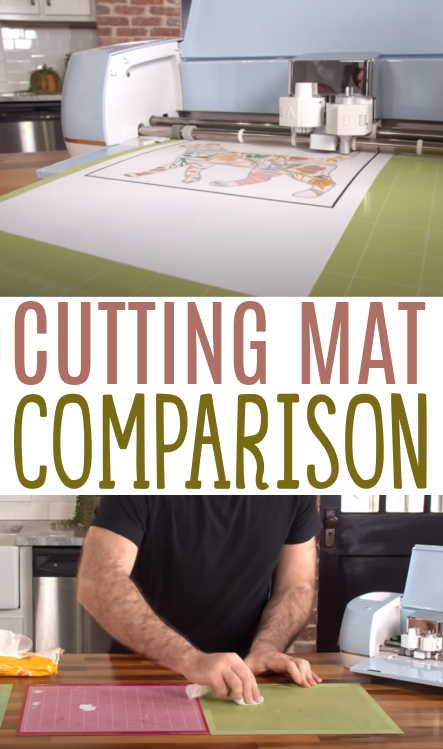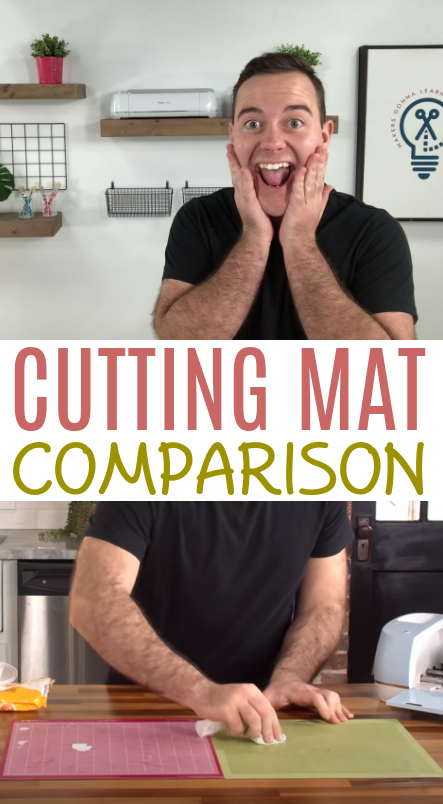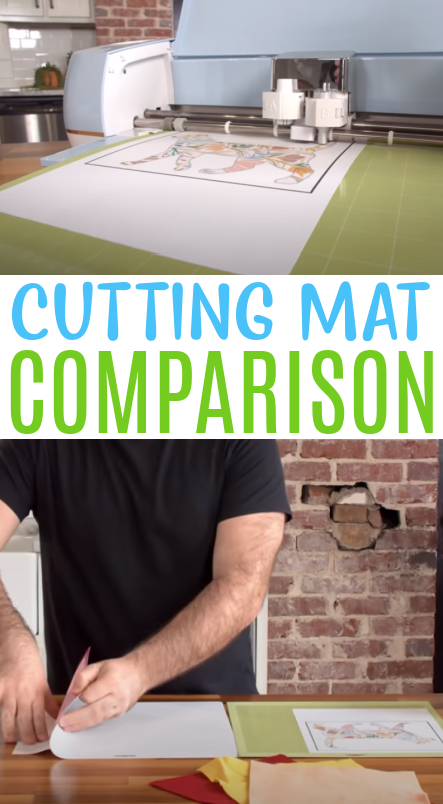 Tanner, Courtney, and the rest of the Makers Gonna Learn Team are all here because we love die-cutting and especially love sharing fun projects and tutorials with fellow makers. We are all great friends and are always having a blast when we are together- you will see this on camera, especially during live streams! We are here to inspire and support you in your crafting journey!