How to Clean Your Cricut
Did you know you can clean your Cricut Machine? You can and should clean your Cricut! A clean machine is a happy and better-performing machine.
A dirty die-cutting machine can affect its ability to cut properly. You really should be cleaning your Cricut machine on a regular basis. Through years of owning and operating Cricuts here at Makers Gonna Learn, we have learned the best ways to keep them clean and in tiptop shape. Let us show you how.
Don't forget to clean your cutting mats too!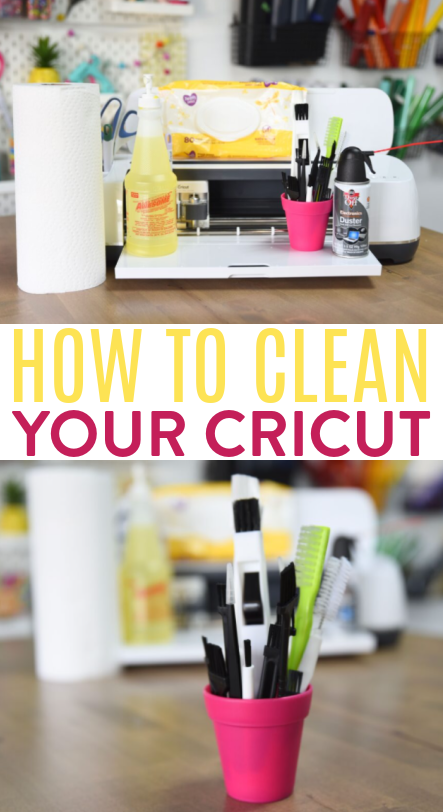 Be sure to pin this post to your Pinterest account so you can refer back to it whenever you need to and keep your machine clean and working well!
How to Clean Your Cricut
Once you know how to clean your Cricut, you can keep it in tiptop condition and get the most out of it. You invested a good deal of money into your machine and we want you to get the most out of it!
Be sure to check out this post too: 5 Cricut Maintenance Tasks You Need to Perform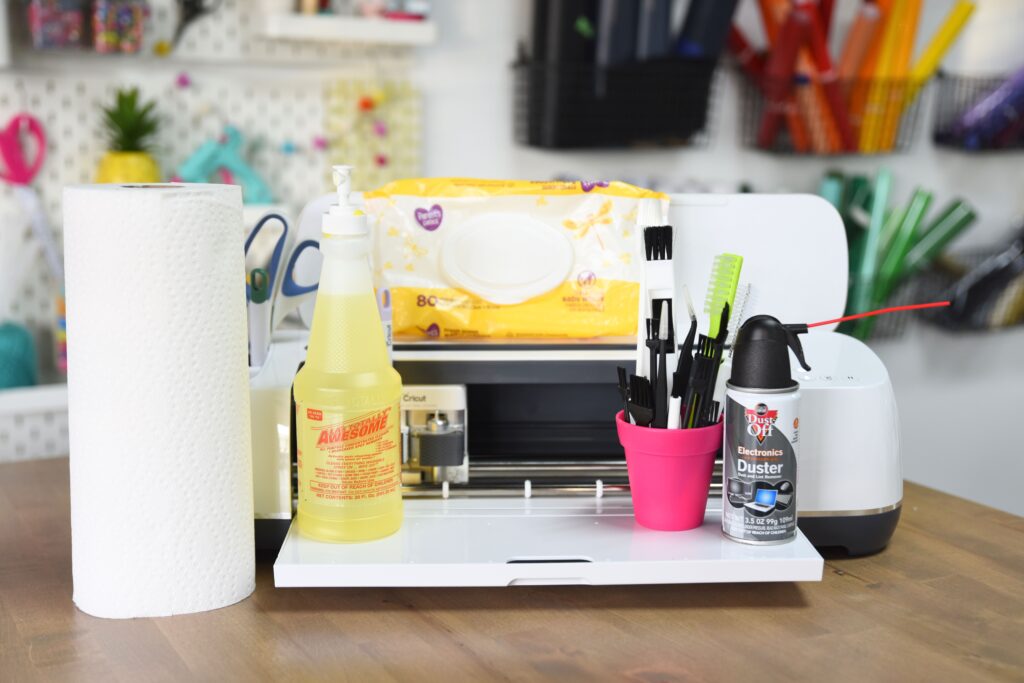 Materials you may need:
Here are the cleaning supplies we find most helpful. A roll of paper towels and a few microfiber cloths added to this list and you're all set.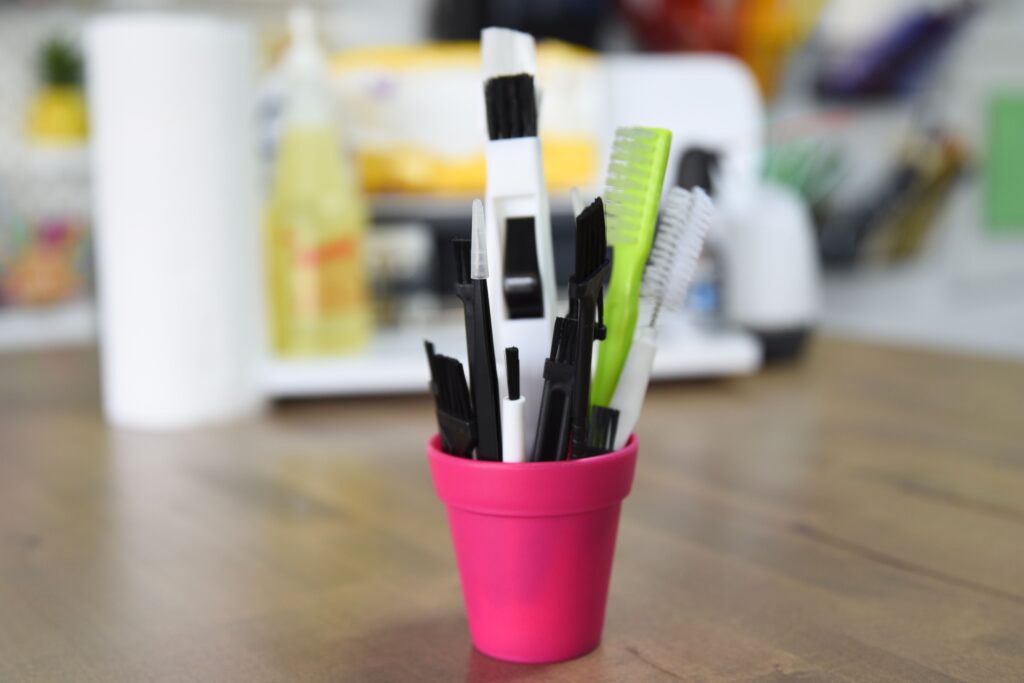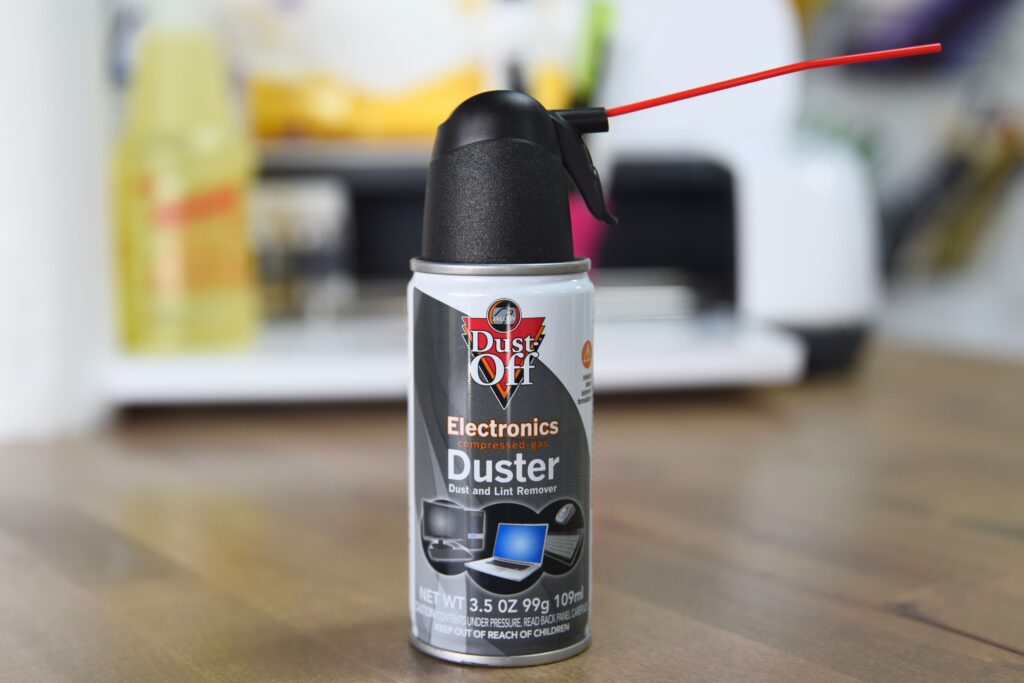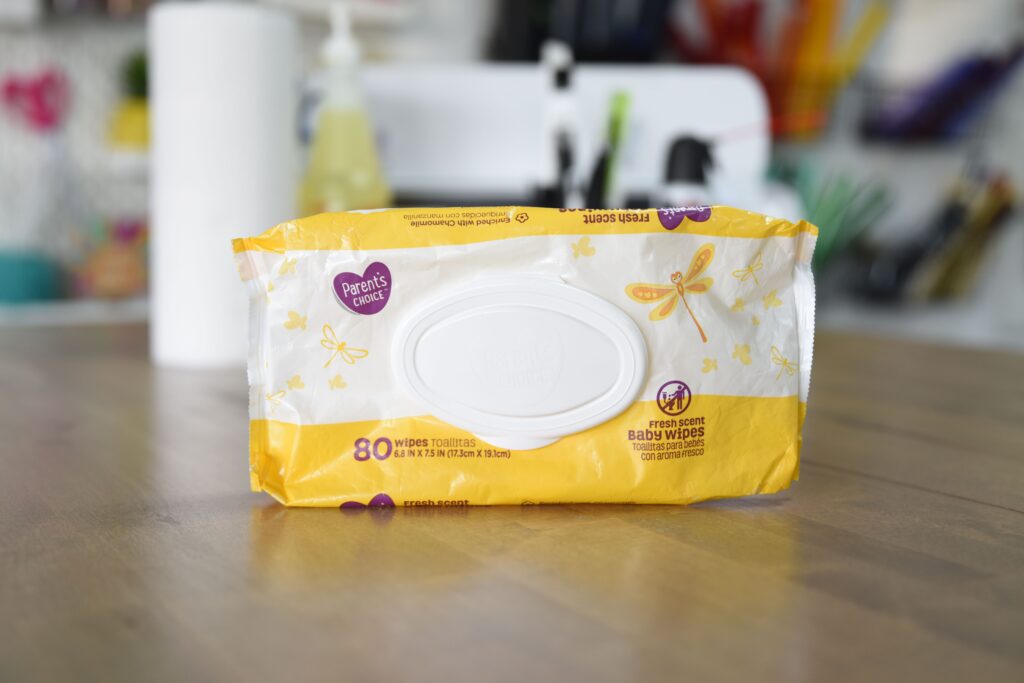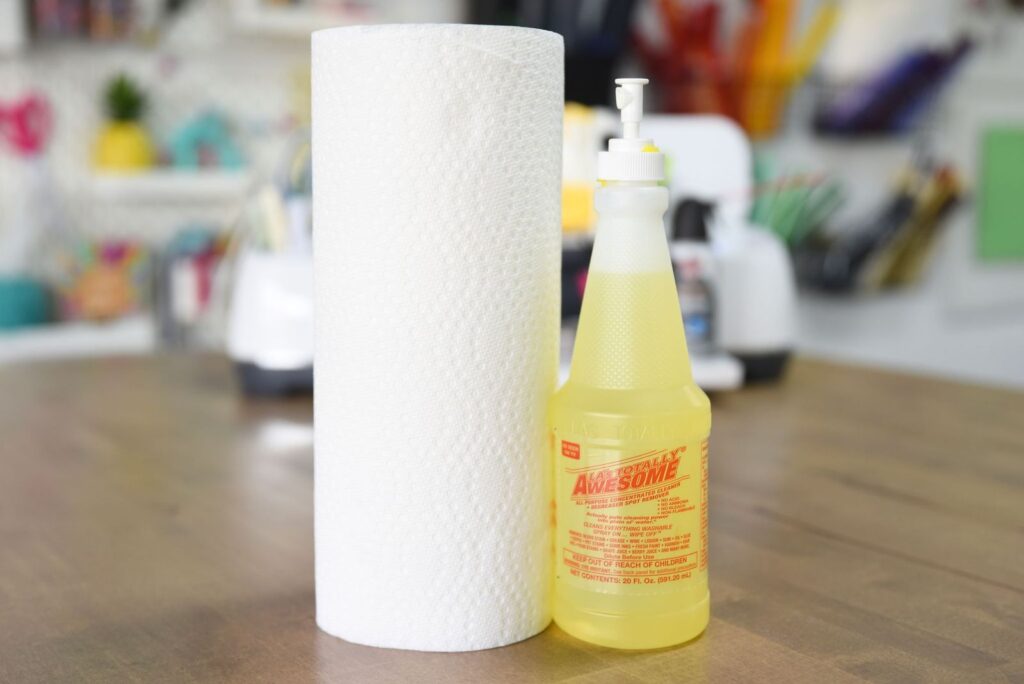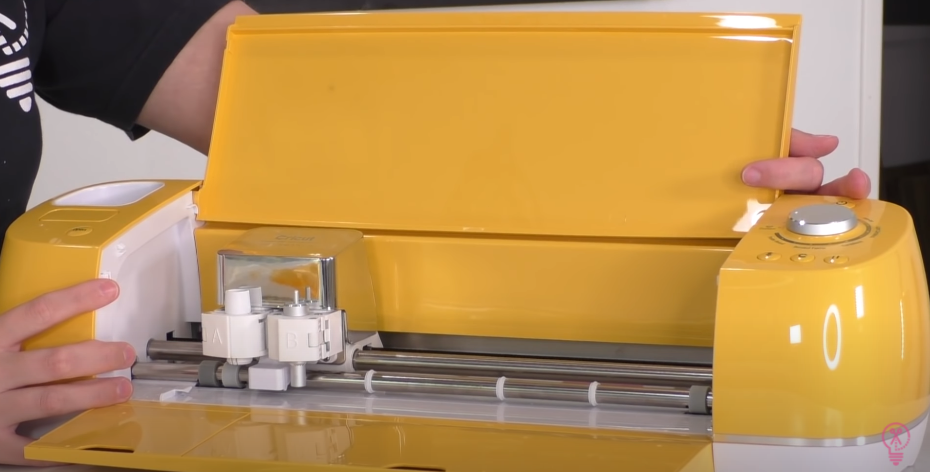 Before you start cleaning your Cricut:
Step one is to turn off and unplug your Cricut. This is SO important for safety. Please make sure that you do this before moving on to any other steps.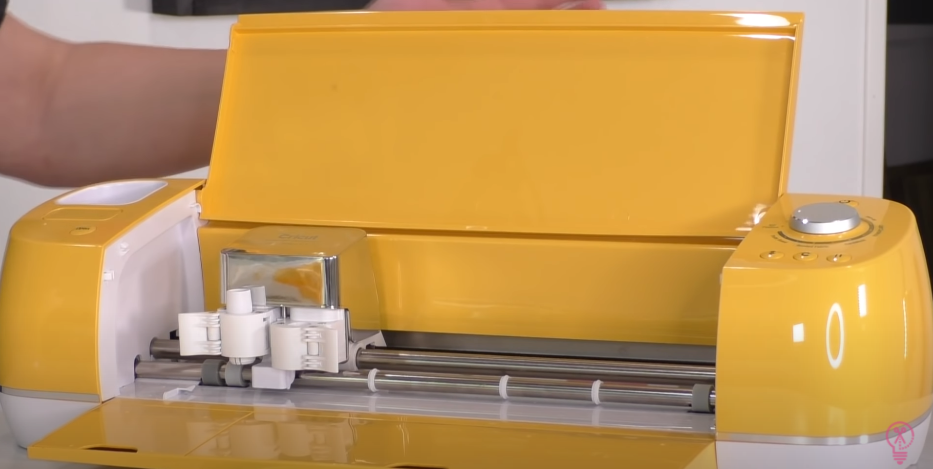 To clean the inside of your machine:
Open up your machine and open the clamps. Remove any blades or tools.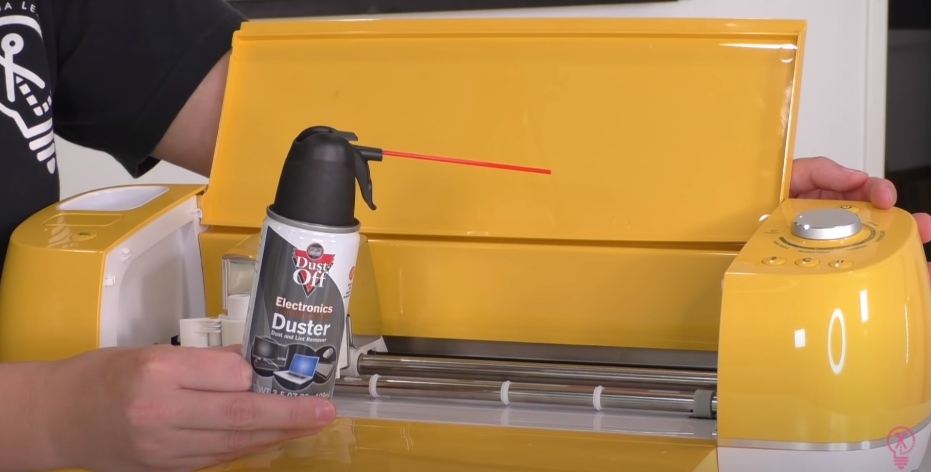 Get out your can of canned air. We prefer it to have the straw on it for more precise use. Do short bursts of air to clean out your Cricut.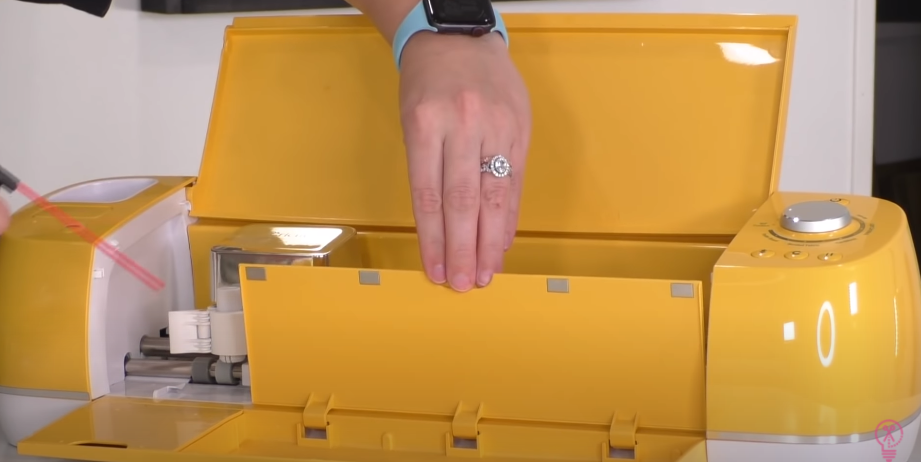 Remember to open the storage trays and clean them out as well. Be sure to go around your caddies and clamps too. Only use the canned air in moderation. You will feel the can start getting colder as you use it and you can use that as a reminder not to overdo it!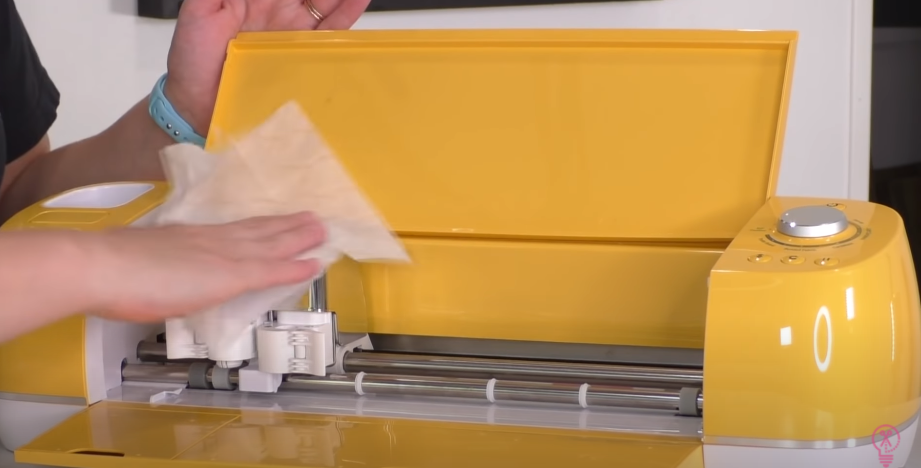 Next step in cleaning the inside of your Cricut:
Next up, you want to wipe off any surfaces you can see with a baby wipe. If you see any scuff marks on the outside of the machine that aren't coming off with your baby wipe, spray a little of the LA's Totally Awesome cleaner onto a paper towel and use that to spot clean. Be sure to only use something mild like baby wipes on the delicate inside parts of the Cricut.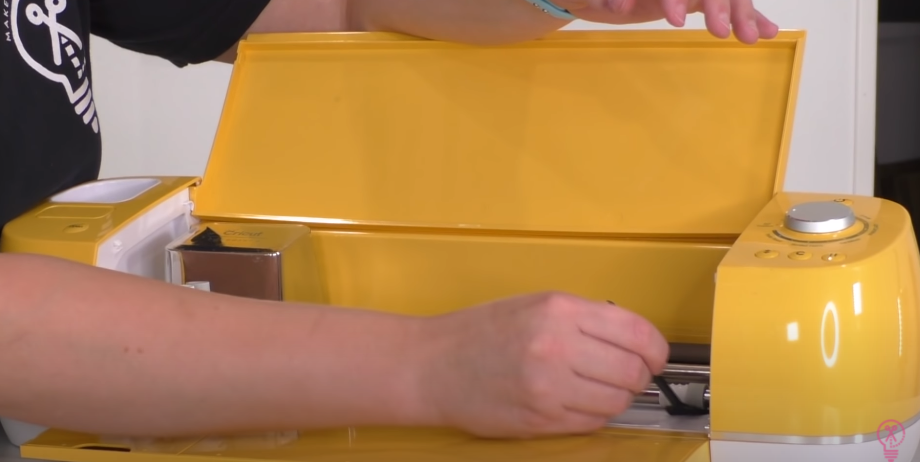 Move the stars all the way over to one side. Use a brush to clean under the stars and the rod really well. Use one of the gentler brushes for the more delicate pieces.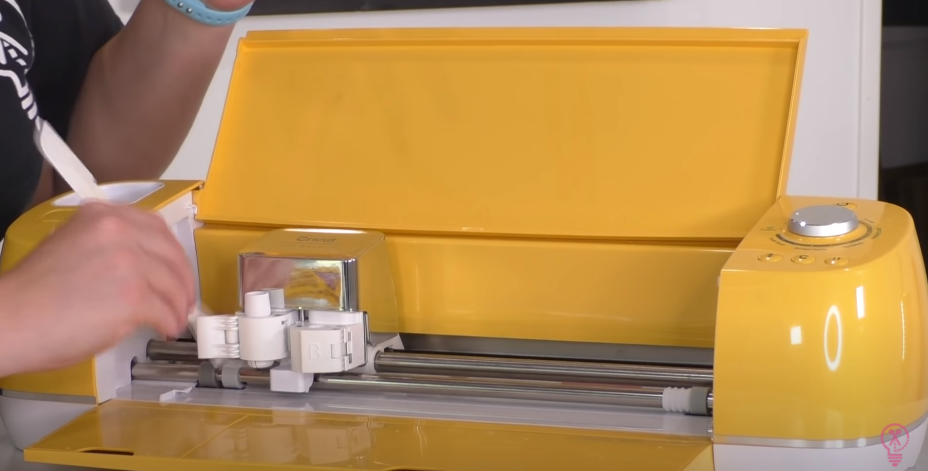 You can scoot the blade carriage over just a bit (not too much – you don't want to mess up your machine) and clean under that as well.
Go back in with a baby wipe to clean up any dust and debris that you may have knocked loose with the brushes. You can wipe the front rod with your baby wipe, but you should leave the back rod alone. It is greased for ease of movement.
Cleaning the clamps: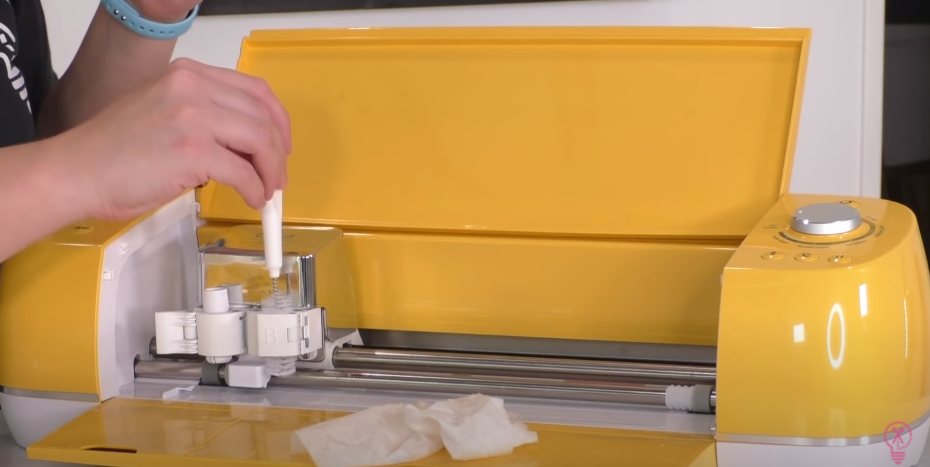 Use the round bristle brush for cleaning out each of the clamps.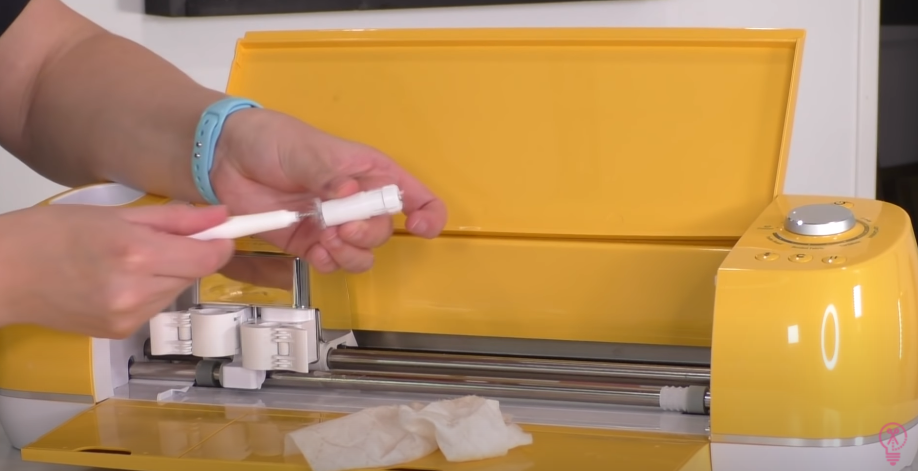 You can also clean out the Cricut pen adaptor with this same brush.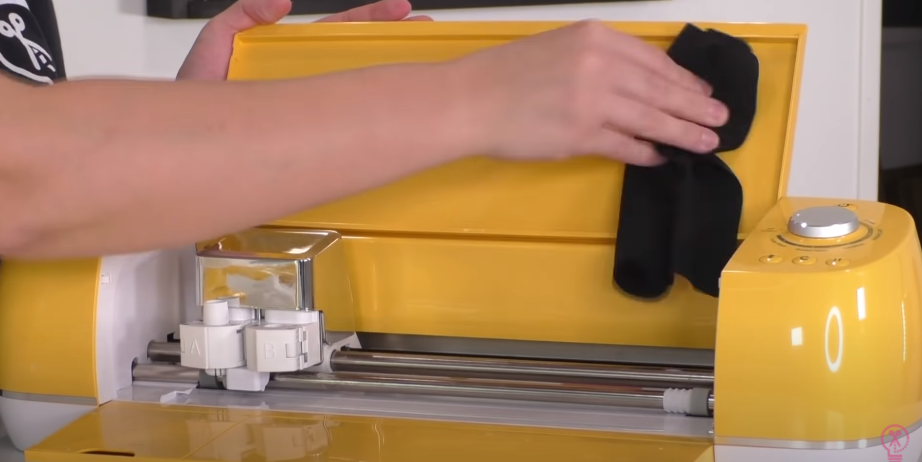 Wipe down the whole machine once again:
Go back over the machine with a baby wipe. Don't forget to wipe inside each of the storage trays too. Once you have finished wiping it all down with the baby wipe, let it dry. Then, go over the machine with a microfiber cloth. This helps to shine it up nicely and gets rid of any residue the baby wipes might have left behind.
Cleaning the rear rod: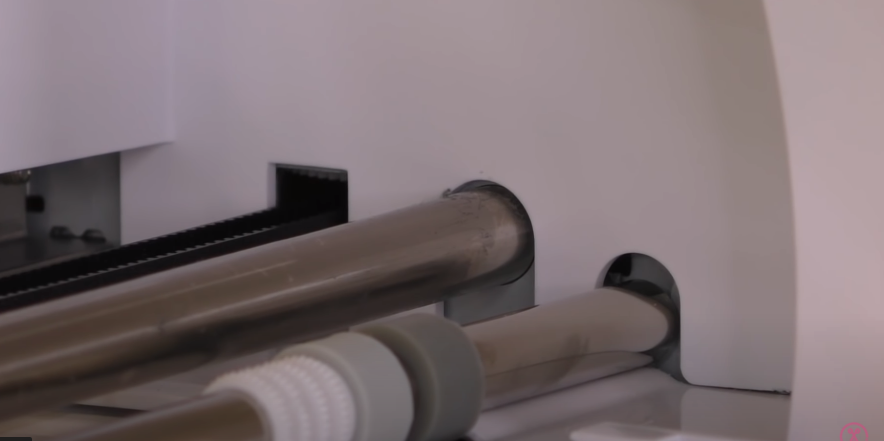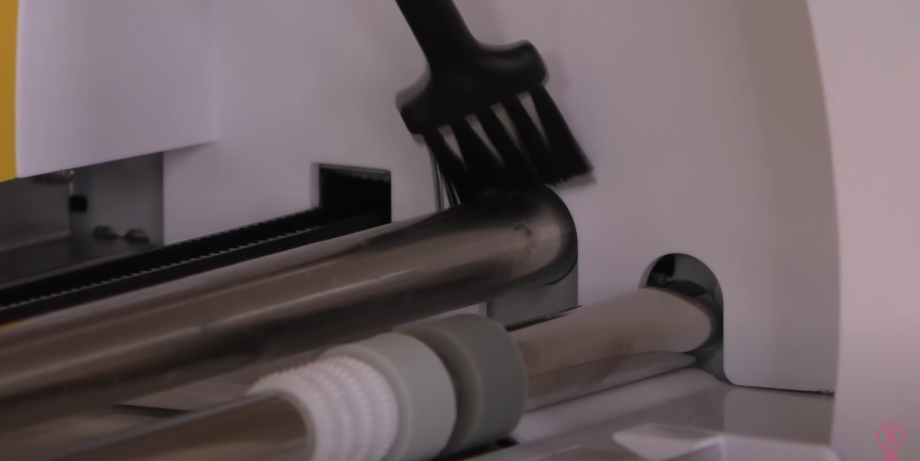 Although we don't want to mess with the grease that's on the back rod, there is often some bits of debris there that we want to remove. We use a brush to gently brush that away. Most of this is collected grease, so we then will brush along the rod from where we have removed the debris to redistribute some of the grease. Carefully, use a baby wipe to dab away any of the grease that ended up on the machine around the rod. Repeat on the other end of the rod.
In the teeth at the very back behind that back rod, if you see any bits of debris, you can blow that out with your canned air. Once you have finished and your machine is looking clean, shiny, and pristine, you can do one last once-over with your canned air. Move your star wheels back to where they belong. Close up your machine.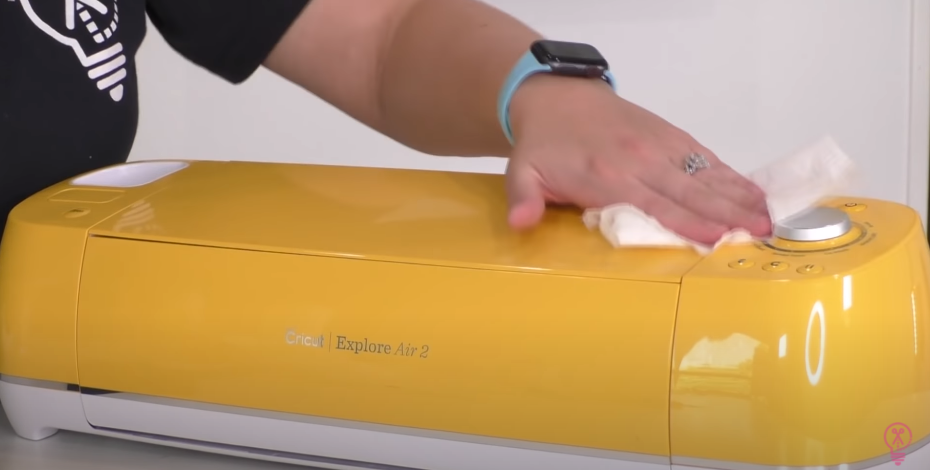 Cleaning the outside of your Cricut machine:
Use a paper towel with a bit of LA's Totally Awesome cleaner on it to clean the outside of your machine. Be sure not to saturate your paper towel and use care when cleaning around the buttons. You don't want any moisture to get inside the button area.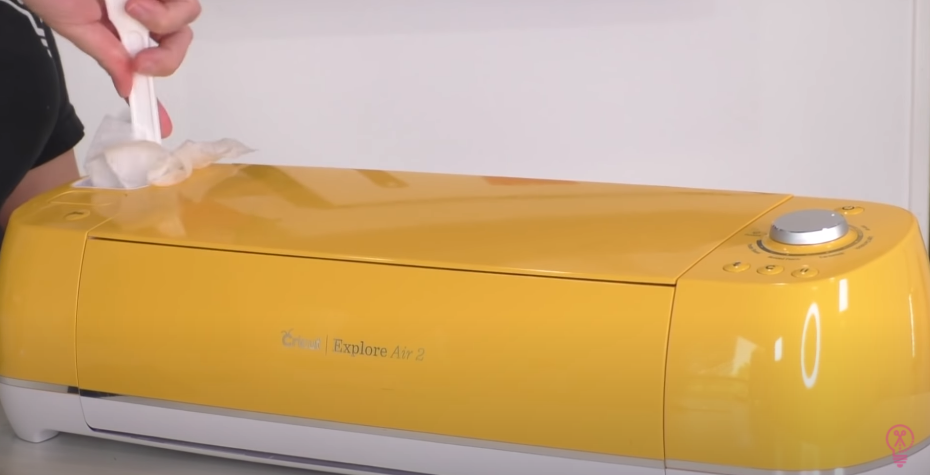 Next, we like to go around the outside of the machine with a baby wipe. To clean out the tool caddy, we use the spatula end of one of the tools and a baby wipe to get right down inside it. Let it dry or dry it off with a paper towel.
Use your microfiber cloth to go over the whole machine to remove any leftover residue.
Use the canned air around any of the cracks and crevices in the machine.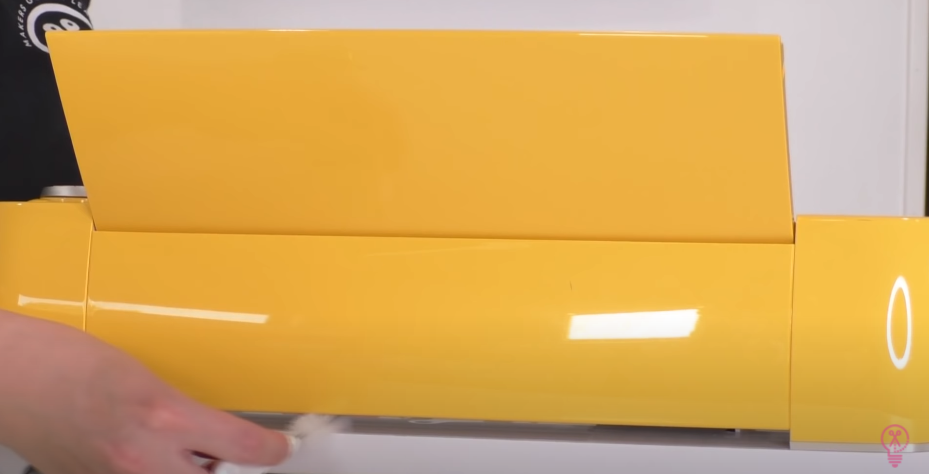 Cleaning the back of the machine:
Working on the back of the machine, if you open your machine again, you will see an opening along the bottom of it. Use the round bristle brush to clean that out. Then, grab that canned air again and from the front of your machine, spray towards the back to remove any of the debris you just loosened up.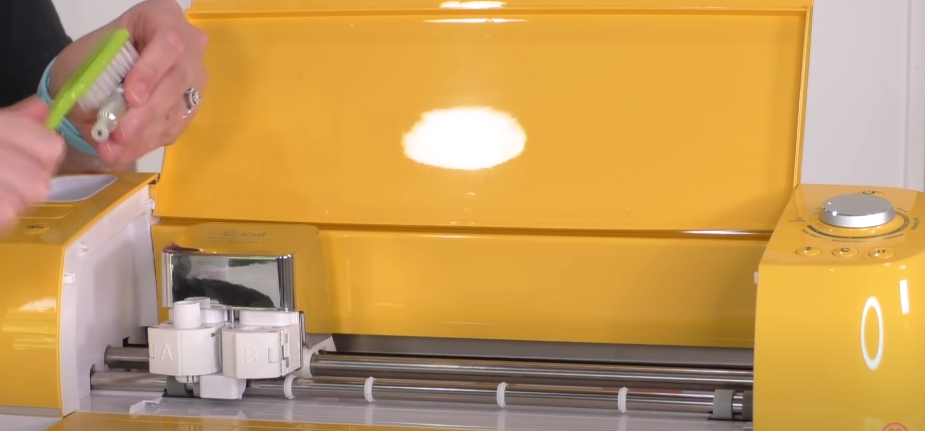 Open up your machine again. It's time to put the fine point blade back in. Before we do, take the blade carefully out from its housing and set it aside. Use a brush to clean the housing. Use the canned air to clean out the blade opening and then wipe off the carriage with a dry paper towel. You can also clean off the actual blade with a dry paper towel before putting it back into the carriage.
If you're cleaning a Cricut Maker, you want to be sure to be much gentler around the adaptive tool system. Just use canned air around that. Other than that though, the cleaning procedure is exactly the same.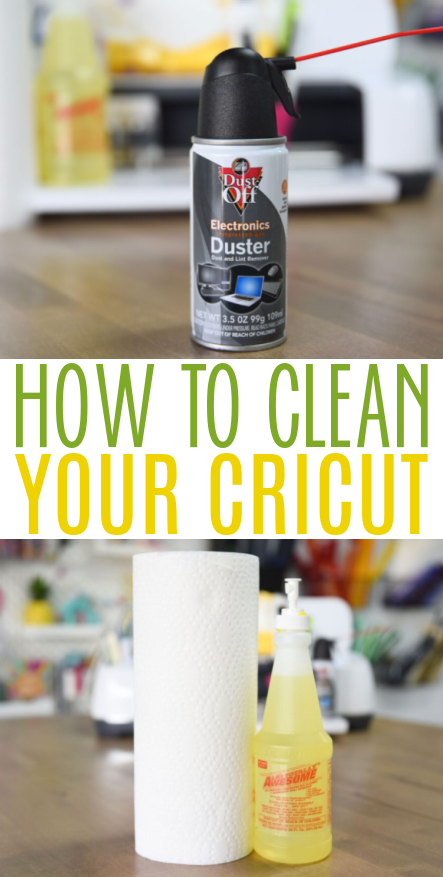 Tanner, Courtney, and the rest of the Makers Gonna Learn Team are all here because we love die-cutting and especially love sharing fun projects and tutorials with fellow makers. We are all great friends and are always having a blast when we are together- you will see this on camera, especially during live streams! We are here to inspire and support you in your crafting journey!