How to Score with Cricut
If you are a paper crafter, or just getting started with some paper crafts, you know how important scoring can be. Whether it's for folds in greeting cards or assembling 3D paper and cardstock projects, you need to know how to score with Cricut.
When it comes to scoring your craft projects with Cricut, there are two different tools you can use. One is the scoring wheel and the other is the scoring stylus. We're going to go over each of them and their pros and cons.
How to Score with Cricut
Scoring Stylus or Scoring Wheel?
The scoring stylus is a tool available for use with both the Cricut Explore and Cricut Maker machines. It works for a wide variety of projects but we have had a few problems from time to time getting a deep enough line in some thicker materials. In addition, with some surfaces, the stylus will drag across the material and damage it.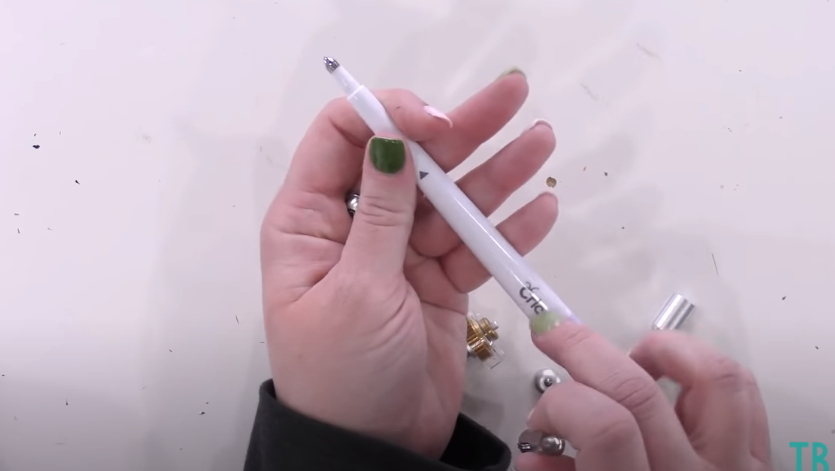 That being said, we do love to use it most of the time with great success. One of the advantages of it is that it goes into Clamp A, so you don't have to switch it and your blade out during the cutting and scoring process. The scoring wheel has to go in Clamp B, meaning you will have to swap them out.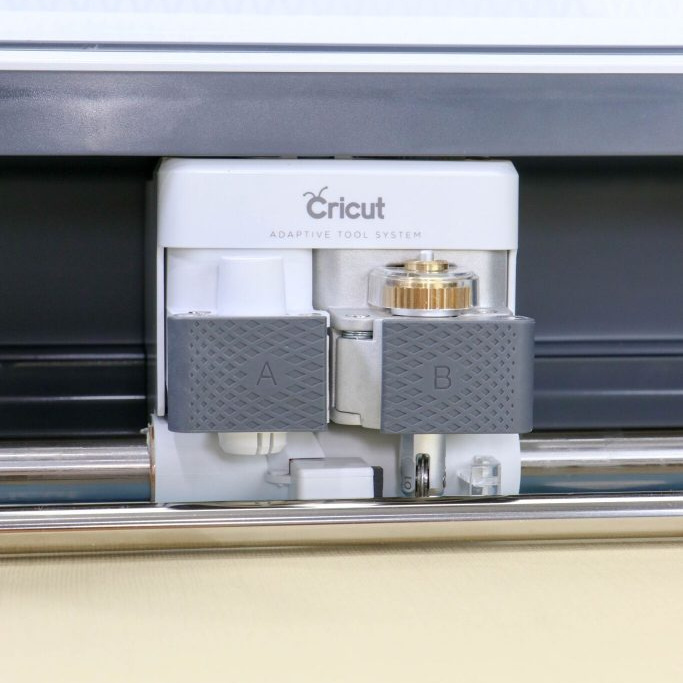 The scoring wheel comes with two tips – a single scoring wheel or a double scoring wheel. They work with the Adaptive Tool System available only for the Cricut Maker. With the adaptive tool system, they can provide for up to 10 times the pressure of the scoring stylus with the Cricut Explore.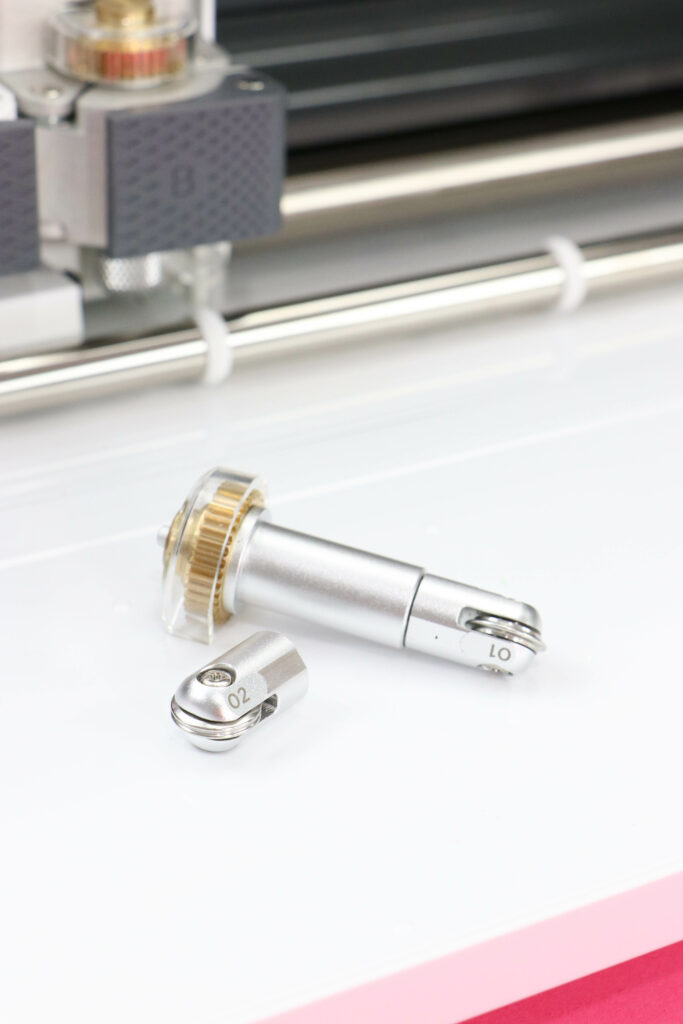 How to Add Score Lines in Cricut Design Space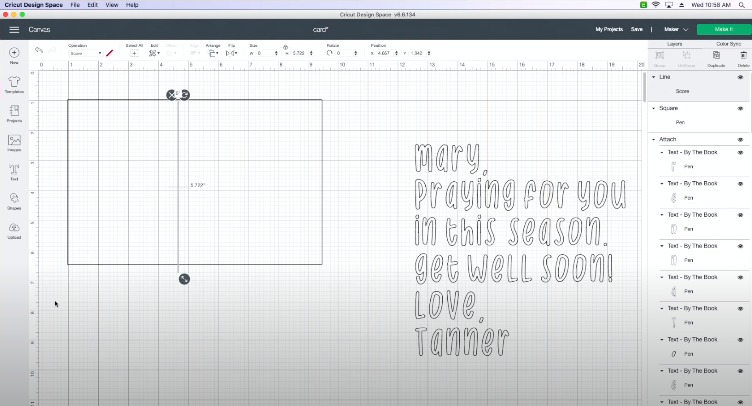 Let's suppose you want to create a greeting card. Use Basic Shapes to add a rectangle to your canvas and size it to the card size you wish to make. Now, go back to Shapes and add a score line.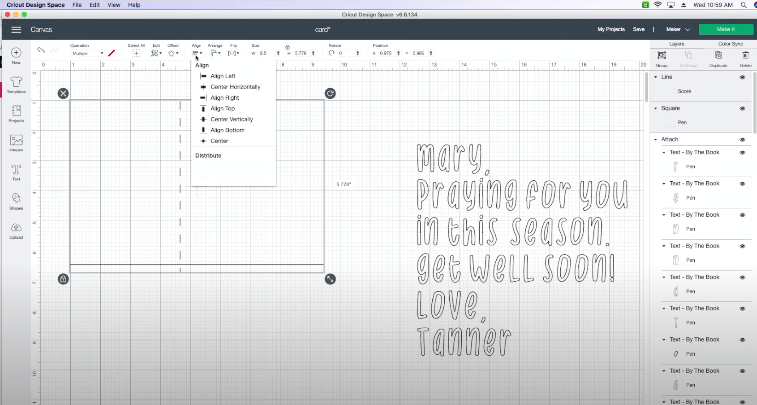 Select both layers – the rectangle and the score line – and choose Align Center to center the score line on the card. With both layers selected, choose Attach.
Now you can cut and score your card. Follow the prompts in Design Space. If you're using the Scoring Stylus you can load it in Clamp A and keep the Fine Point blade loaded in Clamp B.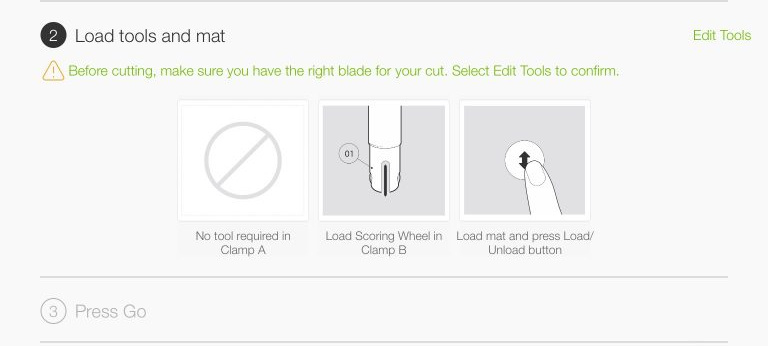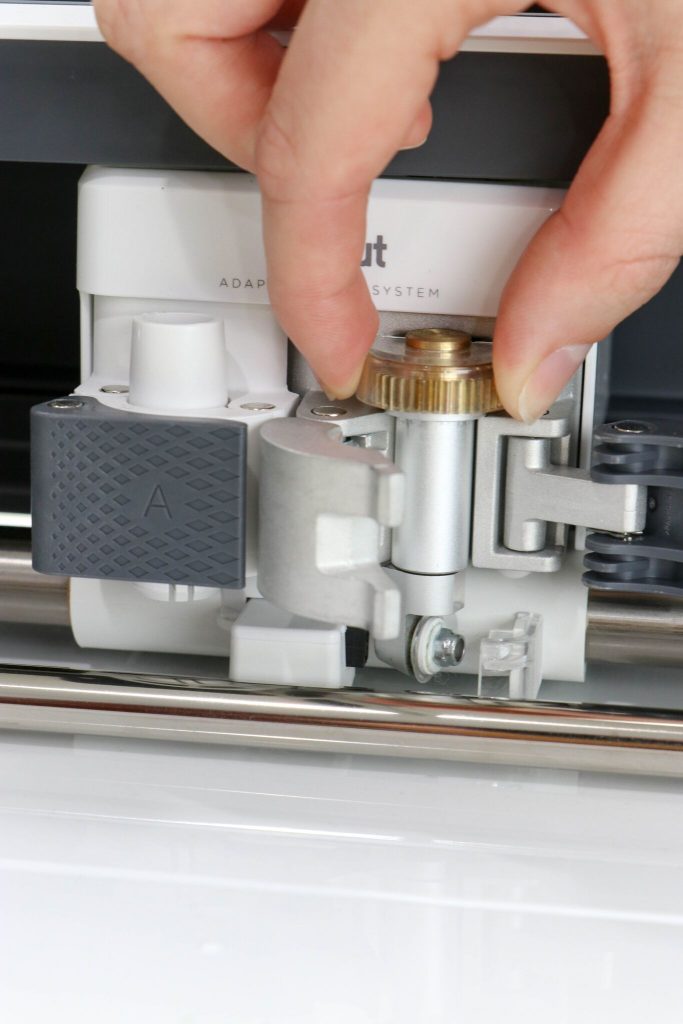 If you're using the Scoring Wheel, you will need to unload the Fine Point Blade from Clamp B. Place the Scoring Wheel in Clamp B and add your score lines. Once you have scored your card, Design Space will prompt you once again to remove the Scoring Wheel and put the fine point blade back into Clamp B so you can cut out your card.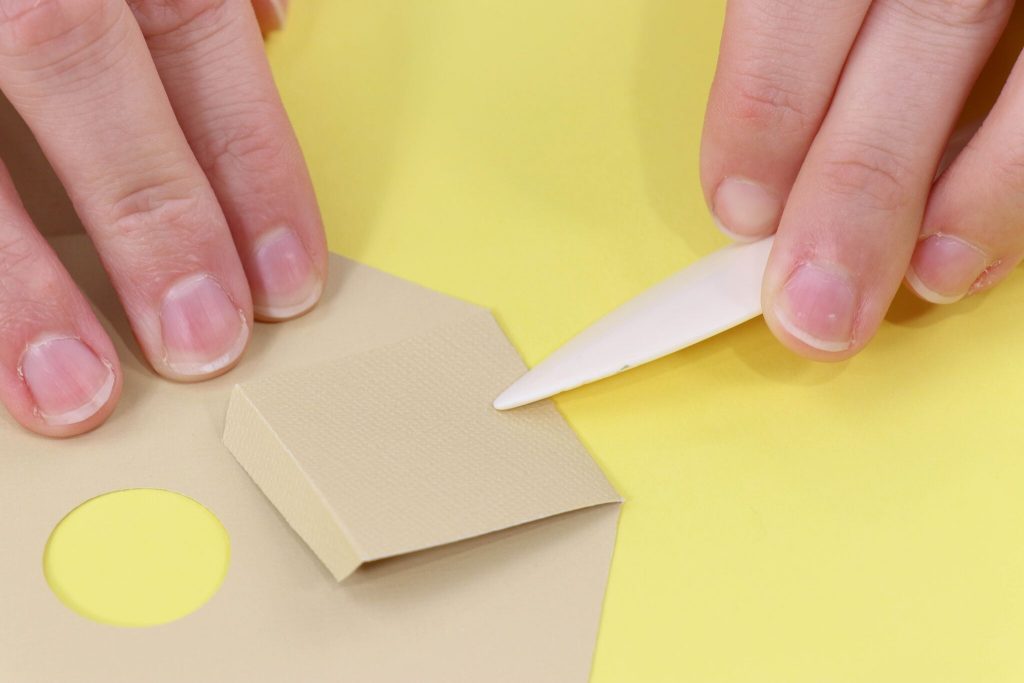 With a project that has scored lines on it, you may want to then use a bone folder to get really crisp creases when you fold or assemble it.

Questions you may have about scoring with your Cricut:
When should I use the Double Scoring Wheel as opposed to the Single Scoring Wheel?
The single scoring wheel makes a single score line on your material, making it ideal for thinner paper and cardstock. The double scoring wheel makes 2 parallel score lines and it's ideal for thicker materials and specialty products like corrugated cardboard and coated cardstock.
Design Space will recommend which wheel you should use based on the material you select.
Which side of my project should I add the score lines on?
If your material has a finished (right) side and a wrong side, you want to place your material right side down on your cutting mat.
What do the numbers on the scoring wheels mean?
The "1" means single and the "2" means double.
Can I use the scoring wheel and scoring stylus while working in Design Space on my mobile device?
Yes. It works on mobile and desktop.
I used the double scoring wheel and when I folded my project, the score lines cracked. Why?
You need to fold into the crease and not against it. As mentioned above, most of the time you want to put your project right side down on the mat to allow for this. However, if you want to fold it right sides together, then you need to cut and score your material right side down on the mat.
When working with thicker or coated materials, make your folds only as far as they need to go. This will help prevent cracking as well. You may want to avoid using a bone folder with these projects as well.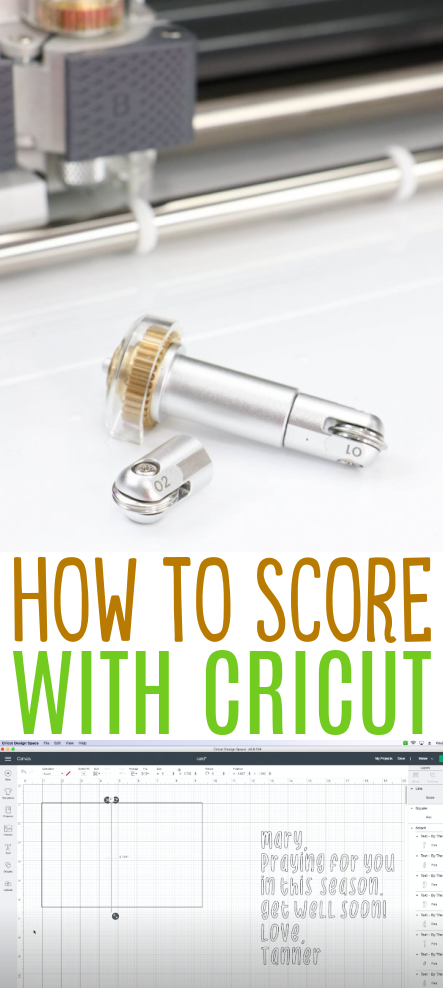 Tanner, Courtney, and the rest of the Makers Gonna Learn Team are all here because we love die-cutting and especially love sharing fun projects and tutorials with fellow makers. We are all great friends and are always having a blast when we are together- you will see this on camera, especially during live streams! We are here to inspire and support you in your crafting journey!