How to Use Cricut Sportflex
If you have been making a lot of Cricut crafts, you have most likely used heat transfer vinyl for all kinds of projects. Regular HTV works so well for a wide variety of surfaces including cotton, polyester, and even wood and tumblers! But if you want to add iron on vinyl to a surface that has a lot of stretch to it – like a bathing suit – you're going to need to know how to use Cricut Sportflex Iron On Vinyl.
If you've been wondering about the different kinds of Cricut vinyl and which one to use when, we're going to show you just how and when to use Cricut Sportflex vinyl for your die cutting craft projects.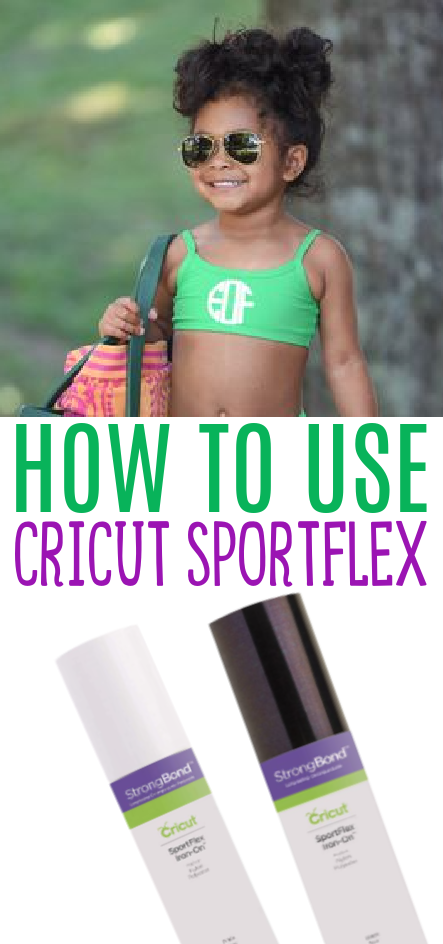 How to Use Cricut Sportflex
If you're looking at Sportsflex Iron On and comparing it to regular HTV, you're going to see that it looks just the same. It has the built-in transfer sheet, you have to mirror it when cutting, and it feels pretty much the same as an everyday iron on vinyl. It can be hard to tell it apart when you simply look at it.
Once out of the package, you will need to be careful not to mix these up! If you use Sportsflex Iron On on a cotton t-shirt, it will melt. Make sure to clearly label your vinyl to avoid any issues. We even like to keep our sportsflex in an entirely separate bin to make it even clearer which is which.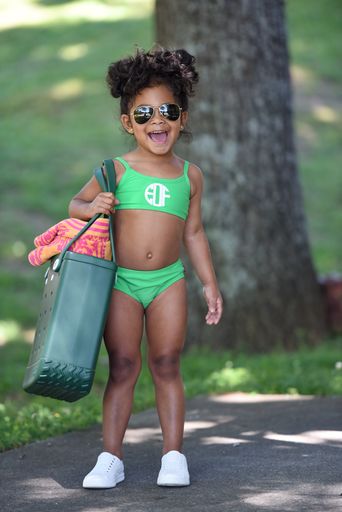 Sport Flex Iron-On is designed for fabrics like polyester or nylon, stretchy fabrics! You might have thought in the past about placing regular Iron-On onto these stretchy fabrics, but with no elasticity, the Iron-On would rip. That is the beauty of Cricut Sport Flex Iron-On!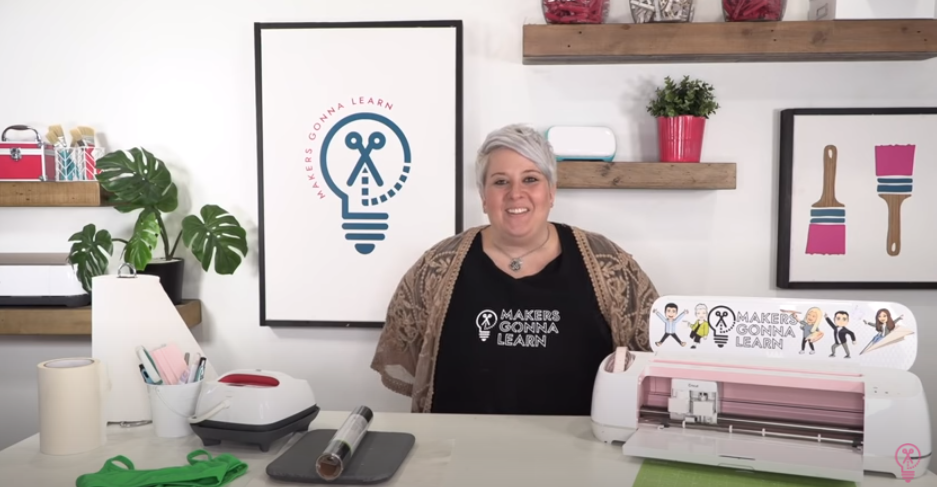 Materials we're using:
Cut Files and Fonts Used: Scallop Monogram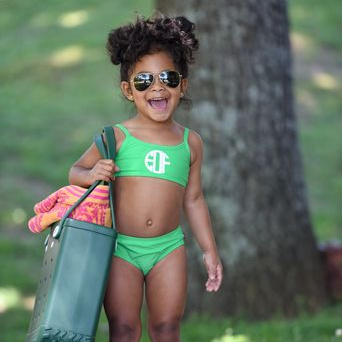 This is a really easy project. The iron on vinyl is easy to work with and like other HTV, super easy to weed. A Cricut project like this using Sportsflex on a bathing suit is a great way to customize something plain and give it some pizzazz.
Using monograms: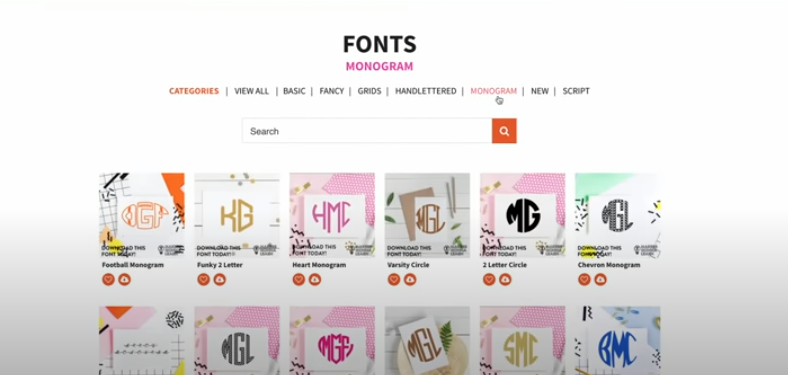 To find our monograms in Makers Gonna Learn, simply look in the Monogram section of our Fonts category.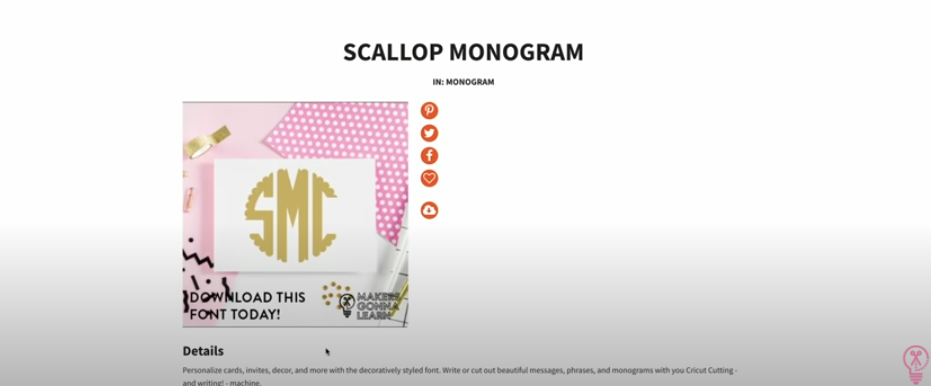 We are using the Scallop Monogram as seen above. Download and install it in your computer. Note: with a monogram like this, when you unzip the file, you will see that there are 3 different files to be installed. You need to install all 3 so that you have the alphabet for the left side, the center, and the right side of the monogram.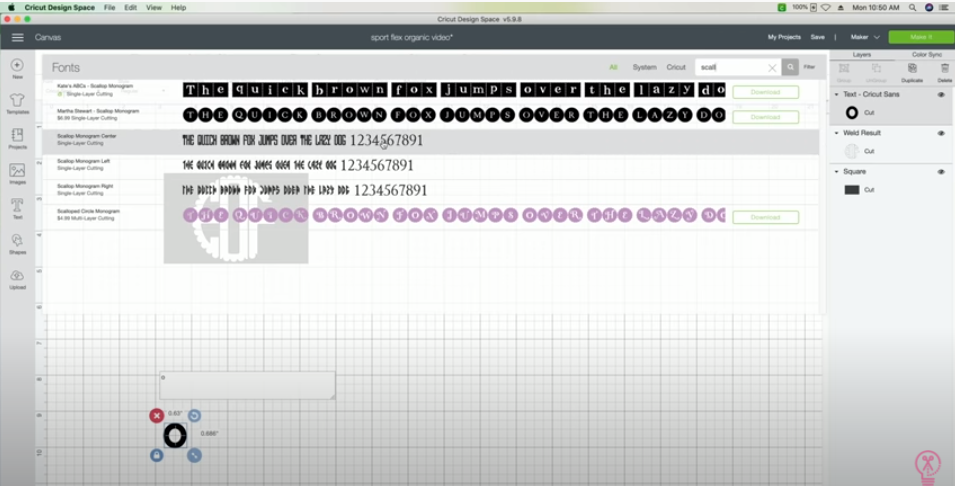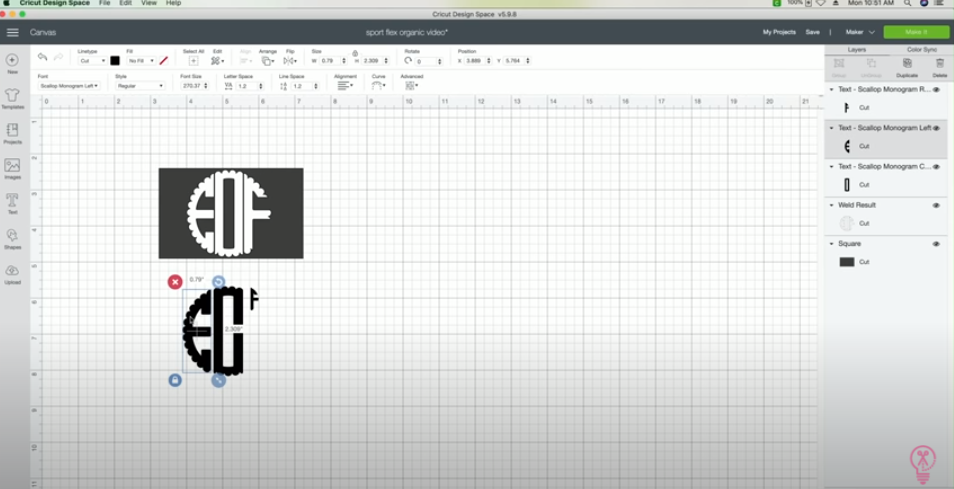 So, for example when we type in the letter O, we need to then choose Scallop Monogram Center as the font we want to use for this. For the E, use Scallop Monogram Left and for F use Scallop Monogram Right. You'll need to change your font to these 3 different ones to grab all the correct characters.
Pro tip: with a three-character monogram, the letter on the left is for the first name, right is for the middle or second name, and center is for the last name.
We like to size the center letter first so that it fits well between the seams of the bikini top. Then, we will size one side to fit well with the center. To make sure you get the second side just right, simply use those measurements from the first side. You can type in the exact size you need and it will be perfect!
Cutting your design:
Click Make It. Now, you're ready to select your material. Note that you can't just choose "Everyday Iron-On".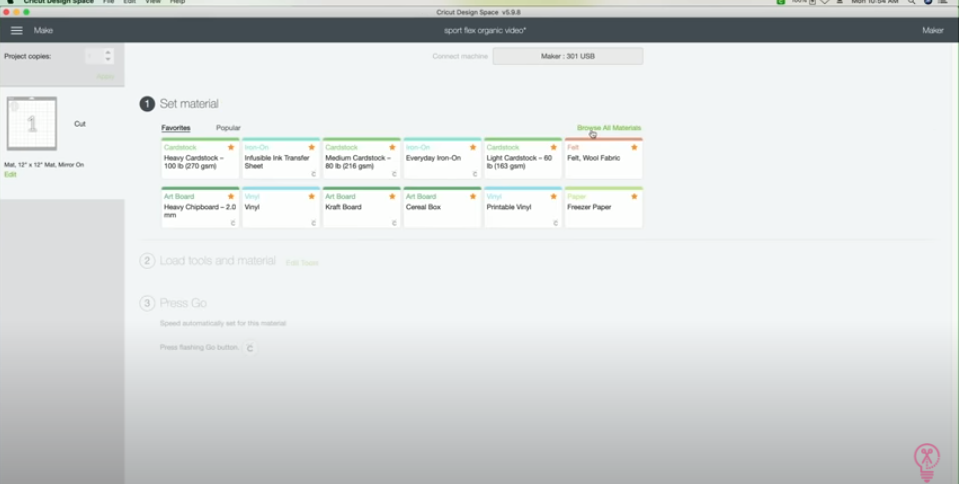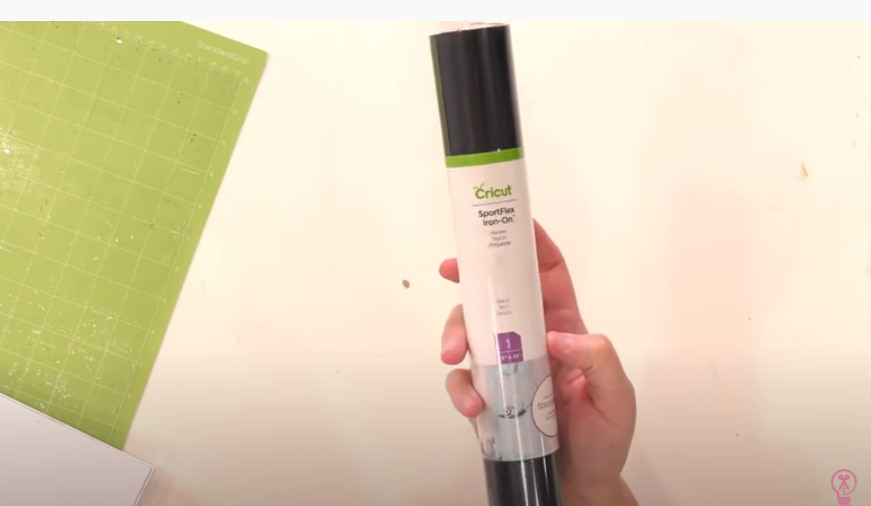 We're working with Sportflex so it's really important to choose that specific material in Design Space. Since this is HTV, remember to mirror your design.
Once cut, weed your design as usual. Be aware that this product weeds well but it is quite thin. Use caution, especially if making smaller, more intricate designs as the Sportflex can rip.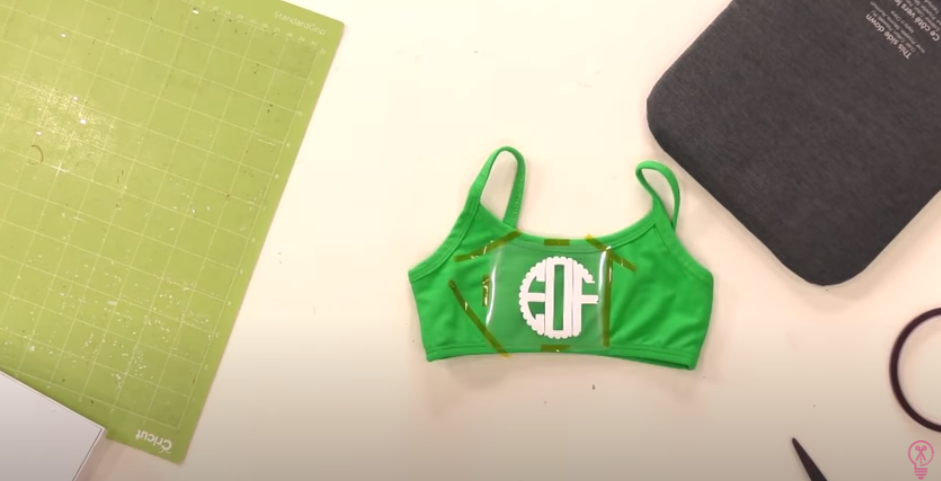 Apply your design using heat.
You want to try to work on as flat a surface as possible. We found that the design wasn't wanting to stay in place very well so we used some heat-resistant tape to help secure it in place for the heating process.
Some brands of materials like this will say to use a protective sheet on top but this one doesn't say that. We still advise using a Teflon sheet or something similar. It's a thinner iron on and you apply heat at a lower temp because of that. You don't want to get it overheated and melt.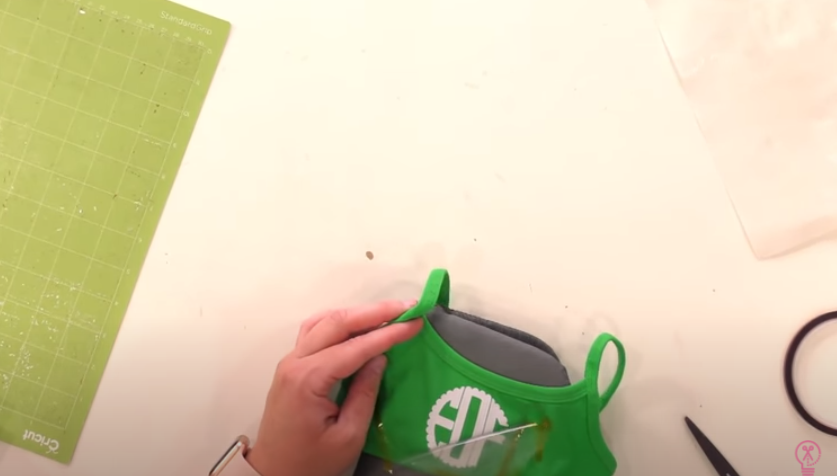 We also found it helpful to place our folded up EasyPress mat inside of the bathing suit top to prevent the seam in the back from interfering with us adhering the monogram well.
We used our EasyPress to heat the monogram as needed. We peeled up just a tiny bit of the transfer sheet to make sure it was well adhered. Once we were sure the Sportflex was on there well, we removed the transfer sheet using a warm peel technique.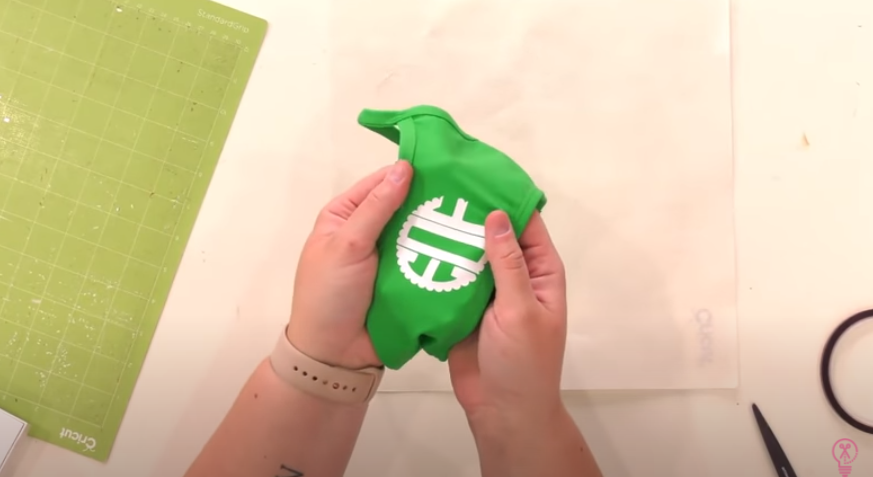 You want to follow the correct instructions for the product you are using. Make sure your EasyPress is set to the correct temperature, heat your design for the correct amount of time, and then find out whether to use a cool or warm peel.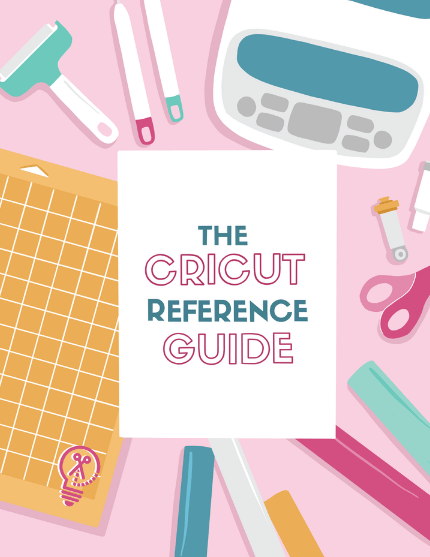 We have a really handy guide in our member resources that has a full heating chart showing you all the information you need for various different types of HTV. We rely on this all the time and our members love it!
This is just one of the charts and reference materials in our Cricut Reference Guide, free to Makers Gonna Learn members.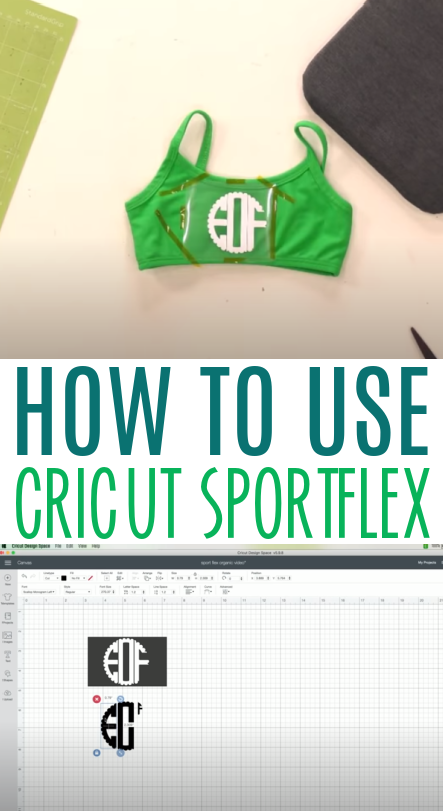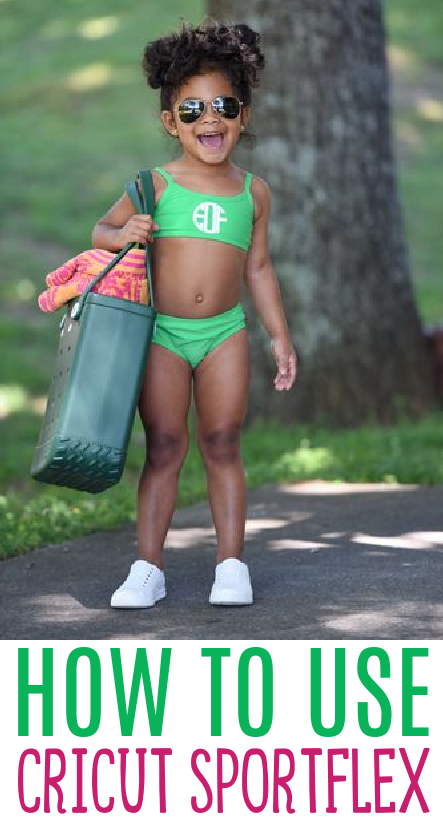 Tanner, Courtney, and the rest of the Makers Gonna Learn Team are all here because we love die-cutting and especially love sharing fun projects and tutorials with fellow makers. We are all great friends and are always having a blast when we are together- you will see this on camera, especially during live streams! We are here to inspire and support you in your crafting journey!