Testing Cricut Tiktok Hacks
We are back at it again – testing Cricut TikTok hacks! We'll be trying out some of these amazing Cricut tips and tricks we found over on Tik Tok and seeing if they truly work well or not.
These Cricut techniques claim to save time, frustration, and/or money, so let's put them to the test and find out if that's true. Keep reading to see what happened when we tried out some viral TikTok trends for Cricut and learn which ones you can use in your own craft projects.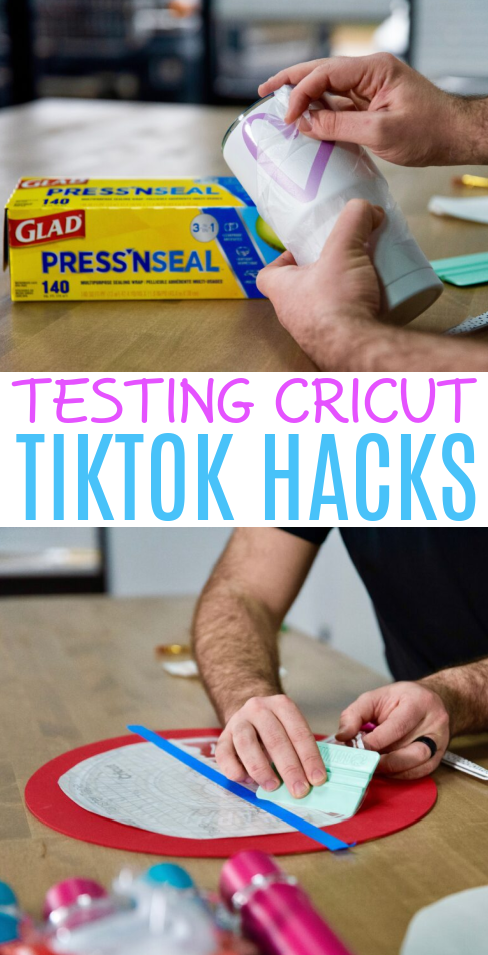 Testing Cricut Tiktok Hacks
Removing Vinyl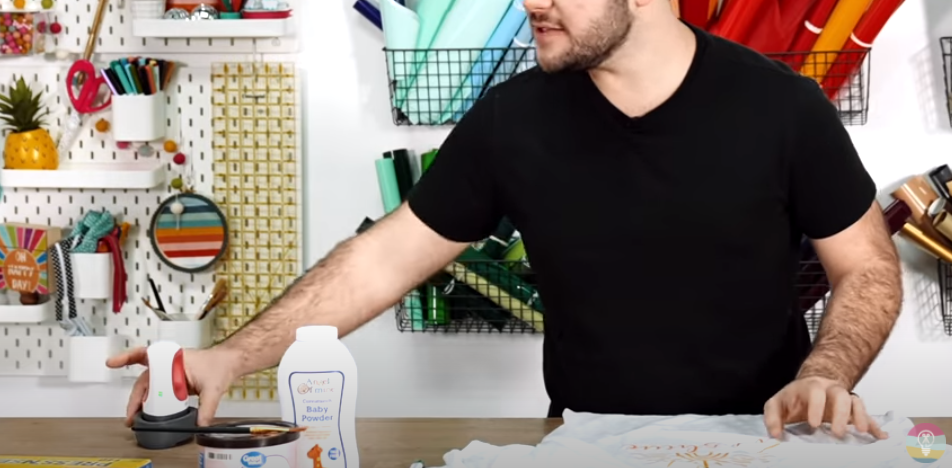 This hack looks like a very simple way to remove heat transfer vinyl from a surface like a t-shirt. To use this technique, we'll be using a Cricut EasyPress Mini. You might be able to use a larger one but we haven't tested that for ourselves yet.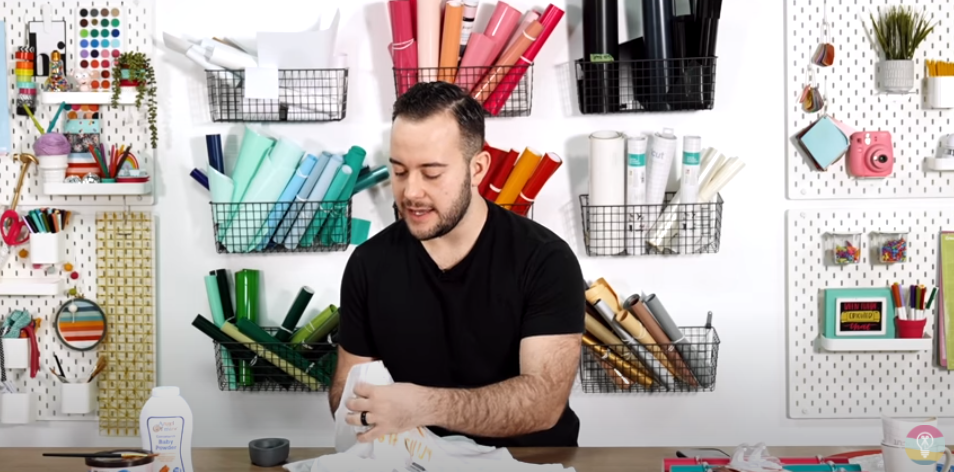 Heat the EasyPress on setting 3 and place it inside the shirt.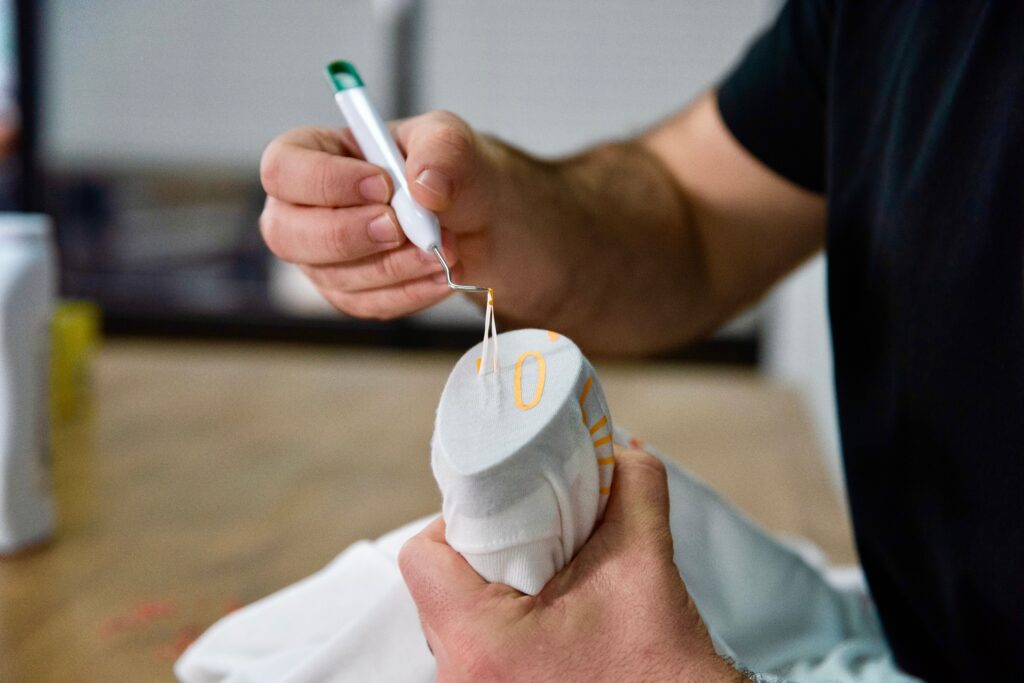 With the shirt wrapped snugly around the EasyPress Mini, as the iron-on vinyl heats up, you can use a weeding tool to remove it. The heat reactivates the adhesive and it's quite easy to then remove the vinyl from the shirt. The only downfall we saw was that with our orange vinyl on a white shirt, there was a bit of color residue left behind.
Rating: 9/10 (not a perfect 10 because of the residue)
Making the Lines Stand Out Better for Weeding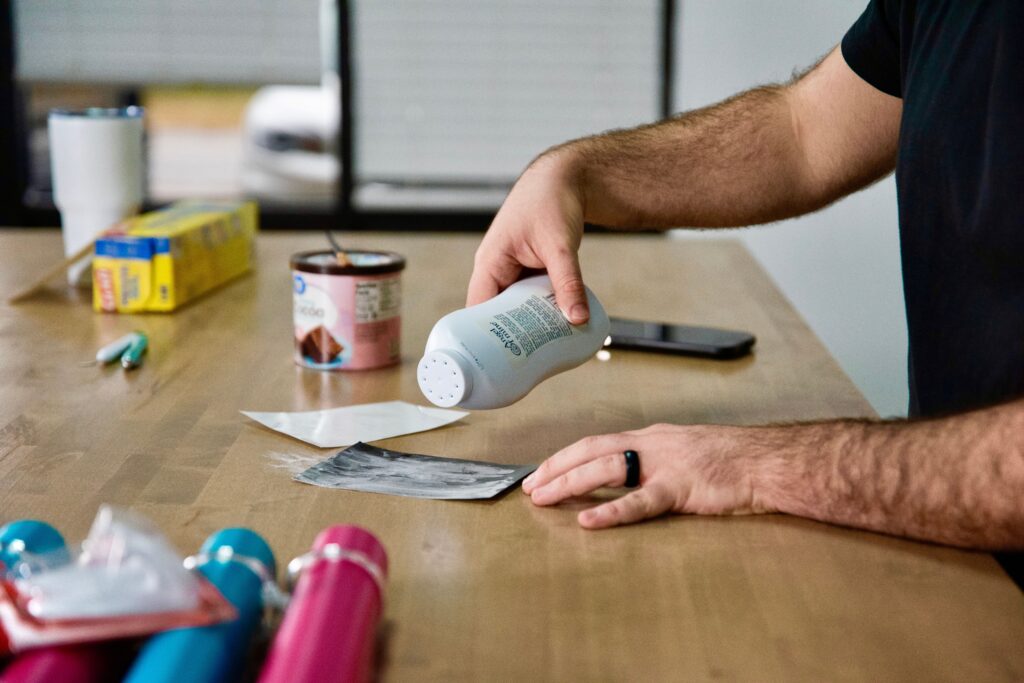 With this Cricut hack, the idea is to use a powder to make the cut lines on your vinyl stand out better for easier weeding. We're using baby powder on black adhesive vinyl and cocoa powder on white.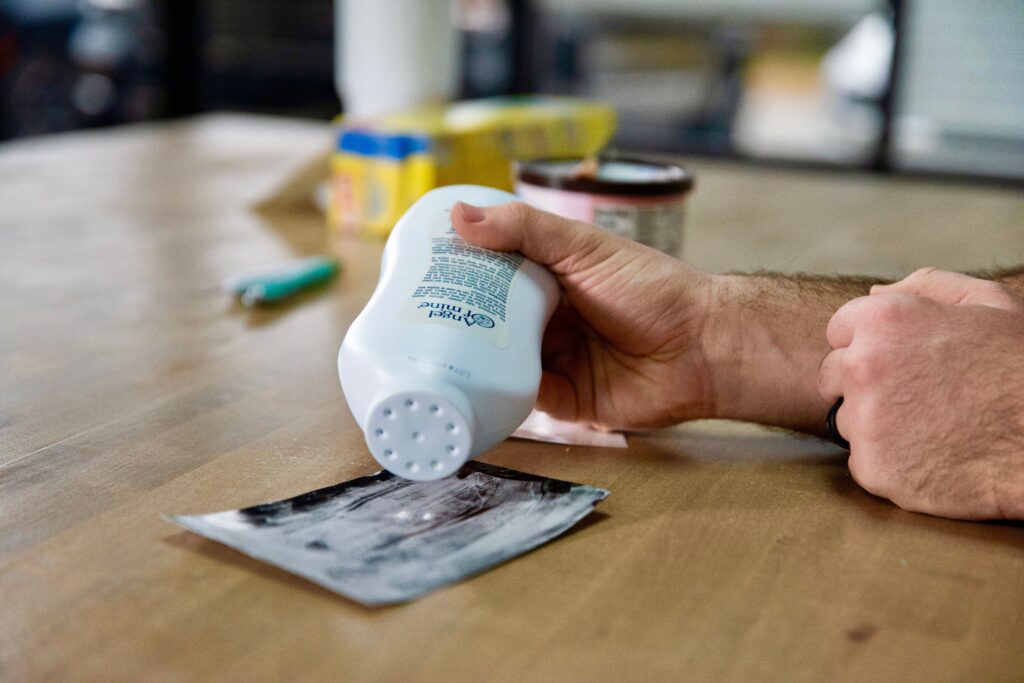 Simply sprinkle on some of the powder and use a paintbrush or your finger to spread it over the design. Shake off the excess.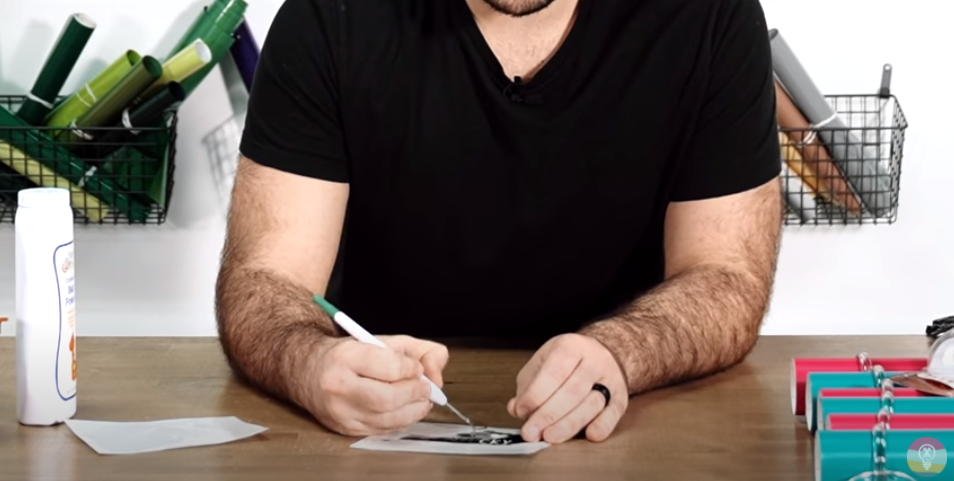 If your lighting isn't the greatest and you don't want to have to invest in something like a Brightpad, this is a really affordable way to make weeding so much easier. Now, simply weed your vinyl as usual.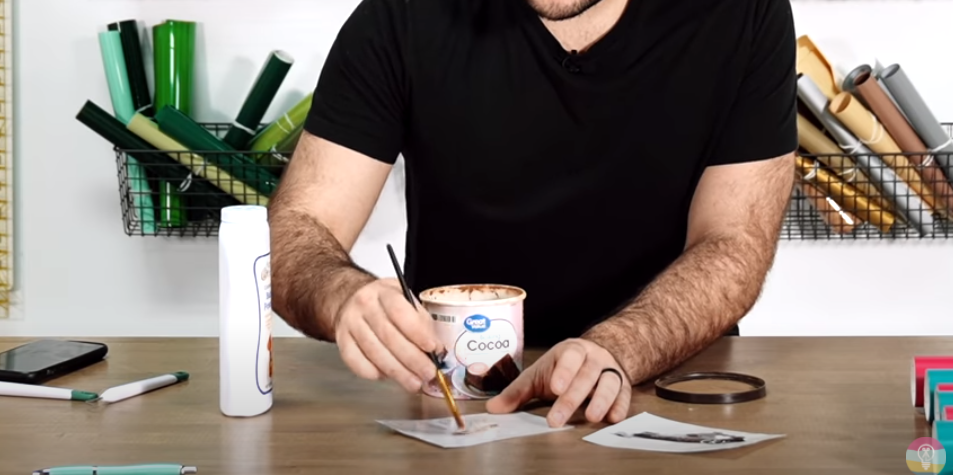 For the cocoa powder on white vinyl, we found it best to apply it with a paintbrush. Both methods worked really well and we were quite impressed.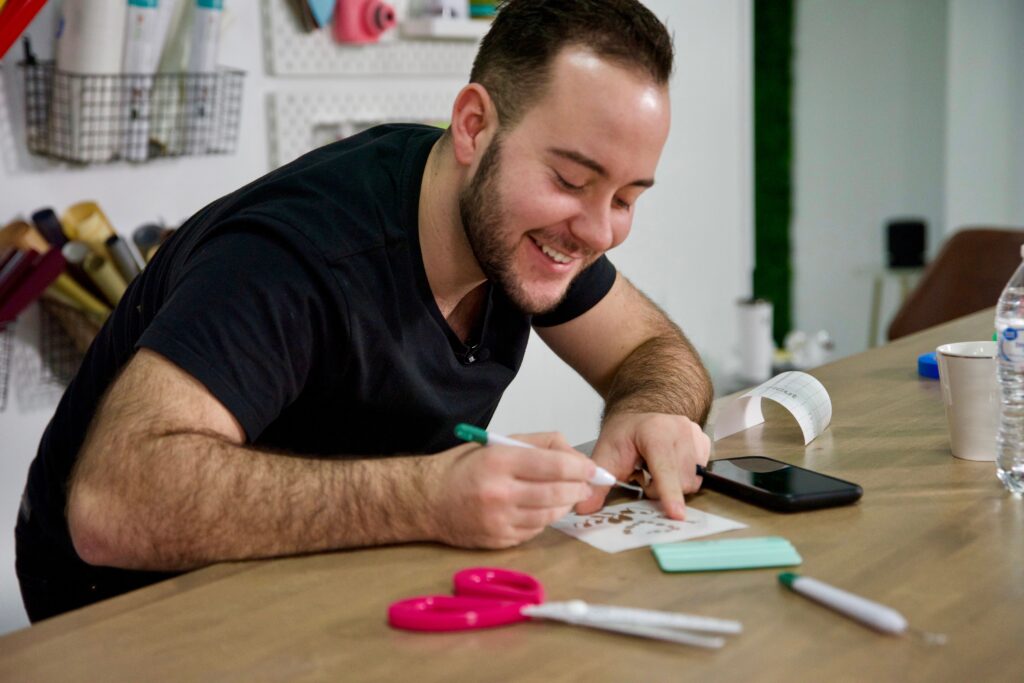 Rating 10/10
Save Money on Transfer Tape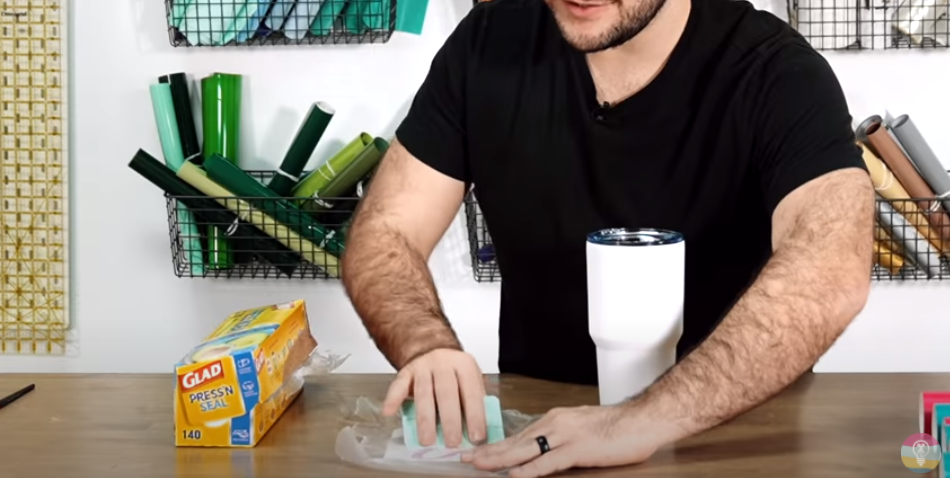 For this Cricut tip, the Tiktok user suggests using Press N' Seal in place of transfer tape. Will it work? Let's find out. We applied a piece of Press N' Seal to our vinyl and used a burnishing tool to make sure it was well-adhered and smooth.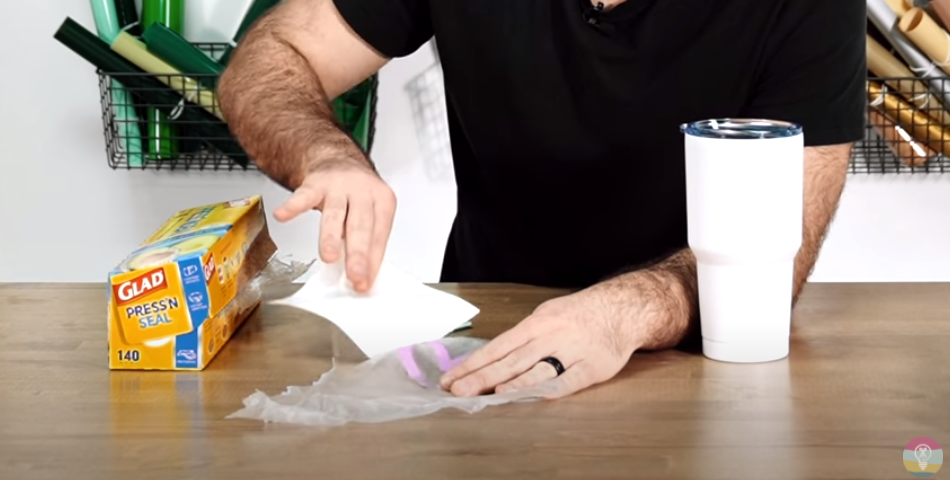 Flip it over and burnish from the back too. Peel up the backing.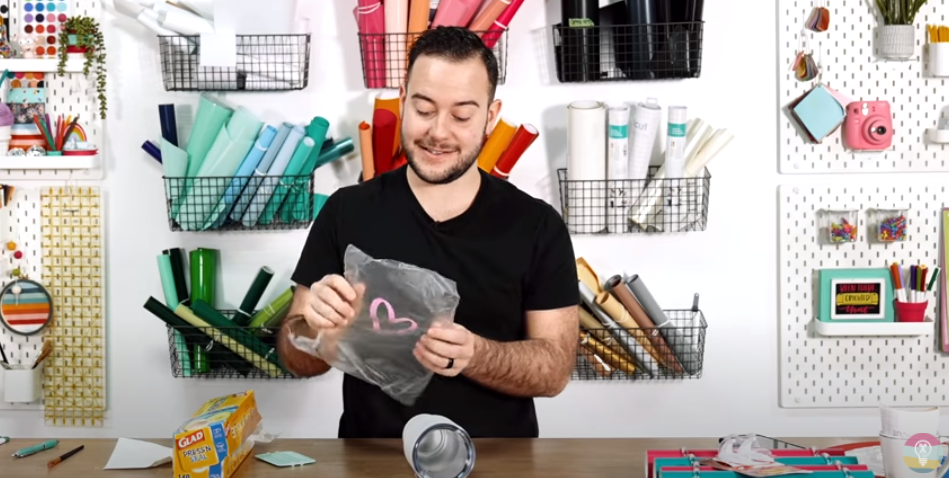 Apply the vinyl with the Press n' Seal to the tumbler. We used our fingers to make sure it was pressed down well.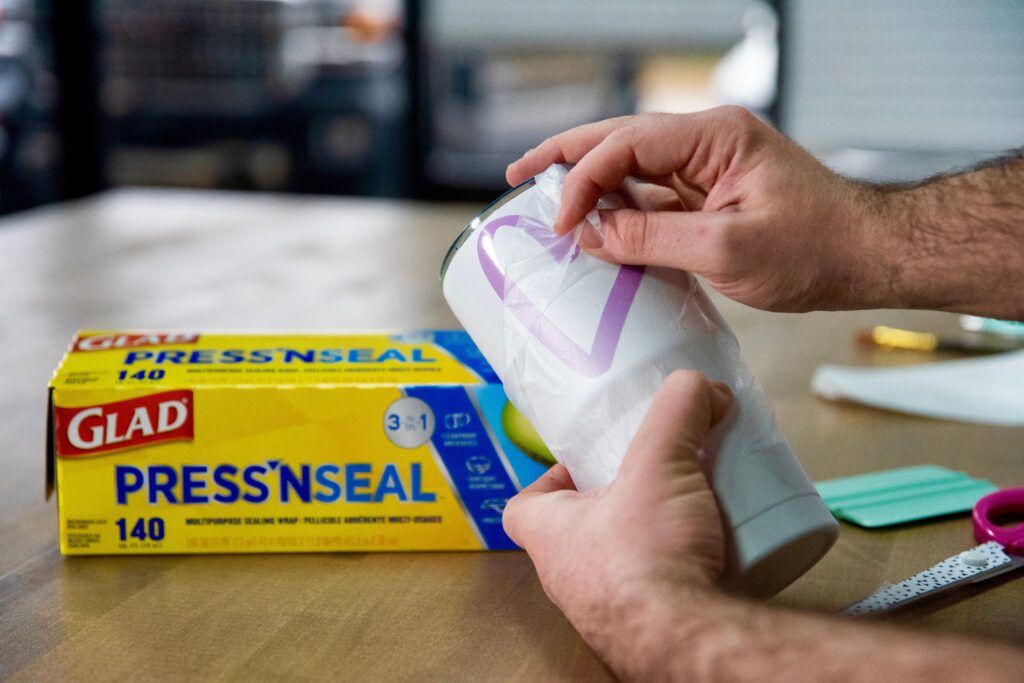 Peel away the Press n Seal. It worked really well for us. Remember that we used a larger simple design and this might not work very well on smaller, more intricate ones.
Rating 10/10 for larger, simple designs
Centering Larger Designs
This method is perfect for centering larger designs. You use a piece of tape as a sort of "hinge" to make it easier to center your design.
It can be so hard to get your design placed perfectly and without any bubbles or other issues. You really only have one shot to get it right and this technique makes it so much easier.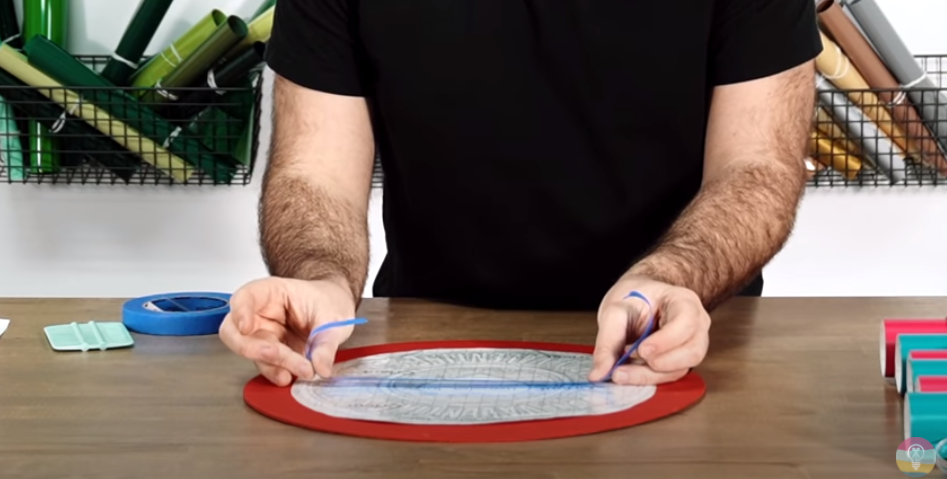 To get started, place a piece of painters' tape across the middle of your design. Now, you can line up your design and get it centered properly on the sign, using the tape to adhere it temporarily.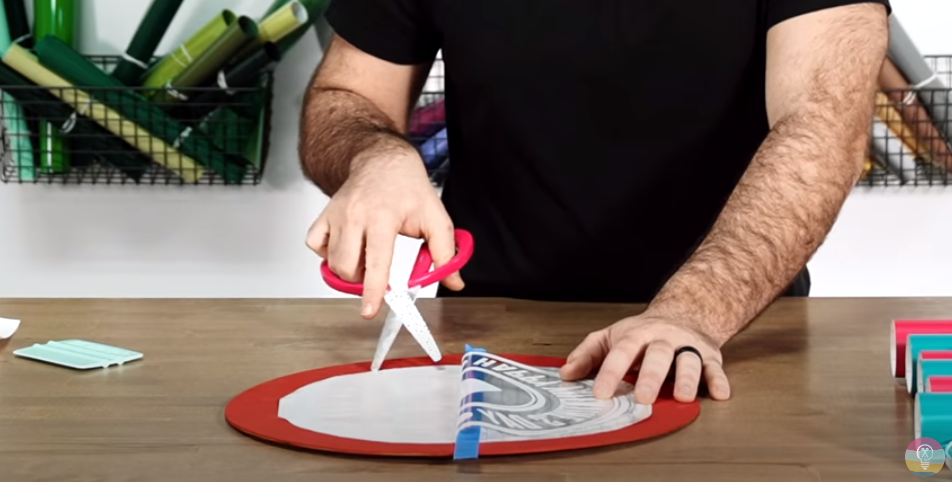 Once you have placed it down with the tape, lift one side away from the backing. Holding that piece with one hand, use your other hand to cut the backing paper away with scissors.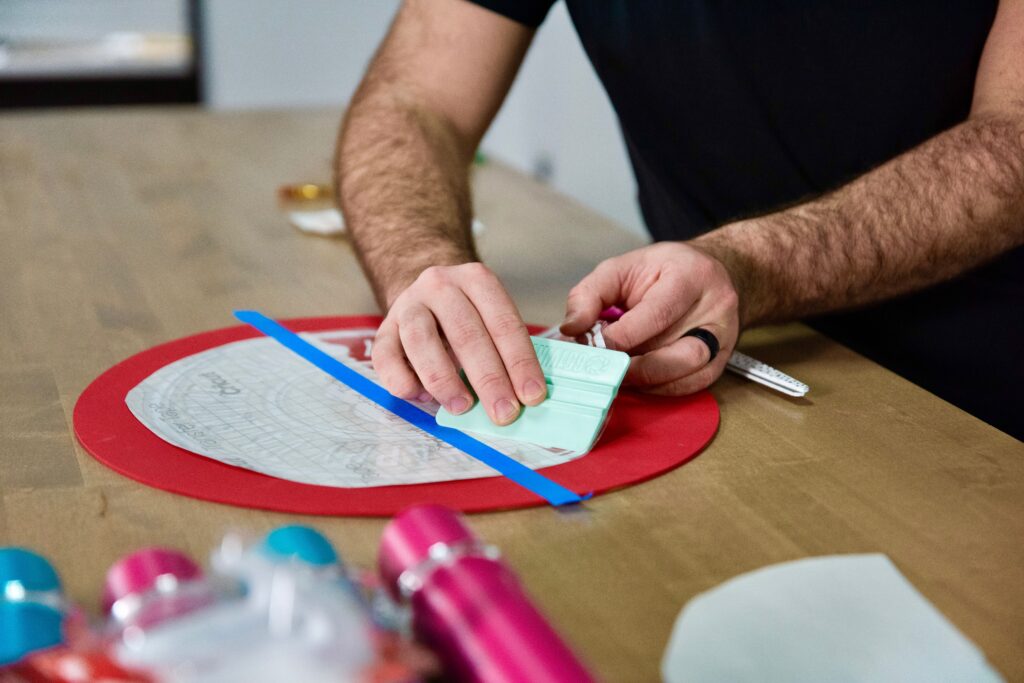 Once that is done, you can place down that half of your design onto your surface. Burnish with your scraper or squeegee tool. Repeat on the other half. Finally, you can remove the transfer tape.
Rating: 10/10
Using the wet application method
If you have trouble getting your designs perfectly aligned on items like mugs and tumblers, or you struggle to get all of the air bubbles out, this is the technique for you. Once you have cut and weeded your design, use rubbing alcohol to clean off the surface and make sure no dirt, grime, or oils remain.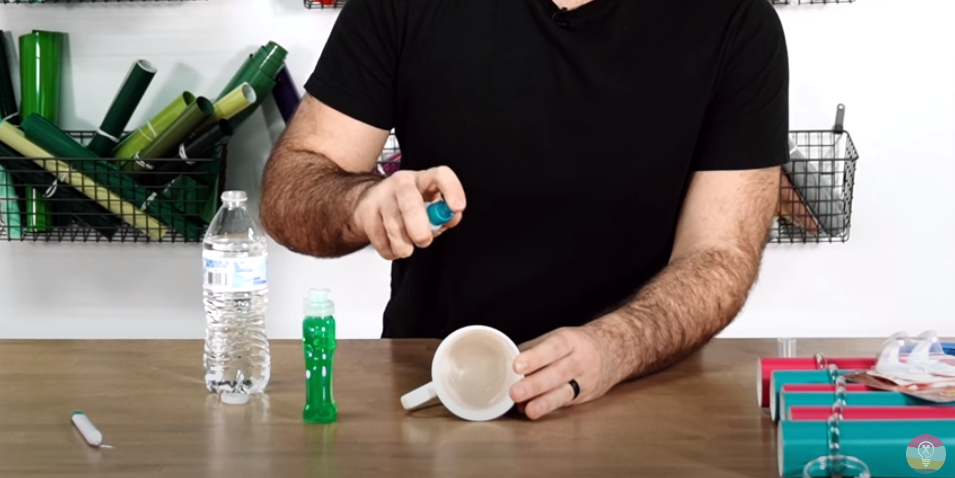 Then, you want to add water and a little dish soap to a spray bottle. Spray that on your surface where you'll be placing your design. You want it to be quite wet.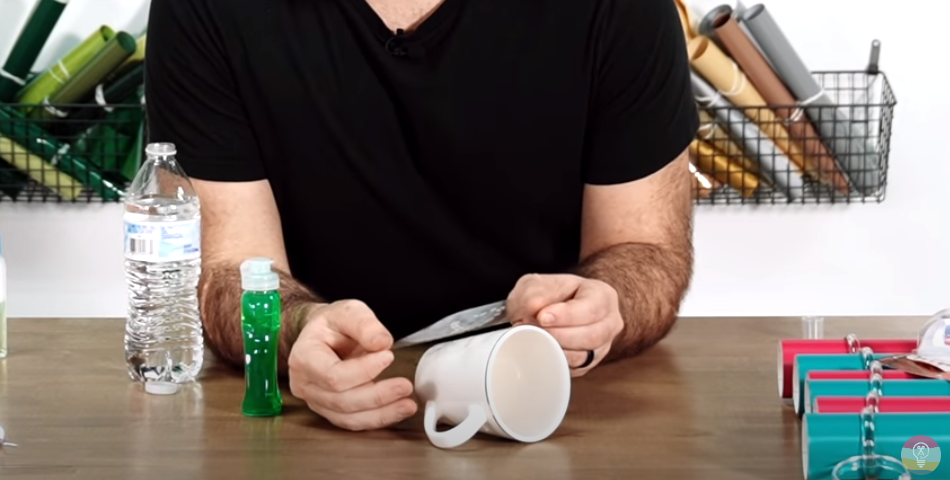 Place your design onto the surface. The water gives you the ability to shift and move it around a bit to get it lined up perfectly.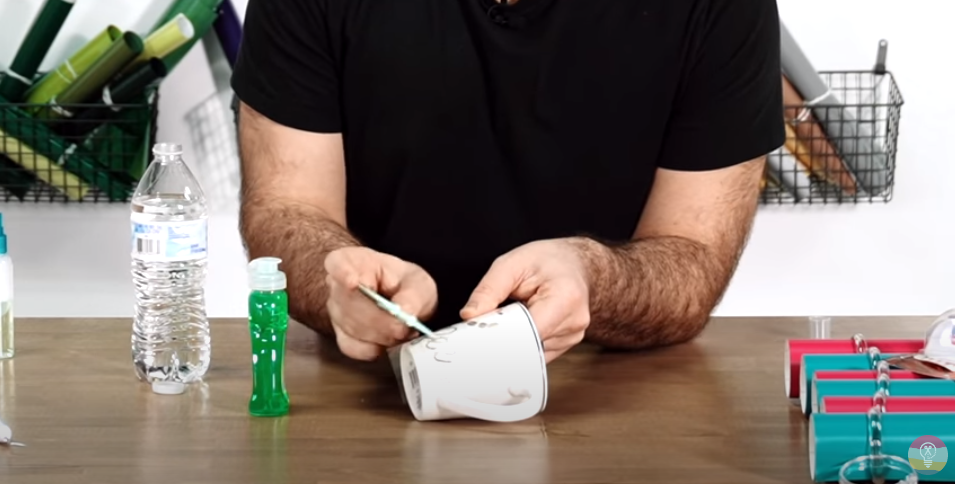 Use the squeegee to burnish the design to the surface. This will also remove the water from behind the decal.
Our notes on this technique: We found that as we burnished, the design kept moving around quite a bit. We found that this was because we didn't take our own advice and had neglected to clean the mug with rubbing alcohol. Once we did that, we found that this technique worked well.
We do suggest that if you use this technique, that you plan to give it some trial and error. You may need to experiment with the amount of soap you use, how much water you spray on, and other factors. We give this idea a lower rating than the others because it's not something that we think can be successful right out of the gate. You'll have to practice and perfect your technique.
Rating 5/10 (see explanation above)
Make a simple vinyl roll holder.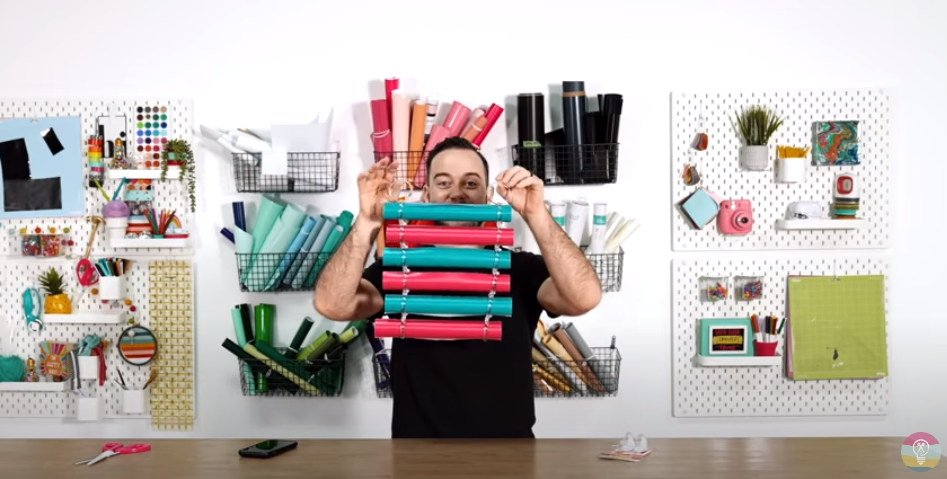 To make a simple vinyl roll holder, all you need are some shower curtain rings and zip ties. Use the zip ties to attach the rings together. It's so easy!
This project only cost about $3 to make as we were able to find all the materials we needed at the Dollar Tree (including the Command hooks to hang it up with!).
Rating: 10/10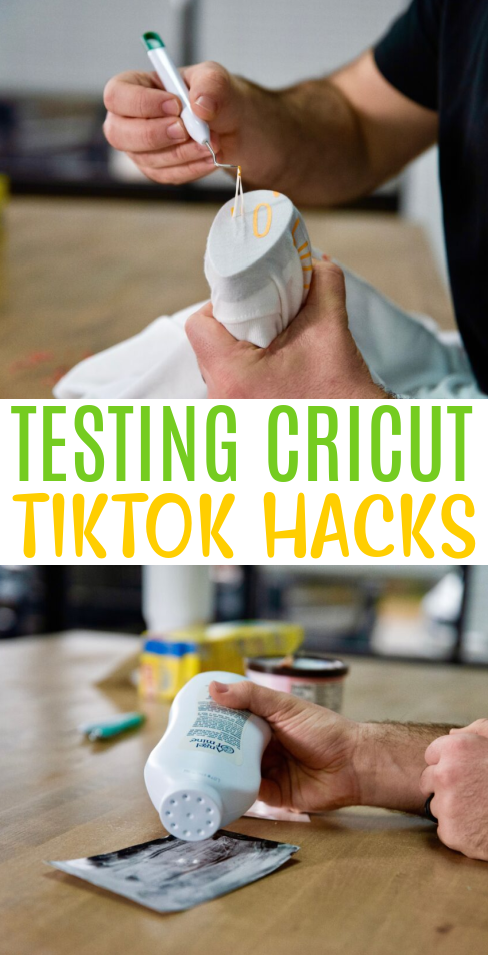 Tanner, Courtney, and the rest of the Makers Gonna Learn Team are all here because we love die-cutting and especially love sharing fun projects and tutorials with fellow makers. We are all great friends and are always having a blast when we are together- you will see this on camera, especially during live streams! We are here to inspire and support you in your crafting journey!