The Only Cricut Hack You Need
Weeding on the mat allows you to have one of your hands free. Instead of having to hold down the vinyl while you're weeding, the mat does it for you. If you haven't tried this before, you simply must. This is the Only Cricut Hack You Need to make the process so much easier and even use less vinyl!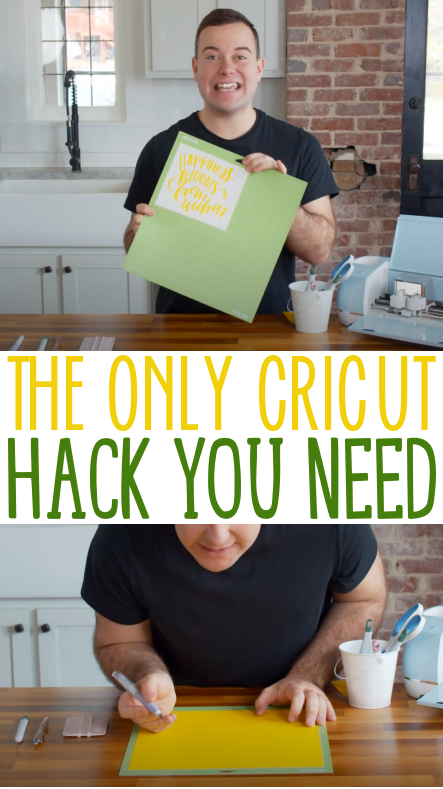 The Only Cricut Hack You Need
Using Quality Materials and Tools
Let's start with one of our biggest tips. Use quality vinyl. If you're using a vinyl that isn't as well-made, you're more likely to have issues with it no matter what methods you use for weeding it. The durability and longevity of the vinyl are definitely key in working with it and producing great results.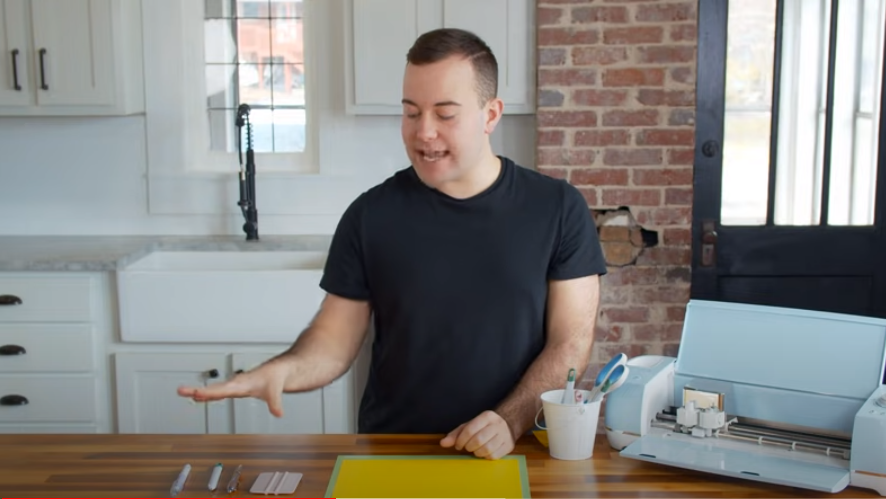 Next, you want to be sure you're using good quality tools as well. We like to use an overall good weeding tool as well as the pin pen tool. The overall tool works well with the outer edges and the pin pen is good for more intricate pieces such as the centers of letters.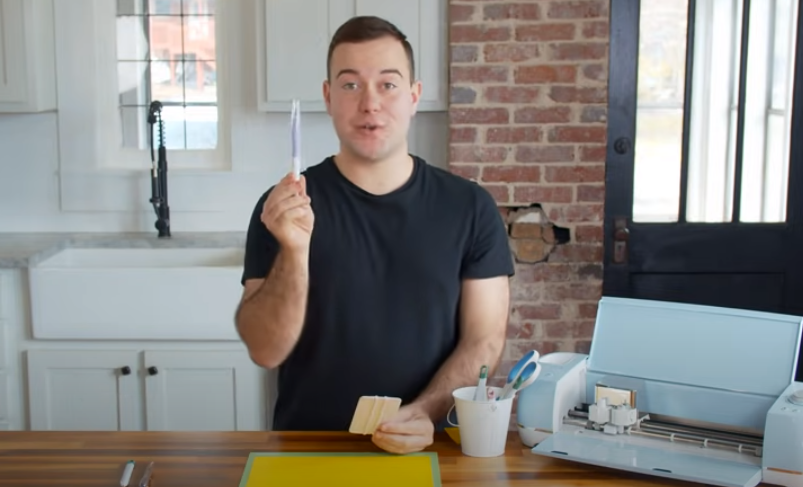 In addition to the weeding tools, we also like to use a Cricut TruControl Knife and a scraper in the weeding process as well.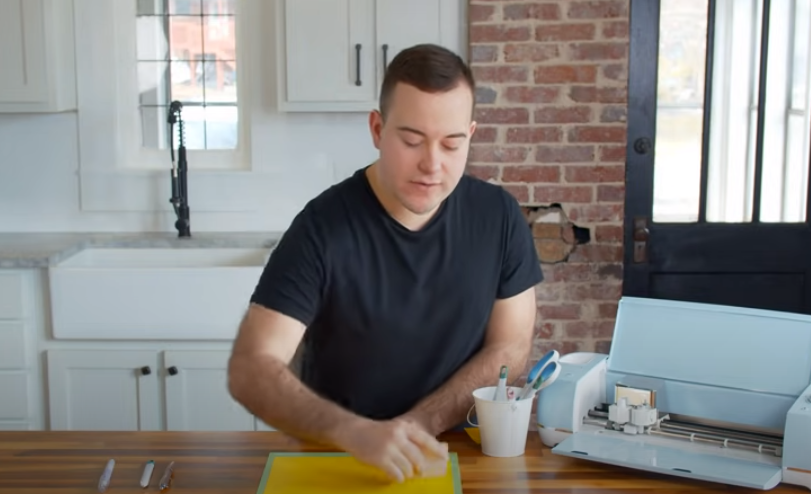 Burnish Your Vinyl to the Mat
When the vinyl has been cut, the first thing we like to do before weeding, is to use the scraper tool to help the vinyl adhere better to the cutting mat. This is an important step and can really make a huge difference.
Without burnishing, we were getting so frustrated with having pieces of our vinyl pull up during the weeding process. It became very frustrating! By burnishing, we were able to greatly increase the success of our vinyl craft projects!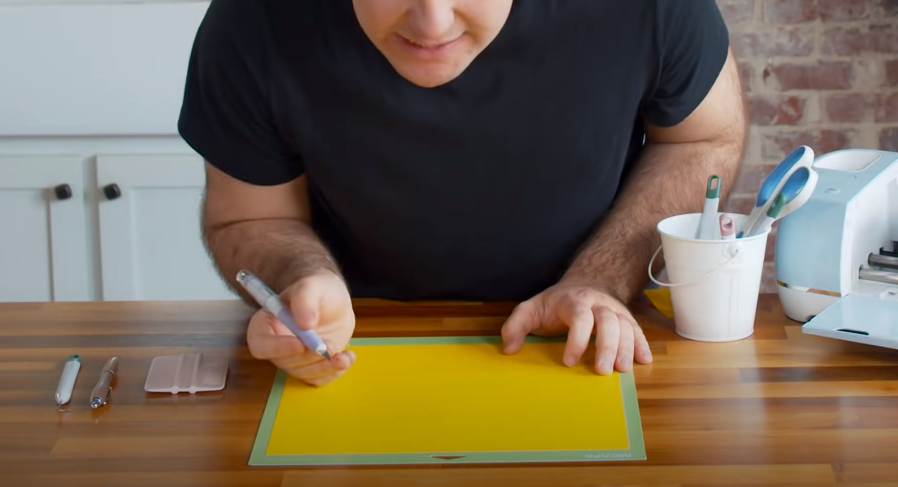 Trim Away the Excess Vinyl
Next, we like to cut away the excess uncut vinyl that could be saved and used for another project with our TruControl Knife. Make sure you're in good lighting and don't cut too close to your design. This is a great way to make the most of each piece of vinyl.
One question we often get: Will the TruControl Knife cut right through the vinyl and into the mat, leaving cut marks in it. You don't need to use much pressure with the knife, so we have never had any issues with it damaging our mats.
We usually then peel up this vinyl and put it into our scrap bin. There is an alternative though. If you're concerned that you are going to touch your cutting mat too much as you weed, you can simply leave that piece in place while you weed to provide more protection to the mat.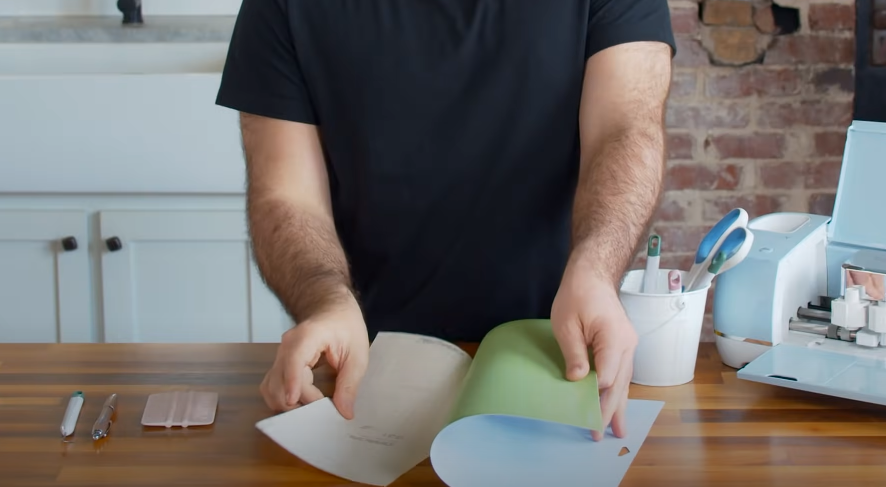 Use Gravity to Remove Materials from the Mat
Here's another great tip. To remove vinyl or other materials from the mat, we like to flip the mat upside down. Then, using gravity, we gently peel the mat away from the material.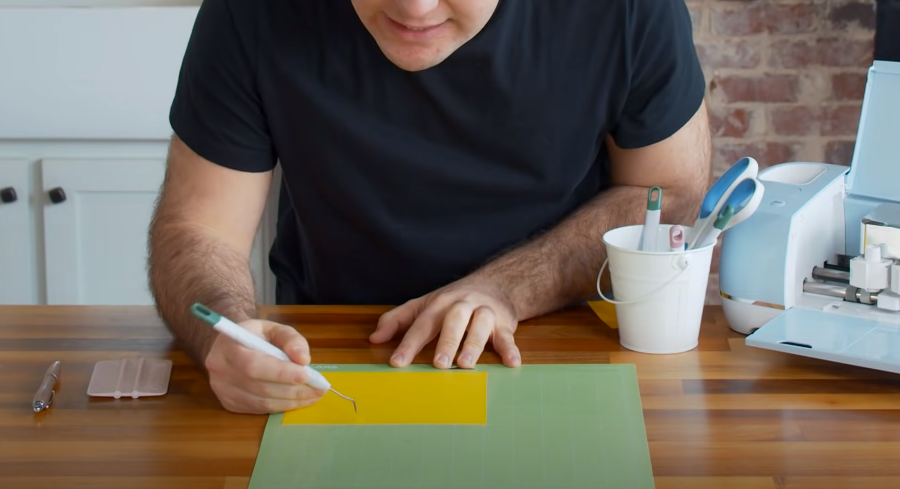 Confused by all the new terms you keep hearing associated with die cutting crafting? This resource can help: Cricut Terms Explained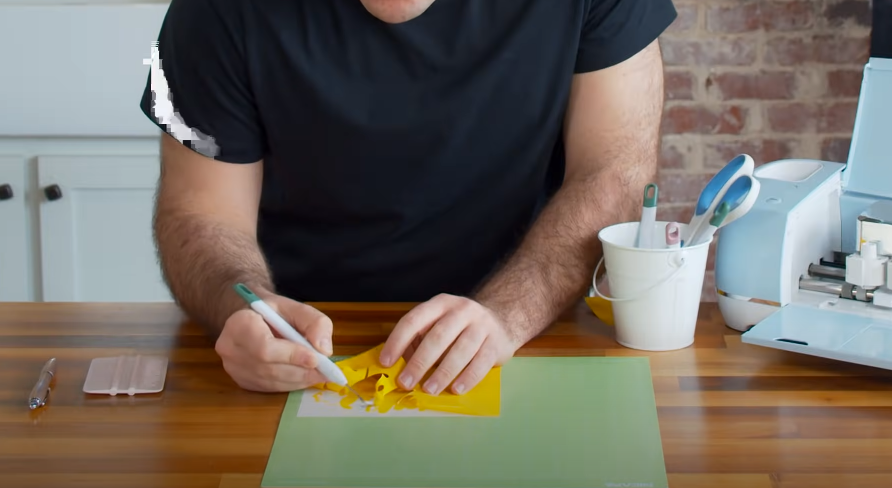 Weed on the Mat – It's like having 3 hands!
Weeding on the mat is like having a third hand. Without it, we always found that we needed to use one hand to hold the vinyl down and the other to weed. This could make it really tricky!
When you weed on the mat, it helps to hold your vinyl down for you, allowing you more flexibility to use both hands to weed and pull the vinyl away. Once you have completed weeding the bigger pieces with the main weeding tool, you can then use the Pin Pen tool to get the smaller pieces. If you're working with text, remember to weed the centers of the letters!
Pro tip: Don't just wad up and throw away the negative space vinyl that you have weeded away from your design. There are times where we realize that we missed a tiny piece we need: the dot over an i, an apostrophe, and so on. Rather than having to dig through the trash, keep this piece handy (you can stick it right on the edge of your table!) until you are sure you have all the pieces you need.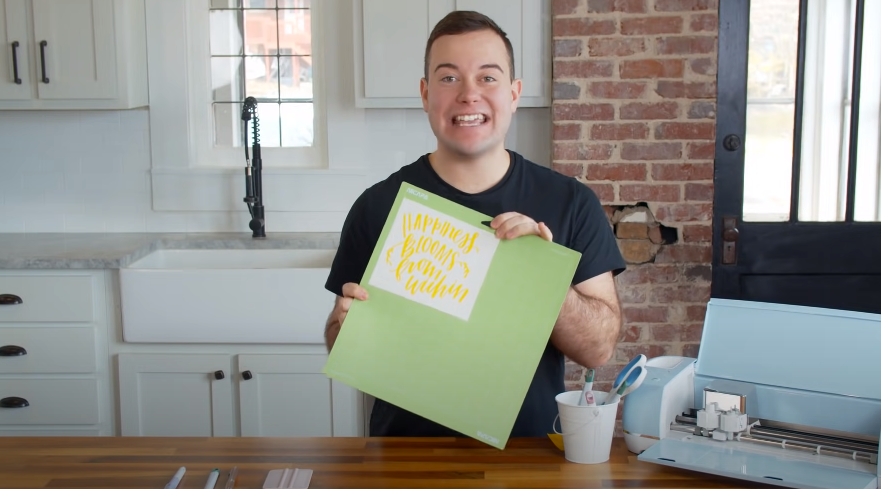 With this method, we have success time and time again. The mat helps keep the vinyl flat and holds it down for us while we weed it. Such a simple, but important tip!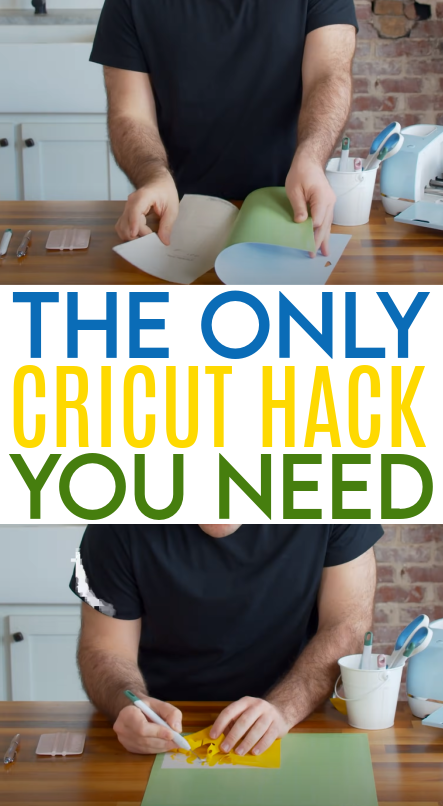 Tanner, Courtney, and the rest of the Makers Gonna Learn Team are all here because we love die-cutting and especially love sharing fun projects and tutorials with fellow makers. We are all great friends and are always having a blast when we are together- you will see this on camera, especially during live streams! We are here to inspire and support you in your crafting journey!