15 Minute Glitter Tumbler
Glitter tumblers have taken the crafting world by storm. We have made quite a few glitter tumblers and just love how they turn out. This tutorial for a 15 Minute Glitter Tumbler is not only faster to make, it's also a safer glitter tumbler option.
These DIY tumblers use a UV resin, which allows us to get faster results, while still maintaining the quality of them. If you want to try making your own glitter tumblers, be sure to check out this craft tutorial.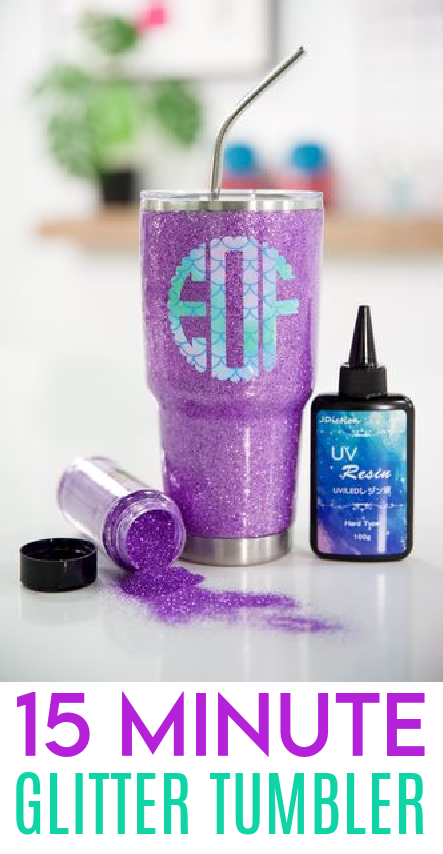 15 Minute Glitter Tumbler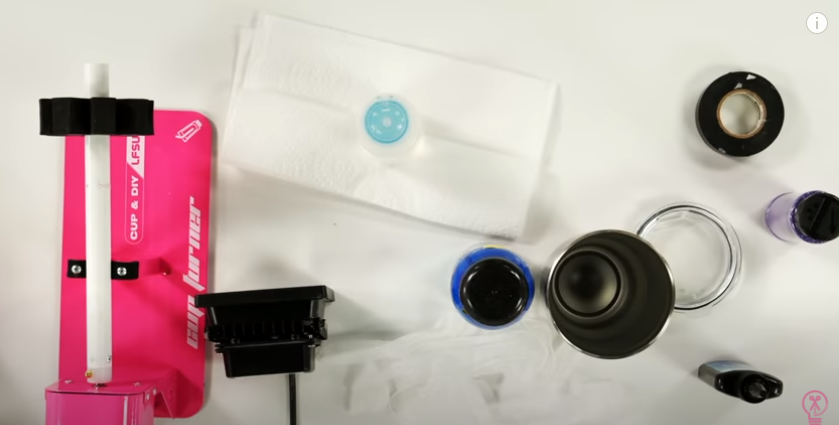 Materials used:
If you want to make your own turner, find our tutorial here: How to Make a Glitter Tumbler Turner

How to make the tumbler: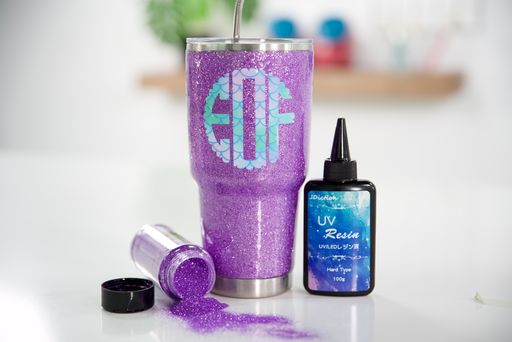 Prepping the tumbler:
Begin by cleaning the tumbler with rubbing alcohol on a paper towel. This removes any oils left behind by your fingers and any bits of dirt and debris. Don't skip this. It's very important for the success of your project.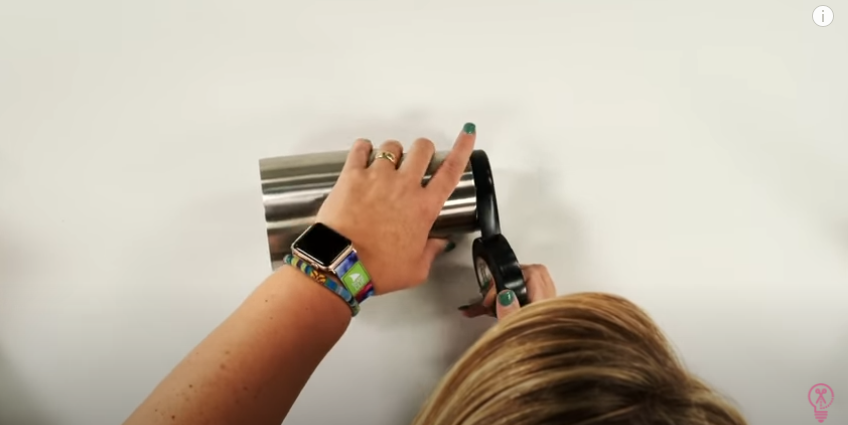 We like to tape the top and bottom edge of the tumbler to ensure a clean edge. This is optional, but recommended.
Applying the glitter: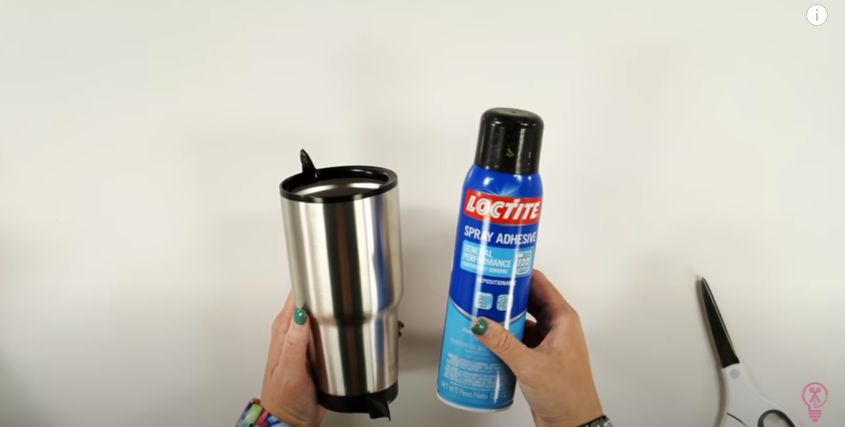 Spray the tumbler with a light coat of Loctite spray adhesive. Work outside and wear protective gear as recommended on the product instructions (mask, goggles, etc.) One of the advantages of this spray adhesive is that it remains tacky even after it dries so you don't have to rush to apply the glitter.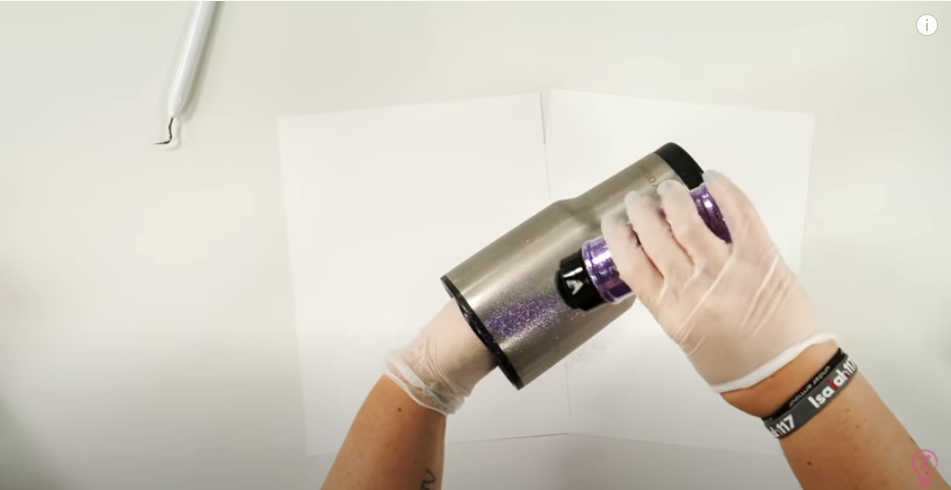 Put on gloves, Put one hand inside tumbler and sprinkle glitter all over outside. Use fine glitter not chunky. You want to use a fine glitter not a chunky one. It gives you much better coverage and a smoother surface for applying the resin.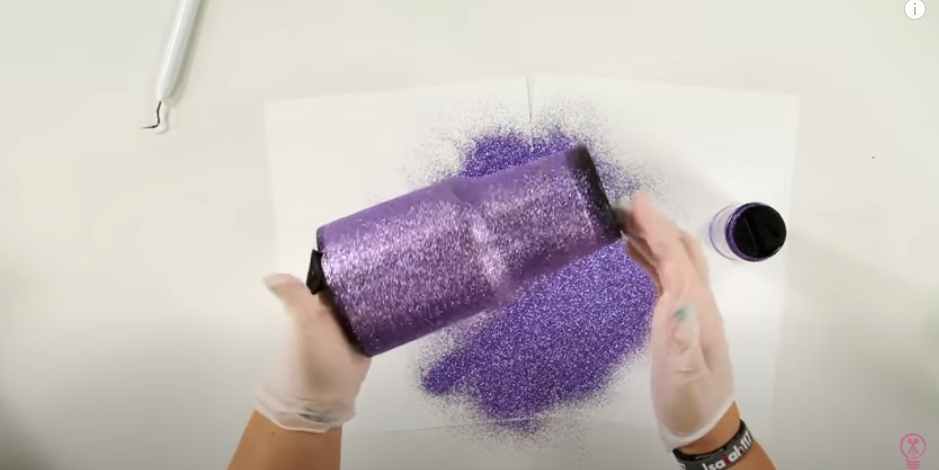 Pro Tip: Work over a piece of paper when applying the glitter. It will catch the excess and you can then funnel it back into the bottle and use it. The little bits that remain can be cleaned up with a glitter vacuum!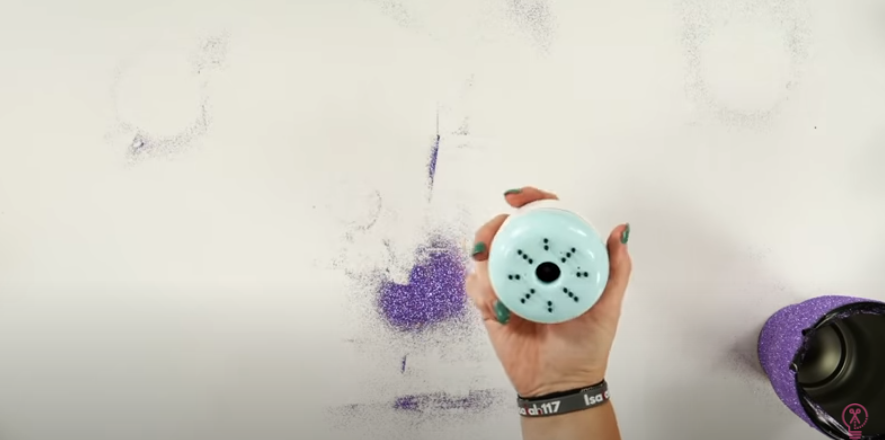 Apply the resin:
Place your tumbler on the tumbler turner.
Pour a stripe of resin down the length of the tumbler. Switch on the turner. Use your gloved fingers to smooth out the resin as it turns.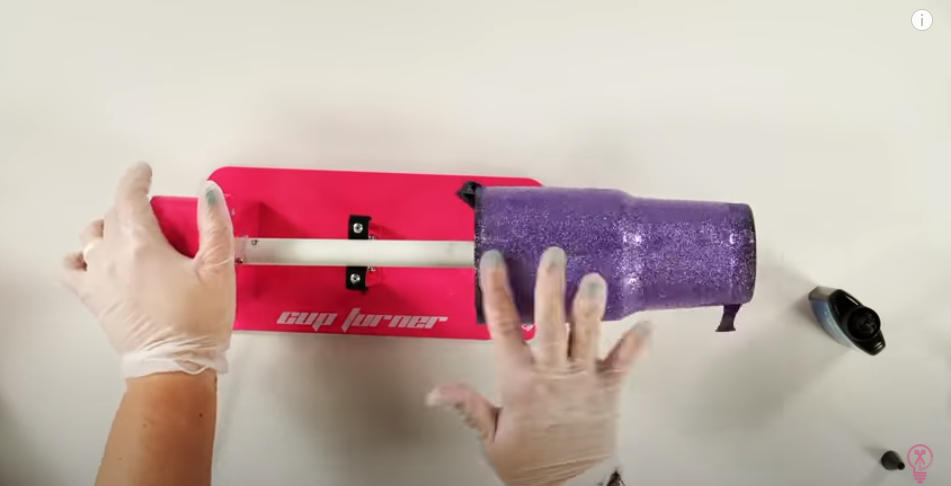 Stop the turner. Add another stripe of resin. Switch the turner back on again and smooth the resin out with your gloved fingers again.
Repeat until the tumbler is covered with thin layer of resin. You want it covered enough that you can't still feel the grittiness of the glitter. You need it to be smooth so the vinyl will stick well to it.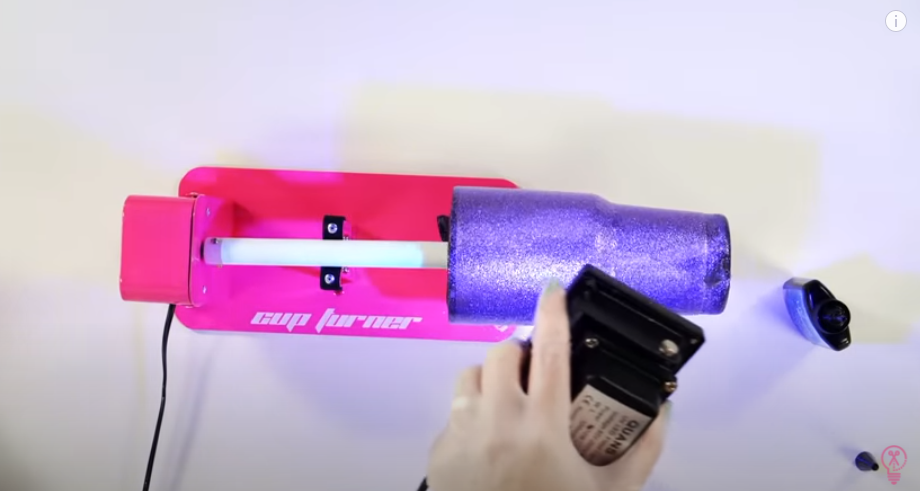 Turn on the tumbler turner and shine the UV light on it as it turns to cure it. Cure it like that for about a minute. You don't want the resin to be hard yet. You want it to still be tacky so you can remove the electrical tape while still a bit wet.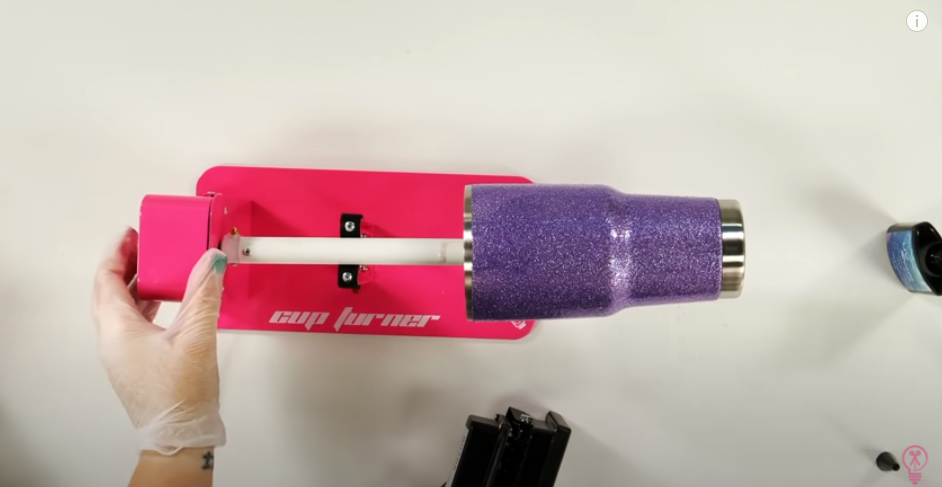 Once you have removed the tape, continue to use the UV light to fully cure your tumbler.

Working in Design Space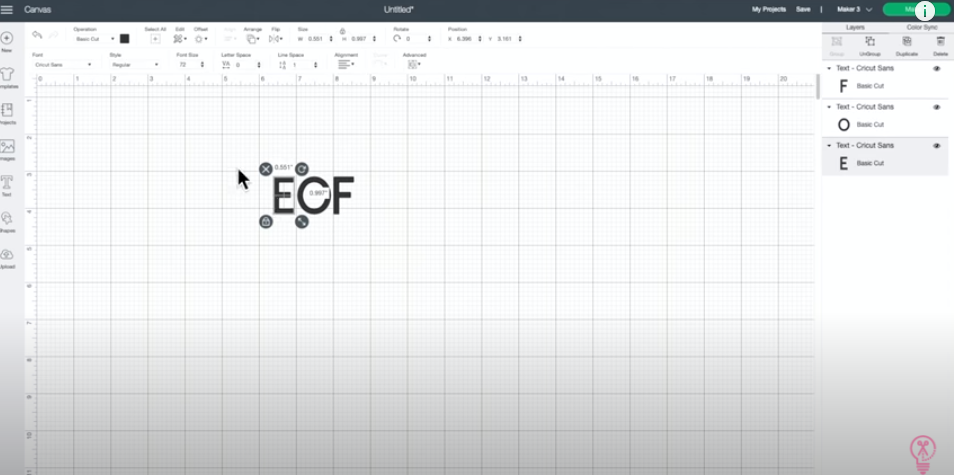 Since we're adding a monogram to our tumbler, we're typing in the three letters for the monogram on our canvas in Cricut Design Space. For a traditional monogram layout, you want the first initial, then the last initial, then the middle initial. Once you have added the letters, select all of them and click Ungroup.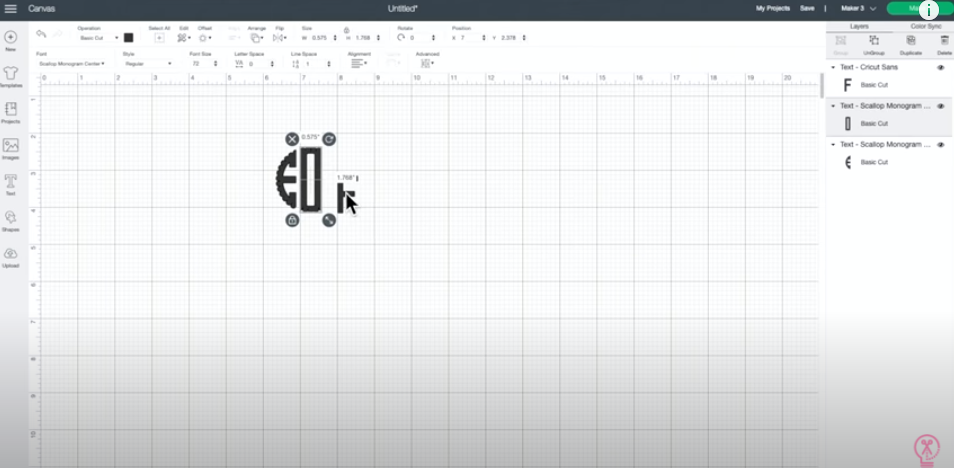 Monogram fonts come as three files. One for the left hand letter, one for the middle, and one for the right hand letter. Select each letter individually and change to the correct font. We used the Makers Gonna Learn Scallop Monogram here.
Remember: Be sure to install all three files for your chosen monogram.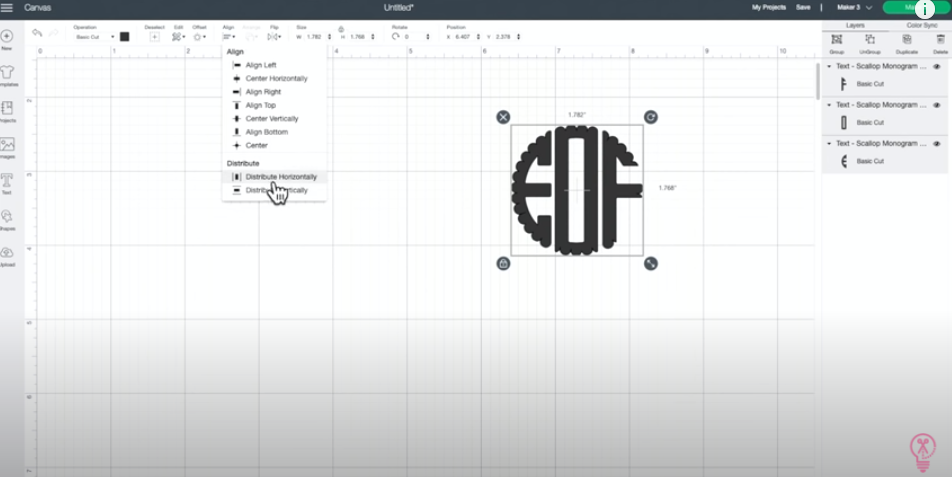 Select all three letters and choose Distribute Horizontally.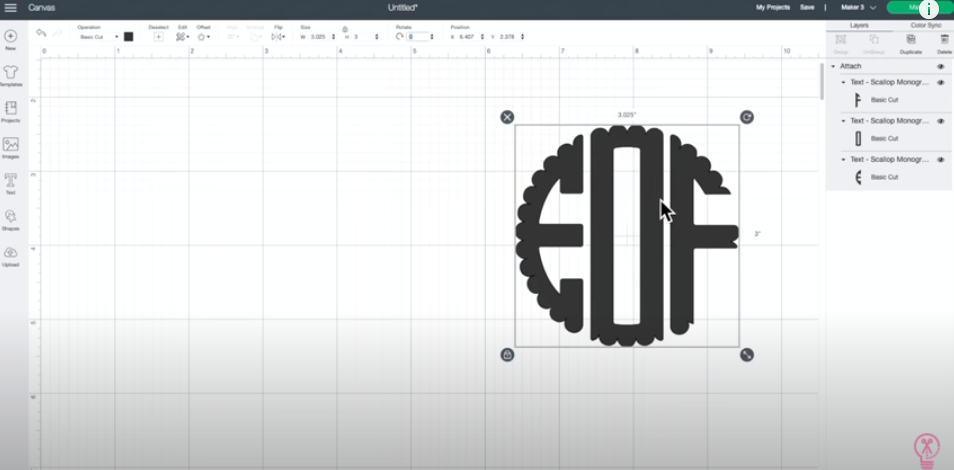 Now, attach the letters together. Then you can size your monogram to fit your tumbler as you'd like. We made ours 3 inches high. Cut out the monogram.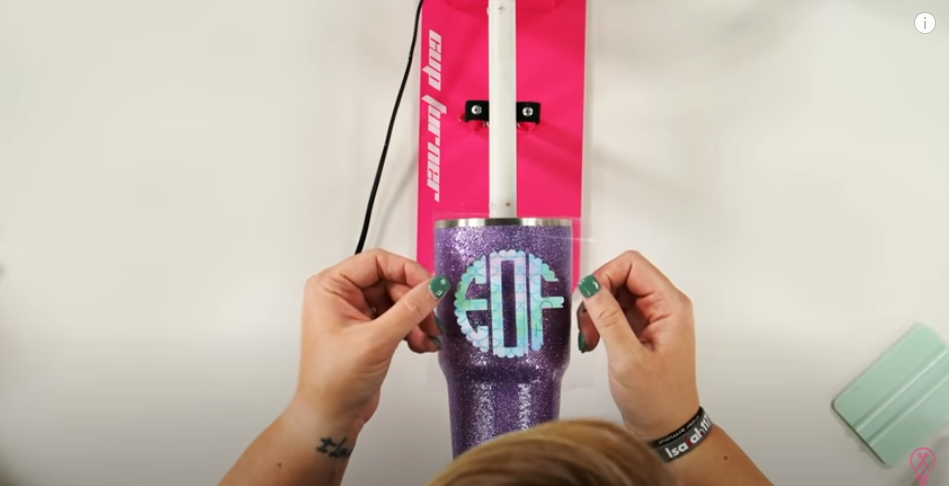 Weed your design and apply transfer tape. Don't forget to burnish! Apply to your tumbler.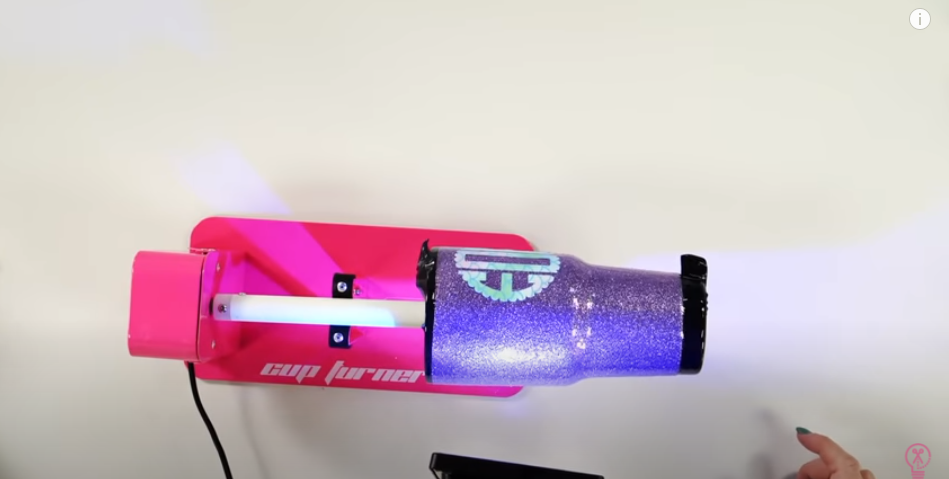 Apply tape again at the top and bottom of the tumbler to ensure a clean edge. (Optional, but recommended). Apply more resin as before. When applying more resin to the tumbler, use care around the monogram not to pull it up as you smooth out the resin.
Pro Tip: If it's a nice sunny day, it will cure more quickly if you do this outside. Remember to choose a location where it won't get bugs, grass, or dirt in the resin.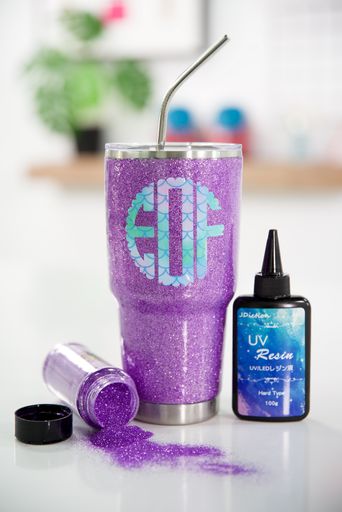 That's it! Now you have a beautiful glitter tumbler that was quick and easy to make.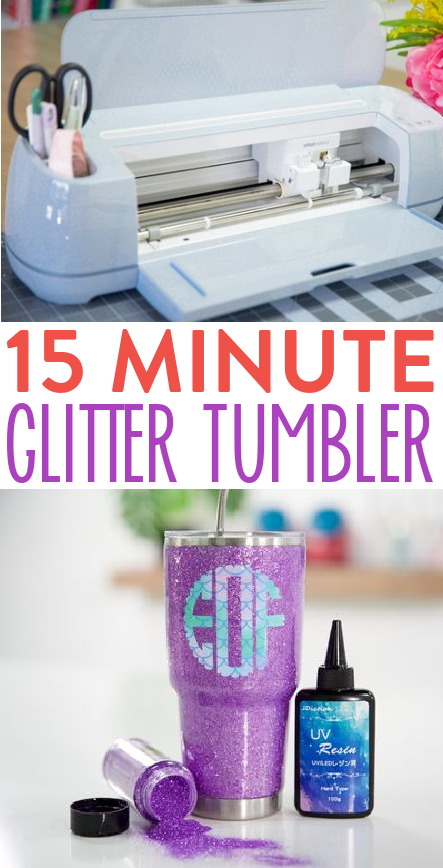 Tanner, Courtney, and the rest of the Makers Gonna Learn Team are all here because we love die-cutting and especially love sharing fun projects and tutorials with fellow makers. We are all great friends and are always having a blast when we are together- you will see this on camera, especially during live streams! We are here to inspire and support you in your crafting journey!