Cricut Infusible Ink – What You Need to Know
Have you heard the big news in the Cricut world? There is a new product on the horizon and we are SUPER excited about it! Cricut Infusible Ink is coming exclusively to Michaels stores. It will be available online as of Sunday June 16 and in store as of Friday June 21. We have been testing it out and have some great Infusible Ink hacks and information to share with you.
Just wait until you see all of the ways you can use this amazing new Cricut product. It's a game-changer for all of us Cricut fans and is going to open the door to so many more creative projects that we can make.
Pssst – did you know? You don't have to use Cricut brand blanks. Check out our comparison of off-brand blanks to Cricut blanks with Infusible Ink.

Cricut Infusible Ink – What You Need to Know
Cricut Infusible Ink is an amazing new type of heat transfer for your crafting projects. What makes it so special?
First of all, it is incredibly long-lasting. In fact, these heat transfers are permanently infused into your project. That means they will last for the lifetime of the item! That's huge!
It's wrinkle-proof, peel-proof, crack-proof, and flake-proof. Go ahead and throw the garment you created with this product into the washer and the dryer. It's wash- and dry-proof too!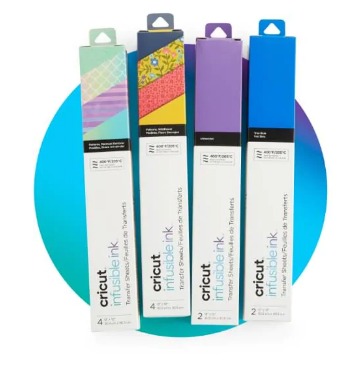 This amazing product comes in two different formats. The first is Infusible Ink™ Transfer Sheets. These are sheets of ink that are specially made for use with your Cricut® cutting machines and Cricut EasyPress® 2.
There are a variety of colors and patterns (including solid colored sheets) available. Don't worry if the colors seem dull – they get more vibrant once they're heated!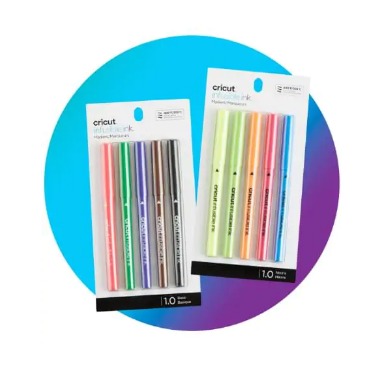 The second is Infusible Ink™ Pens & Markers. Again, available in a wide variety of colors, you can use these pens and markers with regular copy paper to create your OWN transfer sheet.
You can use them in your Cricut® cutting machine or draw freehand with them. Does anyone else have a million ideas for these running through their heads right now?
To go along with the Transfer Sheets and Pens and Markers, there are also Compatible Blanks available. These include t-shirts, onesies, tote bags, and coasters.
They've been designed specifically to work with the Transfer Sheets and Pens & Markers to create the best final project results possible.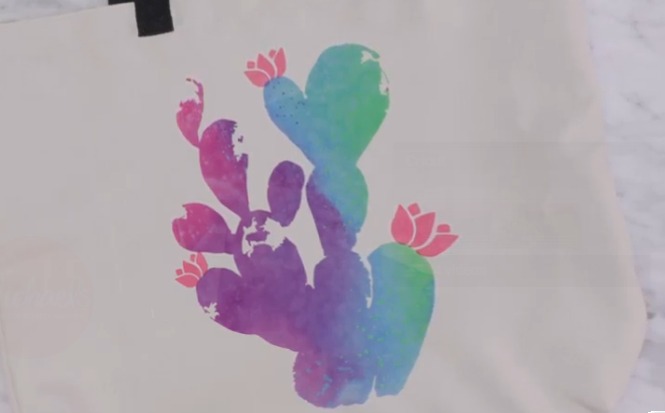 Create your design, cut it out with your Cricut cutting machine, and then use your Cricut EasyPress to transfer the design to your chosen surface. Your results with be smooth, seamless, and gorgeous!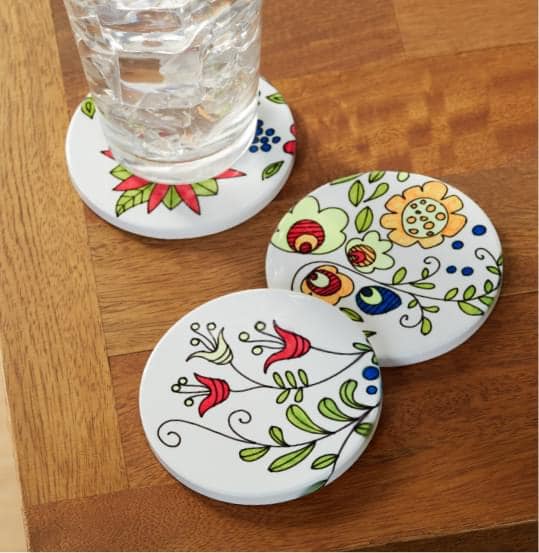 What do you want to make with the new Cricut Infusible Ink first? Let us know what you think about this big announcement in the comments below!

Looking for more information about Cricut Infusible Ink? Check out these posts too:
A Beginner's Guide to Cricut Infusible Ink
10 Cricut Infusible Ink Hacks You Probably Didn't Know
10 Things You Didn't Know about Cricut Infusible Ink
Tanner, Courtney, and the rest of the Makers Gonna Learn Team are all here because we love die-cutting and especially love sharing fun projects and tutorials with fellow makers. We are all great friends and are always having a blast when we are together- you will see this on camera, especially during live streams! We are here to inspire and support you in your crafting journey!