Easy Freezer Paper Doormat
We have got such a fun Cricut project for you today! We are going to show you the easiest Freezer Paper Doormat ever. This tutorial is perfect for Cricut Beginners as well as Cricut pros. You will learn so many helpful Cricut hacks and tips that you will be able to use on so many future projects.
If you've been wanting to make a personalized doormat for your home or to give as a gift, you need to check out this craft tutorial. DIY welcome mats are so popular and they are such a great way to add personality to your entryway. Not only that, but they're a practical way to reduce the dust and debris that enters your home.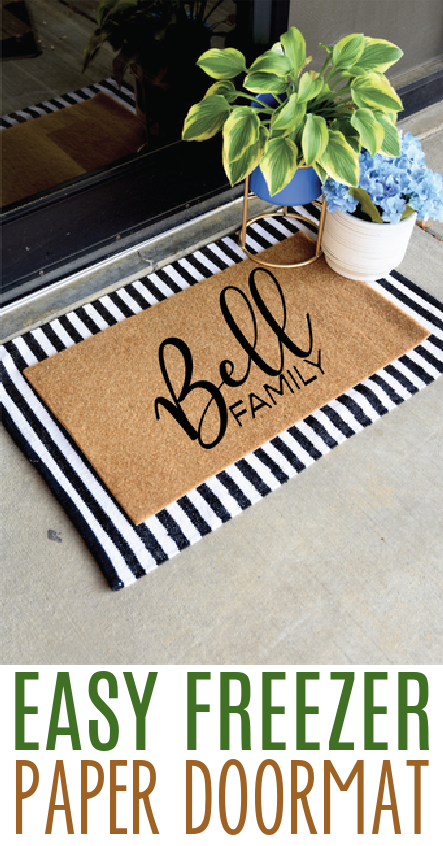 Easy Freezer Paper Doormat
We are going to walk you through how to make personalized DIY doormats step by step. Be sure to check out the video below if you want to see the process in action.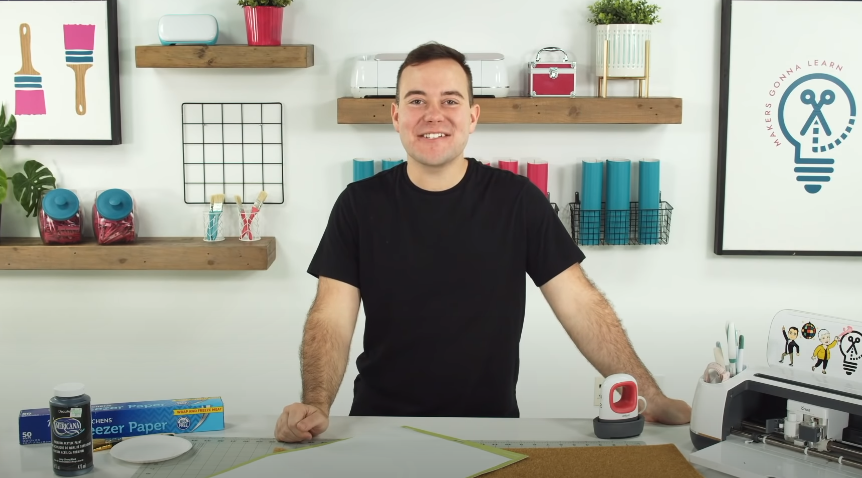 Materials we used:
The Makers Gonna Learn fonts we used:
Working in Design Space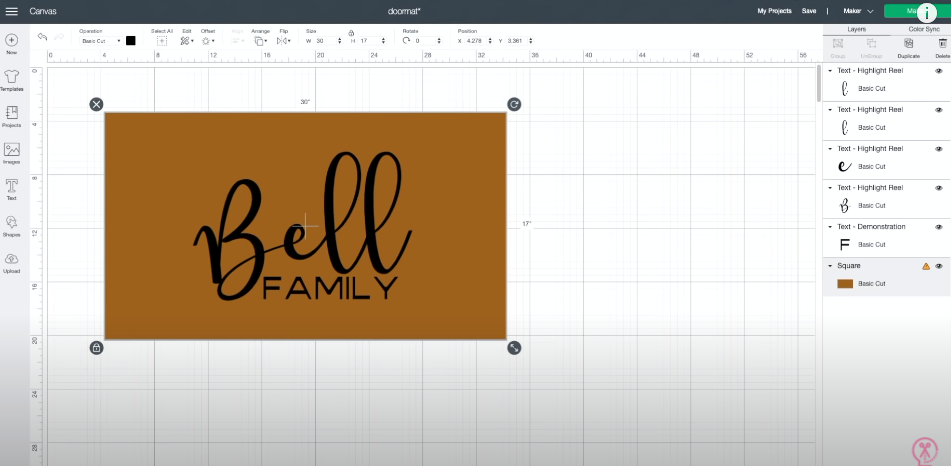 We began by creating a 17 by 30 inch brown rectangle. This is to represent our doormat and will help us visualize the completed project. It's also a great way to make sure we have properly sized our text to fit the way we want it to on the door mat.
Next, we're adding our text. Current trends often show projects where they've used a cursive font for the word you want to emphasize and then a good basic font for the other words. So, we're using Highlight Reel for the last name and then, Demonstration for the word "family".
Kerning Cursive Fonts
It's important to take note of the spacing between the letters of your word. The newest update of Design Space automatically kerns many cursive fonts when you type the text in. If this doesn't happen, though, or if you aren't satisfied with the auto-kerning, you can always adjust the spacing yourself.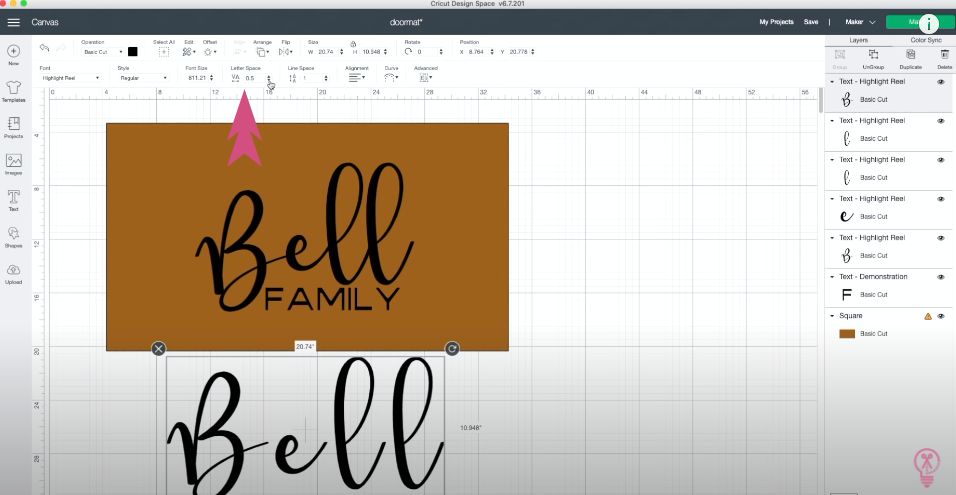 Use Letter Spacing to bring the letters closer together.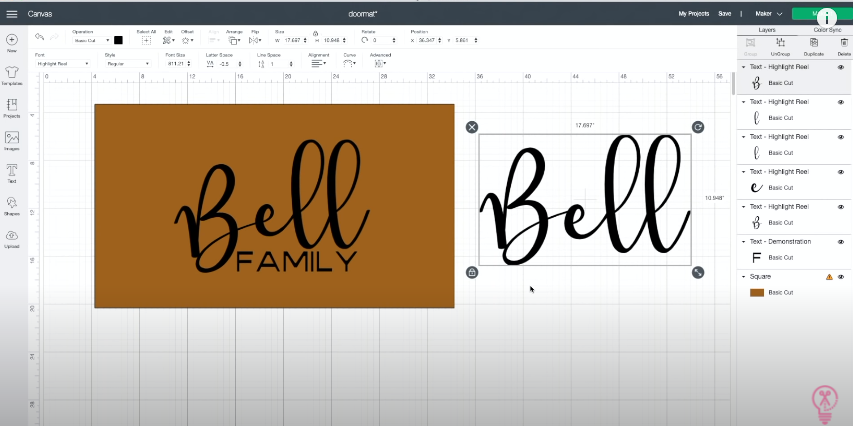 The Highlight Reel font comes together beautifully so we find we don't need to take any additional steps to kern it other than decreasing the letter spacing. If you are using a font that still needs some tweaking, next, you will select the word and Ungroup.
Now, each letter is its own layer and you can manually manipulate each one of them as needed.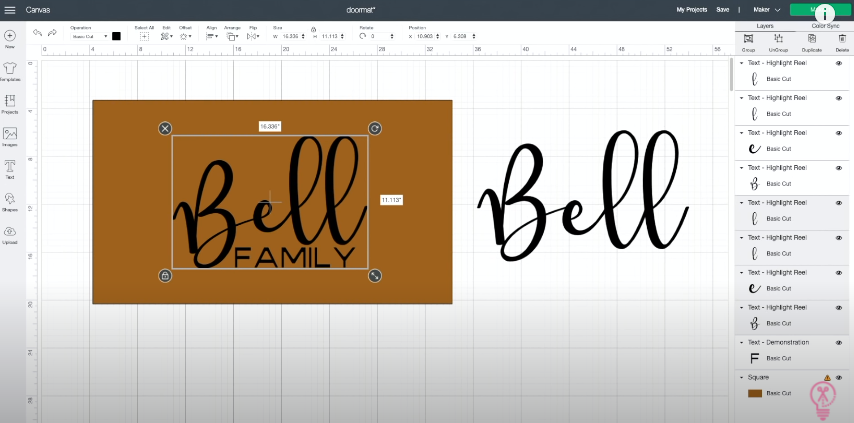 Once you are happy with the letter spacing of your word, be sure to select the whole word and choose Weld.
Once your design is sized appropriately, delete the brown rectangle. Remember, it was only being used for visualizing the completed project. Then, select both words in your design and choose Attach.
Cutting your design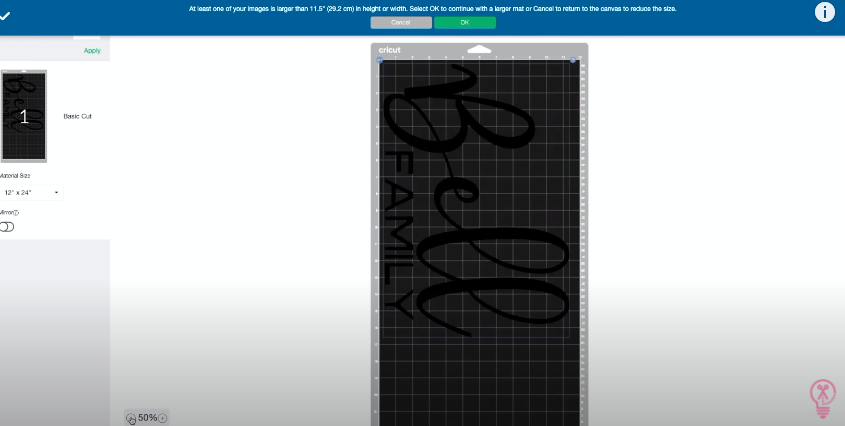 Click Make It.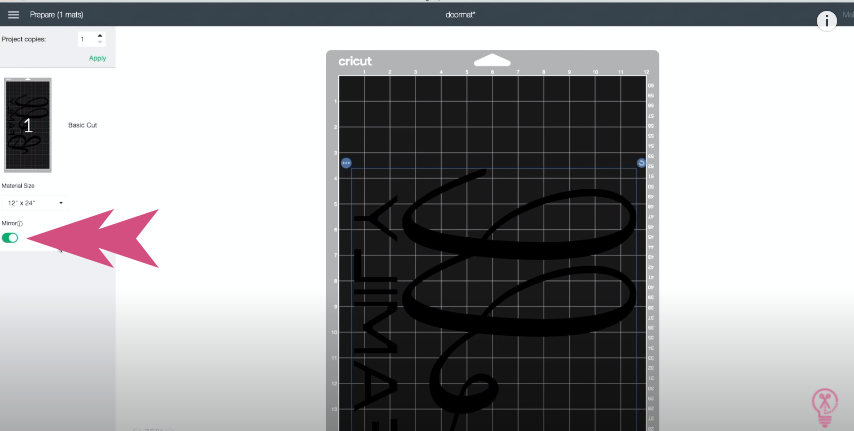 We moved the design on the mat and centered it. This will give us a little extra space around the design for stencilling. Then, we made sure to toggle on Mirror before cutting.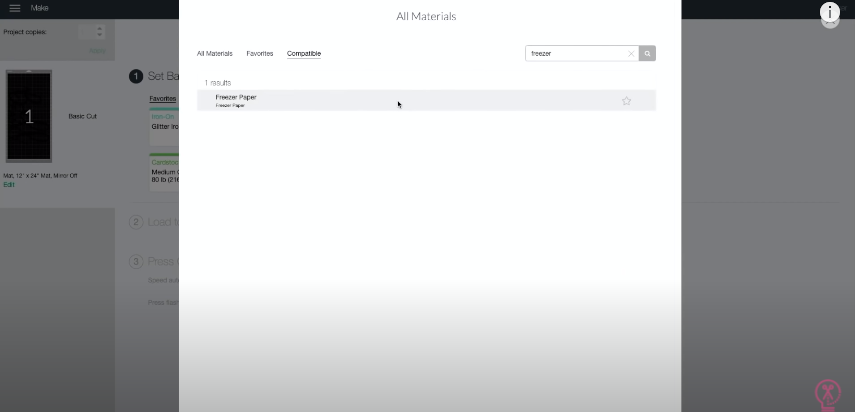 For your material, select Freezer Paper.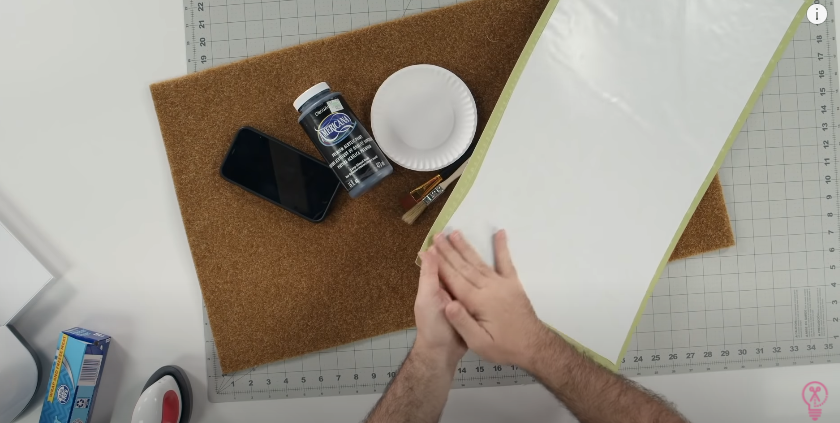 Place your freezer paper down on the cutting mat shiny side up. The dull side will stick much better to the mat than the shiny side would.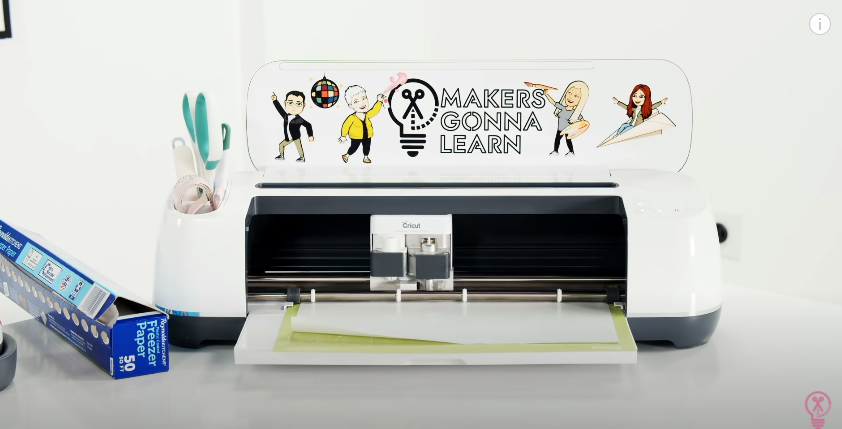 Cut out your design.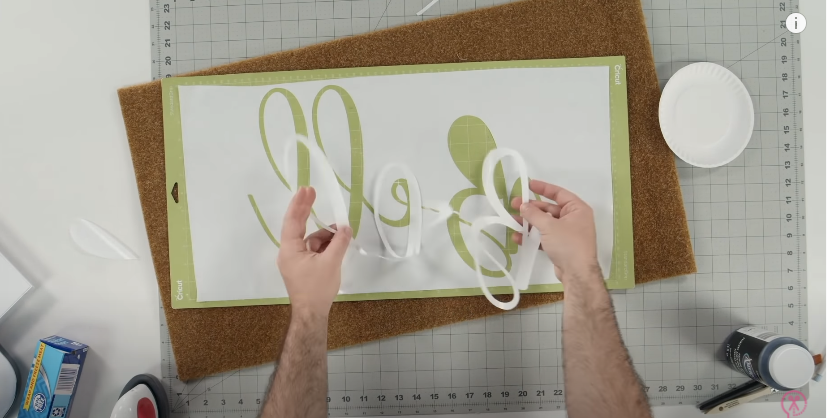 Carefully lift up the text design. We are using this to help place our design properly so we aren't just throwing these away yet.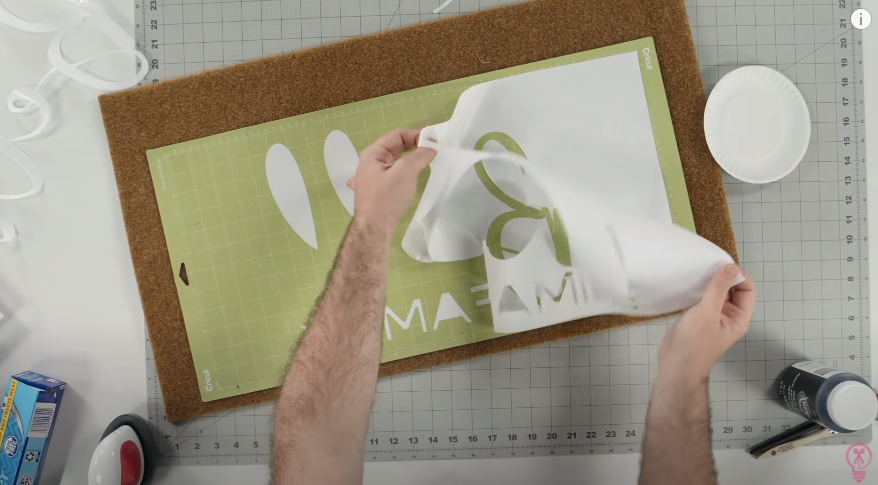 Now, carefully peel up your stencil.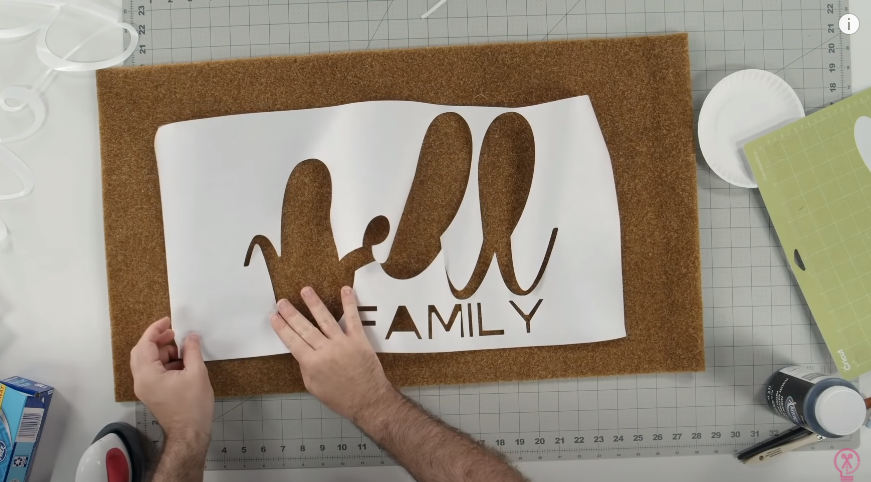 Center the stencil on your door mat. You may want to pull out your measuring tape so you can help line it up and center it better.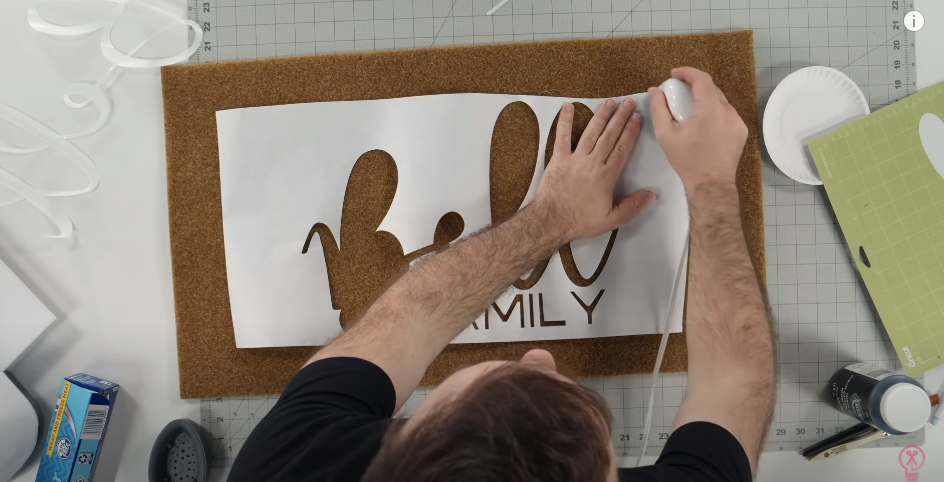 Using your Cricut Easy Press Mini, start heating the stencil to adhere it to the doormat. We like to begin in one corner. Work your way from there. We like to go slowly, giving each section about 10 seconds of heat. The better the freezer paper stencil is adhered, the better your stencilling will be.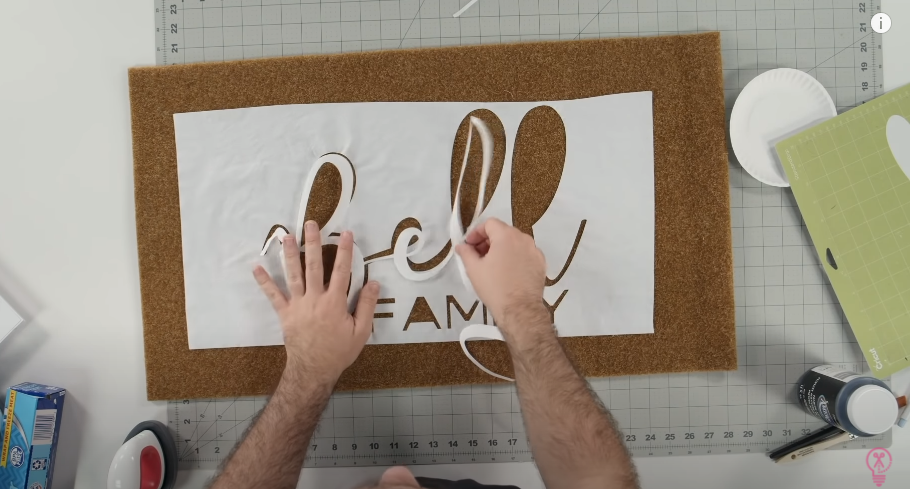 Add the text design that you saved back into the stencil. We're not going to heat this part – we just want to place it down temporarily so that we can line up the centers of the letters properly.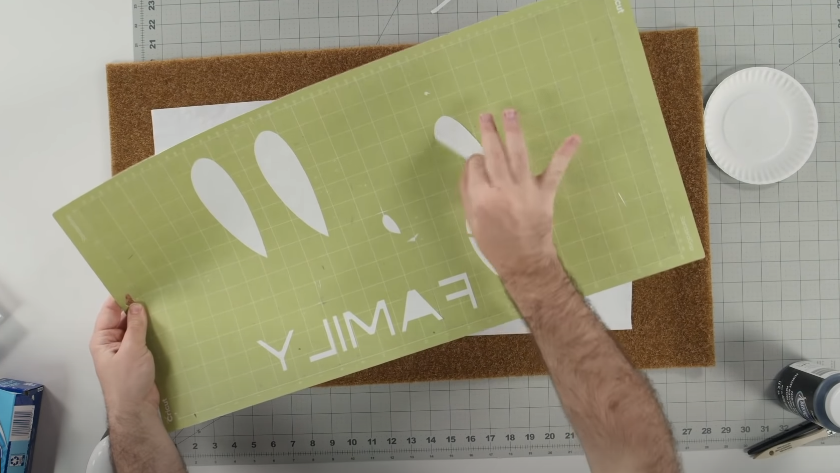 Grab the centers of the letters from the cutting mat. Place these back into the design on the doormat.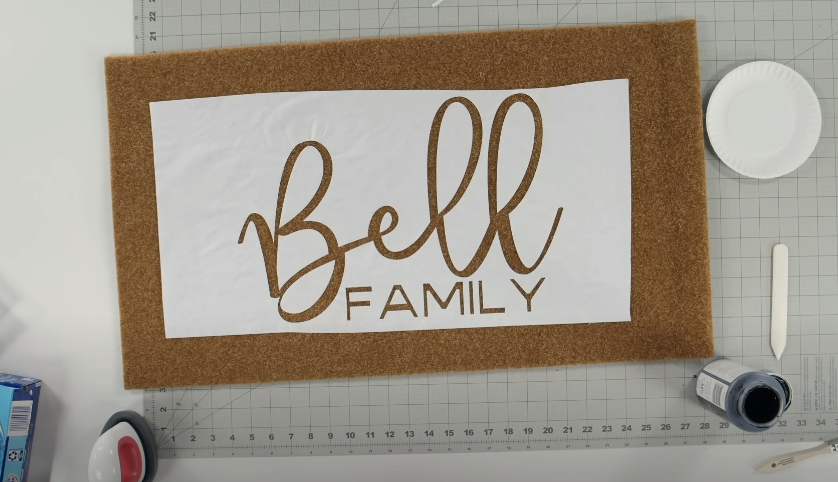 Time for stencilling
Once you have your stencil fully heated onto the door mat, you are ready to begin stencilling.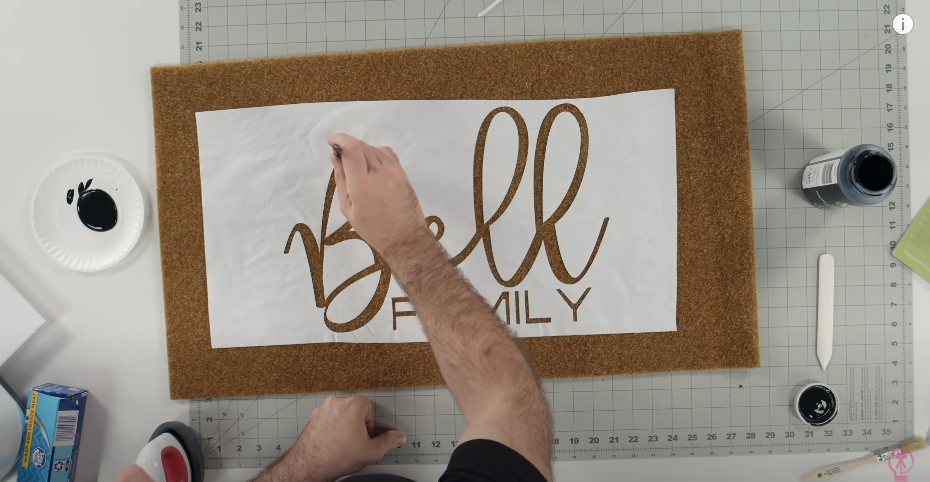 Dip your brush into the paint. Dab on the paper plate. Repeat several times. You want a good amount of paint on the brush but you want it to be an even layer.
Do not brush the paint onto the doormat. Again, you want to use a dabbing motion, up and down. Remember that this is an absorbent material so you want to keep a lot of paint on your brush.
Dab into your paint frequently to keep applying more paint to the door mat. Don't try to "stretch" the paint and make it go further.
Note: Many people say you have to use a stencil brush. We used a basic paintbrush and it worked quite well. Obviously, a very soft brush won't work with this dabbing motion, but other, stiffer basic brushes will.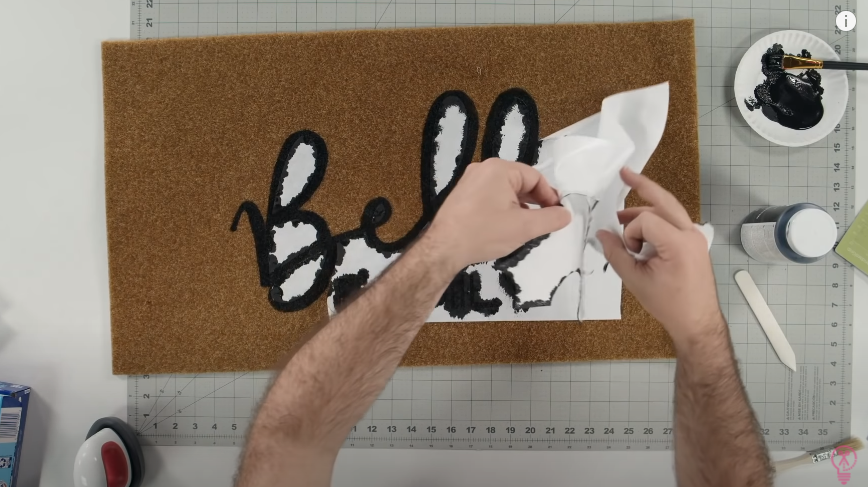 Peel up the freezer paper stencil. You can use your weeding tool to get up the smaller pieces in the centers of the letters.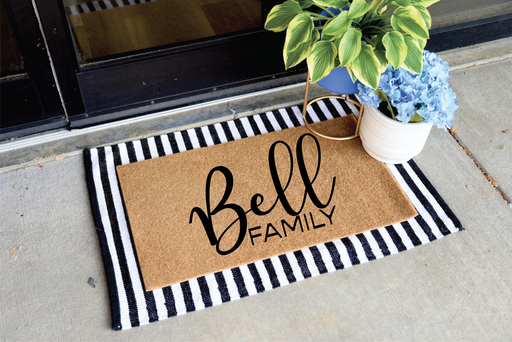 Enjoy your beautiful DIY doormat!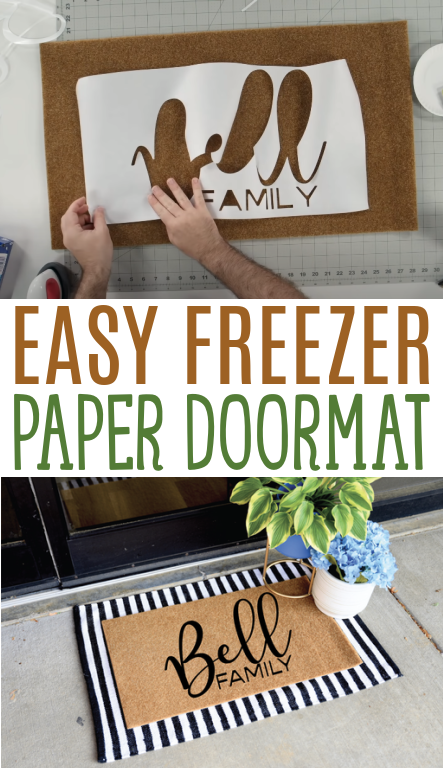 Tanner, Courtney, and the rest of the Makers Gonna Learn Team are all here because we love die-cutting and especially love sharing fun projects and tutorials with fellow makers. We are all great friends and are always having a blast when we are together- you will see this on camera, especially during live streams! We are here to inspire and support you in your crafting journey!