How Not to Waste Vinyl
Are you using too much vinyl in your projects? Let's face it. Die cutting can get expensive unless we are making the most of our Cricut materials. These tips will help you figure out how not to waste vinyl and to make the most of every piece. This will save you money and allow you to craft even more! YAY!
Here at Makers Gonna Learn, we are creating die-cutting craft projects every single day. So, just like you, we want to get the most out of every tool and supply we use. By maximizing our resources and using the fantastic vinyl hacks we have added to our crafting techniques we can get the full value out of everything. Less waste, less money spent – this is a crafting win-win. Learn more below!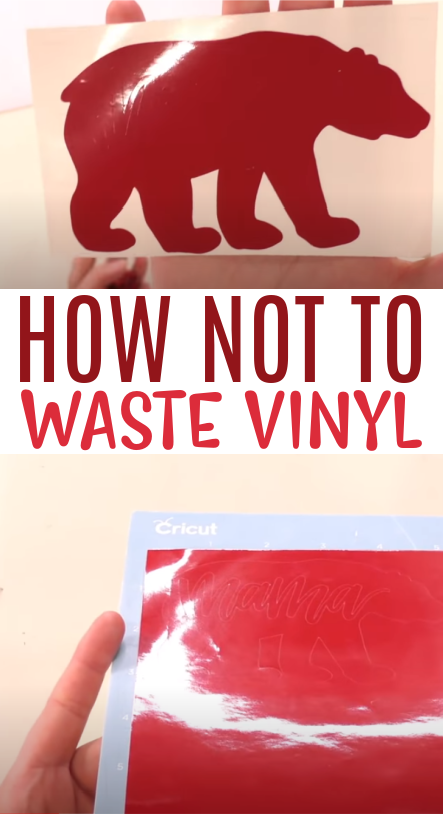 How Not to Waste Vinyl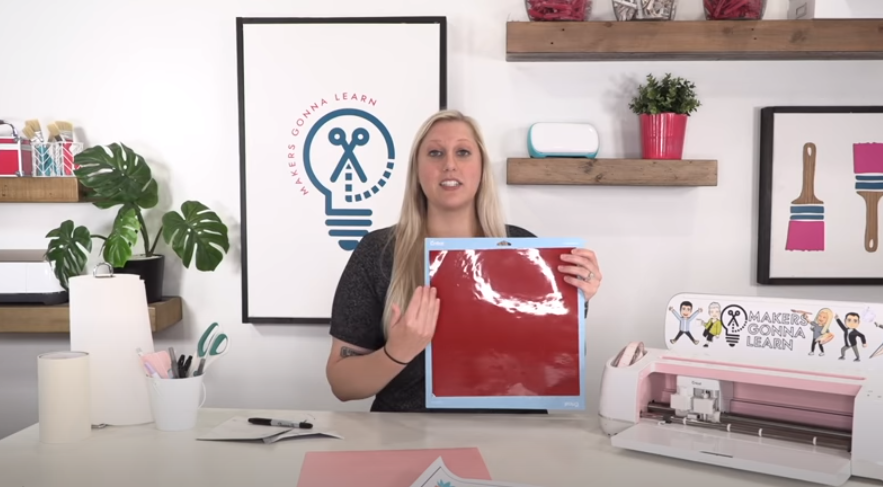 1 – Our first tip is to make sure not to cut your vinyl until after your machine does.
Perhaps you have a 12 X 12 piece of vinyl and you know you're going to be cutting out a design that is 4 X 6. It's tempting to cut the vinyl to size in order to preserve some of it. We have found that it actually works much better to use the full sheet of vinyl.
Once your design is cut out, you can use a Cricut TruControl knife to trim away the unused vinyl and save it for another project. This way you know exactly where to cut and you don't accidentally cut off too much. You'll know just where your Cricut made the cuts for the design and you won't waste vinyl by having to cut it out twice.
2 – Don't use a weeding box.
Some people like to add what they call a "weeding box" to their design in Cricut Design Space. They add a square around the design and this gives them a space to weed away. This is an okay technique to use, but it's not our preference.
This method takes more cutting time and we believe it actually wastes more vinyl. The Cricut won't cut directly around the design – it will give you a little leeway instead and that results in wasted vinyl.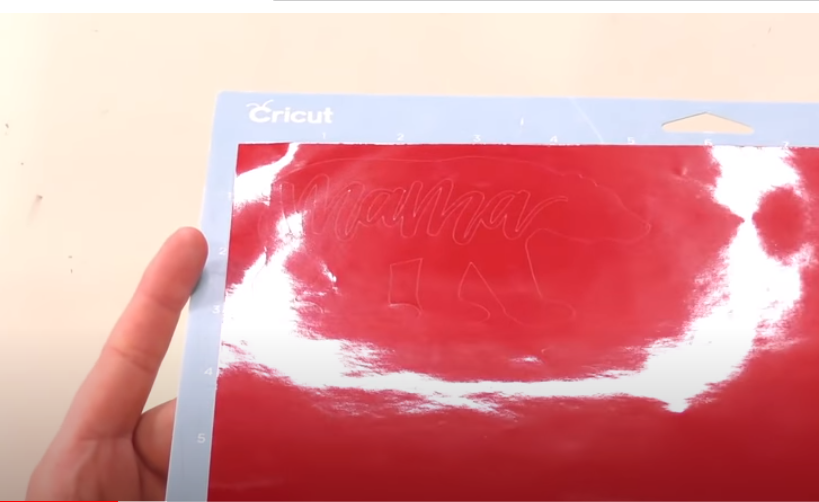 To show you our preferred method for preserving as much vinyl as possible, here we used the Cricut machine to cut out our Mama Bear design.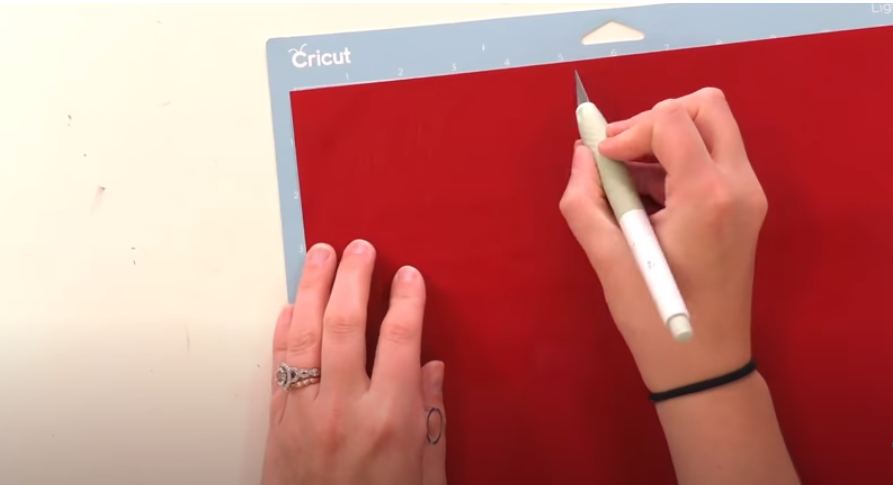 Then, we can use the Cricut TruControl Knife to trim away the unused vinyl. This allows us to get as close as possible to the design, without ruining it.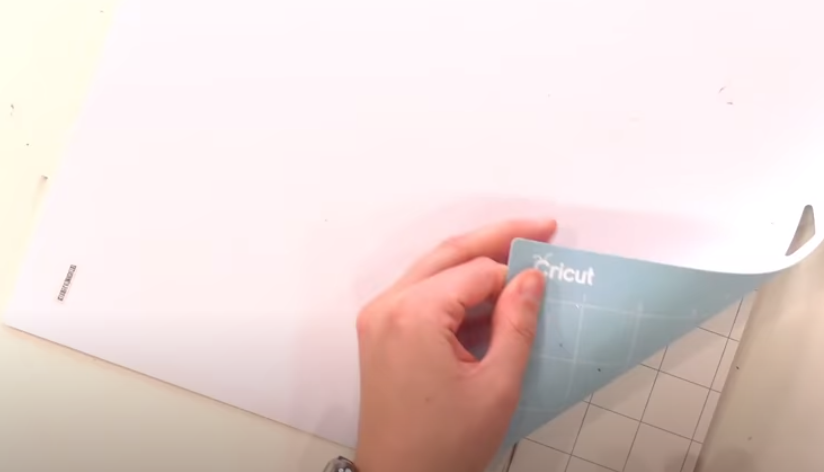 3 – Peel the mat away from the vinyl, not the other way around.
It is tempting to peel the vinyl up from the cutting mat. This, however, can also lead to wasted vinyl. By pulling the vinyl from the mat, it can curl and distort it.
Instead, we use gravity. Flip the mat upside down and gently peel the mat from the vinyl. This keeps your vinyl flat and perfect.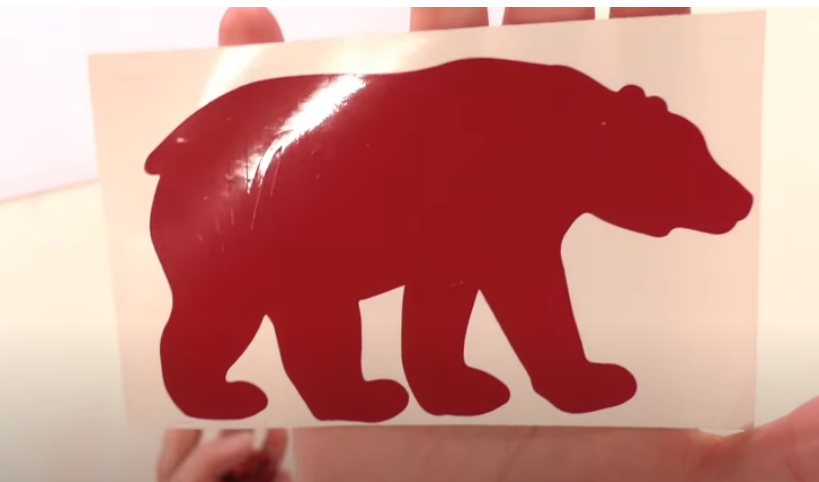 Look at this Mama Bear! We were able to trim so close to the nose and the feet without ruining the design. In this way, we preserved as much of the unused vinyl as possible.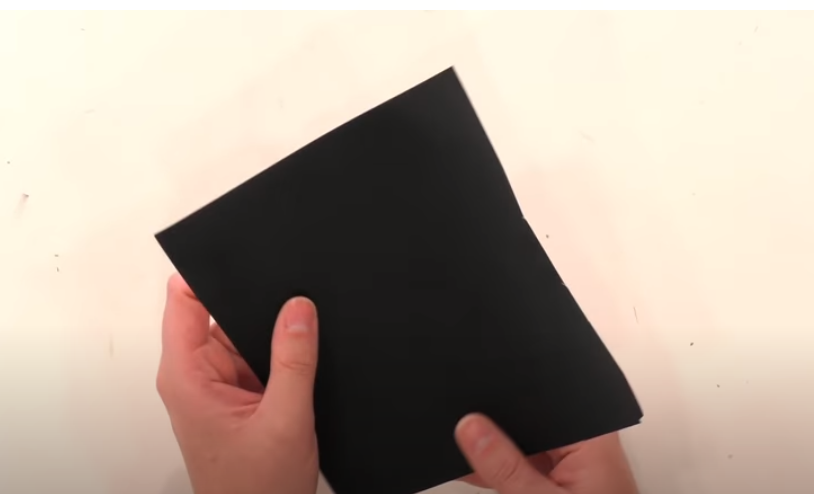 4 – Save and use your scrap pieces of vinyl.
When cutting a small design, look through your scrap bin first. Keep that excess vinyl that you have cut away from your designs and be sure to make use of it whenever possible.
These die cutting projects are perfect ones for making use of vinyl scraps!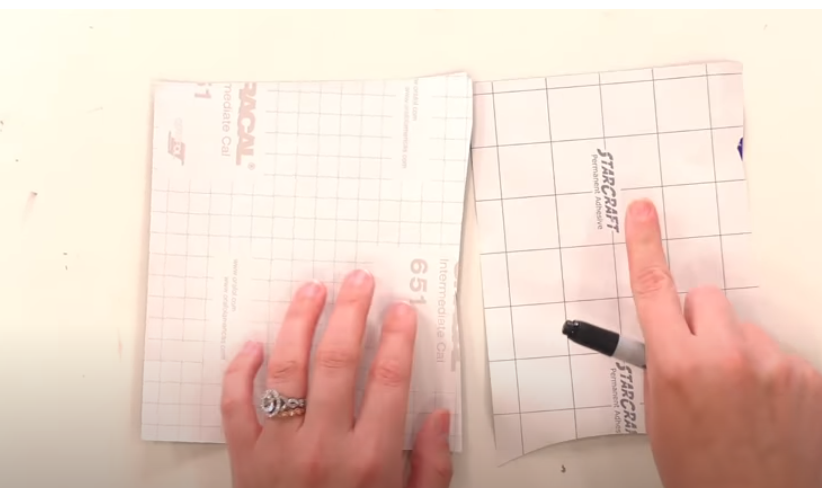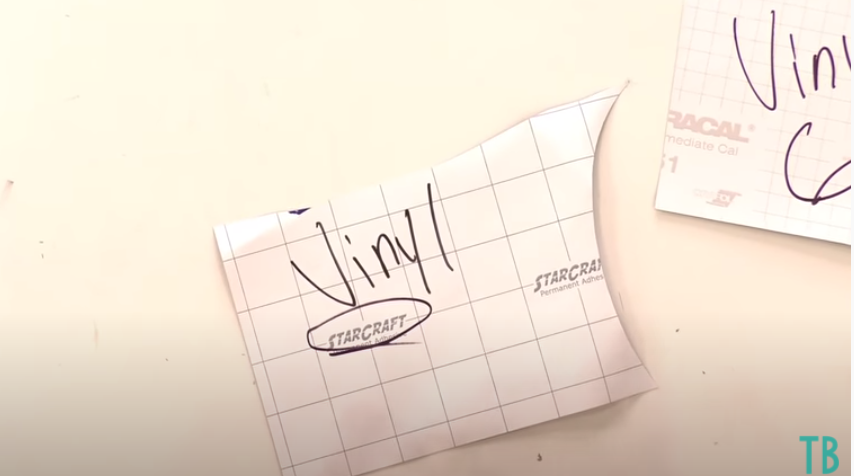 5 – Store your vinyl properly.
You want to be sure that you can easily find your vinyl and vinyl scraps. Remember that it's not only important to organize them by color, but by type of material as well. You want to use the correct vinyl for the project you are making and the technique you are using.
Some vinyl brands indicate what type they are on the back. If they don't or you find the writing hard to read, simply use a permanent marker to write on the backing. In this way, you'll be sure to choose to correct material setting when cutting out a design.
This is especially important for the various kinds of HTV too. You will need to know the brand name for iron-on vinyl because the times and temperatures for heating can vary from one type to the other.
One of the biggest reasons you need to ensure that you are storing your vinyl properly is because, believe it or not, it can go bad. We have had it happen! The texture is off, the adhesive isn't working as well as it should, or it's suddenly more difficult to weed. These can all be signs of "expired" vinyl.
Too much heat, humidity, and other weather and temperature changes can be an issue. This can be especially true with older vinyl so you might want to organize it in some way according to date as well so that you're sure to grab and use up the older vinyl first.
6 – Make a test cut.
This is a step that many crafters skip but it can save you so much vinyl! If you have used a material over and over again, you may know all the ins and outs of using it, but with a new material, we highly recommend making a test cut.
This will help ensure that you find the perfect settings for your craft project without wasting a ton of costly material by cutting a whole design out multiple times.
7 – Our biggest tip – TAKE YOUR TIME!
Go slowly and take your time when working on your design. Mistakes are often made because of rushing. Pay attention to what you're doing as you go and take it step by step.
One big example where we find this often comes in – forgetting to turn on Mirror when cutting HTV. It's so easy to miss it when you're in a hurry.
Another example – creating a whole design, cutting it out, and maybe even applying it to your surface, only to realize that you misspelled a word. Ask someone to check it for you. A second set of eyes can help us see what we might have overlooked.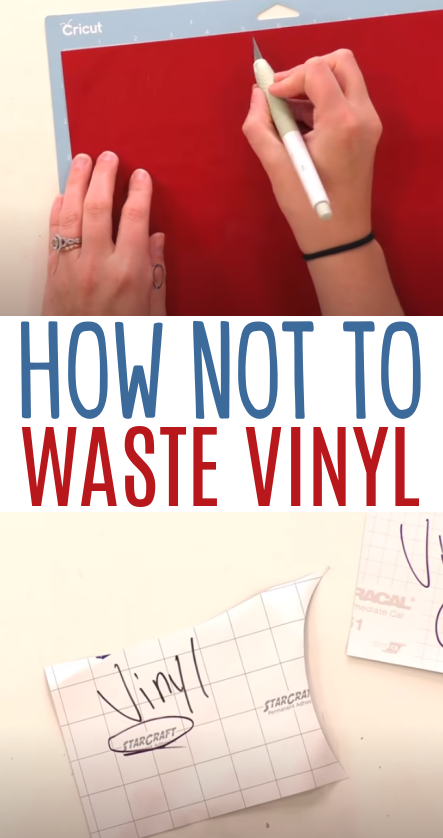 Tanner, Courtney, and the rest of the Makers Gonna Learn Team are all here because we love die-cutting and especially love sharing fun projects and tutorials with fellow makers. We are all great friends and are always having a blast when we are together- you will see this on camera, especially during live streams! We are here to inspire and support you in your crafting journey!