How to Etch Wine Glasses
We can't wait to show you how to etch wine glasses. It's so easy, especially with the help of your die cutting machine. Etching on glass allows you to add a design that is permanent. Yes, permanent!
More and more people are getting into etching and we're really excited about that because etching glass is so much fun! We will show you how to make stencils with Cricut and then use those stencils so you can stencil glass at home.
Want to add vinyl to your wine glasses instead? We'll show you how!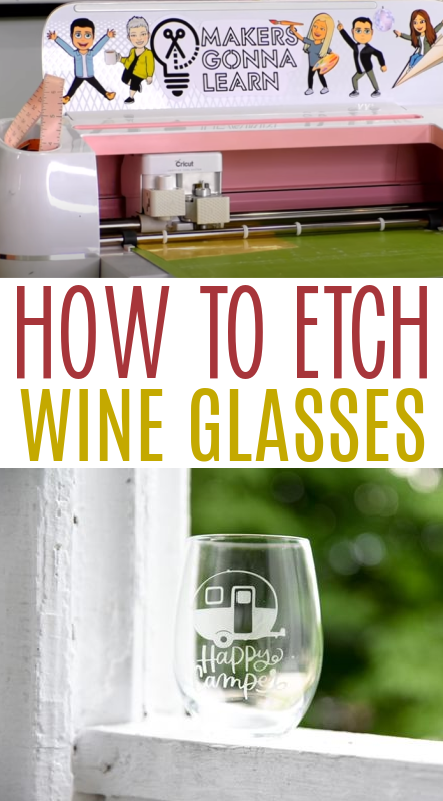 How to Etch Wine Glasses
We will give you all of the etching tips and tricks you need to have a successful etching beginner project. This is also a fun Cricut tutorial about how to make stencils too!
Materials we're using:
Step-by-step tutorial: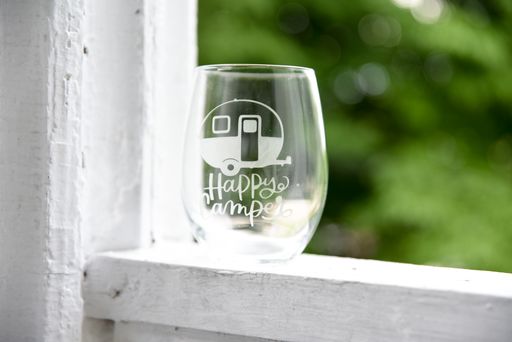 We are using a standard stemless wine glass for this project. It's about 5 inches tall and holds 15 ounces.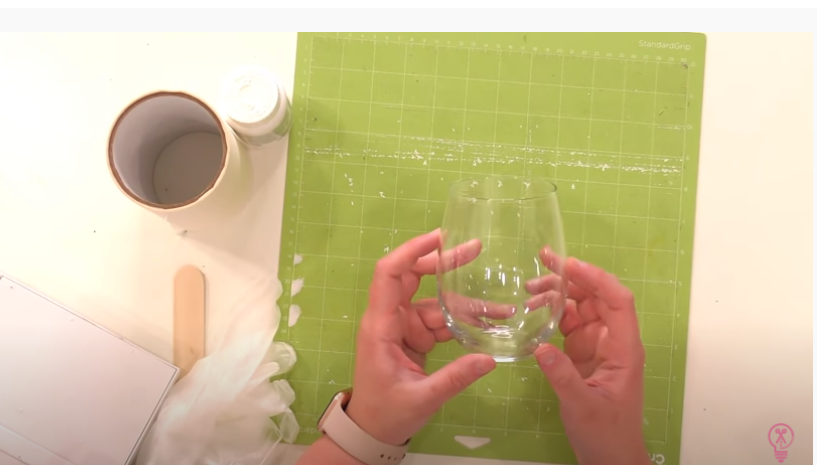 For the vinyl, you can use any basic adhesive vinyl for the stencil. We just grab some scrap vinyl or some leftover in a color that we're not likely to use in a future project.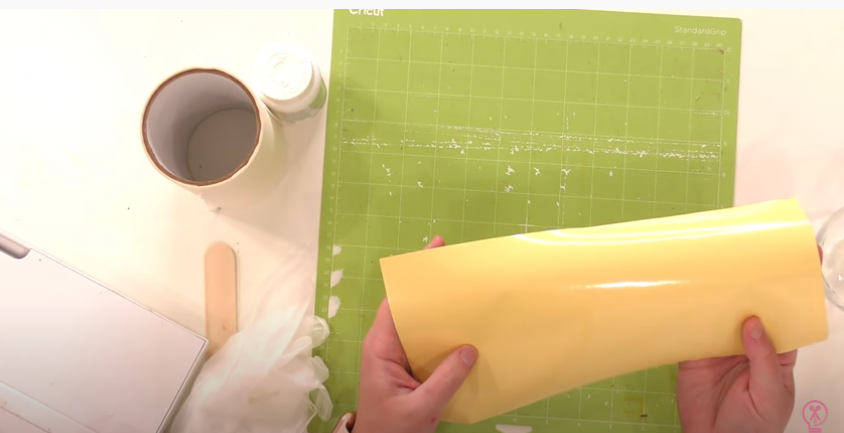 When it comes to using the etching cream, please read all of the instructions that come with this product.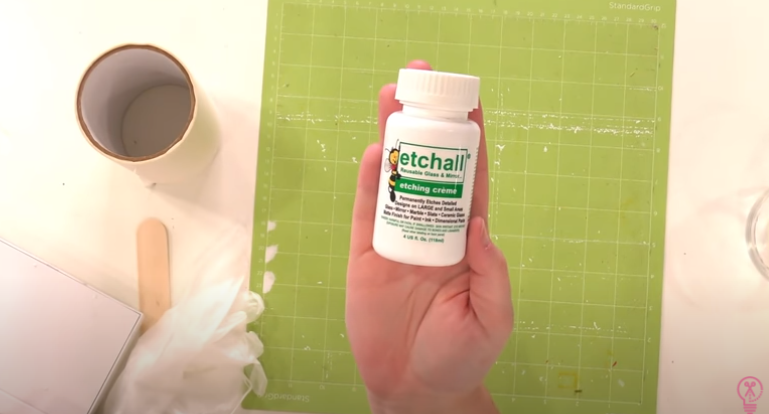 Be sure to put on gloves before using the etching cream. If it can eat through glass in 15 minutes, it will also eat your skin. Use with care.
Creating the stencil: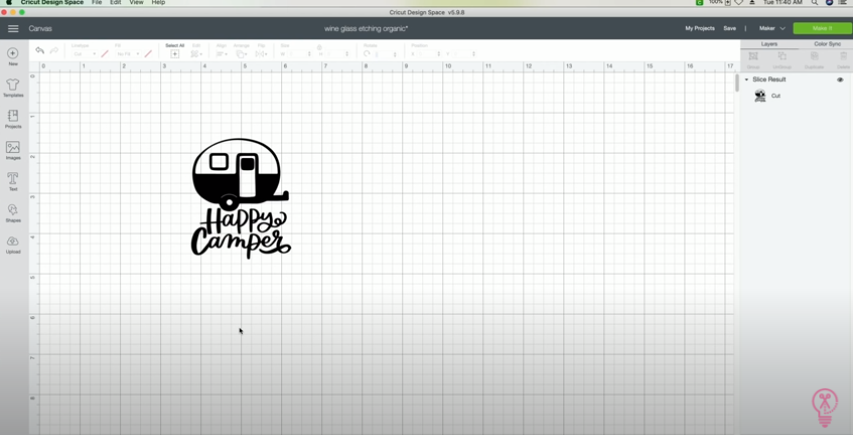 To create our design, we have pulled in 2 cut files and welded them together. We measured the wine glass to determine how large we wanted the design to be and sized it to fit the glass.
We are using the Camper cut file and the Happy Camper cut file from here on Makers Gonna Learn.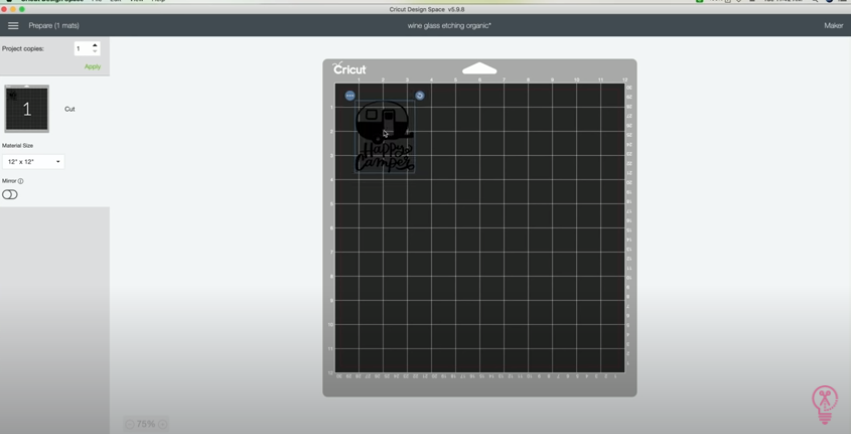 Since we're using regular vinyl as a stencil, we don't need to mirror. We do want some extra space around our design though to allow space to put on the etching cream without worry. We like about 1/2 to 1 inch around our design.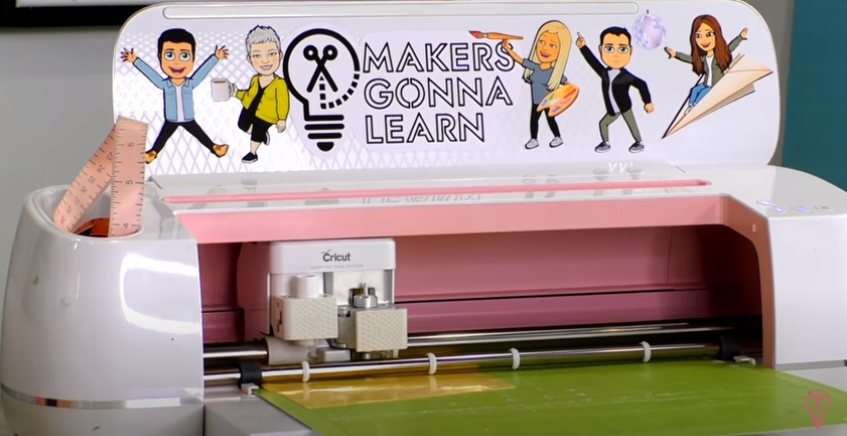 Cut out your stencil with your Cricut machine.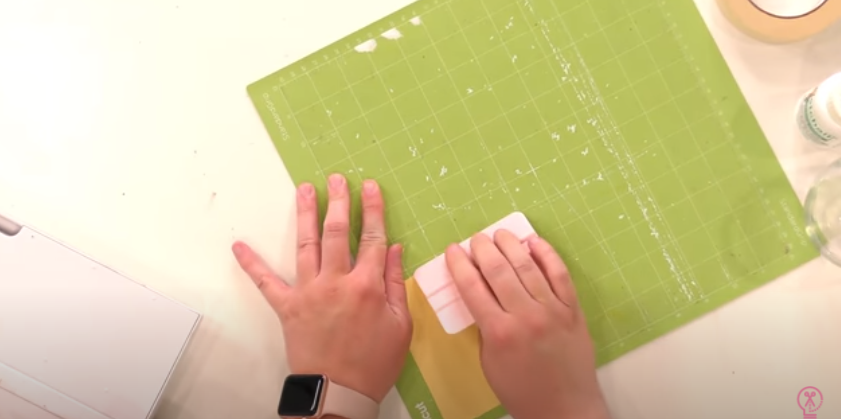 Remember to burnish the vinyl to the mat before weeding.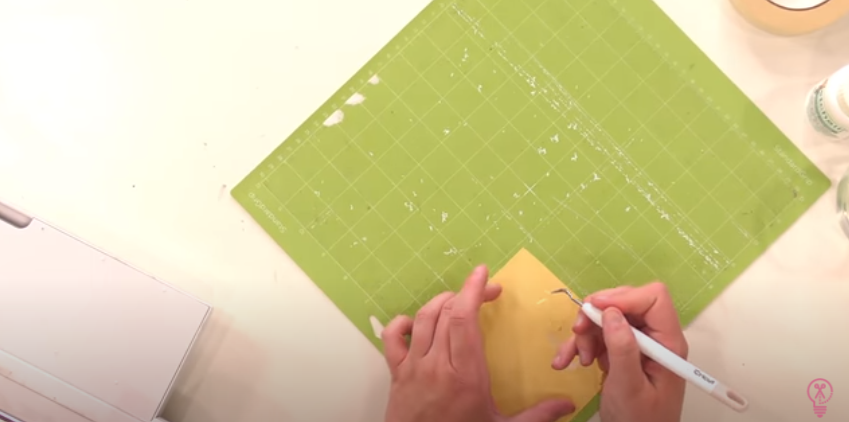 You're going to weed the opposite parts that you usually do. Remember, this is being used as a stencil. So, you want to weed away anything where the etching cream will be doing its job.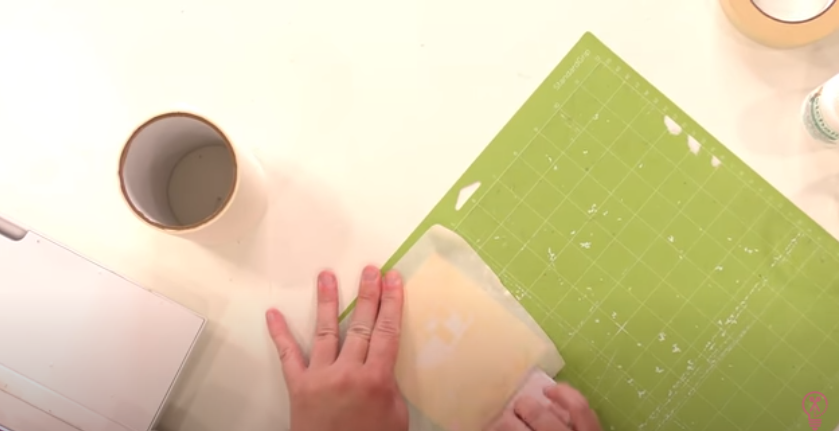 Apply the transfer tape. Burnish.
Flip mat over and remove the mat from the vinyl. Burnish again from the back to ensure that you've got really good adhesion.
Applying the stencil: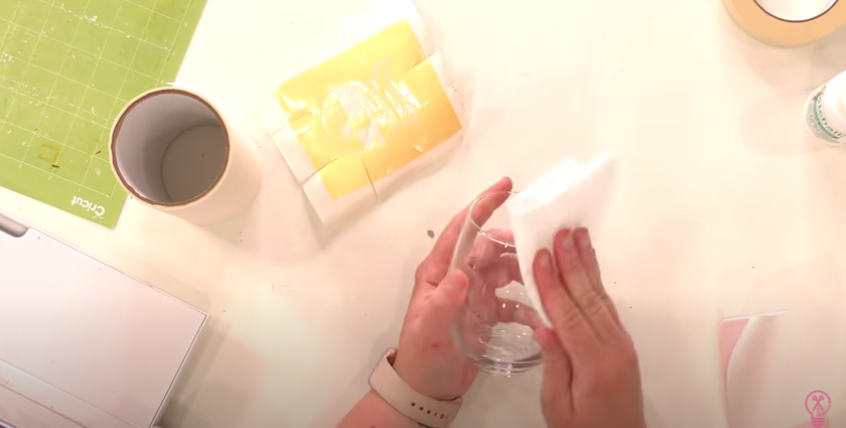 It's really important to place your stencil on a clean surface. Use rubbing alcohol on a paper towel to clean away any oils from your fingers, dust, and debris that can not only interfere with your stencil sticking well, but can also interfere with the etching process.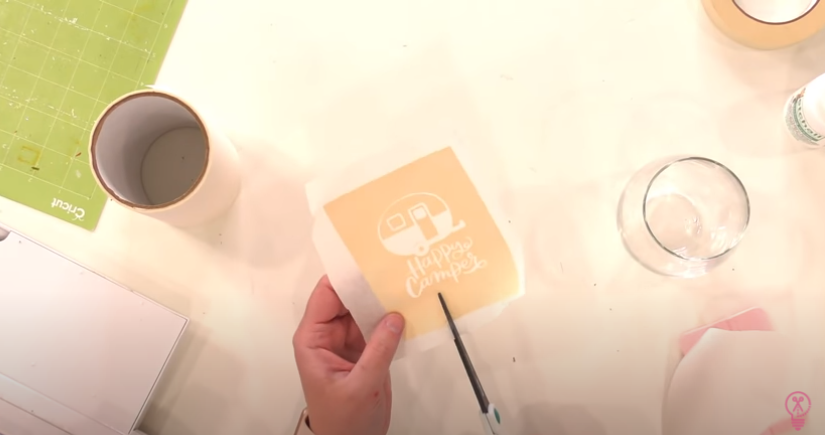 Since we're placing the vinyl onto a curved surface, we are cutting slits all around the design. Be sure not to cut into or too close to your design as you don't want any etching cream seeping under.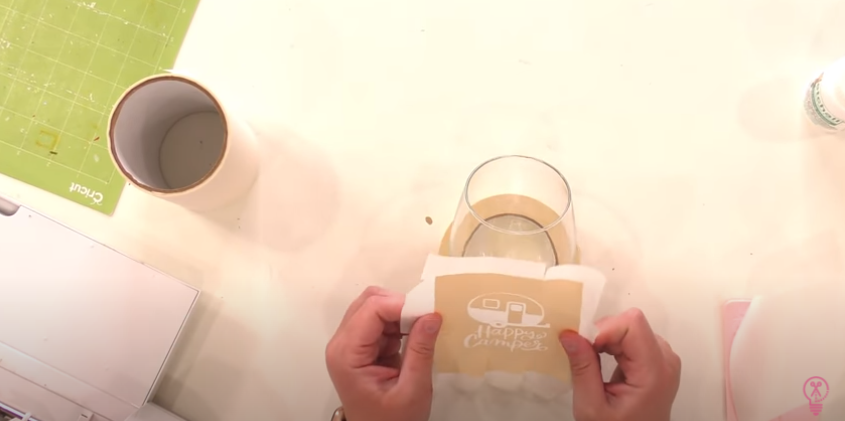 Place your design on the glass. As we place it, we like to push from the center out to remove any bubbles.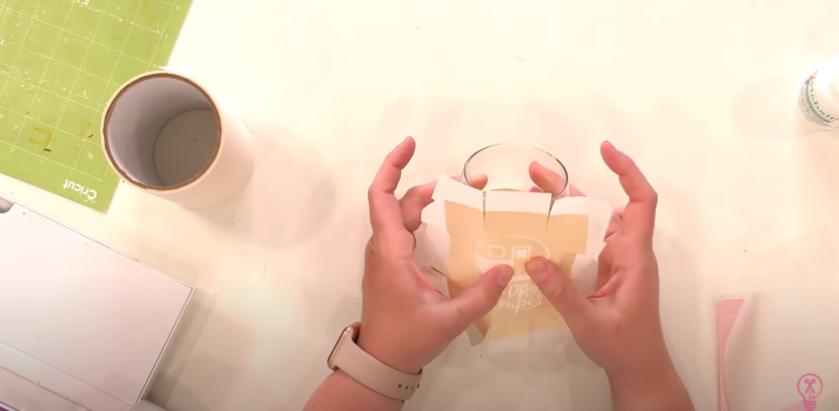 Take off the transfer tape. Work out any bubbles that are close to the design. Use your thumbnail and press hard to get them out. You don't want any cream to get underneath and ruin your design.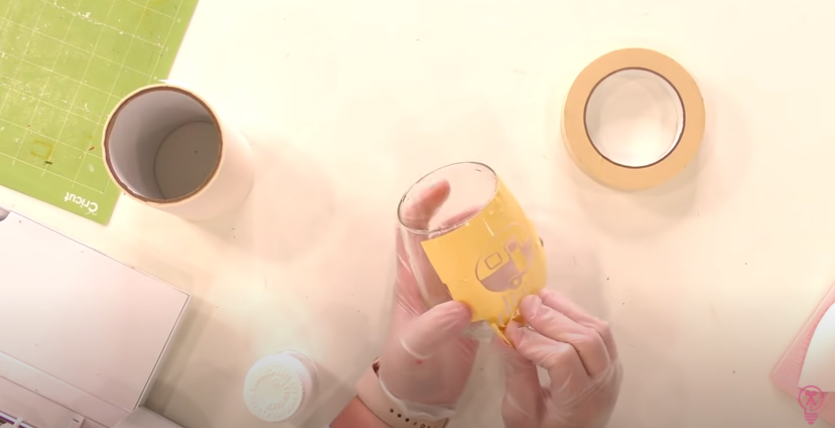 If there are any cuts from the slits we made that are now encroaching on the design, be sure to cover over them with masking tape.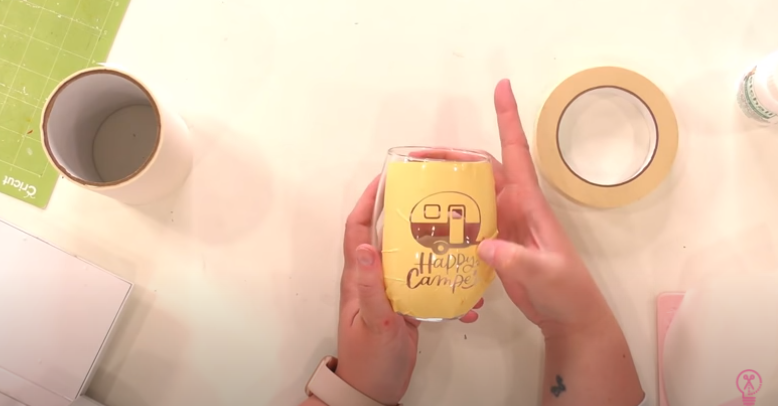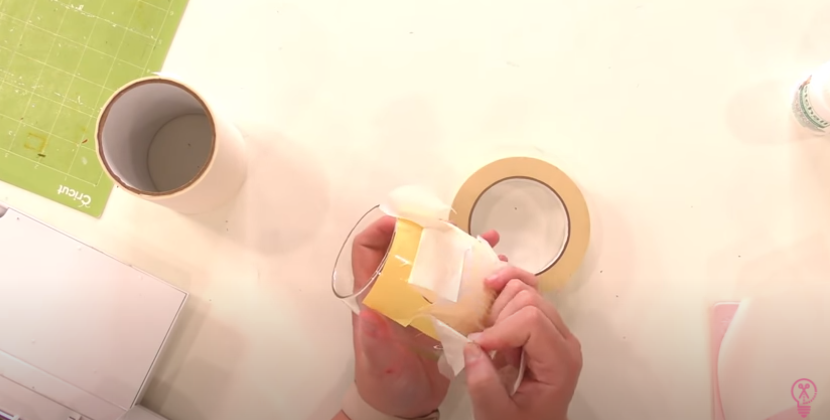 Using the etching cream:
Apply the etching cream with a craft stick over your design. Remember that it will etch anywhere it touches so use care not to splash it on other parts of the glass.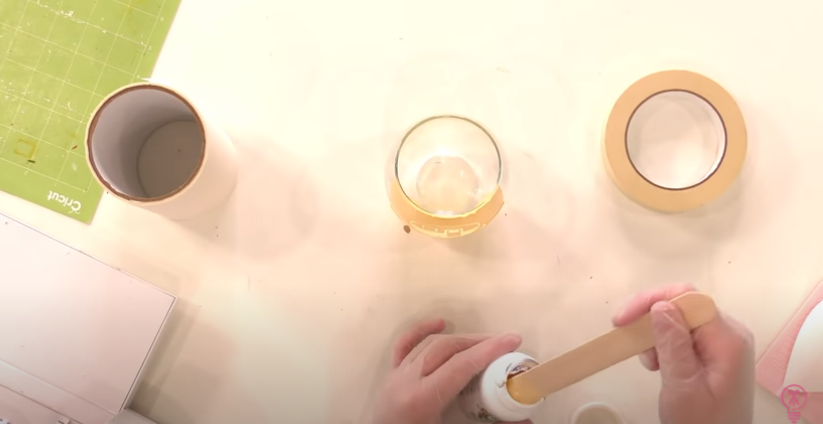 We don't like to "rub" the etching cream on because then we might accidentally move the stencil and get cream under. Instead, we sort of pat it on.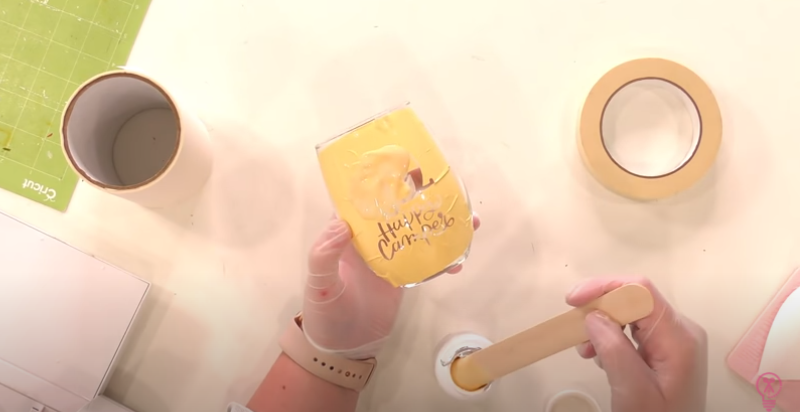 Let it sit for 15 minutes where no one will touch it and it won't roll around. We like to use a roll of masking tape as a "holder" for the glass.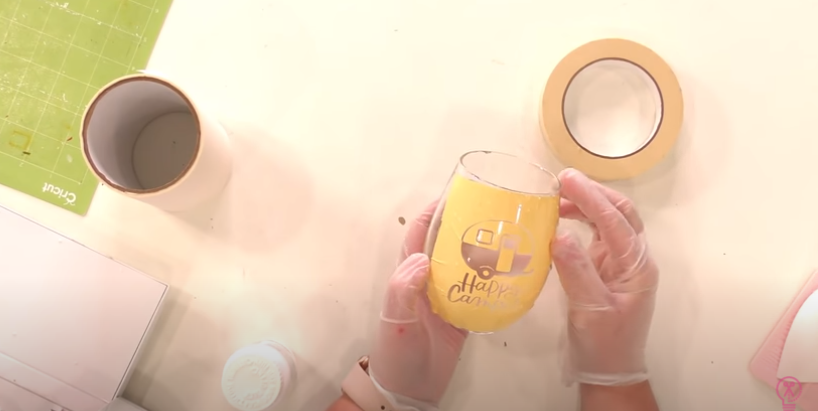 After 15-20 minutes, remove the etching cream from the glass using your gloved fingers or the craft stick. Put it back in the jar because it's reusable. Another great reason to have excess vinyl around the design is so you don't have to be as careful when you remove the excess.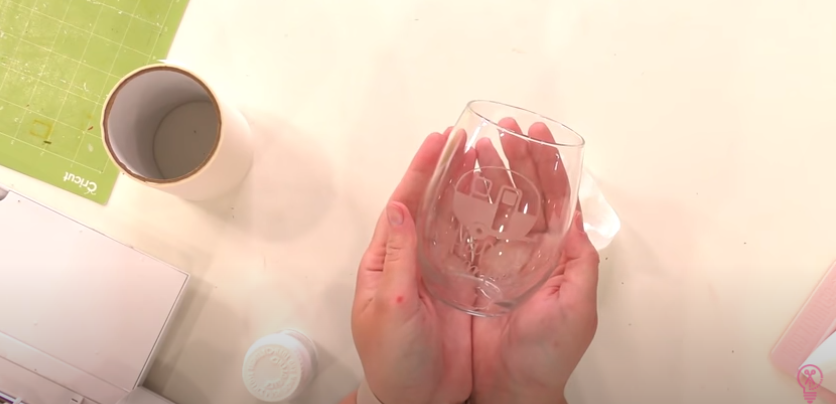 Rinse. Remove vinyl. We like to do this at the sink in case there is any excess that we need to rinse after taking the vinyl off.
To care for your glass, simply follow the washing instructions for the glass. If it was dishwasher safe before etching, it's still dishwasher safe.
Tanner, Courtney, and the rest of the Makers Gonna Learn Team are all here because we love die-cutting and especially love sharing fun projects and tutorials with fellow makers. We are all great friends and are always having a blast when we are together- you will see this on camera, especially during live streams! We are here to inspire and support you in your crafting journey!