How to Use Vinyl
If you are a die cutting beginner, one of the first things you probably want to know is How to Use Vinyl. It's so important to learn how to master using vinyl. After all, it is a stepping stone to learning so many other things with your Cricut machine.
Today, we'll be sharing some of our favorite Cricut hacks and beginner Cricut advice to help you learn the vinyl basics that you need to know. You'll be laying a foundation that will set you up for success with your Cricut craft journey.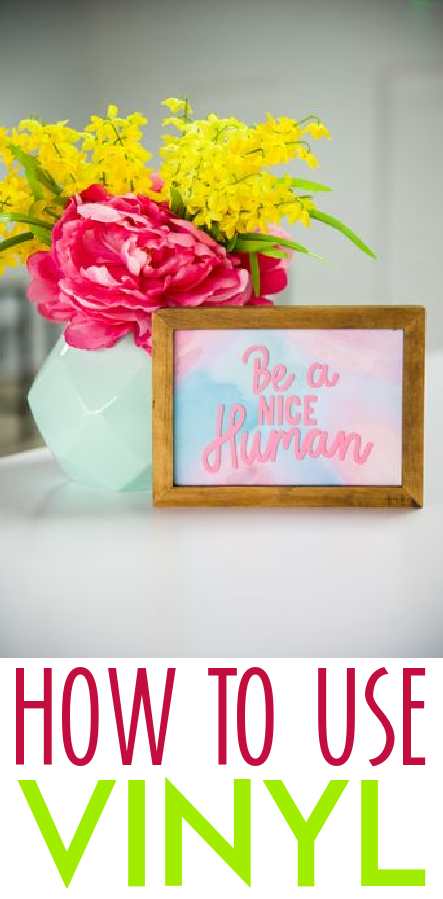 How to Use Vinyl
Vinyl is a staple in the die cutting world. In fact, it's why many people buy their machines in the first place. Let's get started and learn what you need to know about how to use vinyl. By the end of this tutorial, you'll be able to make your own craft project with vinyl.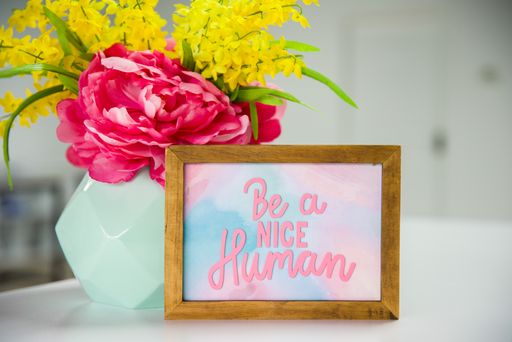 Materials we use:
Cricut Maker 3: https://amzn.to/357R2c9 Our Favorite Cutting Mats: https://amzn.to/3pdN1KN Our Favorite Weeding Tool: https://amzn.to/3pwnJc2 Pin Pen Tool: https://bit.ly/2SCiMlZ Starcraft Vinyl: https://bit.ly/3uP2GUo Masking Paper Transfer Tape: https://amzn.to/3bB57jJ Alcohol Pump Bottles: https://amzn.to/2yCgsBJ Our Favorite Burnishing Tool: https://bit.ly/33Ejamf Cricut TruControl Knife: https://amzn.to/3cMCmAG Cricut StandardGrip Transfer Tape: https://amzn.to/31eFO4V Brayer: https://amzn.to/2WH8UcA Measuring Tape: https://amzn.to/2Y1wtvv Scissors: https://amzn.to/3BsUnk1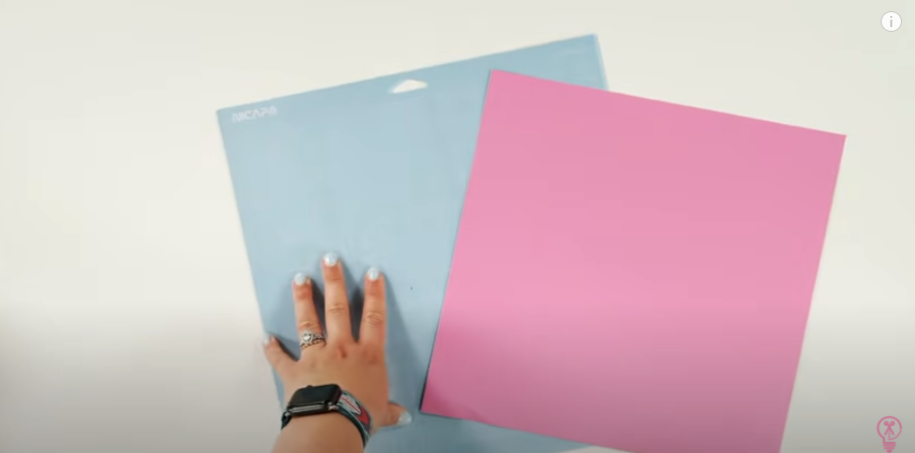 Vinyl and Cutting Mats
For this particular demonstration, we're using Oracal 631 Vinyl. It's one of our favorite brands along with Starcraft Vinyl. The difference between Oracal 631 vinyl and Oracal 651 vinyl is that 651 has a heavier adhesive on it.
Learn more about the different types of vinyl here.
We're also using a LightGrip cutting mat. This particular one is from Nicapa. We tested these out and found that they work just as well as Cricut cutting mats (if not better) and yet, are more economical.
Instead of a LightGrip mat, you can also use a well-loved StandardGrip mat that isn't as sticky anymore.
Pro tip: Be sure to keep the plastic sheet that covers the cutting mat and put it back on the mat in between uses to help keep it clean and safe.
Comparison between Cricut and Nicapa cutting mats.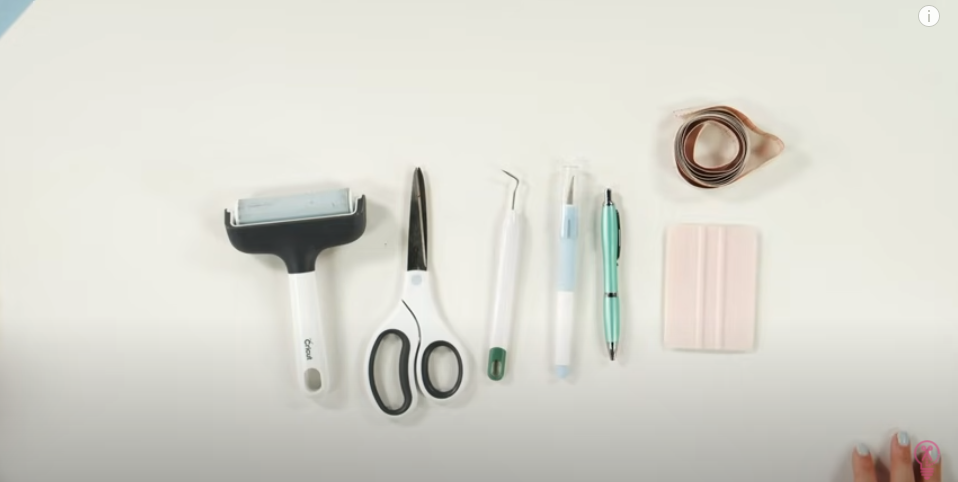 Basic Tools
The basic tools we'll be using are a brayer, scissors, weeing tool, Cricut TrueControl Knife, Pin Pen tool from 143Vinyl, and a scraper (or squeegee) tool.
Find our favorite craft products here.
Transfer Tape
We generally use masking paper transfer tape for most of our projects, but we do have some Cricut brand StandardGrip transfer tape on hand for when we need it as well. You don't need transfer tape for heat transfer vinyl as it comes with it built-in. However, you will need it for adhesive vinyl projects.
The masking paper transfer tape works well. It is eco-friendly and more economical than Cricut tape. However, since it isn't completely transparent like the Cricut transfer tape, it might be easier to start out with the Cricut tape for your first few crafts.
If you're just making a single simple shape like a heart, you can just peel that up and apply it like a sticker. Transfer tape, though, helps hold a multi-section design together in the correct arrangement while you transfer it over from the cutting mat to the surface you're placing it on.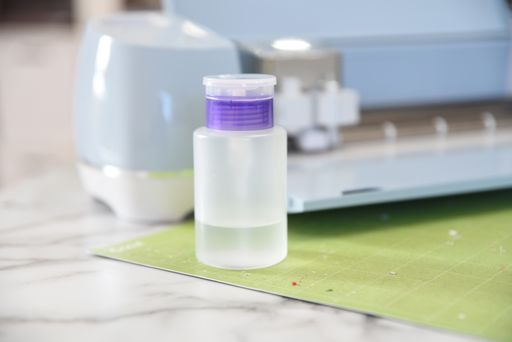 Rubbing Alcohol and Paper Towels
Another thing we like to keep in our crafting toolbox is rubbing alcohol and paper towels. This is a great way to clean the surfaces that you'll be applying vinyl to so that they adhere better and last longer. We use this with things like glass, ceramic – anything flat and non-porous.
This is such an important step and crucial to the success of your craft project. You may think the surface is clean, but there can be invisible oils from your fingers, dust, and other debris that will interfere with the perfect vinyl application.

Tutorial for applying vinyl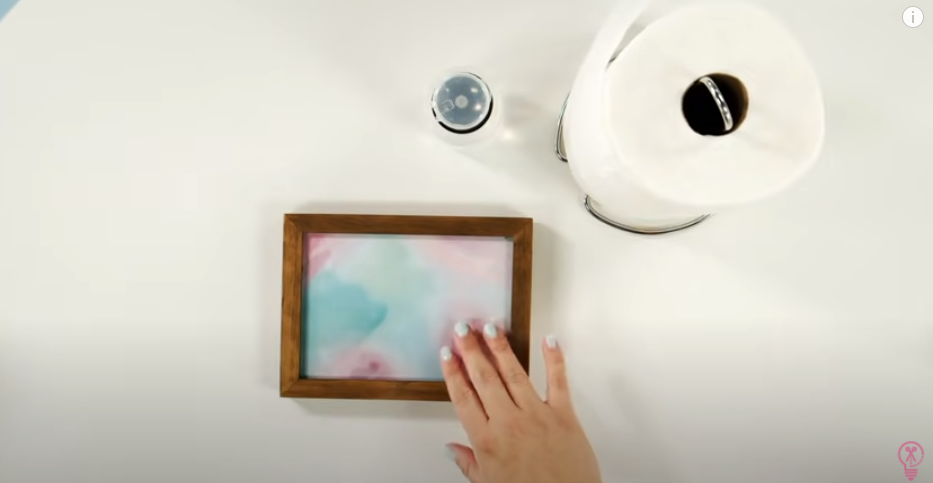 In this tutorial, we're going to be applying vinyl to the glass in a photo frame. Again, you want to begin by cleaning the glass with rubbing alcohol and a paper towel.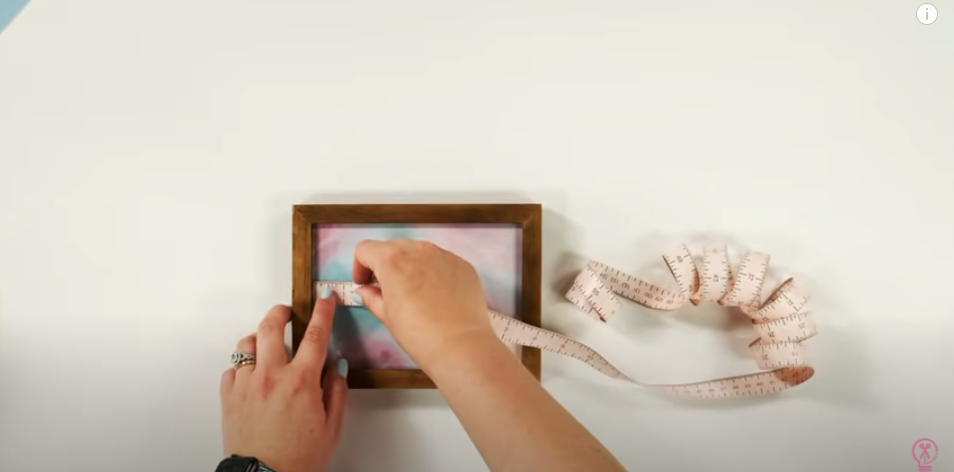 Next, you want to measure the available space on your project. In this case, we're taking the inside measurements, not including the frame itself. You just want to know exactly how much space you have to work with when it comes to applying the vinyl.
Working in Cricut Design Space
We have chosen a cut file to apply to the frame. To ensure that it will fit our frame well, we like to begin by adding a shape to represent our blank (the surface we are working on – in this case, a frame).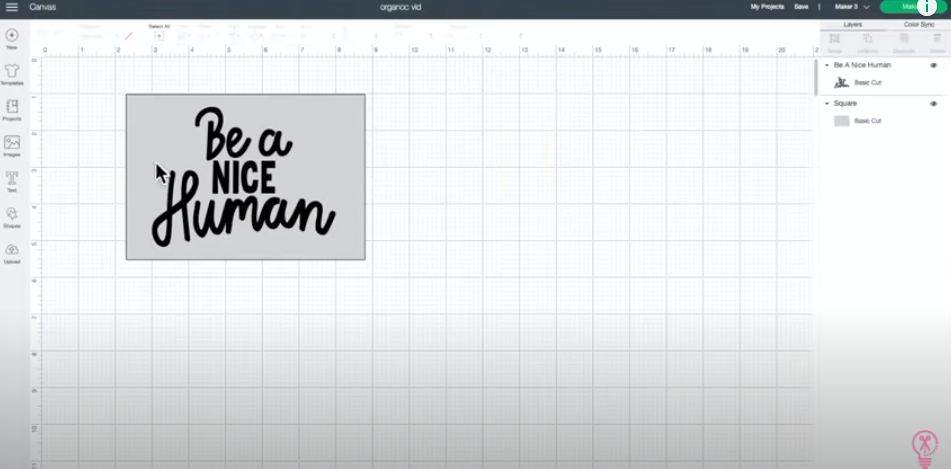 Here, we're adding a square, unlocking it, and sizing it to match the available space on our frame. Download the cut file and upload it into Cricut Design Space. we're using the Be a Nice Human cut file from here on Makers Gonna Learn.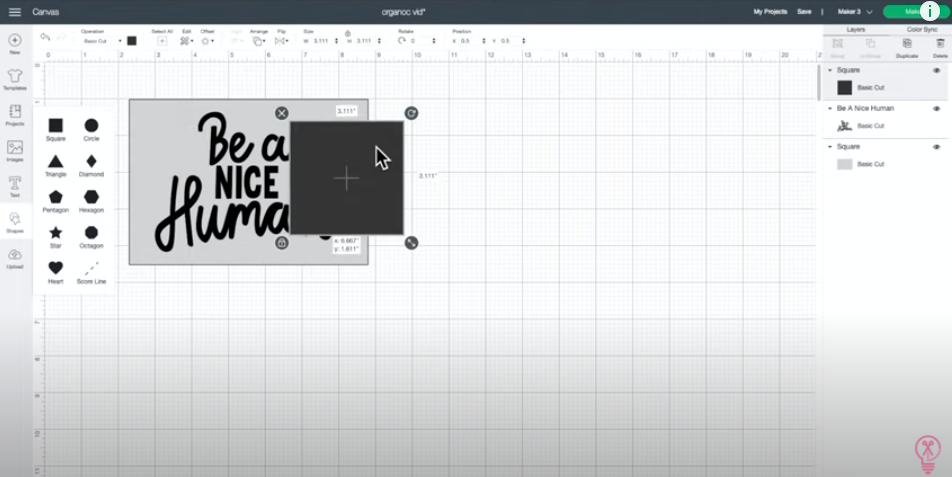 From here, you can size your cut file to fit on the rectangle representing the available space on the frame. This is such a great way to visualize your final craft project!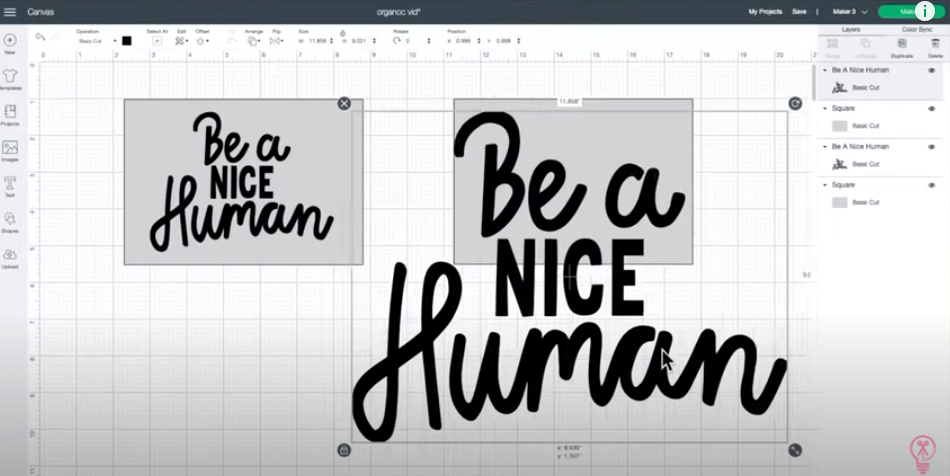 Hide or delete the rectangle so that all you're left with is the cut file. If you want to use this file again, be sure to save it.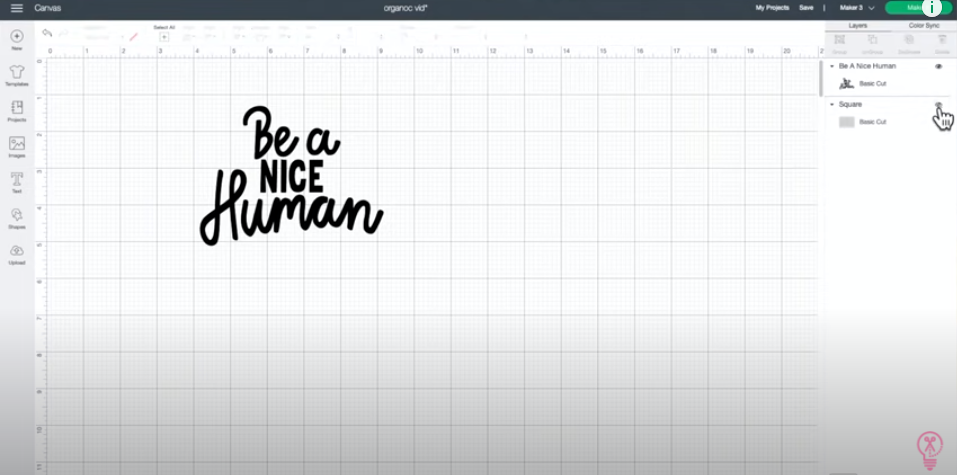 Click Make It. If you're working with an Explore 3 or Maker 3 like we are, you'll need to choose to cut with or without a mat. We're using a cutting mat today.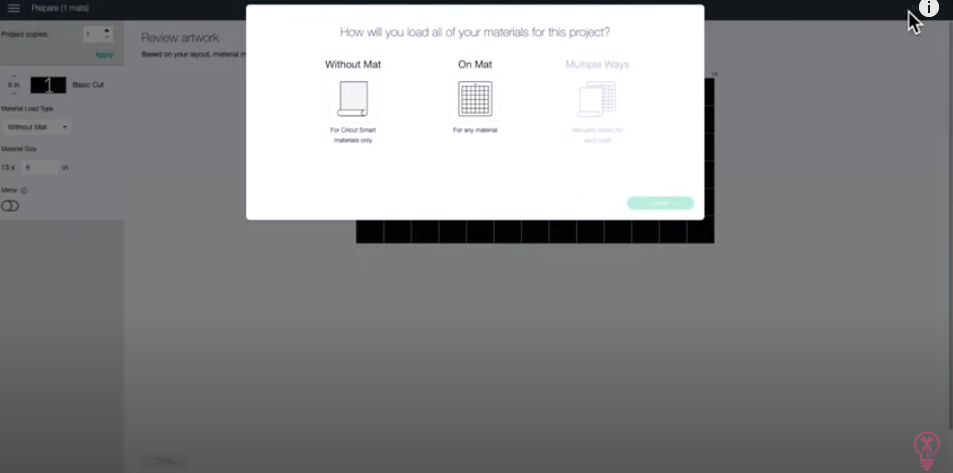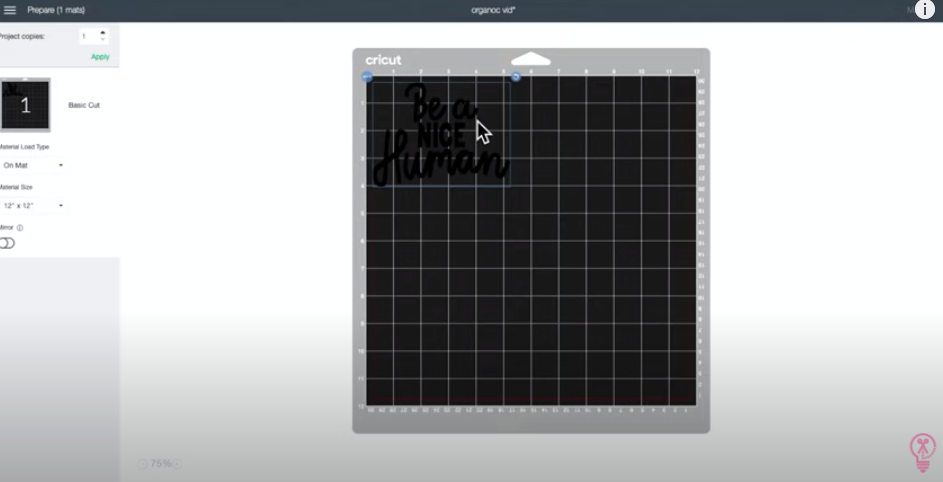 Cutting Your Design
You'll see that your design shows up as black. That's fine because we're using pink vinyl for this project and that's what matters. If you are making a design with multiple colors, you will want to change the colors in Design Space, but for this simple one part project, it isn't necessary.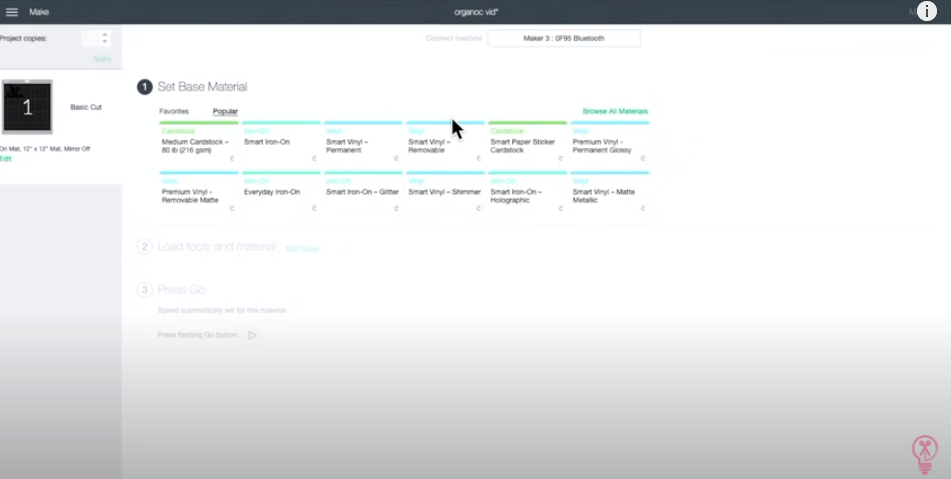 Allow your machine to connect and select the material you're using. In the video, you'll see that we chose More Pressure. This is because our blade wasn't new and had been used several times. This isn't necessary with a brand-new blade. In fact, if it's really new, you might want to choose Less Pressure.
How to determine the best cutting pressure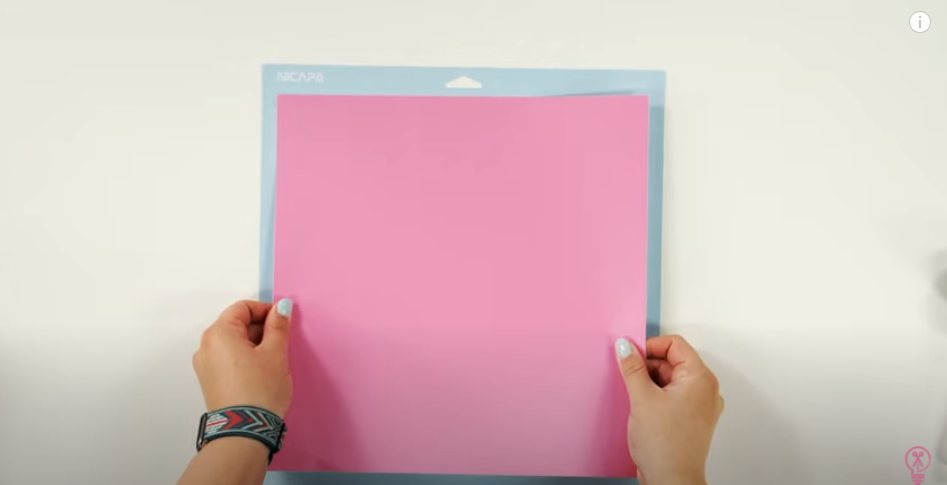 Place the vinyl on your cutting mat. Go over it with the brayer to ensure that it is well-adhered and that there are no bubbles. You can also use your scraper/squeegee tool to burnish it well to the mat.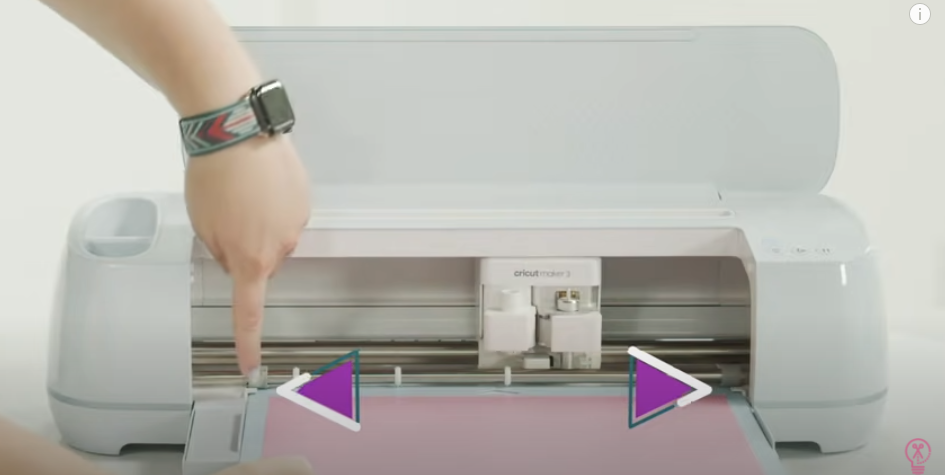 Load the cutting mat into your Cricut machine, under the two bumpers. Press Load on your machine.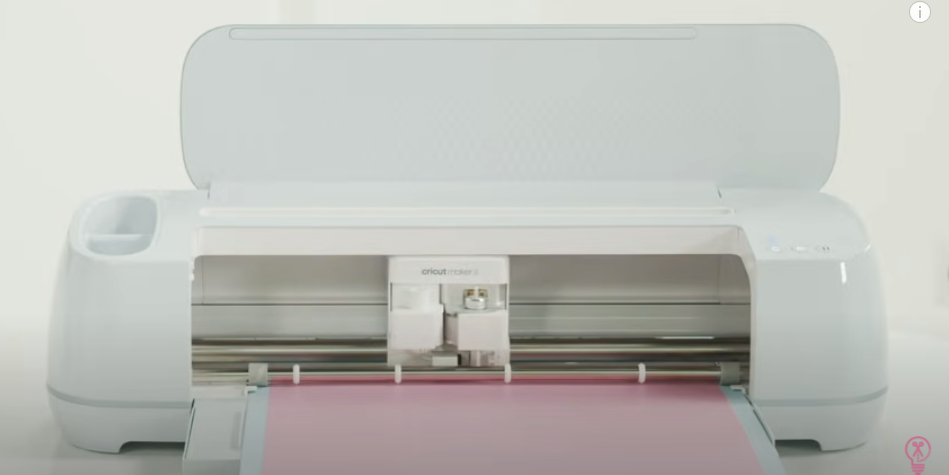 Your machine will measure the length of the material you're using. Then, you can press Start on your machine and it will begin cutting out your design.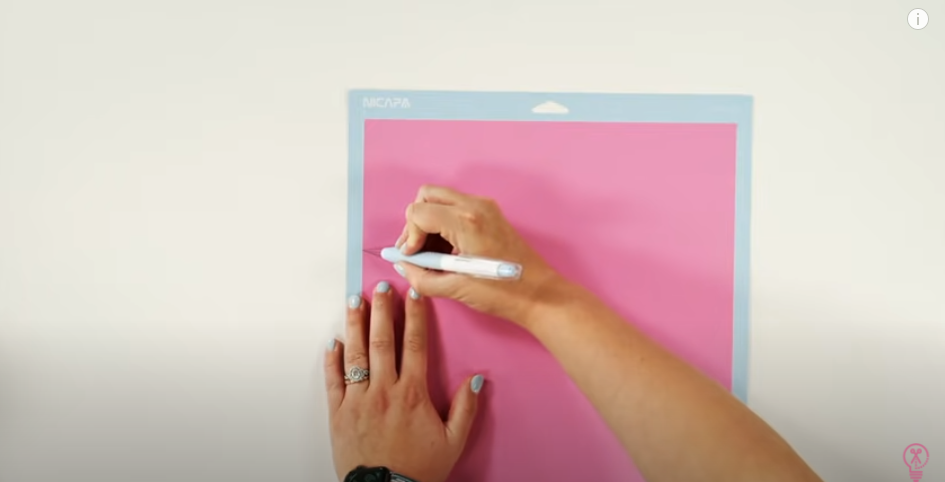 Weeding Your Design
Once cut, press Unload and remove the mat from the machine. Use your TrueControl knife to trim away the excess vinyl around your design. Save this to use for future projects.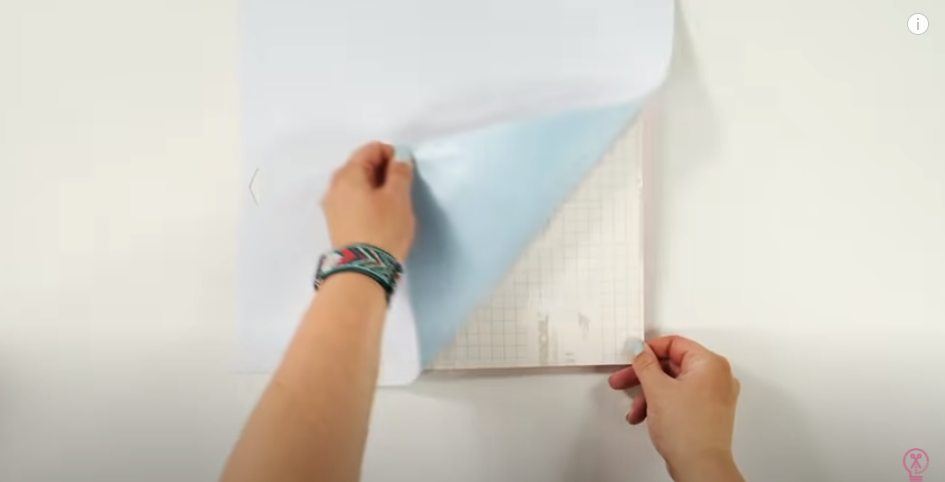 Flip your mat upside down and remove the mat, peeling it away from the vinyl (not the other way around!). This helps keep your material from curling.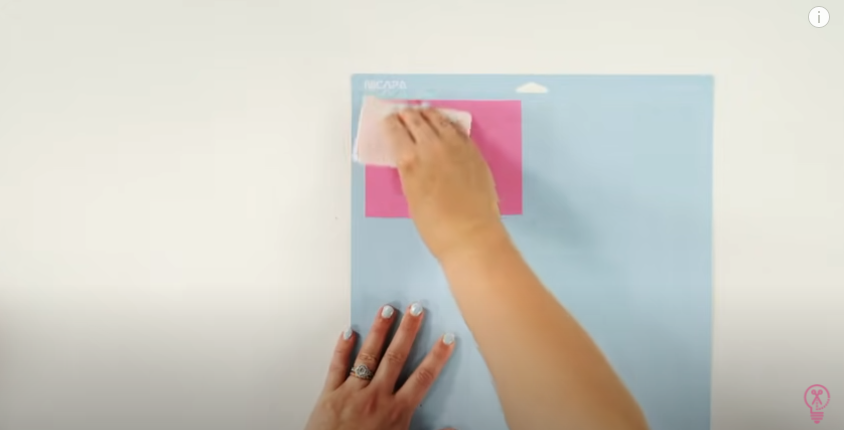 Burnish your design to the cutting mat by pressing on it with the scraper. Start in the middle and work your way out to reinforce the vinyl to the mat. This will aid in the weeding process.
We like to weed on the mat. It's like having an extra hand to help you hold things down while you work. Weeding means taking away the negative vinyl – the parts that are around your design.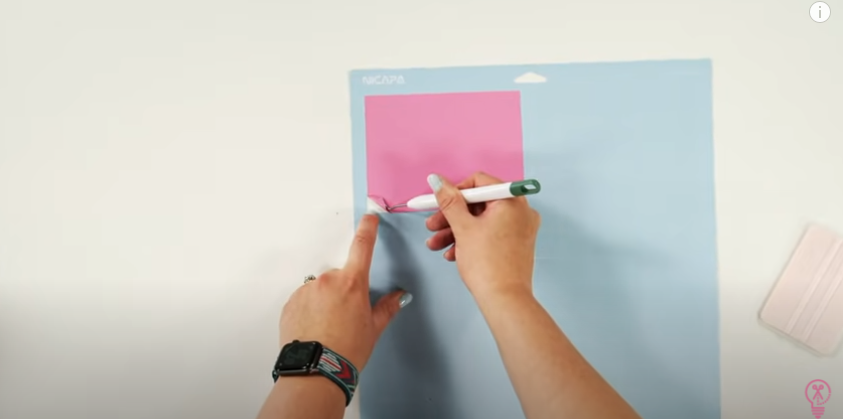 Simply use the weeding hook to grab one of the corners and begin pulling it away. Sometimes once we get started with the weeding tool, we like to finish with our fingers. For the centers of the letters or other inner parts of designs, we like to use the Pin Pen tool. It's great for those smaller, more intricate parts.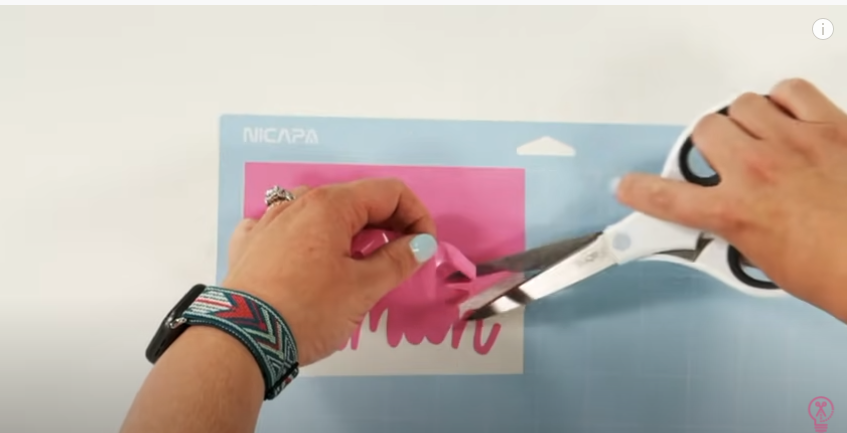 As you weed, if you find the excess weeded vinyl overwhelming and getting in your way, you can trim it away with scissors.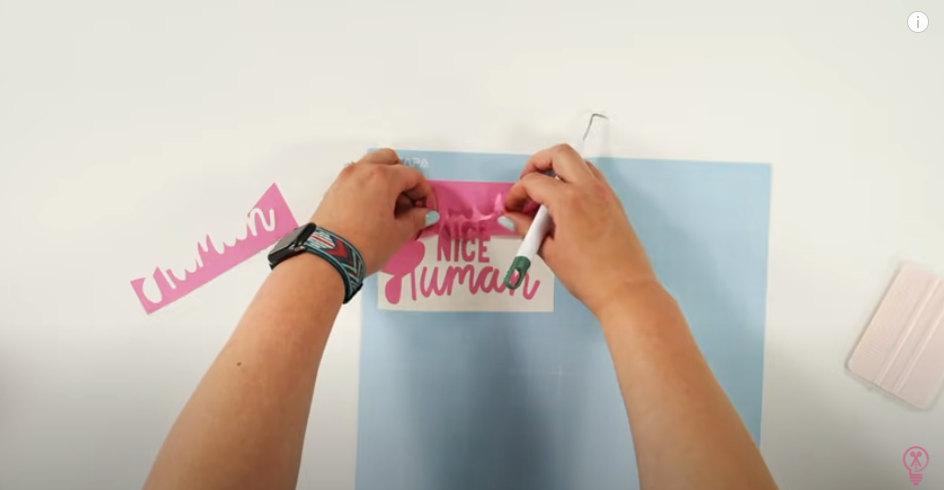 Pro tip: You can reburnish at any point during the weeding process if you find that any pieces are trying to lift up.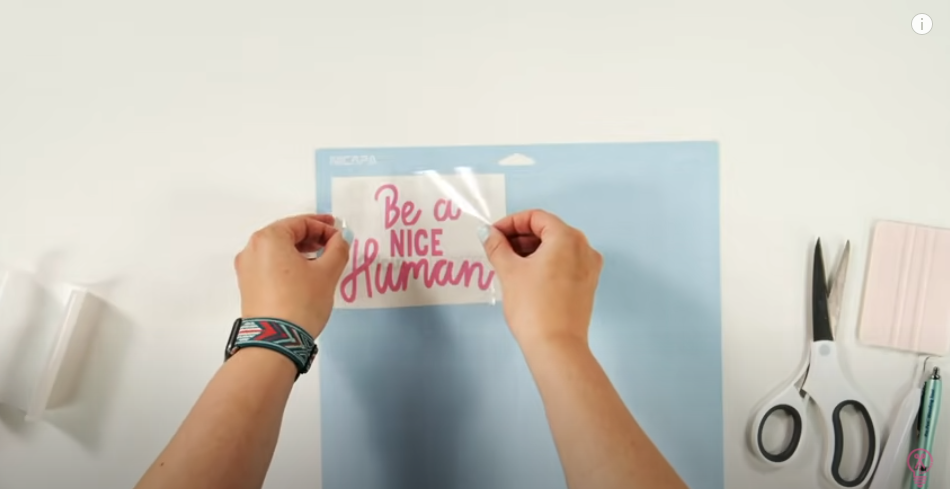 Cut a piece of transfer tape to fit over your design. Remove the backing from it. Then, we like to use the "taco method" to apply it to the weeded design. Bend it gently in the middle and lay down the middle part first. Work from the middle out to the edges to help prevent any bubbles from forming.
Burnish down the transfer tape, starting in the middle and working out. Flip your mat over and remove the mat from your design. Place your design face down on your table and burnish from the back as well.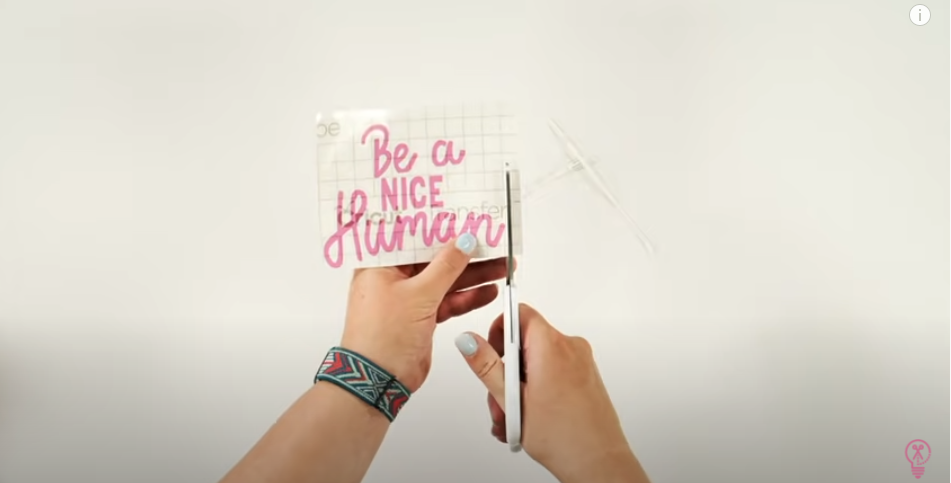 Applying Your Design
We like to trim off our design as close as possible to make it easier to line up on the blank.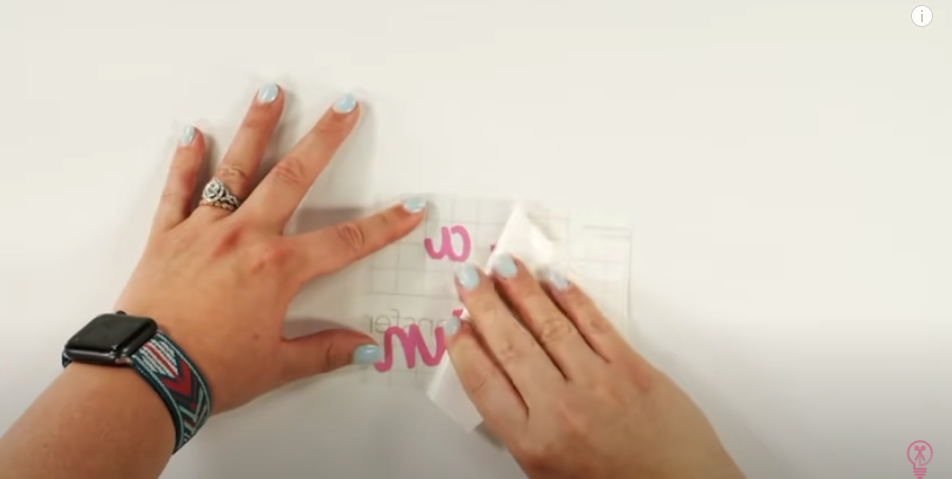 Peel the backing off the design, leaving just the cut file and transfer tape.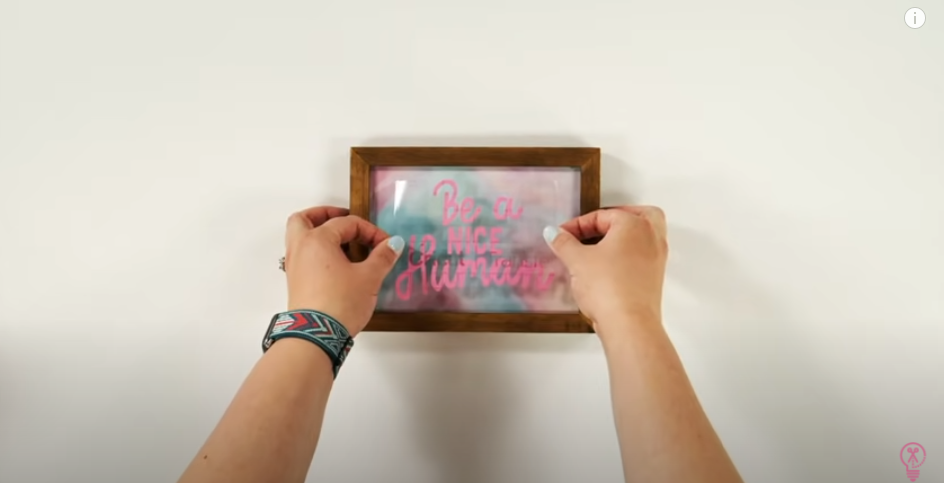 This is going to stick well on the glass so you need to take your time with lining up your design. Get right up over it and work slowly until you have it in just the right spot. Once you've placed your design down, burnish it onto the glass.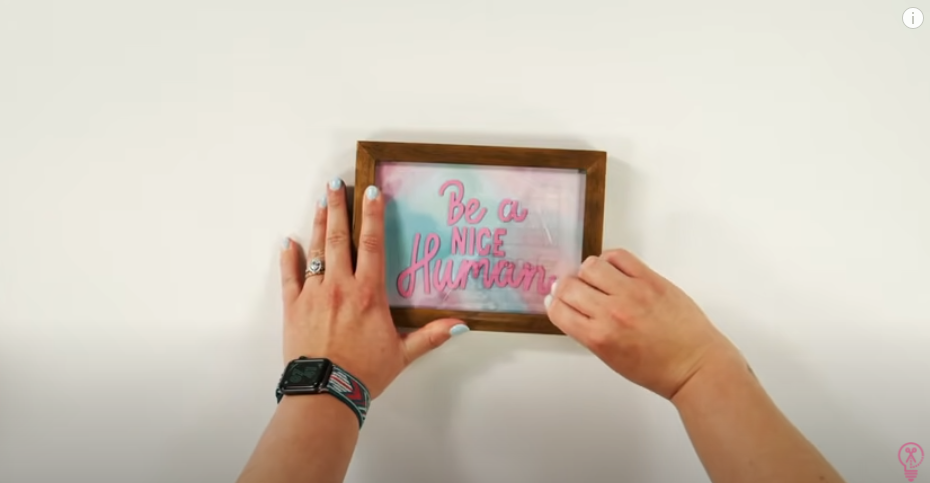 Peel off the transfer tape. Your project is finished! We can't wait to see what you make. Share it with us on social media using hashtag #MakersGonnaLearn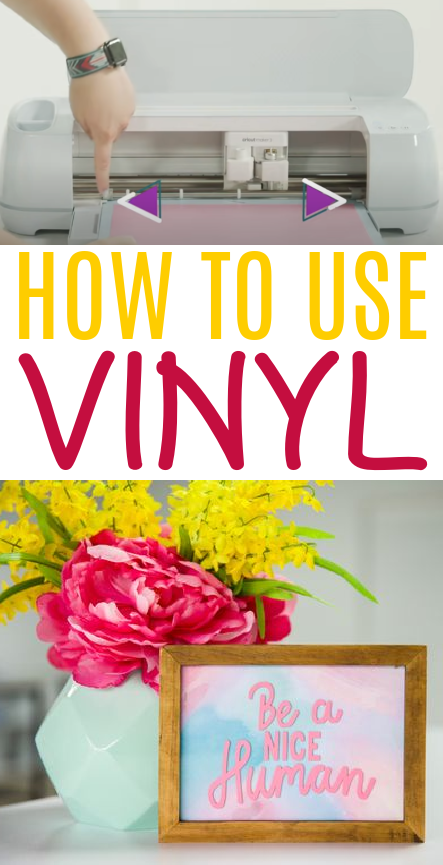 Tanner, Courtney, and the rest of the Makers Gonna Learn Team are all here because we love die-cutting and especially love sharing fun projects and tutorials with fellow makers. We are all great friends and are always having a blast when we are together- you will see this on camera, especially during live streams! We are here to inspire and support you in your crafting journey!