Make Your Own Stickers Using Any Cut File
Today, we're going to show you just how easy it is to make your own stickers using any cut file. One of the reasons we love our die cutting machine so much is because we can make so many different types of craft projects. Stickers are one of our favorites to create! We love to embellish our laptop computers with them, add them to envelopes when we're sending happy mail to our friends and family, or using them to stay organized in our planners.
With the technique we're going to show you how you can turn ANY cut file into a sticker. This gives you the opportunity to make custom vinyl stickers for every occasion, hobby, and interest. Love cats? Make some cat stickers! Went on a trip to Nashville? Make some stickers to commemorate the fun!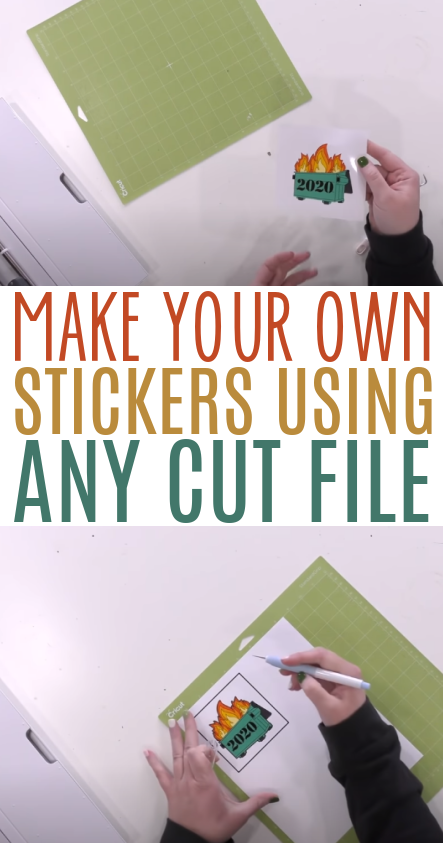 Make Your Own Stickers Using Any Cut File
If you have purchased any cut files or if you're a member here on Makers Gonna Learn, you've probably noticed that most files come in two formats: PNG and SVG. PNG is a pixel-based cut file and it is used specifically for Print then Cut projects. SVG files are vector-based, which means you have every single layer available to you in Cricut Design Space. You can change the colors and customize them a little bit more.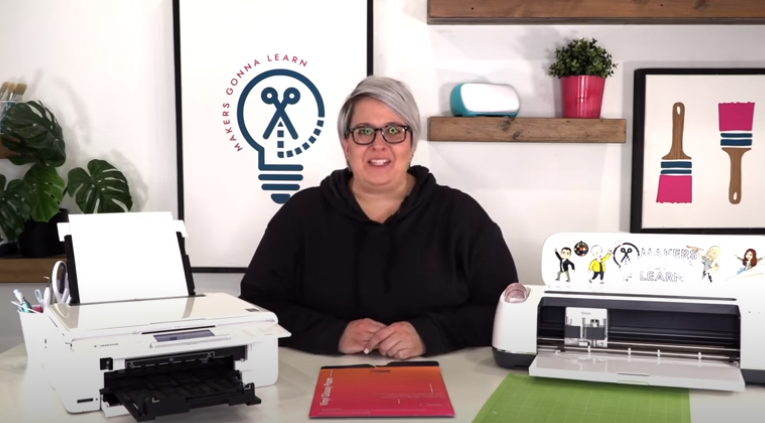 You can do everything with an SVG that you can with a PNG and then some, Because of that, they're our favorite files to work with. Make your changes and then "flatten" the image and it can now be used for Print then Cut just like a PNG. That's right! This means that you can take ANY SVG file, flatten it, and now you can create beautiful die cut stickers with it.
Want to learn how to make your stickers waterproof? Check out this helpful article.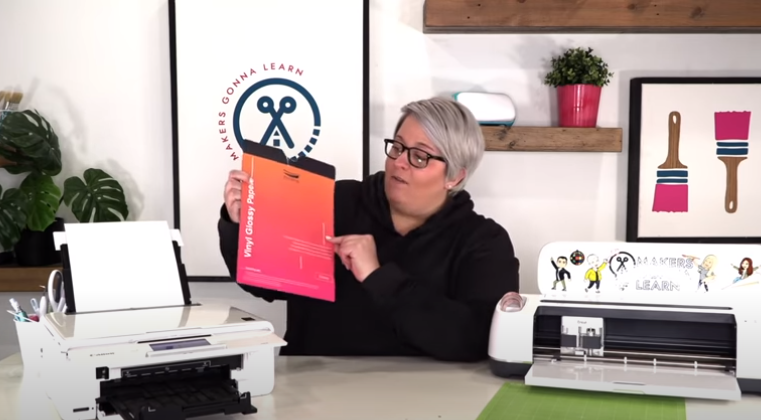 Materials needed:
Step by Step Tutorial for Creating DIY Stickers
We've got thousands of cut files you could choose from and with the technique below, you could turn any of them into stickers. These cut files have been especially designed for use as stickers – including planner stickers so be sure to check the out too!
WHAT ARE YOU WAITING FOR? JOIN THE MAKERS GONNA LEARN COMMUNITY!
Download your chosen cut file
Head to your chosen website for the SVG cut file that you are planning to use. We, of course, are going to Makers Gonna Learn's cut file library.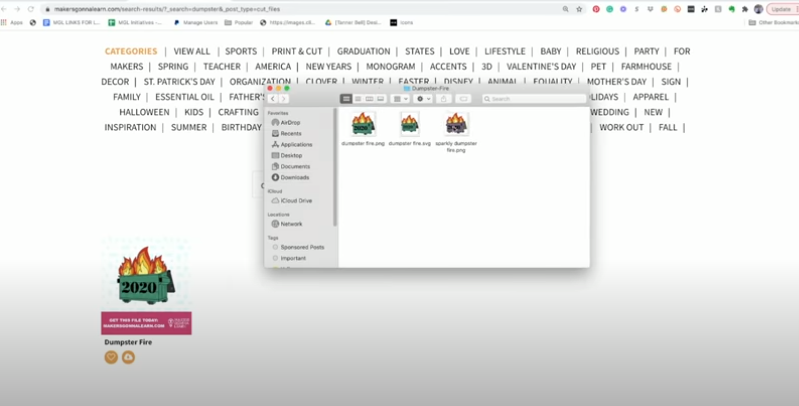 Download the file to your computer. When you open it, you'll see (in the example above) that there are 2 PNG versions as well as an SVG option.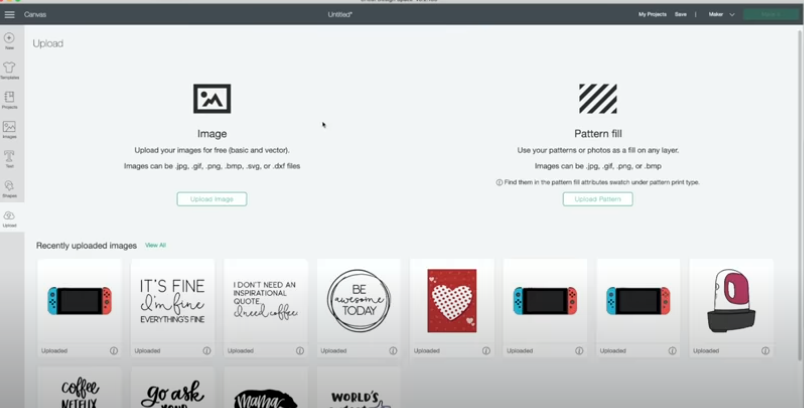 Open up Design Space and upload your cut file into it. Press Save.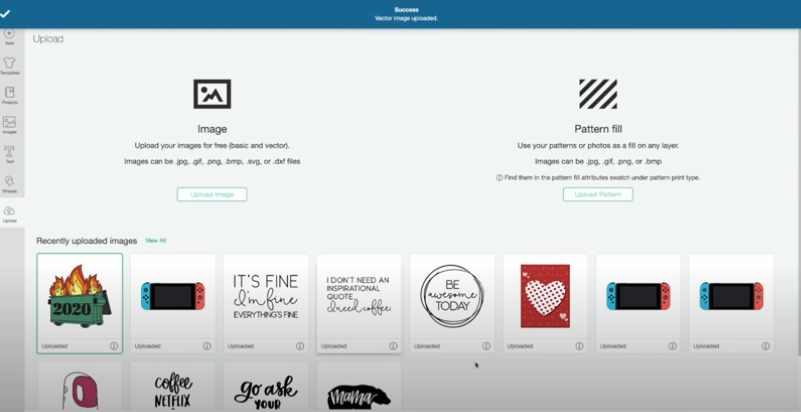 You should see your file here in Design Space now. Click on it and add it to your blank canvas in Cricut Design Space.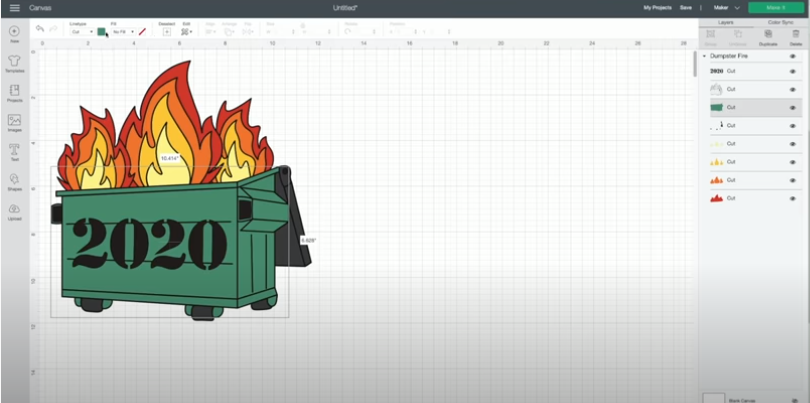 Customize your design in Cricut Design Space
Since it's an SVG, you can make changes to your design to customize it.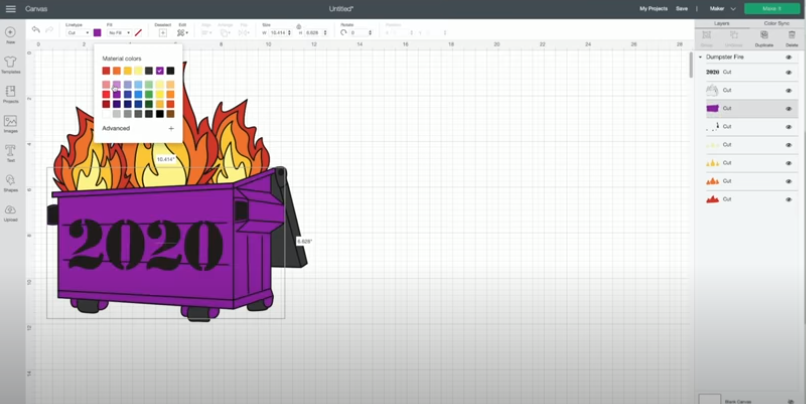 Select part of your design and head up to the top toolbar if you'd like the change the color. In this way, you can customize it to your preferences. Once you are happy with the changes you've made, select the whole design.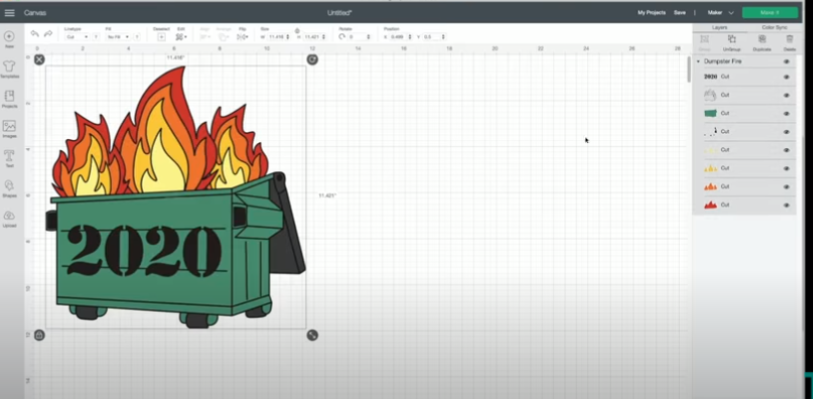 Check the layers panel. You'll see multiple layers there to show all the different shapes and colors in your design.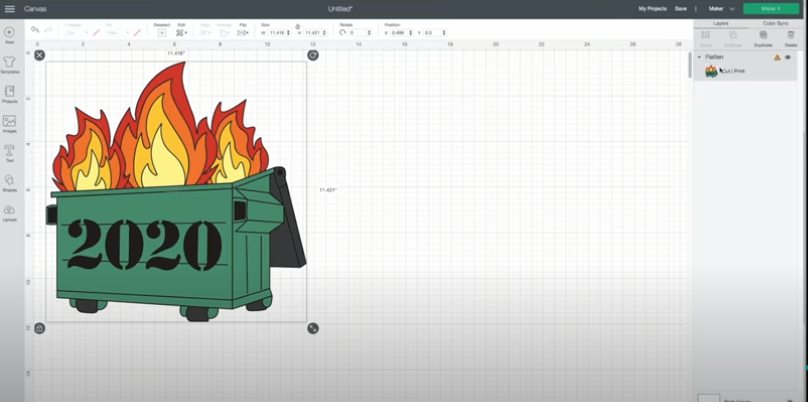 Go to the bottom right corner and click Flatten. Once you do that, you'll see in the Layers Panel that there is only one layer now. It will say "Cut Print" meaning that it is now a Print then Cut file.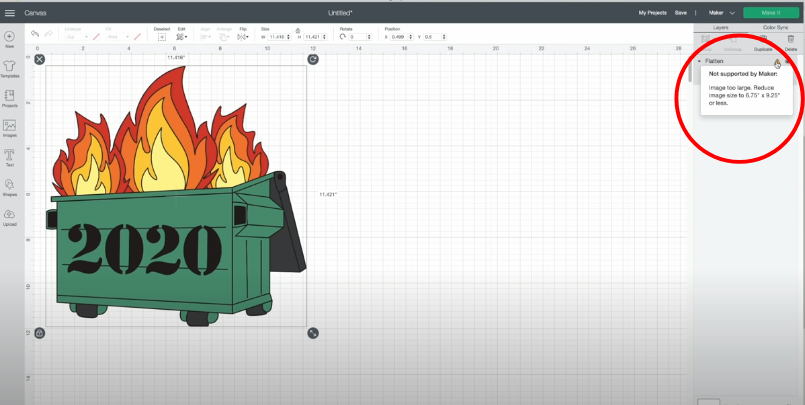 Get ready to print then cut your design
If you see this warning pop up in the upper right corner, it's letting you know that your design is too large. Because these sticker projects have to be printed with your inkjet printer before then being cut with your Cricut, there is a limit to the size you can make them.
Your Print then Cut designs have to 6.75 by 9.25 inches or less in size. Bear in mind that printable vinyl isn't cheap, so you might want to create several stickers (or make multiple copies of your design) to fill the size restrictions and make use of the full space available. Once you're ready to print and cut your design, click Make It.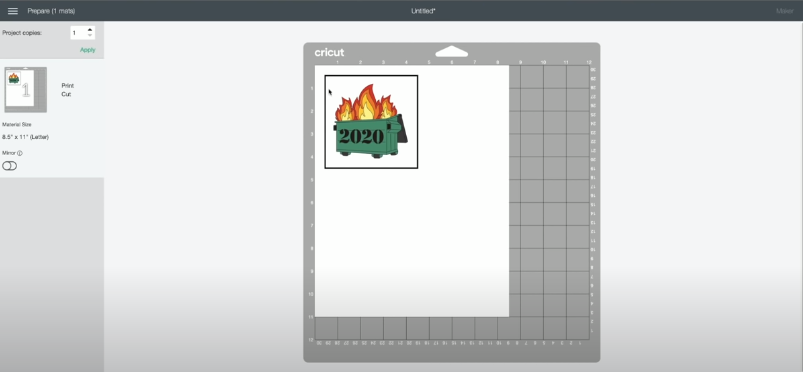 See the black lines around the design? They're called registration marks. This is how your die cutting machine will know where to cut. Press Continue. Press Send to Printer.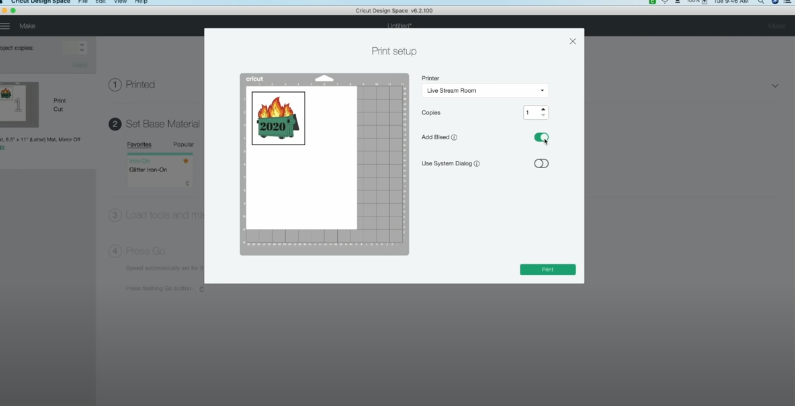 Select "Add Bleed". We also like to toggle on Use System Dialog. This way you'll be sure to see all the important messages you need. Note: You may need to minimize and move Design Space out of the way to be able to see the messages.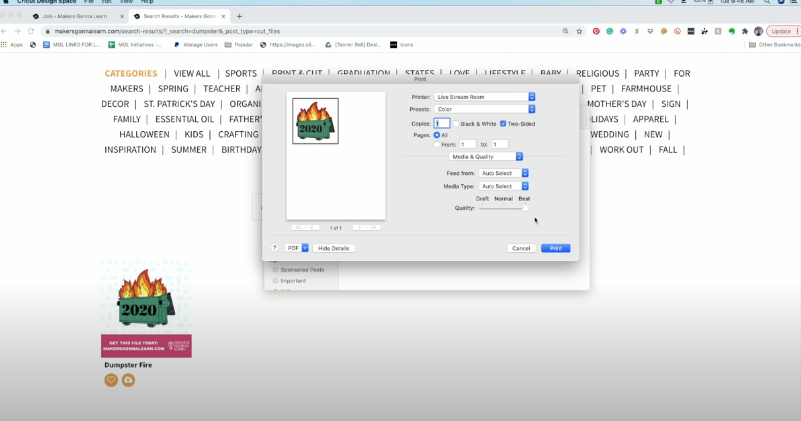 One of the biggest reasons we like to see the System Dialog is so we can slide the bar near the bottom of it all the way up to "Best" quality. This will give you the prettiest stickers with the best color!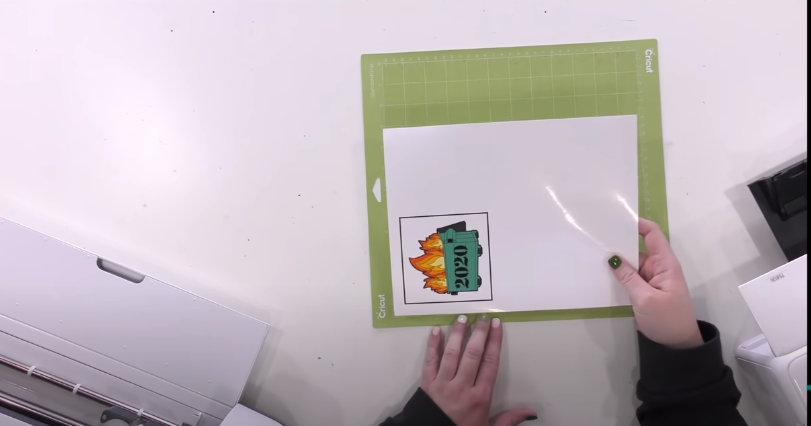 Once printed, it's time to cut out your design
Once your design has printed, let it dry thoroughly. Place the printable vinyl on your Cricut cutting mat and smooth it out. Load into your die cutting machine.
Note: Sometimes when using a glossy printable vinyl, you might have some issues with your machine being able to read the registration marks. Our craft room is very well-lit and that can cause some reflections off the shiny vinyl. If this happens to you, turn off the lights or move to a different room with dimmer lighting.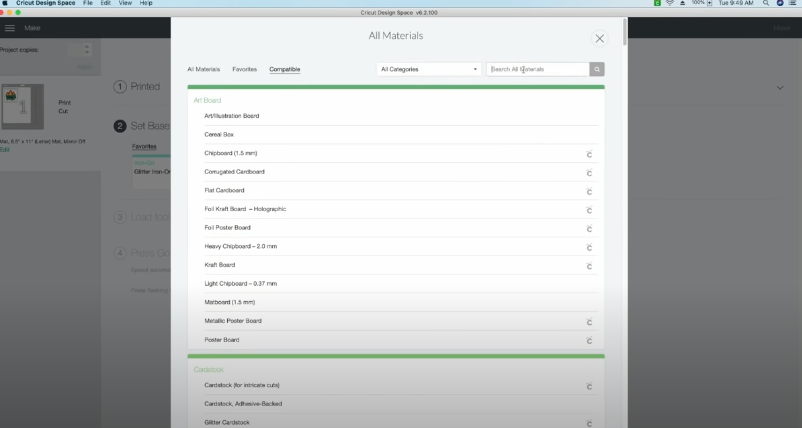 Next, you'll need to choose your materials in Cricut Design Space. Press Done and hit that flashing Cricut button.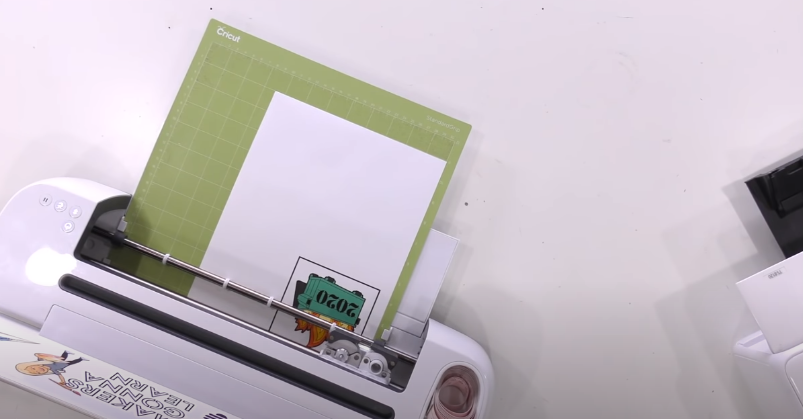 Your cutting machine will first read those registration marks and then it will begin cutting.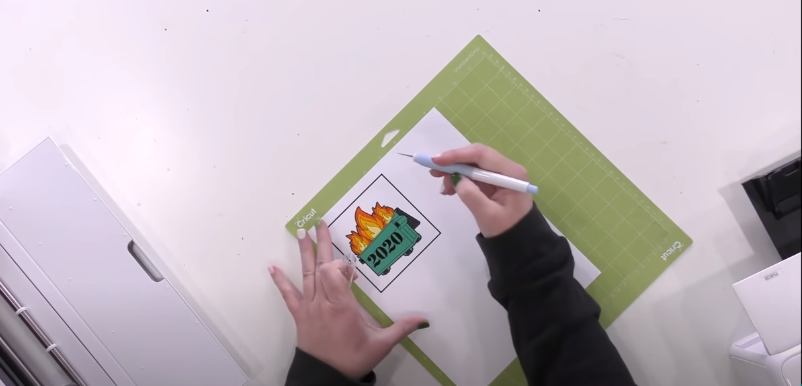 Remember how we suggested cutting multiple stickers at once to avoid wasting vinyl? Well, if you weren't able to make use of the full piece of vinyl, we have another hack for you. Use your Cricut TrueControl Knife and trim away the excess vinyl to use at a later time.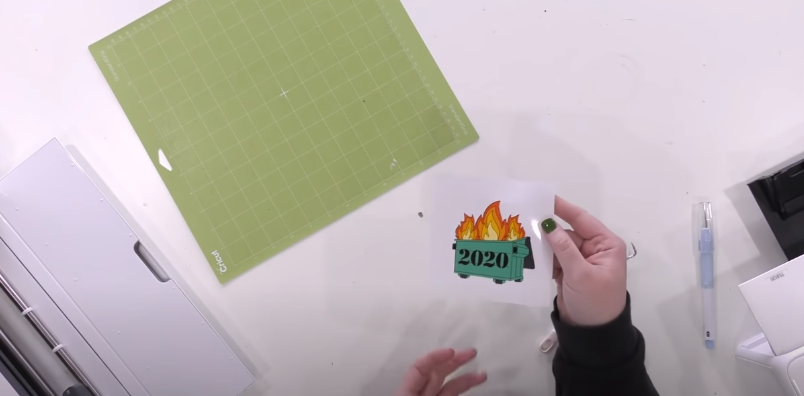 You can now weed your design or simply peel it off your cutting mat like a sticker. If you're giving them away or selling them, you might want to weed away the excess vinyl to make it easier for them to use.
If by chance, your Print then Cut design didn't cut perfectly, be sure to calibrate your machine. We've got a great video on exactly how to do it that you're going to want to check out here.
More of a visual learner? Check out the step by step video tutorial below.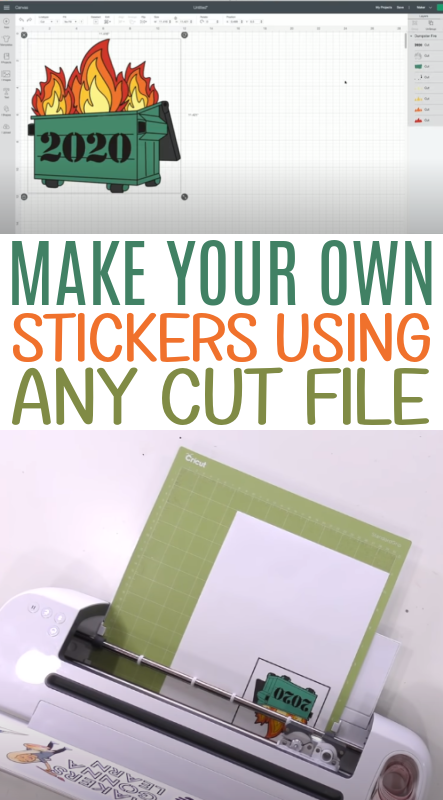 Meet the Makers Gonna Learn team! Tanner, Rachel, and Courtney are all here because we love diecutting and especially love sharing fun projects and tutorials with fellow makers. We are all great friends and are always having a blast when we are together- you will see this on camera especially during live streams! We are here to inspire and support you in your crafting journey!