Start a T-Shirt Business for Under $400!
Want to start a t-shirt business to make a little extra side money – or maybe even a full-time business? We're going to show you how you can get started for under $400!
How great would it be to have a side hustle that you can start right within your own home? Work your own hours and build your very own business and be your own boss. If you've been wanting a home-based business that's easy to set up and fun to maintain, this might just be the one for you.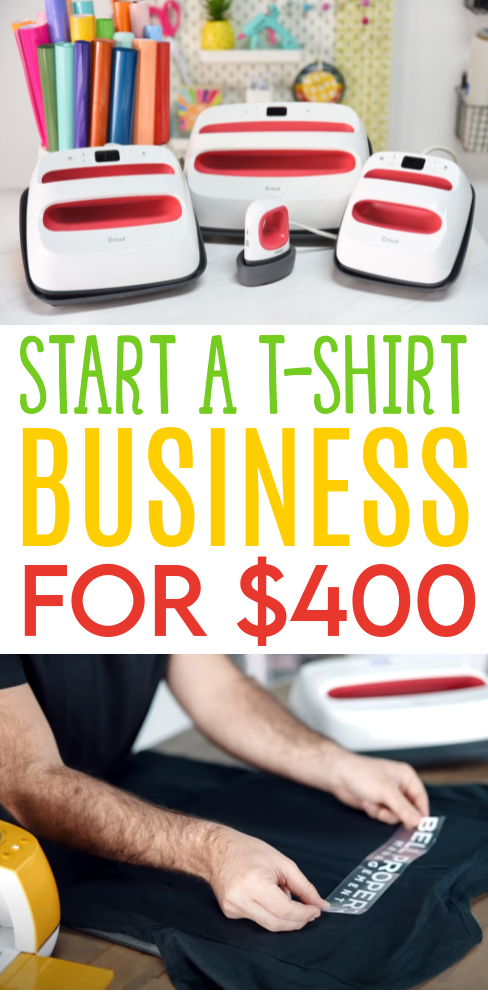 Start a T-Shirt Business for Under $400!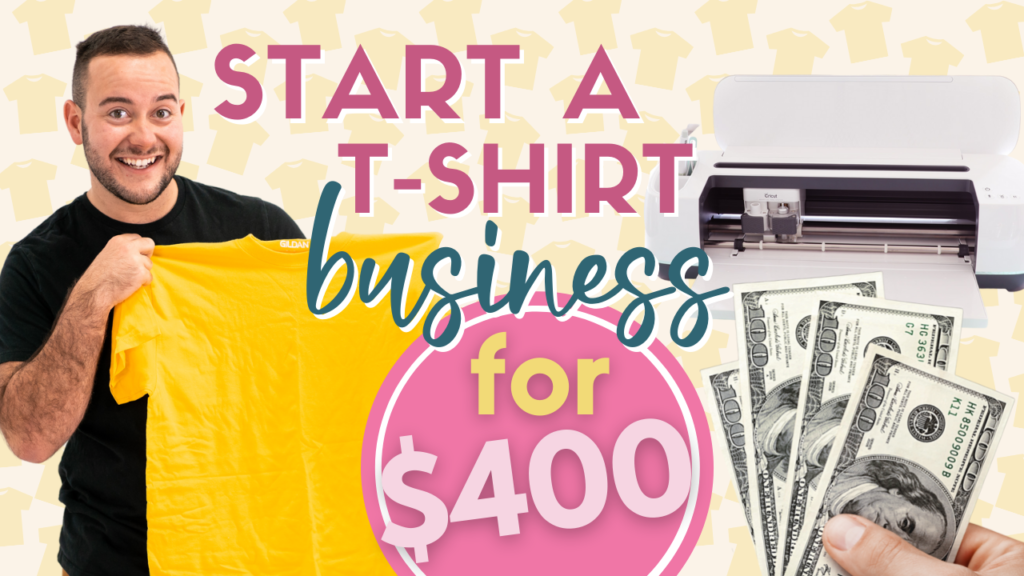 One of the things about starting a t-shirt business is that you can often do so without a big investment into designs. You see, often you can build a very profitable business making and selling t-shirts to companies who will provide their own logos or other similar designs to you. They just need you to put them on shirts!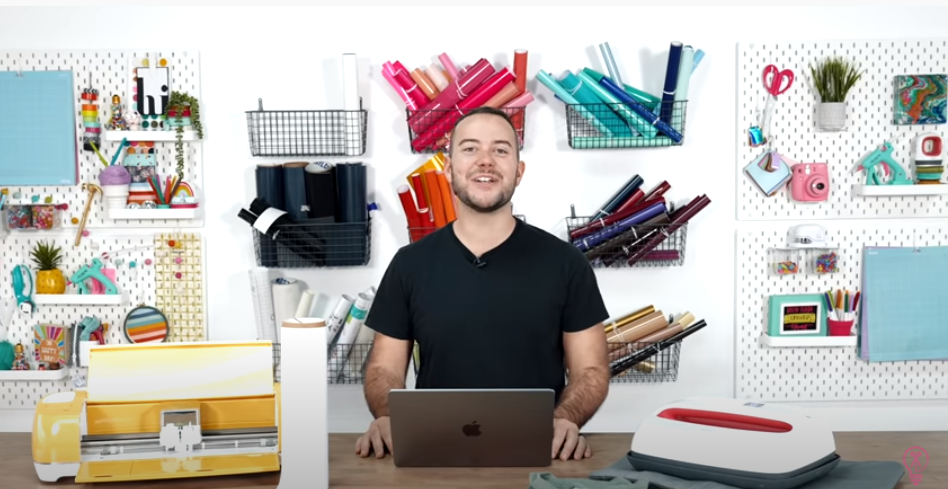 Supplies Needed: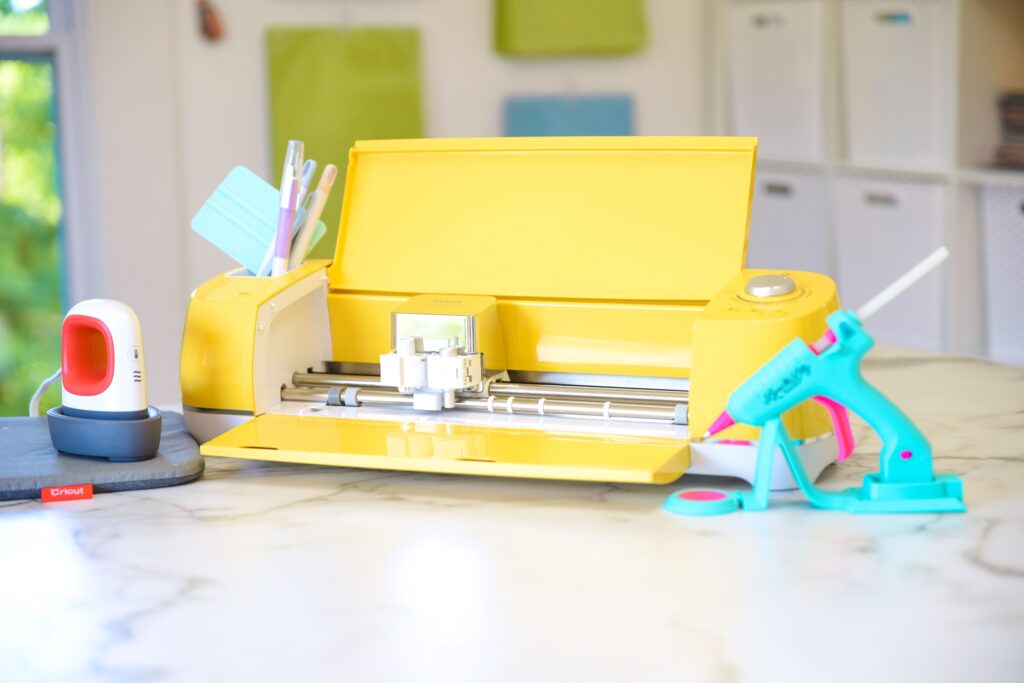 Investments to Make in Your Business:
The first investment we'd suggest that you make is a Cricut Explore Air 2. Yes, there are newer machines available but this one is a high quality one and it is available at a great price-point. You can currently find these for under $200 (the most recent pricing we found was for $170), making them an economical investment.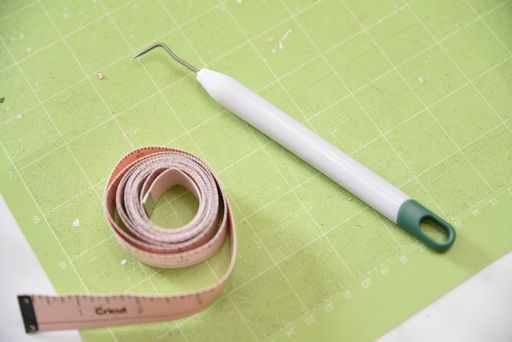 Tools you will need include a weeding tool and the Cricut TrueControl Knife. These will help greatly with making the best use of your vinyl and weeding it properly. The weeding tool is a must; the knife is super handy and would be a great addition to your toolkit if you can afford it.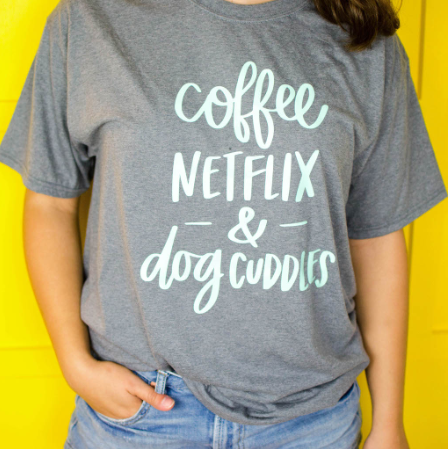 Next up, of course, you will need t-shirts. A couple of weeks a month, Michaels puts their Gildan t-shirts on sale for 3 for $10. That's a great price and these are good quality shirts that we love to work with. We don't recommend stocking up on too many shirts until you have taken some orders. Target, Walmart, and Hobby Lobby also often have great deals on t-shirts so be sure to check them out too.
PRO TIP: We recommend getting at least 30-40% of the payment for a shirt order as the down payment. That will give you some money to put towards buying the shirts and other supplies when you need them.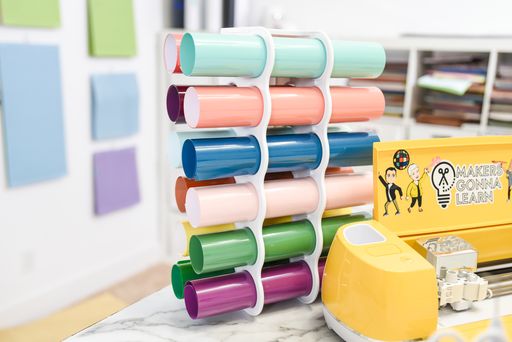 Next, you'll need some heat transfer vinyl to apply to the shirts. We prefer Starcraft HTV or Siser EasyWeed heat transfer vinyl to any other brand we've tried (including Cricut) and they are some the more economical brands too. Use what you can of your budget to buy some in basic neutral colors – black, white, gray to get started.
Pro tip: We're trying to keep your starting costs as low as possible. In addition, it's important to note that some craft materials like vinyl don't last forever so you don't want to stock up too far in advance.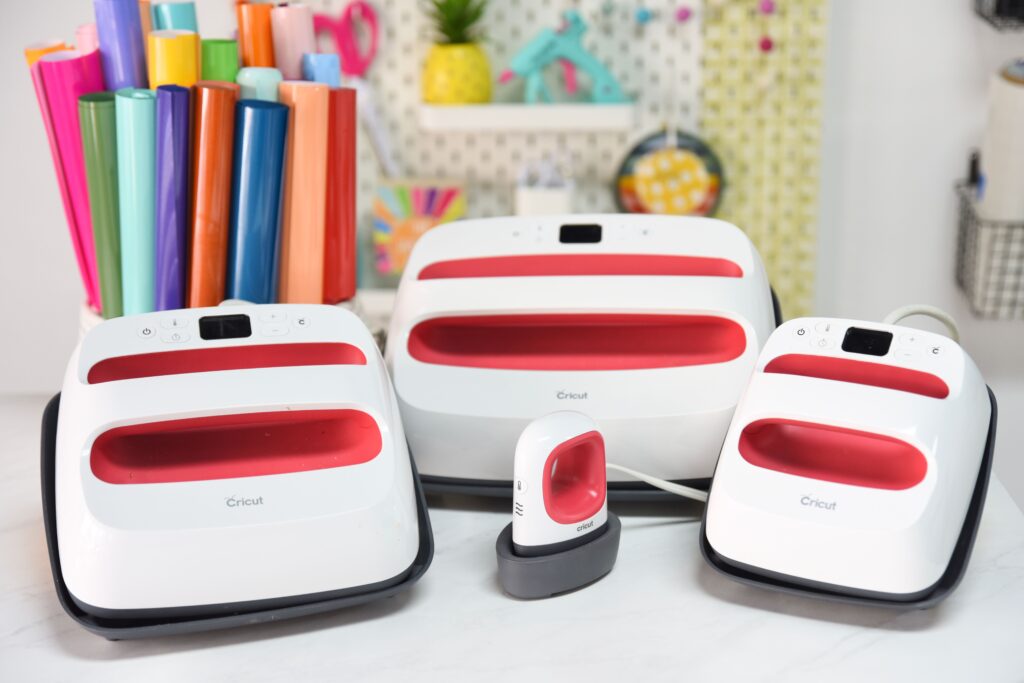 Finally, you will need a heat source to be able to heat the vinyl and adhere it properly to the shirts. We highly recommend a Cricut EasyPress and an EasyPress mat to go with it. These allow you to have steady, even heat that will give you the best results.

PRO TIP: As your business expands, we would recommend our Makers Gonna Learn membership as the next investment in your business. To get started you can, as we mentioned before, simply have businesses send you their logos and use those as the designs for the shirts they order. But when you want to expand into offering other shirts, we have a library of thousands of cut files and fonts you can use. With a yearly membership, you get our commercial license, meaning you can use our designs in your business!
Working in Cricut Design Space: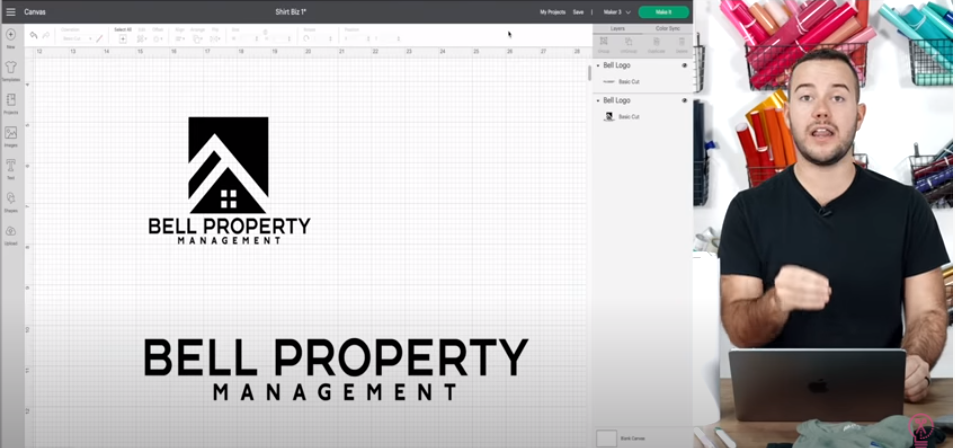 When you are sent a logo from a company, they may want you to place a design on the front and back of the shirt. To do so, you may need to divide up the logo file so you can use parts of the design separately.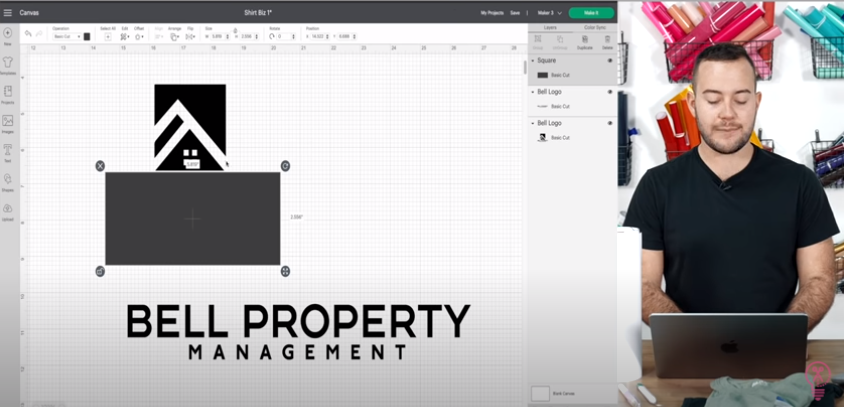 To do this, begin by adding a shape to your canvas. You want this shape to cover the part of the design you're trying to separate from the other.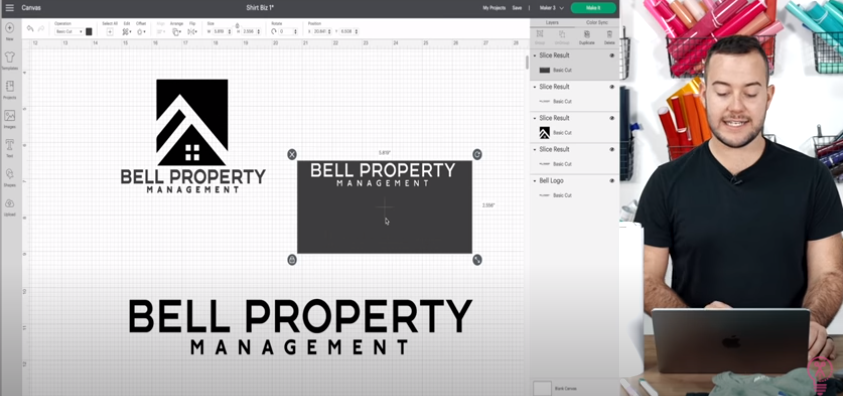 Then, select all of the layers and choose Slice. This will cut up your design so that you can remove the two parts of it separately. Discard the slice results.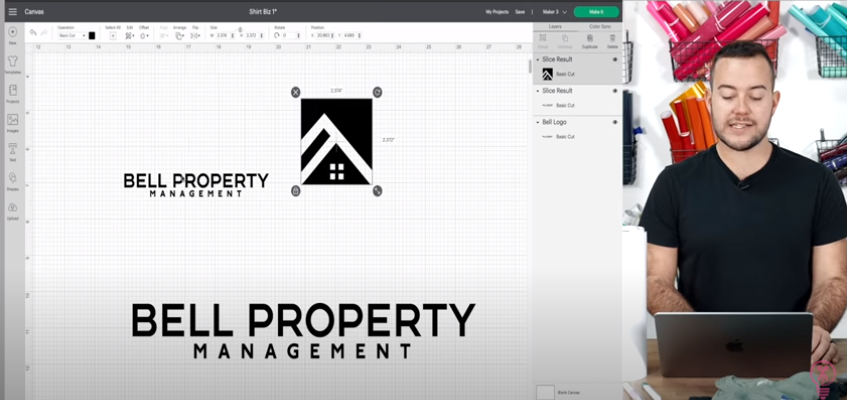 The two parts of the design are now separate and you can size and use them as you'd like.
Cutting and Placing Your Design: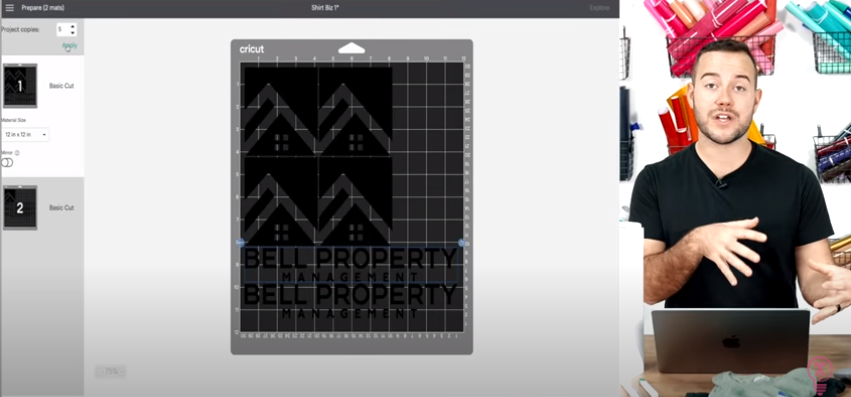 Once you're ready to cut out your design, click Make It. Instead of taking the time to copy and paste it as many times as needed for the number of shirts you're making, you can instead click on Project Copies in the upper left corner of this screen. Design Space will lay out your designs for you and you'll be all set to cut the vinyl!
PRO TIP: Don't forget to mirror your design since you're working with heat transfer vinyl. You also want to be sure to apply the HTV to the cutting mat shiny side down.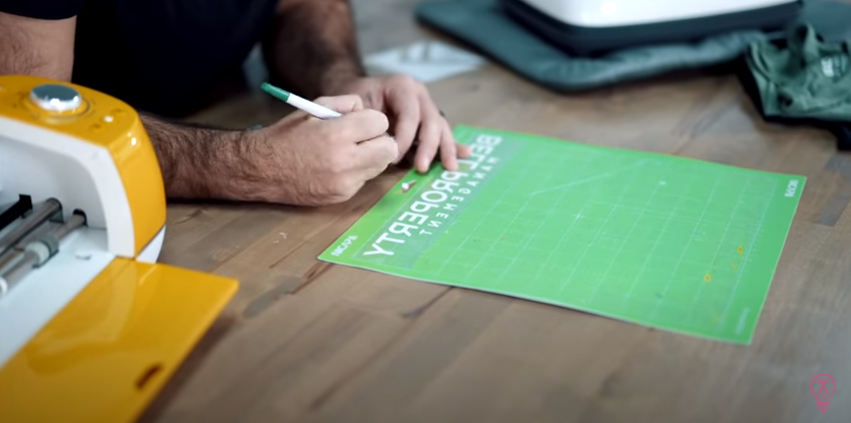 Next, you will need to weed your design. We like to weed on the mat because it's like having a third hand to hold the vinyl in place for us while we work. Remove the outer part of the design first and then the inner parts of the letters and design.
Heating your design: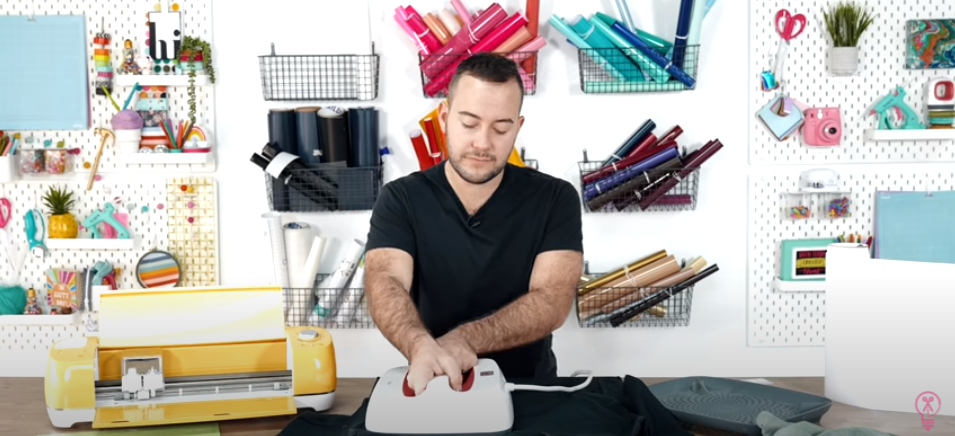 Preheat your EasyPress to about 300-320 degrees and set it for 30 seconds. Lay out the t-shirt, doublechecking it for any tags or stickers that need to be removed. Use the EasyPress to preheat the area of the shirt pocket for about 10 seconds before applying the design.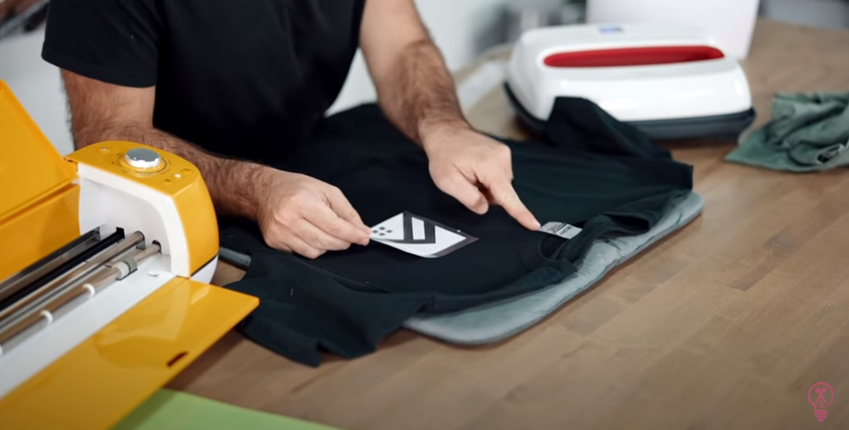 Place your design about 3 inches down from the collar. Heat it with the EasyPress for 30 seconds, applying firm pressure.
PRO TIP: Make sure that the shirt is clean and free of any threads, lint, or other debris. Use a lint roller to remove anything that might interfere with adhering the logo.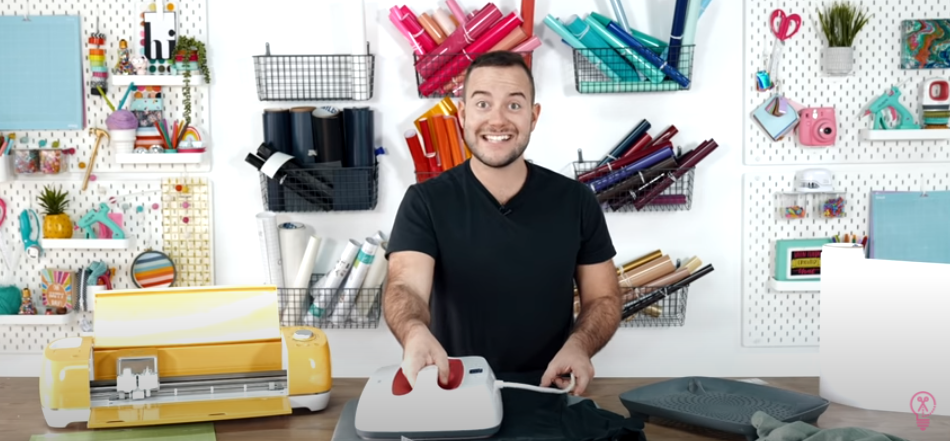 For the back of the shirt, we like to use a little trick for centering the design. Fold the shirt in half, making sure to line up the sleeves and everything. Use the EasyPress for about 10 seconds to make a light crease.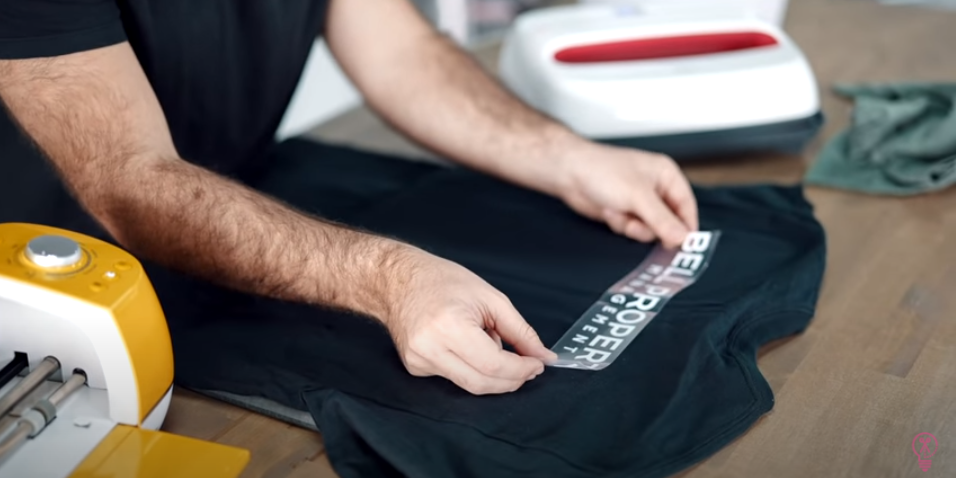 Then, being careful not to bend the vinyl itself, you can add a little crease to the backing material in the center of your design too. Line that up with the crease in the shirt. Easy peasy!
PRO TIP: Line up the design on the back of the shirt about 4-5 inches below the neckline.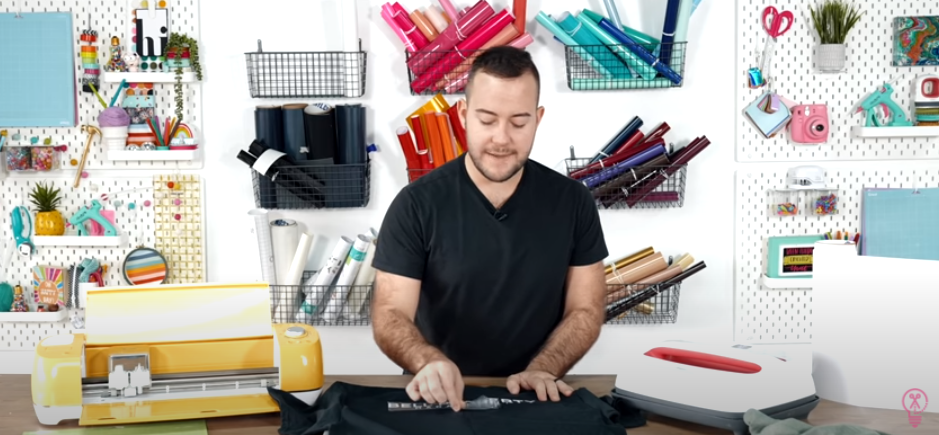 Once you have allowed the heated design to cool for a minute, you can peel away the transfer sheet.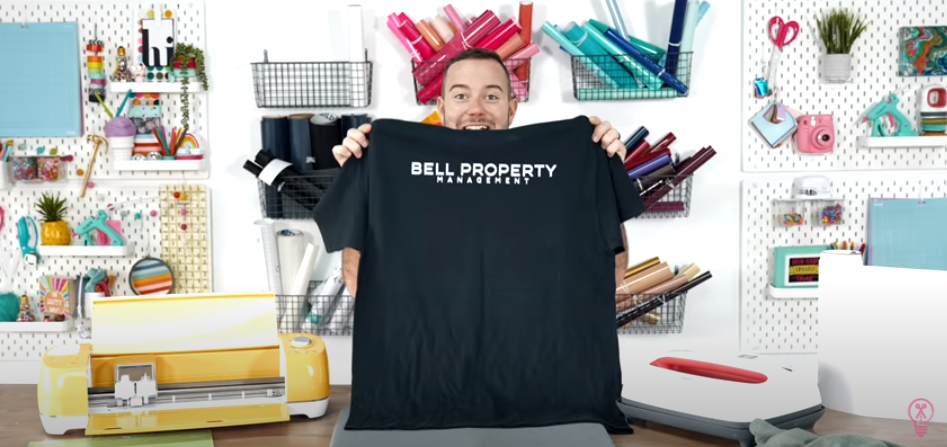 See how easy and relatively economical it can be to start your t-shirt business? What are you waiting for? Your new home craft business awaits.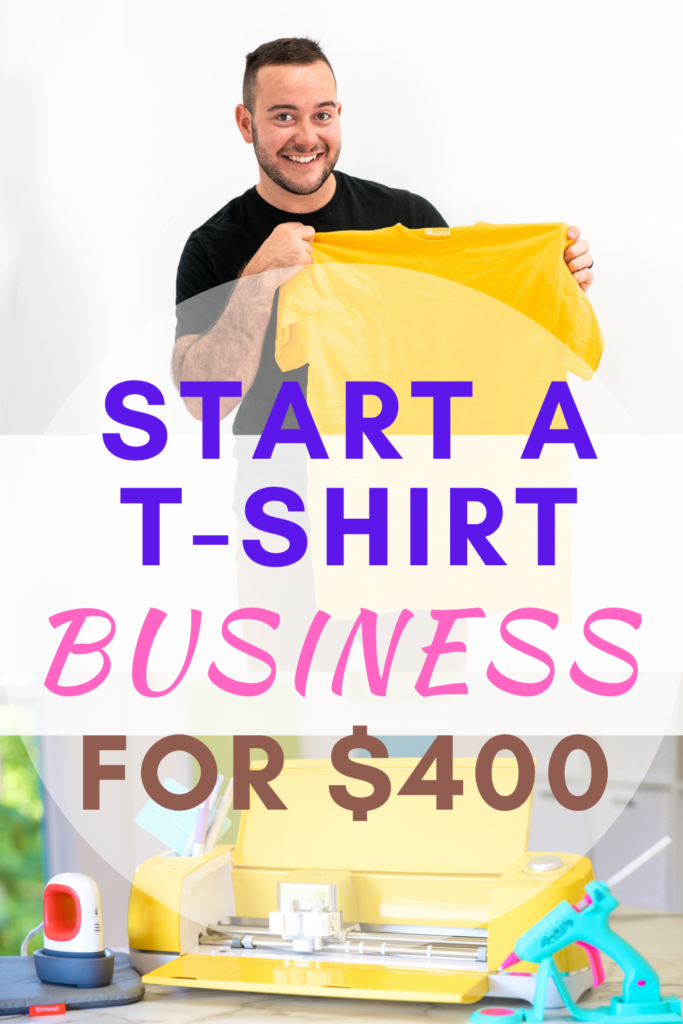 Tanner, Courtney, and the rest of the Makers Gonna Learn Team are all here because we love die-cutting and especially love sharing fun projects and tutorials with fellow makers. We are all great friends and are always having a blast when we are together- you will see this on camera, especially during live streams! We are here to inspire and support you in your crafting journey!