Cricut Hacks Every Cricut Owner NEEDS to Know!
If you own a Cricut, you need to invest time in learning more about it. If you're looking for innovative Cricut tips and tricks, this is a great post for you. It will teach you some handy hacks that can save you time, money, and frustration.
Once you know these Cricut Hacks Every Cricut Owner Needs to Know, you'll find that you are not only enjoying making your die cutting craft projects even more, but you'll be getting beautiful flawless results nearly every time! If you're a die cutting enthusiast, you're going to love these ideas!
Cricut Hacks Every Cricut Owner NEEDS to Know!
Organize Your Weeded Pieces
First up, did you guys know that dryer sheets are something that you can use to help organize all of your weeded pieces? The pieces will stick to the dryer sheet easily and allow you to get them organized all in one spot.
The best part is, you don't even have to use brand new dryer sheets. Used ones work perfectly! Upcycle them and gather all those weeded pieces in one spot so that they aren't all over your craft table or getting lost.
Hold vinyl in place on a not-so-sticky mat.
Next up, if you have a standard or light grip mat that has lost some of its stickiness, your craft project would be ruined by the vinyl moving around. So, here's a great little hack for you to secure it down and get an even longer life out of your Cricut mat. Use some painter's tape.
We already use painter's tape to secure chipboard down to our mats when working with the knife blade, so why not use it for standard vinyl projects too?
One thing I love about this is that even if some of the painter's tape is on the vinyl, it'll cut through the painter's tape perfectly without ruining your project. You can then peel it up easily as if it were never there. In the meantime though, it's going to help secure your vinyl to the mat.
This is one great way to extend that mat! If you want your project to be super secure, tape it down all over every side, but for most vinyl craft projects, a few pieces on each corner and in the middle of each side will do the trick on those mats that have lost most of their stickiness.
For more great tips, check out our post on how to Clean and Re-stick Your Cutting Mats.
Look for non-standard weeding tools to use.
Did you guys know that Harbor Freight has affordable weeding tools? In fact, these are insanely affordable! They are surgically sharp, stainless steel and work really well with vinyl craft projects. If you are really interested in all the details about shopping for die cutting tools and supplies at Harbor Freight, we have a great video talking about this in detail.
Organize your cutting mats.
Our next tip is about organizing your Cricut mats. We love to hang ours on the wall using Command Hooks. This is a really easy way to organize your craft mats and make sure they stay clean and ready to use.
Of course, remember to always be sure to put that clear piece back on your mat too. It's super important for keeping them dust-free and sticky! Hanging them up means you can always see your mats and you can always find just the one you need!
Use contact paper in place of transfer tape.
Did you guys know that you can use contact paper as an alternative to transfer tape? It works way better than cling wrap for the same price. You can find contact paper in so many places – the dollar store, Walmart, Target, and so on!
Try out a few different brands until you find the one you like best. They do sometimes have different amounts of stickiness to them so you might just find you have a preference for one over another.
We have TONS of other Cricut resources for you!
We have so many Cricut hack videos to share with you filled with tons of tips and tricks for you to get the most out of your Cricut die cutting machine. If you love the hacks that we have shared in today's post, you are definitely going to want to check out our other Cricut videos and posts too.
Shocking Cricut Hacks You Need to Know
10 Cricut Hacks You Probably Didn't Know
10 Cricut Hacks that Will Blow Your Mind
And of course, don't forget about our AMAZING Makers Gonna Learn memberships!
With new releases of digital cut files TWICE a month, our exclusive private Members Only Facebook group, and so much more, it's a fantastic value!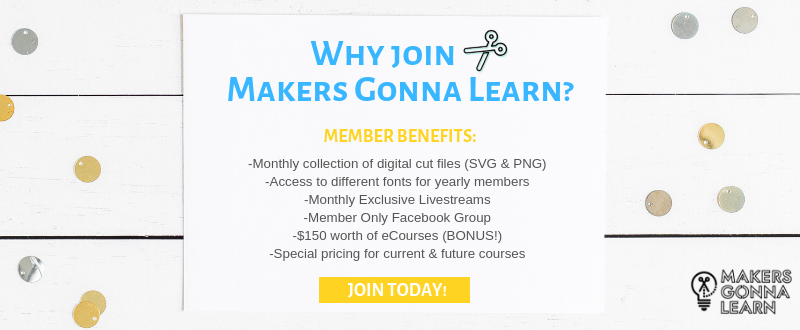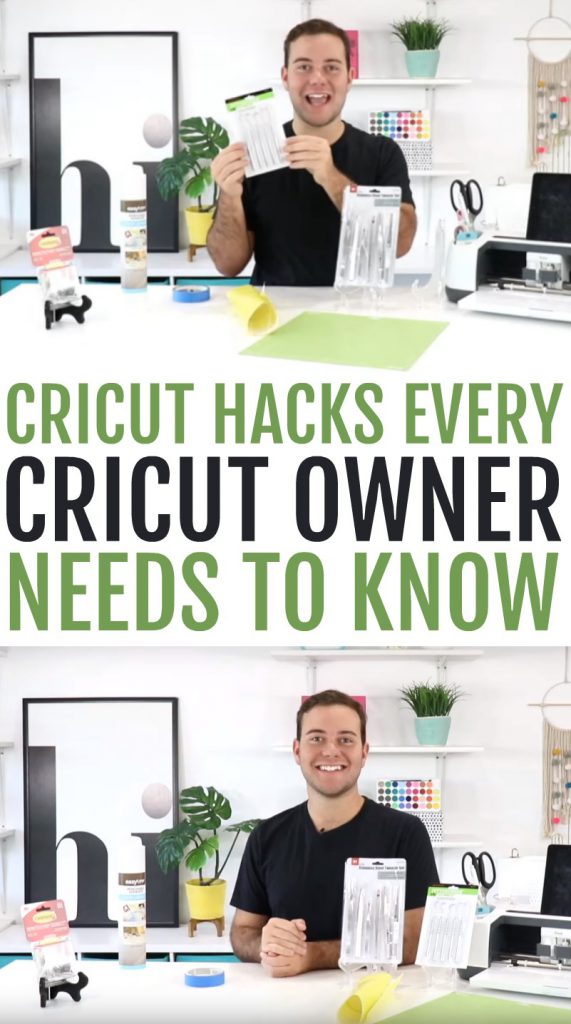 Don't forget to leave us a comment below and let us know which craft hack was your favorite! If you have any Cricut crafting hacks that you want to share with us, be sure to let us know and we'll test them out! Happy crafting!
Tanner, Courtney, and the rest of the Makers Gonna Learn Team are all here because we love die-cutting and especially love sharing fun projects and tutorials with fellow makers. We are all great friends and are always having a blast when we are together- you will see this on camera, especially during live streams! We are here to inspire and support you in your crafting journey!