HOW TO BUILD A PUZZLE WITH YOUR CRICUT MAKER
Hello everyone! We've got a fantastic Cricut craft project for you today. We're going to show you how to build a puzzle with your Cricut Maker and Knife Blade. Use your favorite paper, patterns, or photos and turn them into DIY jigsaw puzzles. It's such a simple craft project to make with your Cricut.
We just love that there are so many materials other than vinyl to cut with Cricut machines. It makes these machines so versatile and such a great investment for our craft rooms. We'll share our Cricut tips and tricks with you to make this project turn out beautifully!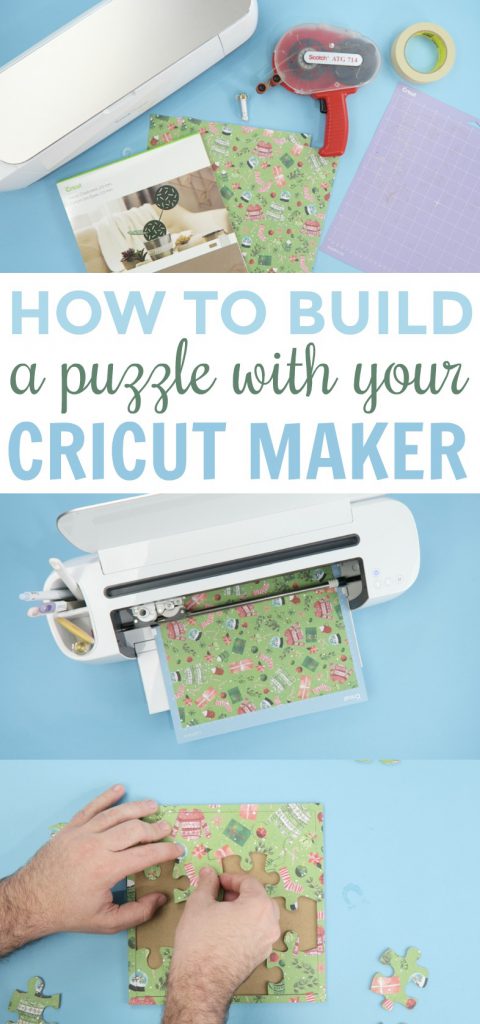 HOW TO BUILD A PUZZLE WITH YOUR CRICUT MAKER
This makes a really fun DIY kids' craft and a great gift idea too! Let's get started with this super fun Cricut project.
Supplies:

Our Top 10 Tips for Successfully Working with the Cricut Knife Blade
1 – Move the stars all the way to the side so that they don't run over your material and possibly leave indentations behind.
2 – Calibrate your knife blade before using it.
3 – Prepare your material for cutting by taping around the edges to ensure they remain adhered to the cutting mat.
4 – Clean your mat after using the knife blade. You can use tweezers to pick up any large pieces of debris. Then, clean as usual.
5 – It's important to connect via USB and make sure to set your computer so that it won't go to sleep during the cutting process. Cutting with the knife blade can take quite a while! Cricut even recommends having its own dedicated browser tab just to make sure it doesn't lose connection.
6 – Keep some canned air on hand in case any sawdust or debris begins building up as your Cricut machine cuts out your project. You can gently blow away any of it that does collect and keep your knife blade functioning properly.
7 – Don't leave your Cricut Maker while using the knife blade. You can obviously work on other things while you wait for it to cut, but you still want to be on hand in case anything goes wrong.
8 – Be sure to use your StrongGrip mat when cutting with the knife blade.
9 – Before you unload your mat, check to see if your material has been cut all the way through. If so, unload the mat. If not, press the Cricut button on your machine and it will make another pass.
10 – Really small intricate designs can be difficult for your knife blade to manage. Make sure that the pieces of your design are at least 3/4 inch big to ensure easier cutting.
Cutting with the Knife Blade
Step 1: Apply the Cricut Heavy Chipboard down onto the mat and secure down with masking tape. With heavy materials like this and especially when using the Knife Blade, you want that extra security of having it taped down so it doesn't shift during the cutting process.
Step 2: Change out your fine point blade for your Knife Blade. Be sure to also move all the white stars to the right side. This will keep your project from getting marks on it from the stars as it rolls through.
Step 3: Cut your first mat which is just a square. This will be your chipboard base.
Step 4: Remove from mat. You'll see how easy it is to remove the masking tape which helps keeps the project secure while cutting.
Step 5: Now cut the puzzle out with your Cricut Heavy Duty Chipboard and Knife Blade. It will take 30-45 minutes and 20 cuts. Trust me, it is worth the wait for this quality! Remember to connect with USB and set your computer to not go to sleep during this process.

Cutting out the cardstock
Step 6: Put the fine point blade back into clamp B and cut the cardstock of your choice out with the Light Grip Mat.

Step 7: Glue your puzzle pieces together! Use a dry adhesive for easy cleanup.
Step 8: Glue the border to the base of the puzzle.
Assembling the puzzle
Step 9: Now build your puzzle! You will love how easy this is every time! I cannot wait to make a few of these as gifts.

Don't you love this DIY? I know we do! There's nothing better than watching your kids build a DIY Puzzle that you created. They make great gifts, too.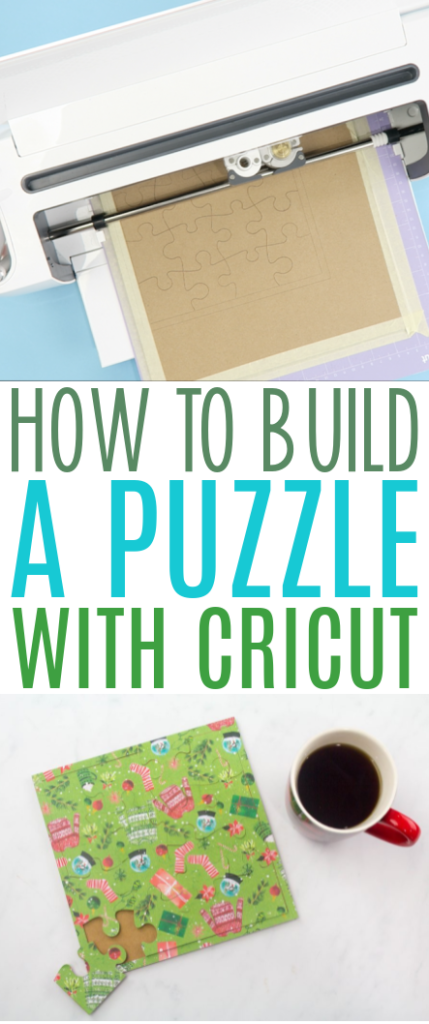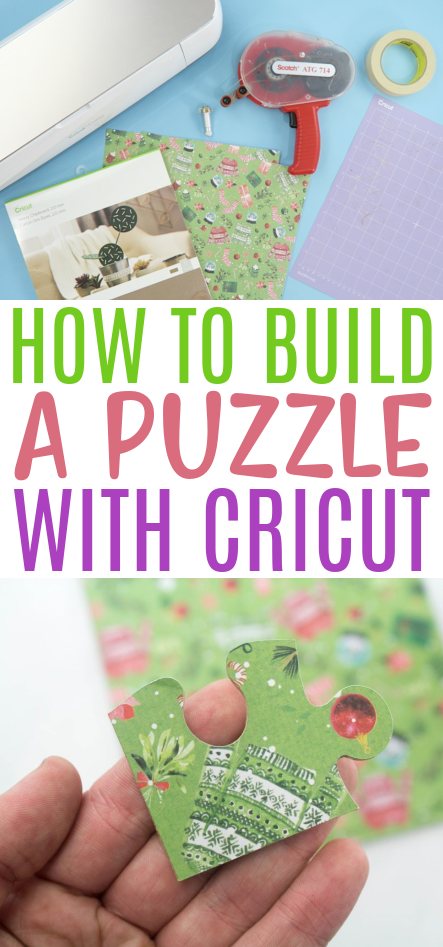 Tanner, Courtney, and the rest of the Makers Gonna Learn Team are all here because we love die-cutting and especially love sharing fun projects and tutorials with fellow makers. We are all great friends and are always having a blast when we are together- you will see this on camera, especially during live streams! We are here to inspire and support you in your crafting journey!