30 Cricut Hacks You Need to Know
Whether you are a Cricut beginner or pro, there are Cricut tips and tricks that can make crafting quicker, easier, less expensive, and let's face it – more fun! So, today we are sharing 30 Cricut Hacks You Need to Know.
We want everyone to have success with their die cutting craft projects. These amazing Cricut hacks will give you some of the valuable information you need to create beautiful, flawless Cricut projects nearly every single time and put those craft fails in the rearview mirror.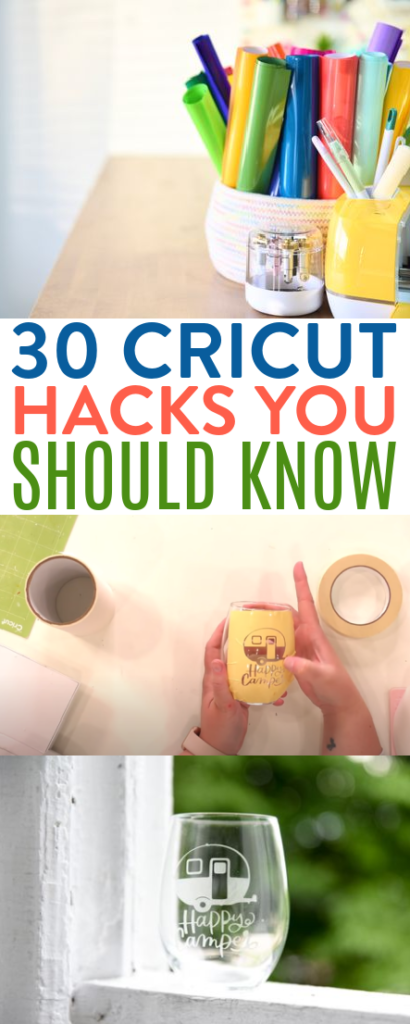 30 Cricut Hacks You Need to Know
Some of these Cricut tips and tricks may be old news for you. But we find that even for seasoned Cricut users, there are often new things to learn and to try in order to make our crafting quicker, easier, and more enjoyable.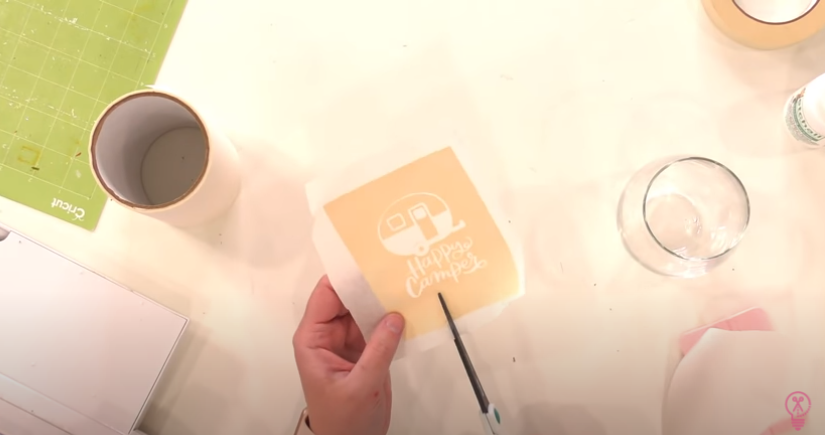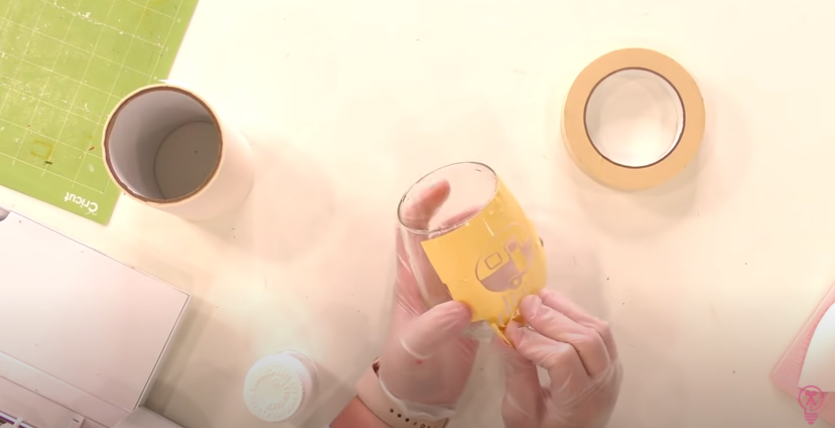 APPLYING VINYL TO CURVED SURFACES
When applying Cricut vinyl onto curved surfaces such as a mug or an ornament, you may find that the transfer tape doesn't want to lie flat and adhere well. How to get past this problem?
Simply cut slits into the transfer tape so it will lay flat on the curved surface and your design will stick well. If you ever have any issues with bubbles, those are much easier to work out with those slits in place too.
REVERSE WEEDING FOR INTRICATE DESIGNS
With tiny, intricate designs, we find it can be much easier to use a reverse weeding technique. To do this, place a piece of transfer tape over your design BEFORE weeding.
Flip your design over and remove the backing. Instead of weeding on the backing, you're going to be weeding from the back on the transfer tape.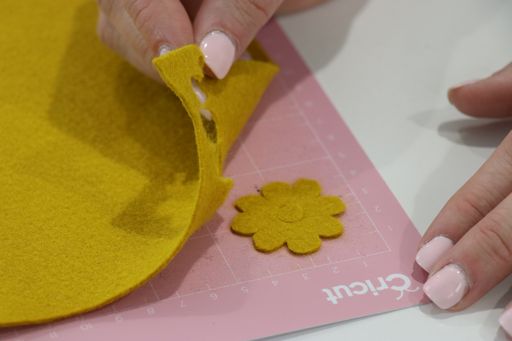 USE CONTACT PAPER WHEN CUTTING FELT WITH YOUR MACHINE.
We usually use the clear contact paper, but any kind will work. Simply put contact paper on the back of your felt and then place it down on the cutting mat as usual. Now, you can easily cut felt with your Cricut without leaving a mess behind on the cutting mat.
This can be used with fabric and burlap as well – any materials that are likely to leave behind little bits on the cutting mat that will then need to be cleaned off.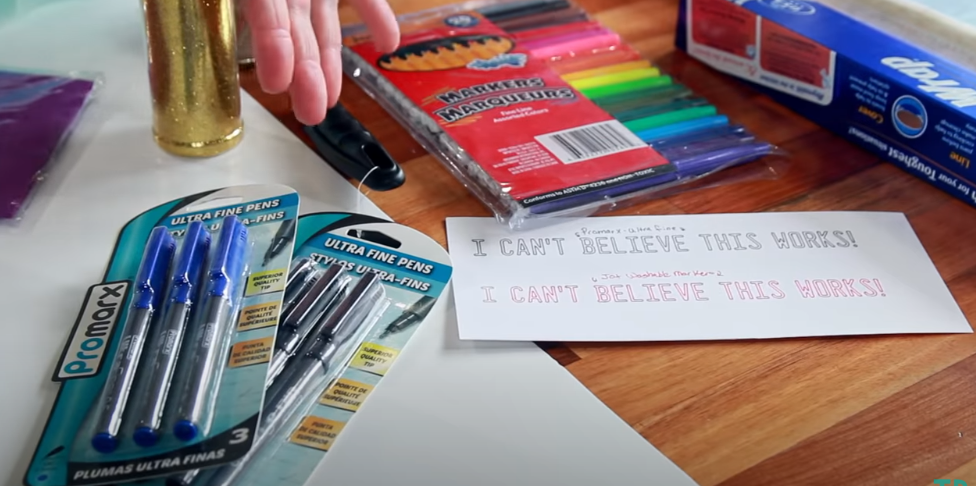 USING OFF-BRAND PENS AND MARKERS IN YOUR CRICUT MACHINE
Believe it or not, we have had great luck with using some pens and markers from Dollar Tree as well as Crayola markers in our Cricut machines! It's worth testing some out to see if you can get good results from them because they are so much cheaper than Cricut pens.
If your pen is too thin to fit snugly in the clamp, you can wrap a rubber band around the pen to make it thicker. Or, you can grab a really cheap marker or pen that fits well in the clamp and remove the ink and felt and other parts inside of it. Now you've got a pen holder for any thinner pens.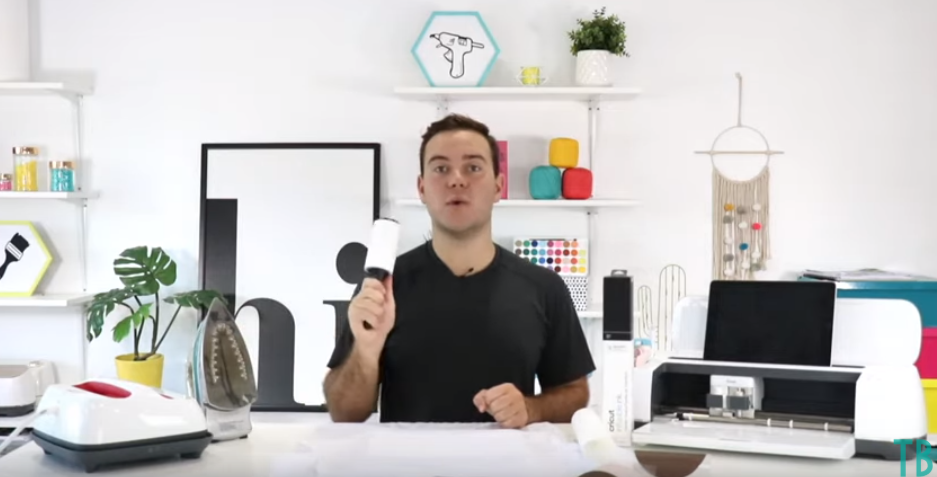 EVERY DIE CUTTING CRAFT ROOM NEEDS A LINT ROLLER
These are fantastic for removing dirt and debris from your cutting mat. They are also a must-have if you are planning to make any Cricut Infusible Ink projects on fabric so you can clean them of any lint or threads that could interfere with a good ink transfer.
USE CLEAR TOP COAT NAIL POLISH AS AN EMERGENCY SEALER.
When in a pinch, you can use clear nail polish to seal a craft project. Obviously, you only want to use this on small projects but it's a great last-minute solution. Another option that works well on stickers is to use clear Contact paper.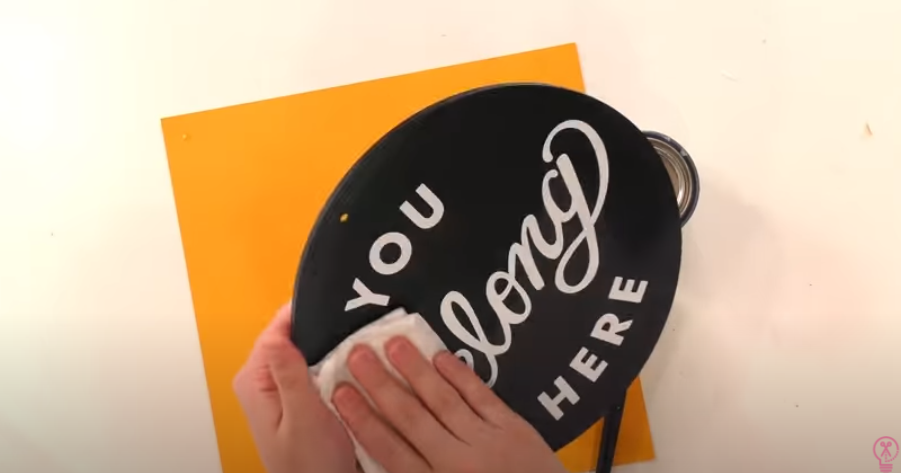 CLEAN YOUR SURFACE BEFORE APPLYING VINYL OR INFUSIBLE INK
You will get the best results with your craft projects if you clean your surfaces before applying vinyl or Infusible Ink to them. With non-porous surfaces like ceramic and glass, we use rubbing alcohol on a paper towel.
This way, you can clean away all the dirt, dust, oil, and debris that can build up on the surface because of handling it or from simply sitting around. As mentioned above, a lint roller can help too. Often, we will use a lint roller first and then follow up with the alcohol for the non-porous surfaces.
With surfaces that you can't use the rubbing alcohol on, you can use the lint roller for fabric or a clean soft cloth things like wood to dust off the dirt and debris. You'd be amazed to see how much of a difference cleaning your surfaces can make in the success of your craft projects.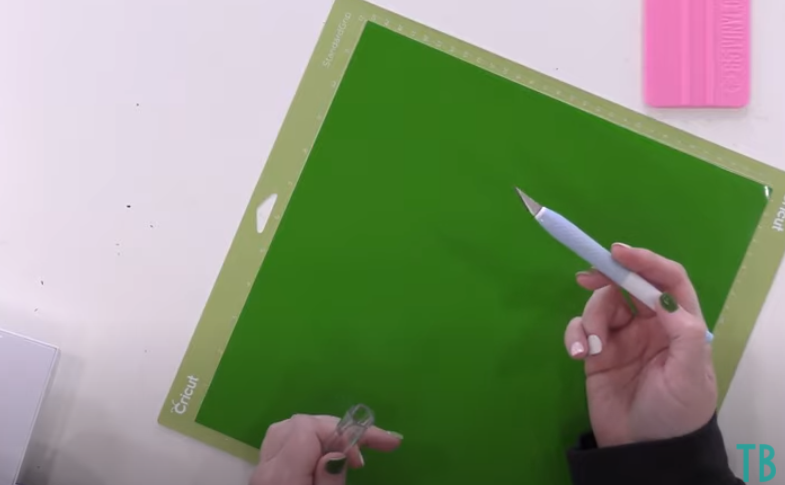 SAVE THOSE VINYL SCRAPS.
After you've cut your design out of vinyl, be sure to use your Cricut TrueControl Knife to cut away the excess from around the design. Save your vinyl scraps and use them for other craft projects. You'll save money by making the best use of your craft materials.
You can also save your printable sticker paper and iron-on too. We have a great hack for tricking your printer into thinking that you have a full sheet of paper/iron-on so you can make use of the scrap pieces.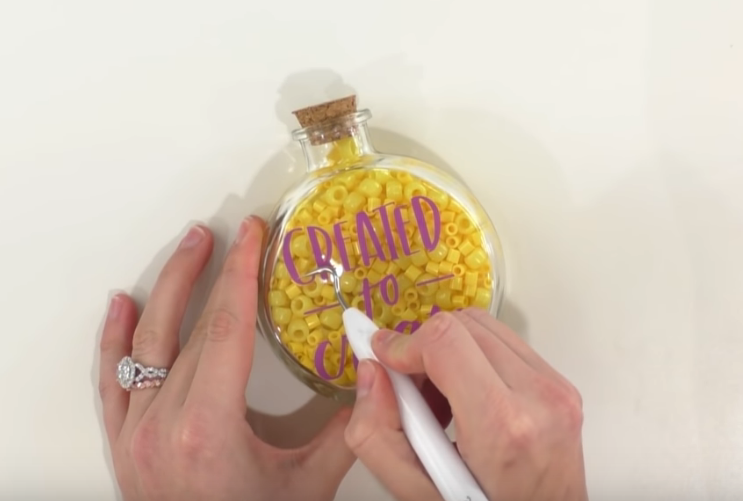 YOU CAN REMOVE VINYL IF NEEDED.
If you need to remove vinyl from things like mugs, try heating it with a heat gun or blow dryer. While it's still warm, use your weeding tool to peel up the vinyl from the surface. It will usually come right up with no residue left behind.
You can also purchase a product to use in removing heat transfer vinyl from fabric surfaces like t-shirts and hats.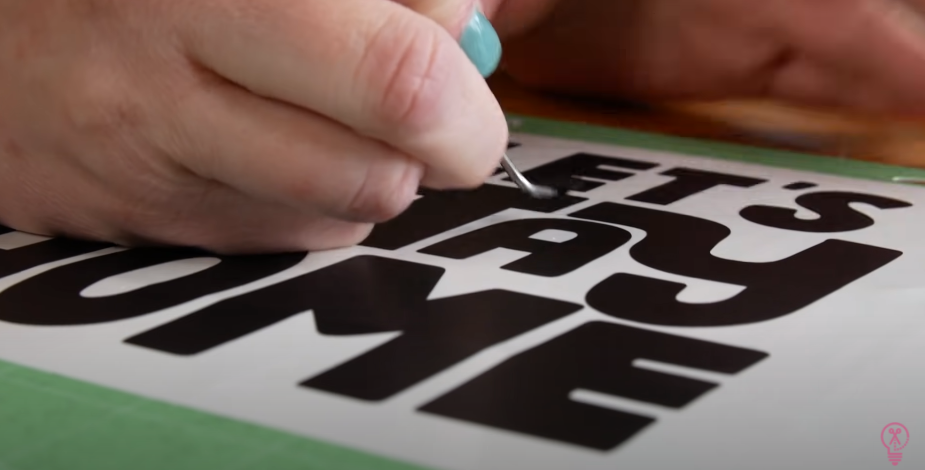 WEED A LARGE PROJECT IN SECTIONS
We often find, when working with a large vinyl project, that it's easiest to weed the vinyl in sections. As we gather up the excess vinyl that we're weeding away, it can be really convenient to sort of form it into a ball in our hand.
However, even that can get overwhelming after a while. So, we will cut away that excess vinyl. Then, we can start working on another section without having a bunch of weeded vinyl getting in the way.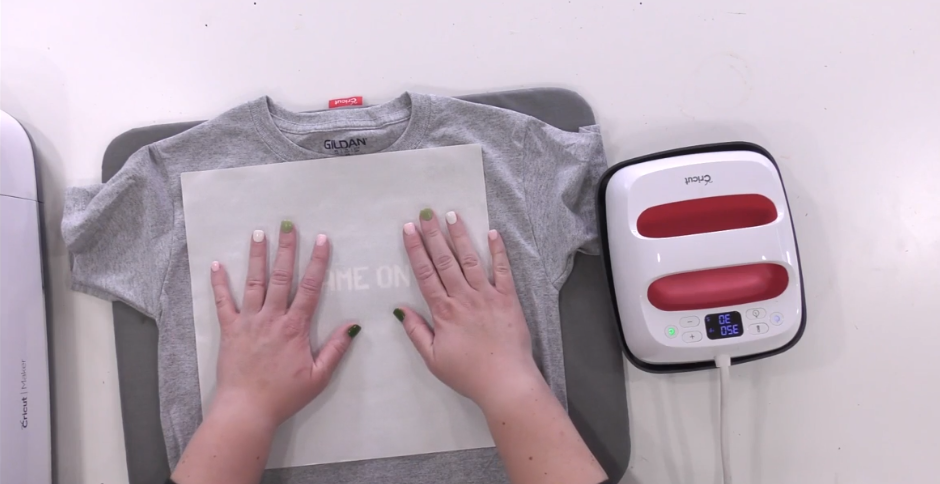 PREHEAT YOUR SURFACE AND HEAT THE BACK OF IT
When we're applying iron-on vinyl, we find it can be really helpful to preheat our surface with our Cricut EasyPress before applying the HTV. This serves two purposes: it gives that extra little bit of heat to help the vinyl adhere and it helps to iron out any wrinkles or creases that might interfere with a smooth transfer.
It's also a great idea with fabric projects like t-shirts and sweatshirts to heat the back of the project after you've ironed on the vinyl. You don't need to do more than 10-15 seconds but this helps ensure a longer-lasting vinyl design. This is especially important with thicker materials like a thick hoodie or if you're not using a Cricut EasyPress Mat which is designed to send heat back up into your project.
WHAT TO USE IF YOU DON'T HAVE AN EASYPRESS MAT
We highly recommend the EasyPress mats for best results, but if you're not ready to purchase one or need an alternative in a pinch, you can use a terry cloth towel. You should fold it 3 or 4 times to achieve the even pressure you need for best results.
Place the towel on a very sturdy table or countertop. Again, you need firm and even pressure to have your heat transfer vinyl adhered to your design as well as possible.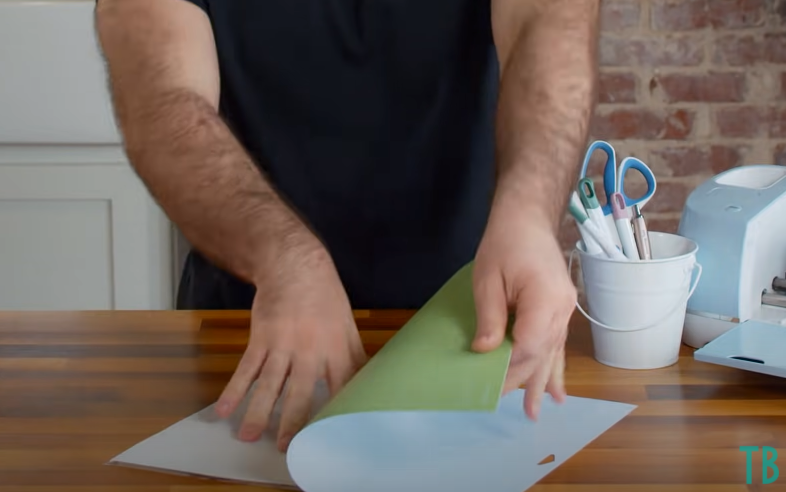 KEEP PAPER AND CARDSTOCK FROM CURLING WHEN YOU REMOVE IT FROM THE MAT
We don't just use this technique with paper and cardstock. It works beautifully with vinyl and other materials too. But, this is essential when working with paper and cardstock to prevent any kind of curling.
Don't remove the paper or cardstock from your cutting mat. Instead, flip your mat upside down and remove the mat from the materials. By peeling the mat up instead of the paper or cardstock, you'll get a nice flat design.
A SPECIAL TIP FOR CRICUT EXPLORE AND EXPLORE AIR 2 USERS
We love using this tip with our Cricut Explore Air 2. Keep your material setting on your machine set to custom. This way, you'll always be prompted to select your materials in Cricut Design Space and you won't accidentally have it set on vinyl when you're actually cutting cardstock.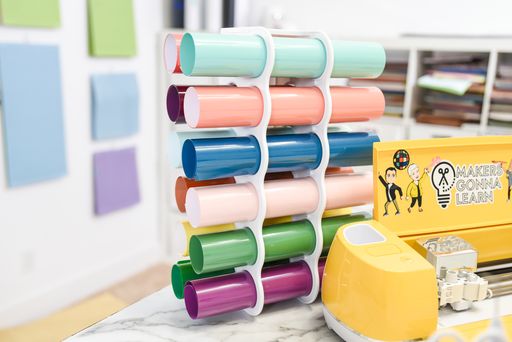 KEEP TRACK OF THE AGE OF YOUR VINYL
Vinyl has a shelf life and as it ages, it won't work as well as it once did. It can be more difficult to cut, weed, and apply. It may not last as long on your craft projects either.
So, we suggest that you mark the backing paper of your leftover vinyl and scraps with a permanent marker to track when you purchased it so you can use it up before it "expires". You can also mark rolls of vinyl. See below for some ideas of how to label and store rolls of vinyl.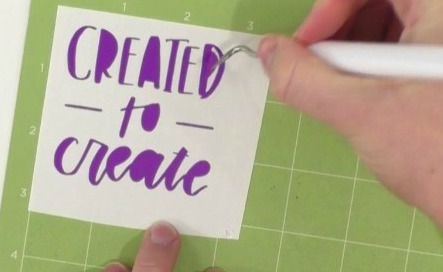 WEED ON THE MAT
This is one of our favorite hacks! We love to weed on the mat. Keeping your design on the mat helps hold it down for you. It's almost like having an extra hand to work with.
After cutting your design, use your burnishing tool to burnish the vinyl down to the mat really well. Then, when you start weeding on the mat, this will help keep everything, except the parts you are purposely trying to weed away, securely on the cutting mat.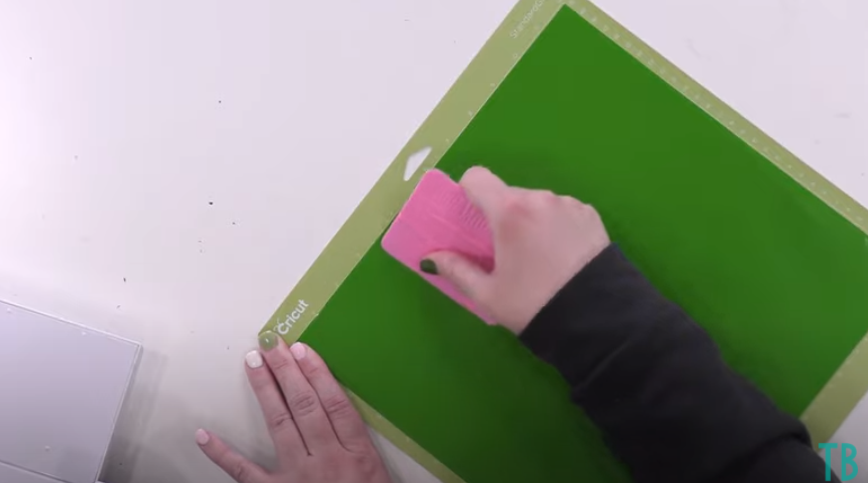 BURNISH BURNISH BURNISH!
Speaking of burnishing, we burnish before weeding and then we burnish again after applying the transfer tape. Once we peel up our design from the mat, we flip it over and burnish again from the back. You can't burnish too much and doing this can really help with the success of your vinyl projects.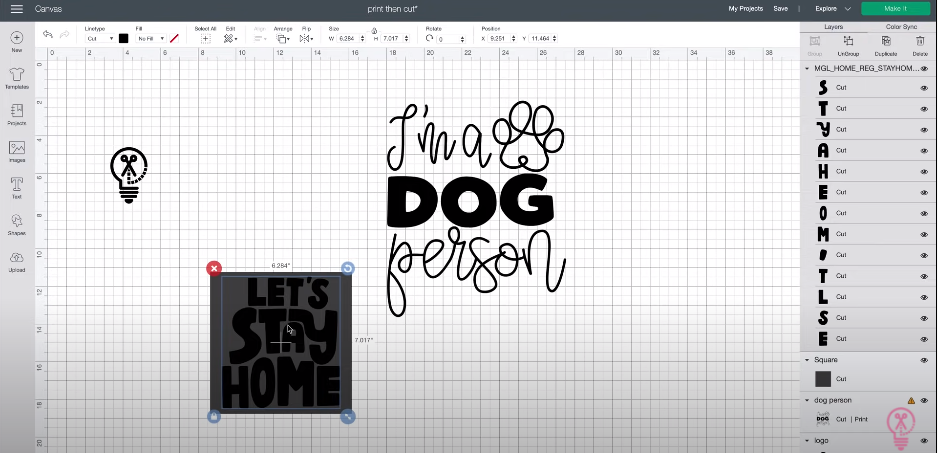 ADD A SHAPE TO DESIGN SPACE TO REPRESENT YOUR BLANK
We love to be able to visualize our finished design in Cricut Design Space. So, we add a basic shape to our canvas and size it to represent the working space of our project. For example, if the flat surface of a picture frame is 6 x 8 (not including the frame itself), we would make a rectangle and size it to those dimensions.
This way, we can then size our design to fit as we'd like to the background. We can see what it's going to look like and make any needed adjustments.
If you're not sure about the sizing and placement on awkwardly shaped blanks, there are templates in Cricut Design Space for things like onesies, tumblers, aprons, and more.
ADD MEASUREMENTS TO YOUR CRAFTING TABLE
We're big fans of measuring twice (or more) and cutting once. So, to make it convenient, you can use a permanent marker to place ruler measurements right along the edge of your cutting table. Or, do it the way some fabric stores do – tape or glue a measuring tape on it.
HOW TO SEE YOUR DESIGNS BETTER FOR WEEDING
We find that as long as we work in good lighting, we can see our cut designs well. But, we work under studio lighting and know that home lighting can be trickier for some people.
You can use a lightbox, a Cricut Brightpad, or even a window with good light coming through. We have even heard of some people placing a light under a glass coffee table and using that as a lightbox. The disadvantage with any of these methods is that we can't weed on the mat as we prefer to do.
Other options include wearing a headlamp to better illuminate what you're working on. Or, if you're working on a dark color of vinyl, you can sprinkle on a bit of baby powder. Brush away the excess. Some of the powder will settle into the cut lines making them show up more.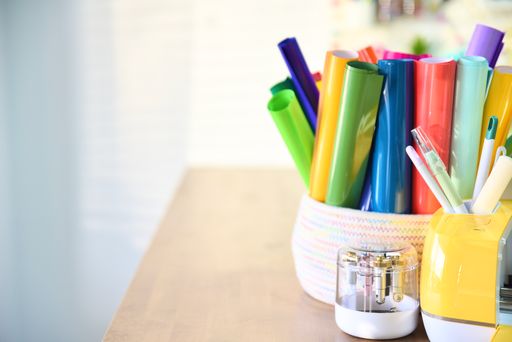 KEEP ROLLS OF VINYL NEAT AND ORGANIZED.
A simple way to keep your rolls of vinyl tidy and organized is to cut open a toilet paper roll. Use that to wrap around the roll of vinyl and keep it closed. You can even write on the rolls with a marker to indicate what type of vinyl it is and when you bought it.
Another option is to use a rubber band. Try color coding them – blue is vinyl, pink is HTV, etc.
DUPLICATE AND HIDE YOUR DESIGN BEFORE WELDING
If we have made a fairly elaborate design or a long quote, before welding, we like to duplicate the design and then hide it. We also like to do this with designs we're planning to duplicate. For example, maybe you're making the same thing over and over again, but personalized to each person's name: Have a great day Tanner, Have a great day Courtney, Have a great day Cyn, etc.
We create our design right to the point of needing to weld and then duplicate it. This is like an insurance policy in case something goes wrong, or so that we don't have to repeat the entire design each time we want to make it with a different name on it.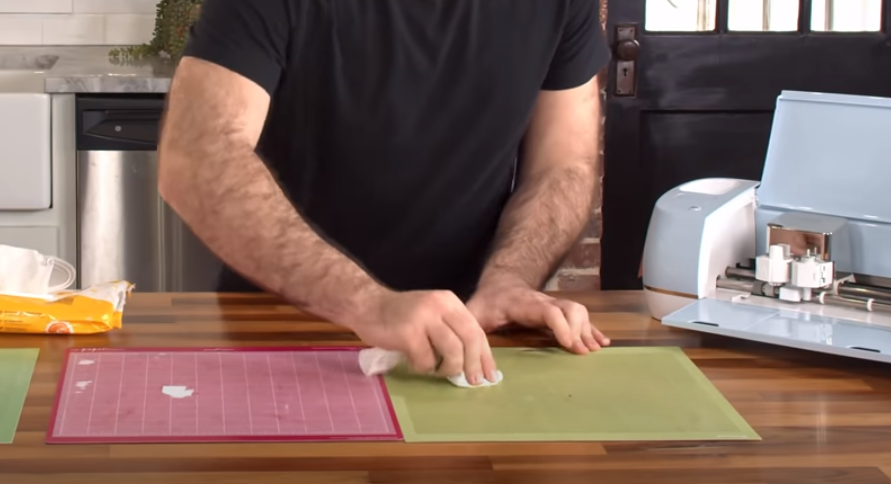 GET MORE USE OUT OF YOUR CUTTING MATS
Don't throw away that dirty mat! You can clean your cutting mats and get more life out of them. Another great hack – save your StandardGrip mats that have lost some of their stickiness and use them as LightGrip mats. We like to mark these so we remember that they are not as sticky!
CHANGE YOUR DESIGN SPACE CANVAS TO ANOTHER COLOR
Sometimes it can be really inconvenient to work with a white canvas in Cricut Design Space. Our designs don't always show up as well as we'd like. But that's okay – you can change the color of your canvas!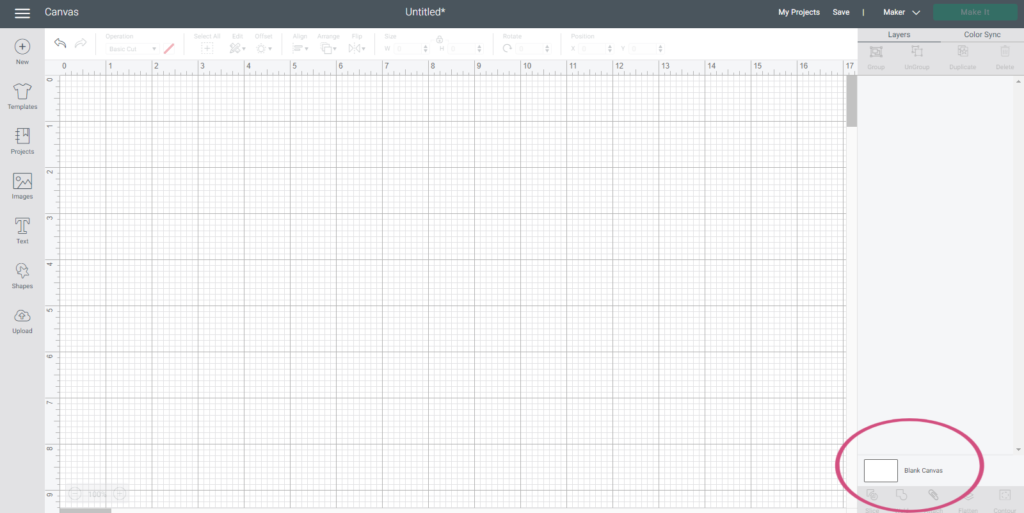 Click on the rectangle near the bottom of the Layers Panel where it says Blank Canvas.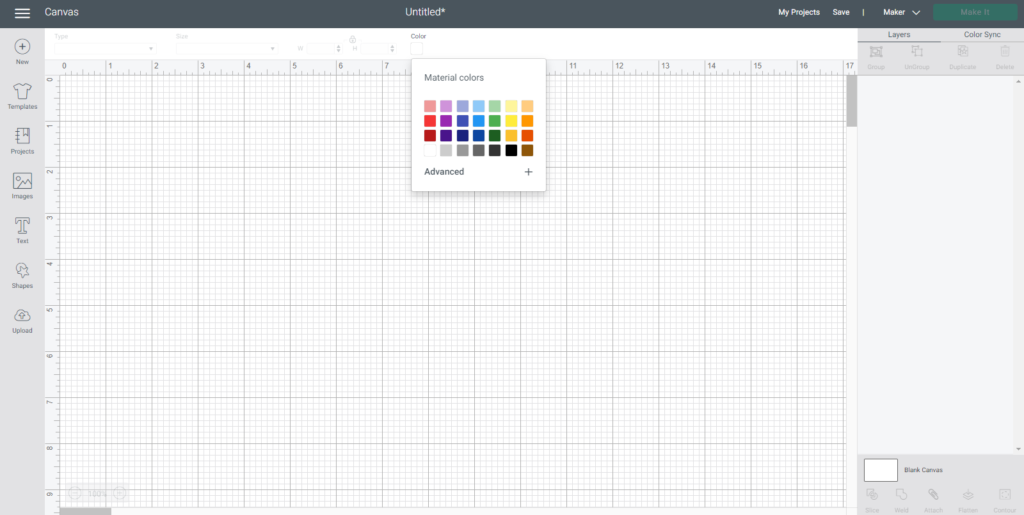 Now, go up to the top menu and choose the square that says Color. A dropdown menu will open up and you can select the color there.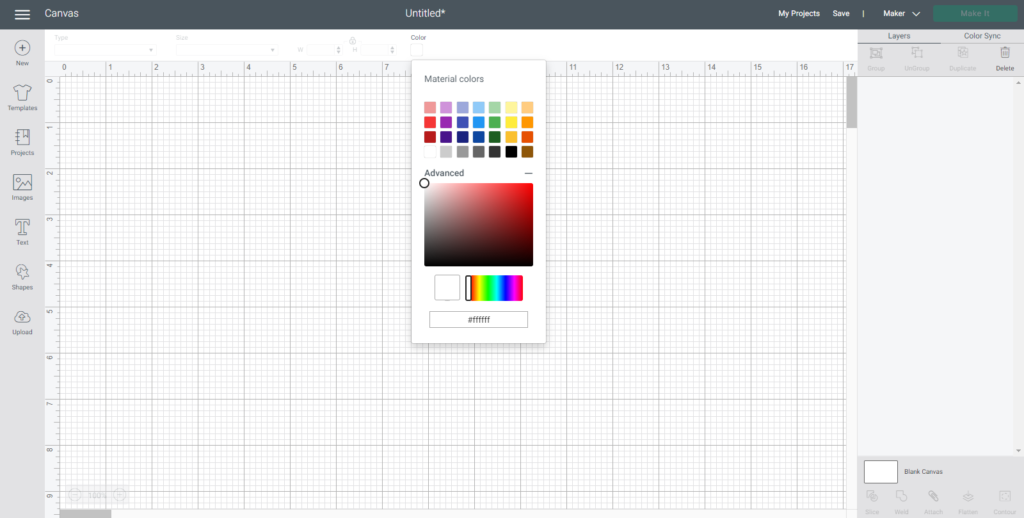 If you click on Advanced, you can open up an even bigger color palette.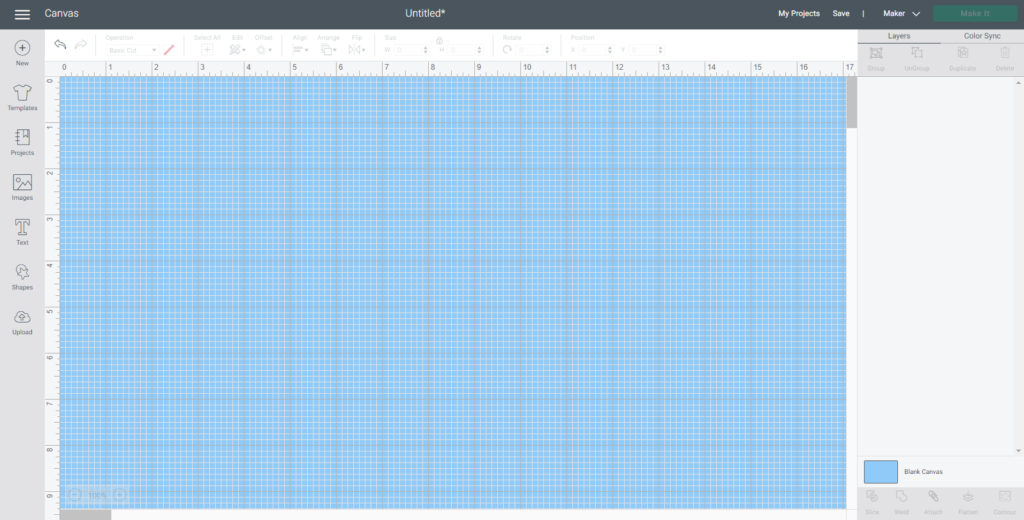 WEAR GLOVES TO HANDLE INFUSIBLE INK
It's really important to handle Cricut Infusible Ink as little as possible. The ink can come off and this will interfere with the ink saturation on your craft blank. If you have clammy hands, it is a great idea to wear a pair of cotton gloves to make Infusible Ink easier to handle without ruining it.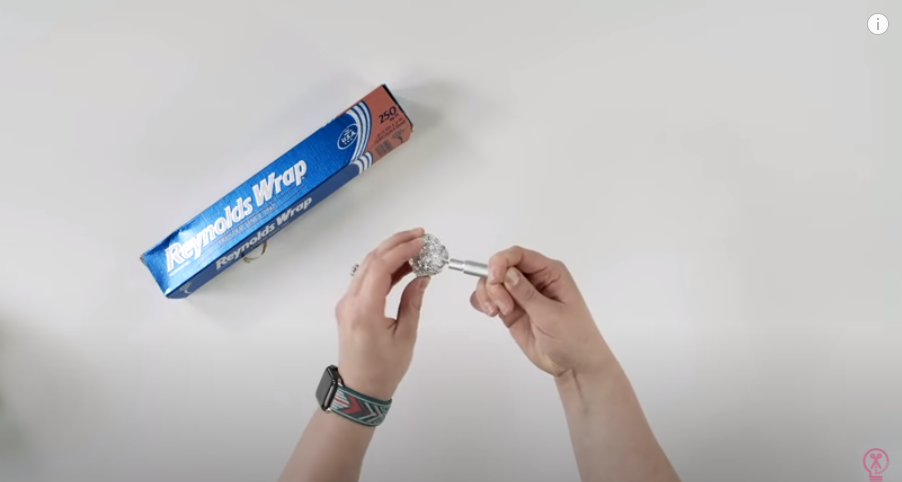 CLEAN YOUR CRICUT BLADES
All kinds of dirt and debris can build up on your Cricut blades. Wad up a small tight ball of aluminum foil and keep this with your craft supplies.
About once a week or when switching materials, it's a great idea to poke to blade into the ball several times to clean it off. This can make it perform better and give you much better cut results.
EASILY FIND YOUR DIFFERENT KINDS AND COLORS OF VINYL SHEETS AND SCRAPS
If you keep your supplies organized, it makes it so much easier to keep them safe and in good condition, and to find them when you need them. Some suggestions for storing vinyl sheets and scraps:
Use a 12 x 12 scrapbook with the page protectors in it for vinyl sheets and a regular school binder with page protectors in it for scraps. You can also buy scrapbooking storage boxes at the craft store instead.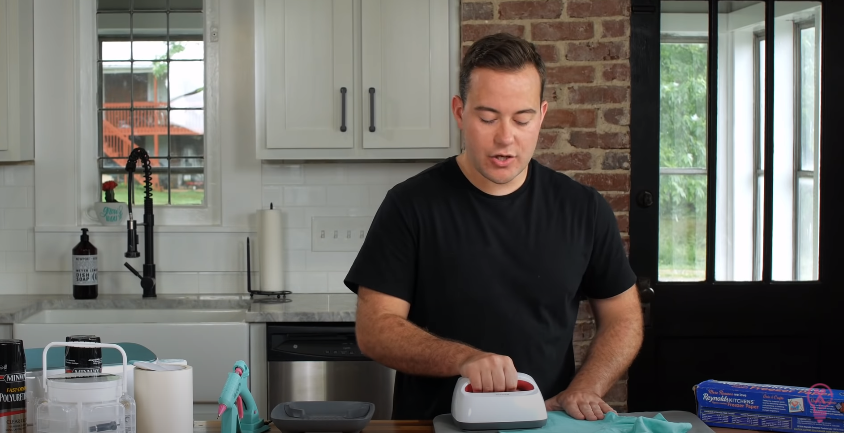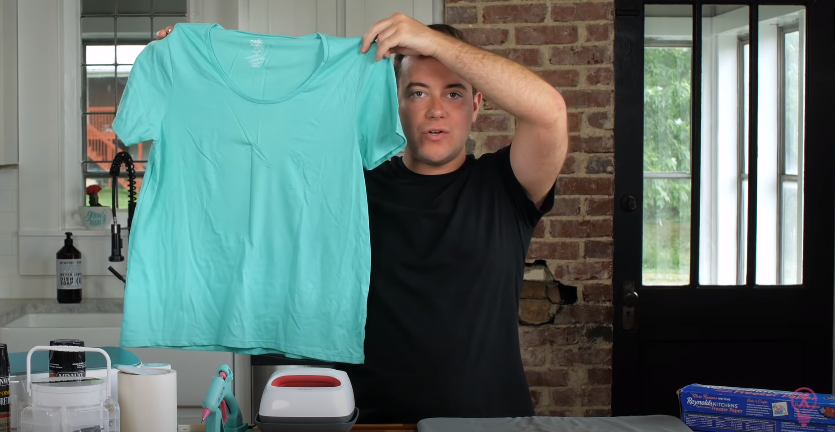 CENTER YOUR DESIGNS EASILY
To get your designs centered on a t-shirt, simply fold it in half lengthwise and press it. This gives you a center line that you can use for lining up your design. You can even create another crease line partway down the shirt to indicate where you want your design to begin. We usually recommend about 3 inches down from the neckline.
If your design is large and you're not sure about lining it up, you can use a dry erase marker to mark the center of the design on the transfer tape.
We have lots more tips about sizing and placing your designs perfectly every time!
REPAIR YOUR CUTTING MAT
Did you accidentally cut through your cutting mat? Fix it temporarily while waiting for a new mat to arrive by using some really strong tape on the back – duct tape or packing tape, for example.
USE A SAFETY PIN FOR WEEDING.
In a pinch, you can use a safety pin for weeding, especially with smaller, intricate designs. Obviously, we love our Pin Pen tool from 143Vinyl but if you don't have one handy, a safety pin is a good stand-in.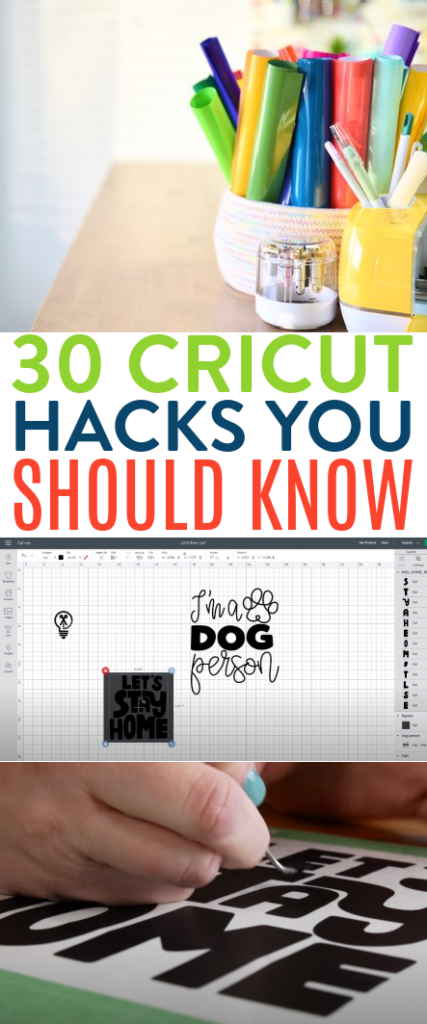 Did you learn something new from these amazing Cricut hacks? We love to help educate, motivate, and inspire our fellow die cutting craft enthusiasts every day. Be sure to follow us on Youtube too!
Tanner, Courtney, and the rest of the Makers Gonna Learn Team are all here because we love die-cutting and especially love sharing fun projects and tutorials with fellow makers. We are all great friends and are always having a blast when we are together- you will see this on camera, especially during live streams! We are here to inspire and support you in your crafting journey!