HOW TO REMOVE IRON-ON VINYL
We get asked this all the time – if I make a mistake with putting HTV on a t-shirt, is there any way to fix it? The answer is YES! So, we decided it was time to show you how to remove iron-on vinyl. We just love making iron-on vinyl craft projects and it's great to know that we can correct any mistakes we make and avoid wasting supplies!
Working with HTV (heat transfer vinyl) is something we do almost daily with our die-cutting machines. There are just so many amazing things you can customize with a little bit of HTV. You can easily personalize t-shirts, onesies, hats, tote bags, or other fabric items with your cut files and fonts to reflect your personality and interests. Add your name or monogram and you've got something extra special that is just for you!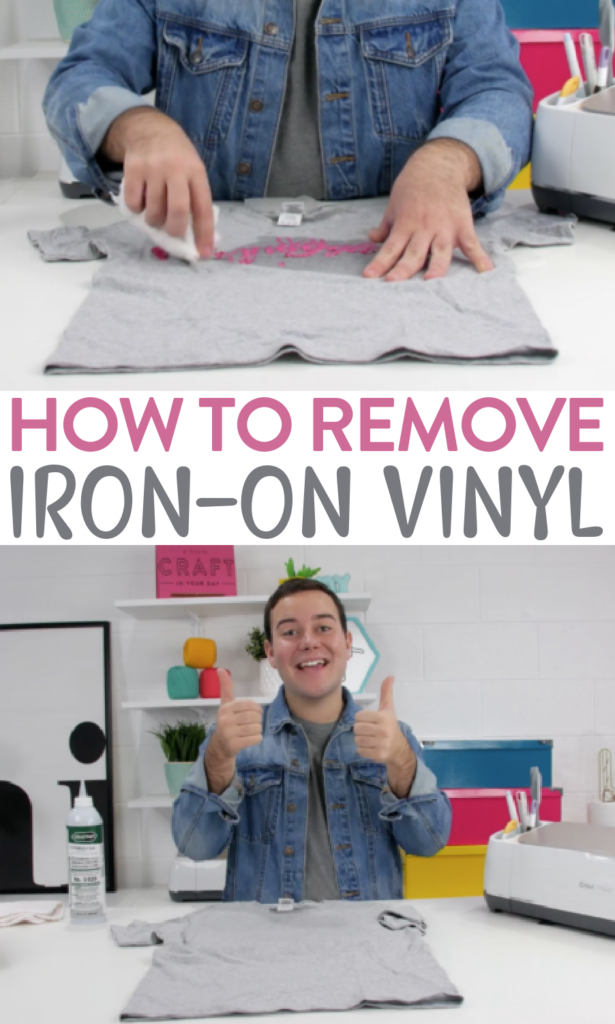 How to Remove Iron-On Vinyl
Sometimes you finish an iron-on project and it just didn't turn out exactly as you had hoped. Is your project ruined? Or can you remove the vinyl? Or maybe you want to reuse a shirt you used with an HTV Easter design and now you want to use it for Christmas. Is that even possible?
Well, we have great news. You can remove HTV from fabrics! We found a great product that's definitely a lifesaver. Just wait until you see just how easy it is to remove heat transfer vinyl from your fabric projects.
Want to remove regular adhesive vinyl? We've got tips for that here!

Supplies needed:
Step-by-step tutorial:
1. Lay out your craft project.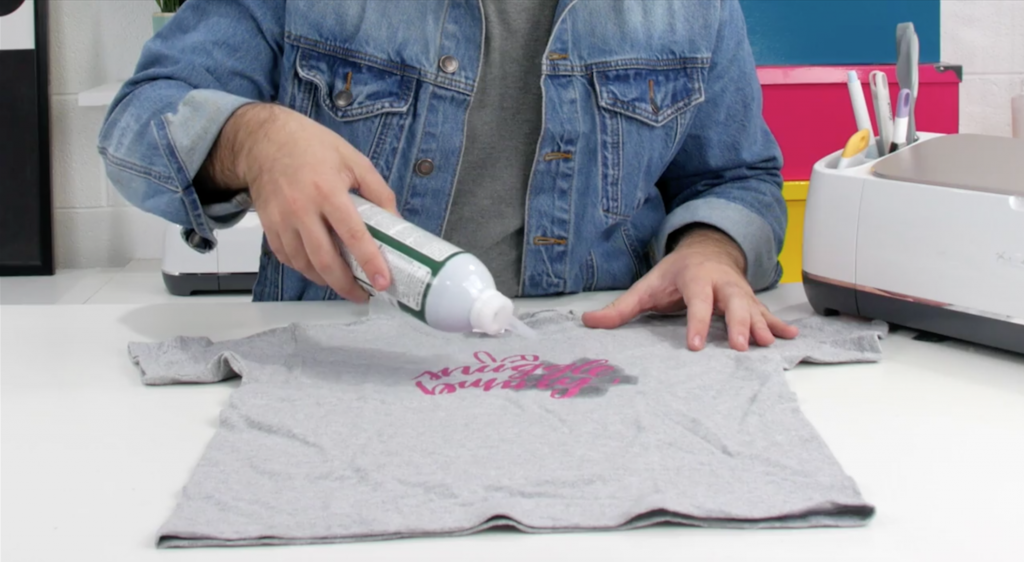 2. Snip the tip of the solvent bottle and squirt it all over your iron-on design. Wait a few seconds and then pull and stretch the fabric. You should see the vinyl start bubbling up and peeling off.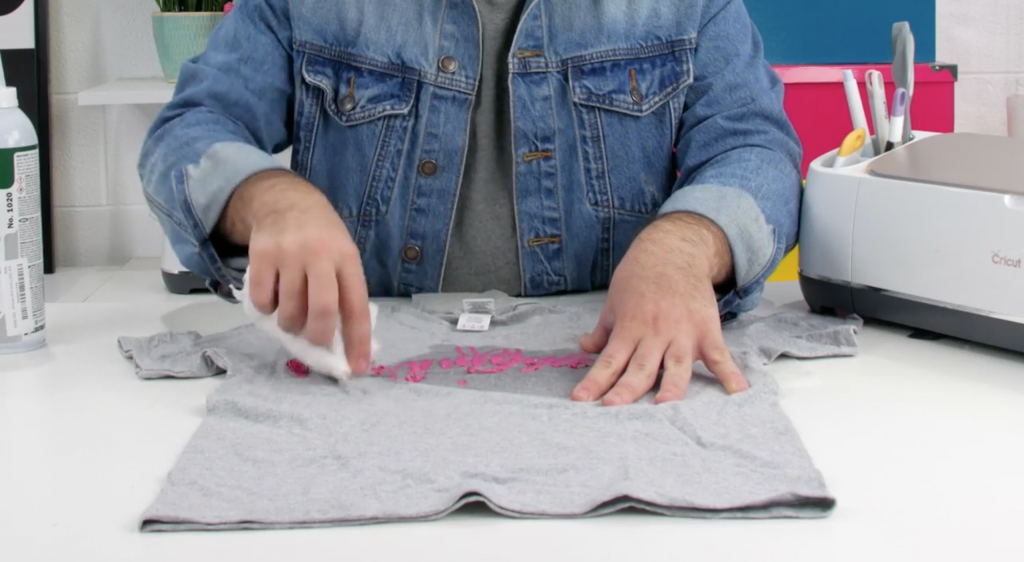 3. Use a rag or your hands to rub and peel off all of the HTV. Remember you've used solvent on it, so to protect your hands you might want to wear gloves.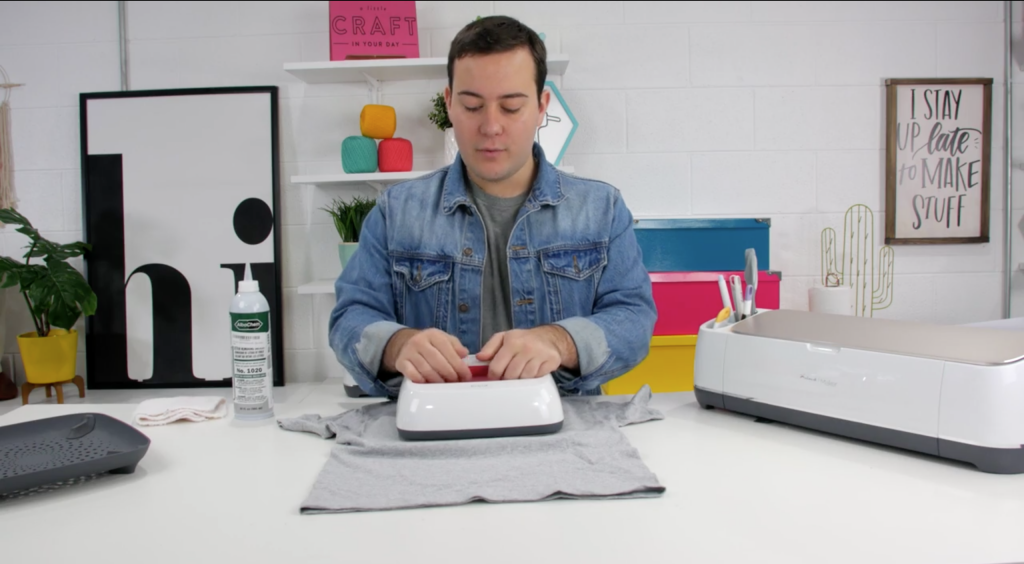 4. Once removed, you can heat up your shirt with your EasyPress to quickly dry the shirt and get crafty right away.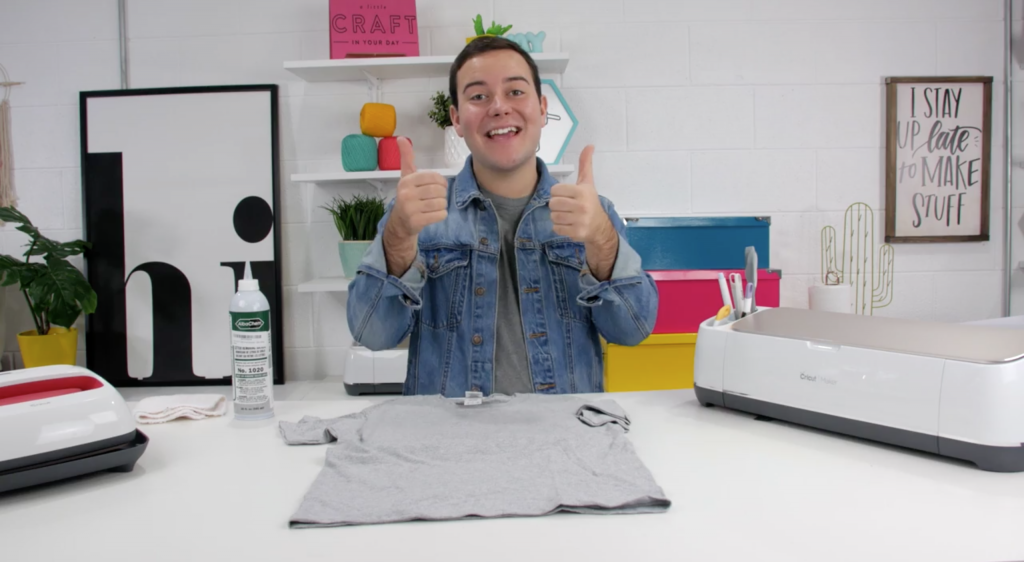 That's it! Removing heat transfer vinyl is so easy! Now you can remake or repurpose your fabric Iron-On projects without worrying about ruining your fabric.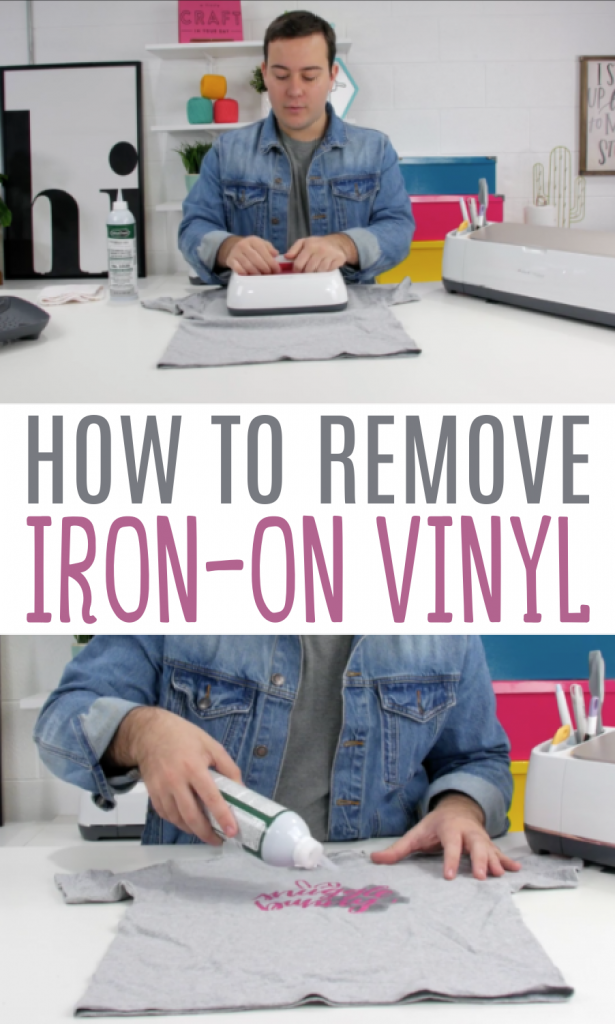 It's time to jump in there and start creating some amazing iron-on vinyl craft projects without fear. You can try something out and then remove the HTV if needed!
When we told you that you could remove HTV from your fabric craft projects, did you think it would be this easy? We sure didn't. But now we know that we can try out some fun designs and if they don't work out, we can remove the vinyl and start over again!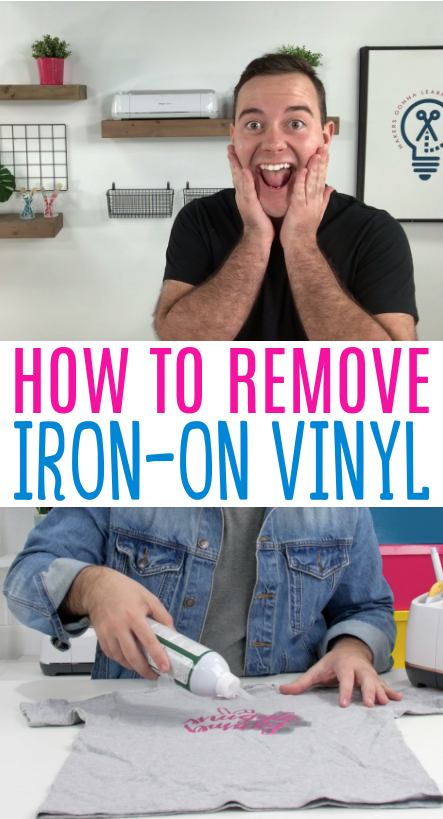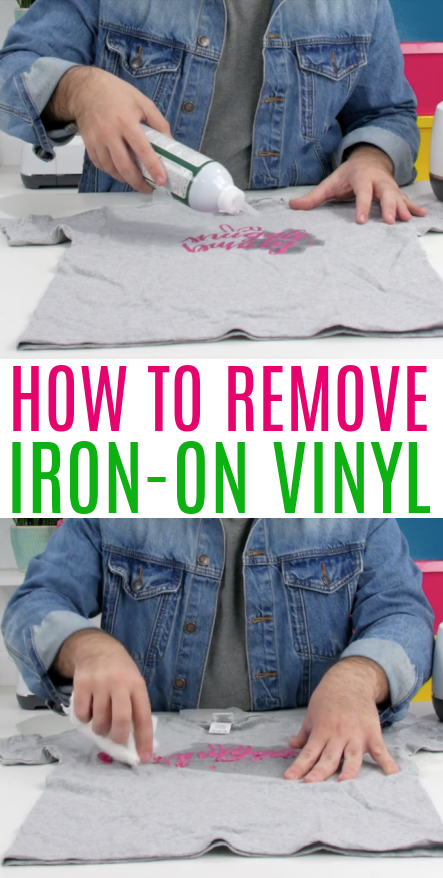 Tanner, Courtney, and the rest of the Makers Gonna Learn Team are all here because we love die-cutting and especially love sharing fun projects and tutorials with fellow makers. We are all great friends and are always having a blast when we are together- you will see this on camera, especially during live streams! We are here to inspire and support you in your crafting journey!